Cut off as much yarn as you want depending on how many layers you want to do. I only did one layer. I then tied a knot in the yarn through the hook part of the curtain ring.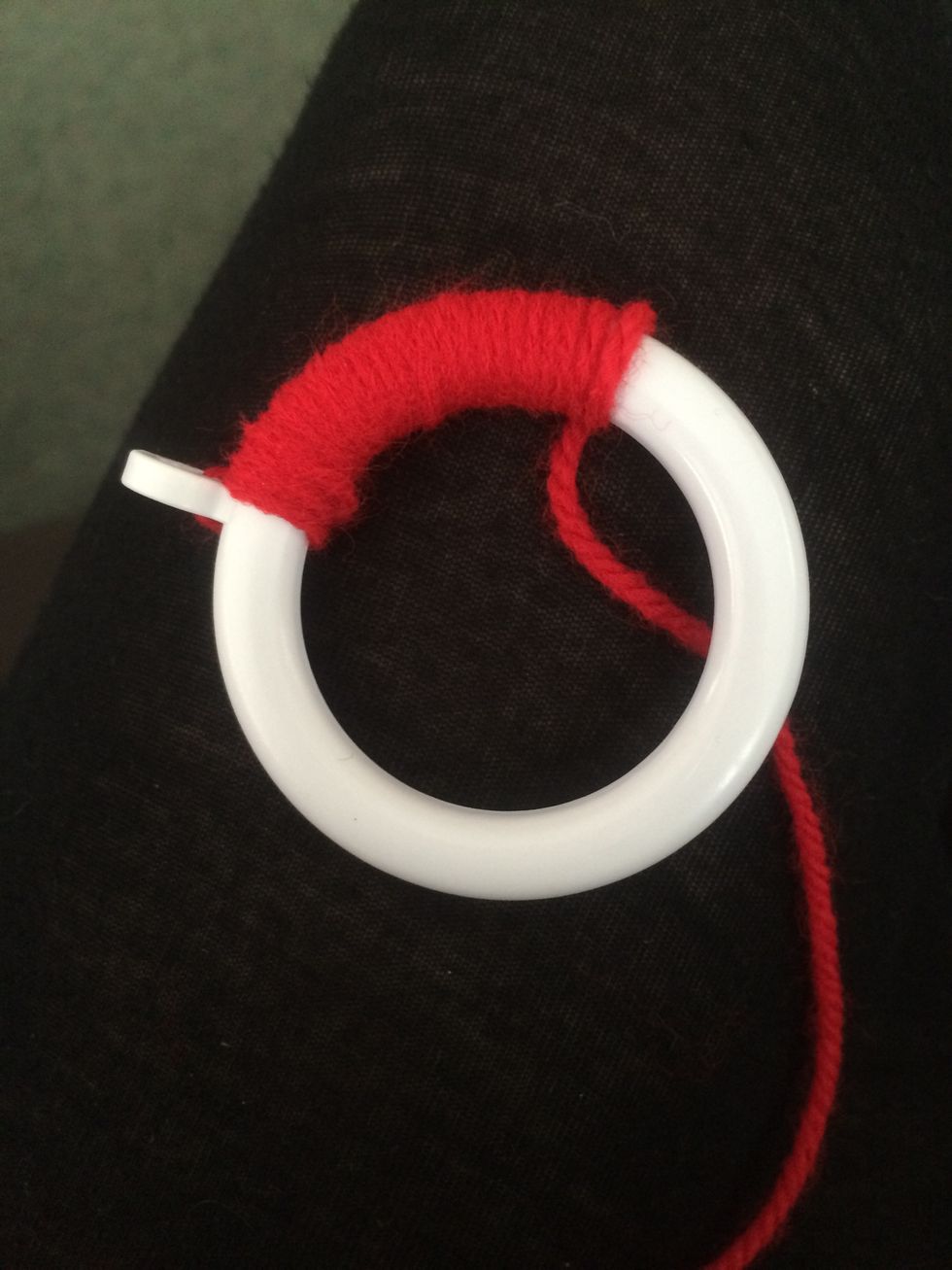 Keep the yarn as close together as you can to avoid do more layers.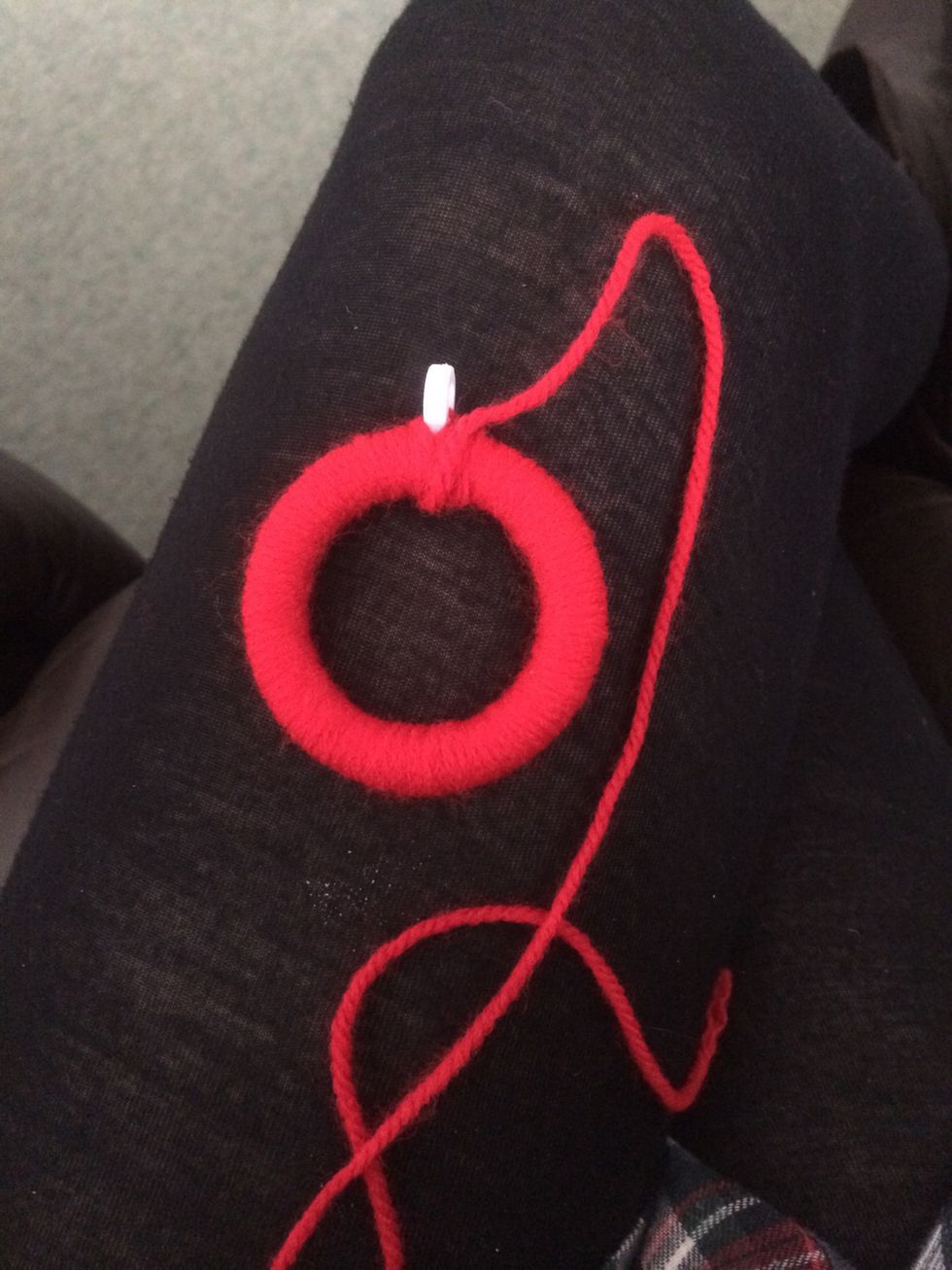 Once the yarn has been wrapped around put the yarn through the hook part again.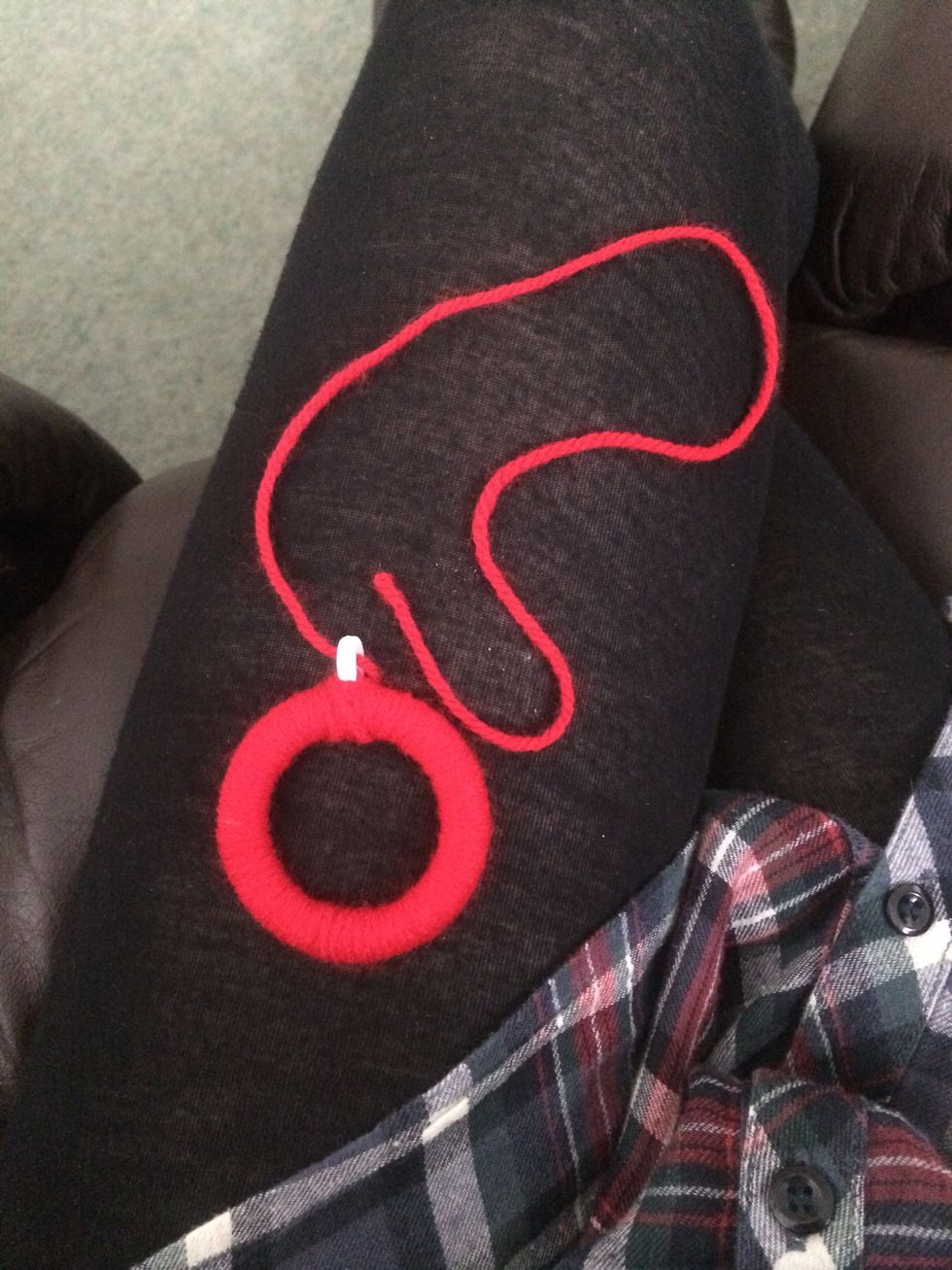 Put the yarn through again to make a yarn loop. This is what I did to tie it off if that makes sense.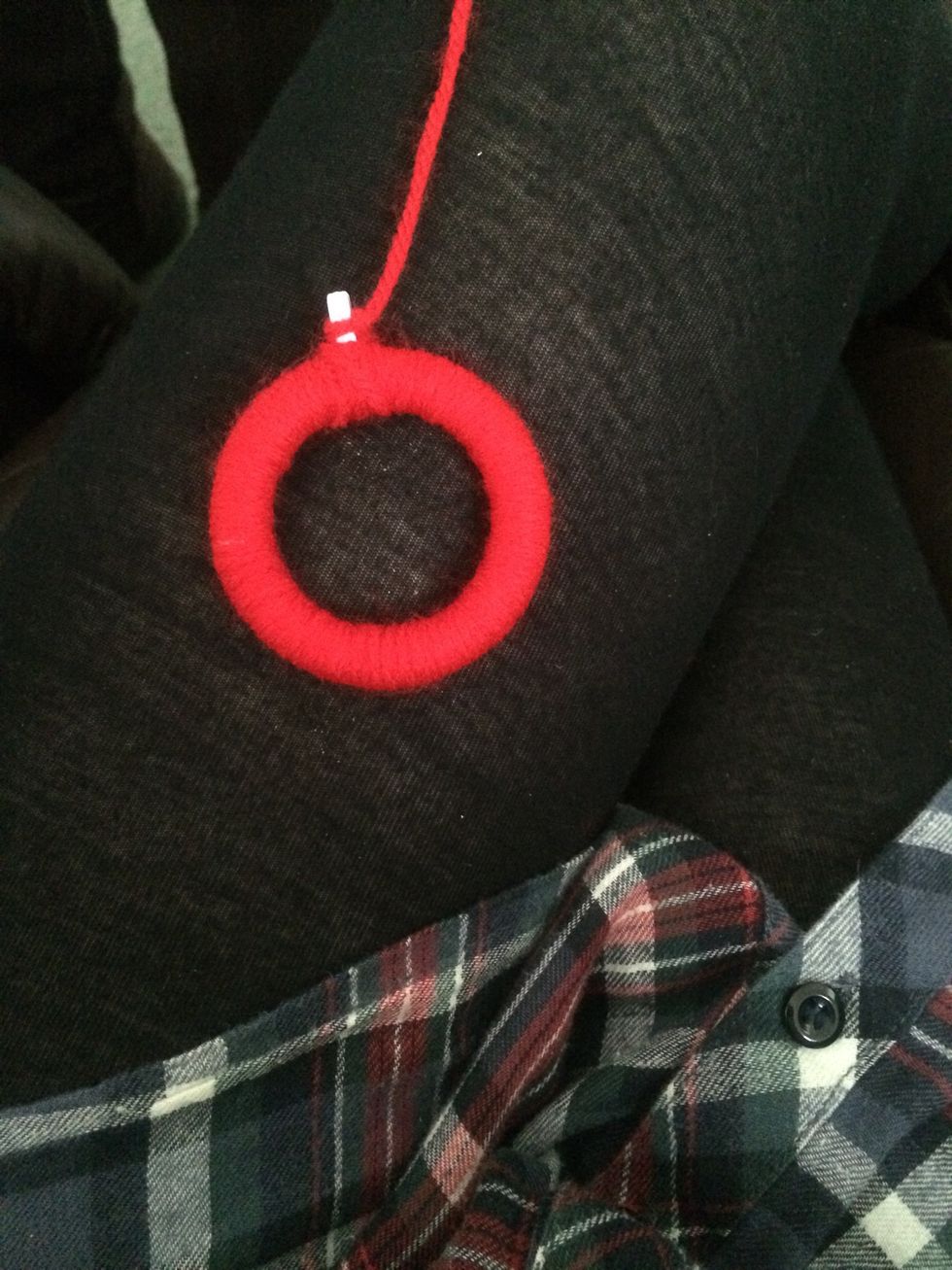 All done now for the finishing touches!!!! You can use whatever you want e.g. Pipe cleaners, small Christmas decorations, foam sticky Christmas shapes etc.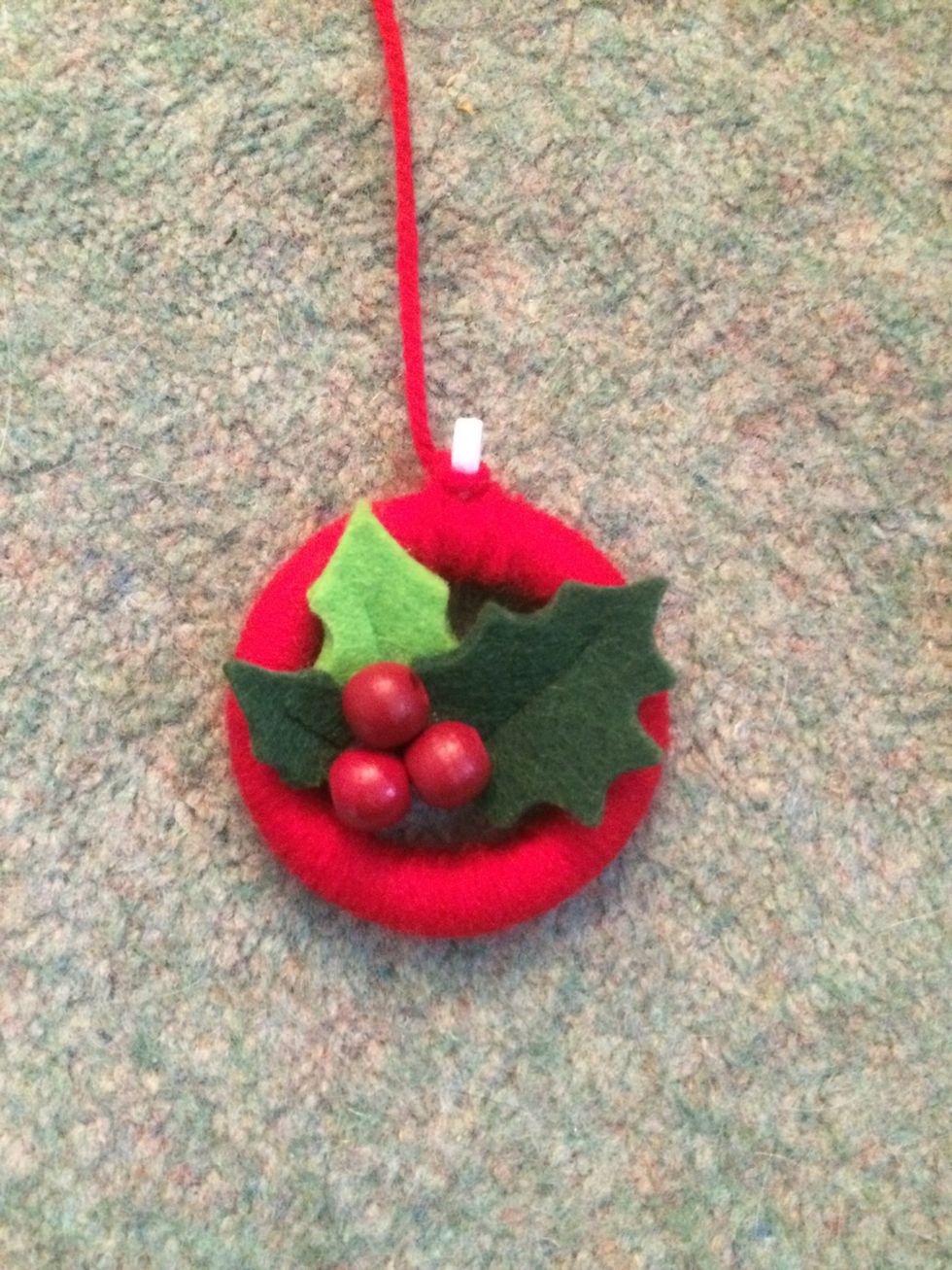 All done!!!! See next step for a different one I've done.
I just wrapped the pipe cleaner around and the through the tree button.
You could maybe personalise it by putting laminated photos in the middle with a hole punched either end to tie it on.
Curtain ring
Scissors
Yarn
Small decorations of your choice