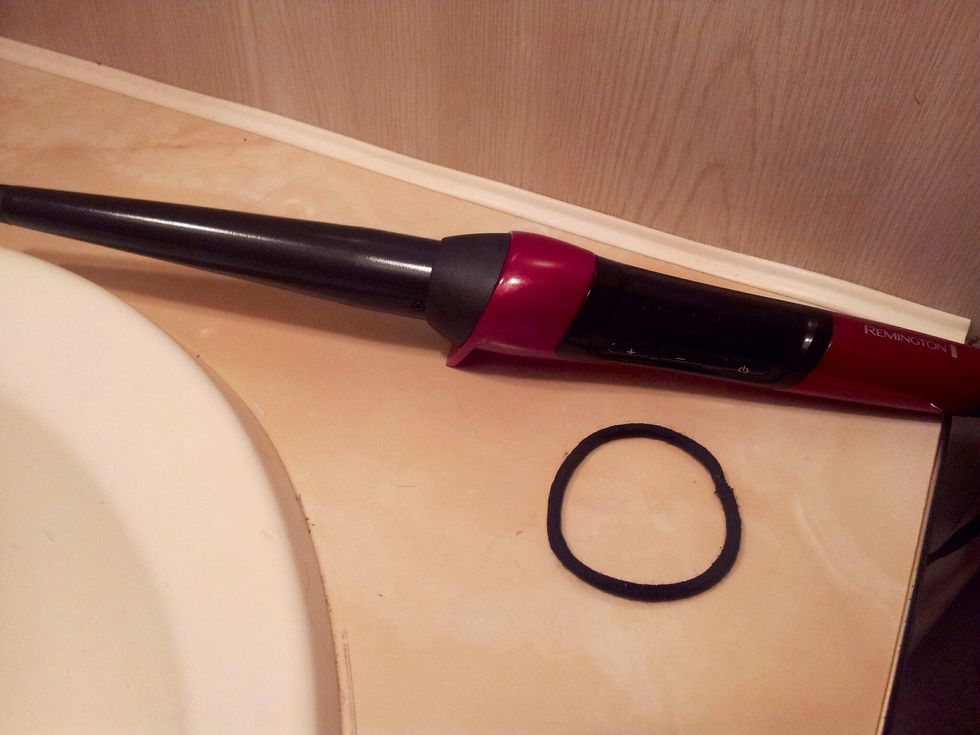 Gather your supplies.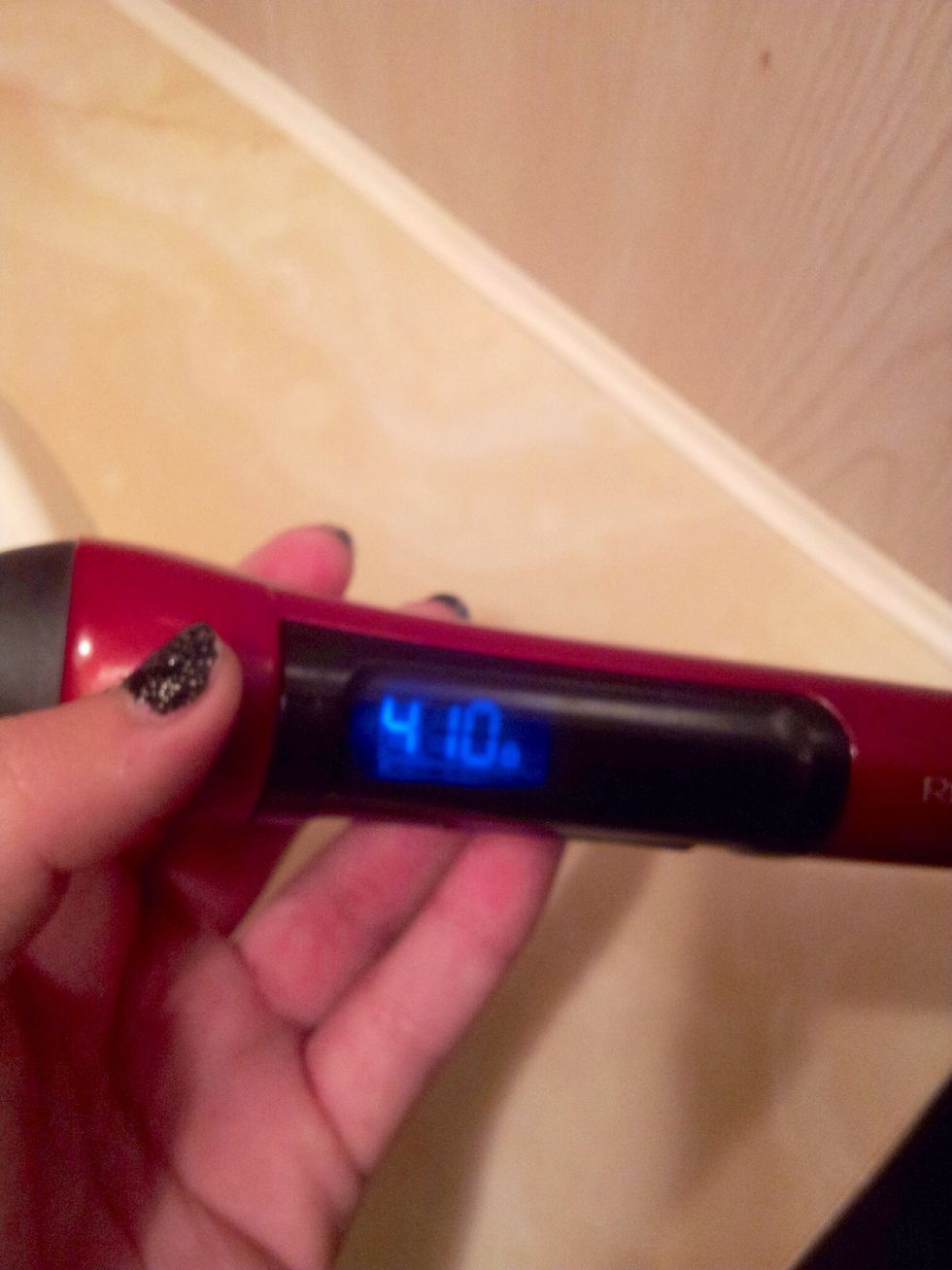 Set curling wand to desired heat suitable for your hair. If you have thin hair, consider a lower temp. I have thick hair so I turn the heat up just a little.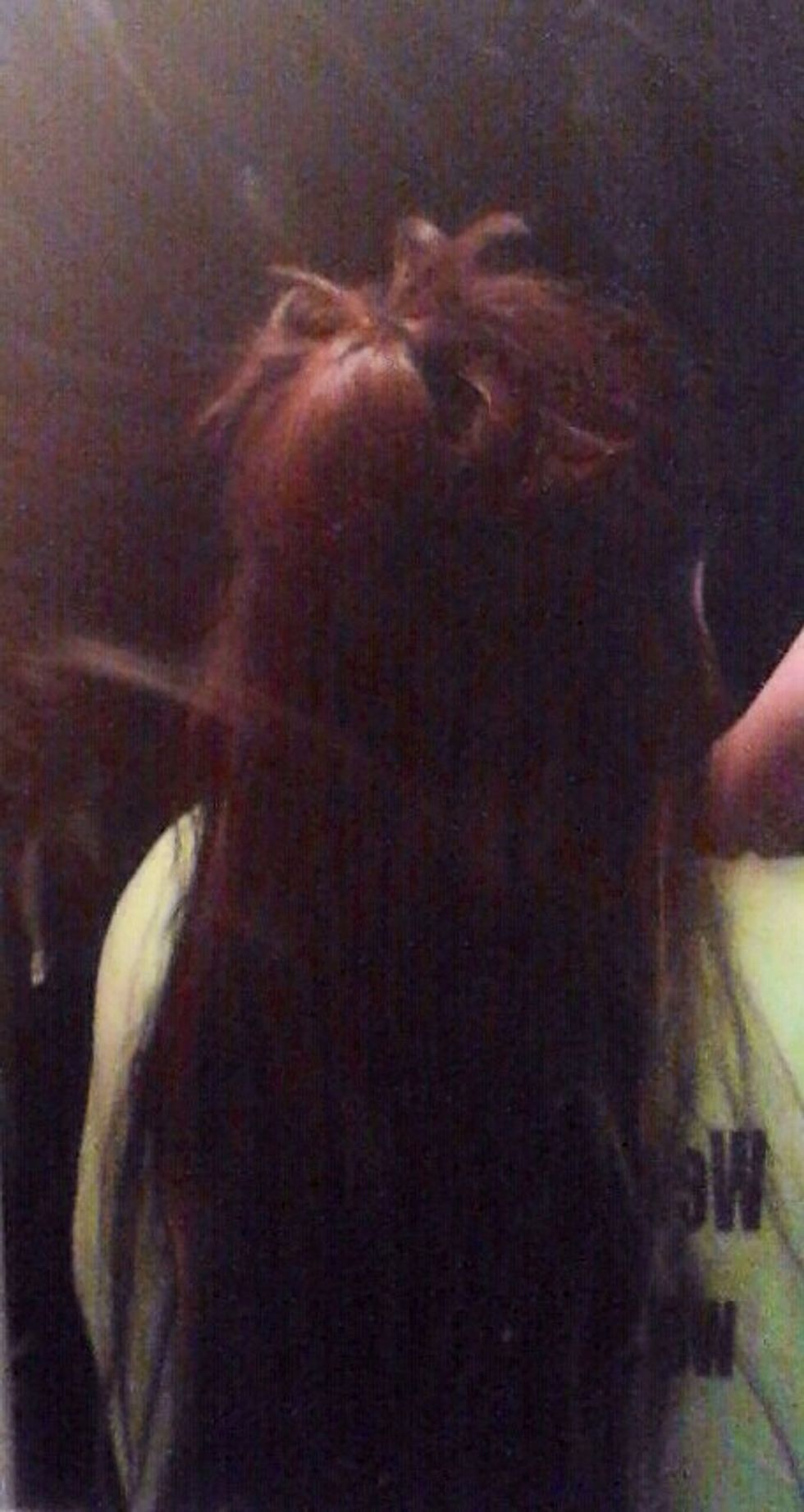 Brush your hair to make sure there are no tangles. While the wand is heating up, separate your hair into two sections, one on top and one on bottom. For more volume, use more sections.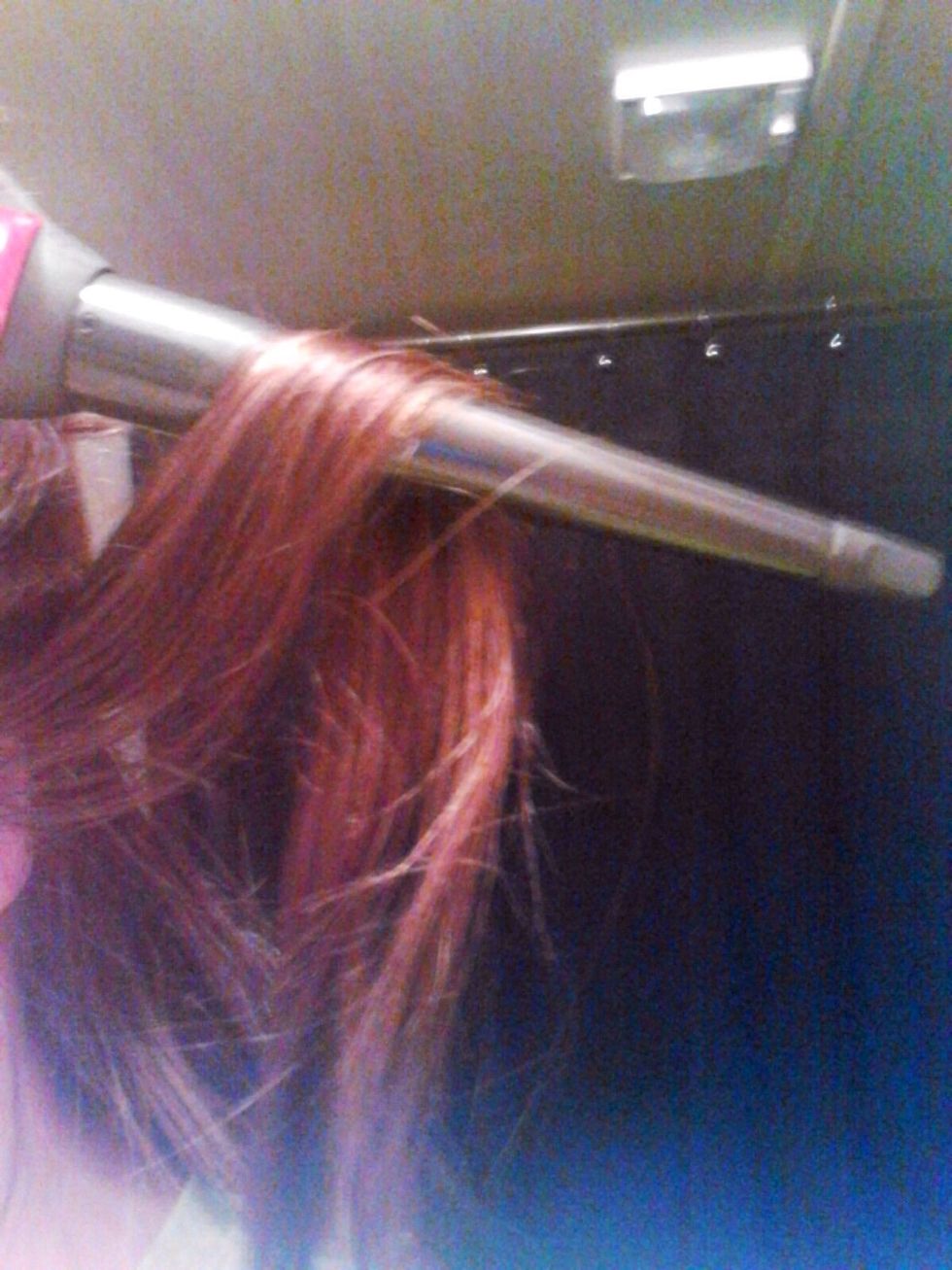 Take a small section of your hair and place the wand behind the section of hair. Wrap your hair around the wand using an "over and under" technique, wrapping your hair over the wand then under.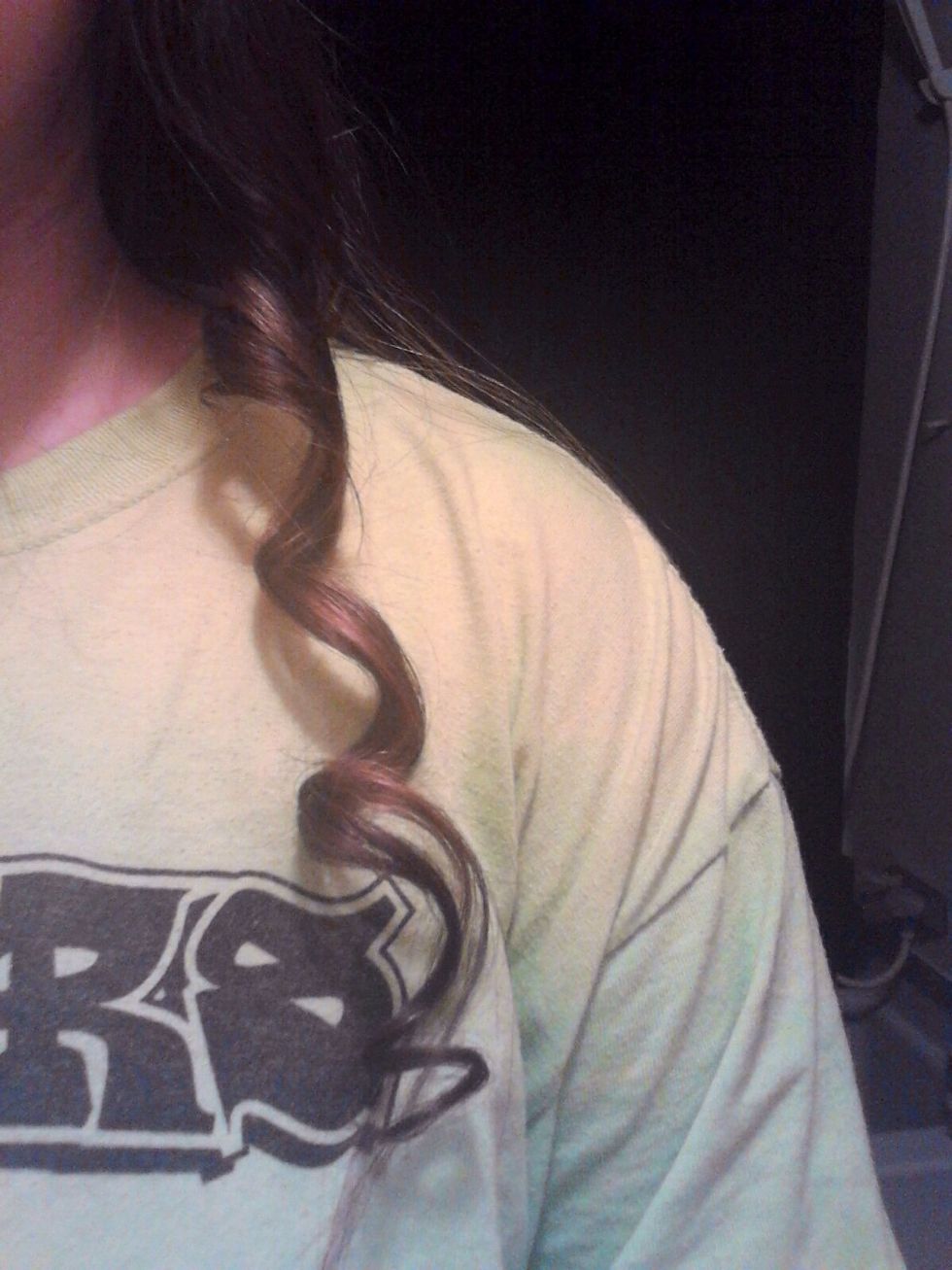 Hold for 5-10 seconds then release. Remember to spritz hairspray whenever you feel necessary. I don't use much just because I don't favor it but it will hold curls longer.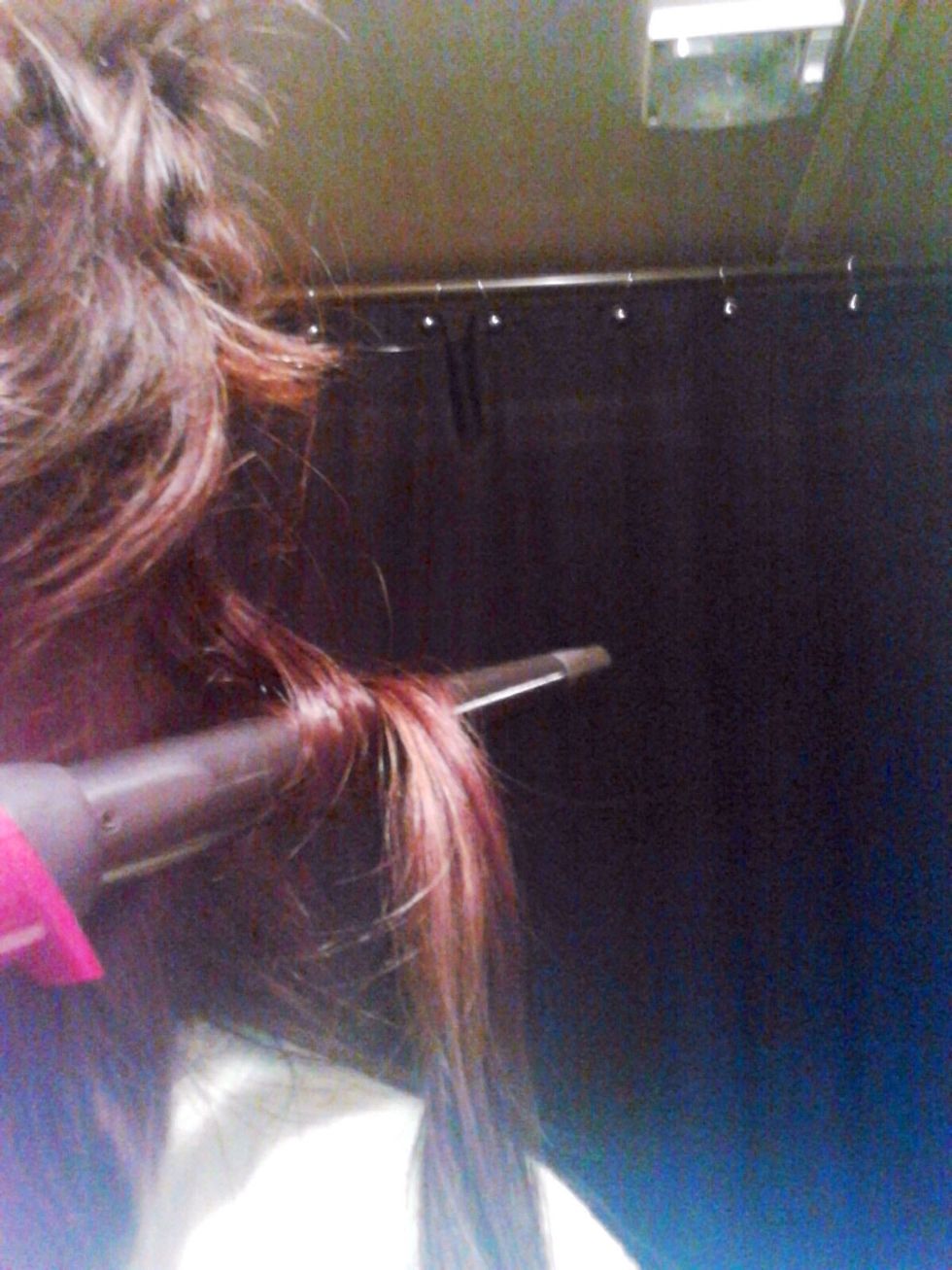 Take the next section of hair and place the wand in front of the hair. Wrap hair using the same "over and under" technique. Hold 5-10 seconds then release.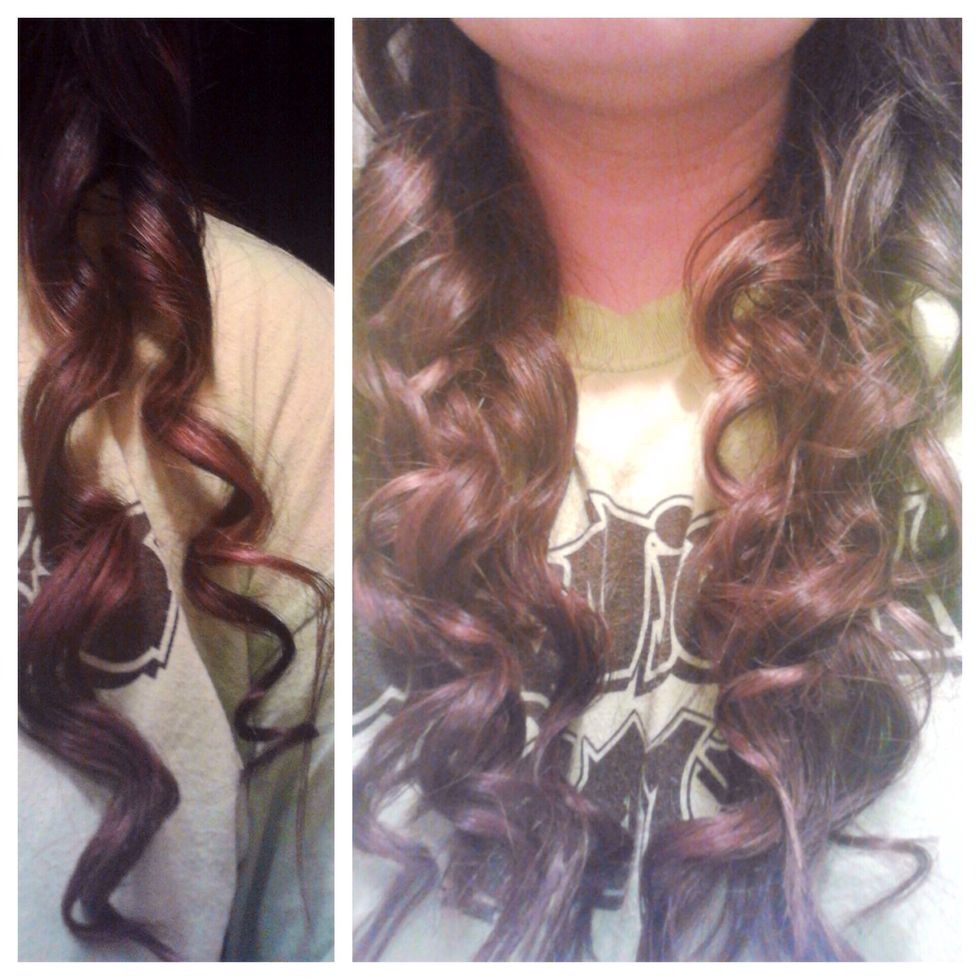 Keep curled hair in front, separate from the uncurled hair. Alternate the position of the wand, either in front of hair or behind with each section. Continue until done with bottom section of hair.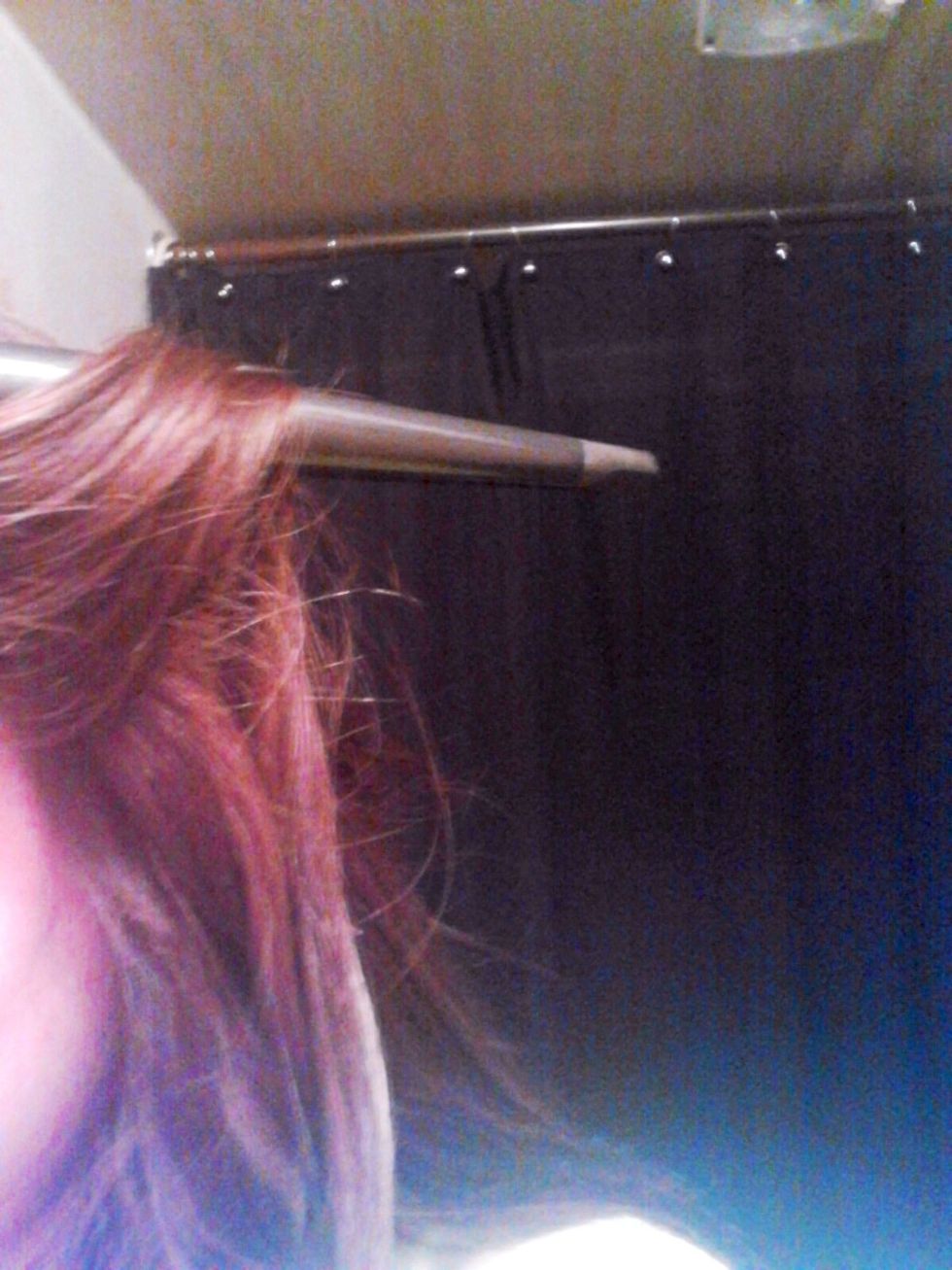 With the top section of hair, place the wand behind sections of hair every time using the same "over and under" technique. This will create more volume and beautiful curls!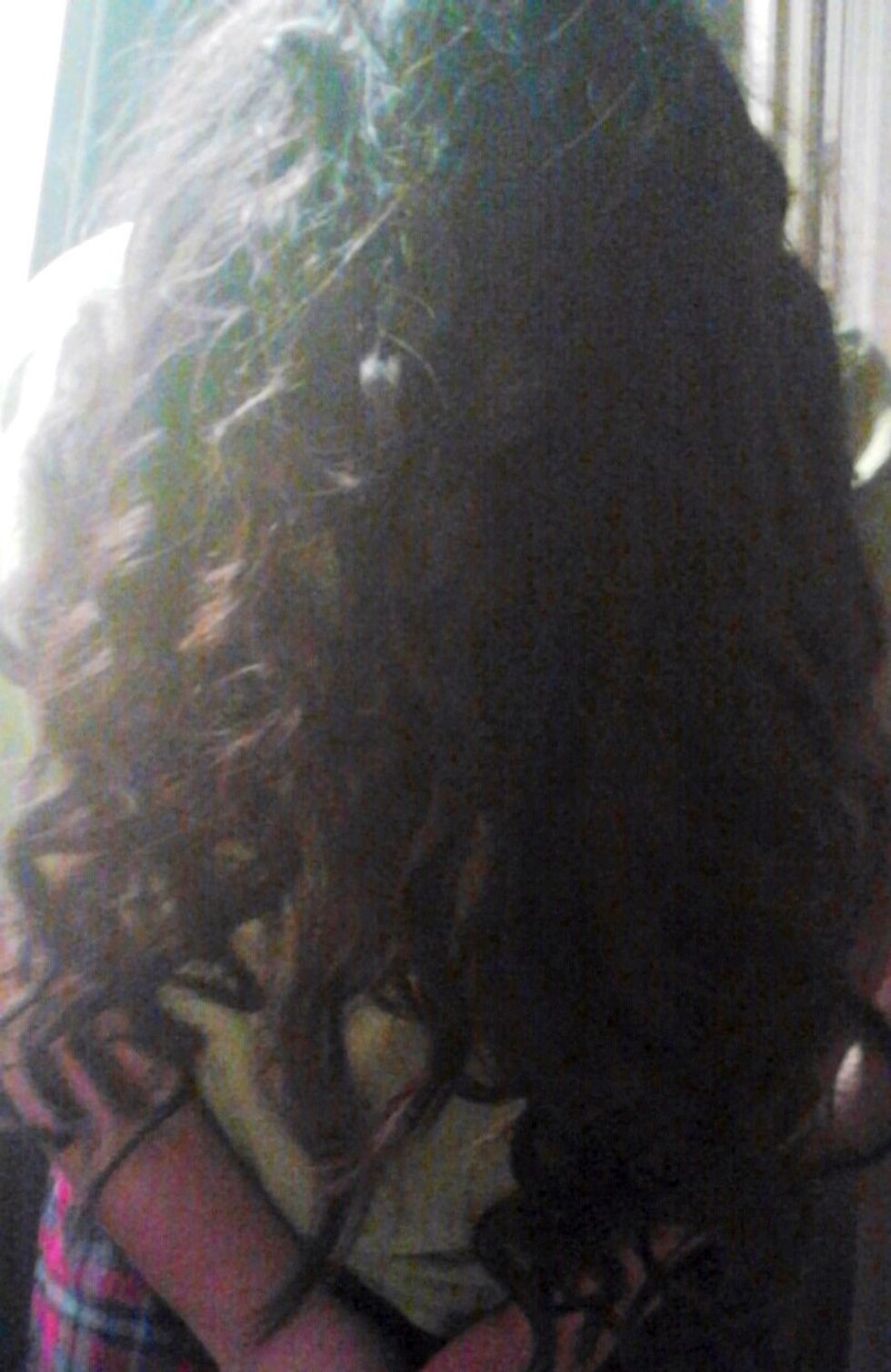 When done with your top section, flip your hair over giving a quick spritz of hairspray.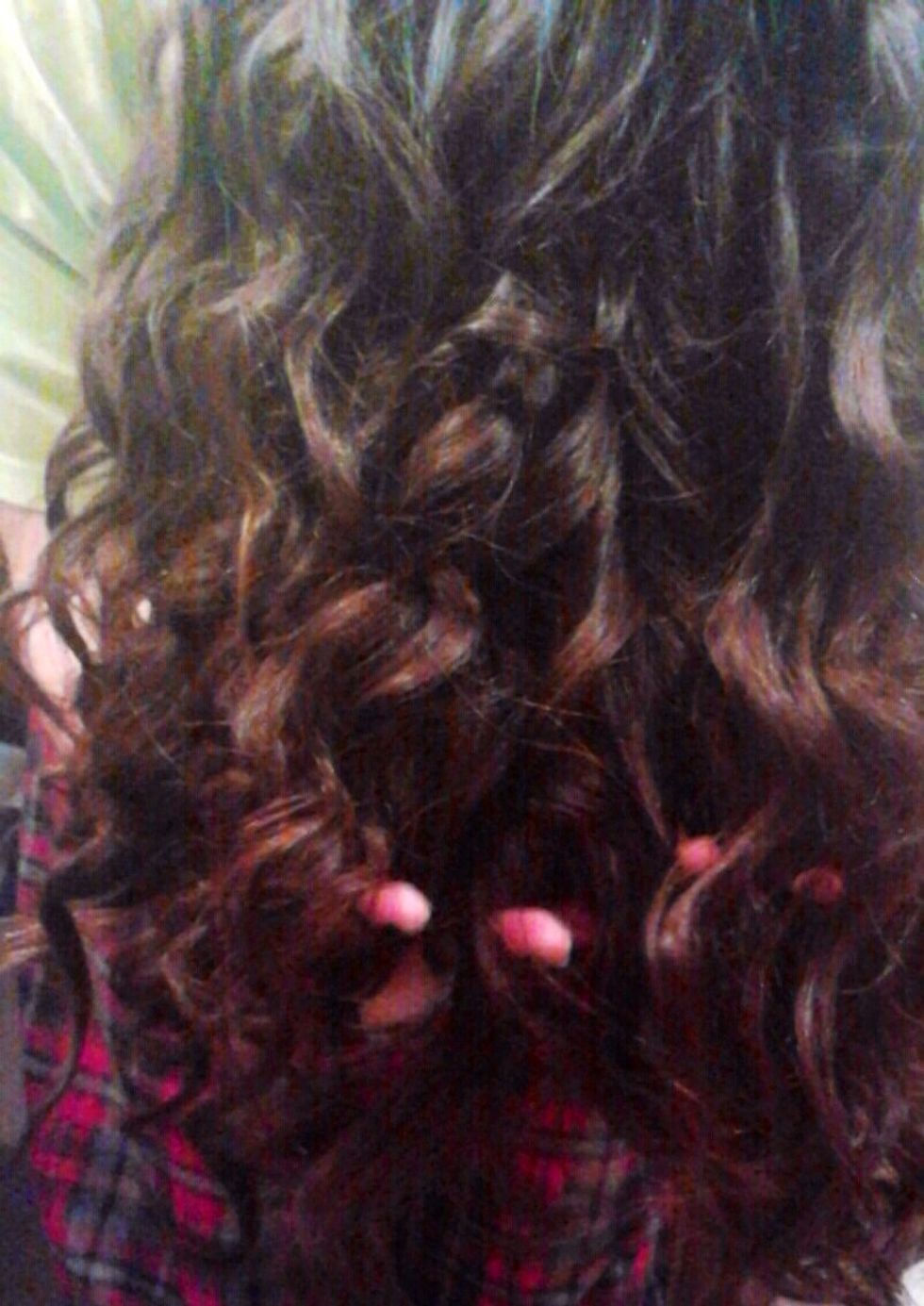 For extra volume, run your fingers through the curls with your hair still flipped over. Don't over do it, you're just separating a few curls. Spray with hairspray.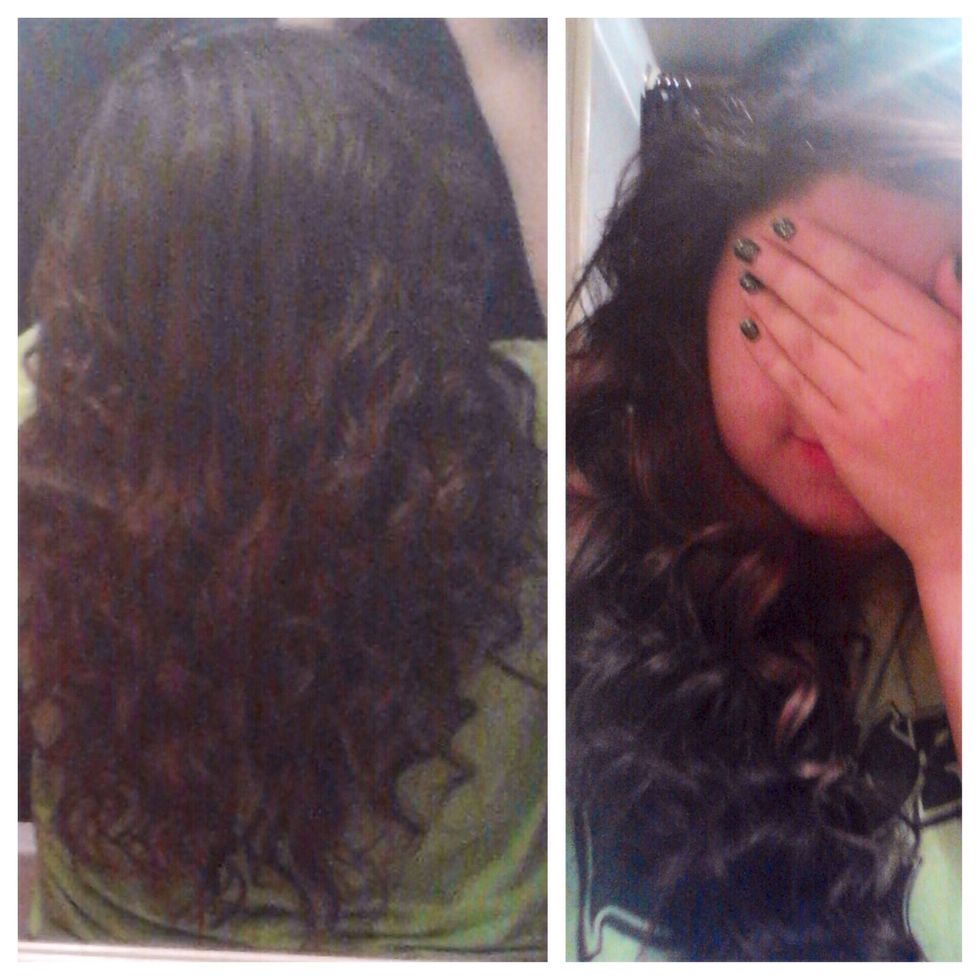 Flip your hair back over, giving a last spritz. You can fix any curls you need to and style your hair as desired and voila. Curling wand curled hair.(:
Curling Wand
Hair Tie(s)
Hairspray
Hair Brush