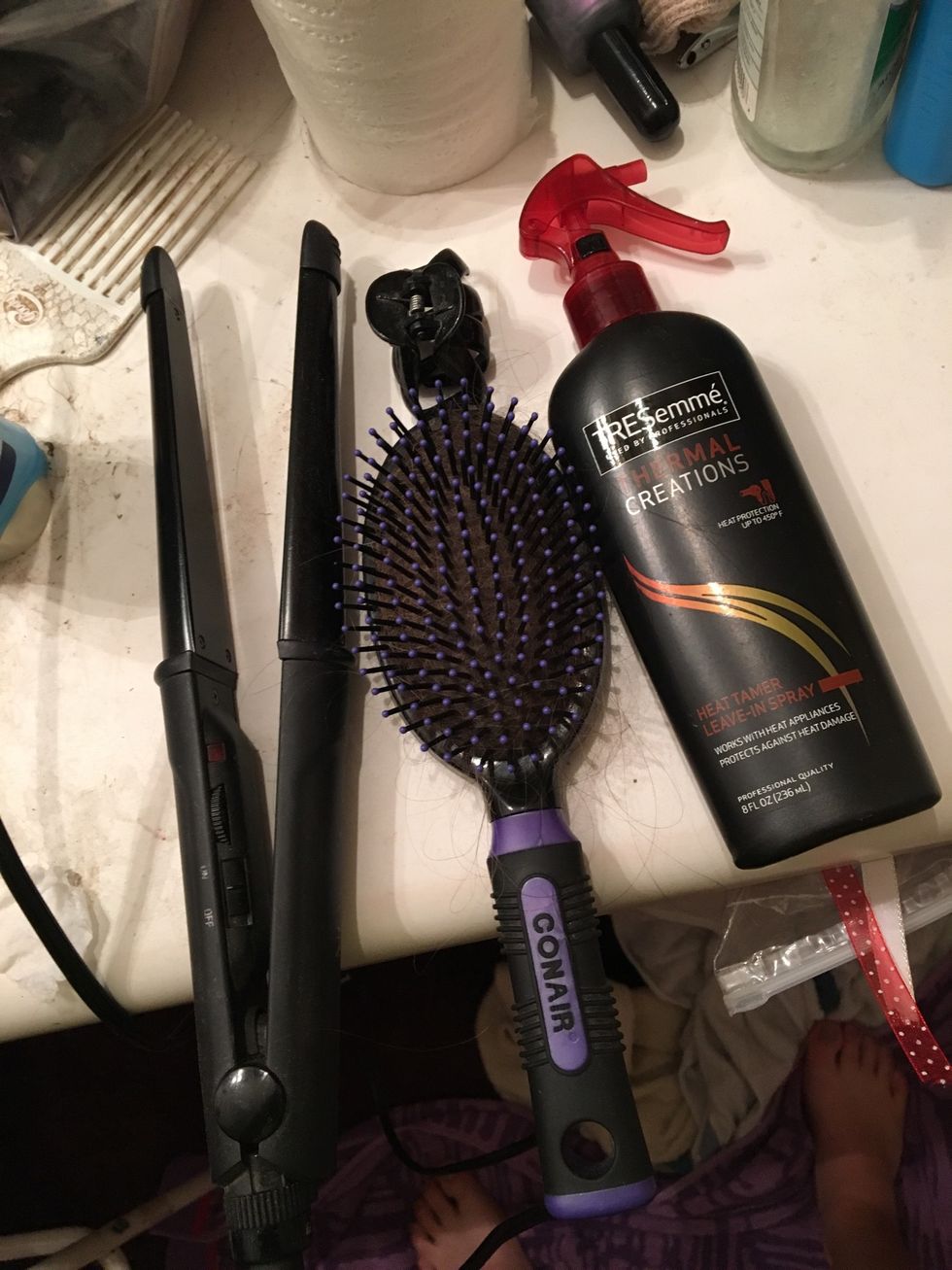 Here are the supplies you are going to need to do this.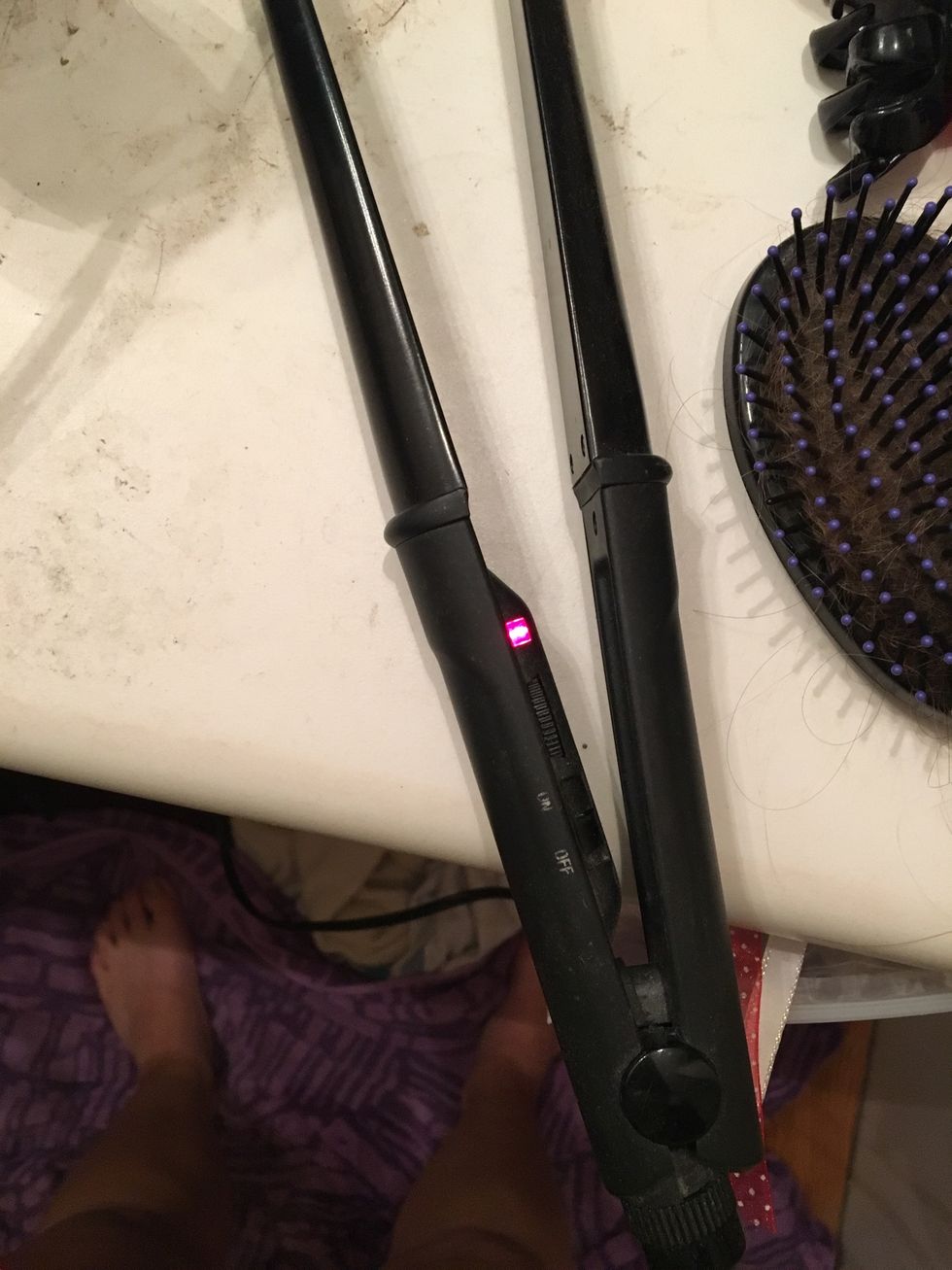 Plug the wand into the outlet. Let it warm all the way up before you begin to curl.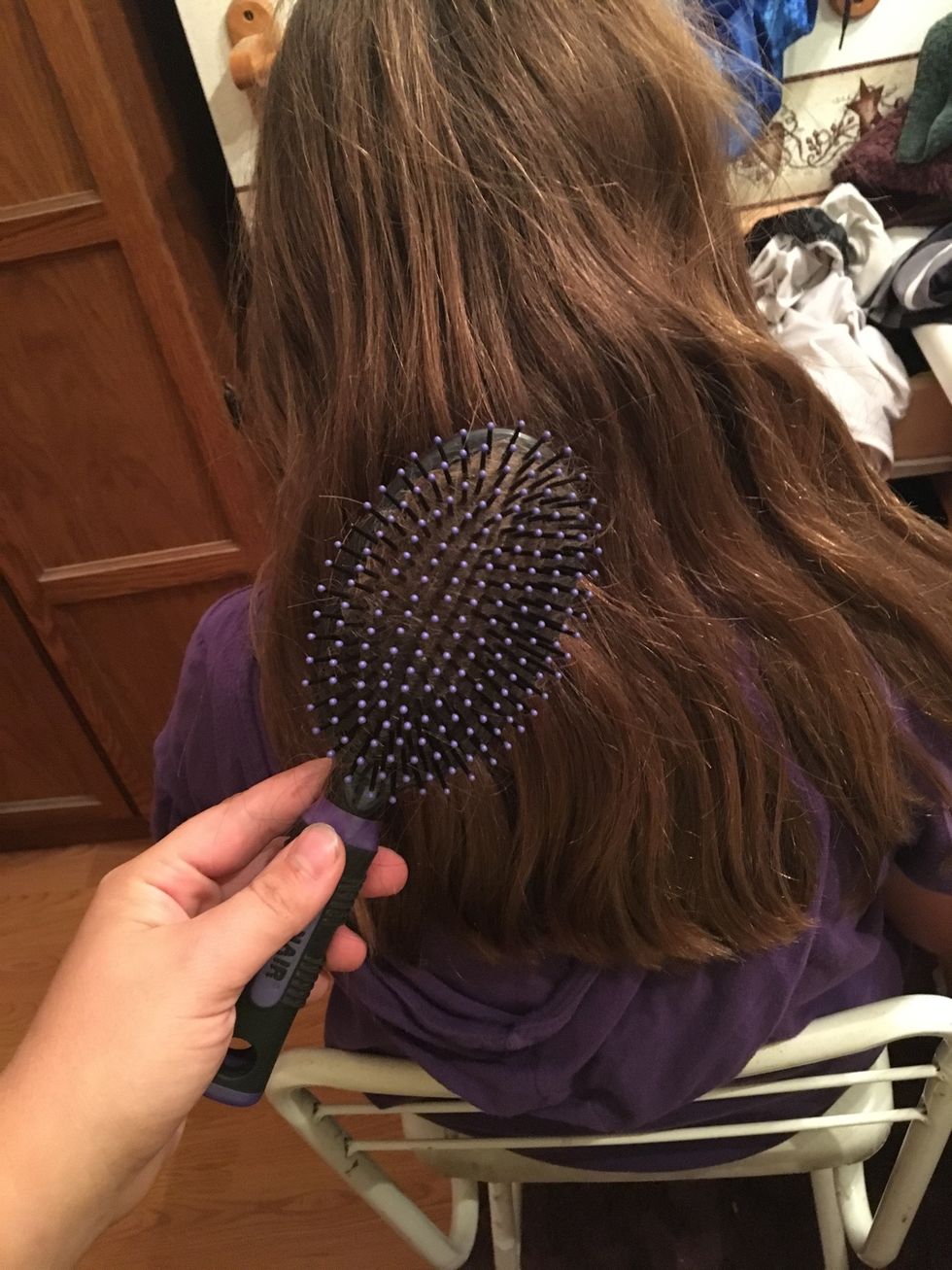 Brush through hair before curling it to make sure you don't tangle up the hair.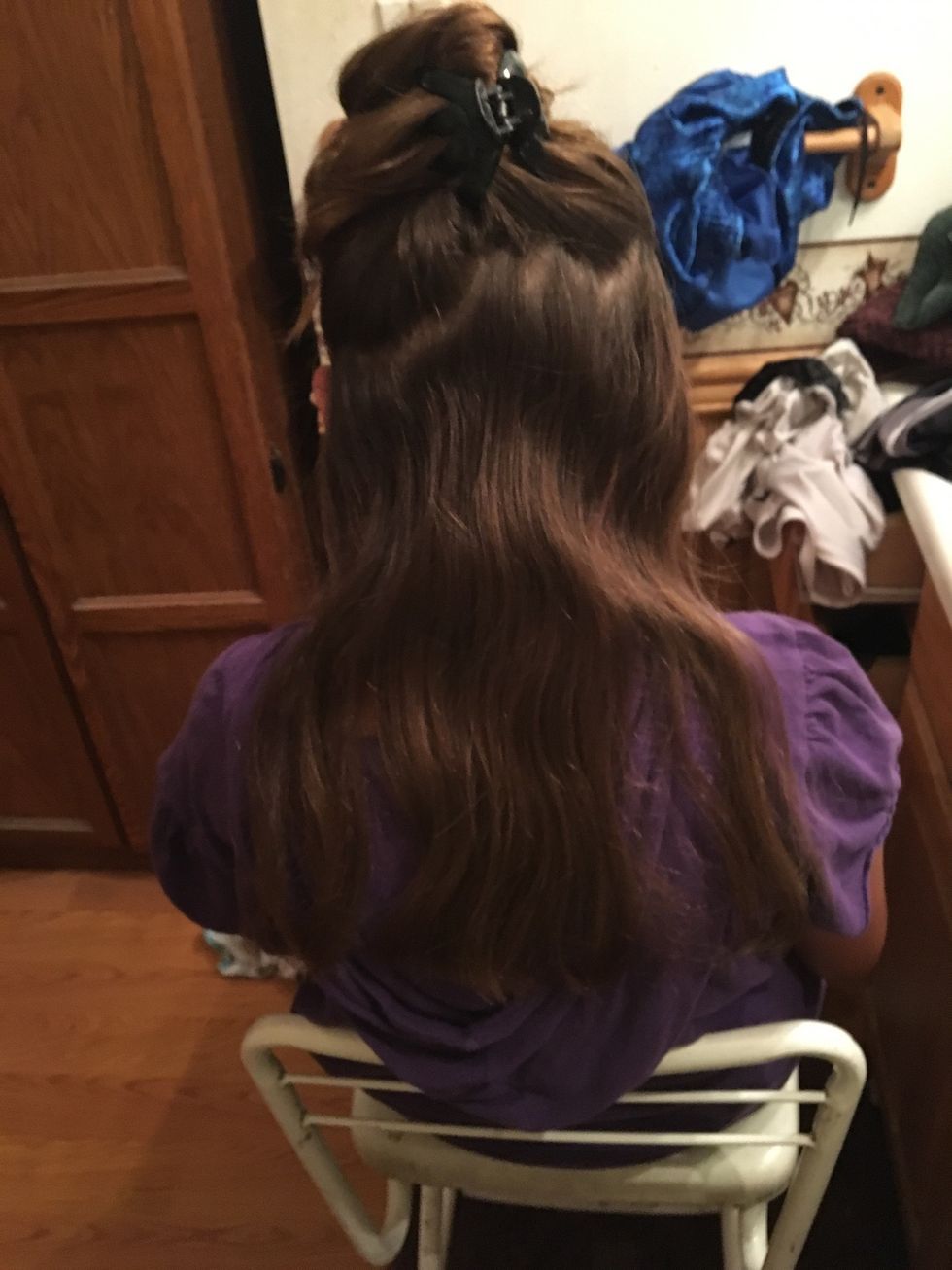 Part the hair by the bottom half and top half. Use the clip to pin the hair on top of the head.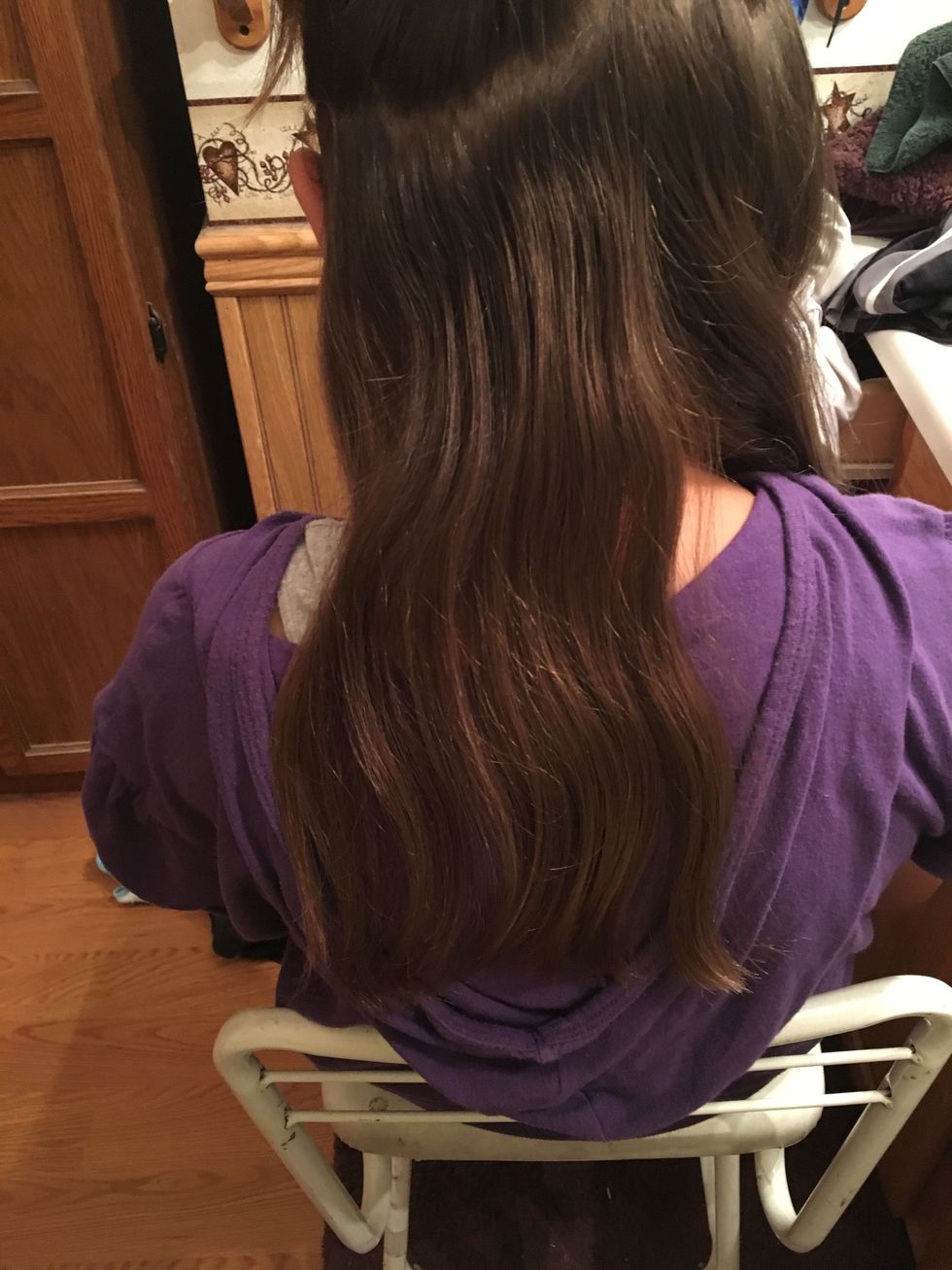 Section the bottom half to start off.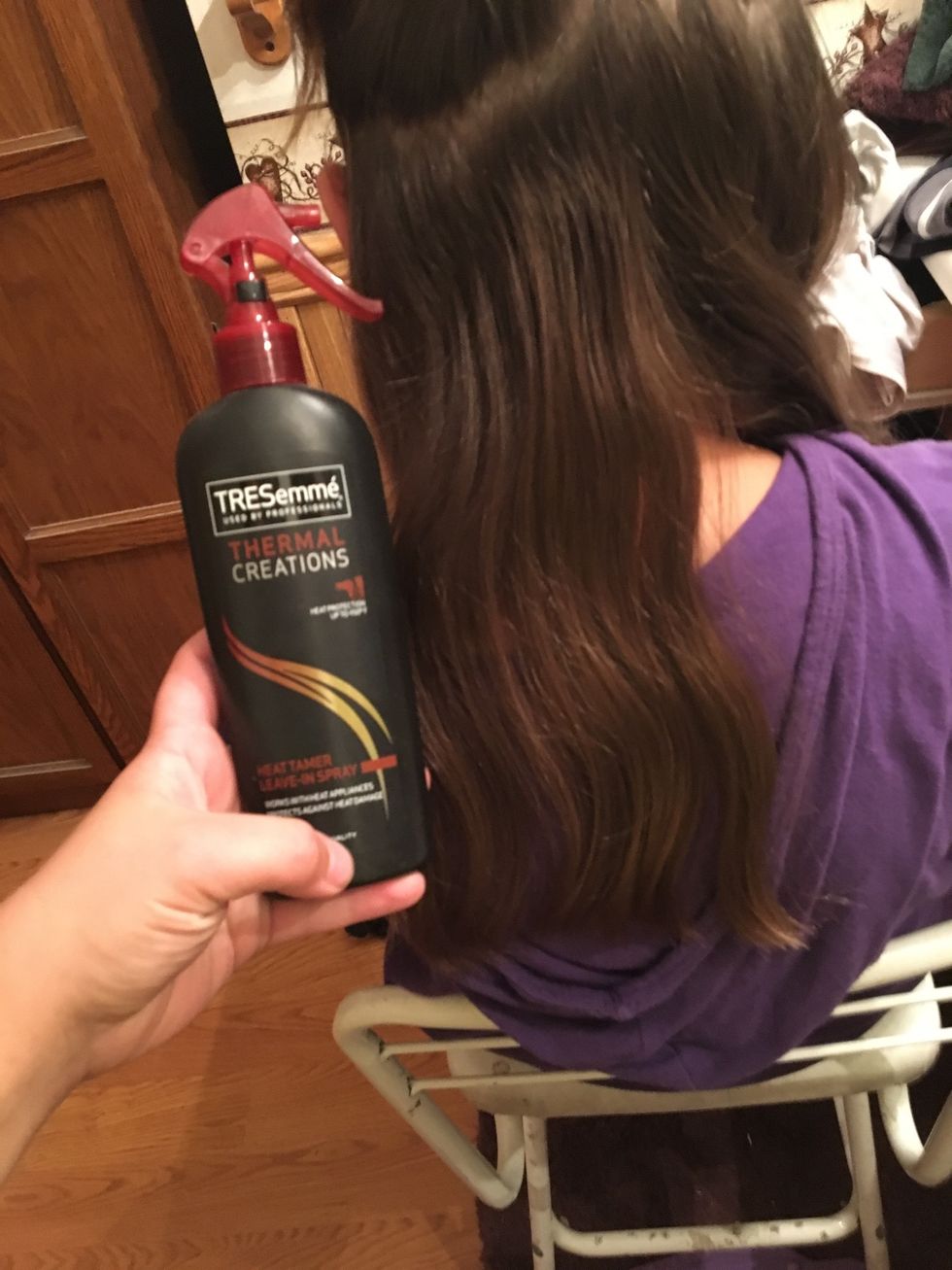 Spray this section with the heat protectant.
Once sprayed brush through this again to insure there is enough everywhere.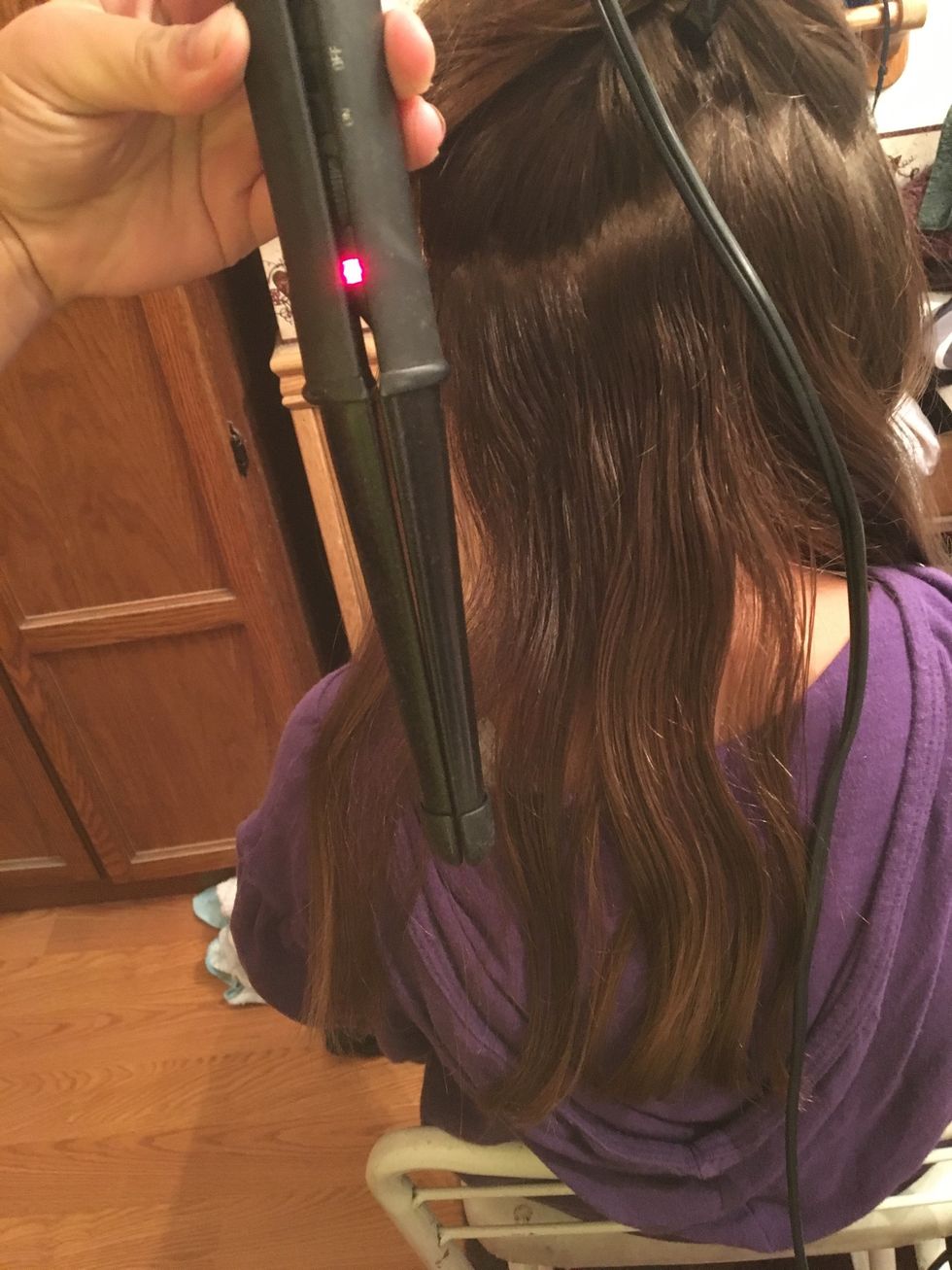 Point the wand down and wrap the hair around the wand starting from the big end to little end. Hold the hair on there for 10 seconds or longer if needed.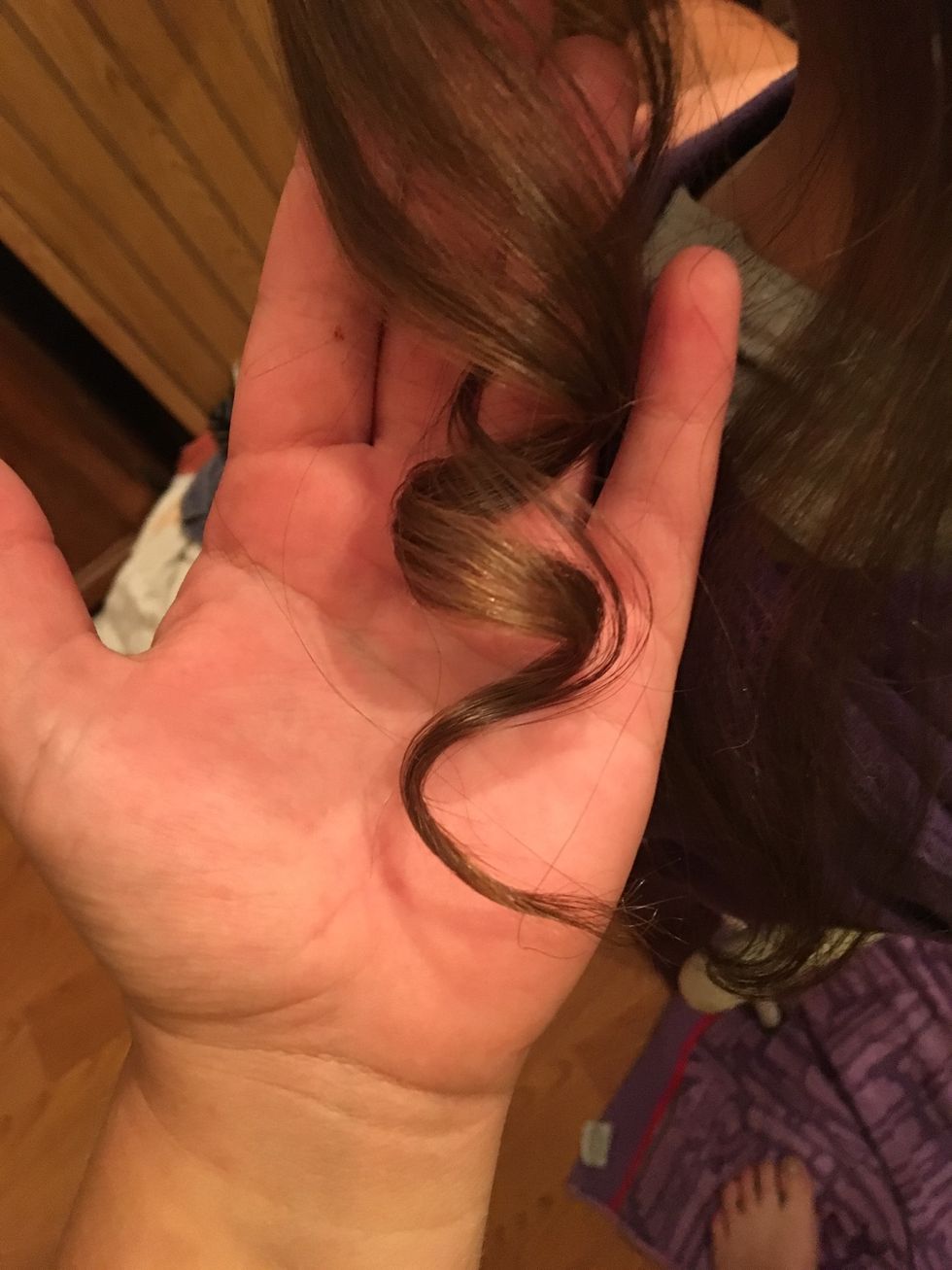 Let the curl fall down loosely. If you want a tight curl spray with hair spray otherwise just leave the curl alone.
Once finished with the first section add the other part of the section. Repeat these steps with the rest of the bottom half.
Once this is all done take the hair out of the pin and repeat all of these steps until entire head is finished.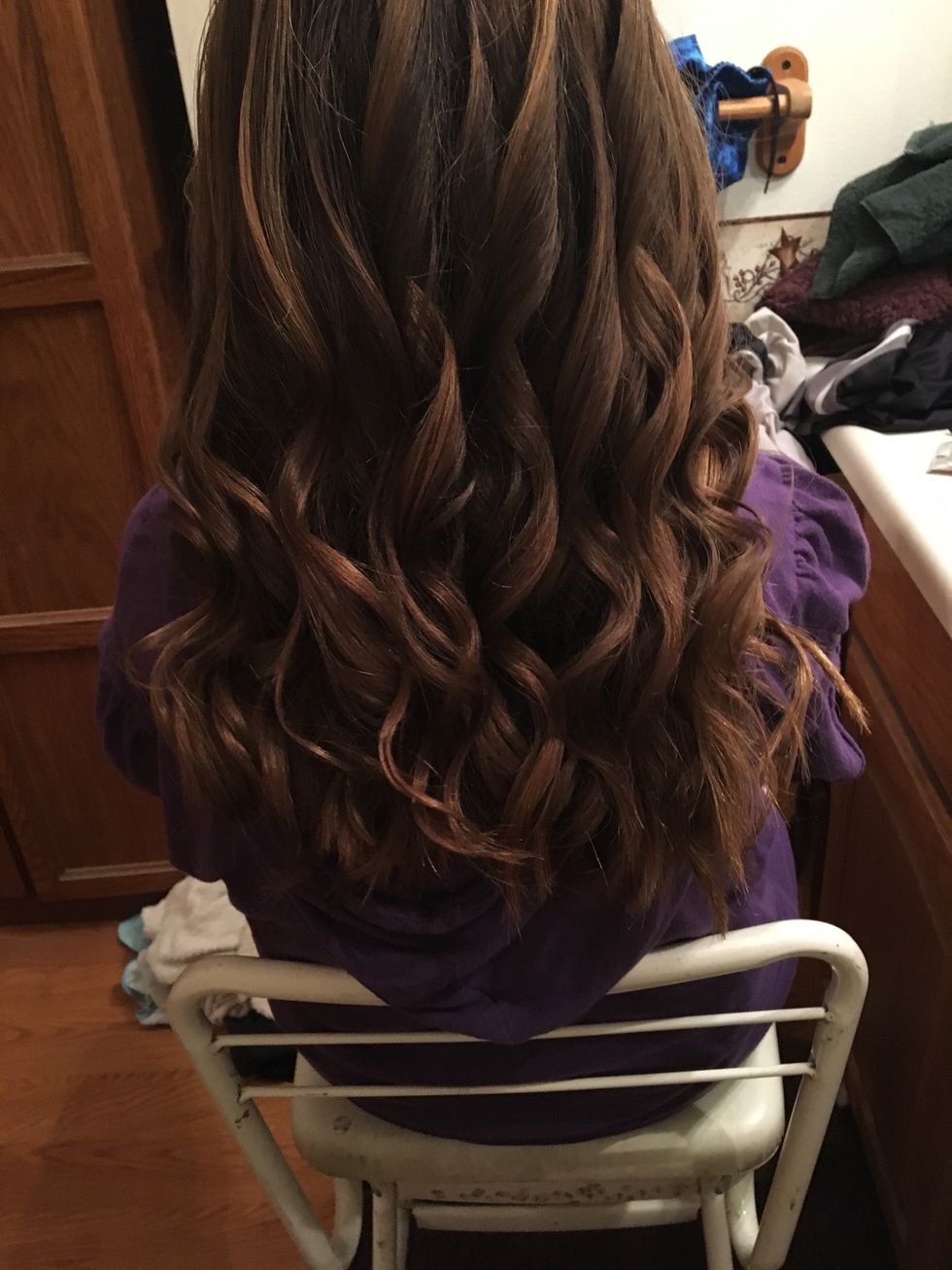 If you want a looser curl run hands through the curl. This is what is looks like when you do. If desired you can spray hair spray onto the entire head.
Curling iron/wand
Heat protectant spray
Hair clip
Brush/comb
Outlet