Create a new account. If you have a Google account- you can authenticate through Google.
Fill out the account information.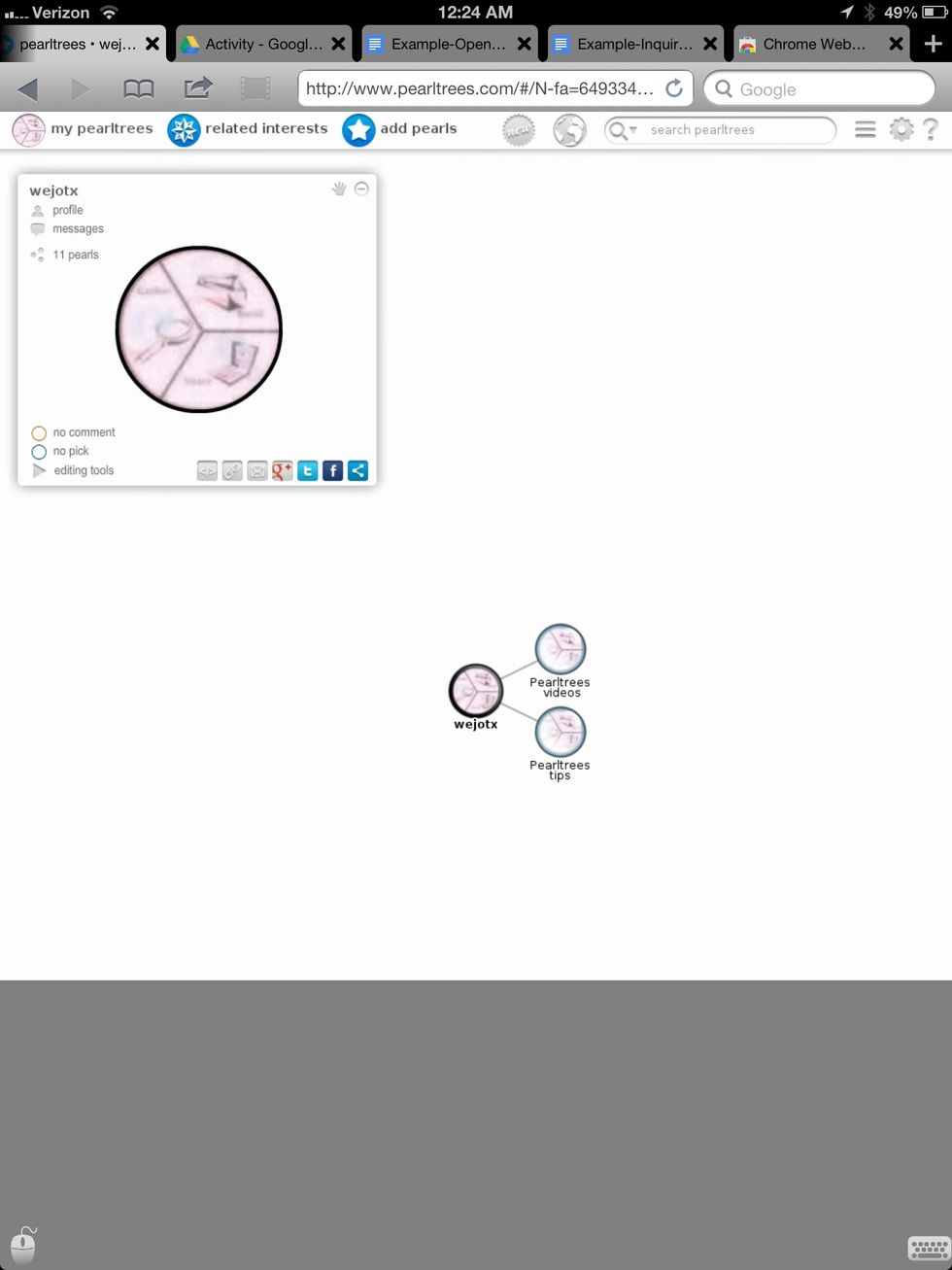 Pearltrees begins with the user and tutorial pearls. The pearls link off the original pearl.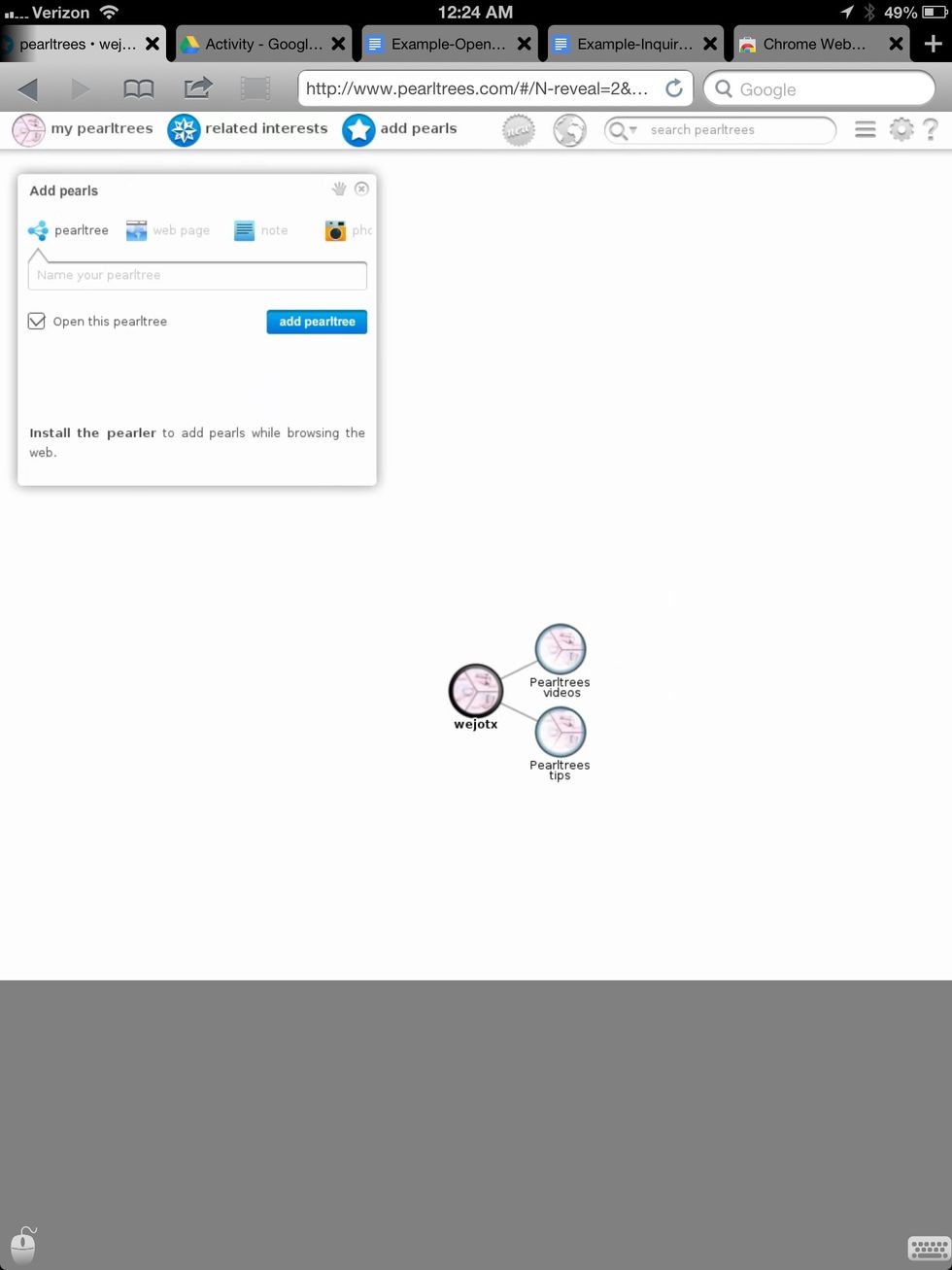 To add a new pearl, select new pearl.
Name the pearl.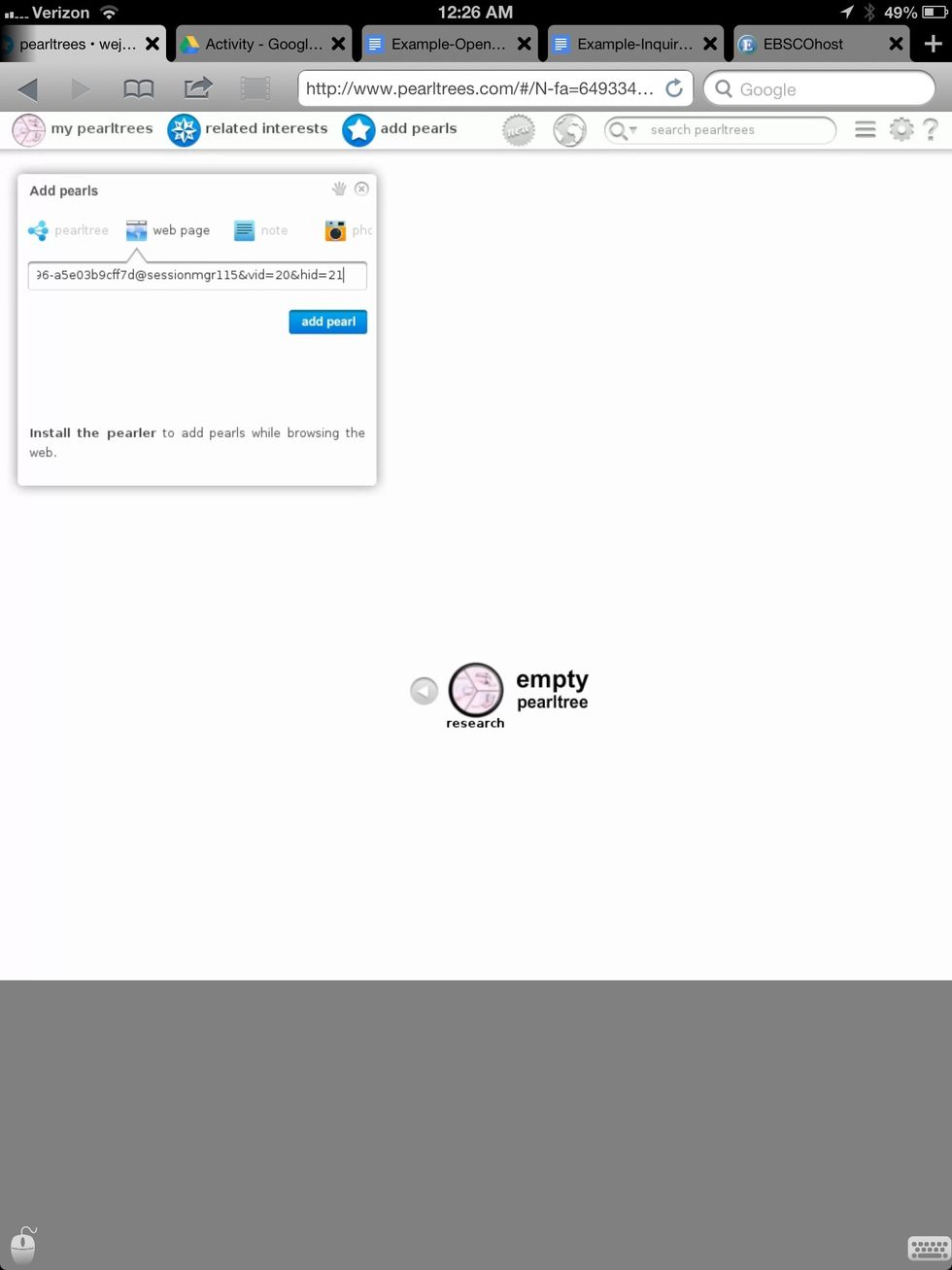 From the new pearl menu, select website. Paste the curated URL into the website link box.
The new website appears linked to the Pearl topic.
To share Pearltrees, click on the pearl. The dialog box appears. Select the link at the bottom of the box. Copy the link and paste on collaborative sites, documents, or emails.
The creator of this guide has not included tools