How to crush a bottle cap using the big shot
It's easy to flatten out a bottle cap for any craft project using the Big Shot!
75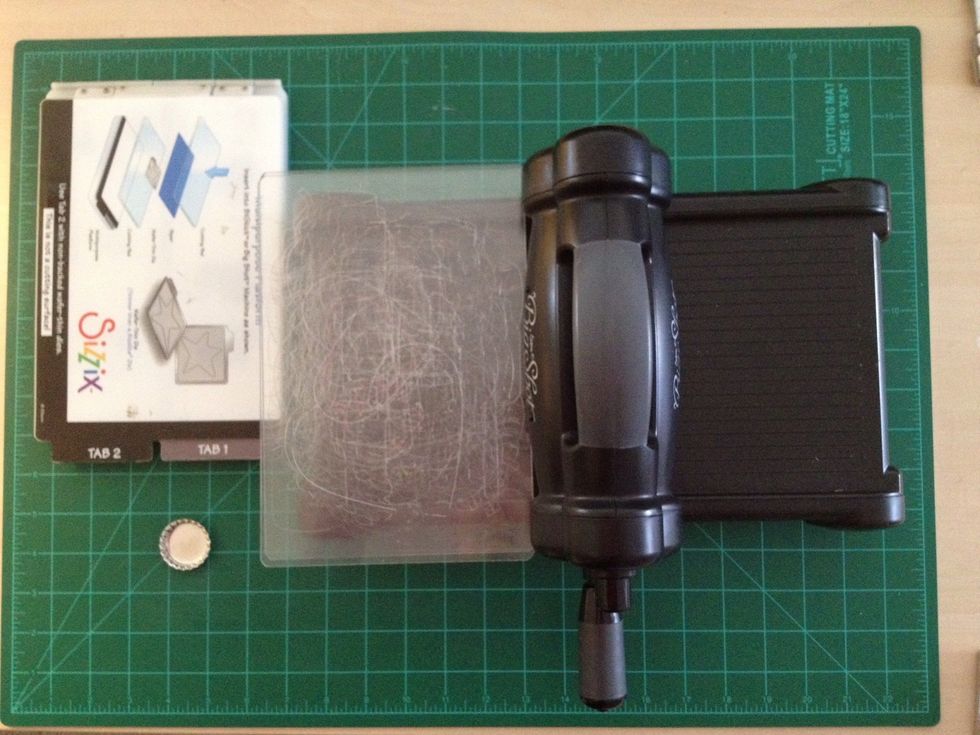 Here's your supply list visual!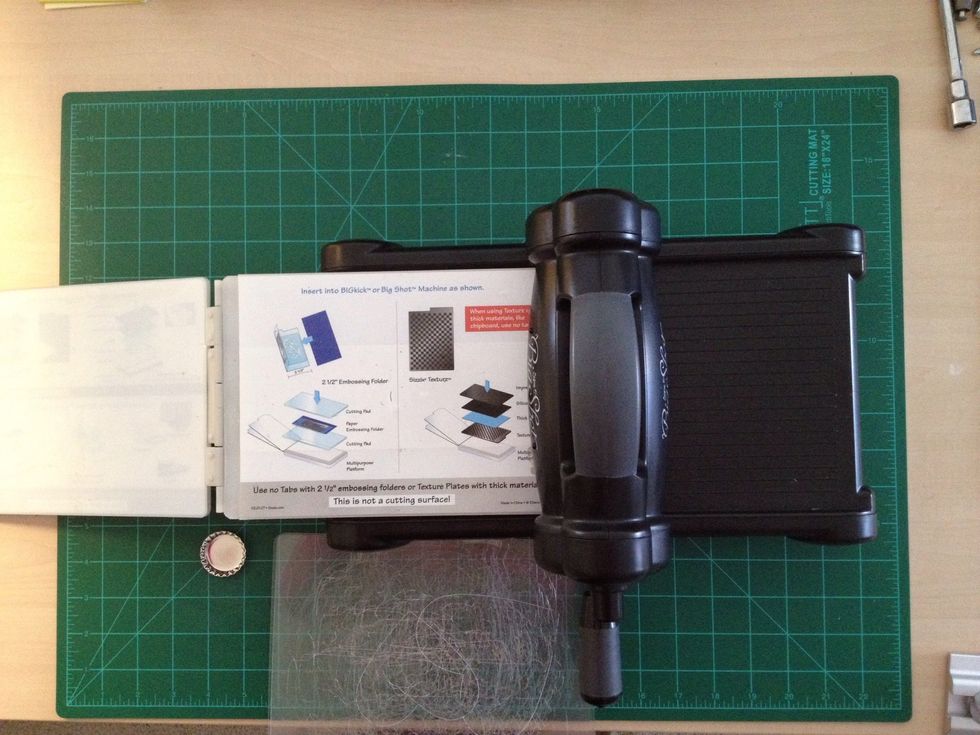 The first layer of the Big Shot sandwich is the platform, using no tabs.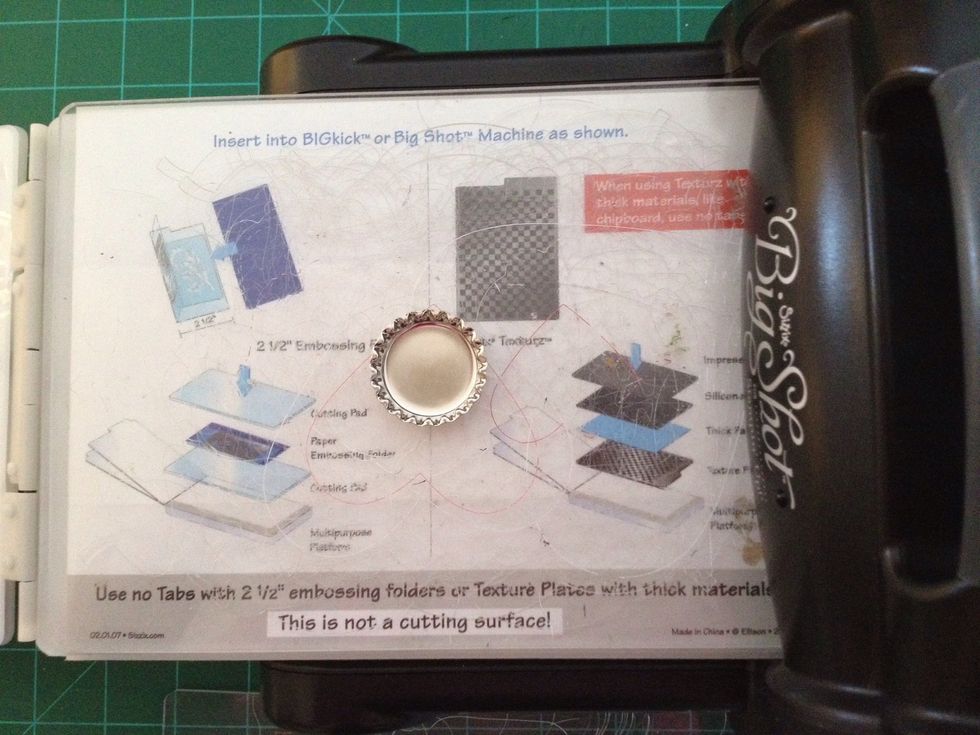 Then next layers are one of the standard cutting pads and the bottle cap. You can smash more than one cap at a time. I'd say about max 10 or 15.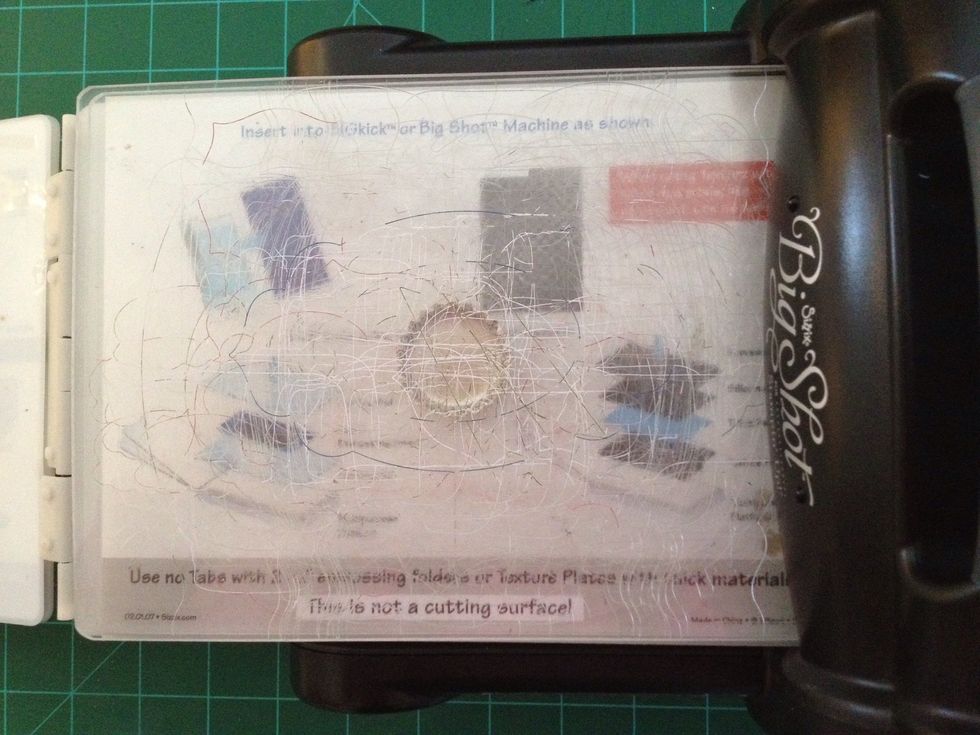 Then, you'll add the second cutting pad on top to finish the sandwich.
Now, turn the handle and run the sandwich through the Big Shot. (Sorry about the blur...) It might feel like nothing's happening, but trust me, it's like magic!
And presto, change-o, the bottle cap is flat! In this pic, the top cap is flattened, and the bottom one is not.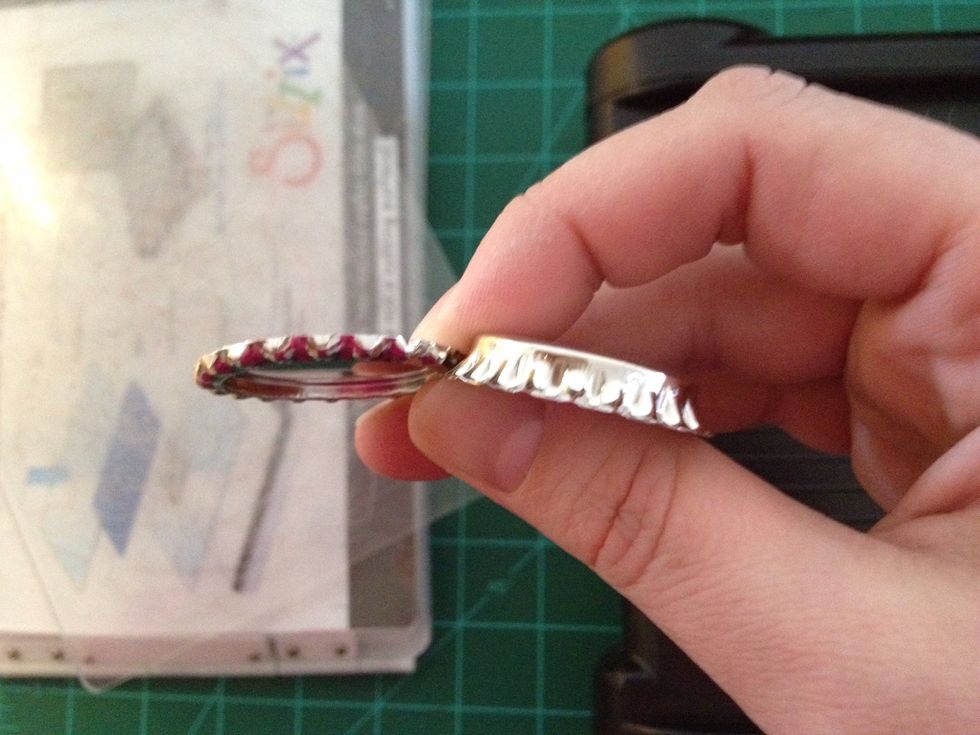 Here's a side view...
And here's a cap in action! This is actually a mini bottle cap (about a 1/2" diameter) from Stampin' Up!'s Spring Catalog. Visit www.impressionsbynicole.com to see the whole card design.
For more design inspiration, and to learn more about Stampin' Up! products, visit my blog at: www.impressionsbynicole.com
1.0 Big shot die cutter
1.0 Set of standard cutting pads
1.0 Big Shot cutting platform
Stampin' Up! Pop Tops (or any other bottle caps)