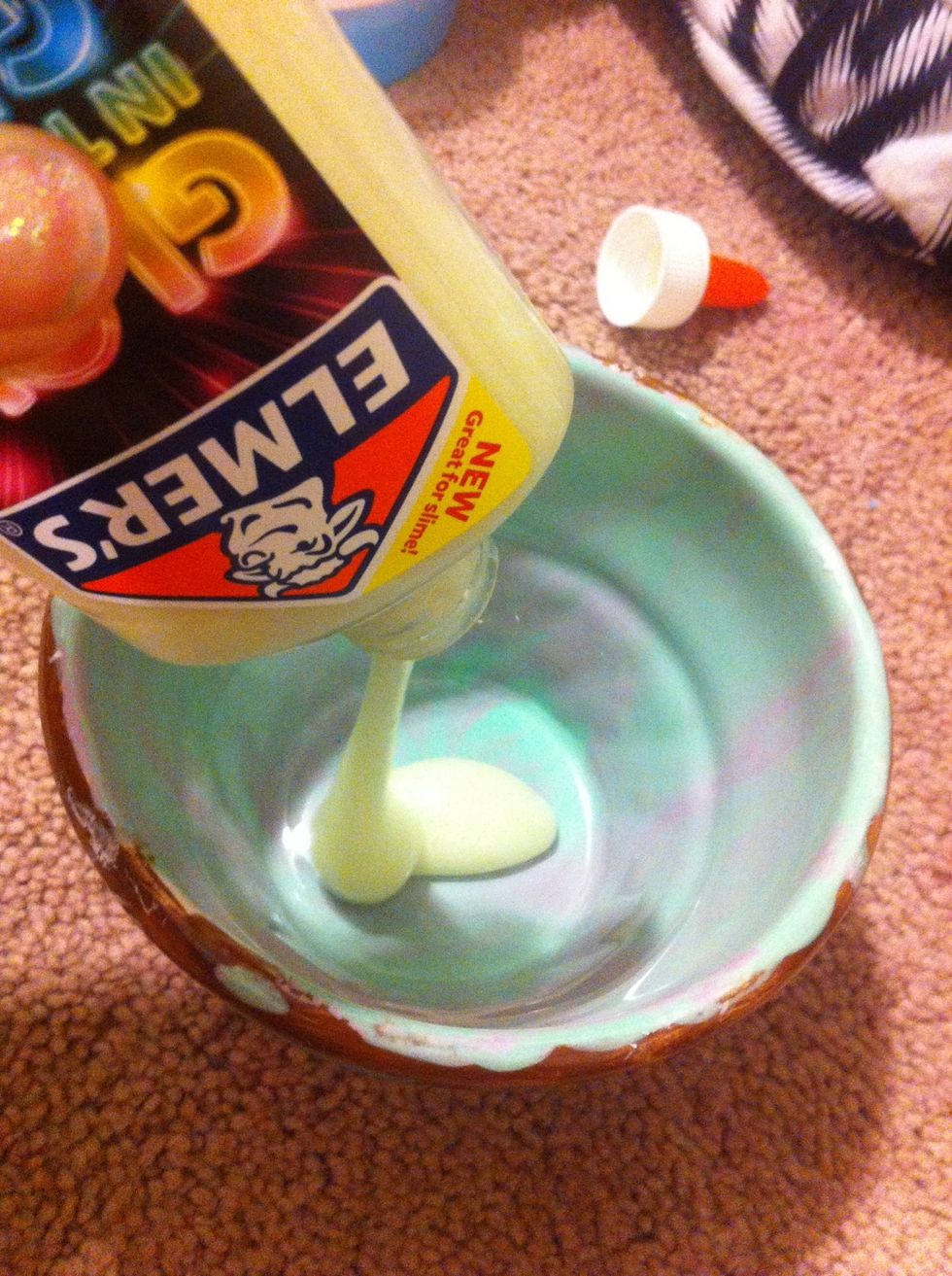 Add a bit of glow in the dark glue to a bowl.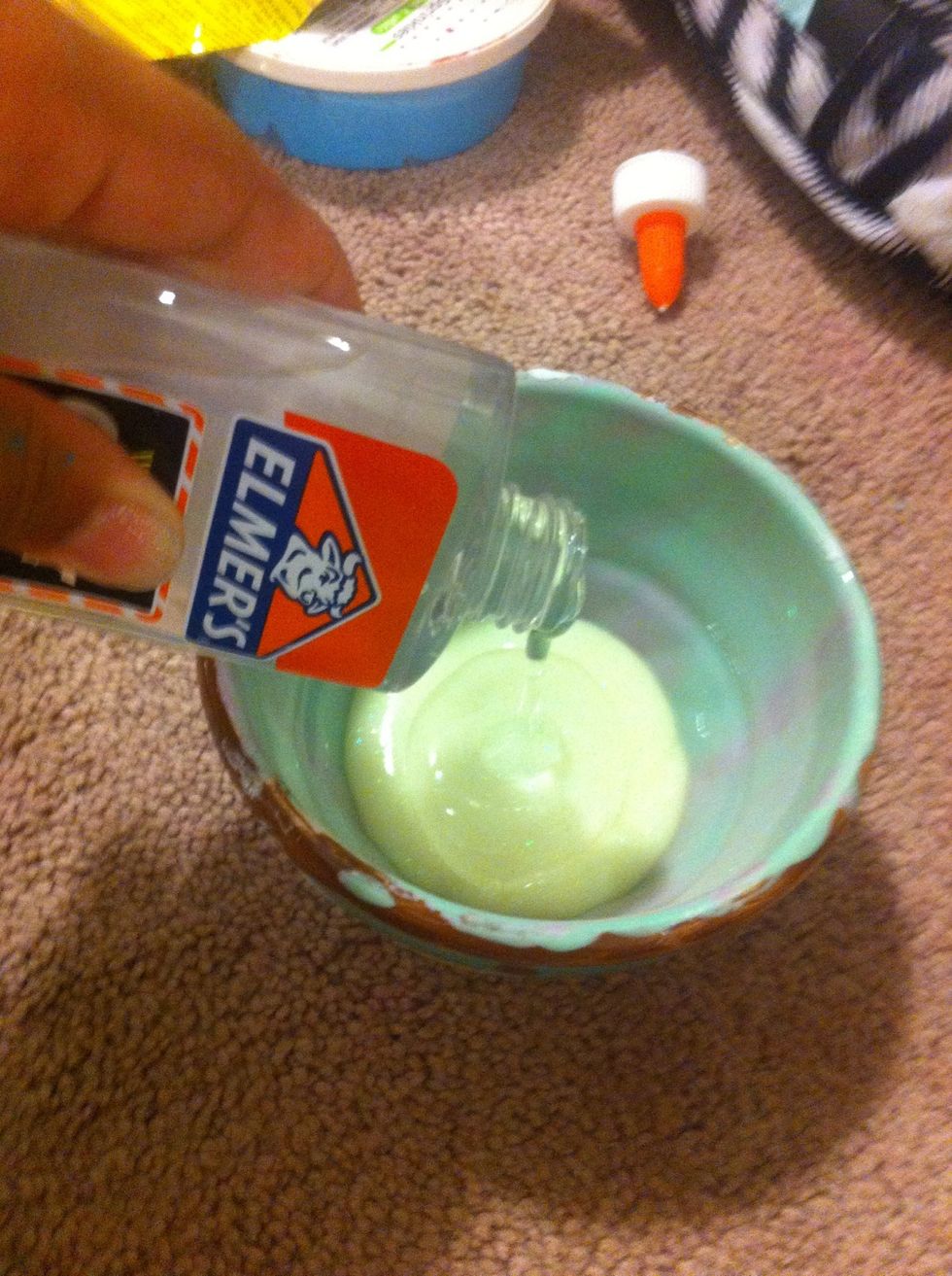 I'm adding clear glue because it has the same effect mixed in.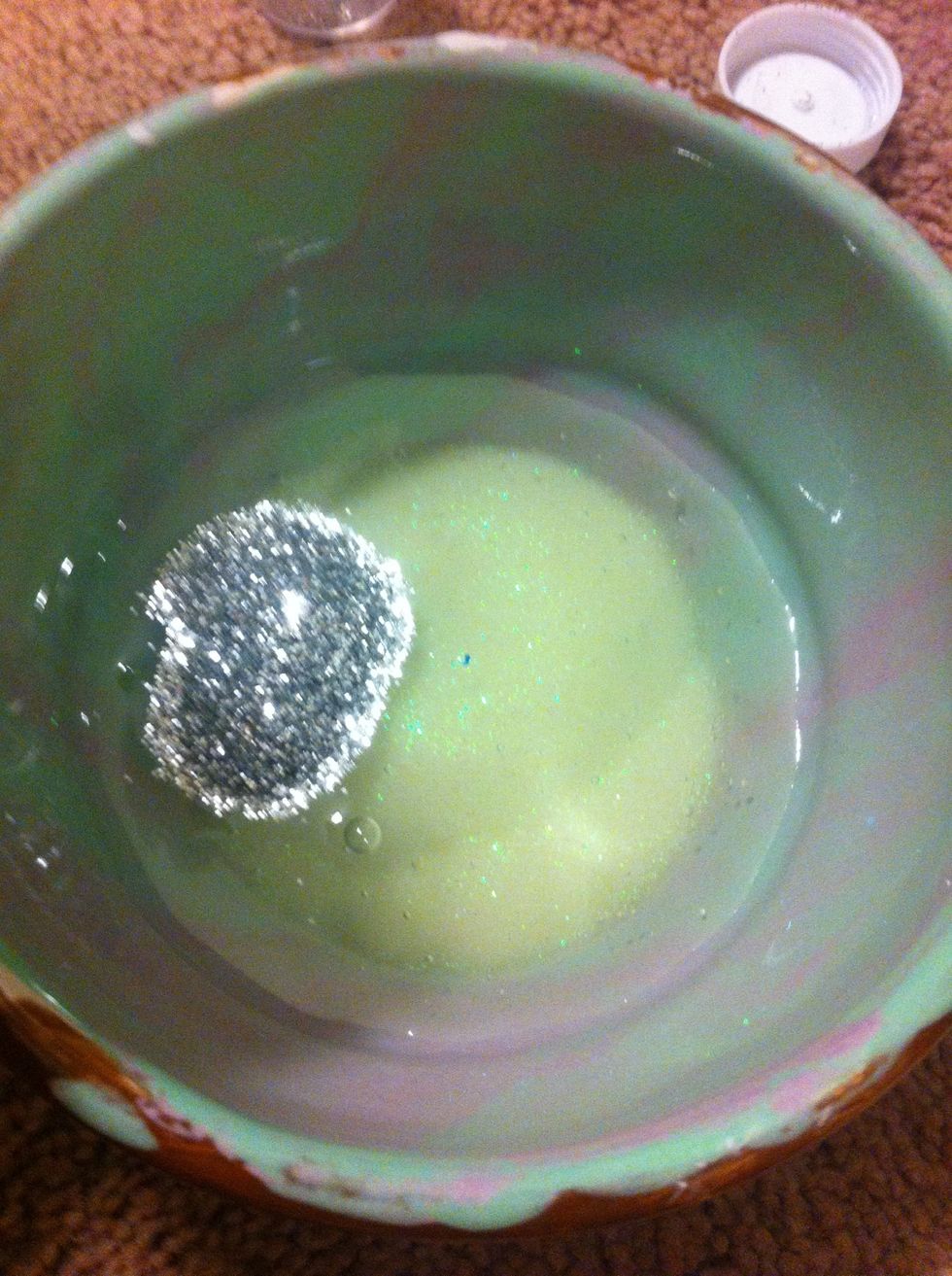 I'm adding some silver glitter.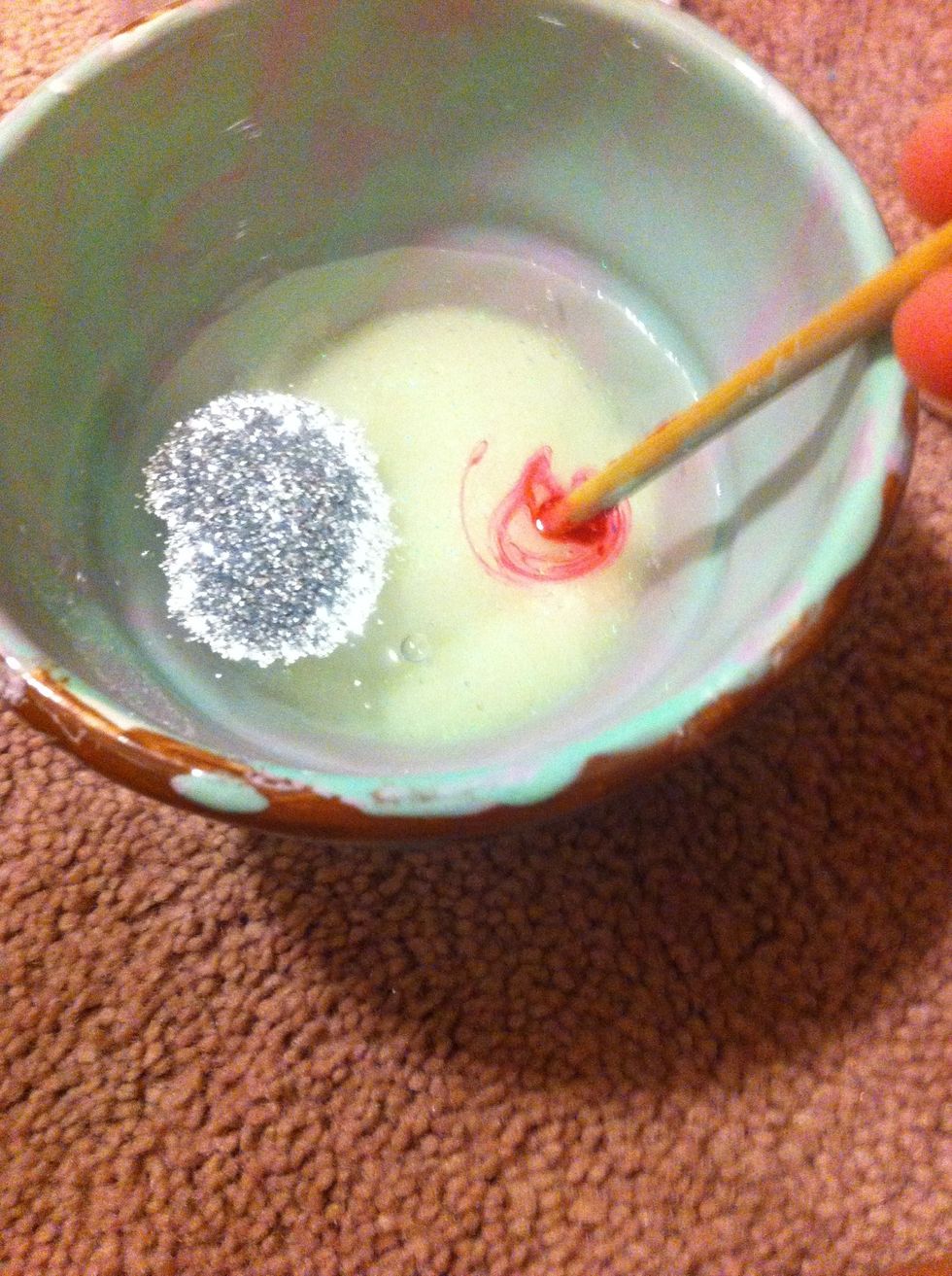 And pink food coloring.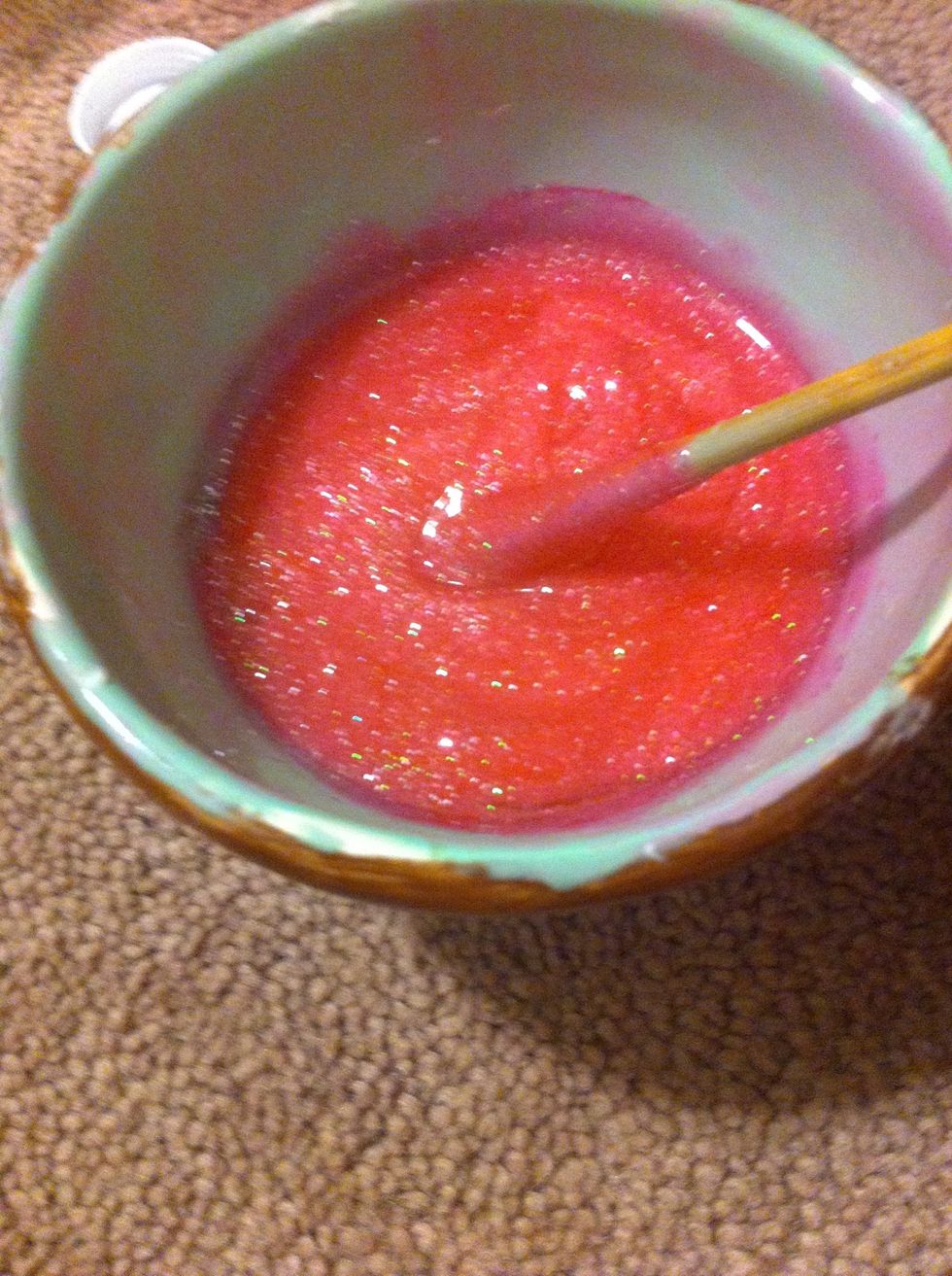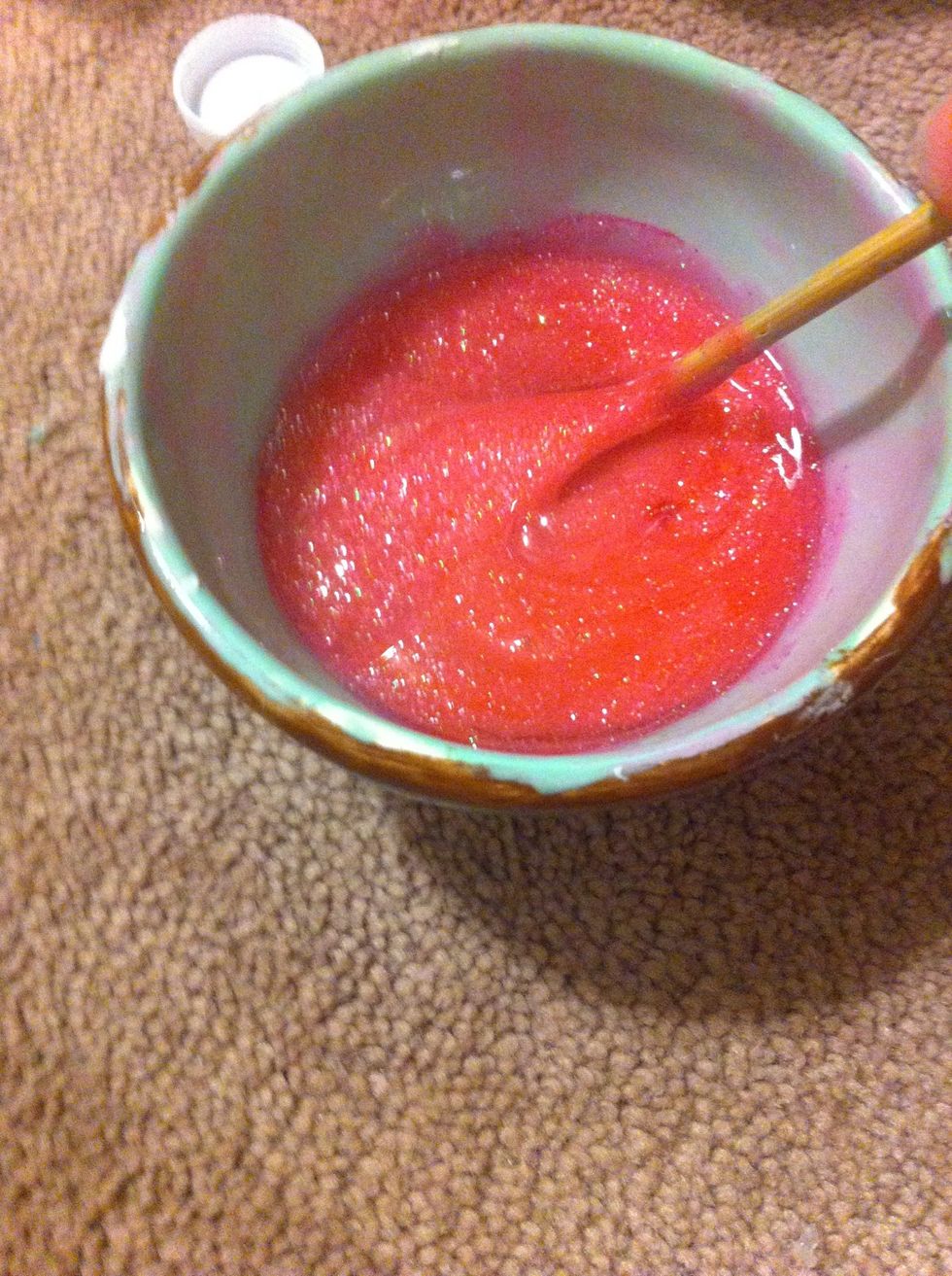 Activate.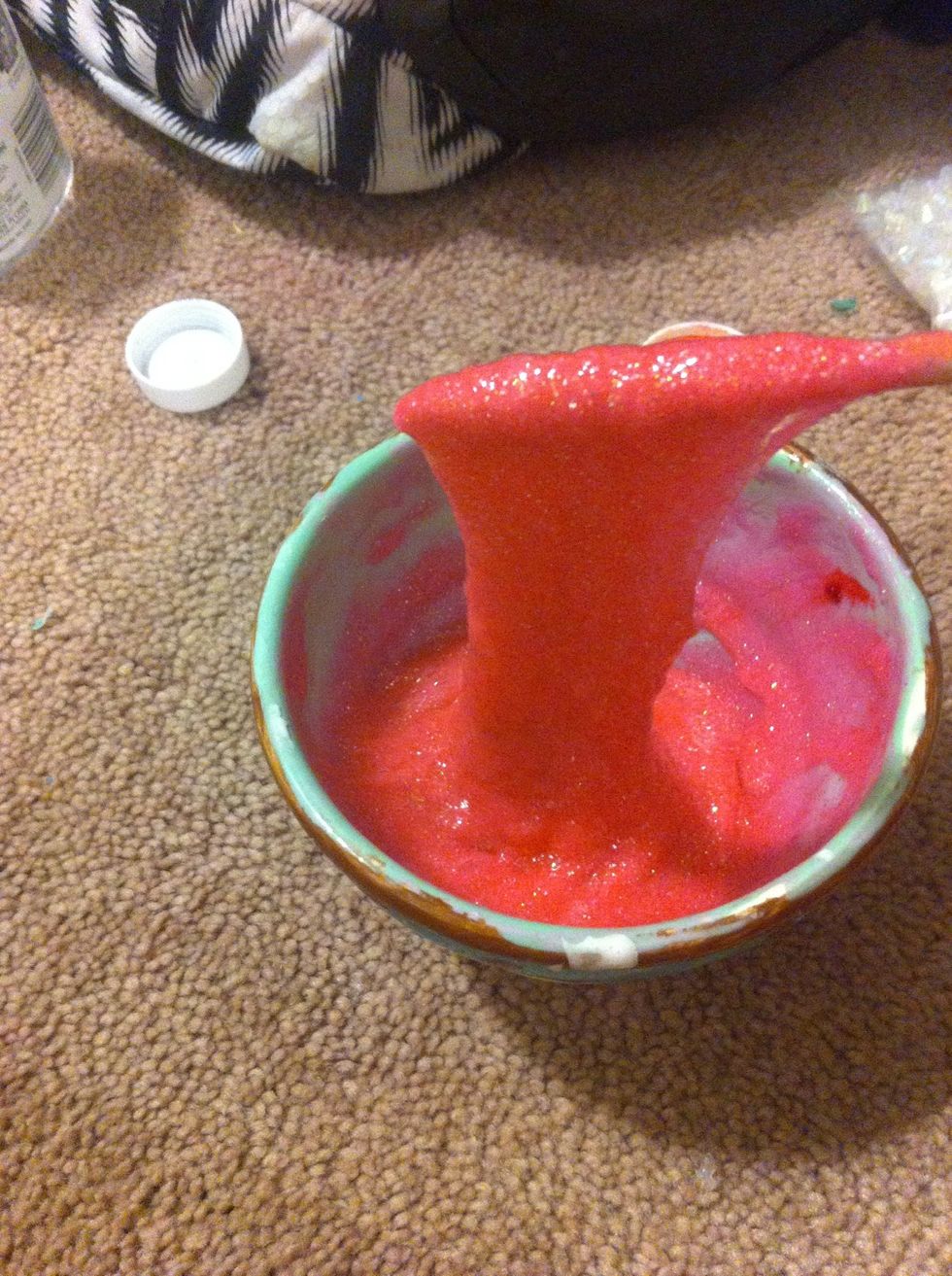 Let it be a bit sticky.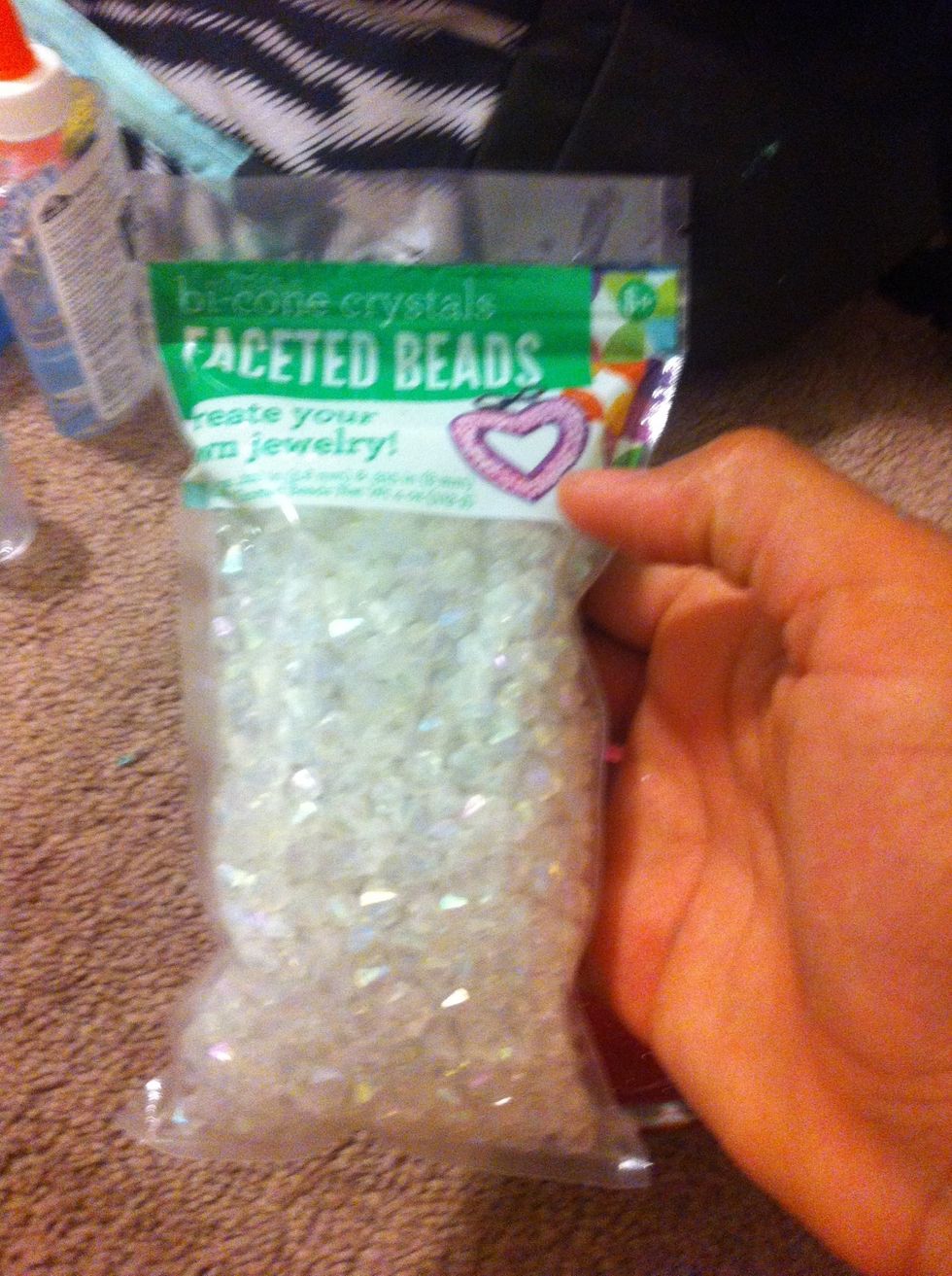 These are crunchy beads I'm adding.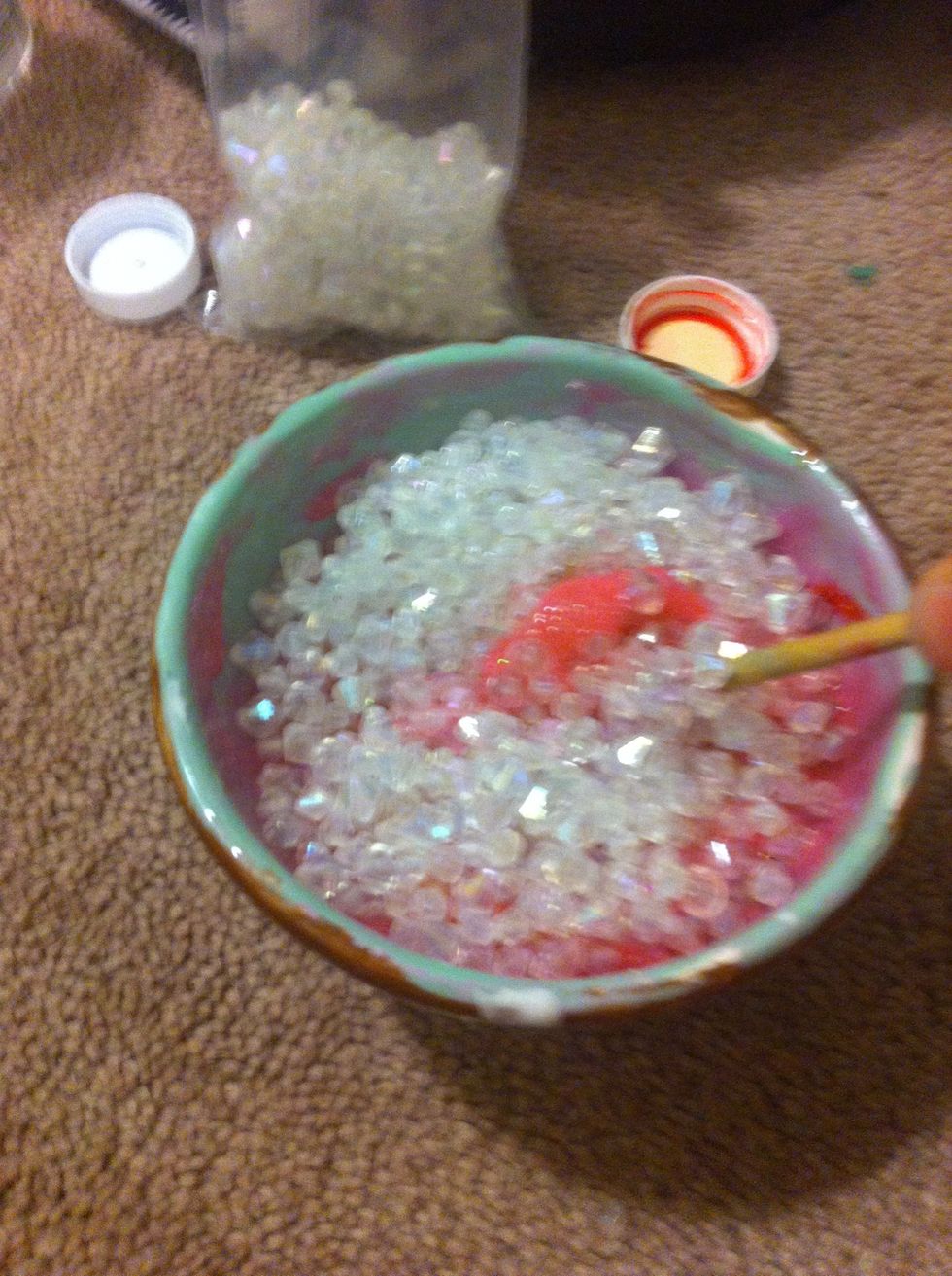 Fold in your beads.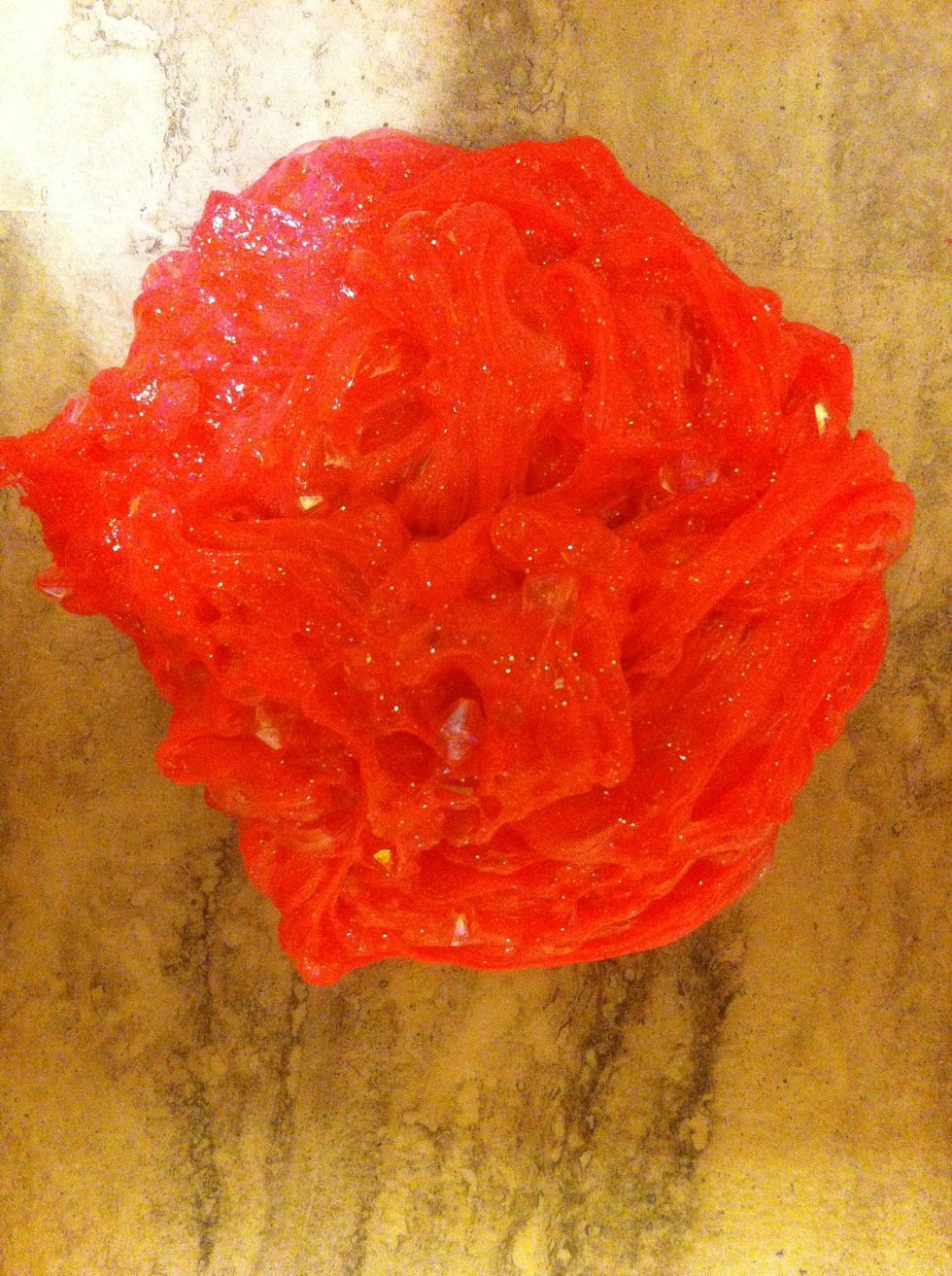 Activate.
Glow in the dark glue
Activator
Glitter
Ceunchy beads