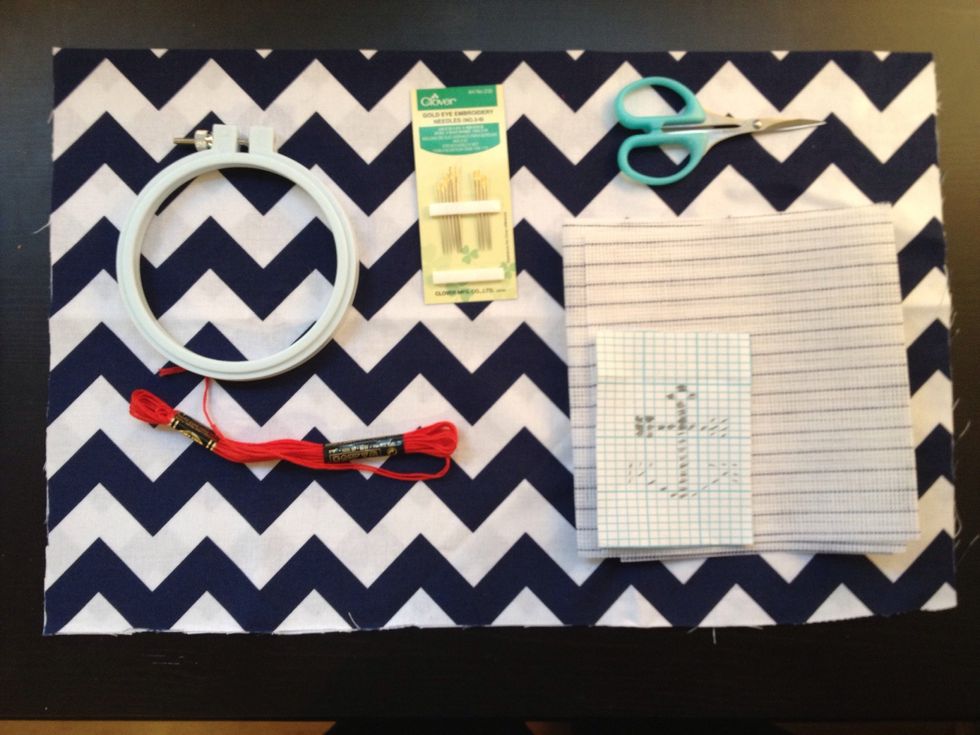 Gather supplies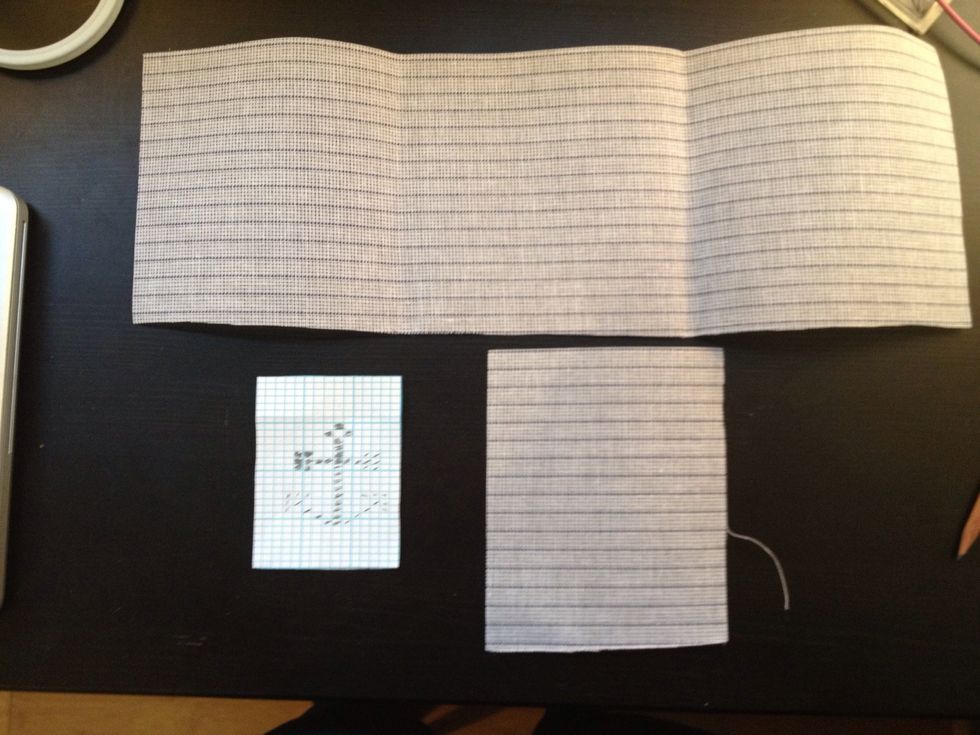 Cut a piece of the waist canvas. Slightly larger than your pattern.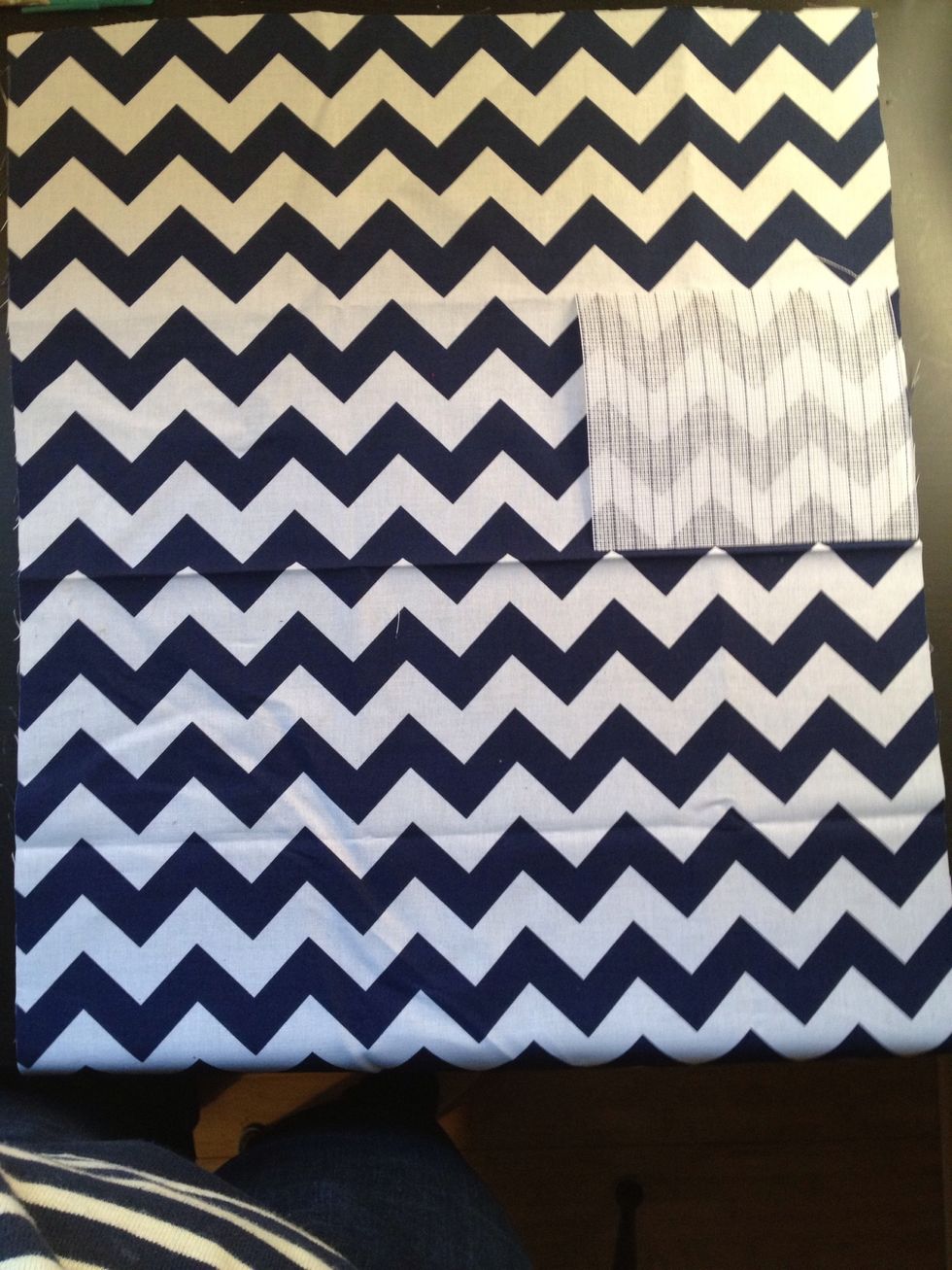 Place your waist canvas where you want your design to be.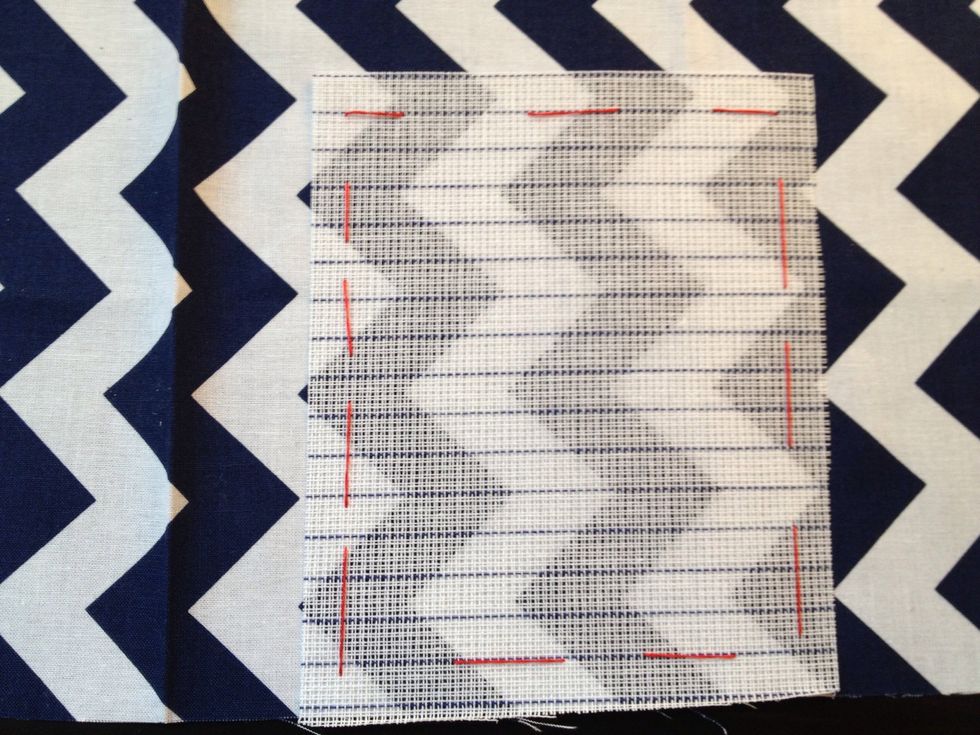 Use a running stitch to baste on the waist canvas.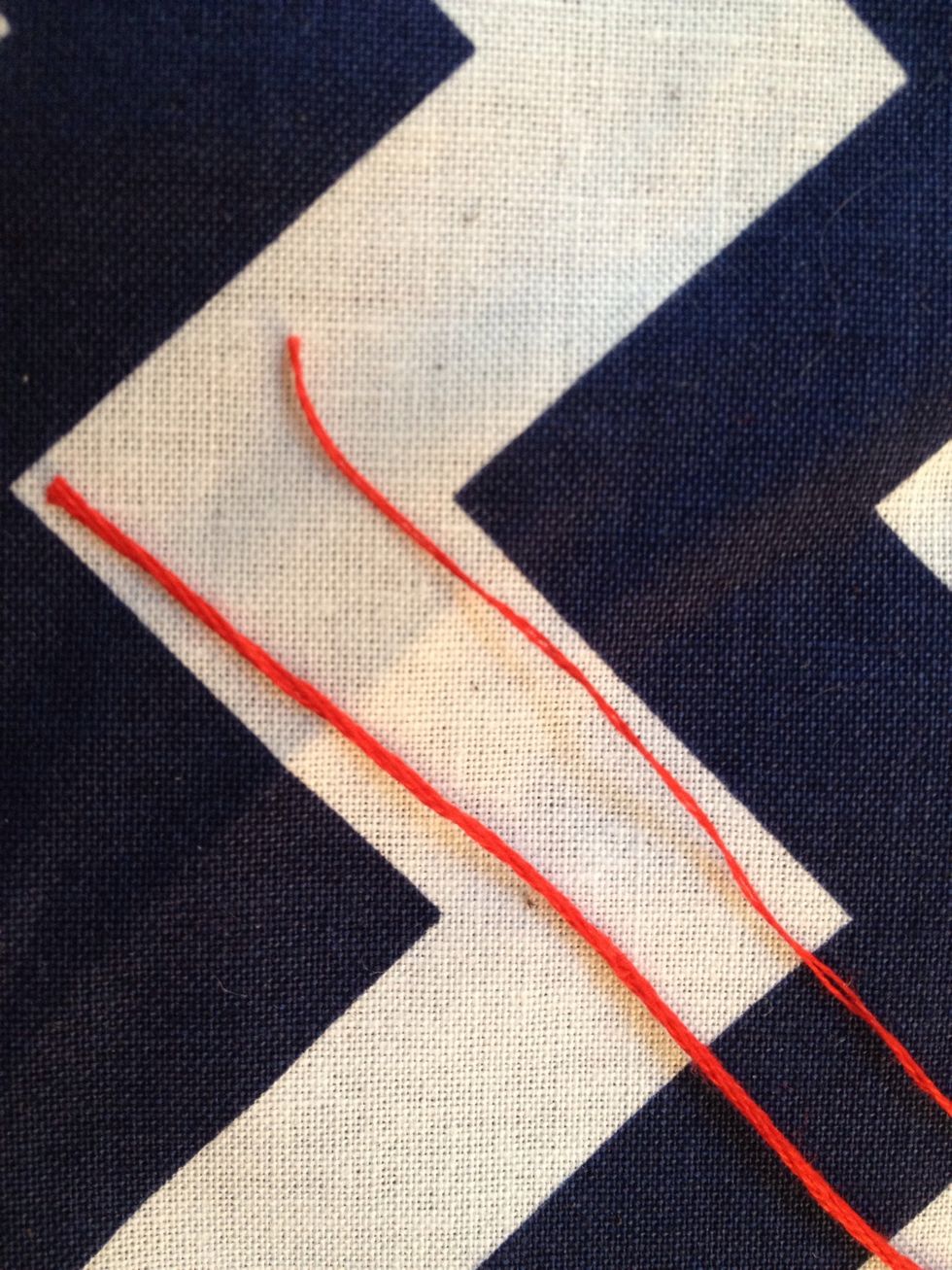 Split your embroidery floss from 6 strands to 2.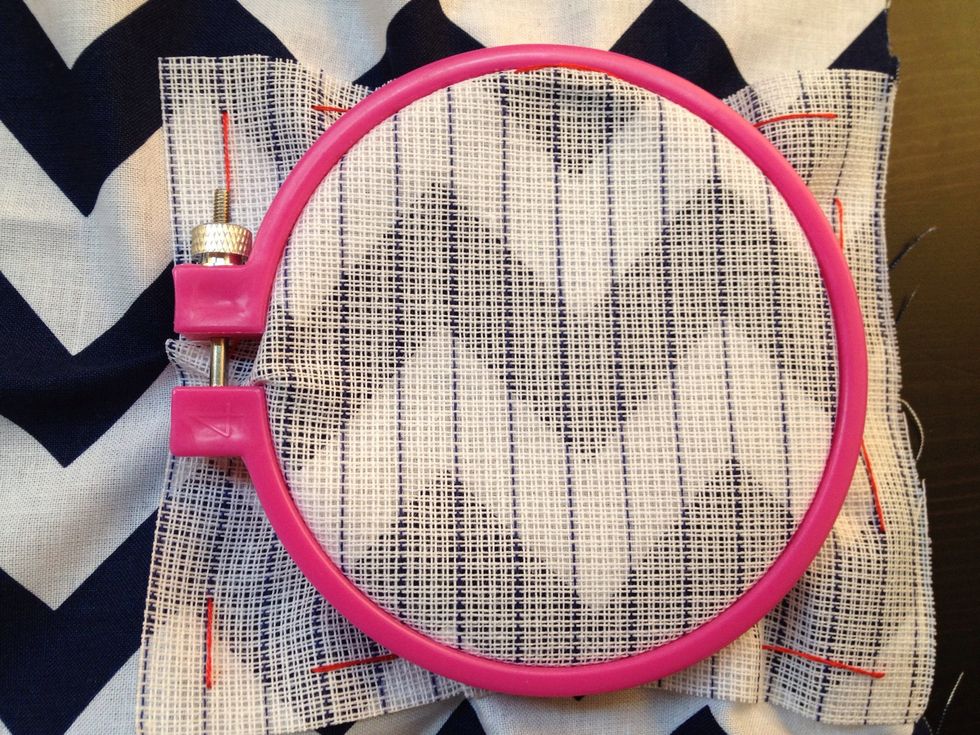 Center the waist canvas and fabric in your hoop.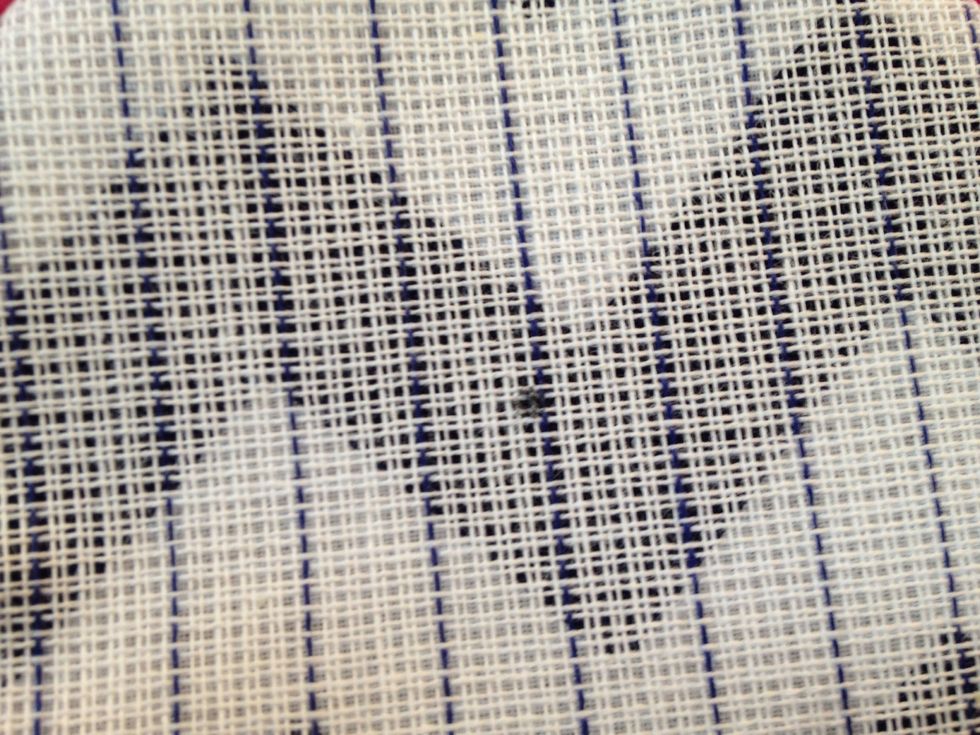 Measure, and mark the center of your canvas.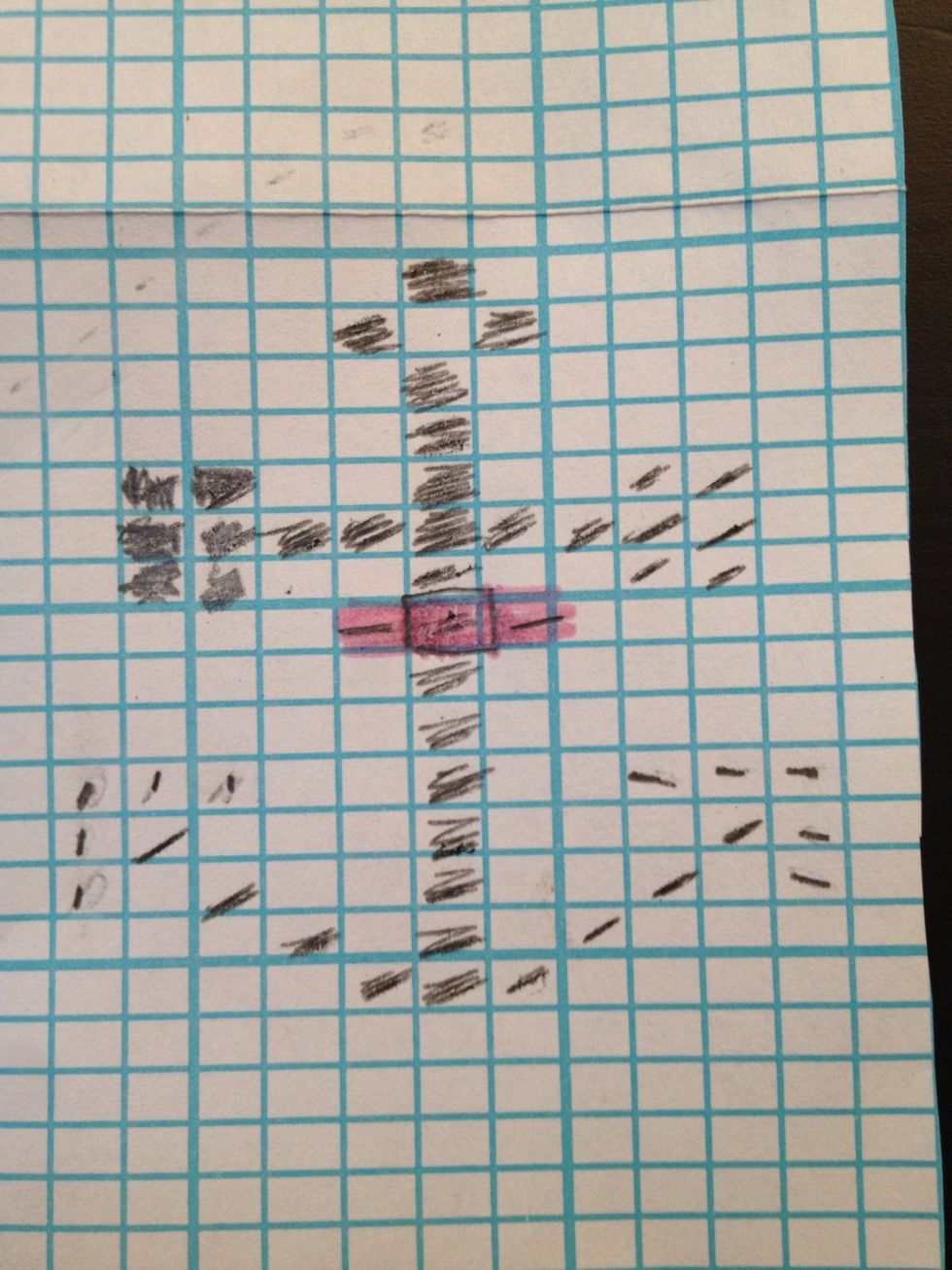 Mark the center of your pattern.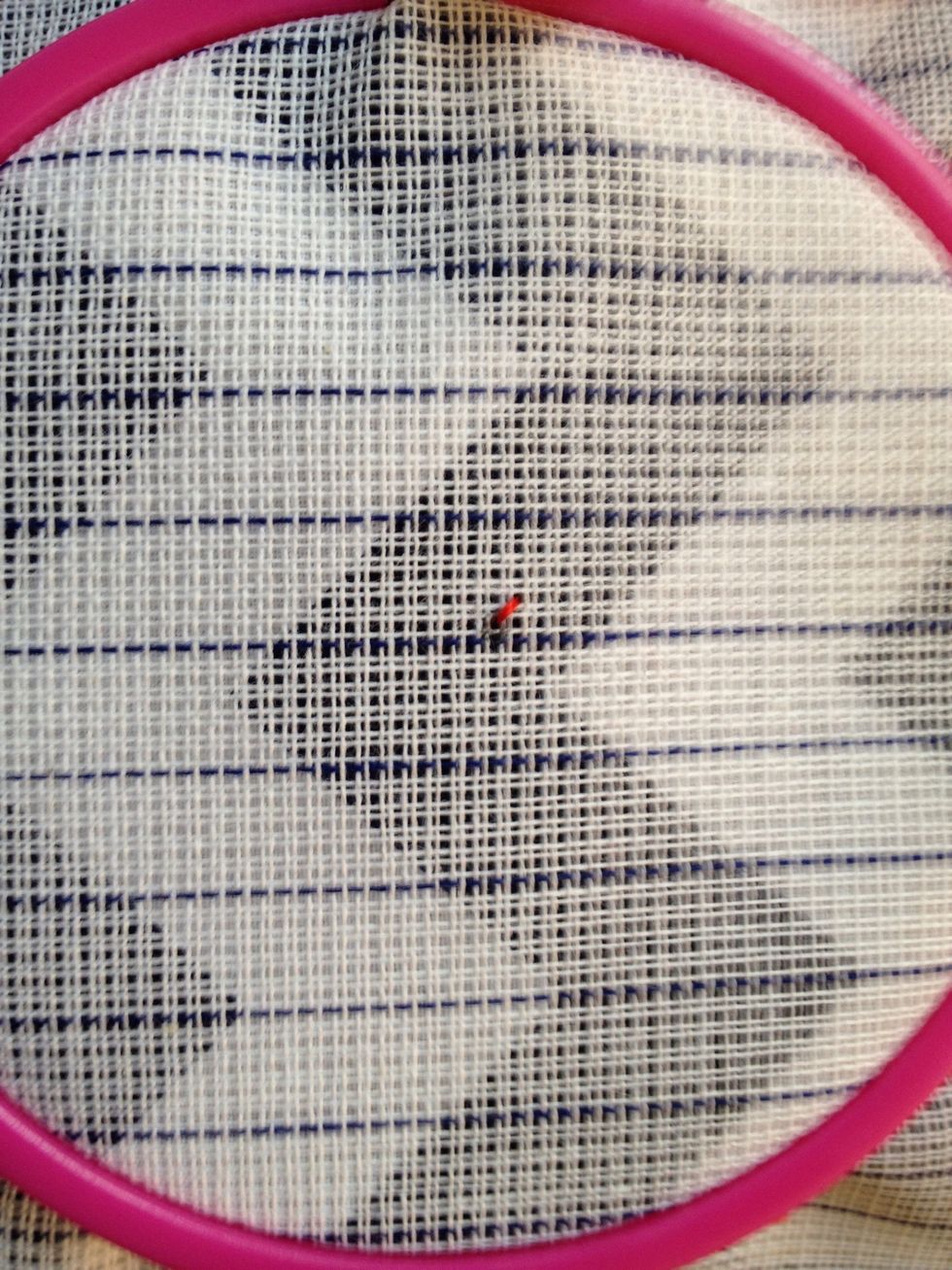 Make a diagonal stitch from bottom left to upper right.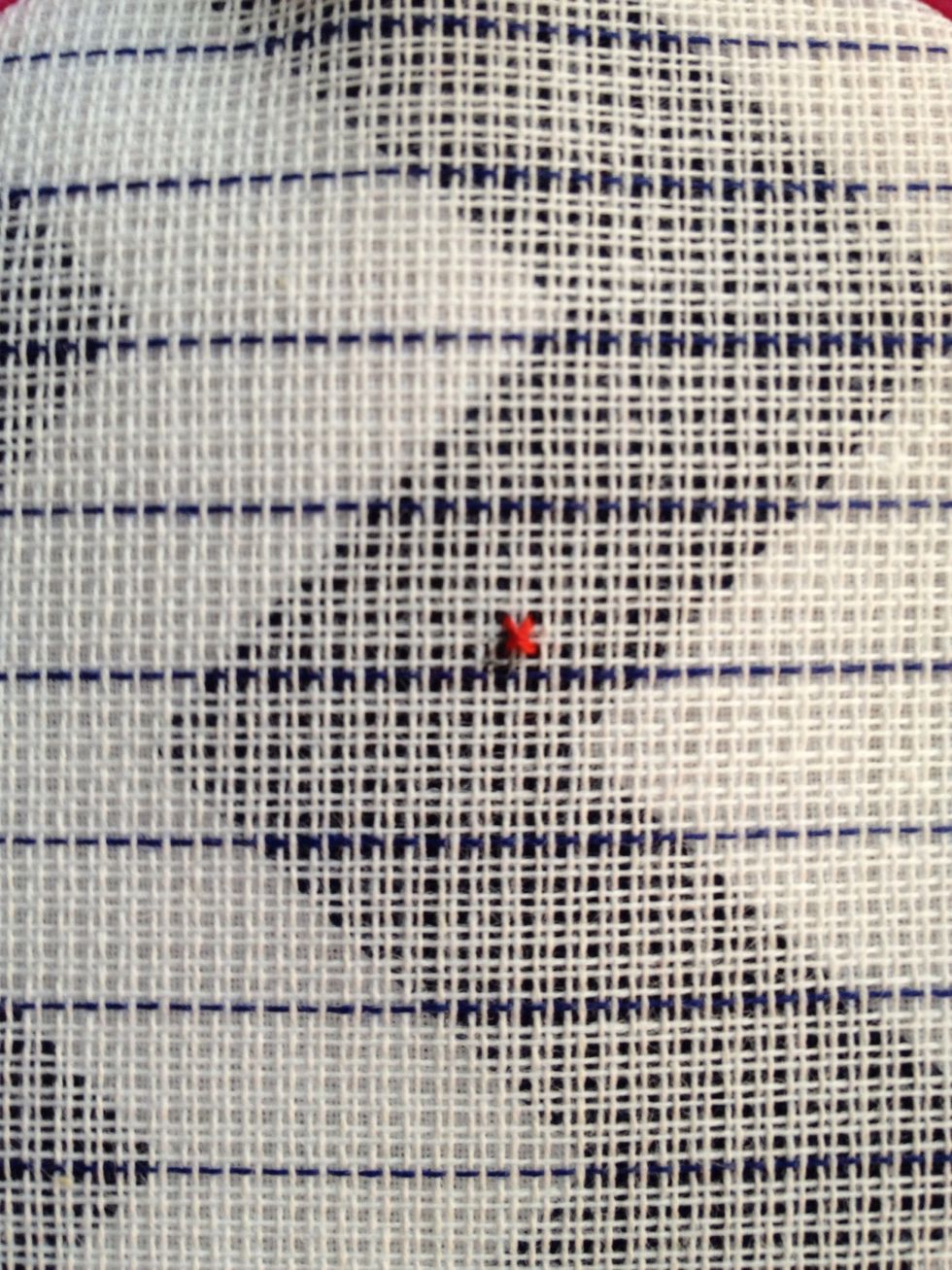 Then make a stitch from upper left to bottom right
Continue these two stitches...
Until your pattern is complete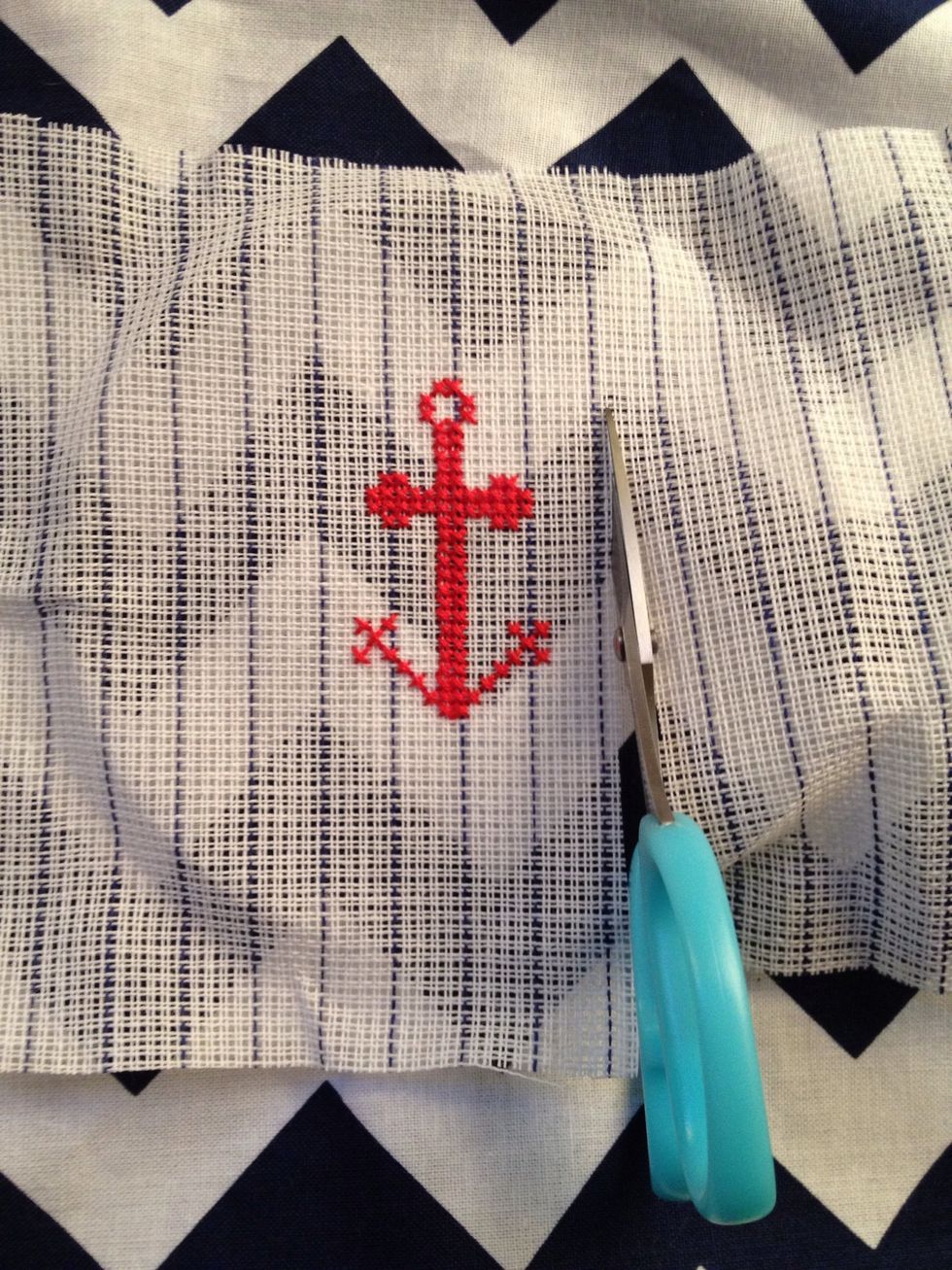 Next remove basting stitches and trim waist canvas closer to the design's edge.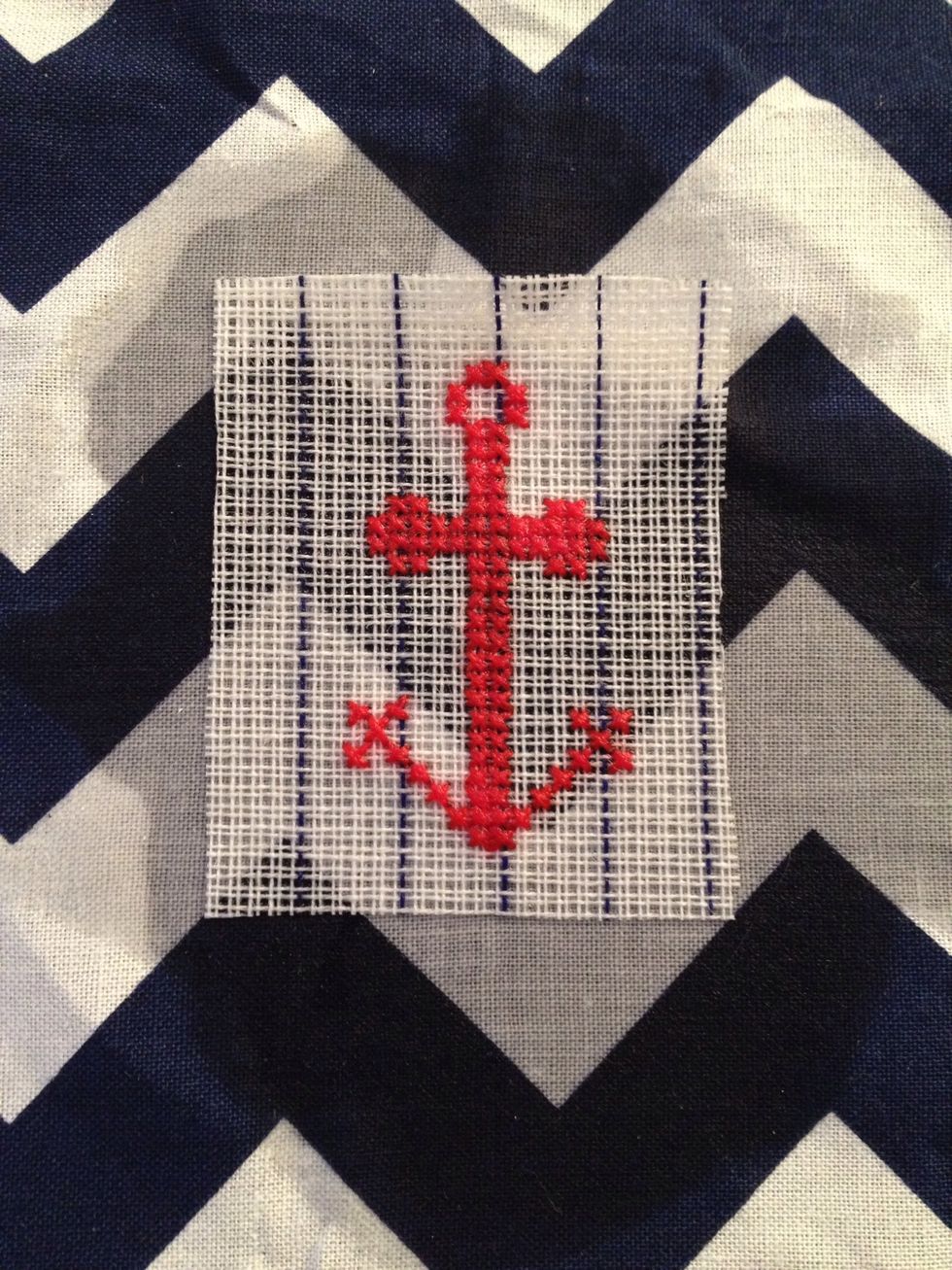 Wet the waist canvas until softened.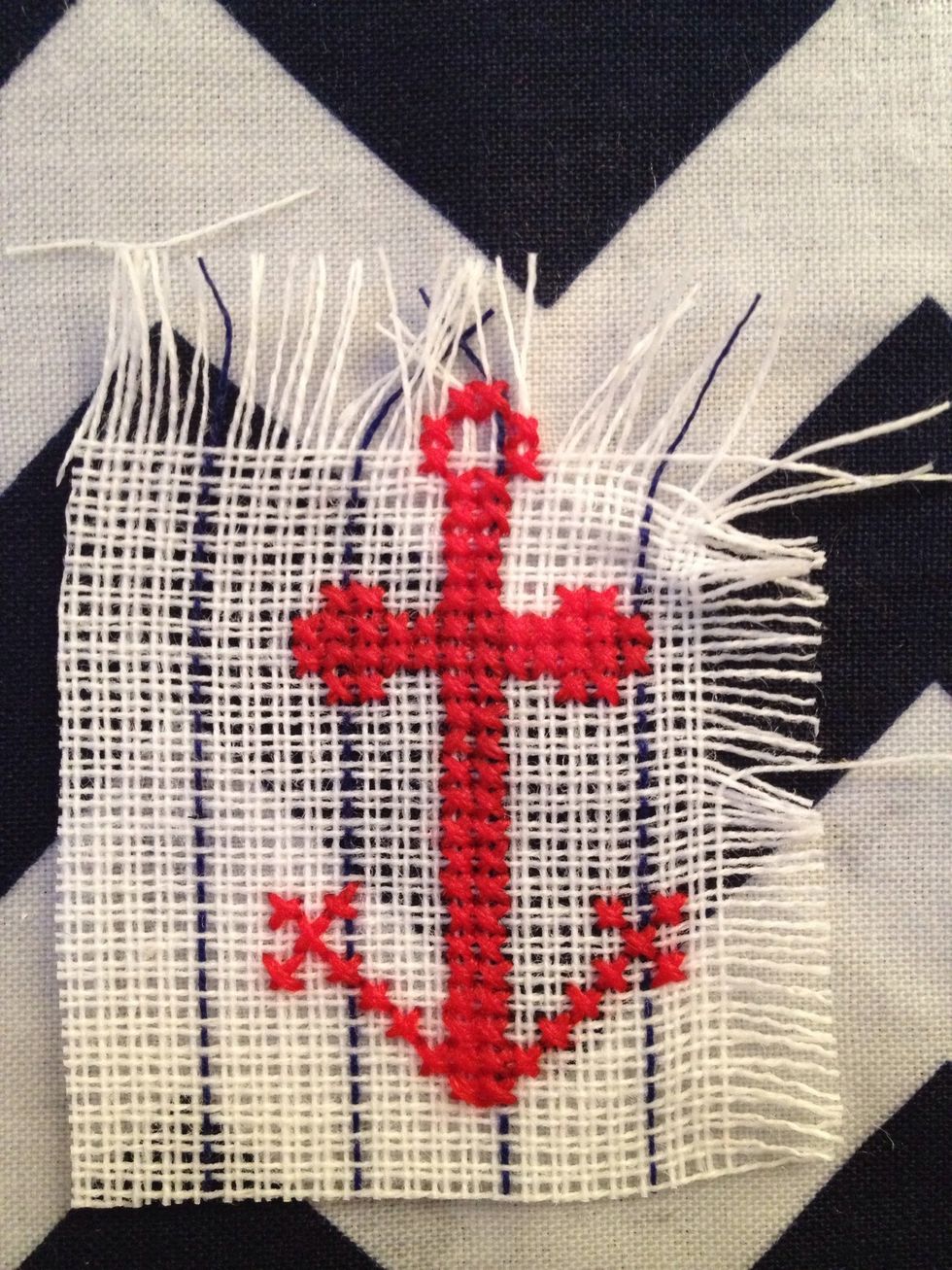 Remove each thread of the waist canvas. Be sure to pull out and not up.
Discard piles of waist canvas
Wait for fabric to dry and enjoy! Wanna see what will be come of this cute little piece be sure to check out my blog!
Embroidery Needle
Embroidery floss
Anchor pattern
Scissors
Waist Canvas
Fabric/or fabric item to embroider on
Water