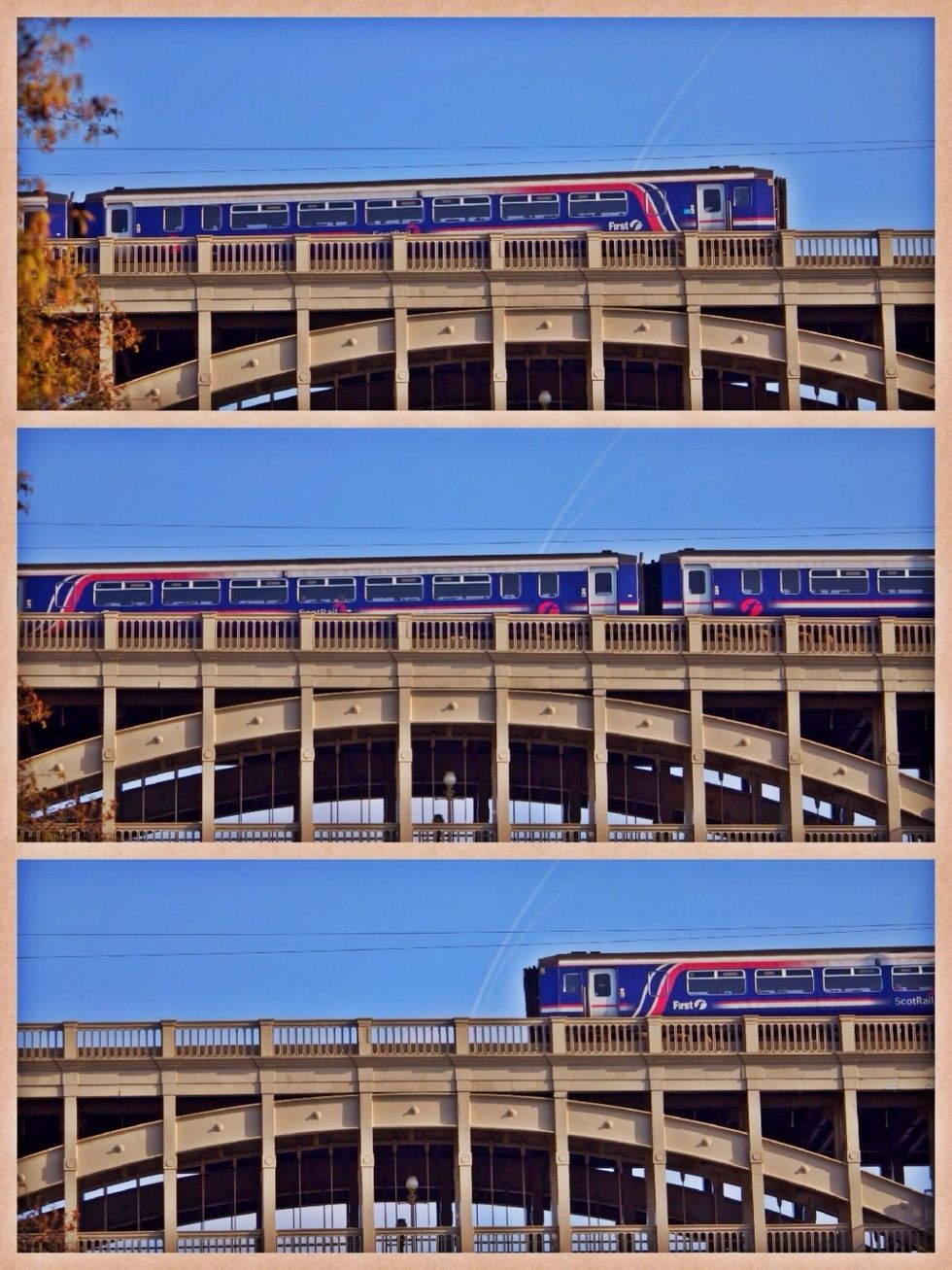 The High Level Bridge was the final link in the rail network, connecting London and Edinburgh. Virtually unchanged since 1850, it is still possible to cross by train.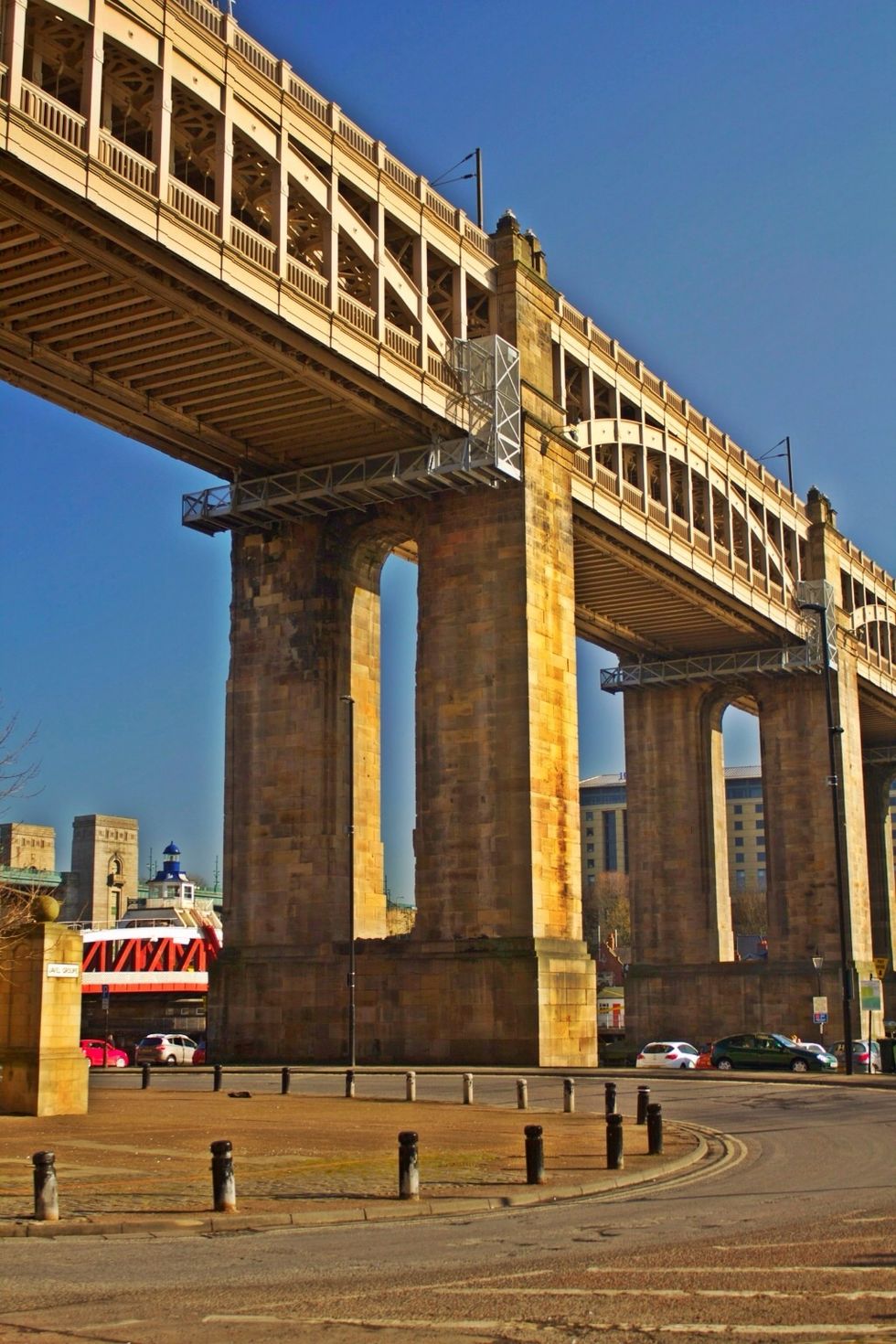 The High Level Bridge was the first bridge in the world designed with an upper level for rail and a lower level for road. Buses use the bridge all the time, but.....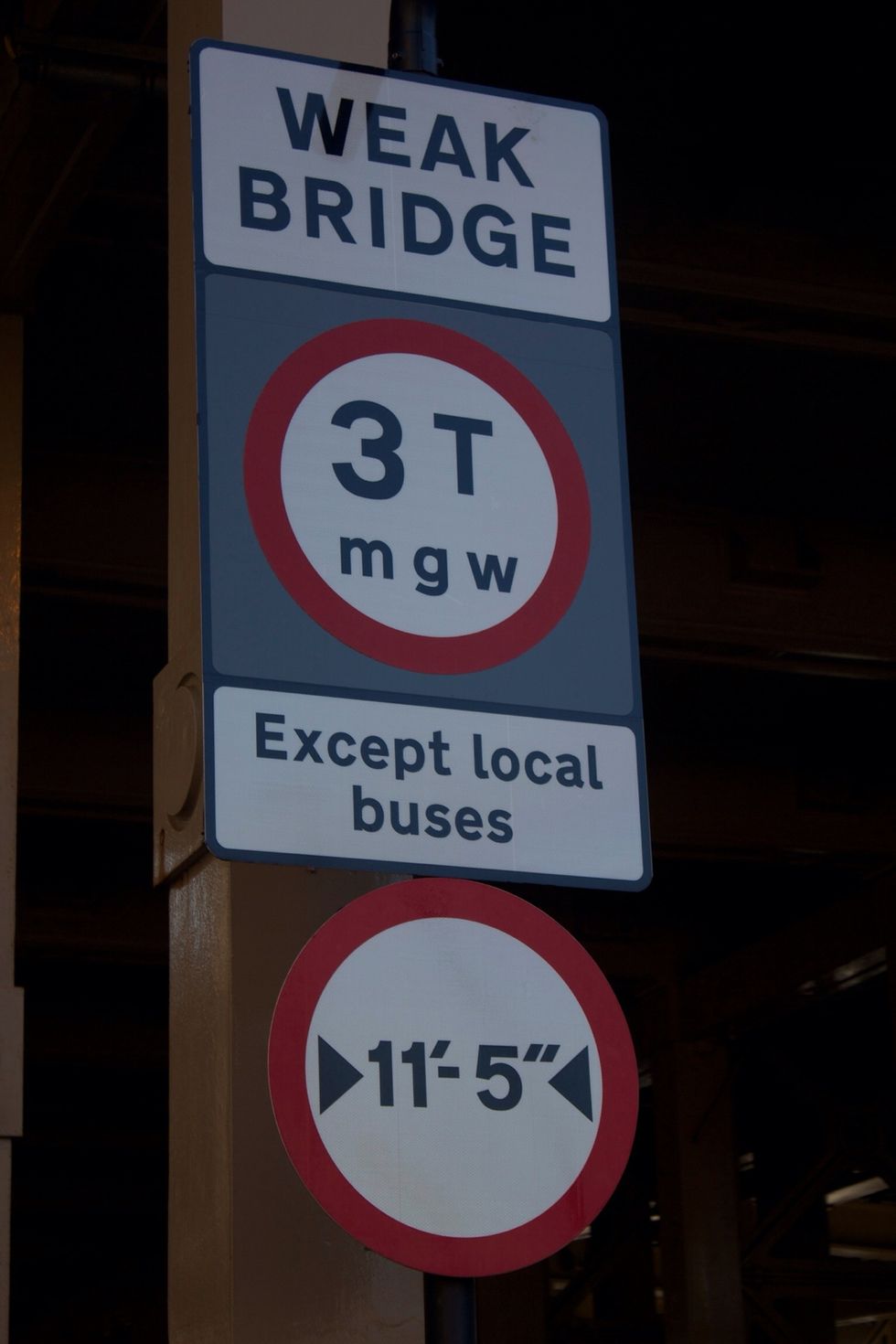 There is a weight limit. Also quirky by laws mean it is illegal to cross pedalling a bicycle, but legal to cross pushing a bicycle! Don't try it!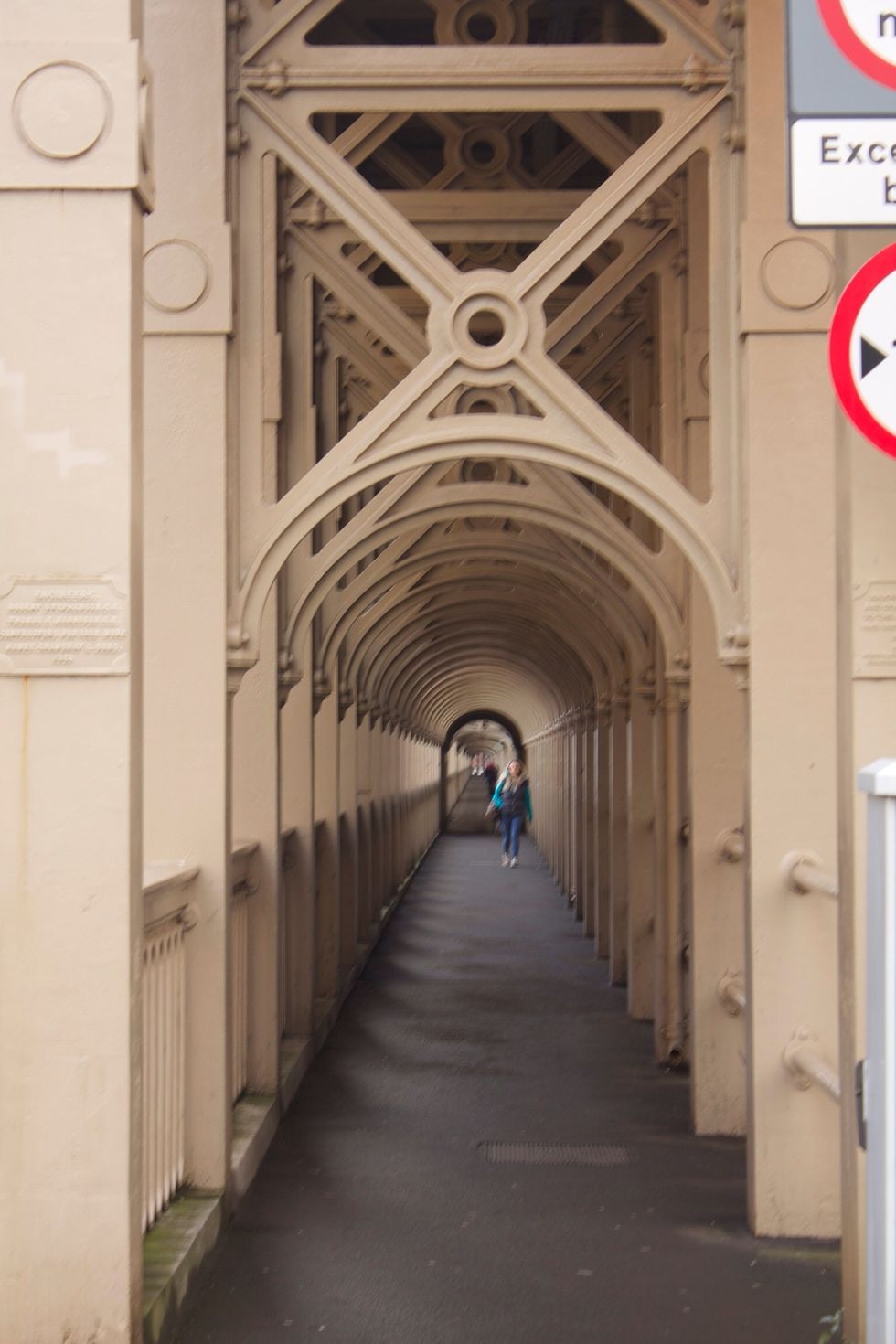 The best way to cross is on foot, take the passageway on your left...following in the footsteps of Michael Caine, Get Carter (1971)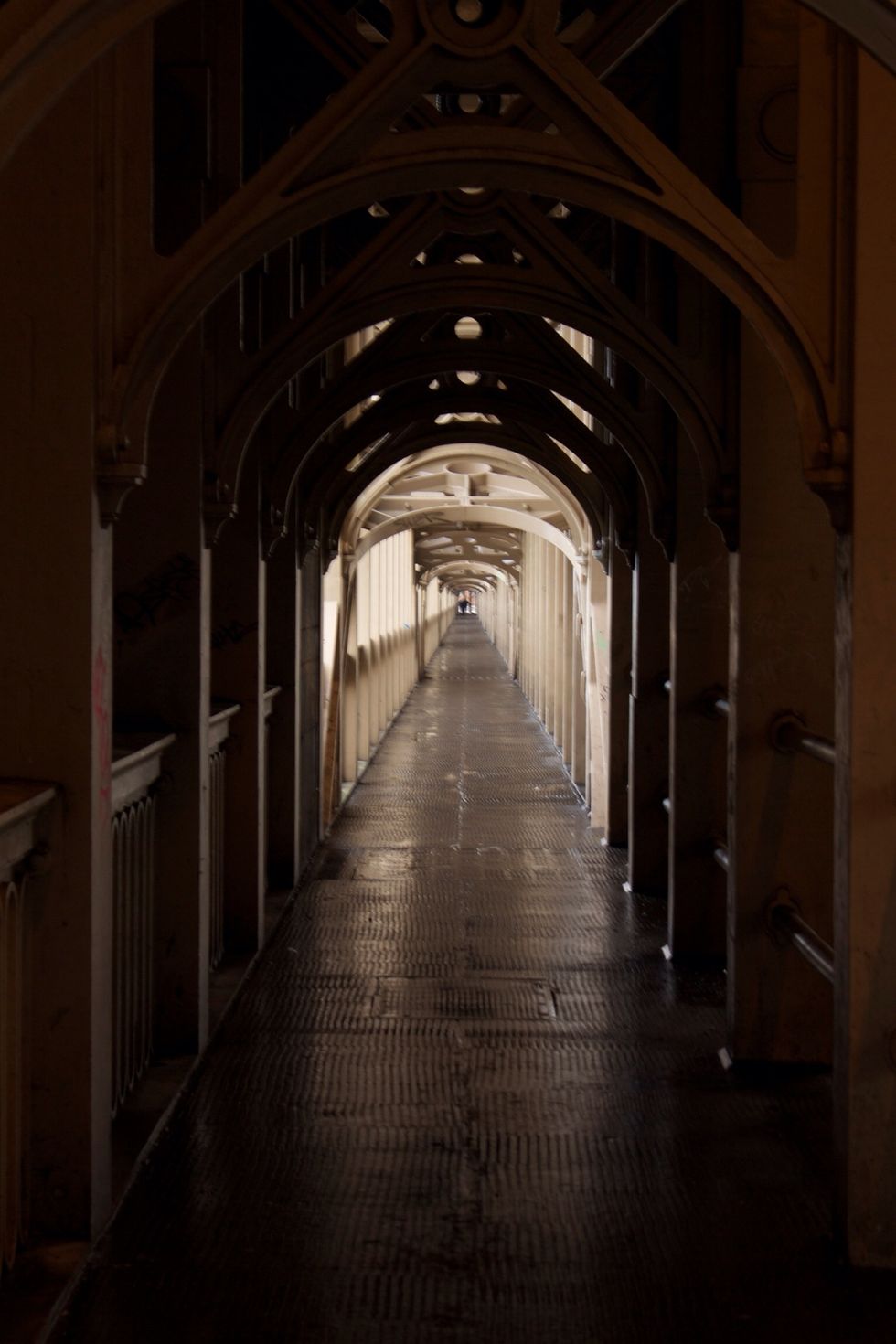 Don't be surprised if it gets dark in places. When halfway across stop and look at the view.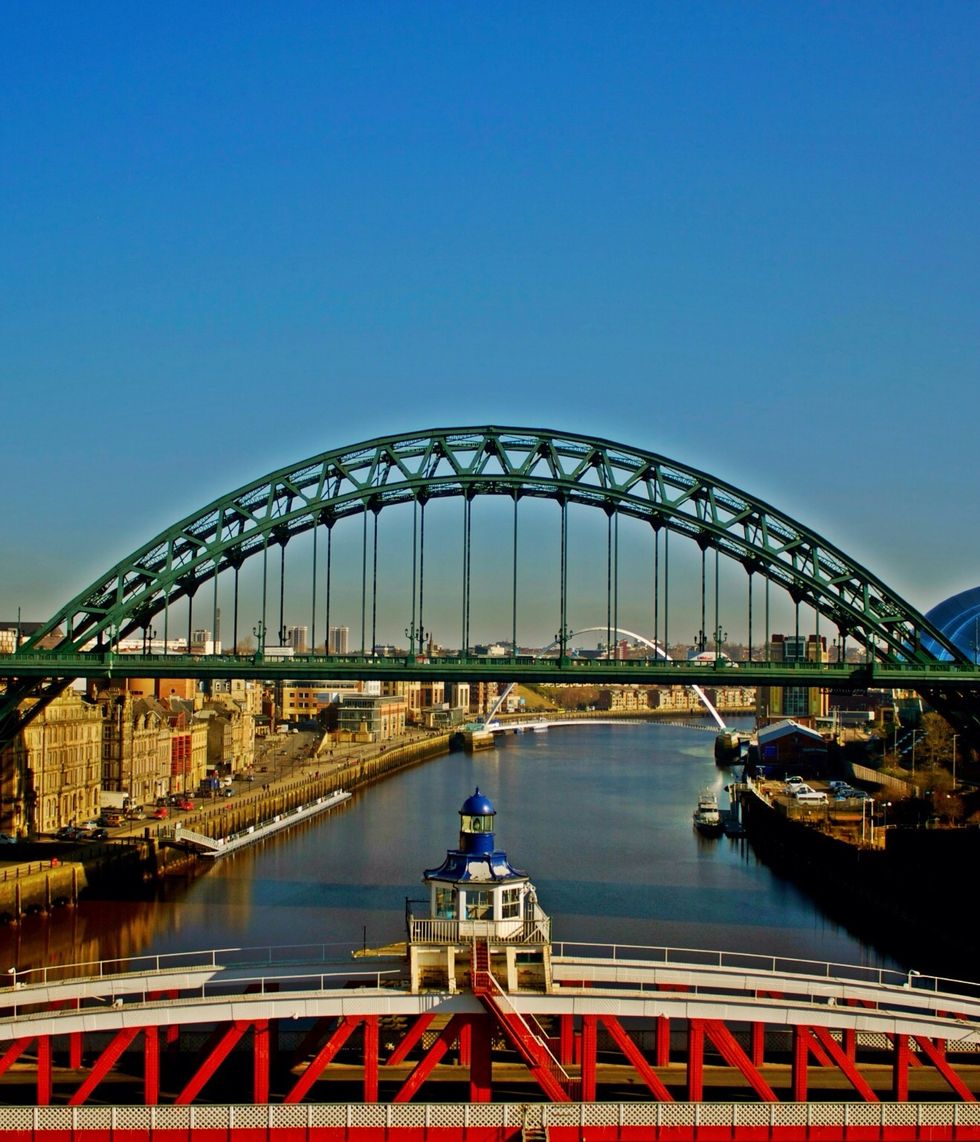 Admire the view from the middle of the Bridge. Nearby the Tyne Bridge and in the distance the Millennium Bridge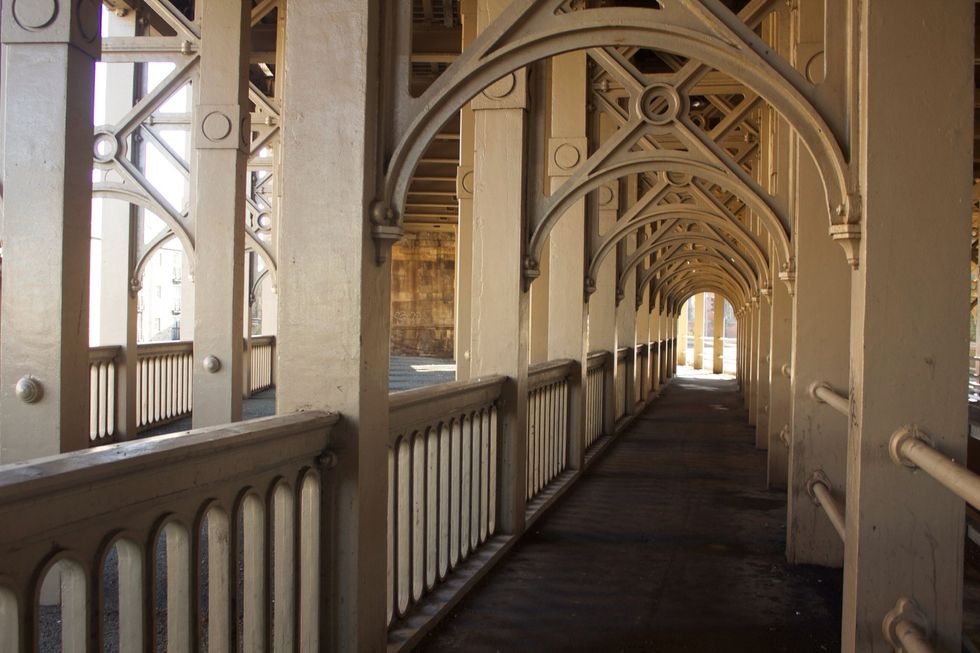 Coming to the end of the bridge, keep left, no need to cross any roads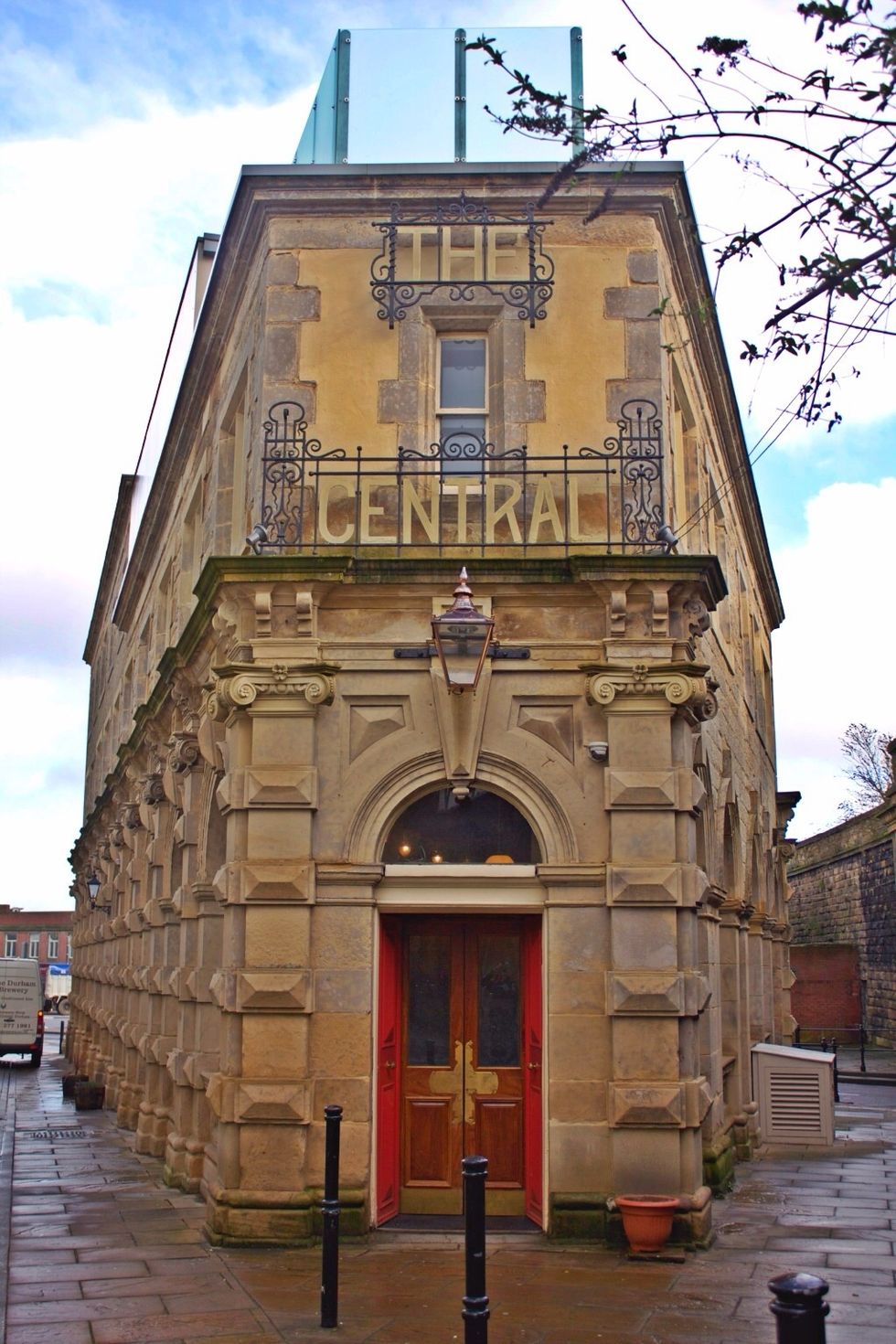 Once across the bridge, walk around the narrow Central pub. Beautifully restored at a cost of 1.5 million pounds.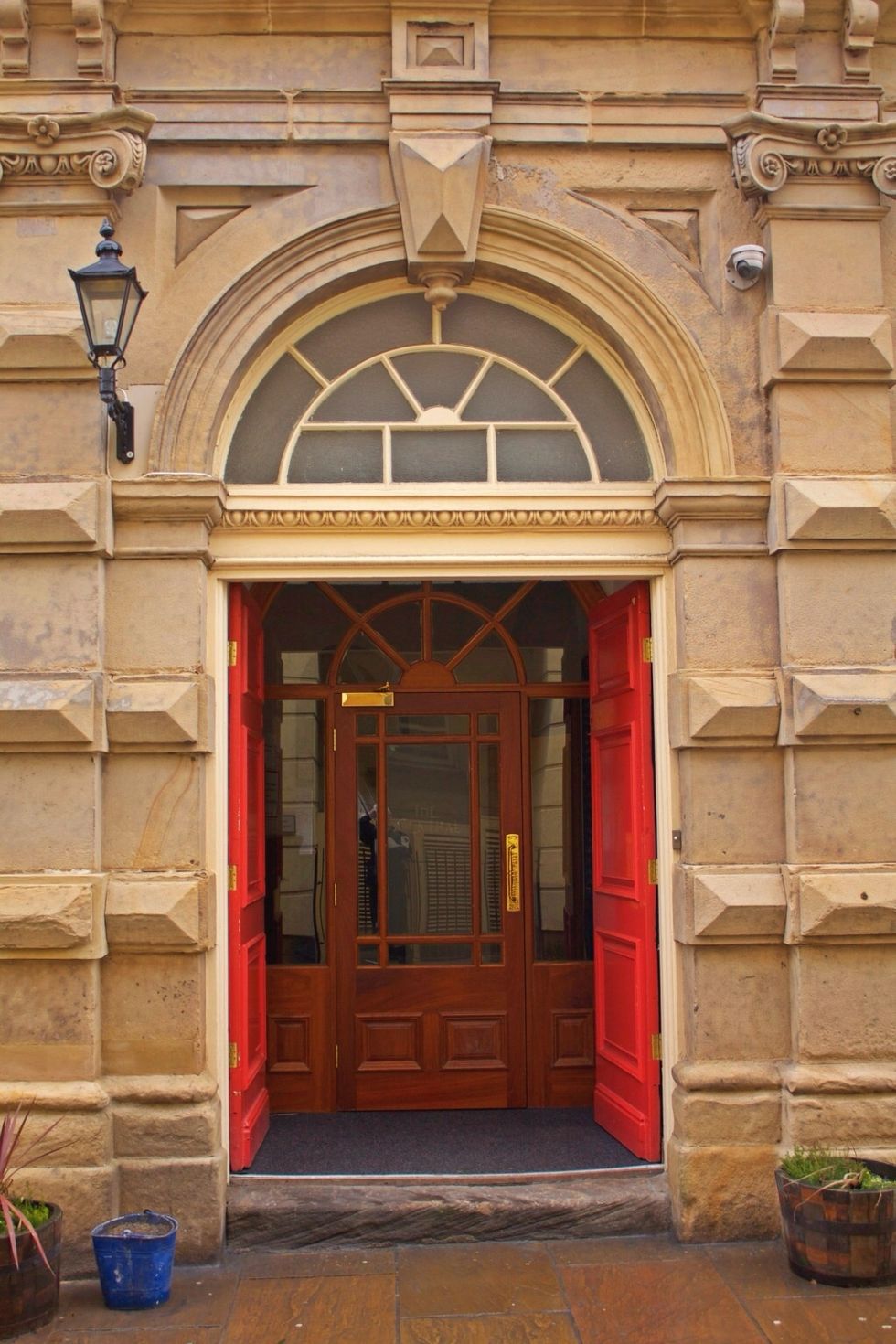 Easy to overlook, the pub is beautiful inside.. Carry on past the pub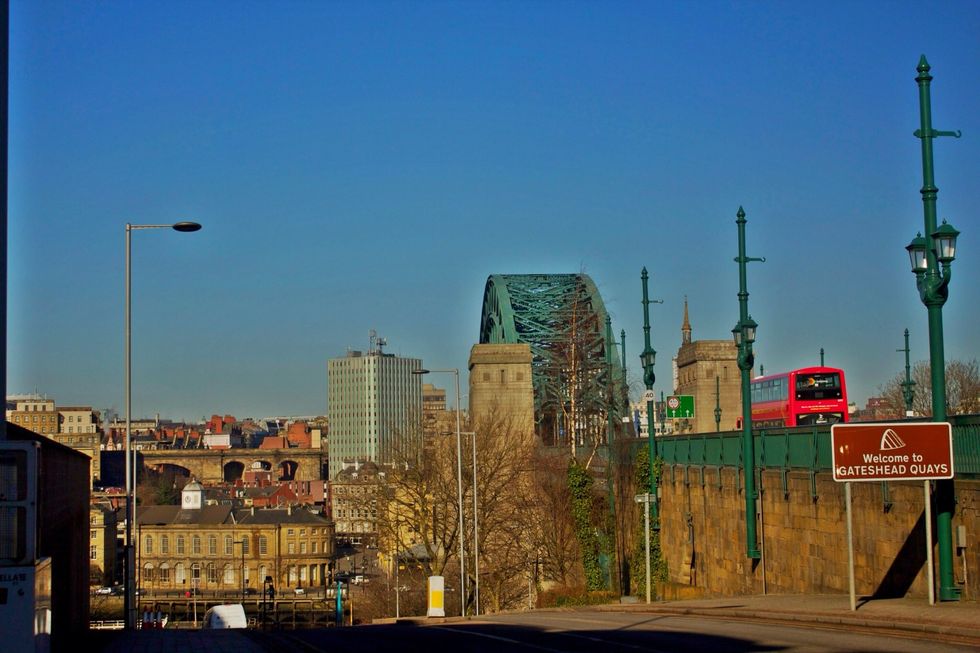 Take the path to your left just between the Hilton Hotel and the Tyne Bridge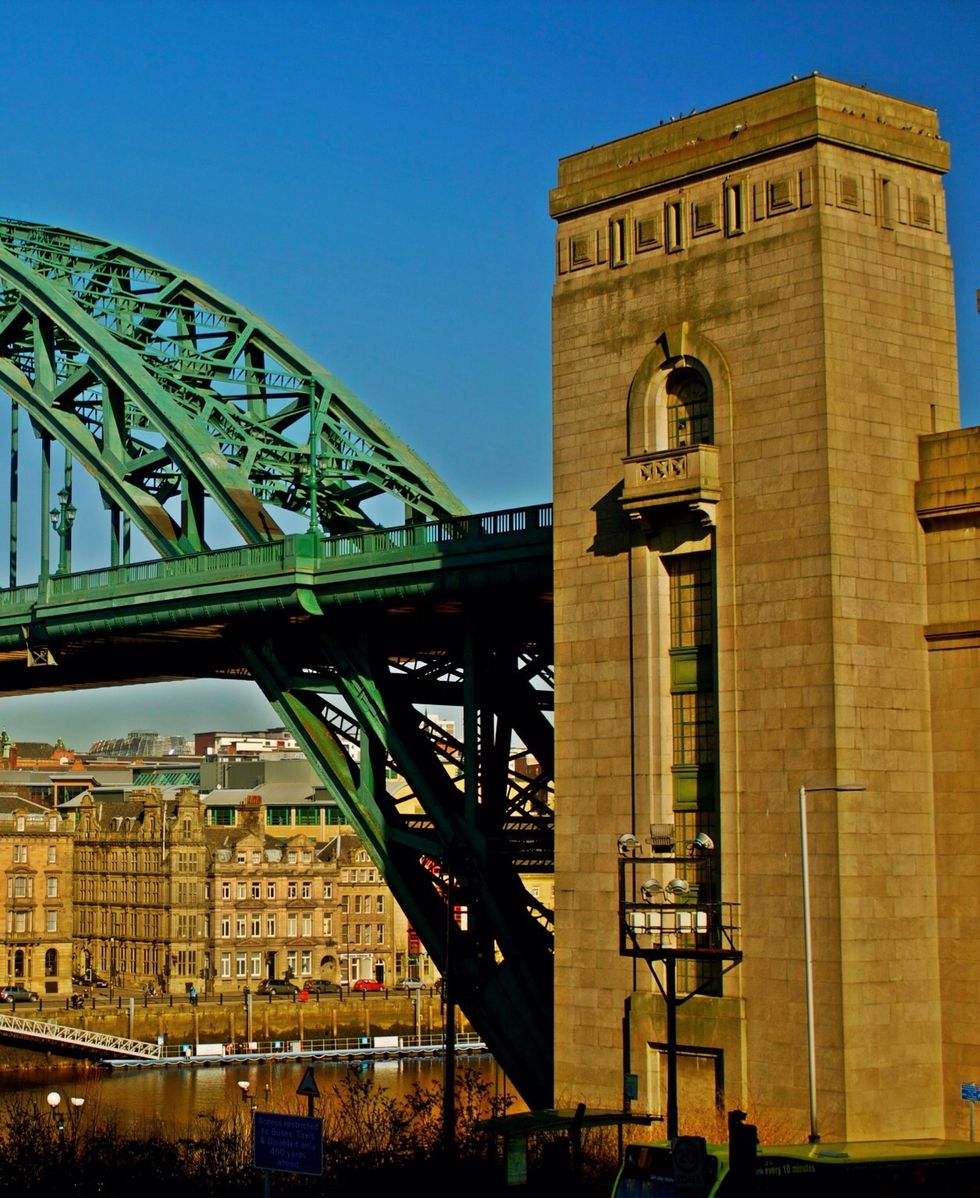 Marvel at the size of the Tyne Bridge. It bears an uncanny resemblance to it's bigger cousin, the Sydney Harbour Bridge.
Follow the tree lined path around the perimeter of the Hilton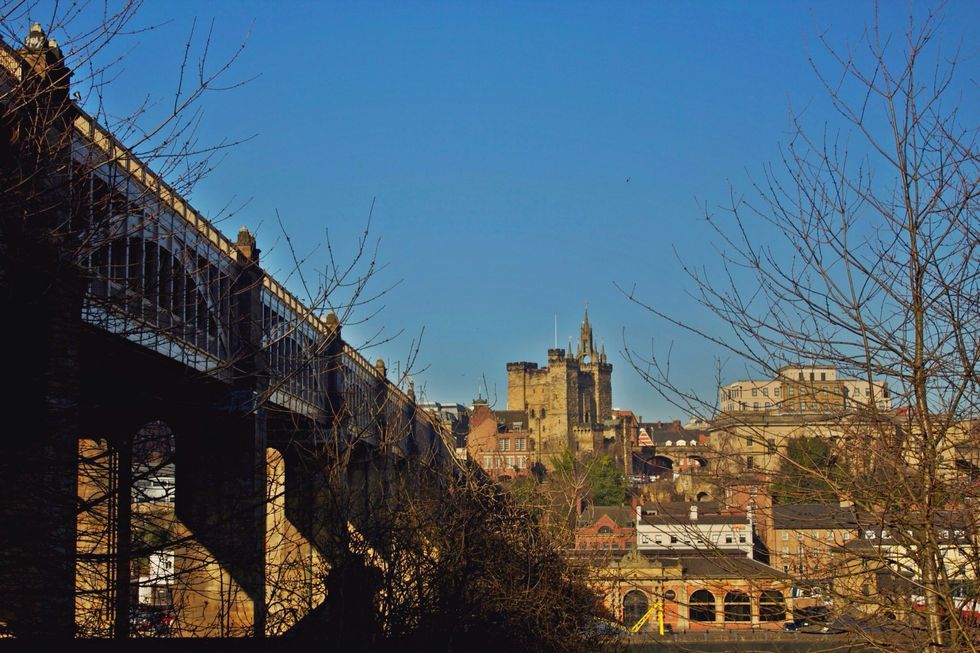 Good views of the 13th Century Castle Keep and the Cathedral Church of St Nicholas
Walk through the tunnel under the High Level Bridge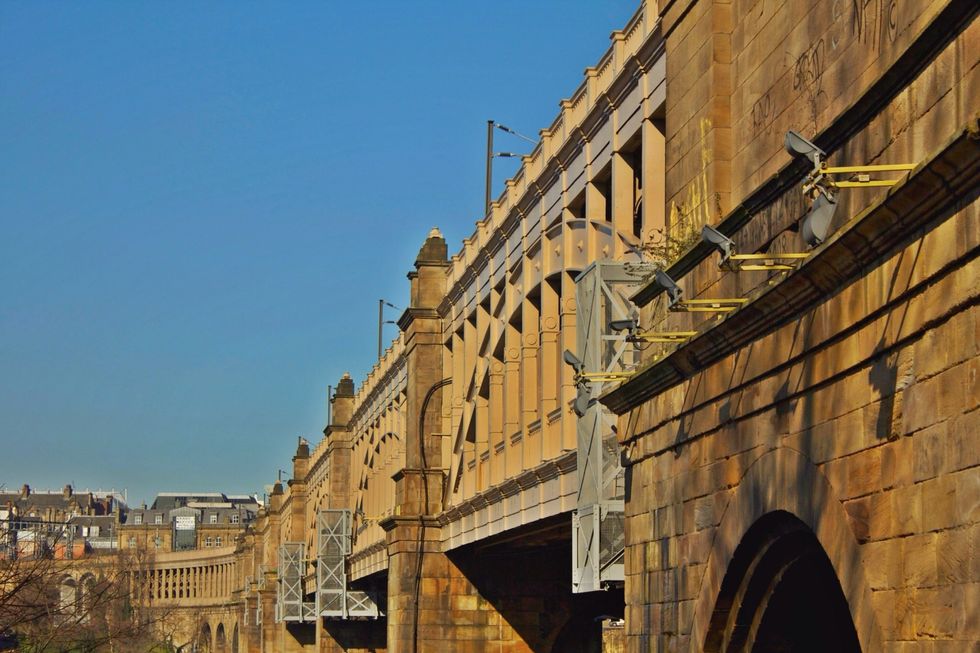 Admire the bridge up close, before retracing your steps back to the Hilton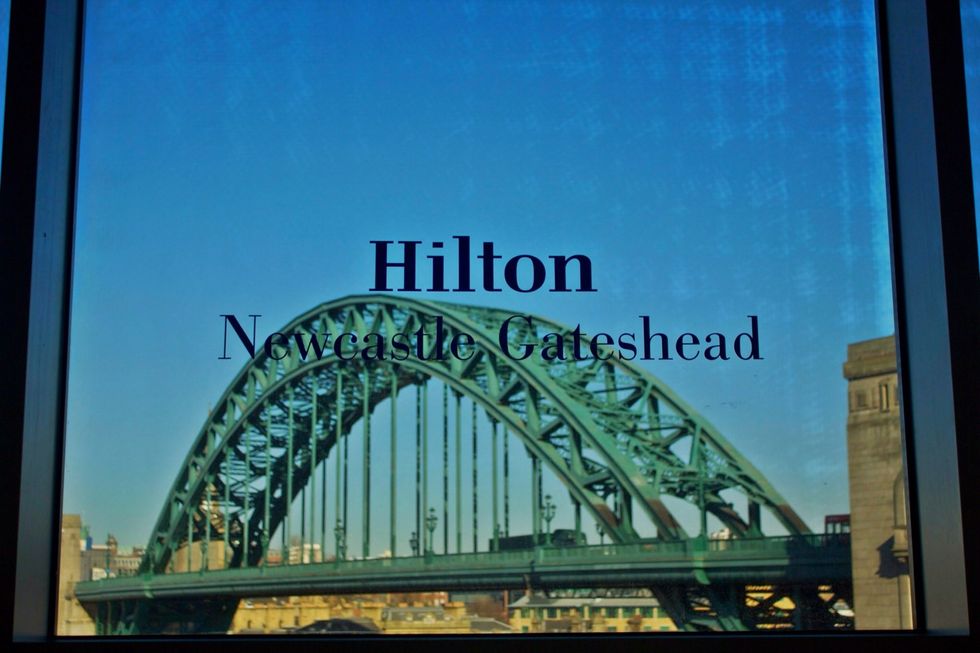 Walk into the Hilton and admire the views from behind glass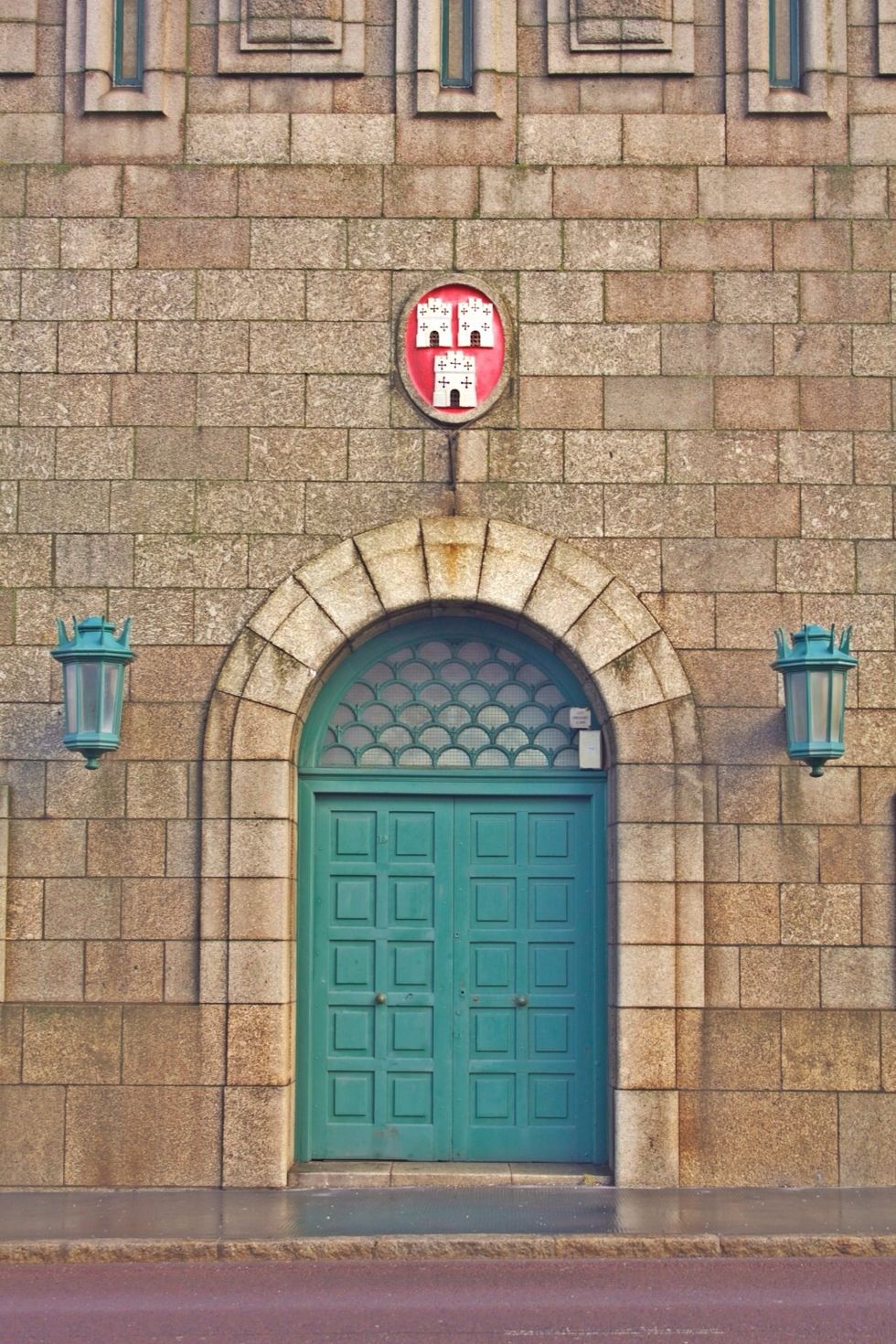 Take the left footpath across the Tyne Bridge. Notice the doors as you cross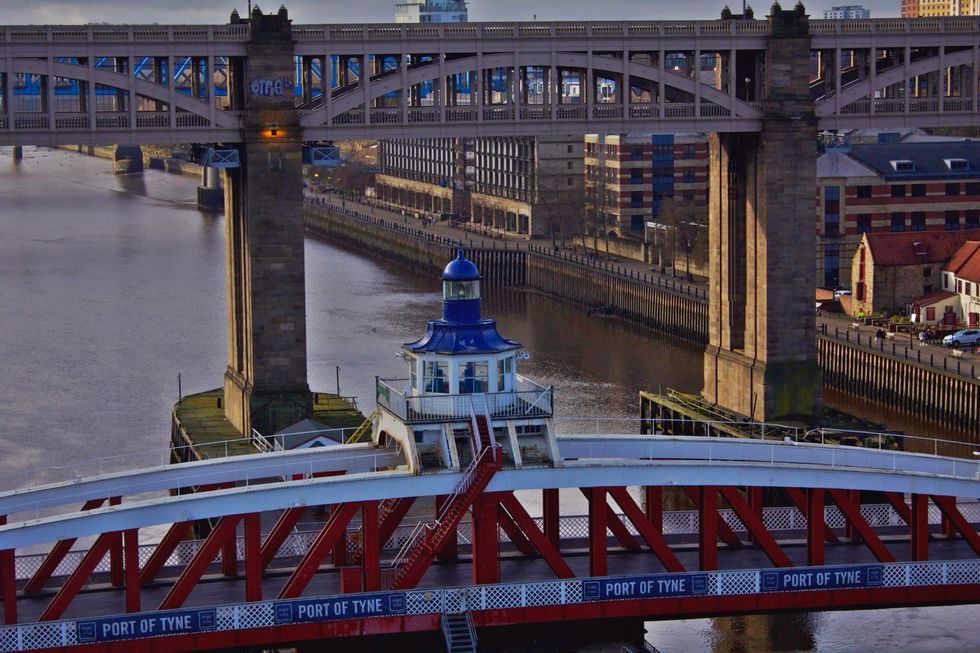 Don't forget the views of the Swing Bridge and High Level Bridge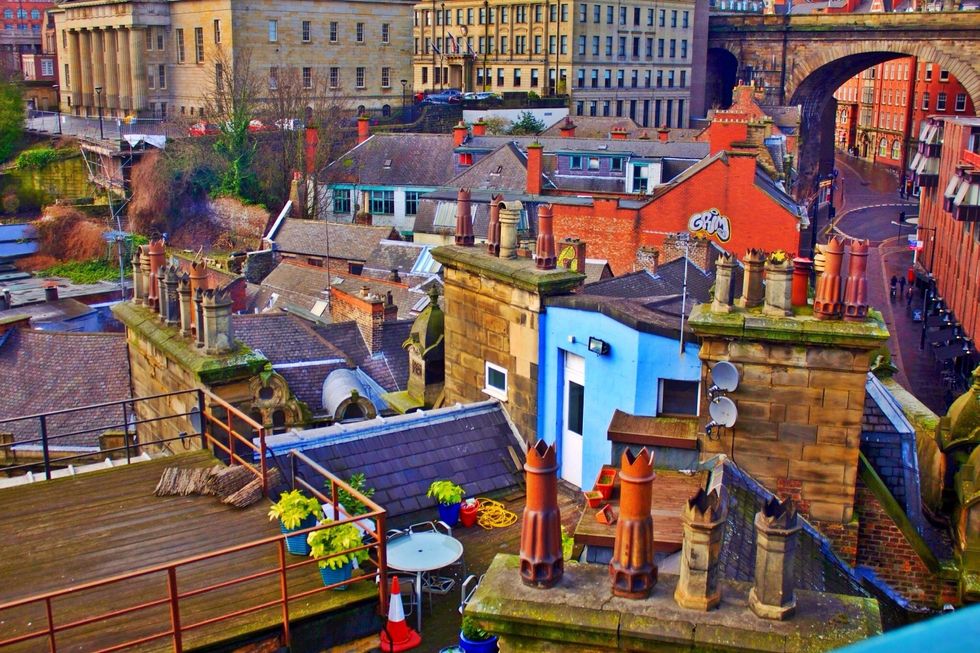 Interesting roof top views, chimneys galore, the Moot Hall in the distance. You are done.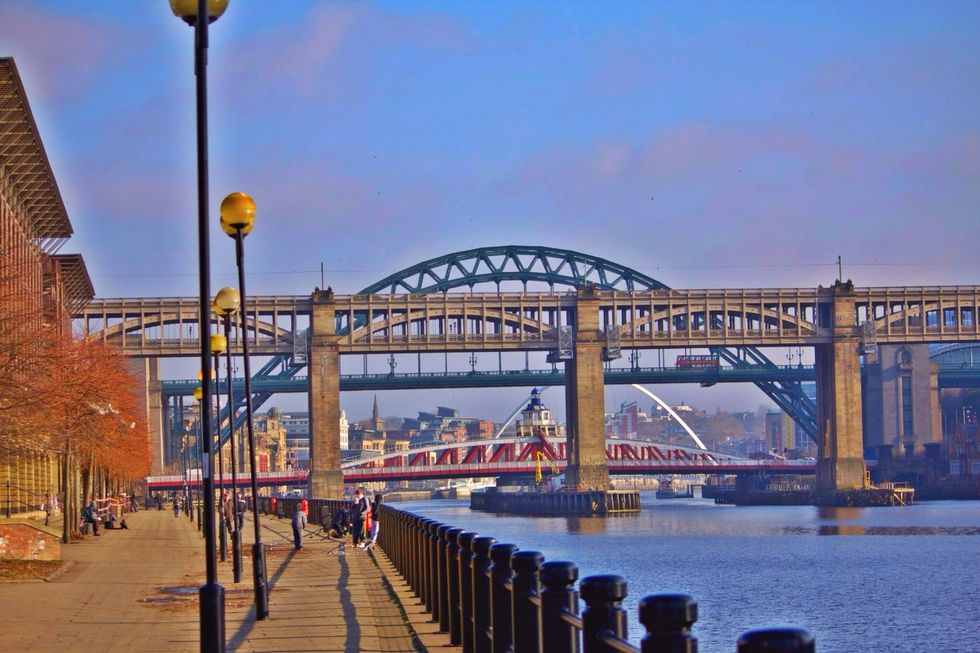 Coming soon 'Crossing Newcastle's Swing and Millennium Bridges.
Newcastle 365 iTunes App
45 minutes
Camera