How to crochet... part 4: double crochet
crocheting is an awesome hobby... i show you how to master the basics :)
24
here we go again with part 4 of my crochet guides... the double crochet!
double crochet (short: dc) is a nice stitch that adds about double the height to your crochet work than single crochet.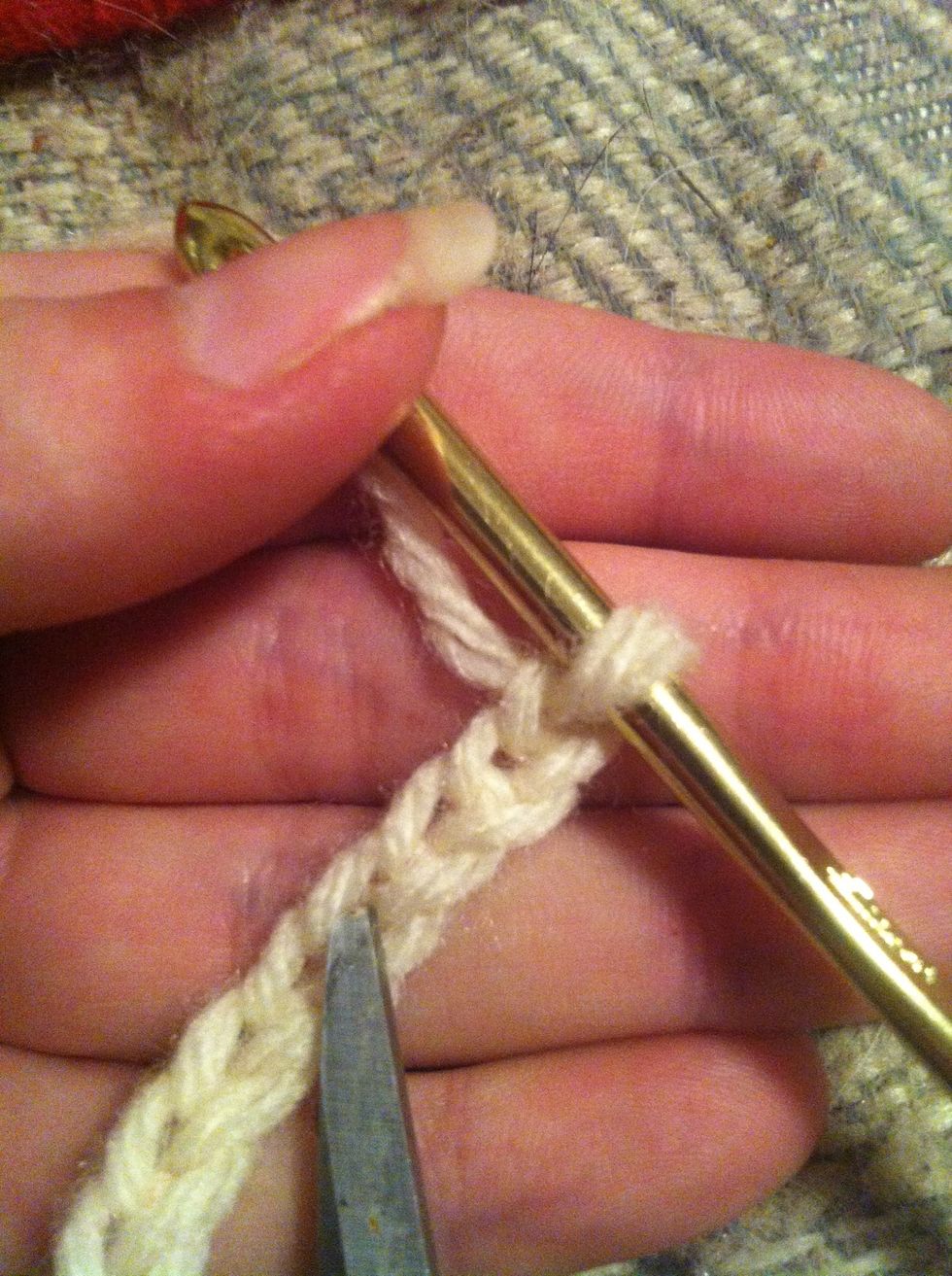 you'll need a foundation chain... skip the first 3 chains and mark your 4th chain with your thumb. (siccors pointing at the 4th chain)
if you want your work to be 20 stitches again like the single crochet swatch we made before you need to chain 23 for the foundation.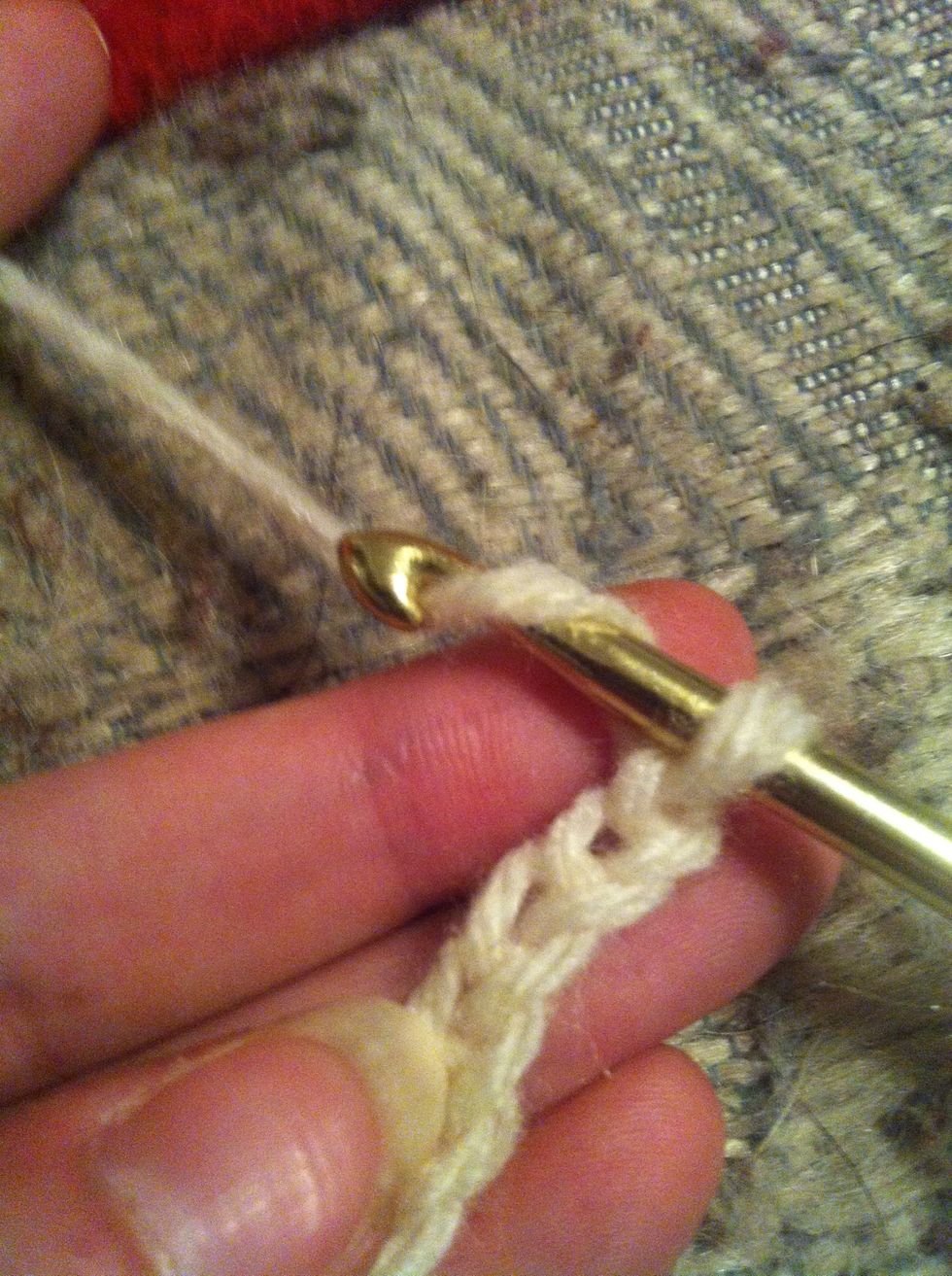 yarn around BEFORE you insert your hook in the chain loop.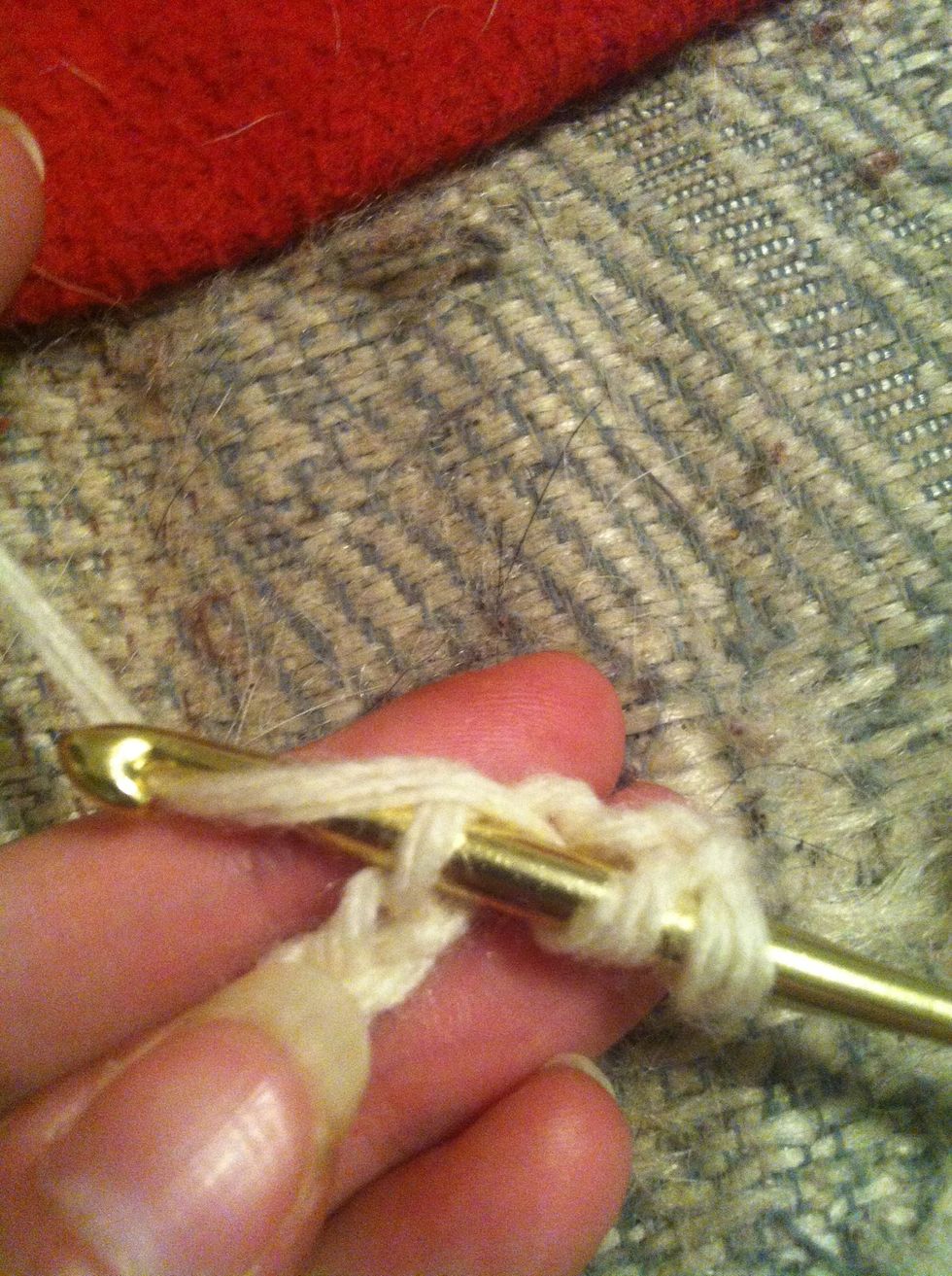 with the yarn forming a loop on your hook insert your hook trough the 4th chain and pull up a loop. you now have 3 loops on your hook. yarn around again.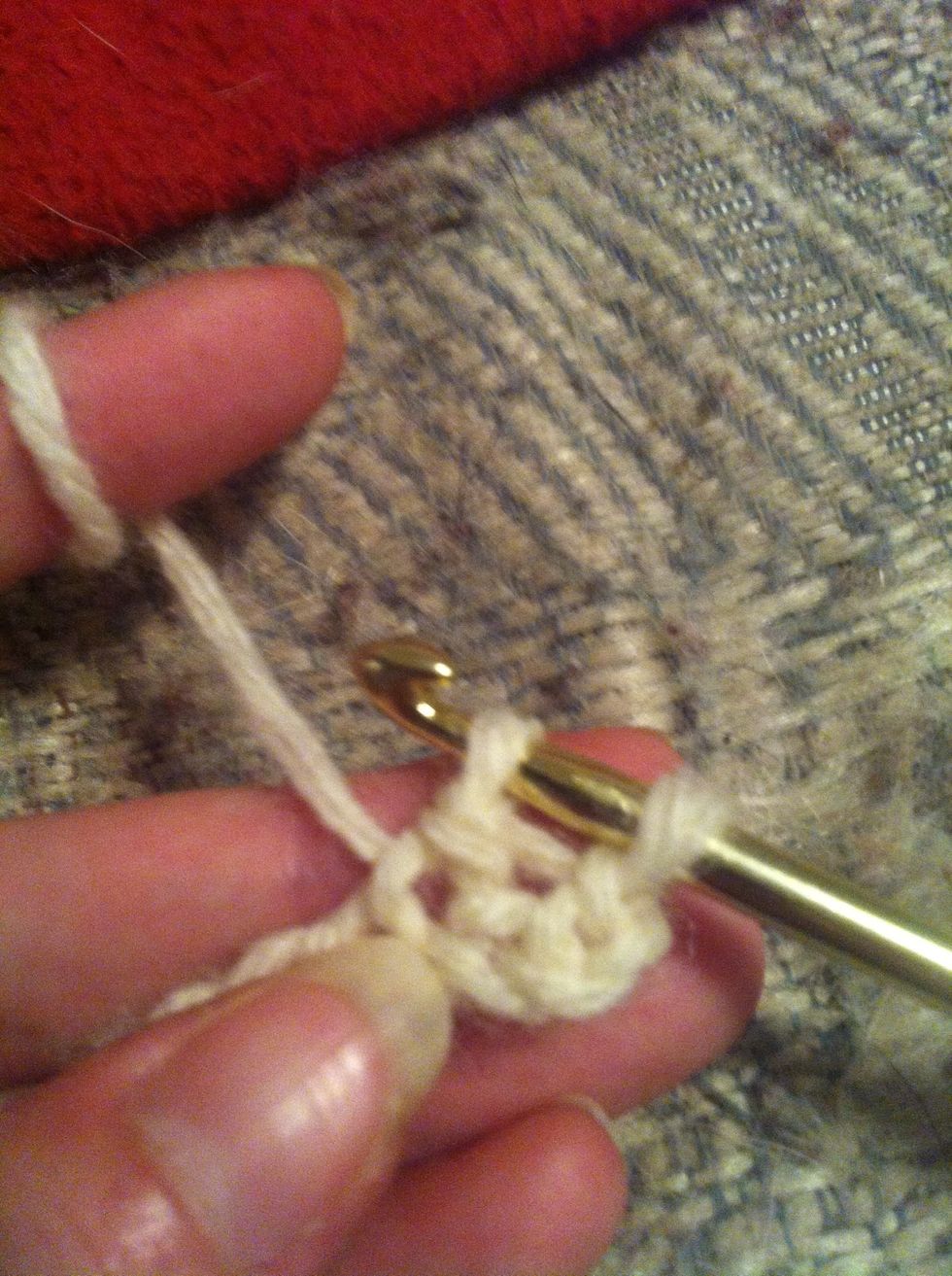 pull trough the first loop and the loop you formed before (first 2 loops on your hook). yarn around again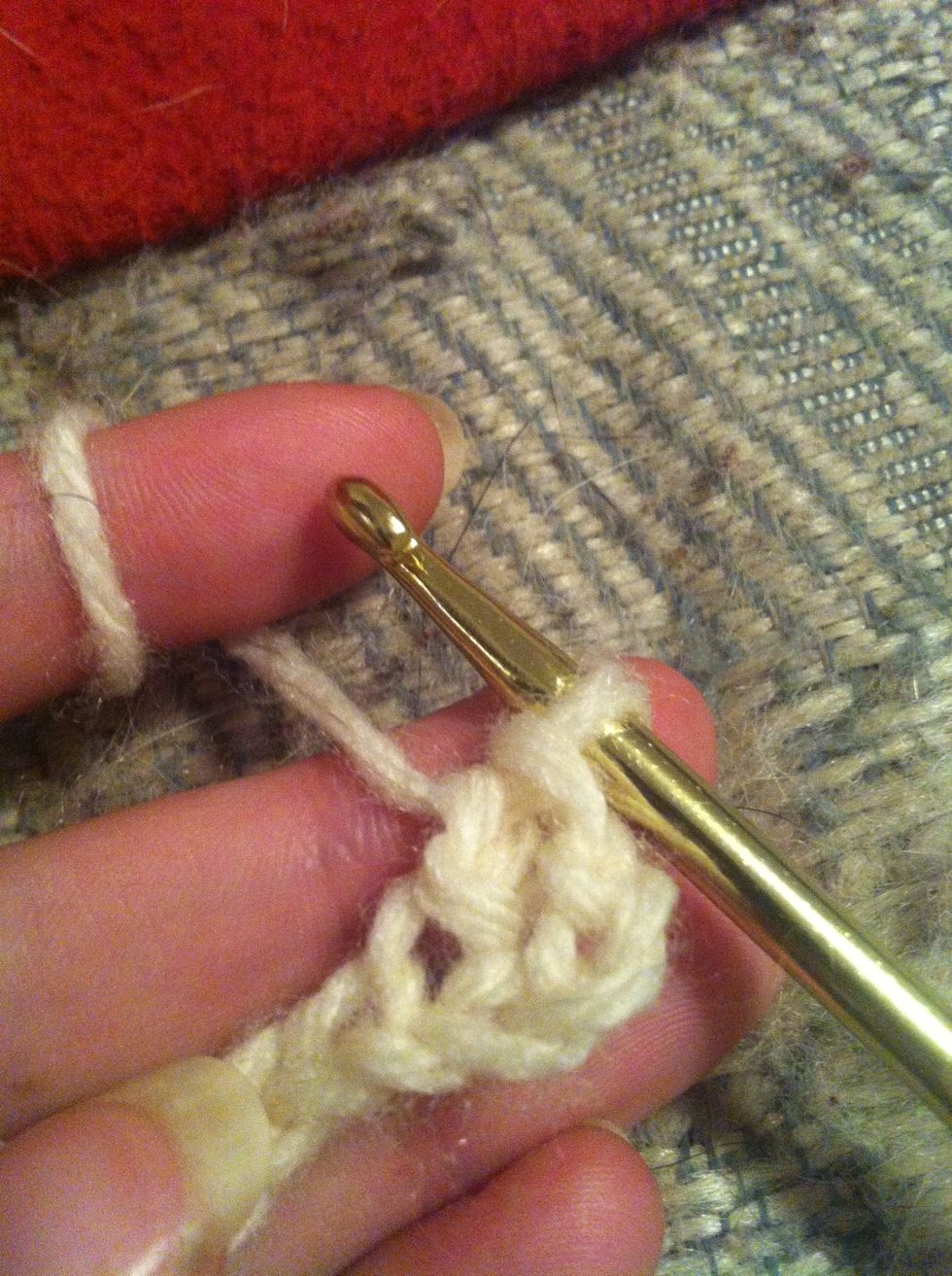 and pull trough the remaining two loops. you finished your first double crochet!!! :)
and repeat :) yarn over and insert your hook in the next chain (no skiping)
finish your row and count your stitches :)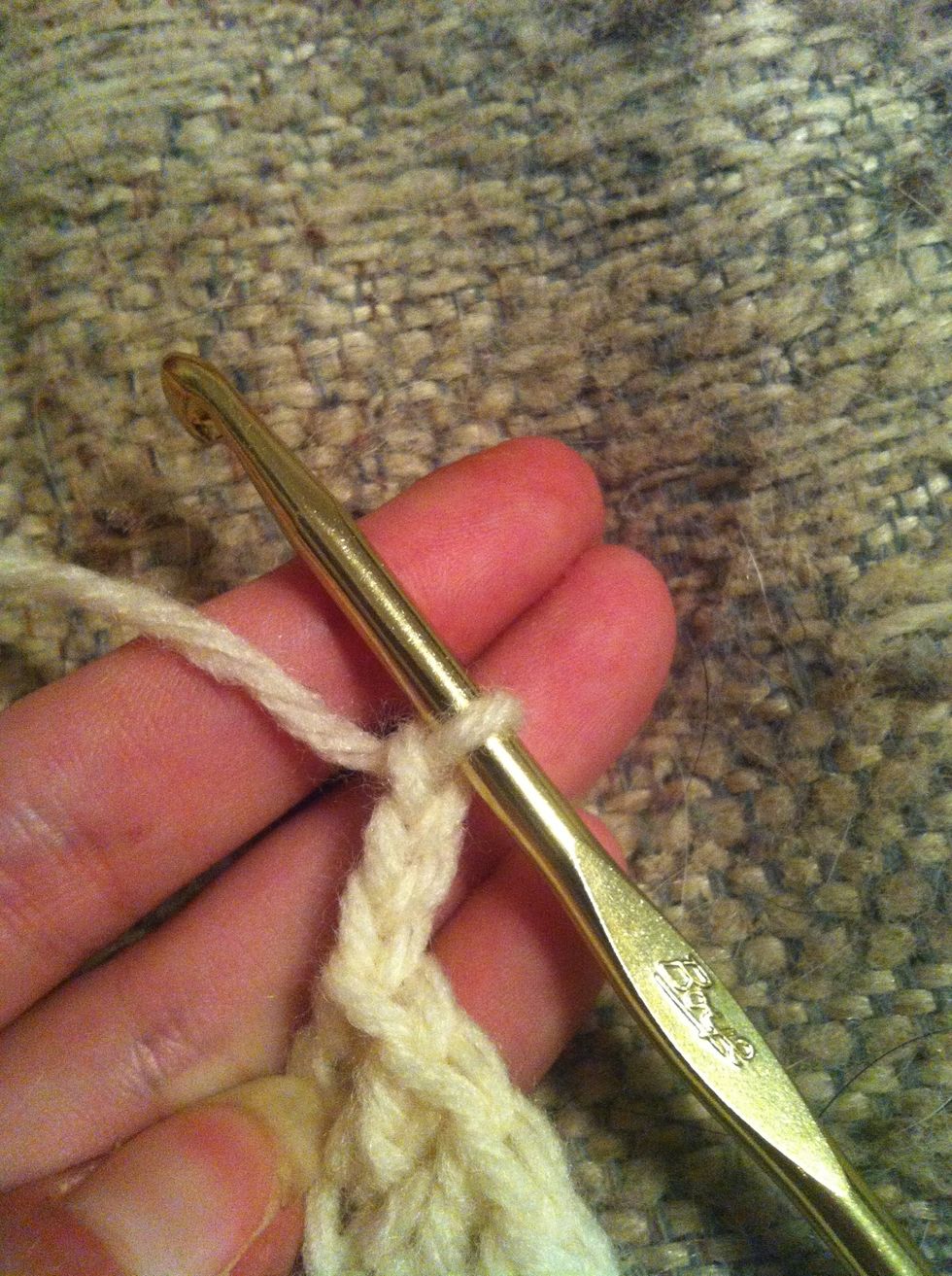 when you finished your last stitch you chain 3. that's your turning chain . turn your work clockwise.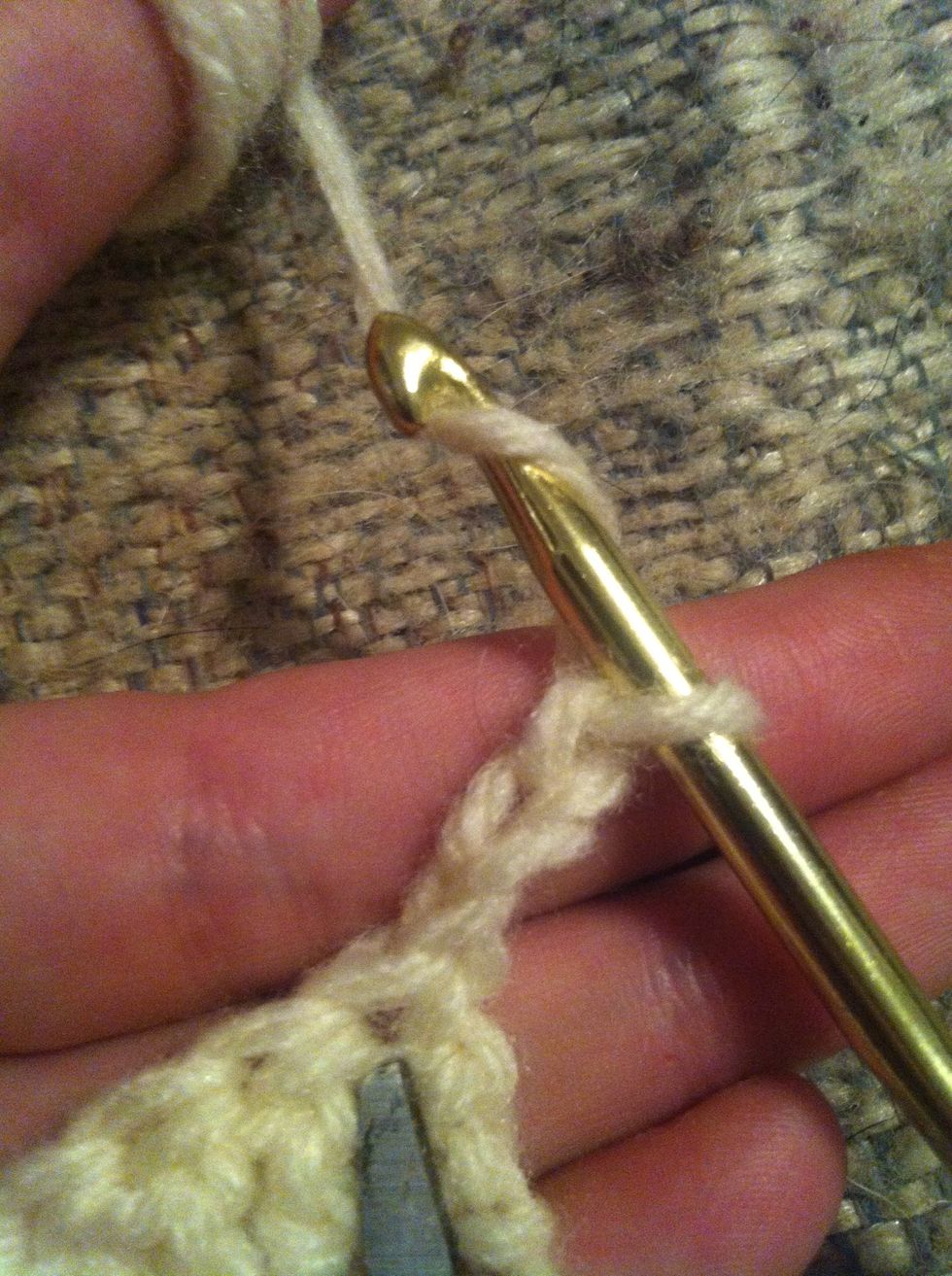 yarn over again and insert your hook in the first top of the double crochet in your previous row. continue like before till you reach the end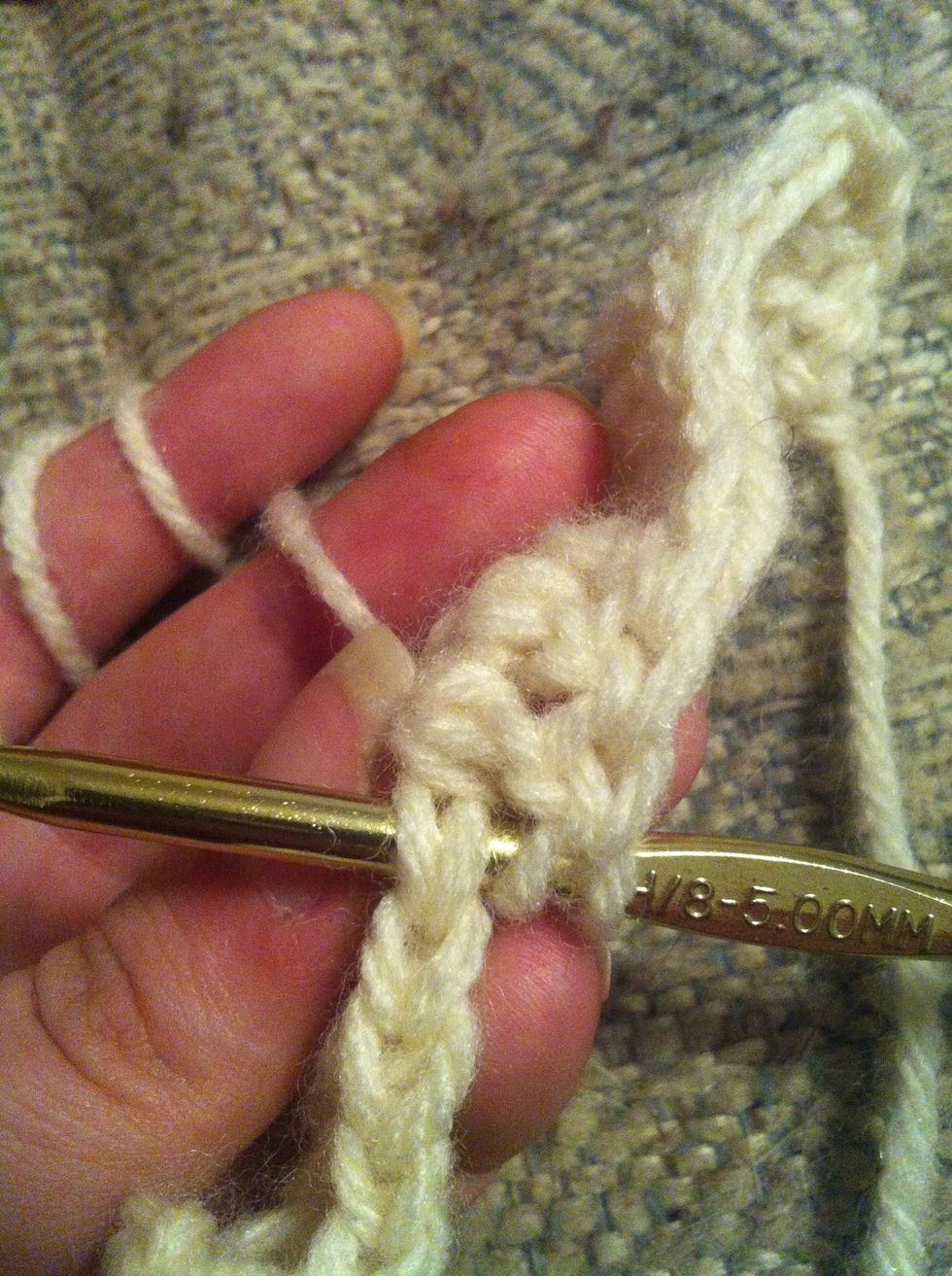 and of course it's thesame here. catch both loops on top of each double crochet.
some patterns call for front loop only (short: flo) or back loop only (short: blo). i just mention it but we will get to this in an other tutorial :)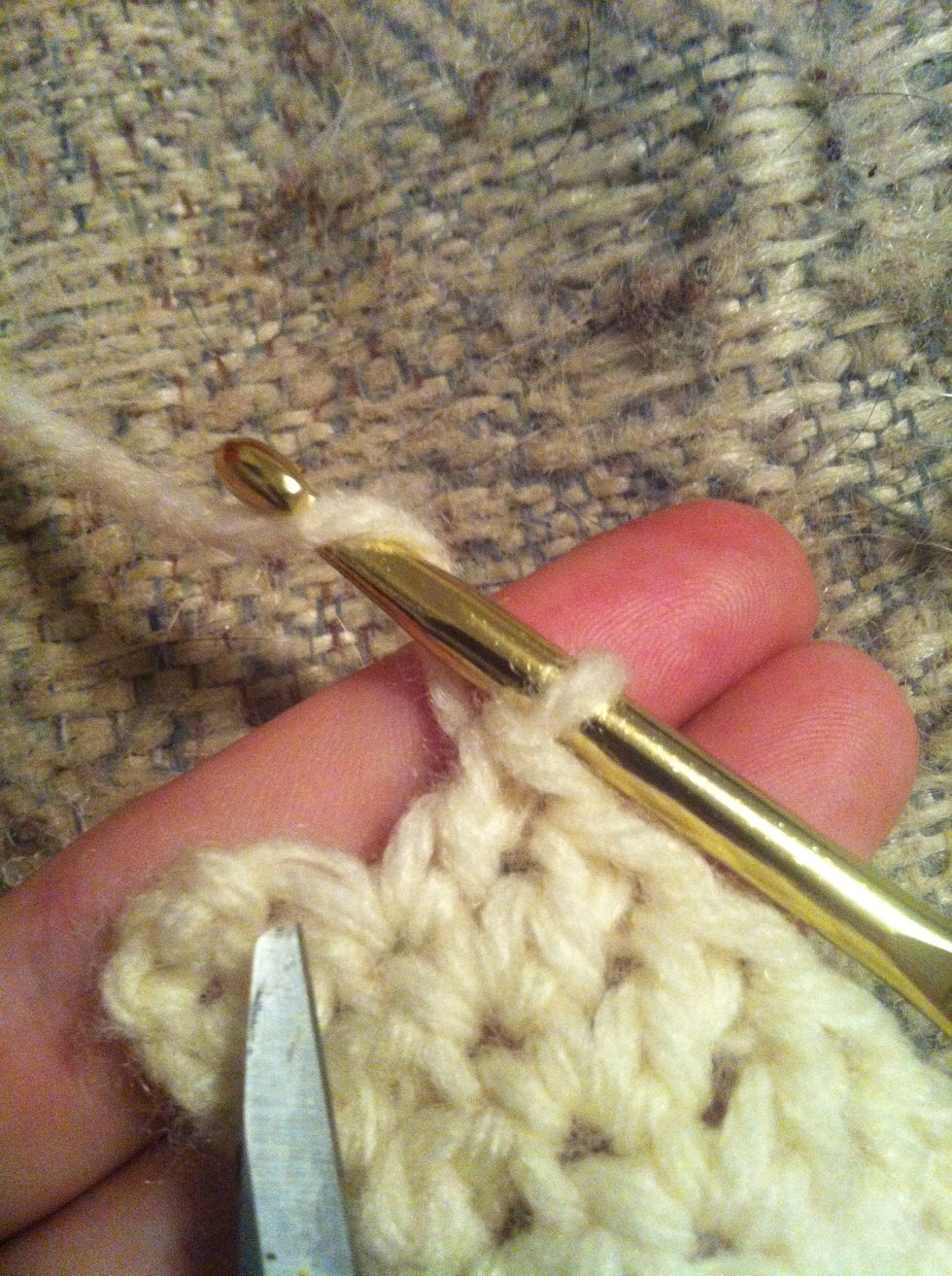 and like always at the end: the 'hidden' stitch xD i'm sure you gonna find it...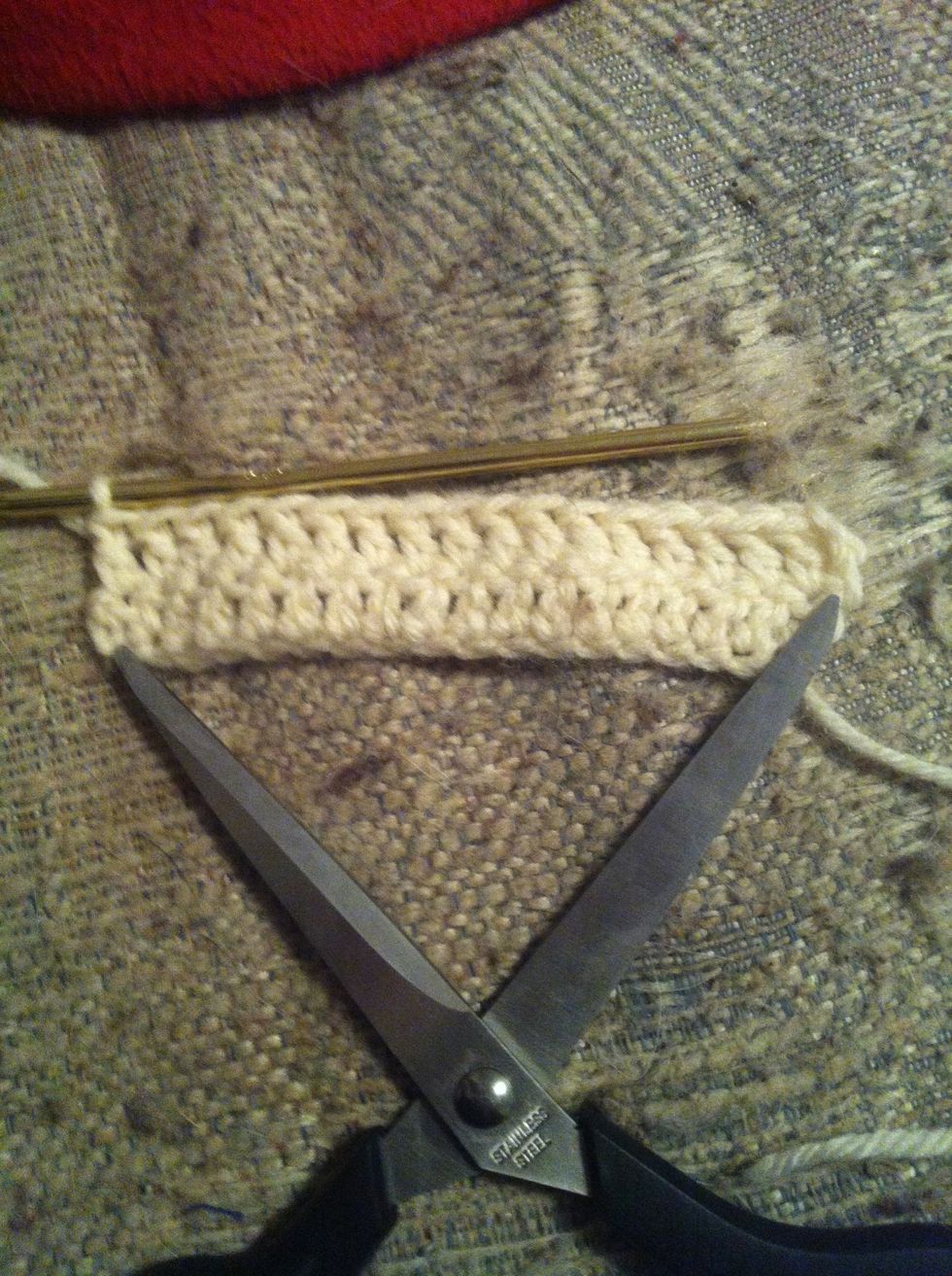 as you see the chain 3 at the end of each row forms a little wonky looking edge. the real double crochet calls for the chain 3 (as far as i know) but...
... you can replace it with either only chaining 2 or making the last stitch a treble crochet + 1 chain... i'm sure there are 5 million other ways out there... these are my options :)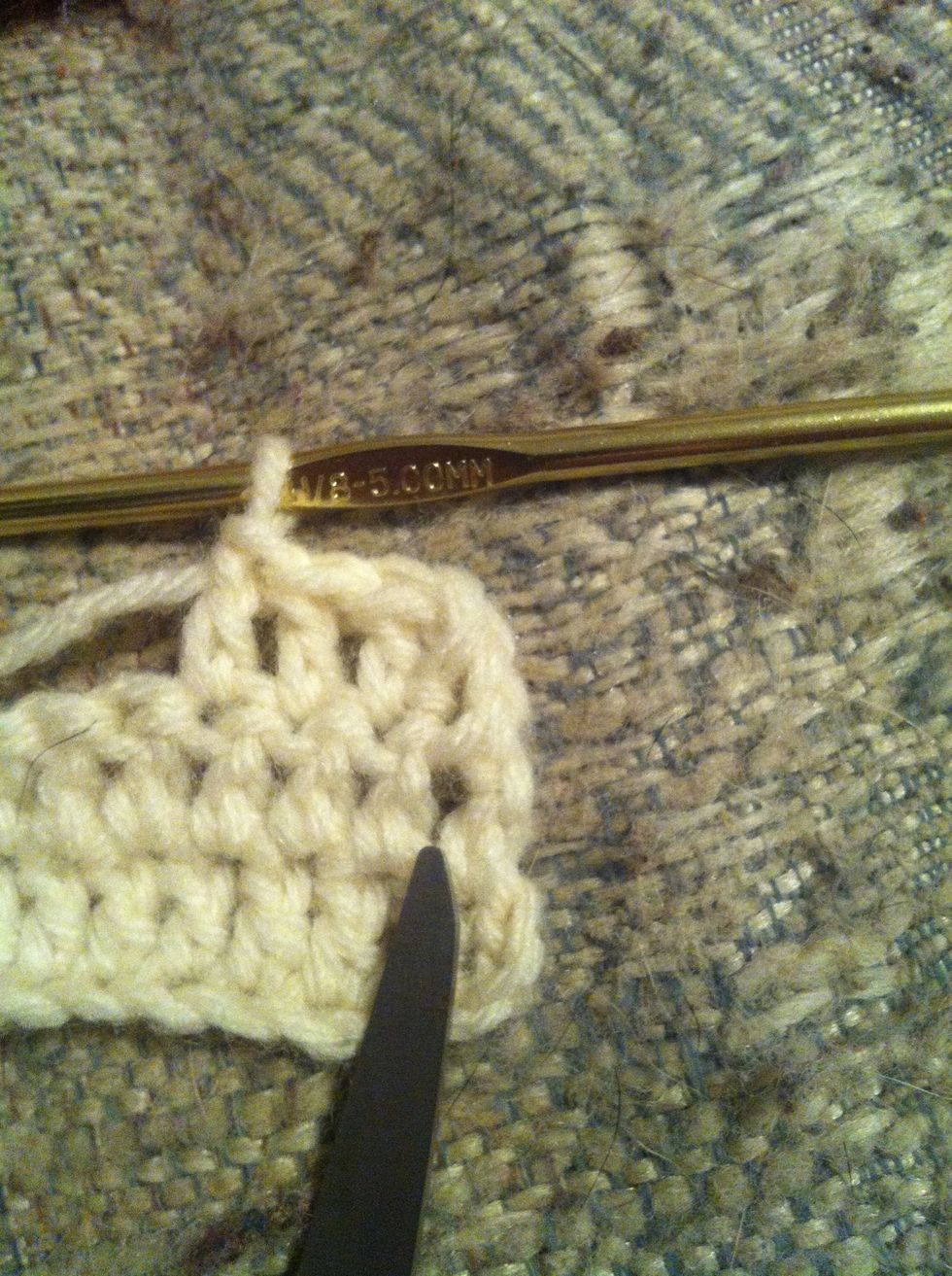 that's a treble crochet + 1 chain (just to show you) but for now you should stick with chain 3 till you get used to the stitch.
i hope you enjoyed this guide :) kisses&hugs :*
Mrs. Smile
check out my FB and ravelry pages! \nhttps://www.facebook.com/MadeForLovingbyMrsSmile\nhttp://www.ravelry.com/designers/mrs-smile