The start of this simple crochet pattern can be done the old way with the slip stitch and chain or the magic ring method which I prefer.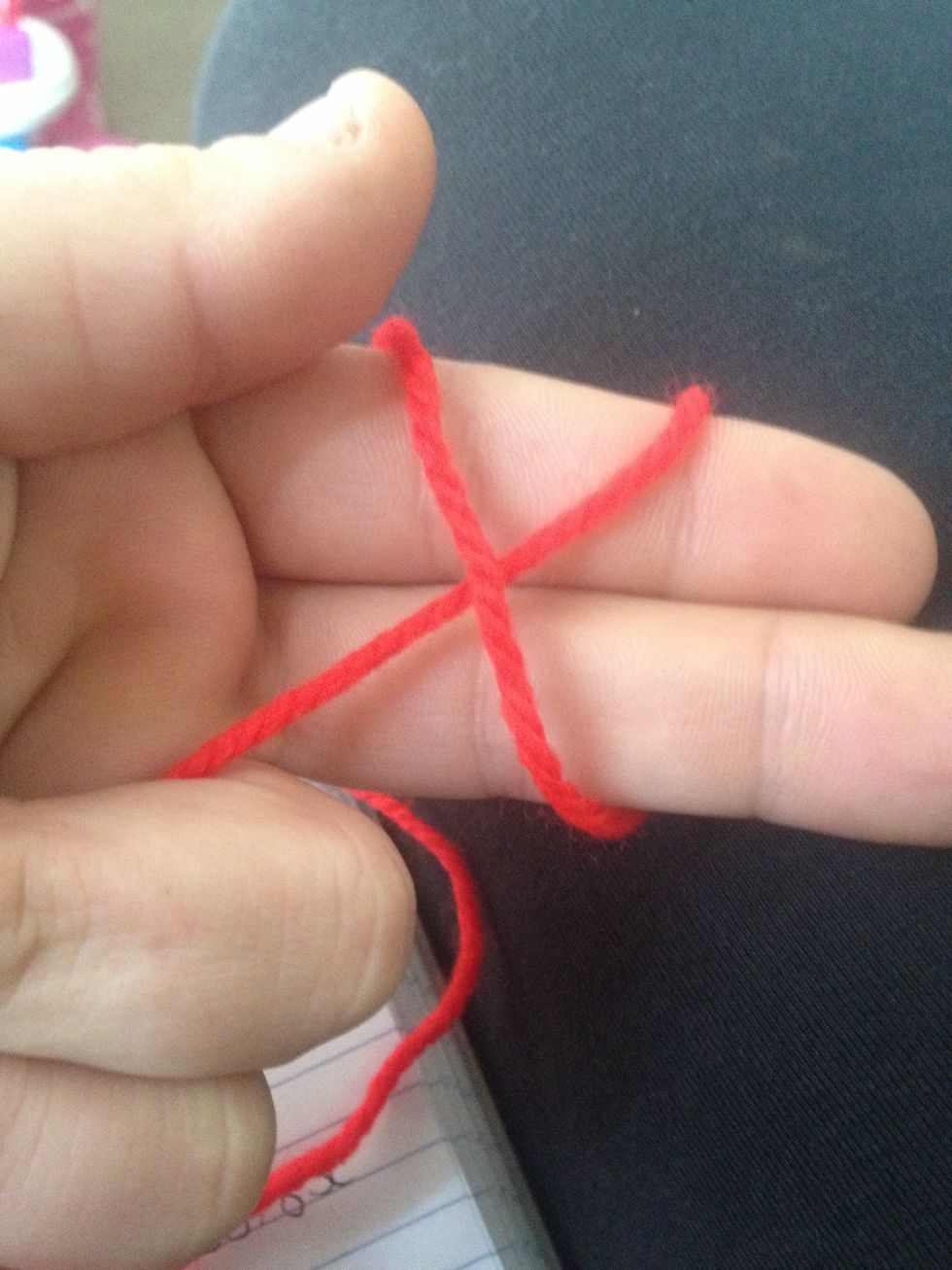 MAGIC RING/LOOP METHOD:If you need to Learn magic ring method please look at other guides or on you tube.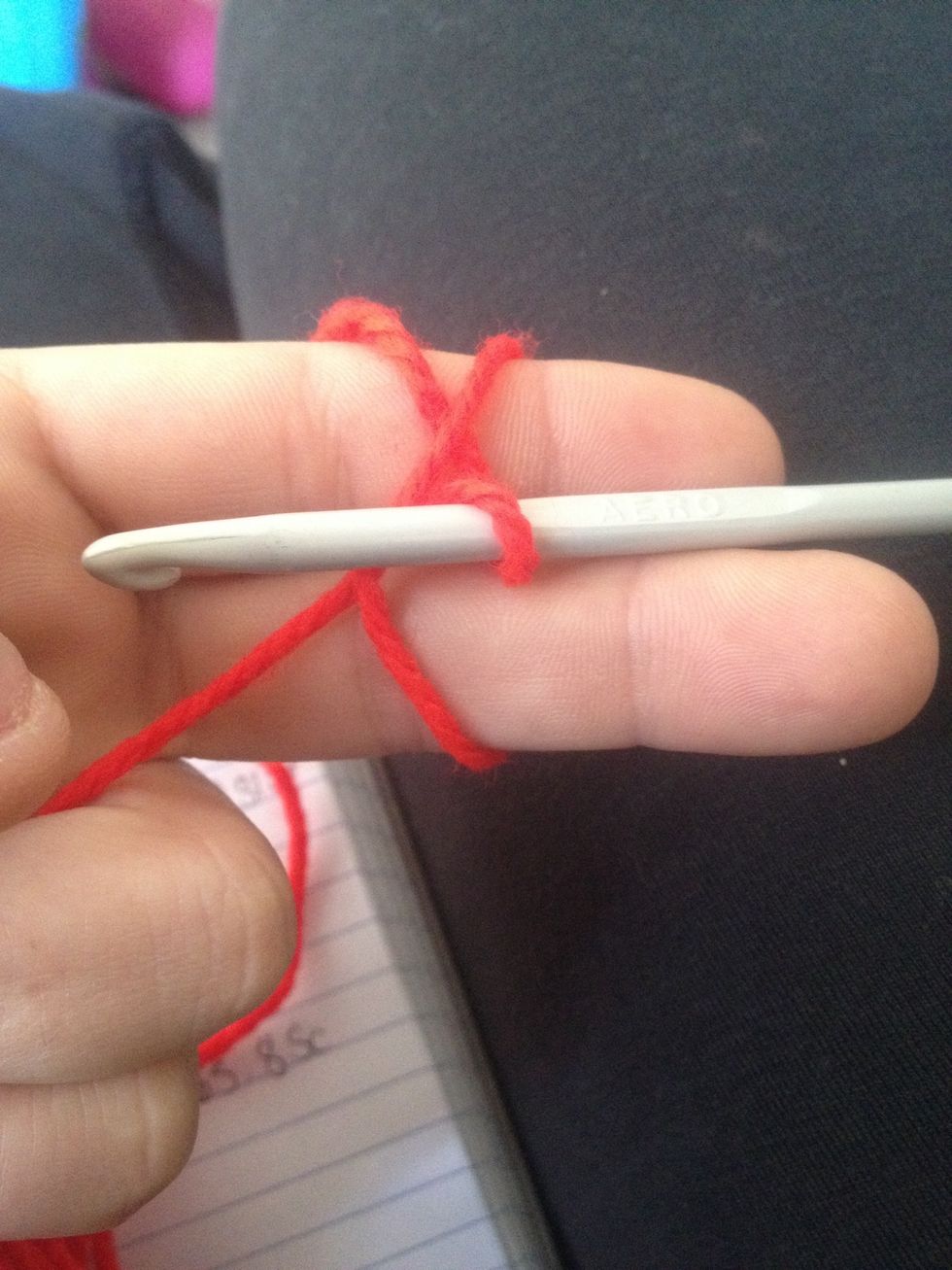 Pull yarn through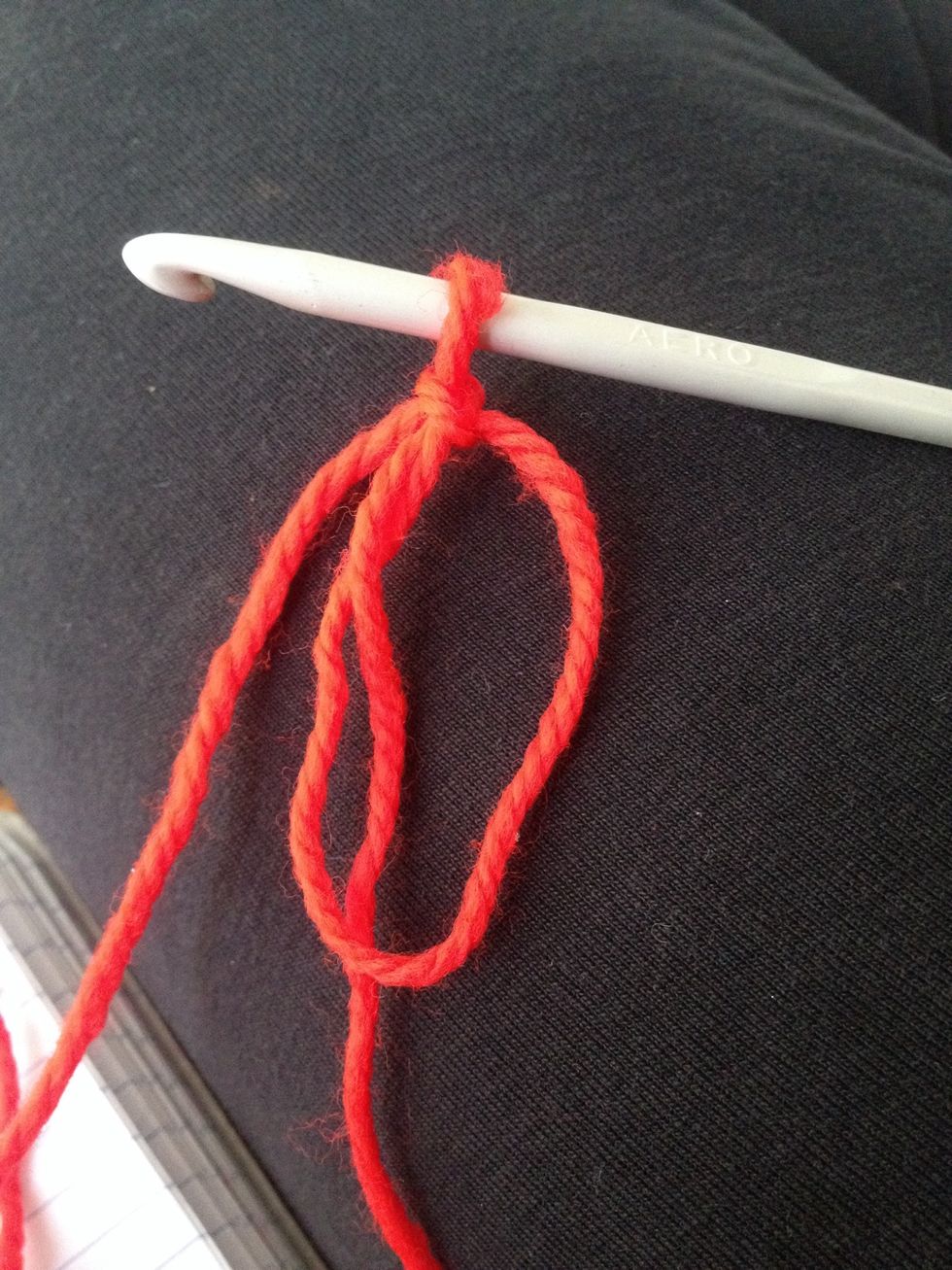 Make single chain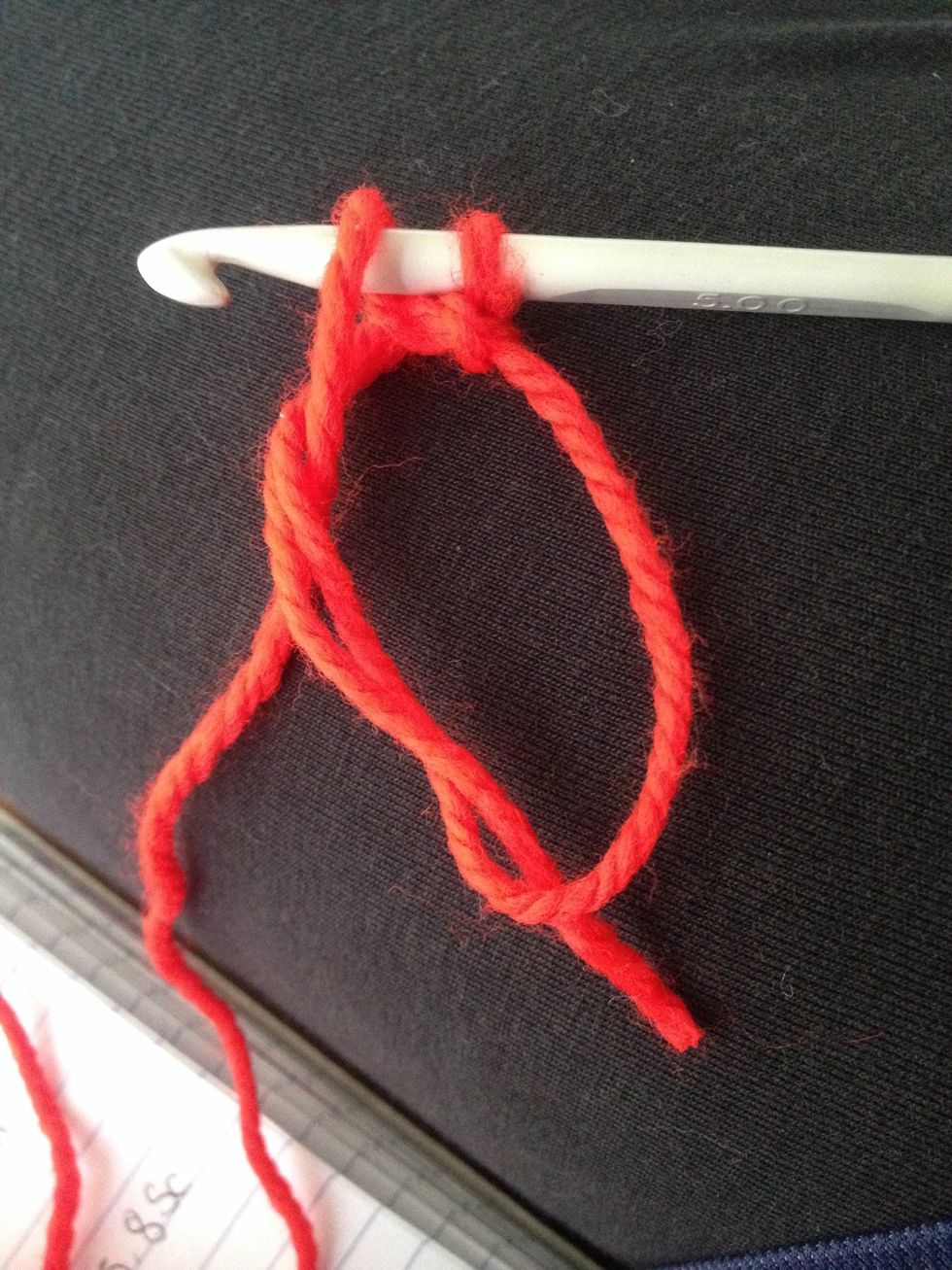 Now make a single crochet. Put hook through centre pull yarn over hook and take back up through centre of loop.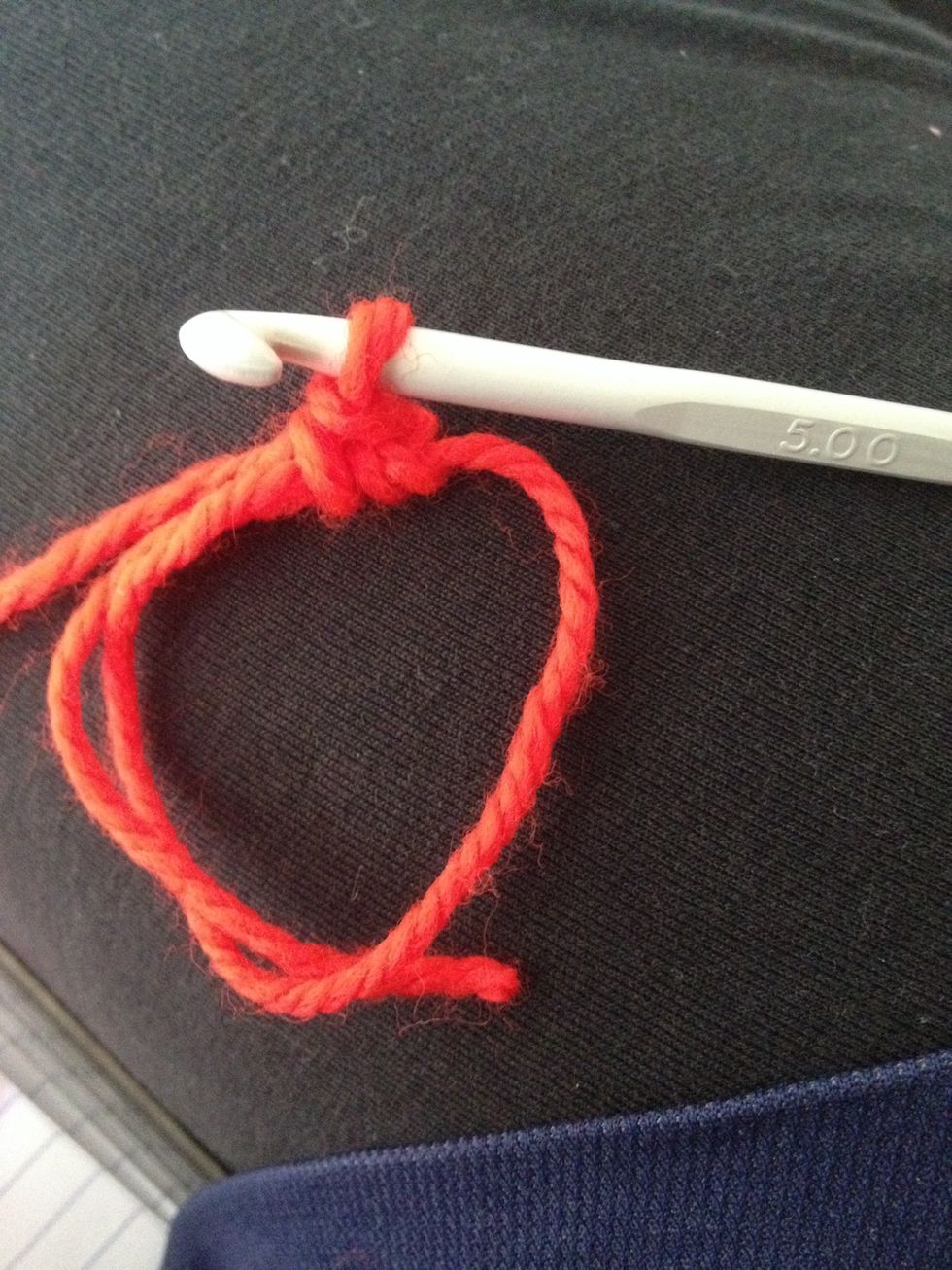 Loop yarn over hook and pull through the two loops on hook. You have made your first single crochet
Half way through
10 complete single crochet in magic Loop
Pull the tail of magic loop tight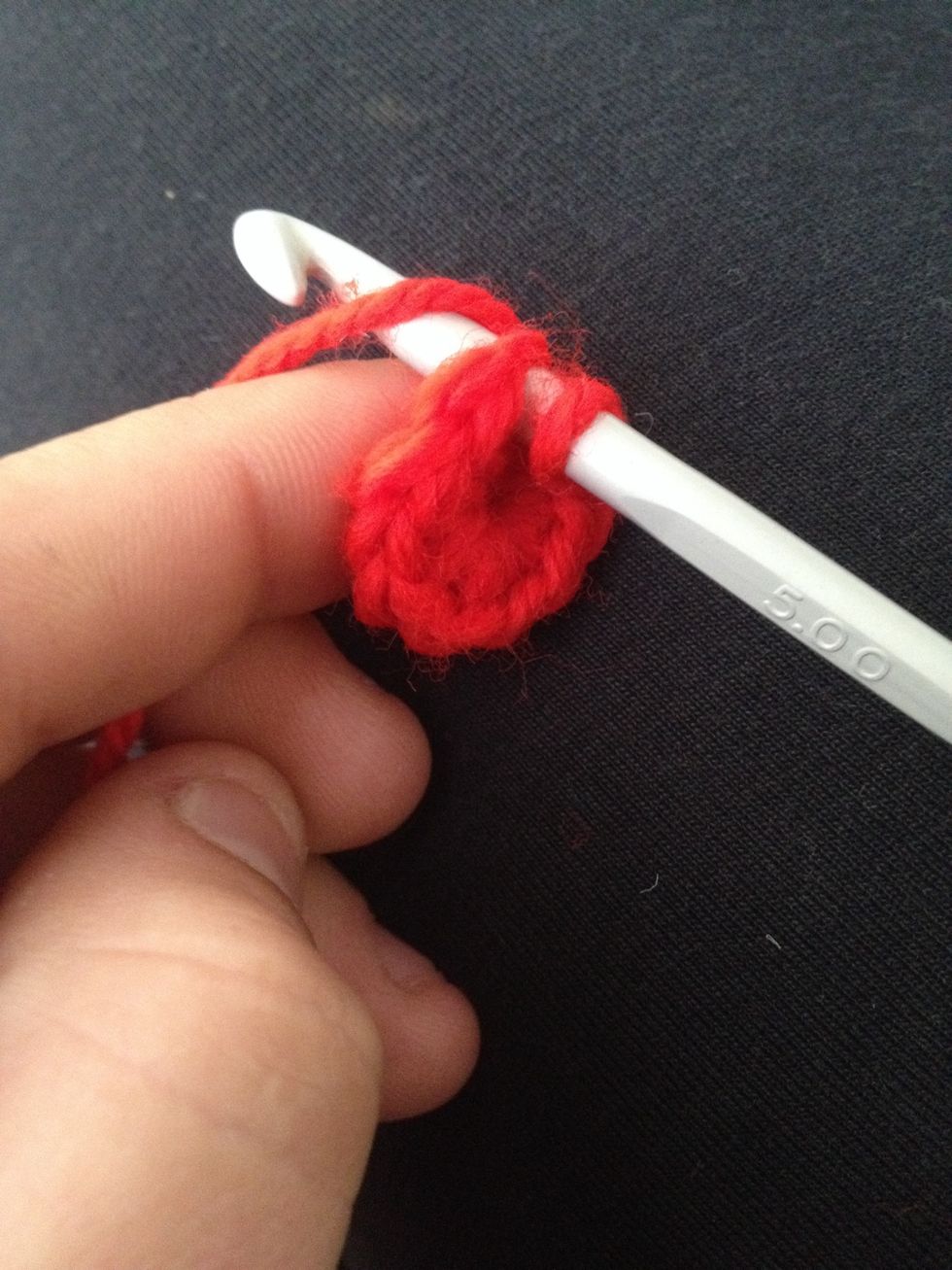 Slip stitch into first chain/stitch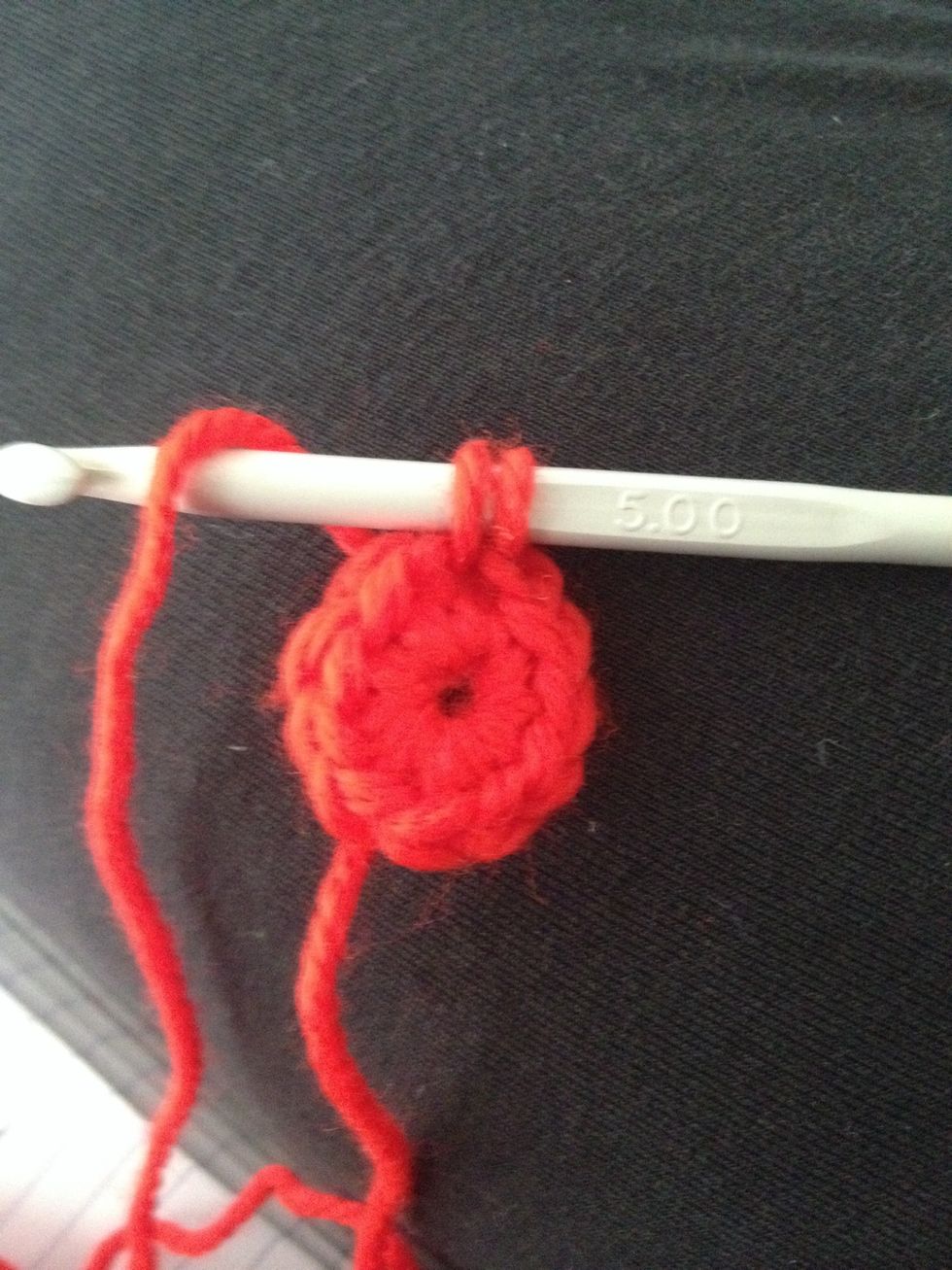 Single crochet into next stitch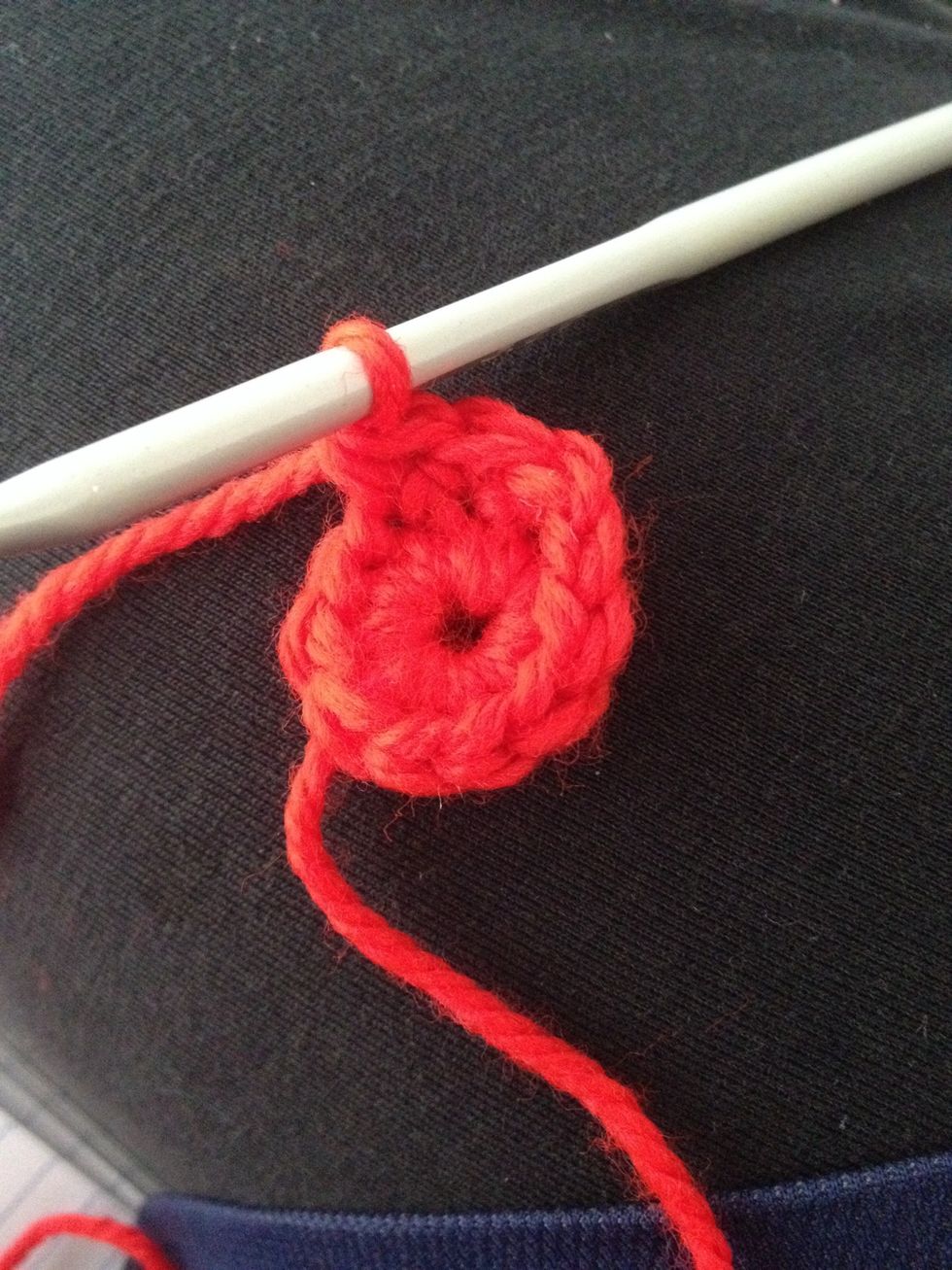 Keep going around into each loop doing single crochet for a total of 10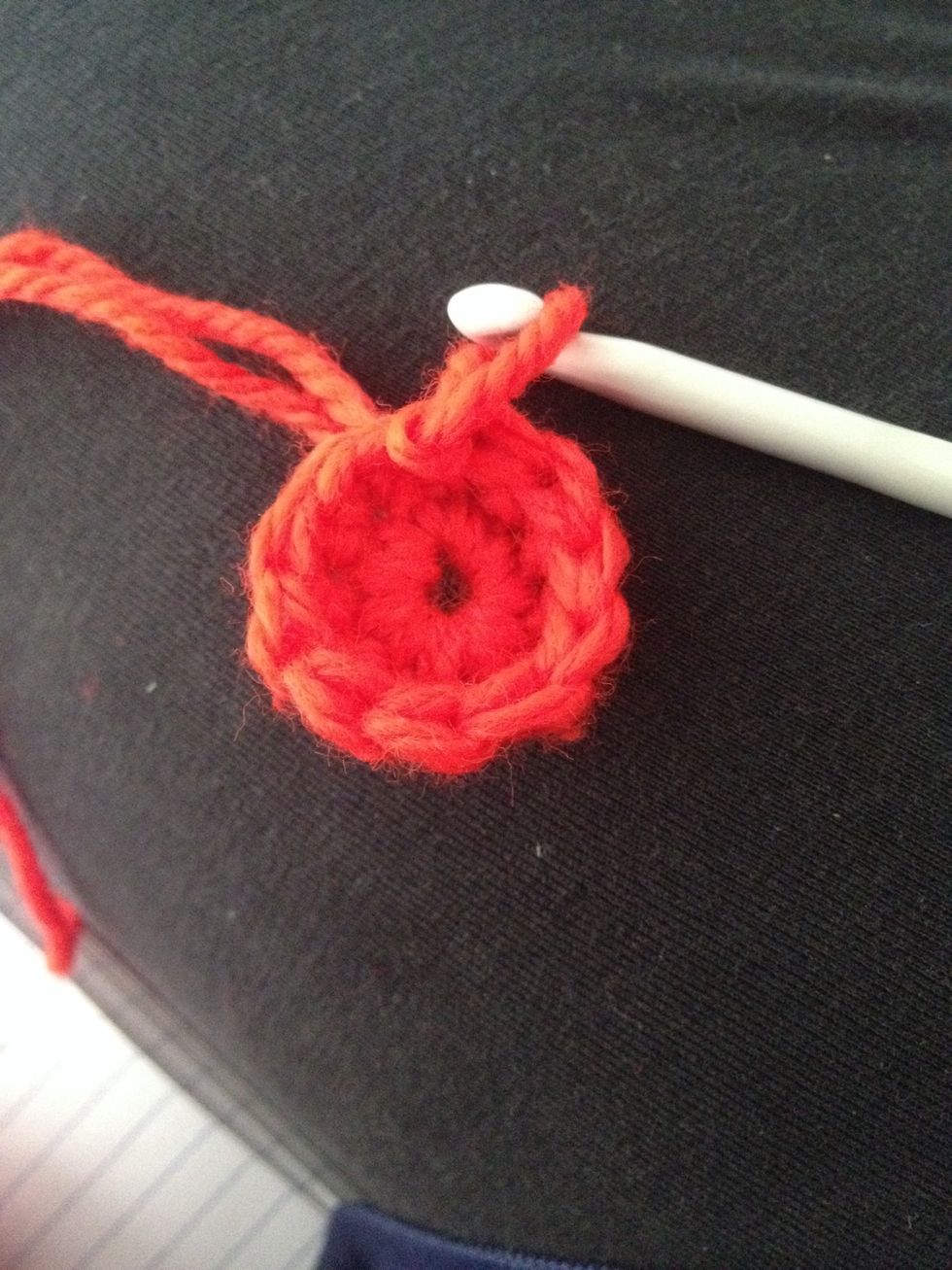 Slip stitch into first stitch and pull tight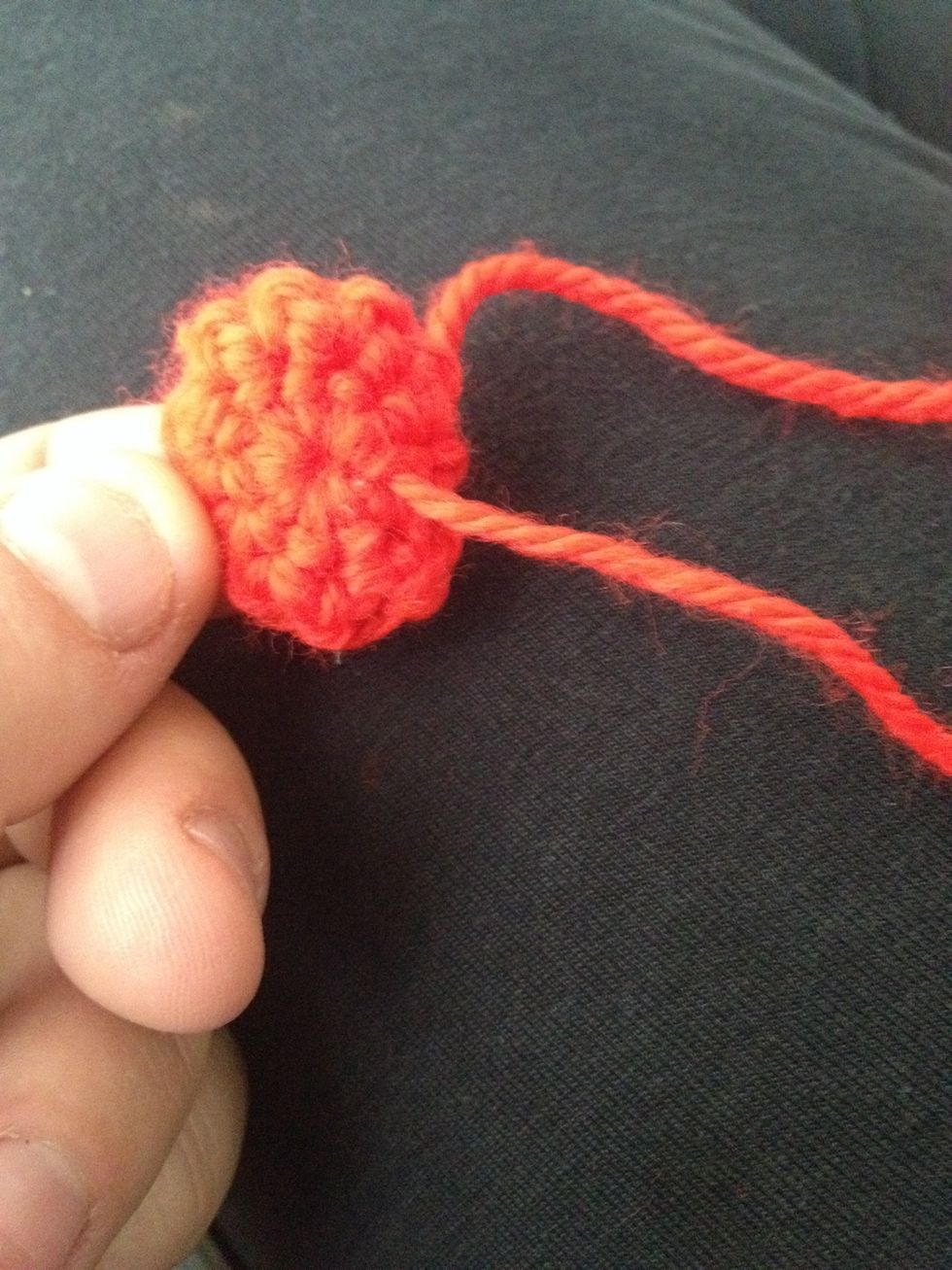 Cut some length on the tail for sewing It in On under side. Using yarn needle sew it in on under side. Ensure you pull the magic Loop tail tight before sewing it in.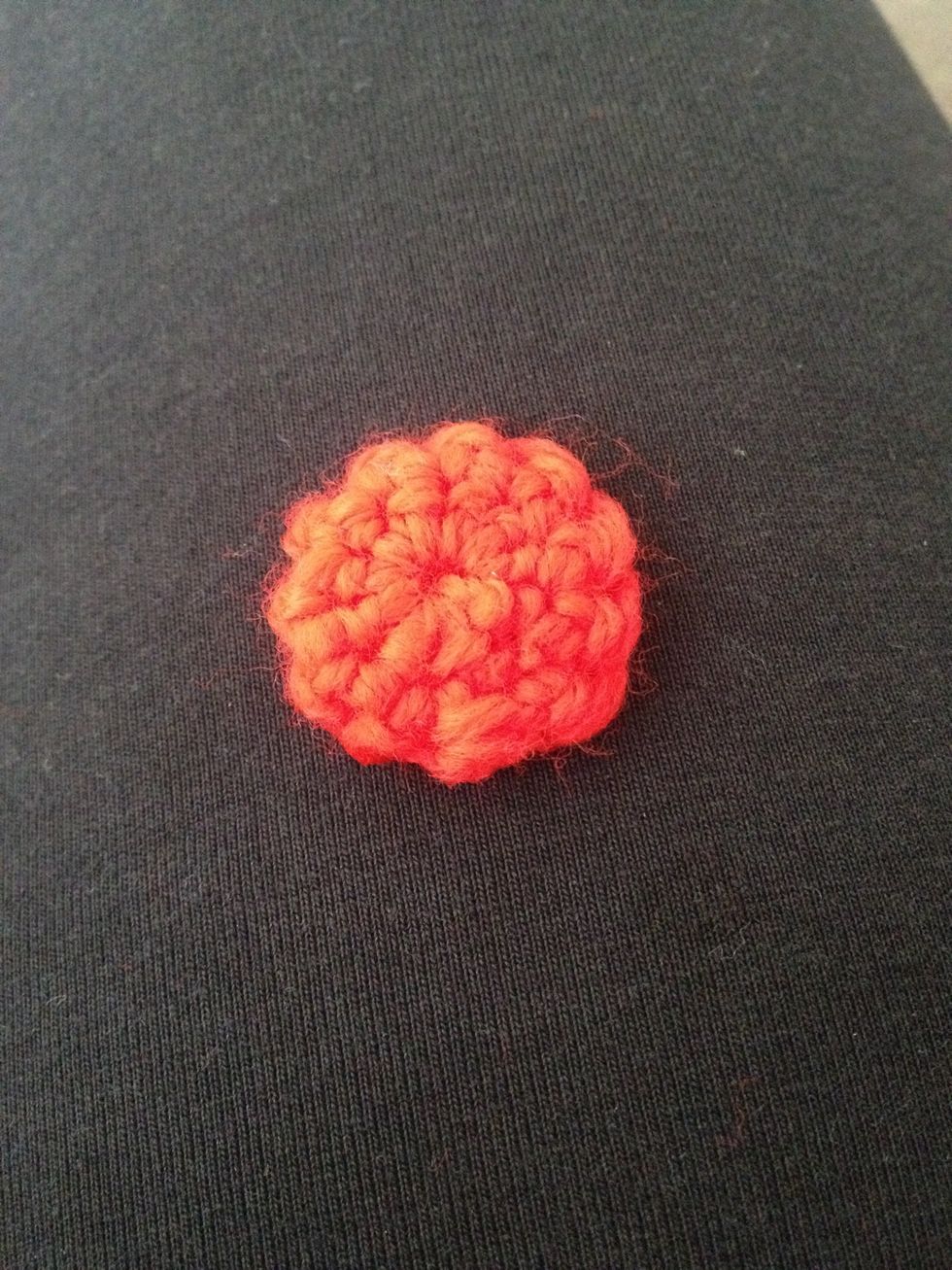 Body is complete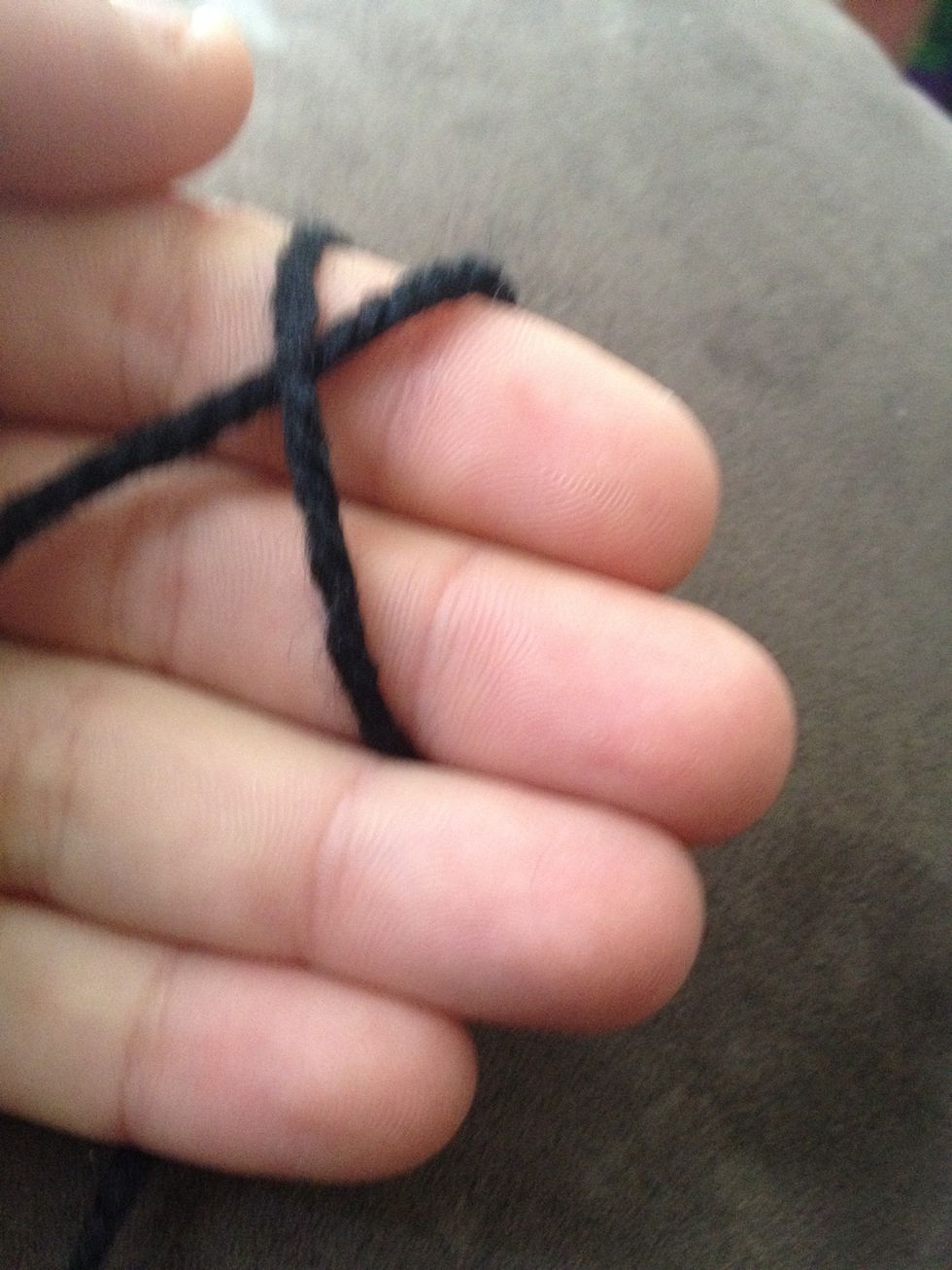 Magic loop with black yarn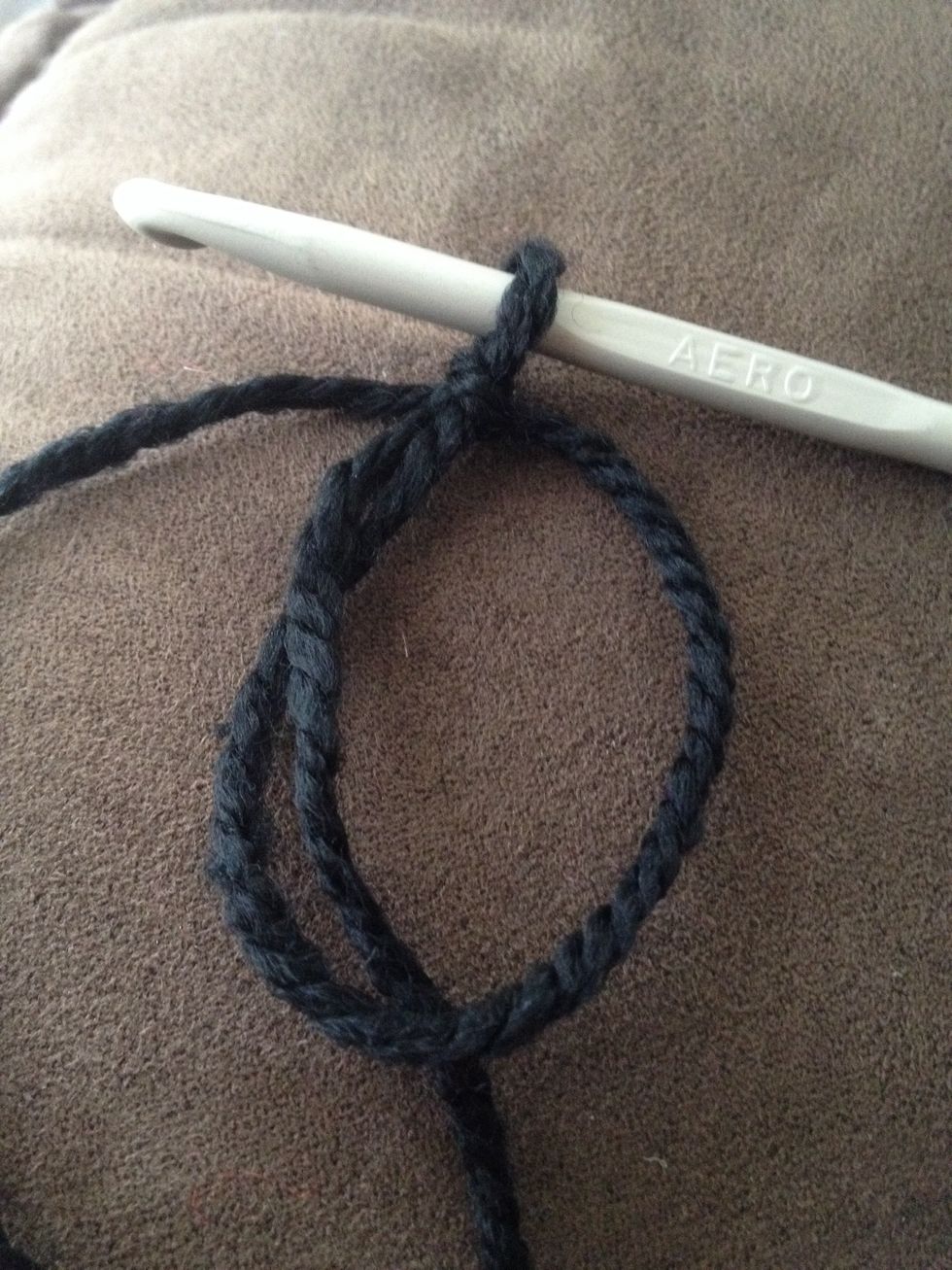 Chain one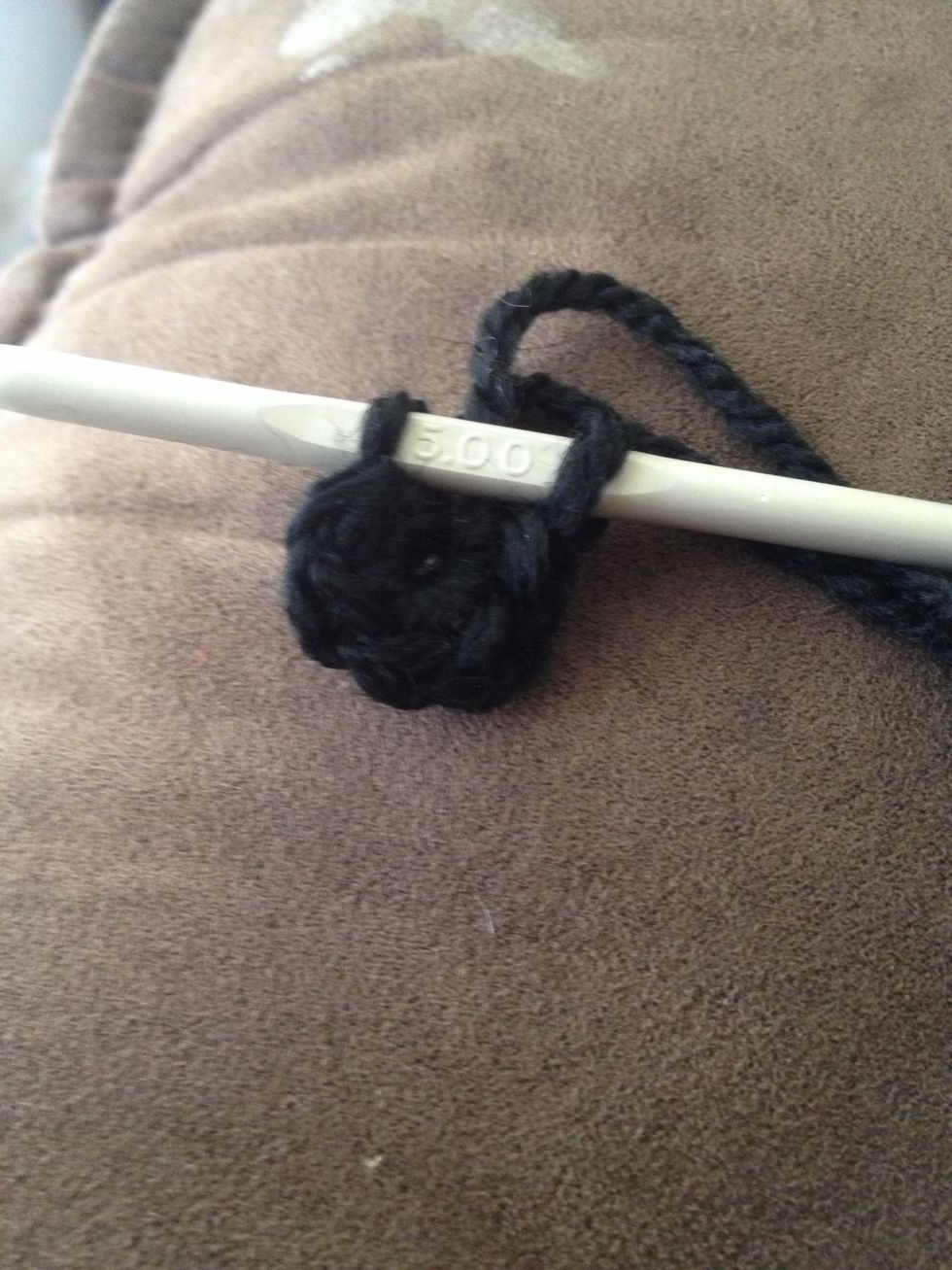 Single crochet 6 on loop and pull tight to close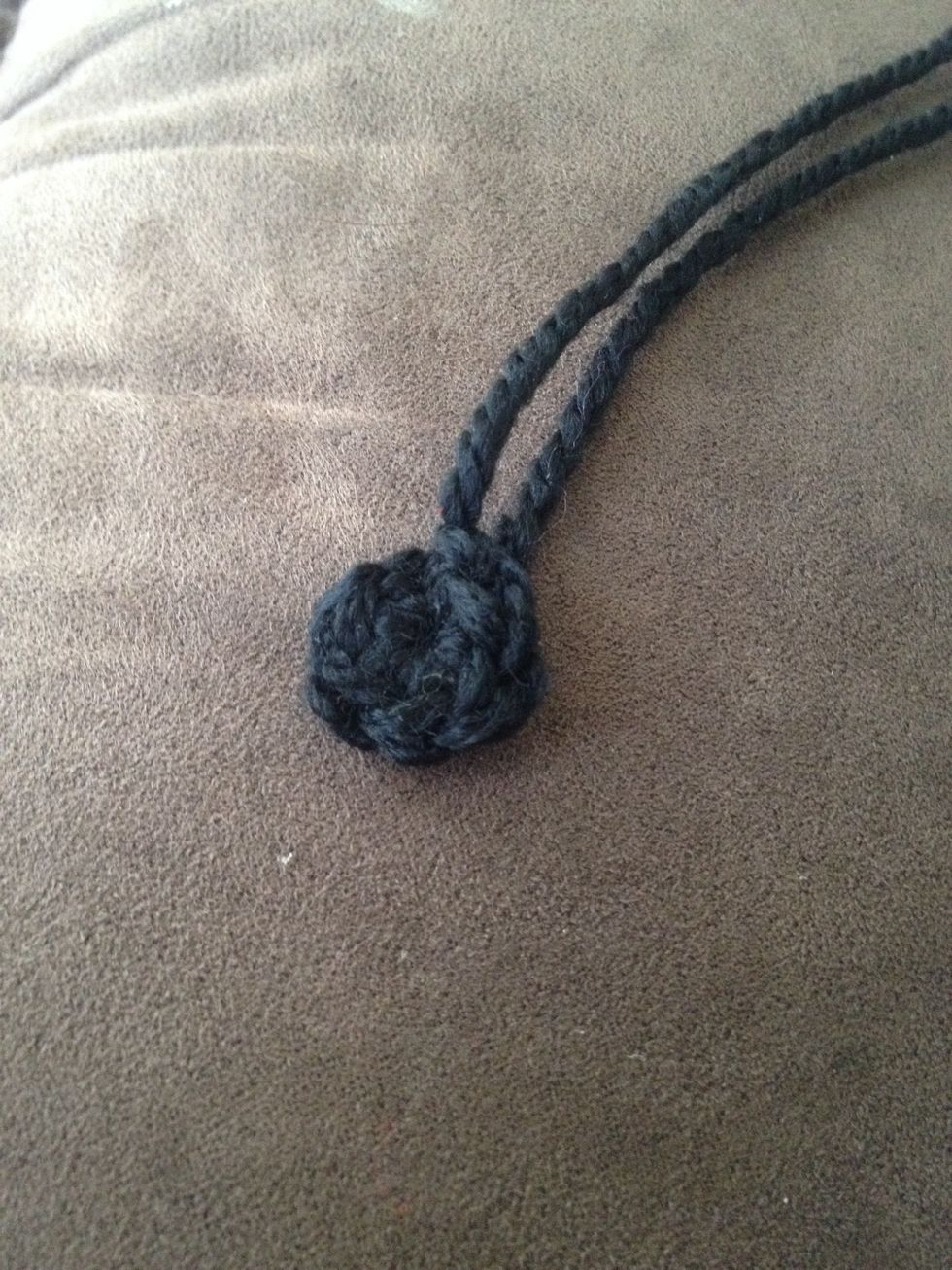 Cut length on tail for sewing it in on underside
Sew in edges
Keeping the length of yarn still Going see head on to body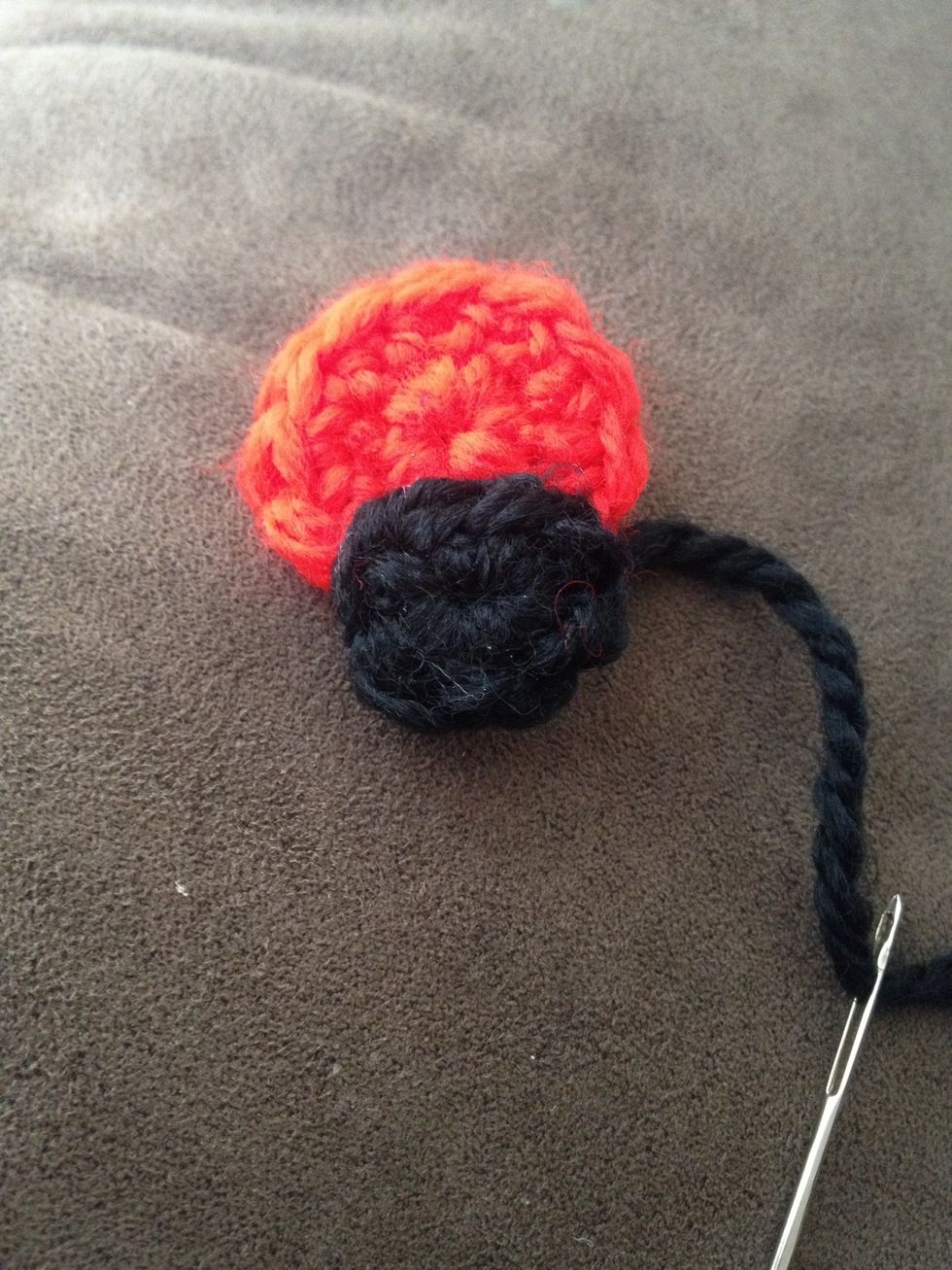 Tie it off and cut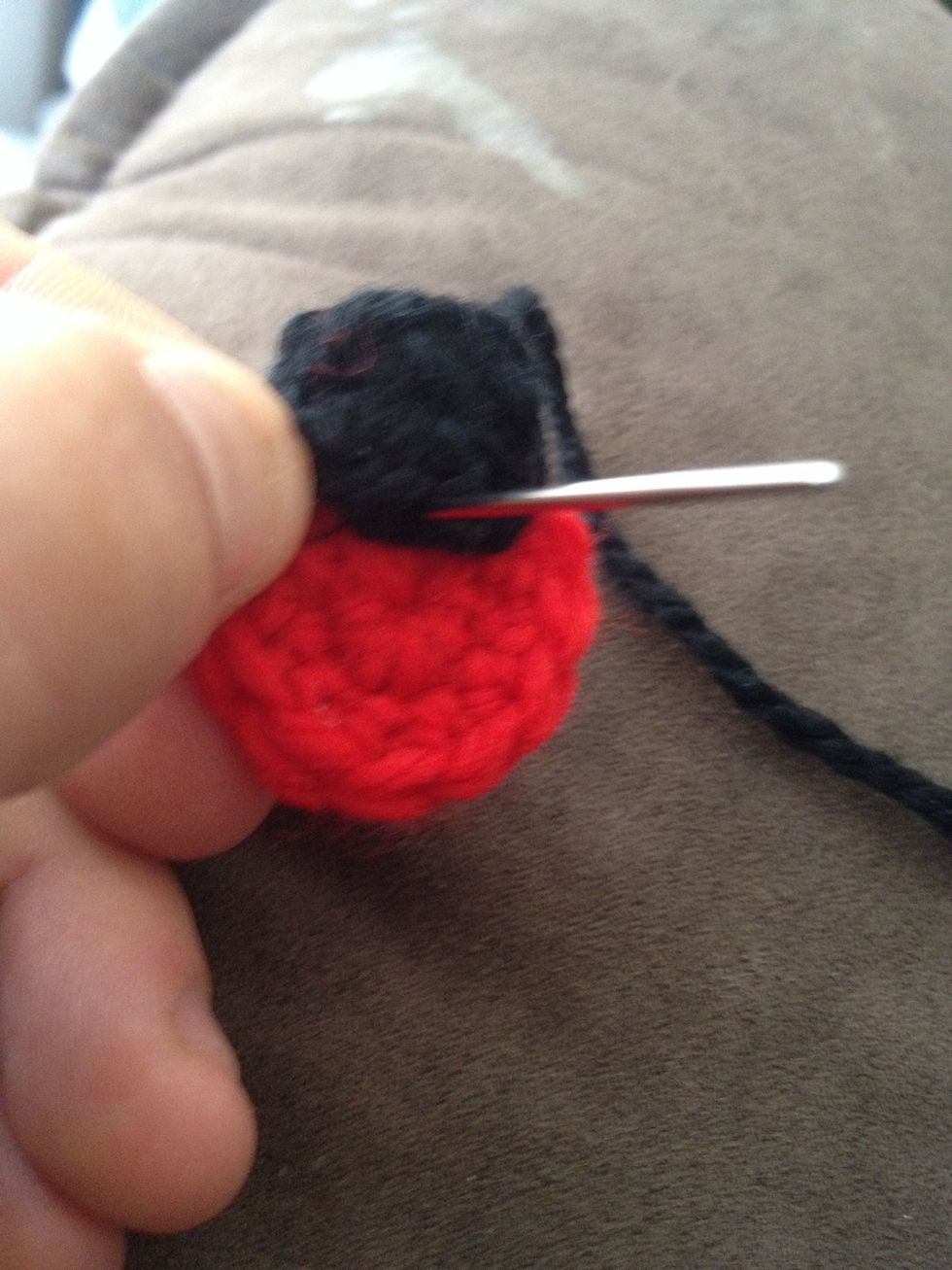 Get a new length of yarn approx 1 metre and come up through middle.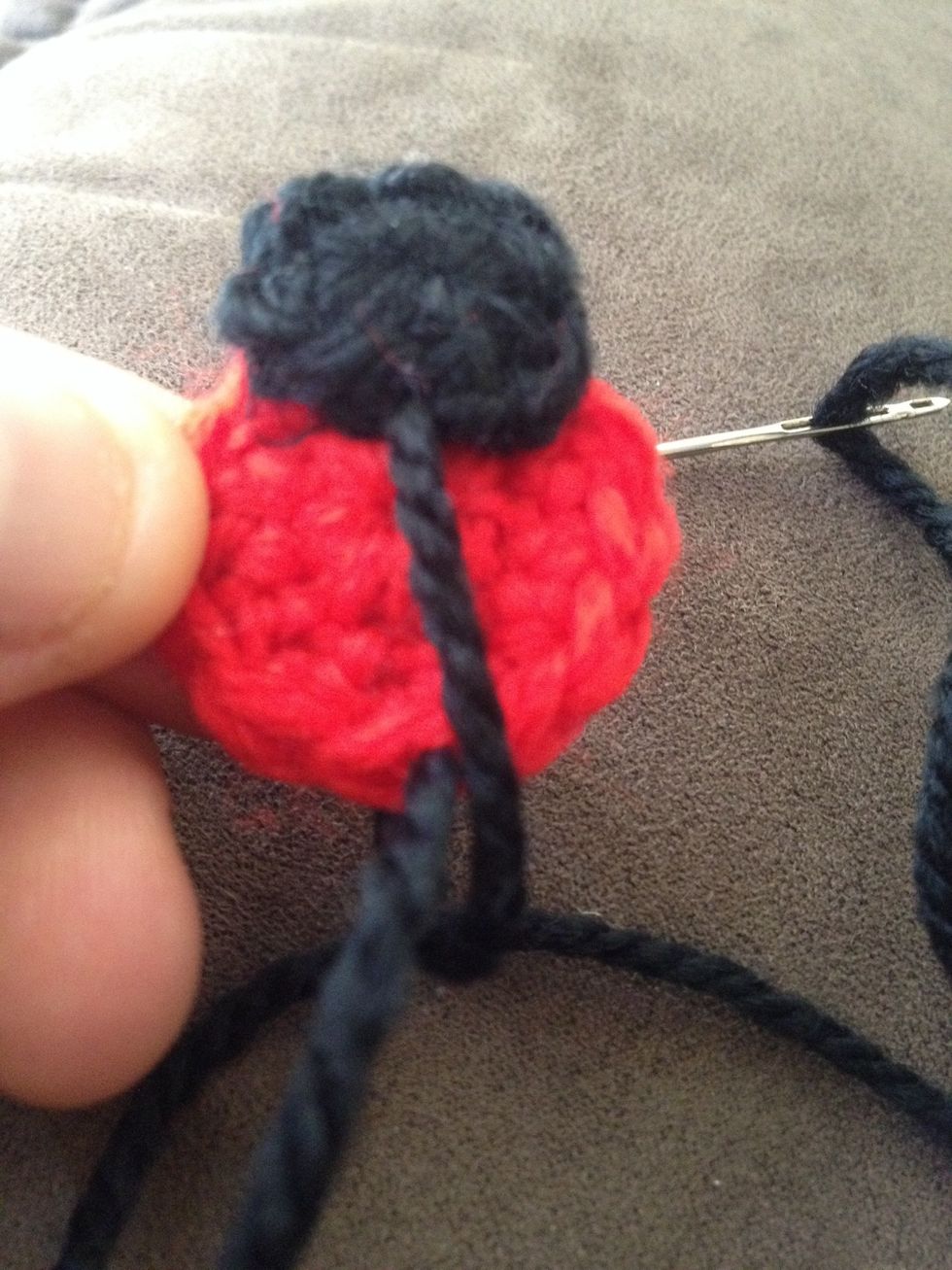 Go down centre of body and put needle through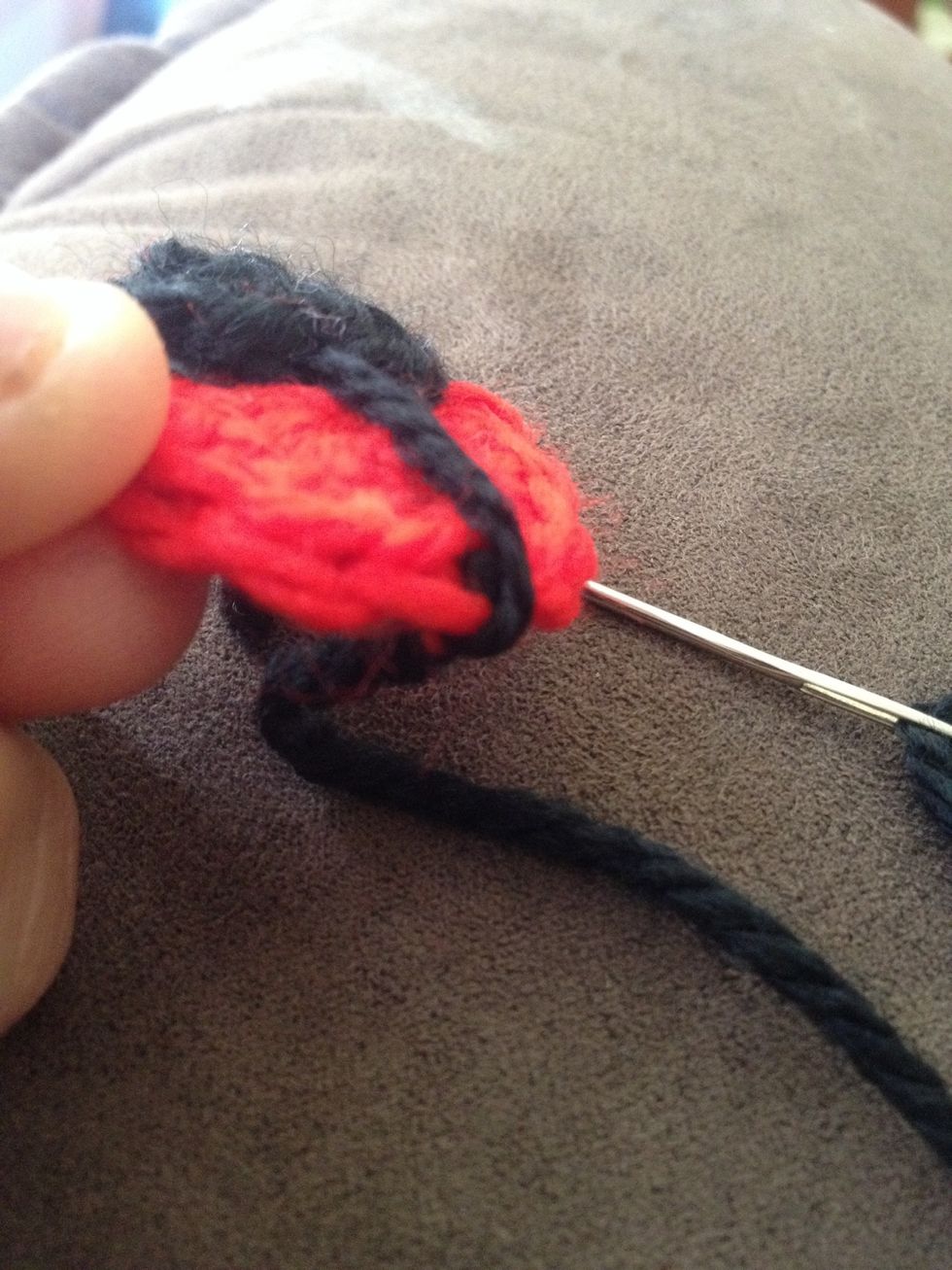 Loop it back up trough a stitch under the black line
Now move over to see of body to make dots. You can do this as you please but ensure you do 3 stitches for each dot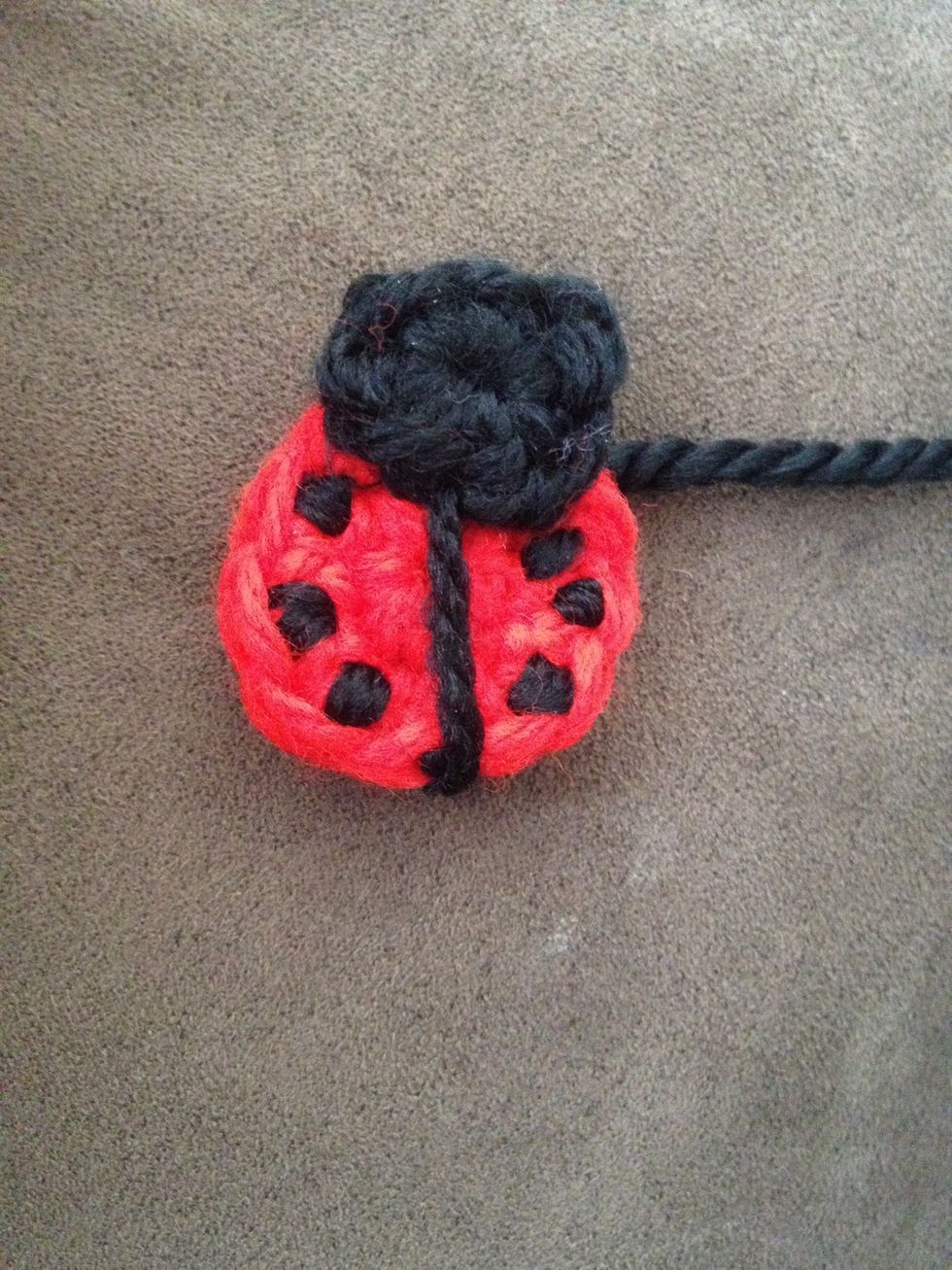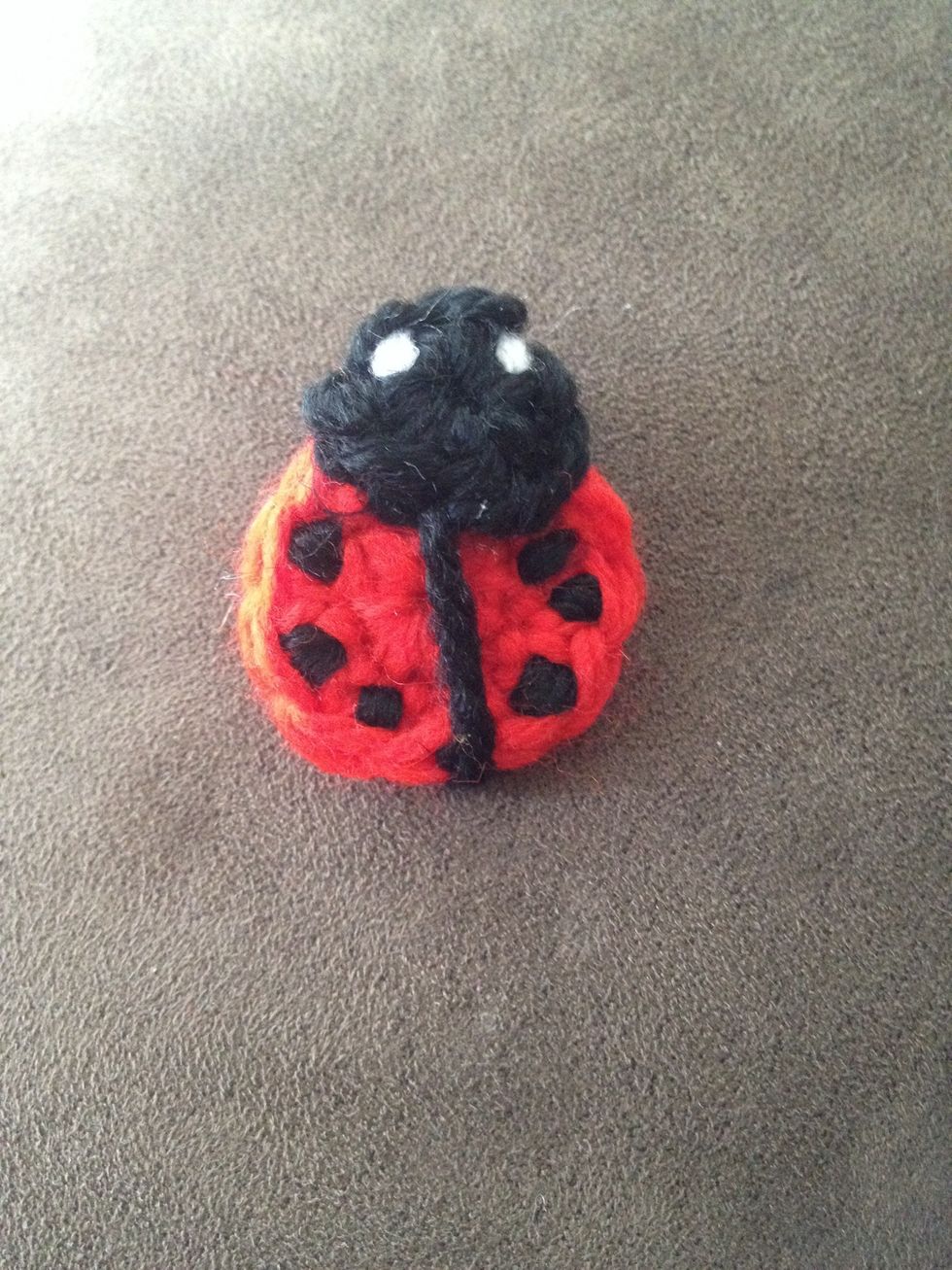 I use some white yarn to sew in eyes. It's up to you how you personalise your lady bug. Thankyou and hope you enjoy your cute little bug!
To make with a chain to start- ROUND 1 Slip knot, chain 5, slip stitch to first chain to make ring. Chain 1, now do 10 single crochet using the centre of the ring. When doing this
Carry your starting tail into these stitches to hide and pull it right at end
ROUND 2- Slip stitch to first stitch. Single crochet into each stitch around for ten again. Pull yarn tight and cut length to see into body and pull centre tail tight before sewing it in
Head Slip knot, chain 5, slip stitch to first stitch. Do 8 single crochet into centre for only one round. And finish off same way as body.
1.0 5.00mm crochet hook
1.0 Metre of red 8ply yarn (wool)
1.0 Metre of black 8ply yarn (wool)
Scraps of white yarn
Scissors
Yarn needle
Hope W
Crafty stay at home mum.! Located Australia and have a LOVE of crochet and all things crafty! Please feel free to ask questions or follow me