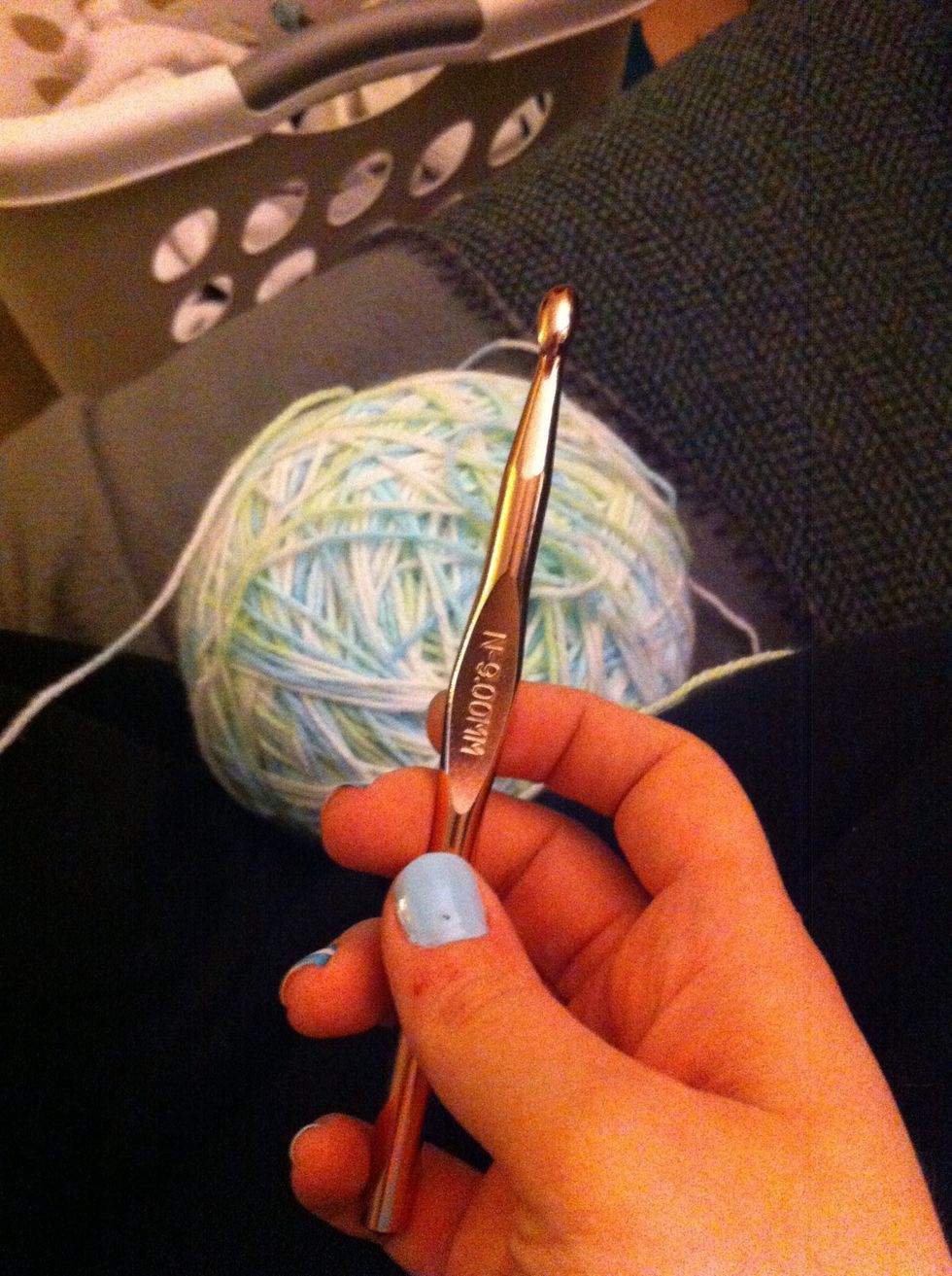 I'm using a big hook, size 9 (US) Boyle brand. The yarn is a baby yarn of some kind, so the stitches will be wide, so the "holes" will be big.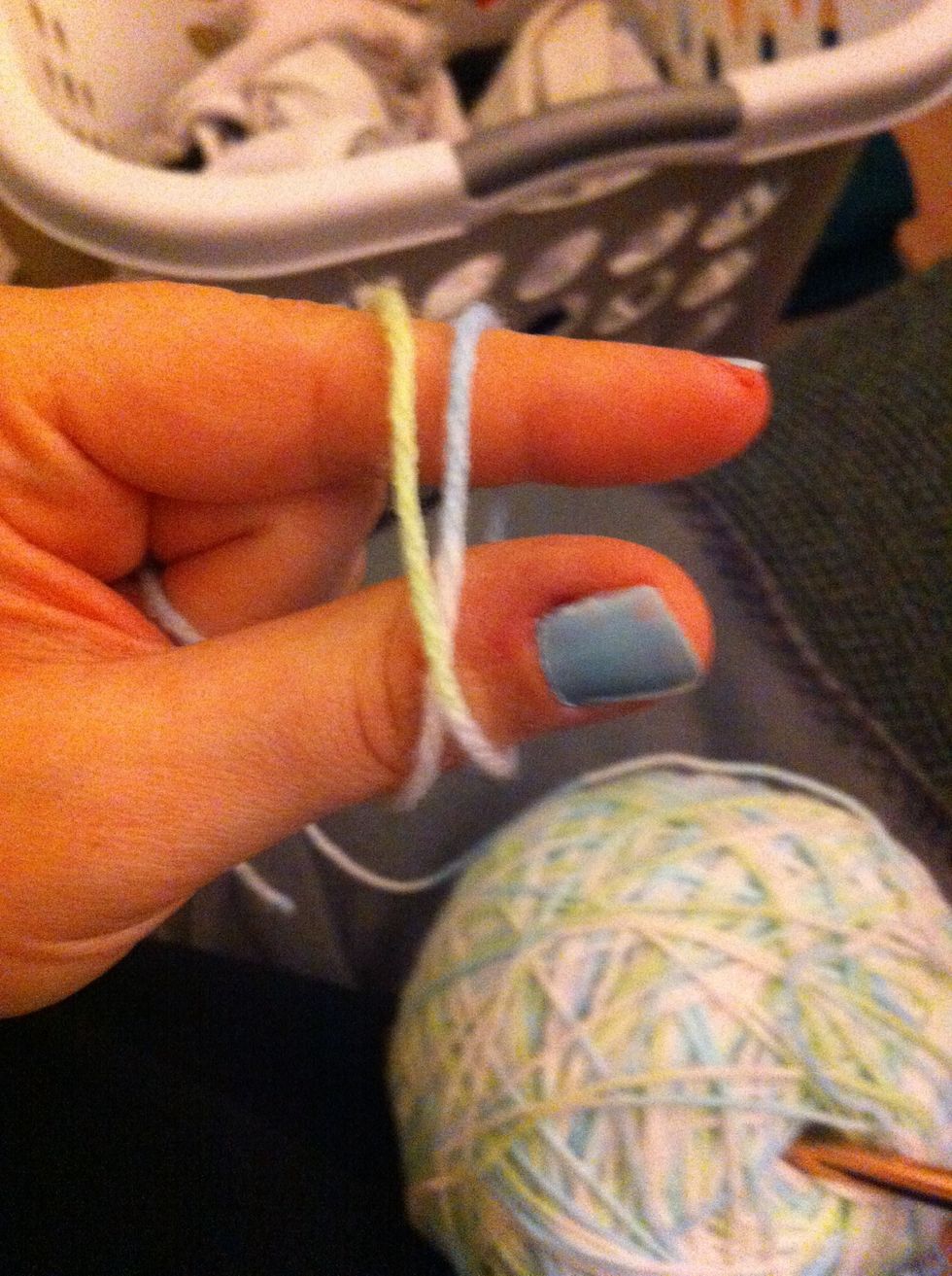 Loop the yarn around your thumb and pointer finger (left hand) and you will pull the back loop through the front one by taking the hook and putting it in the middle. Take the back string and pull.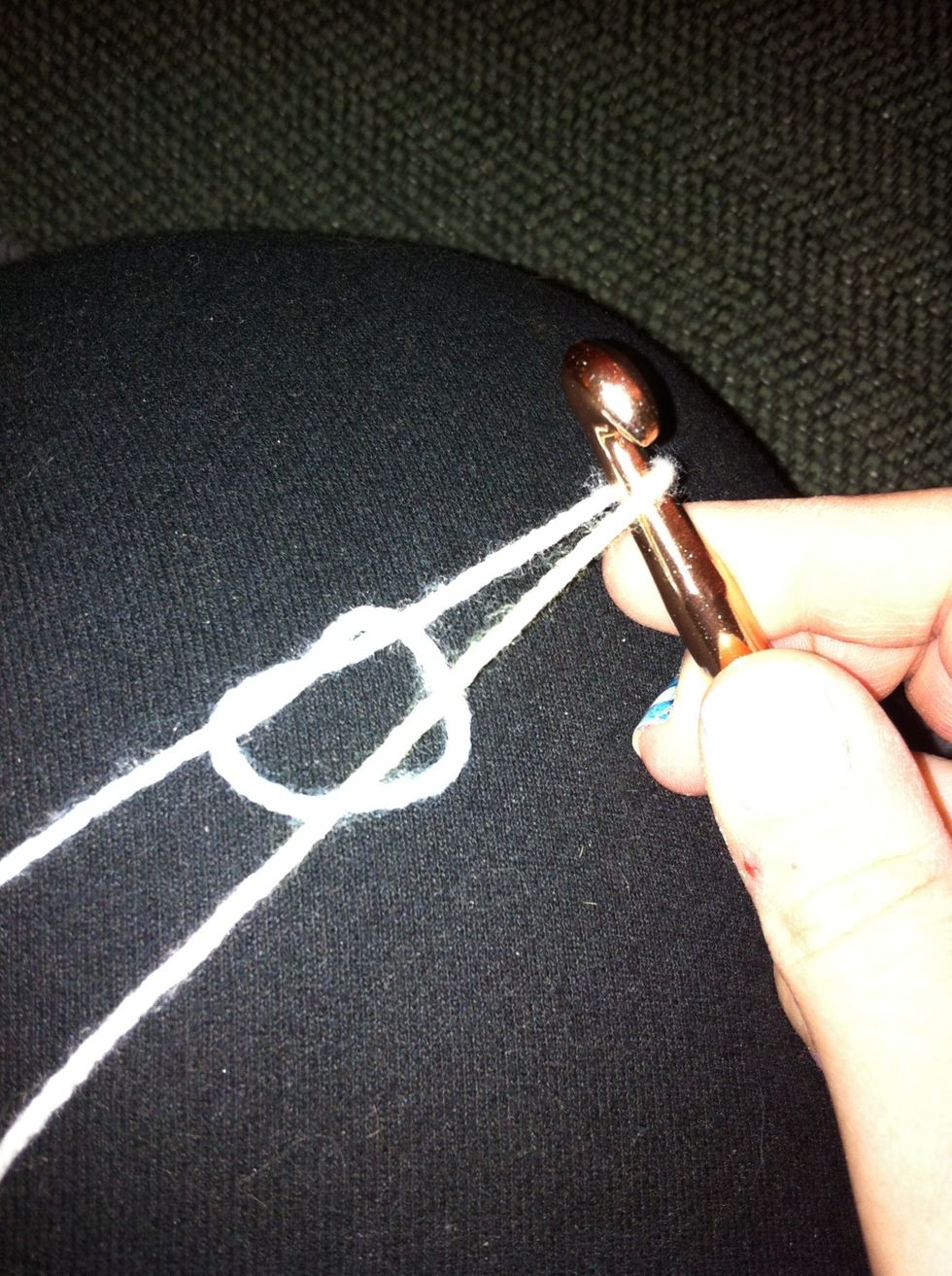 It will look like this, then pull it tight!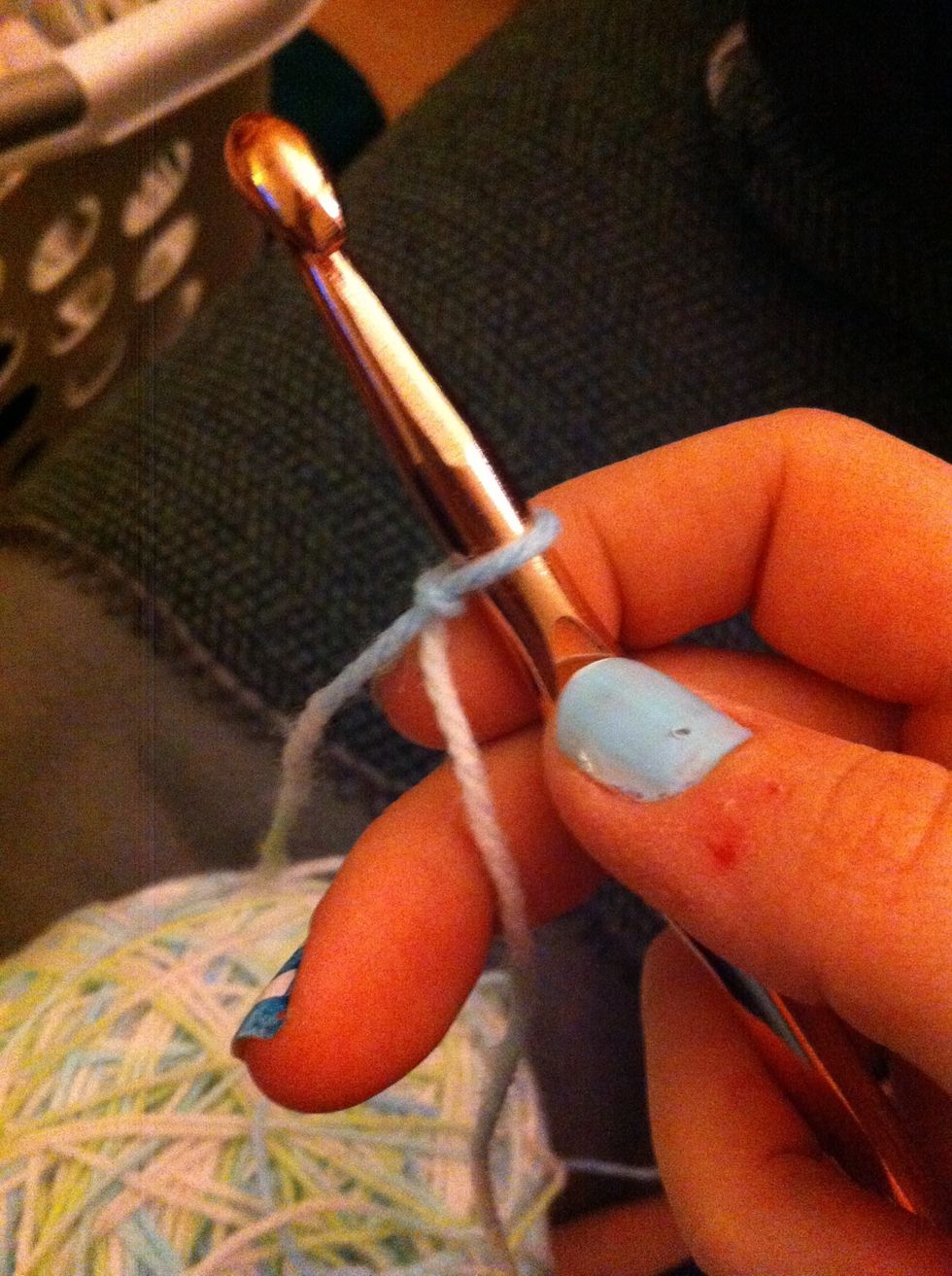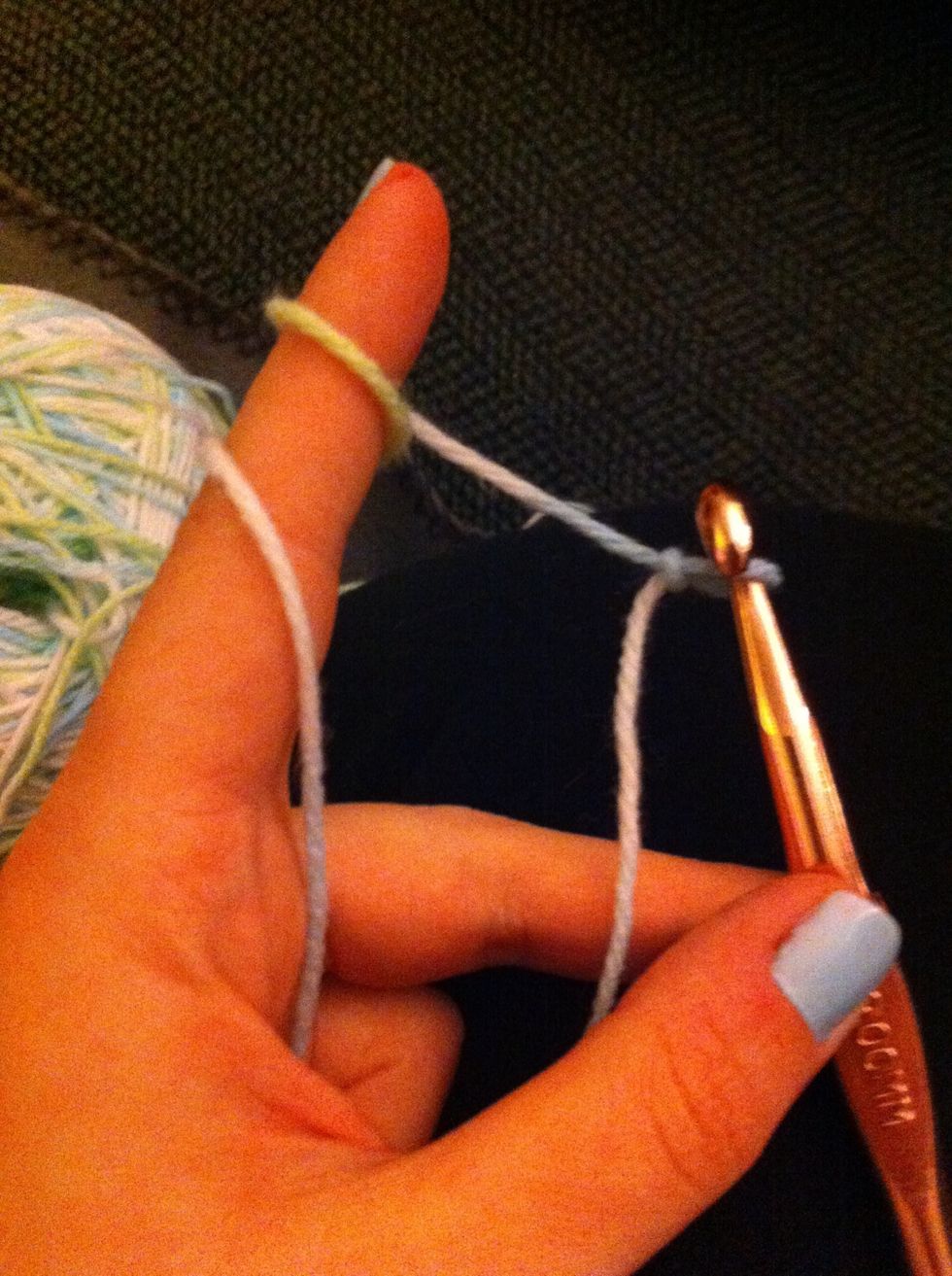 I always wrap the yarn around my finger twice, but that's optional. :)
Ignore my dirty house!! You take the hook and twist the yarn and pull through and repeat.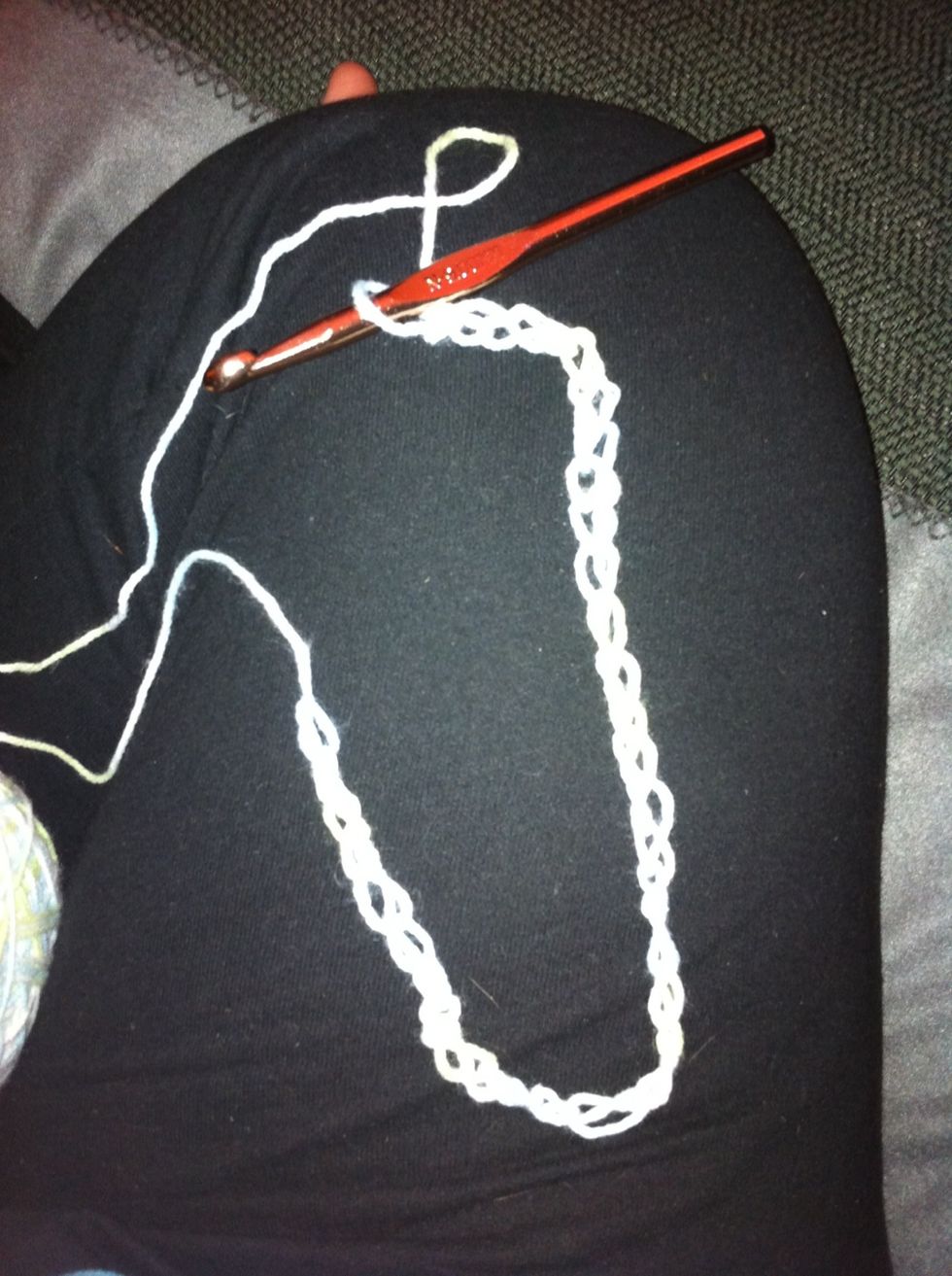 You can make a pretty long chain in just a few seconds or a minute, depending on how fast you are and the project.
Next, you will take the hook and stuck it back through the last complete loop on the chain and this will start the "stacking". I'm not sure what the actual term is...I guess starting the next row.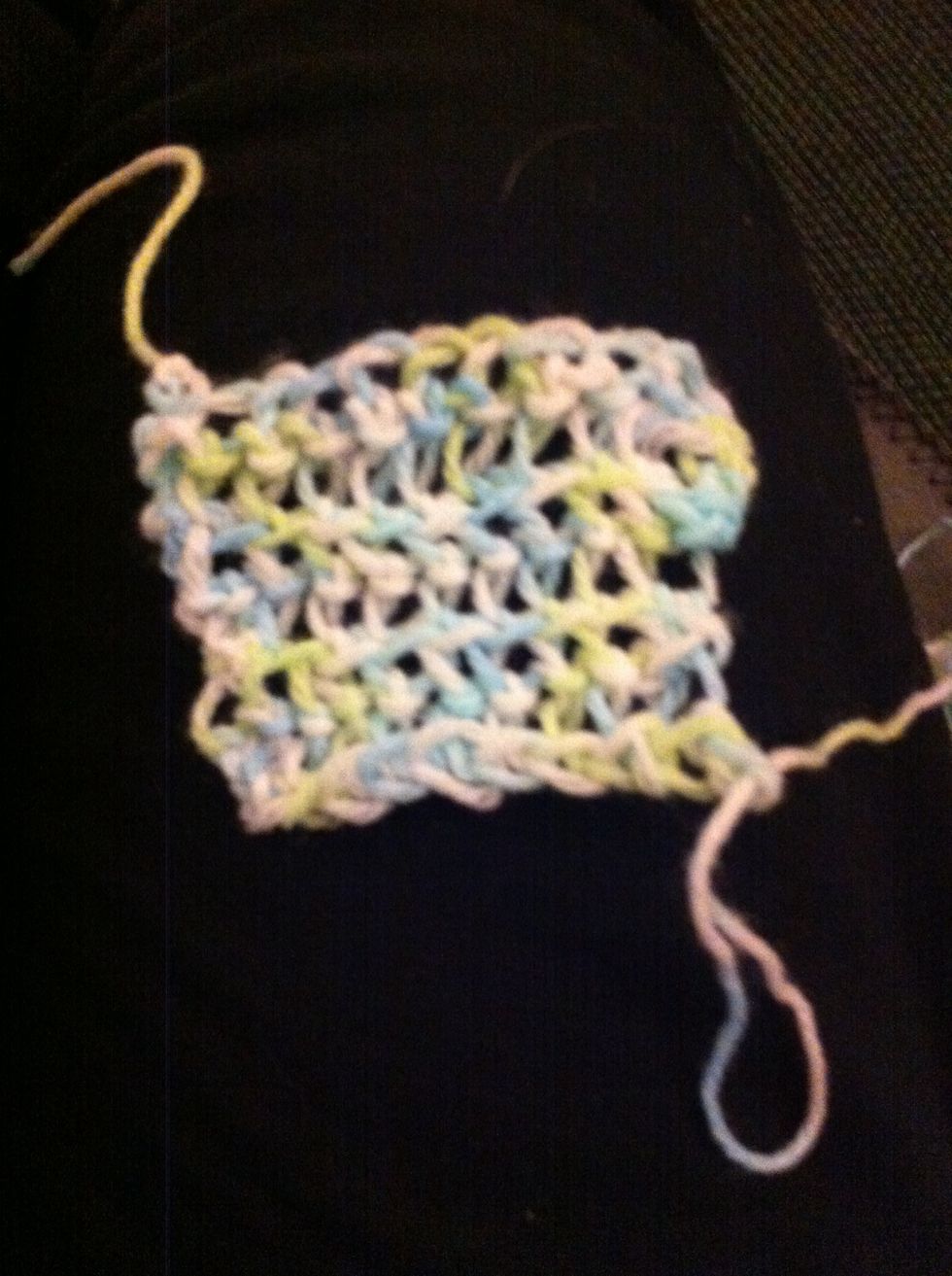 Here is a very small square. The one edge is really uneven, sorry about that. You can count your stitches and that will help.
You basically just repeat over and over. Baby stuff is generally easier because it's smaller. :)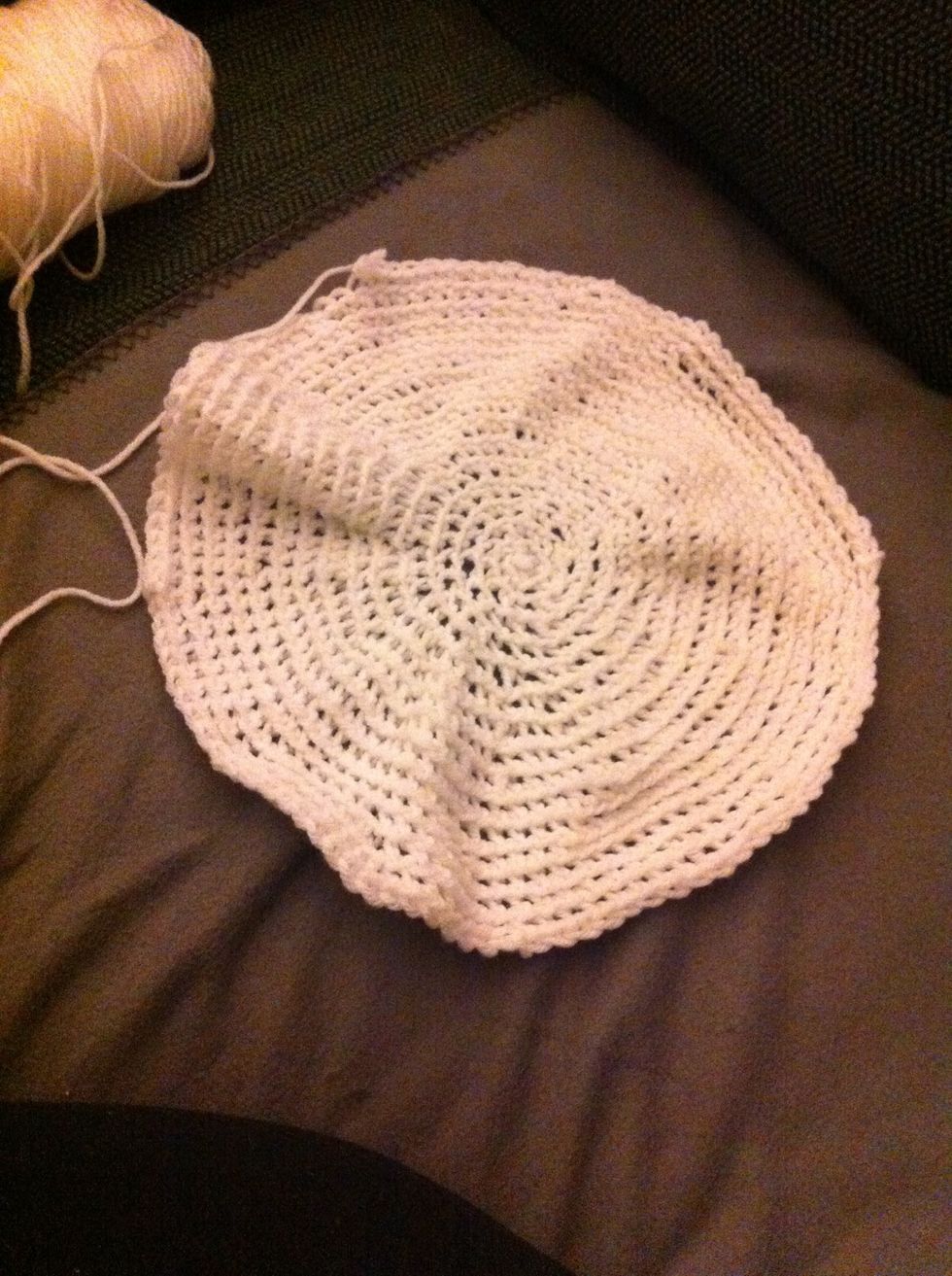 Here is a round blanket that I've started.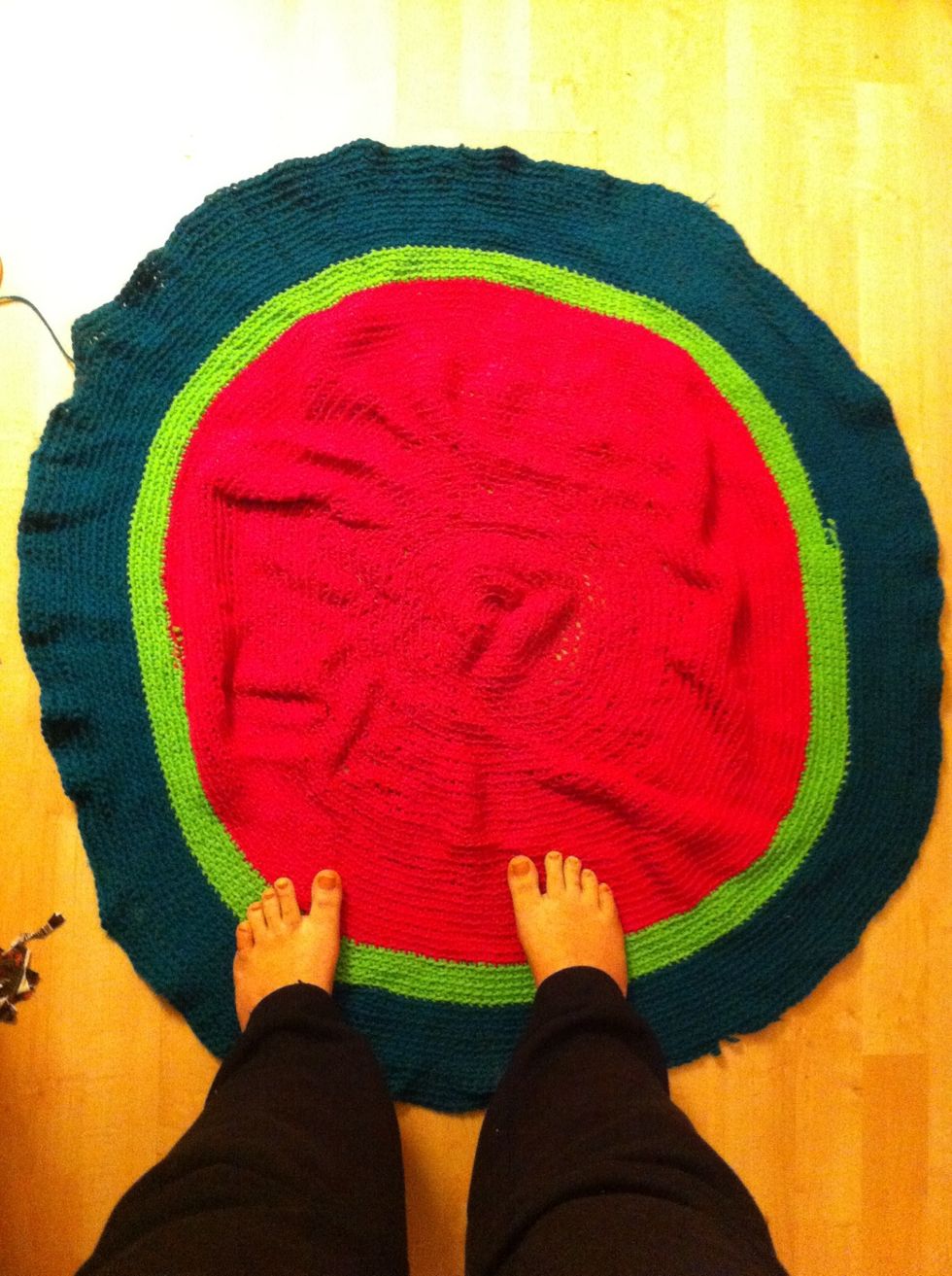 Here's another where I added colors, feet for scale. :). For that, just grab the tail of the other color yarn and drop yours and continue on. Easy enough once you start. It could be a rug too?
Hopefully that made sense! I have nervous hands and super high anxiety, so knitting and crochet is an amazing hobby. Very zen. Your hands can get tired, so be careful. :)
Yarn
Crochet hook
Your hands