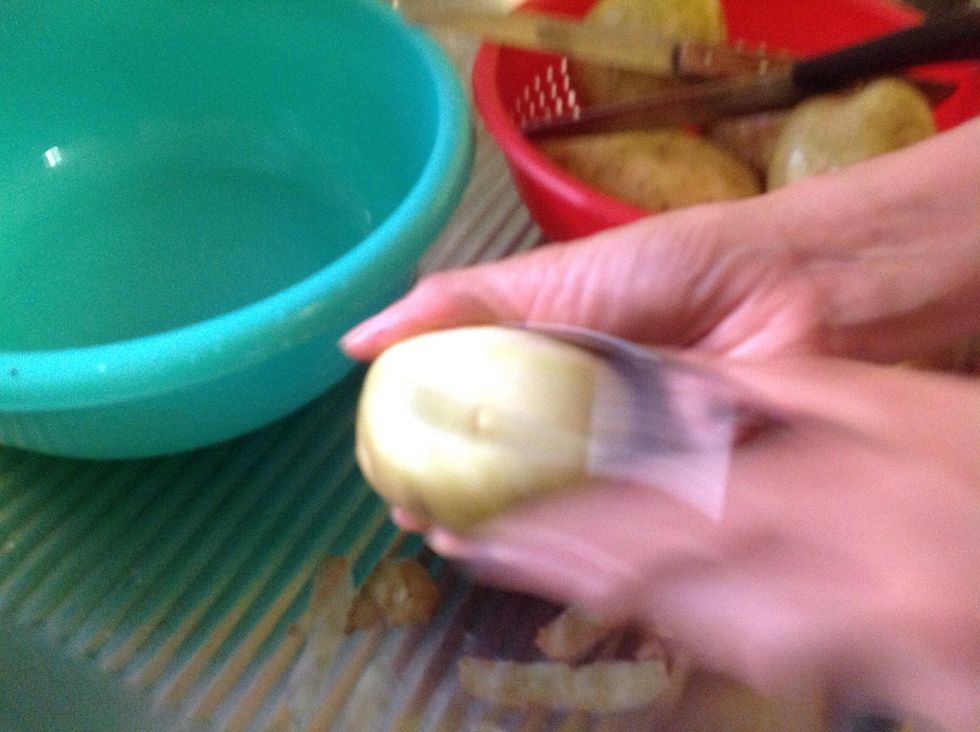 Peels the potatoes skin as shown above.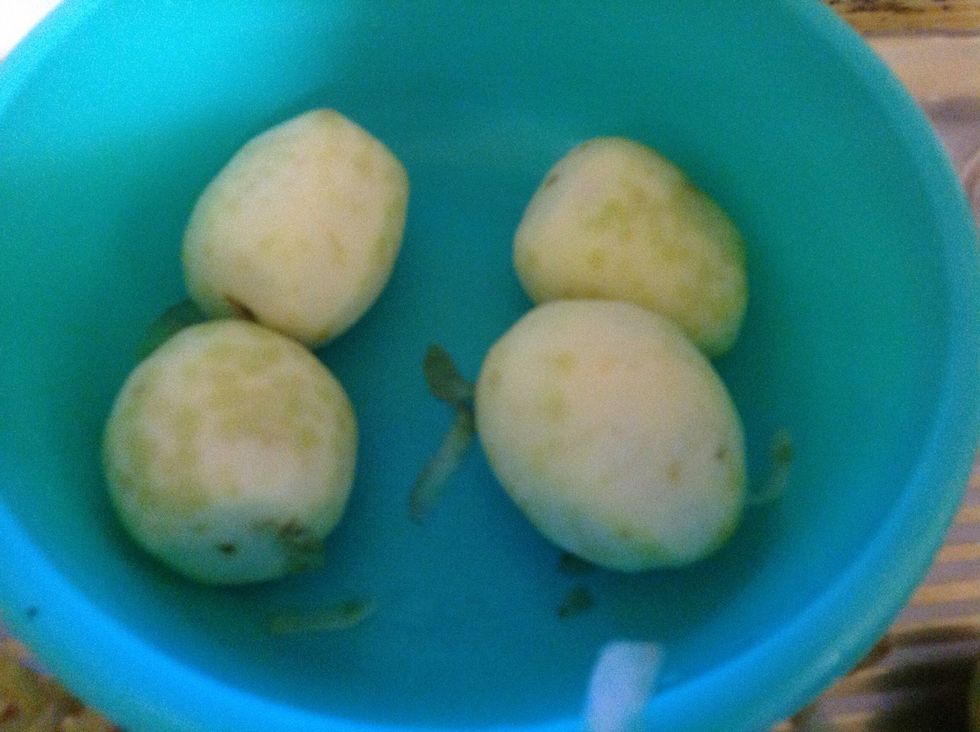 Rinse Potato with cool water, then rinse it once more
Cut the potatoes into sixths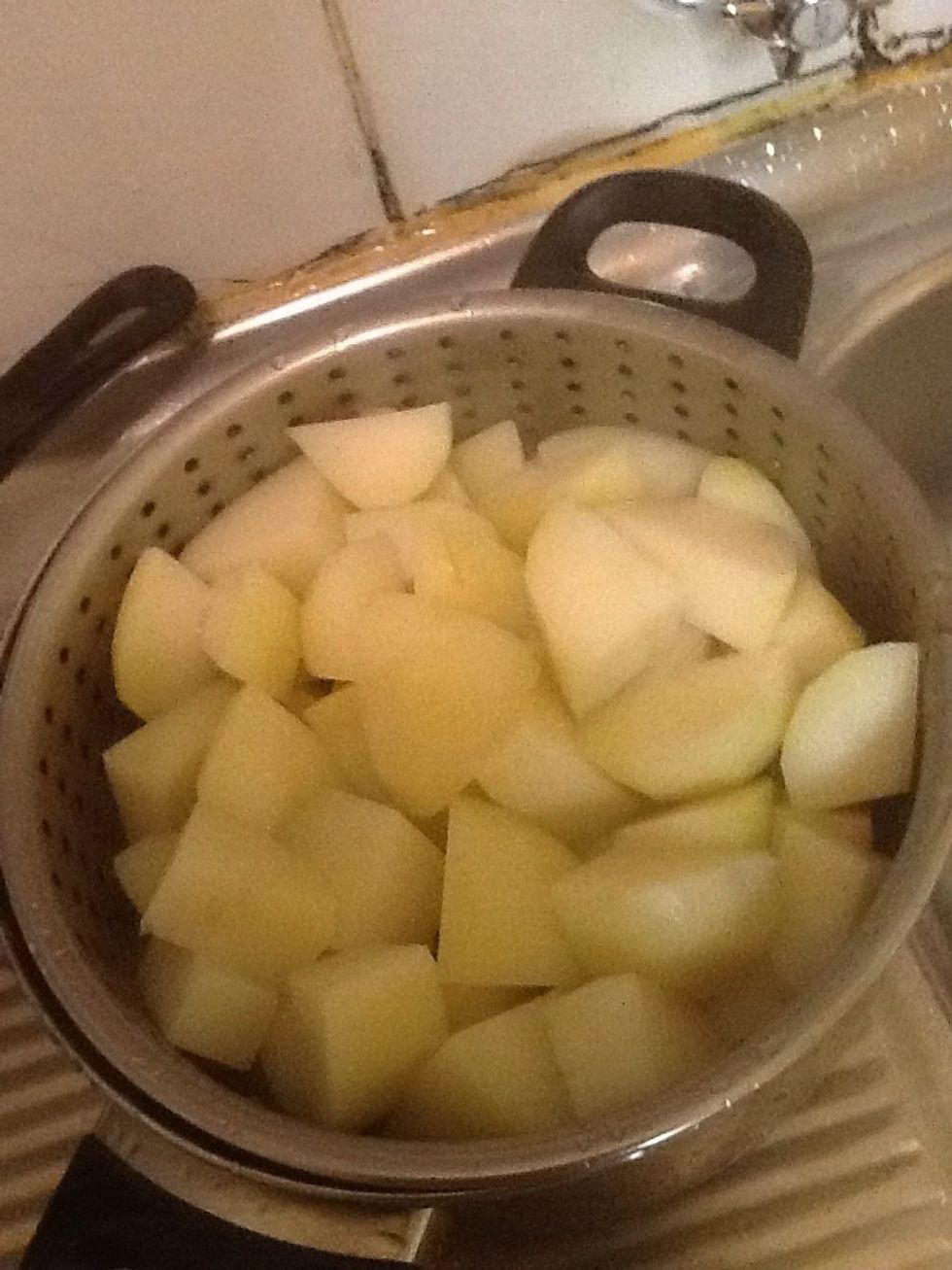 Place all the potatoes into the large pot and add water too 2/3 of the pot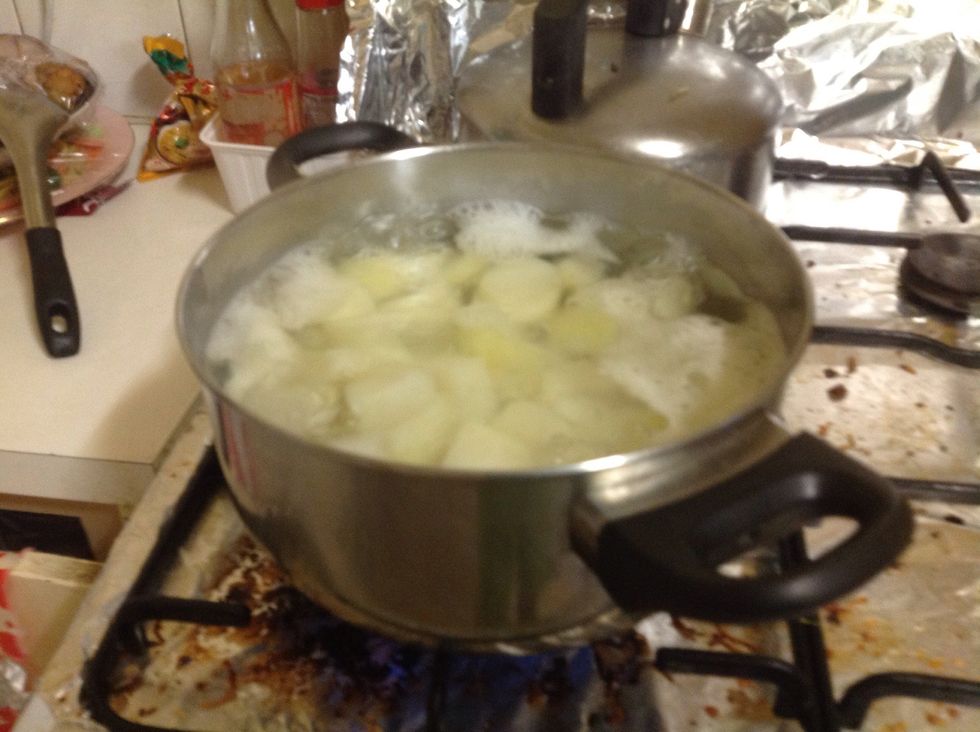 Place pot on stove and let it boil for about 15-25 mins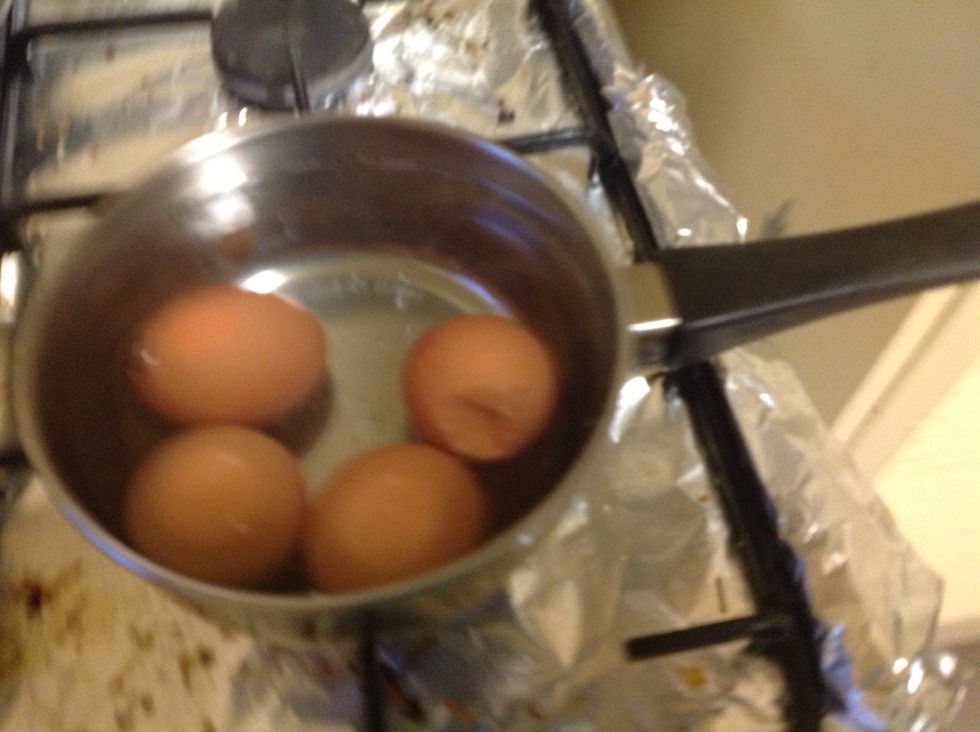 Grab 4-6 eggs, place them in the small pot, fill the water level to 2/3 and wait 5-10 minutes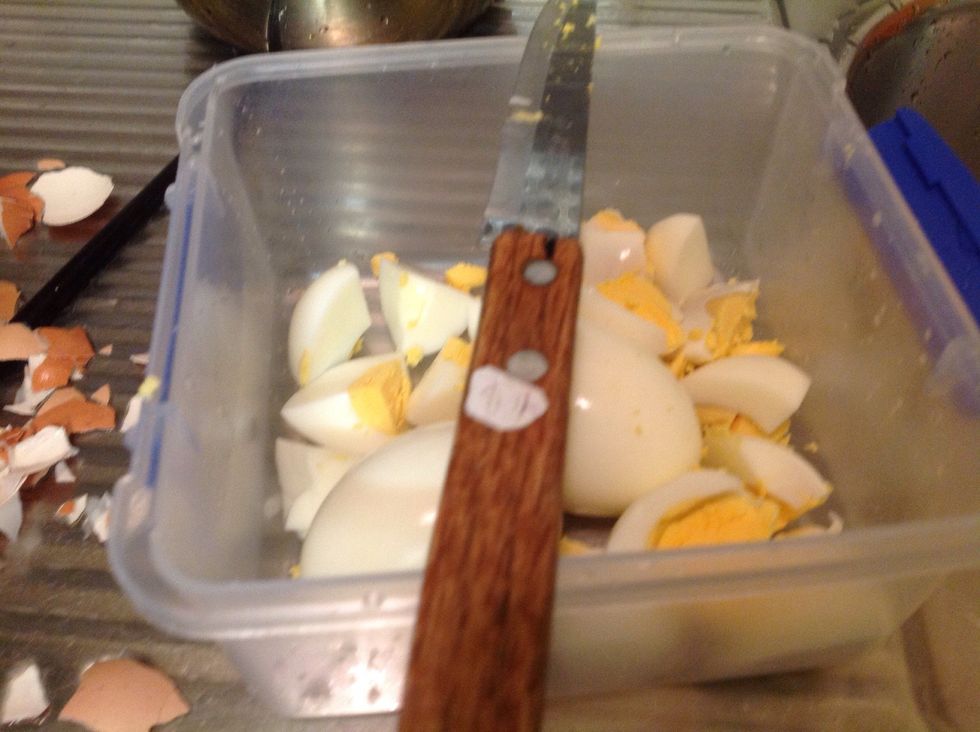 Crack shall and cut the eggs...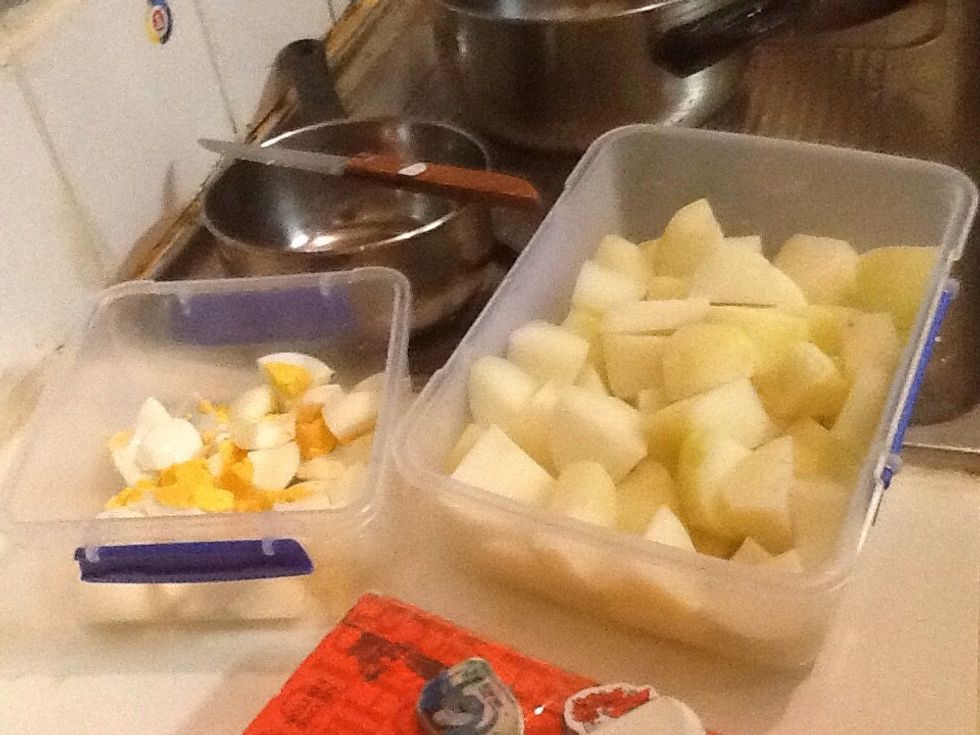 Mix the potato and egg together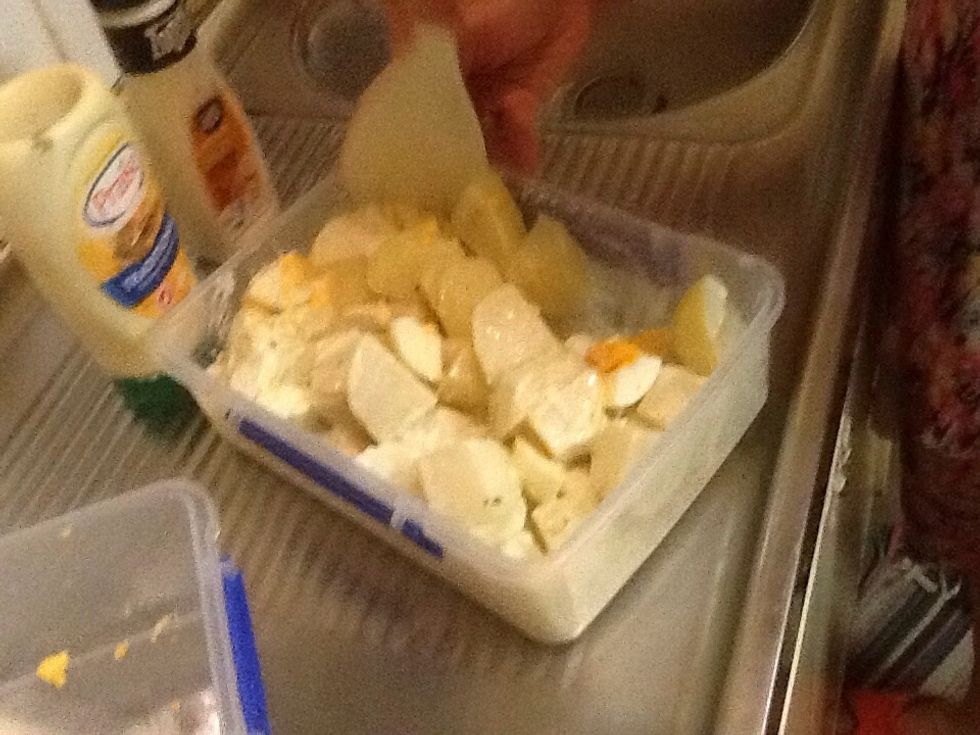 Once done.... Add mayonnaise to it as well as the ZOOSH Creamy Potato sauce and enjoy ( served hot, warm or cold )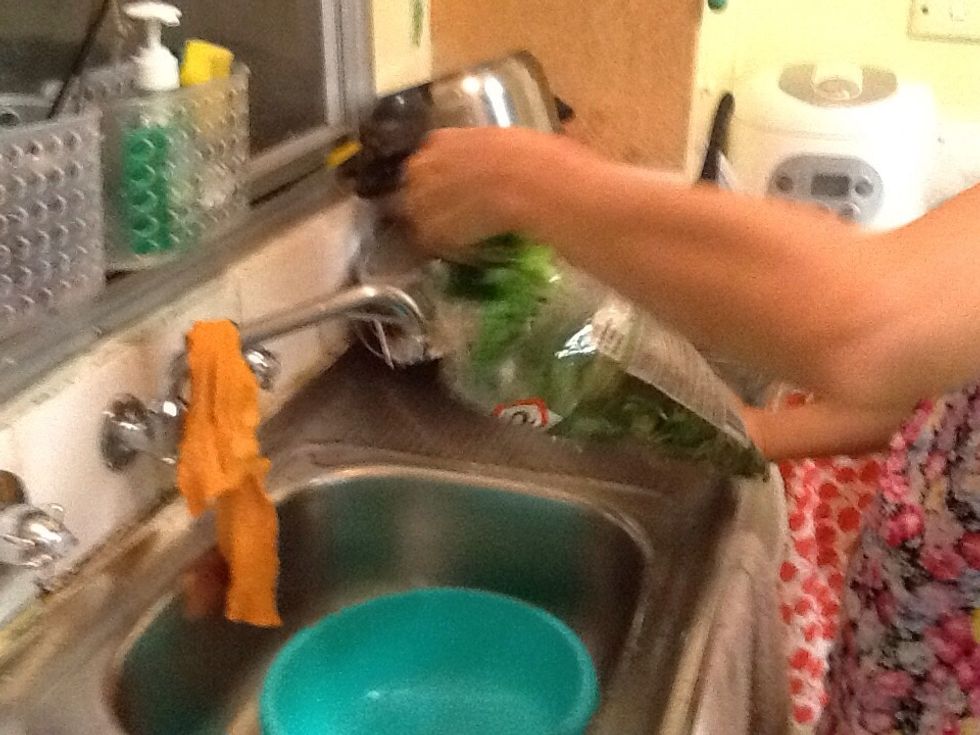 Grabs some Spinich, Lettuce or Cabbage and rinse ( OPTIONAL )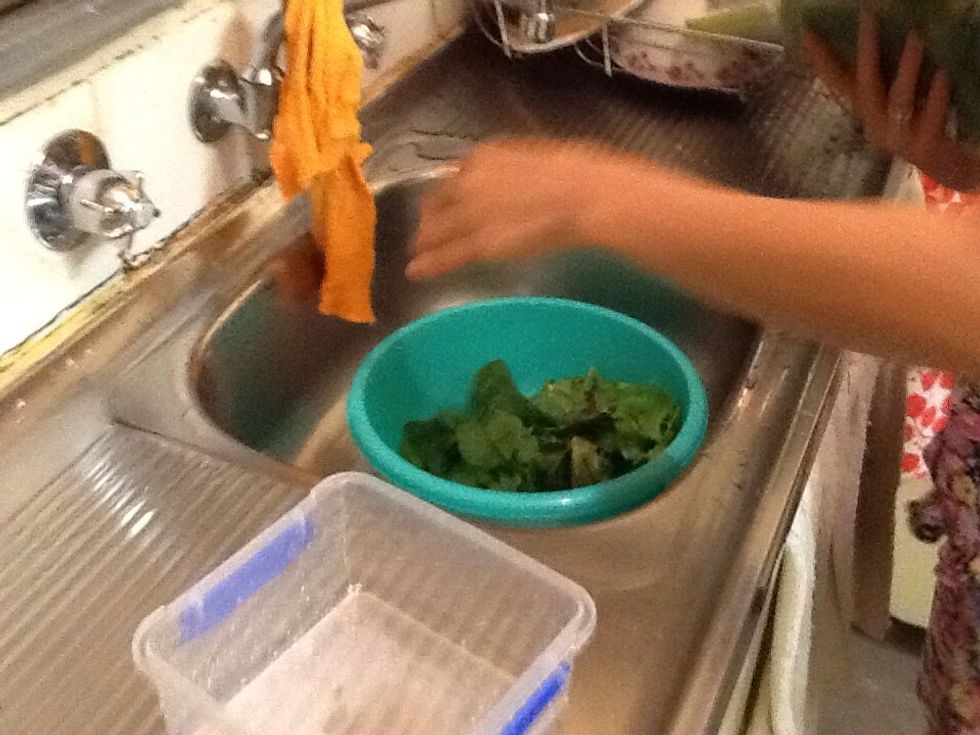 Rinse the plants/leaves thoroughly with warm water ( repeat this step 2-4 times ) (AGAIN OPTIONAL)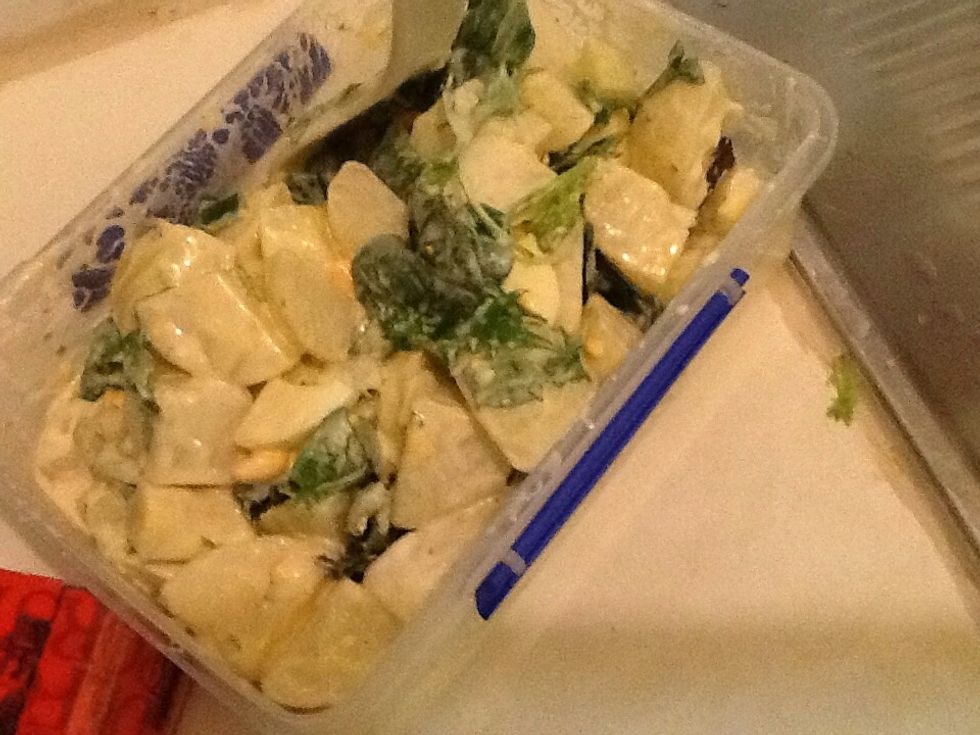 After that, combine the potato and egg with the leaves, stirring it up slowly and carefully... ONCE DONE enjoy meal ( can be served hot,warm or cold )
TASTE It tasted like creamy egg and potato with a hint of the juicy hint lettuce, cabbage and spinach. I like it very much as it would be absolutely delicious with a texture of meat into it. 8.5/10
Nutrient about my meal is that it has low in calories and fat. High in protein, calcium,vitamins and minerals. Has some sugars and fats but it's good to have a bit of both in our body.
Any type of exercise that will burn down the fat is an Exercise that most people should take.... I mean it's good for us when we're doing it at a young age because it helps our body grow in some ways
5.0 Potatoes
5.0 Eggs 1
1.0 Knife ( sharpened )
1.0 Cutting board
2.0 Pots
1.0 Peeler
2.0 Litres of Water
1.0 Zoosh creamy potato
1.0 Mayonaise