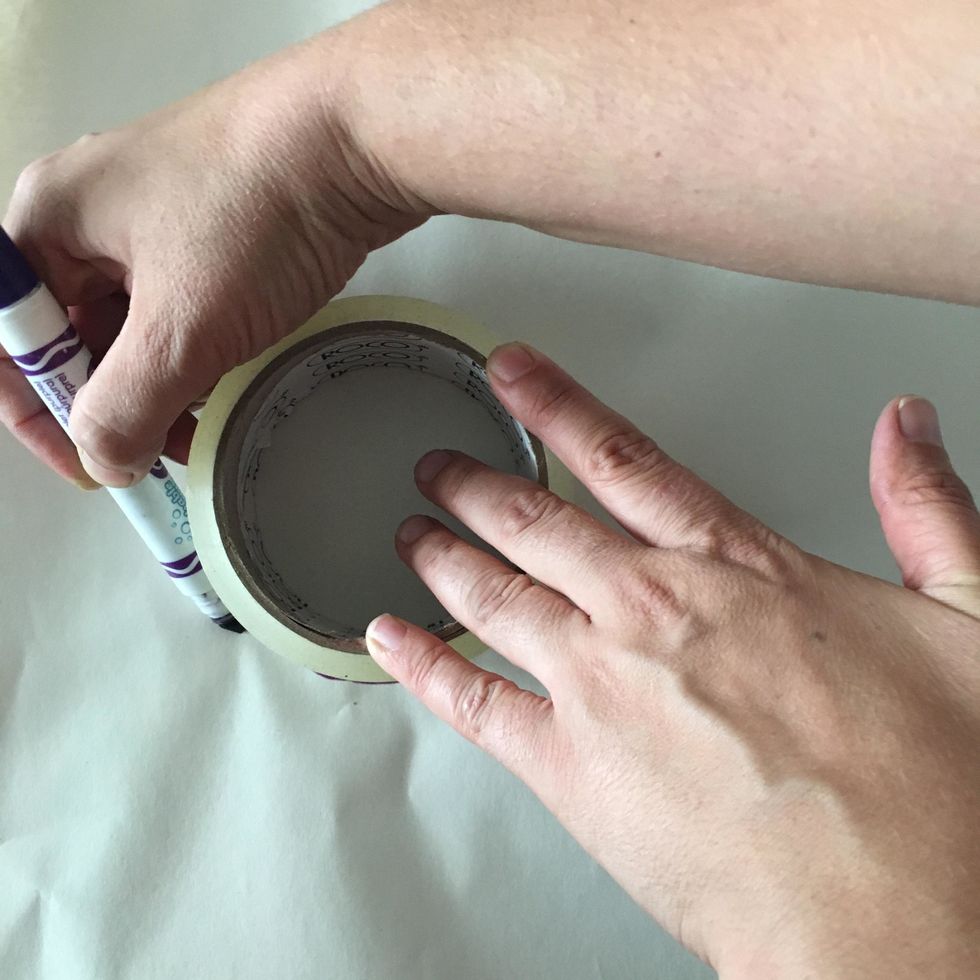 This is a game that will end with a large collage of Zentangle patterns created by your students. Each student gets a turn. First draw 2 circles anywhere on paper and any size.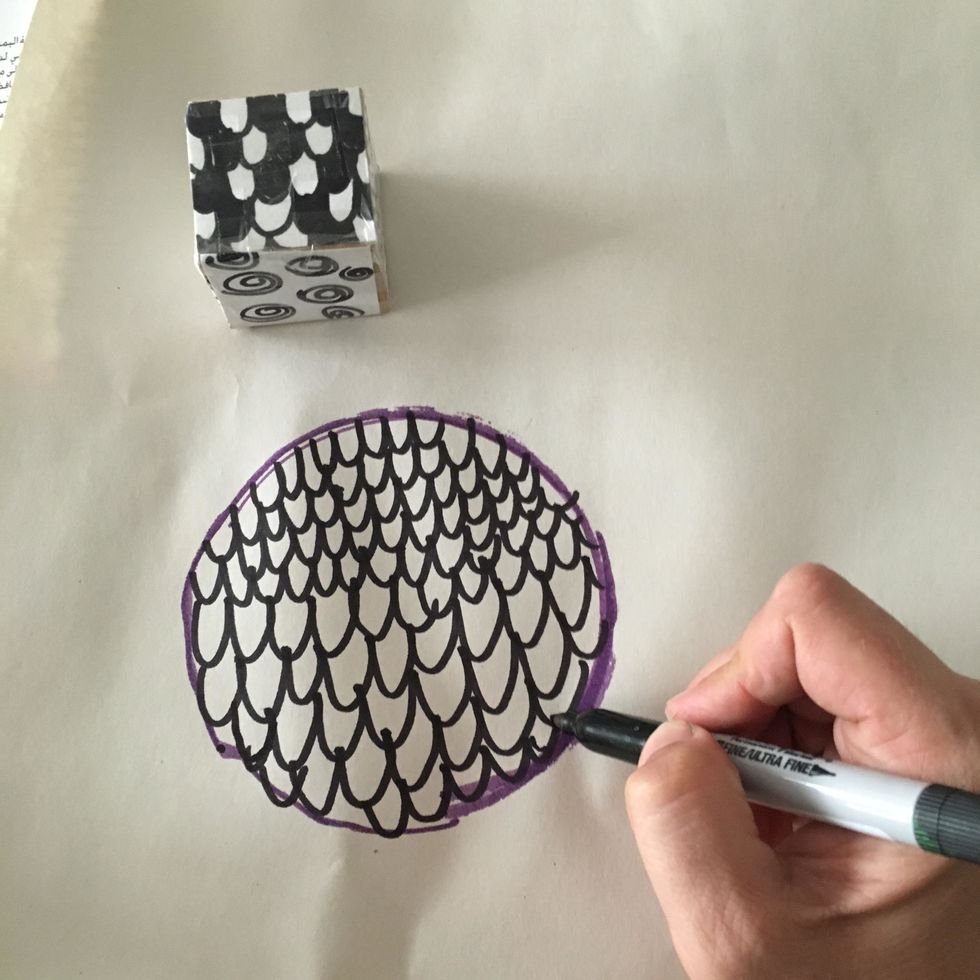 Next, student rolls 2 dice. The pattern that they roll is what they will draw in one of the circles. If they roll a 'Create Your Own' then they get to design their own pattern.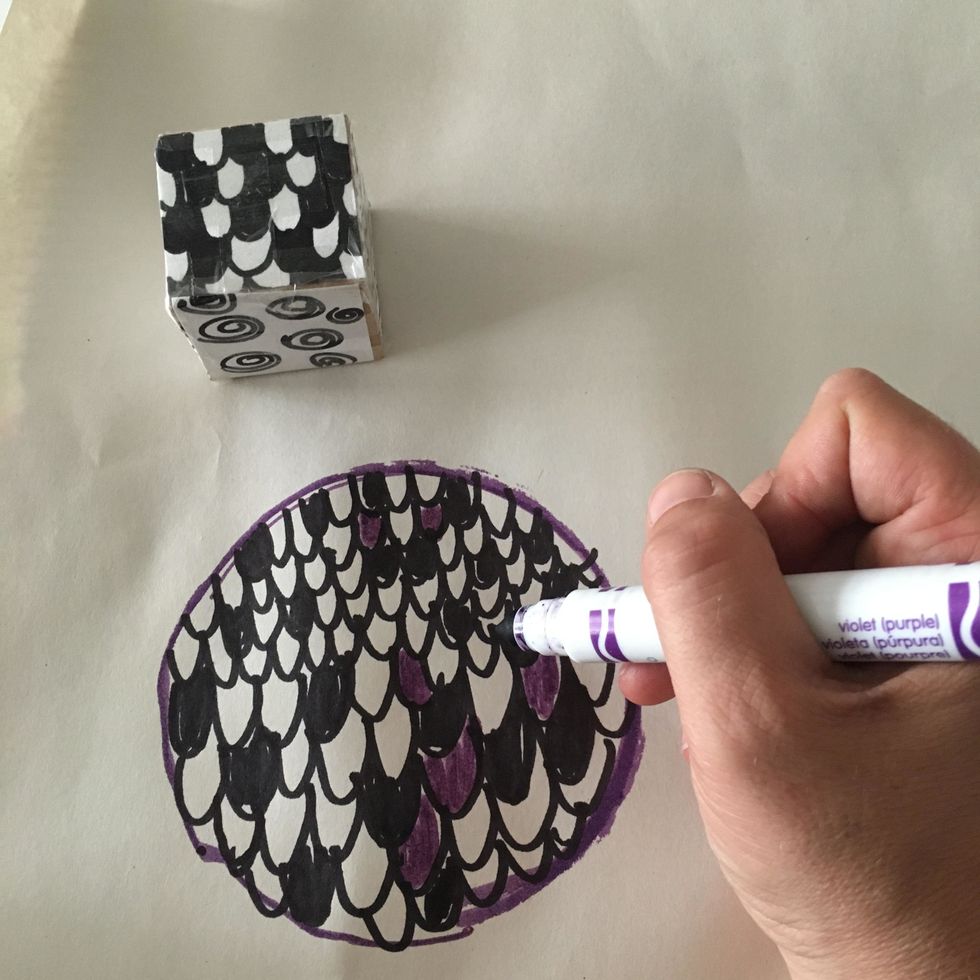 Students can color in their pattern anyway they like. They can roll as many times as the teacher likes.
Large paper
Dice with Zentangle Patterns
Markers
Various size circles to trace