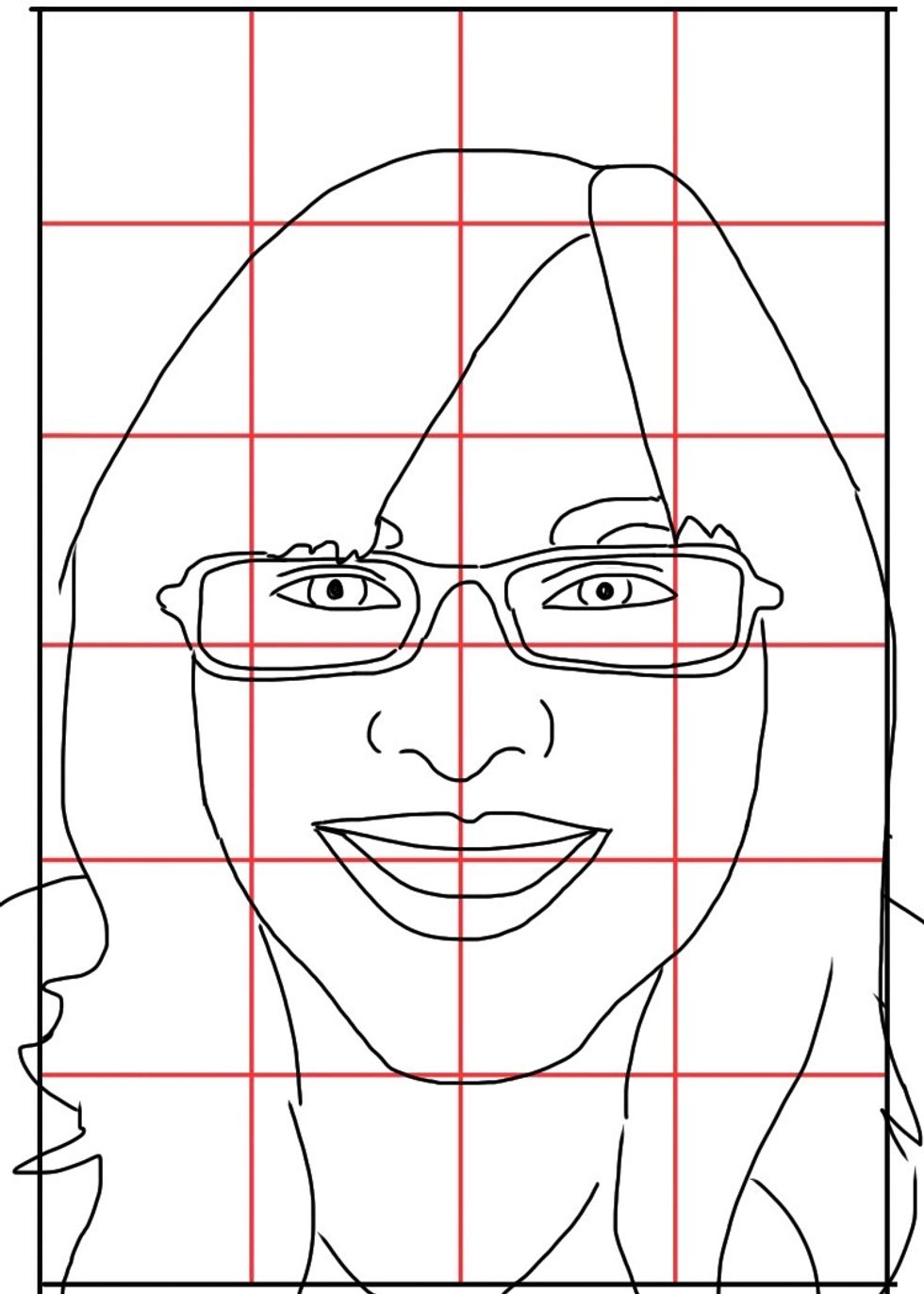 Use your line drawing created on your iPad. (This was done prior to these steps in the Art Studio app )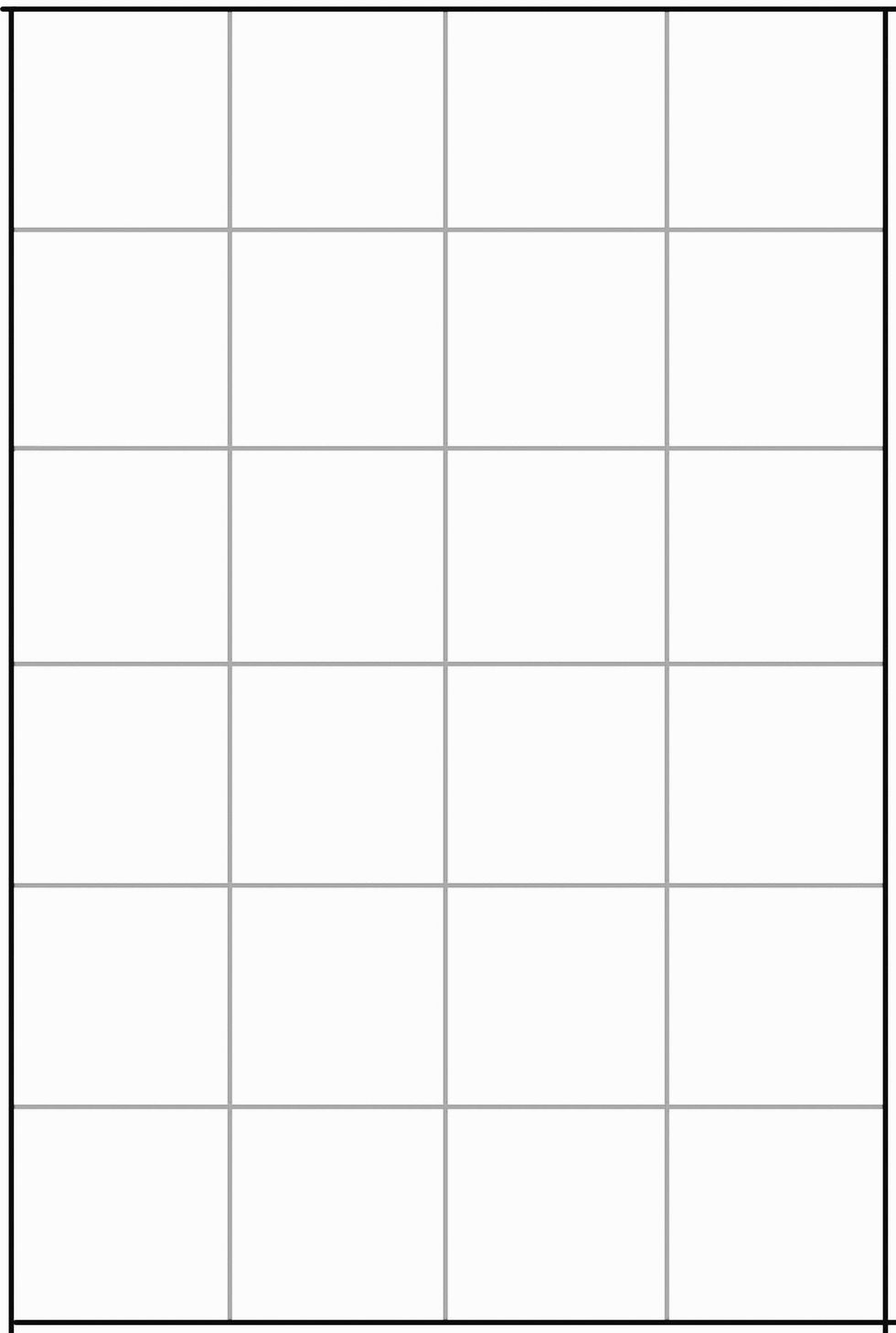 Use a ruler and pencil to create a proportional grid on watercolor paper that is 12 x 18 inches. Each box should be 3 x 3 inches.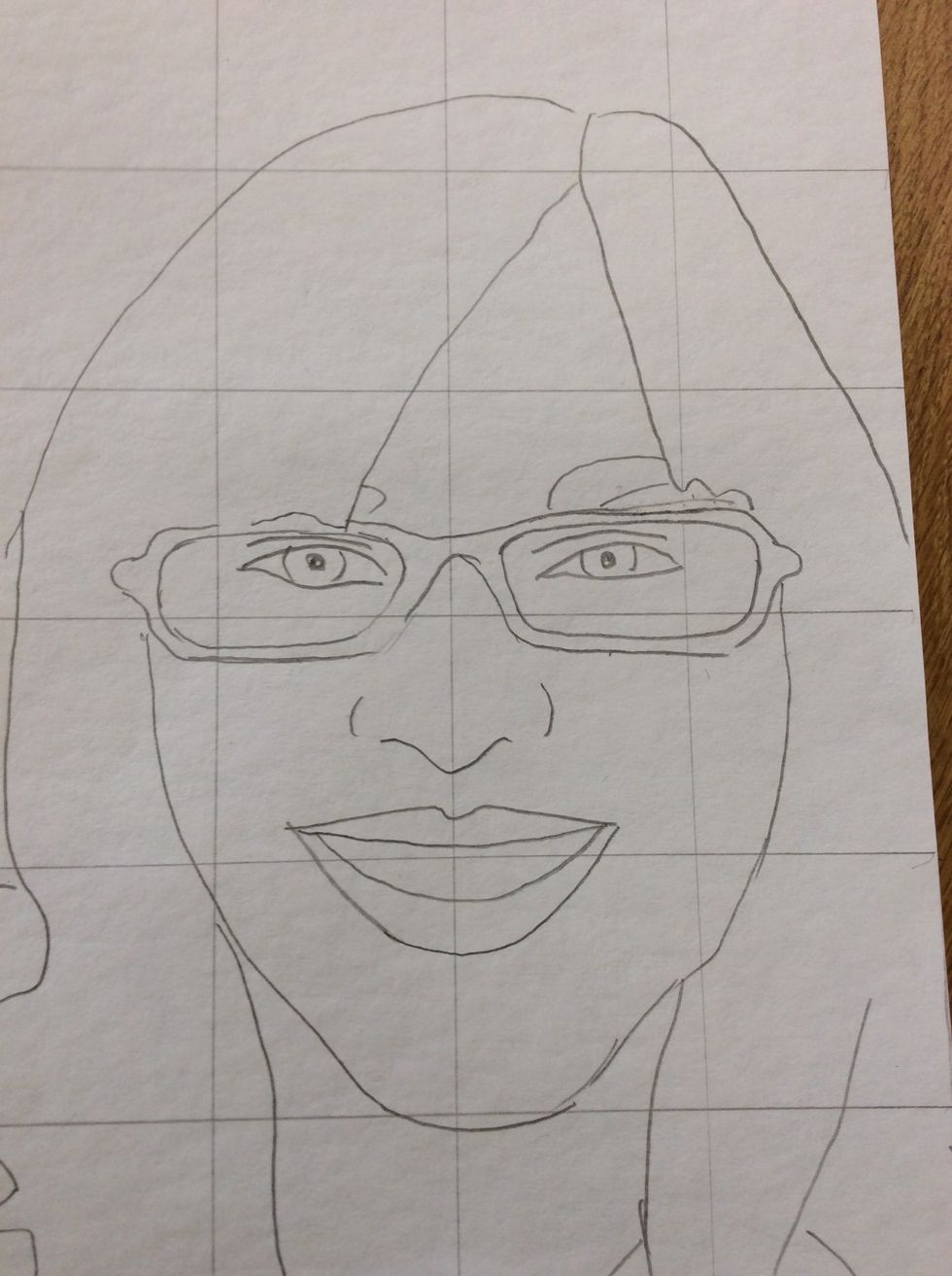 Use the grid printed from your iPad to draw on the watercolor paper. Draw slow and keep your pencil marks light!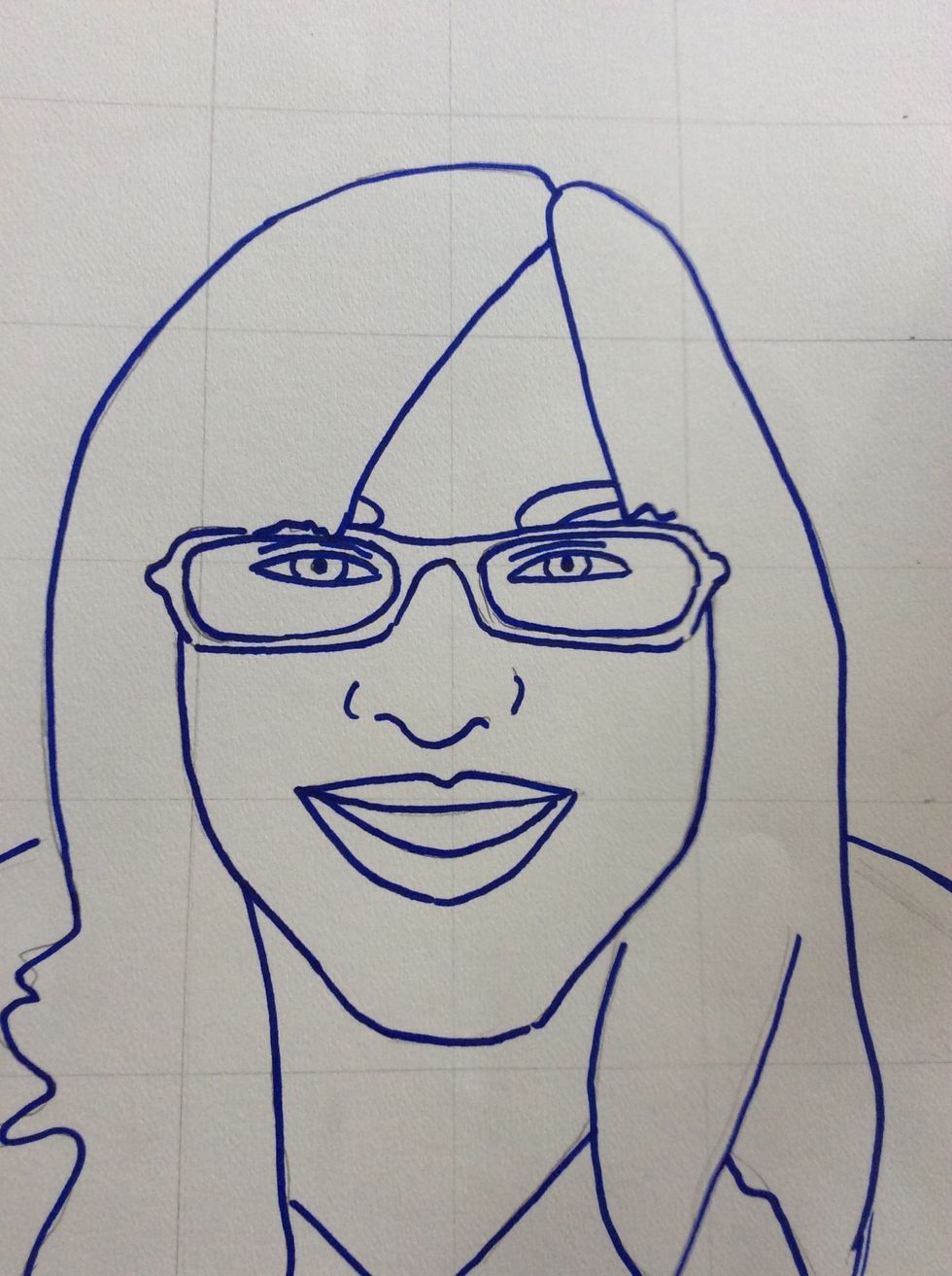 When you're finished drawing on the watercolor paper, outline your line drawing with permanent marker.
Erase your guidelines and pencil marks completely.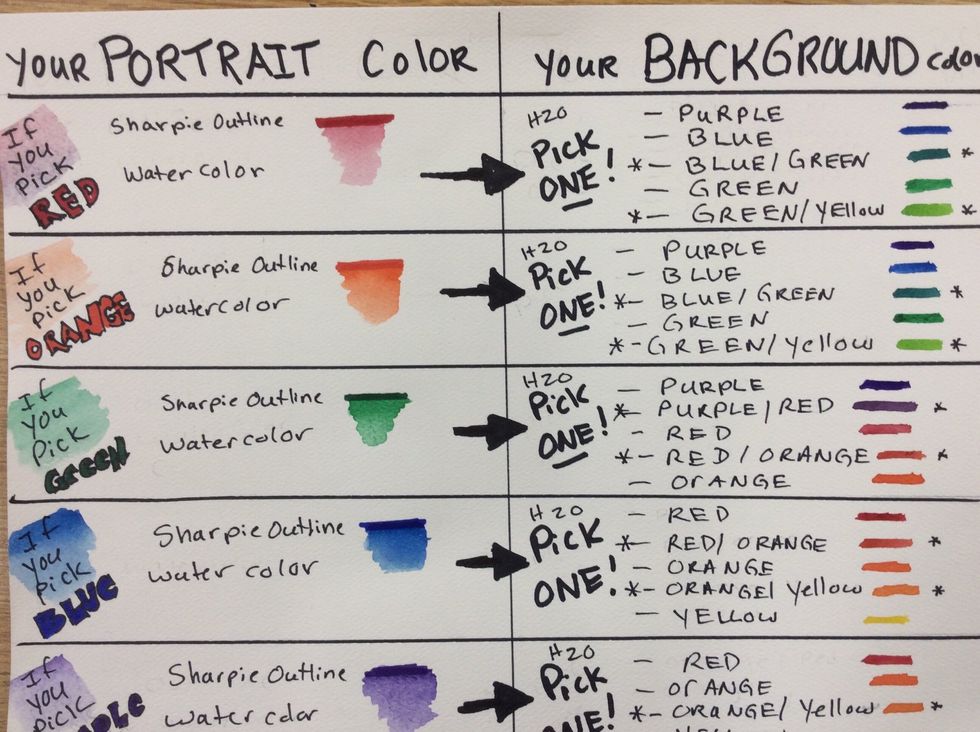 When your self-portrait is done, pick a color from this chart for your background.
Pencil
Ruler
Permanent Markers
Watercolor Paper
Watercolor Paint
Watercolor Paint Brushes