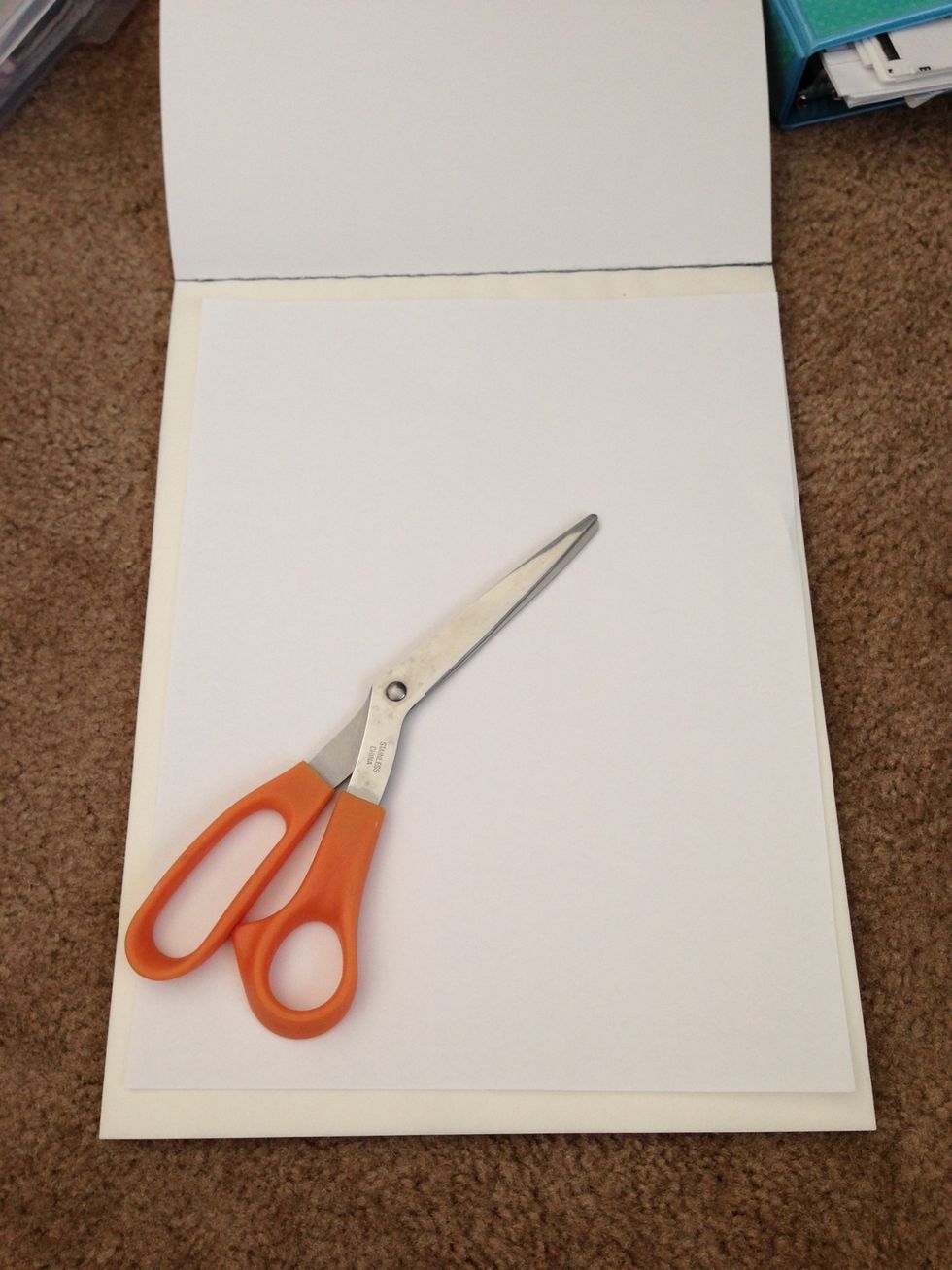 First if your tracing paper is not 8.5 x 11, trim excess to the size that your printer will take. Then load tracing paper on your printer.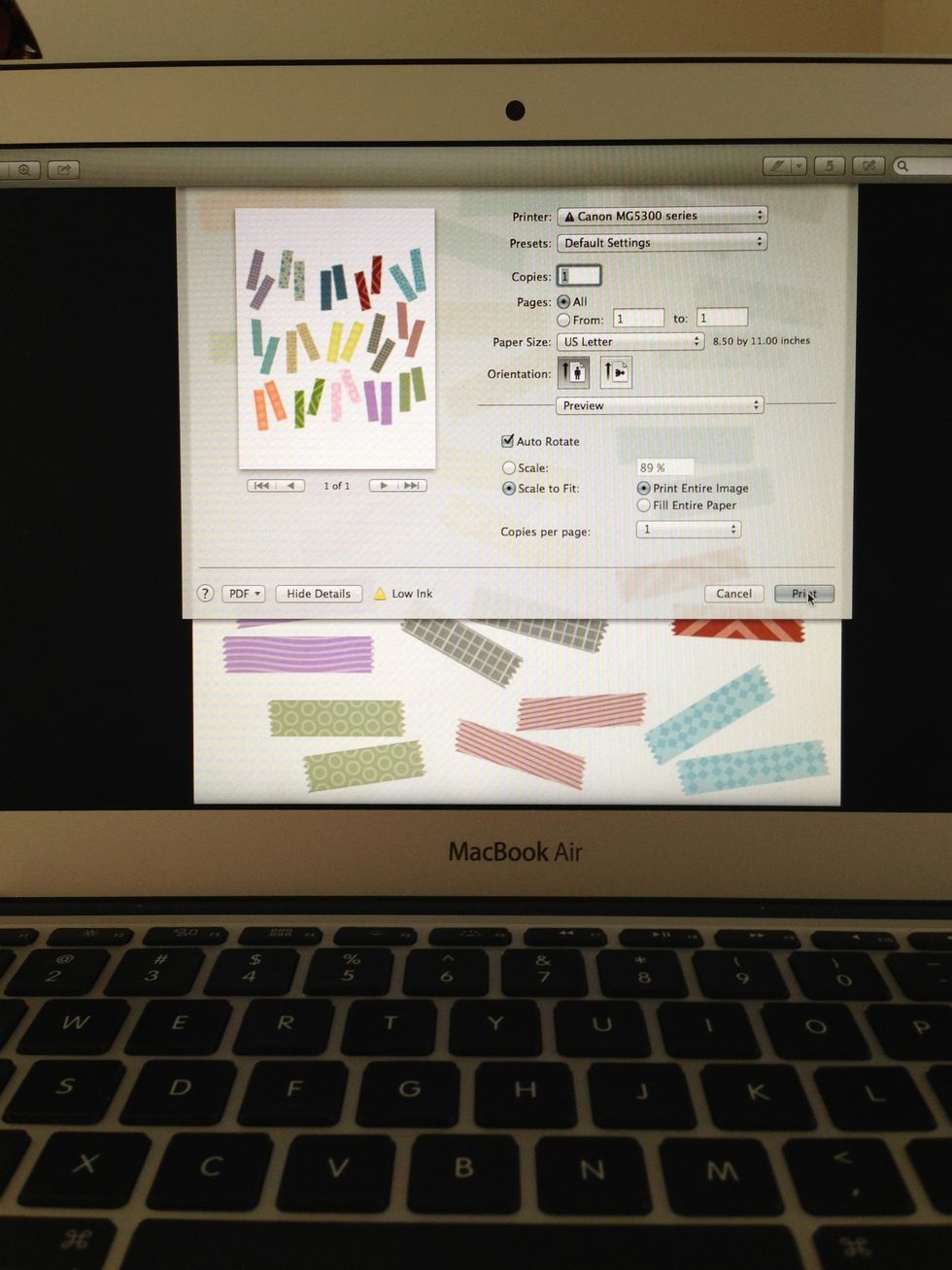 Locate your printable washi tape pattern and print.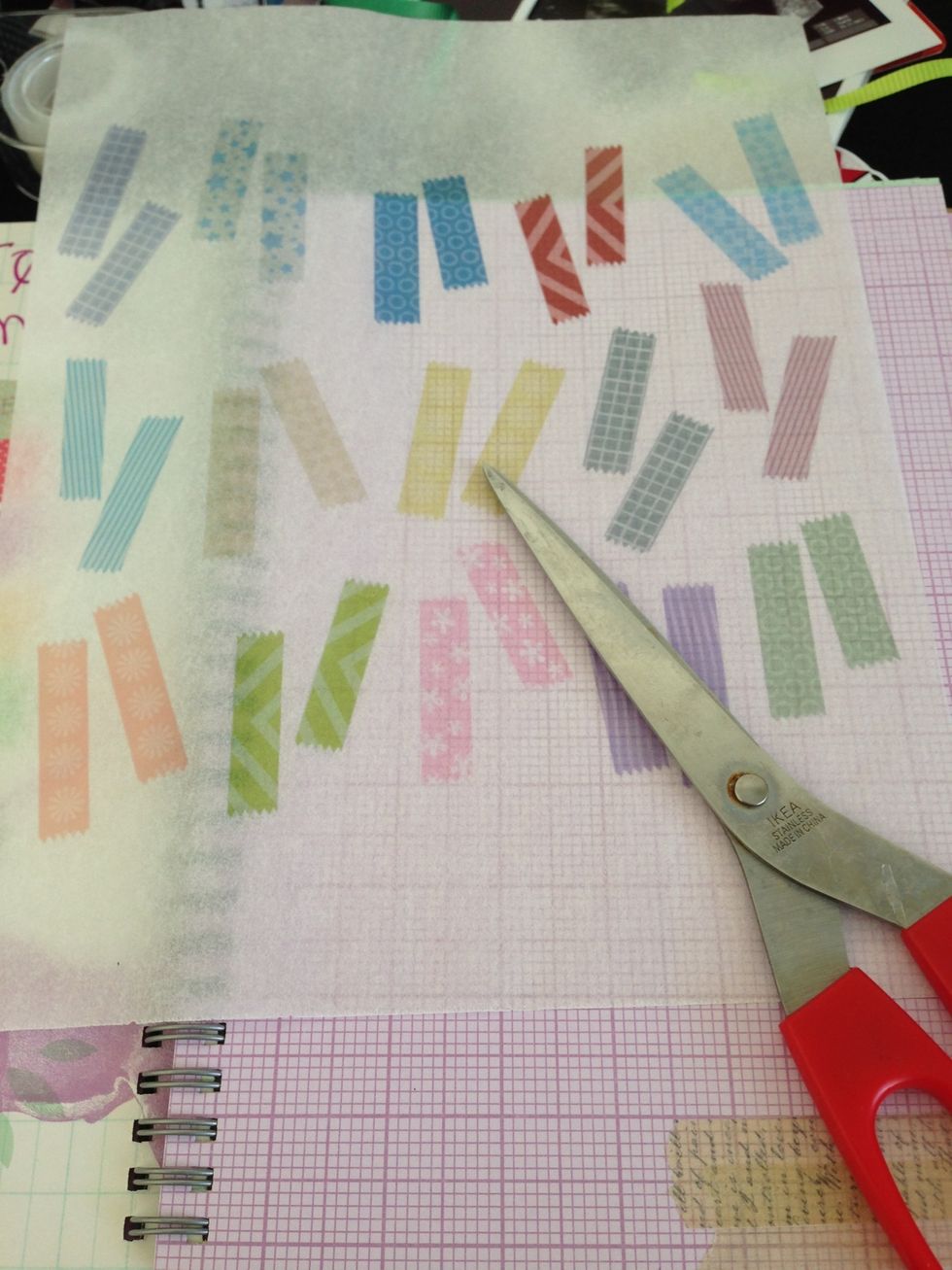 Once printed, cut each strip. After cutting, you can even tear off the ends to give it the same effect as if tearing off a piece from a roll.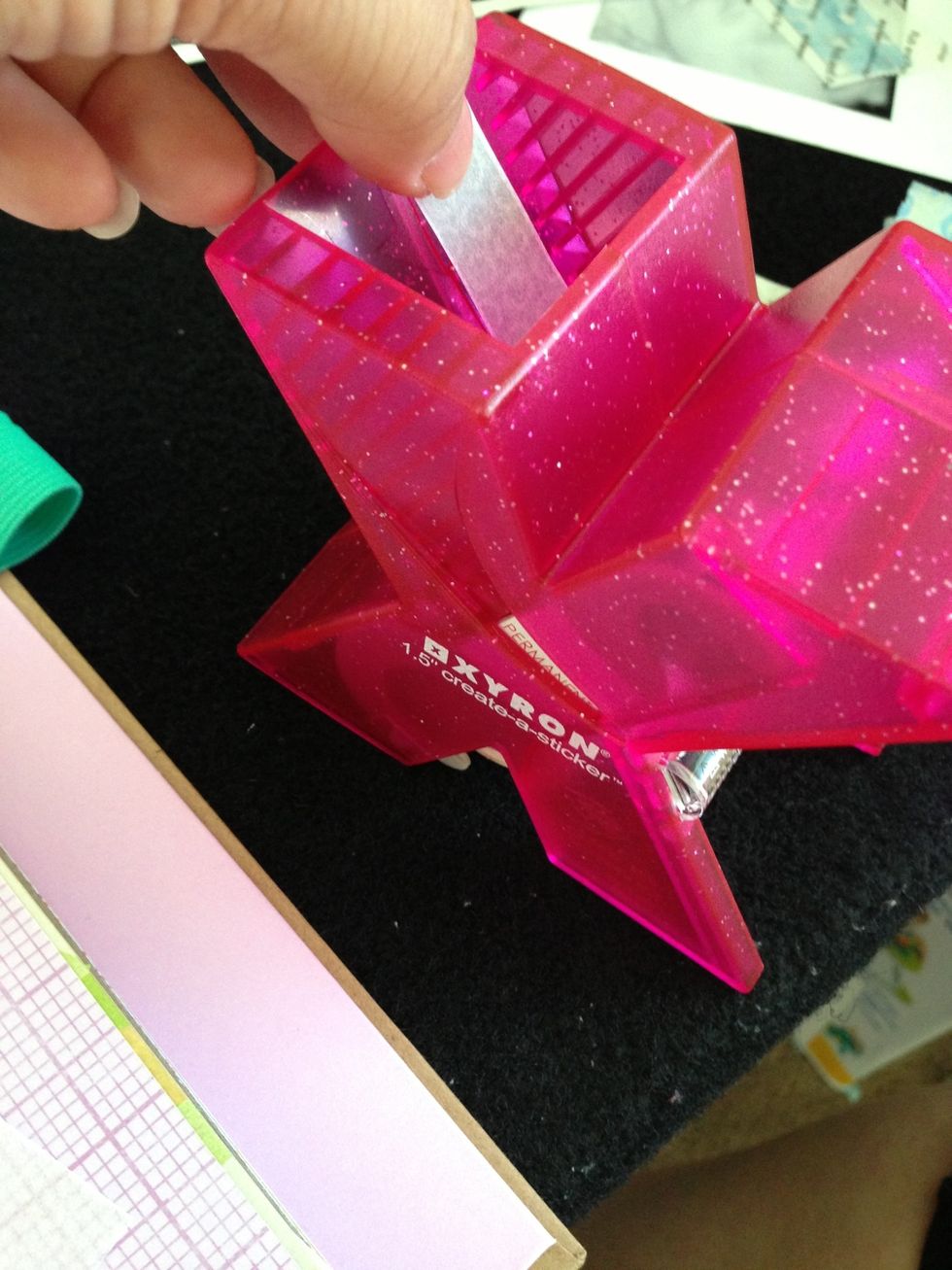 Then run the pieces on your Xyron sticker maker. If you do not have one, you can always use any good ol' glue stick.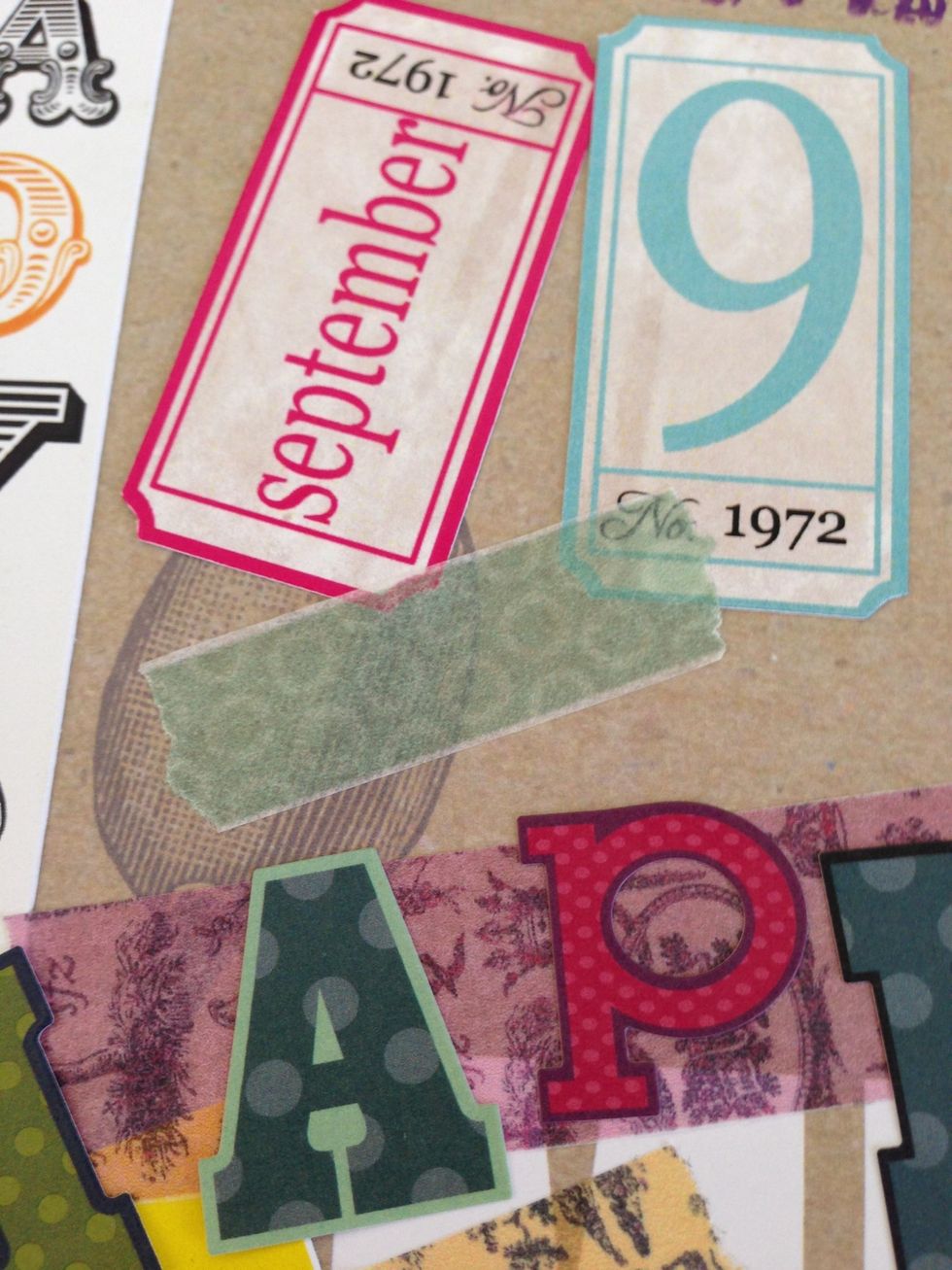 And Voilà! Peel and stick your sticker or glue it on anywhere!
Printable washi tape patterns
Printer
Tracing paper or 16lb copy paper
Xyron sticker maker or glue
Scissors