Create Your Own Valentine's Day Floral Arrangement
1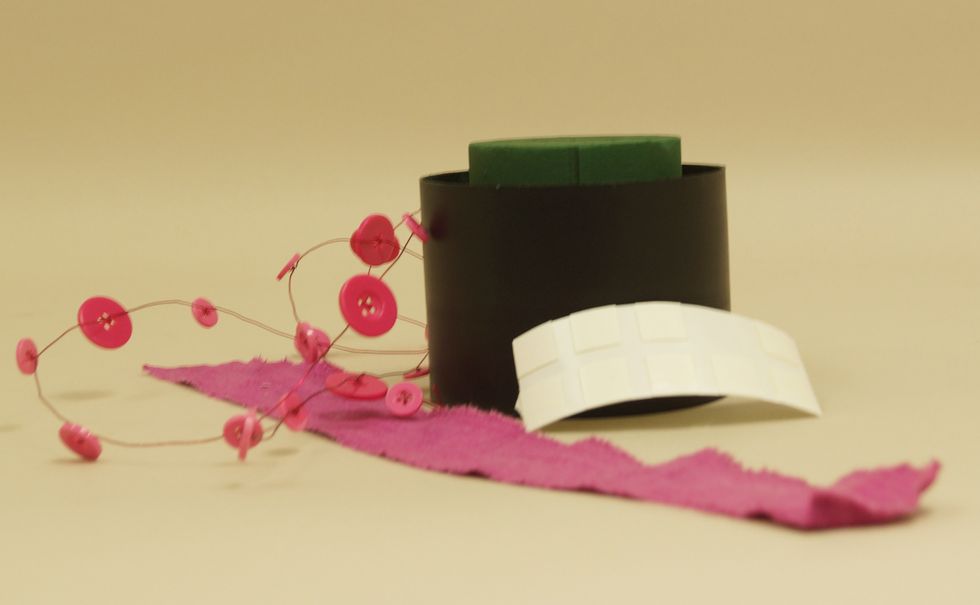 Gather your supplies.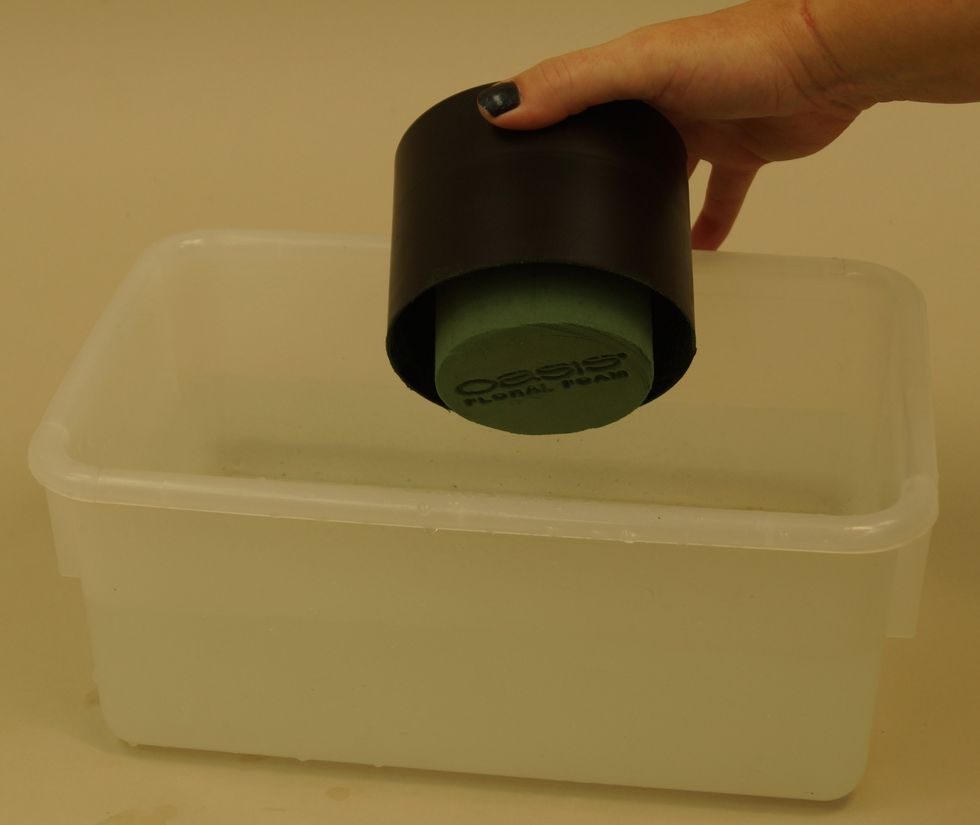 Fill container with water to soak foam in. Drop Round OASIS Table Deco into tub and let it float soak. Do not push down to saturate.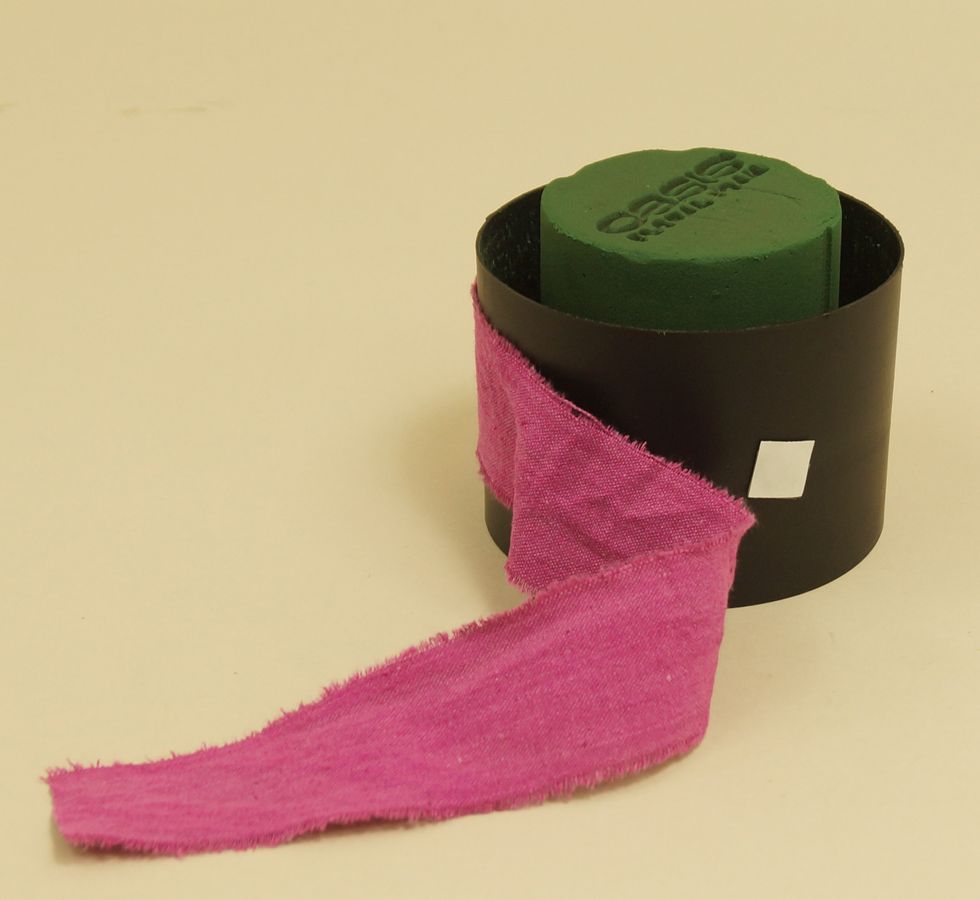 Place Uglu Dashes around container to hold Raw Muslin in place. Be sure to peel off paper on both sides of dashes to adhere.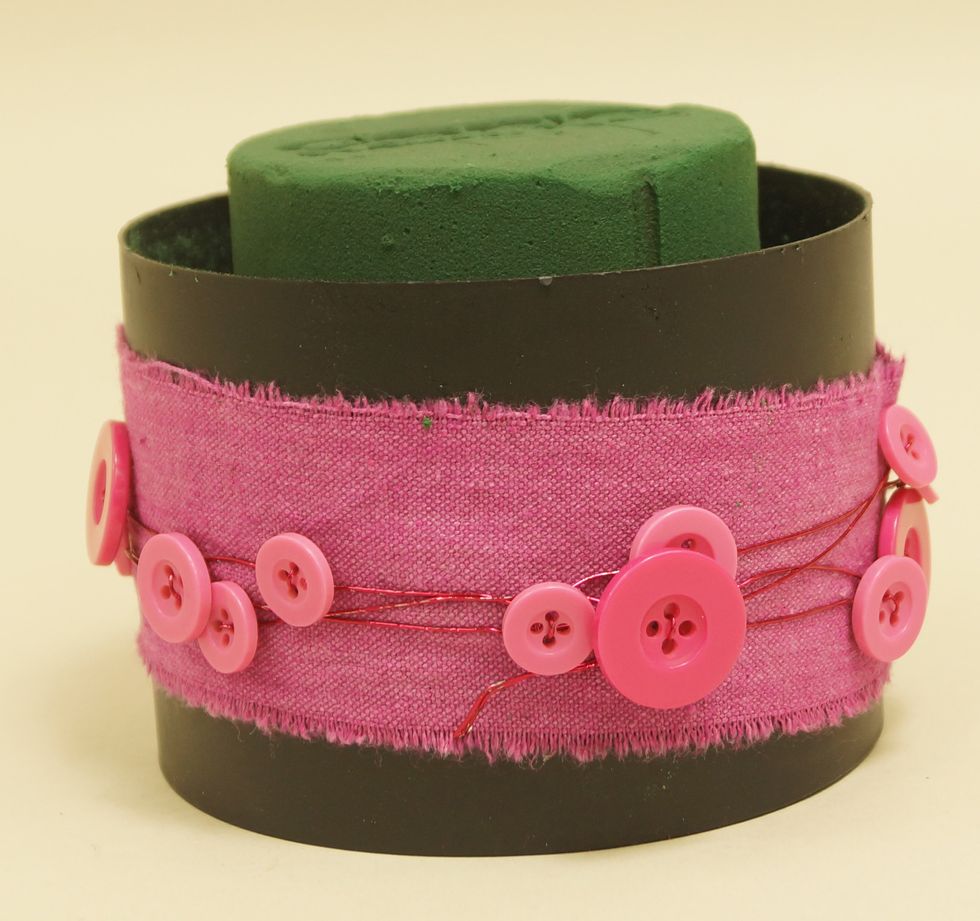 Wrap Button Wire onto of Raw Muslin.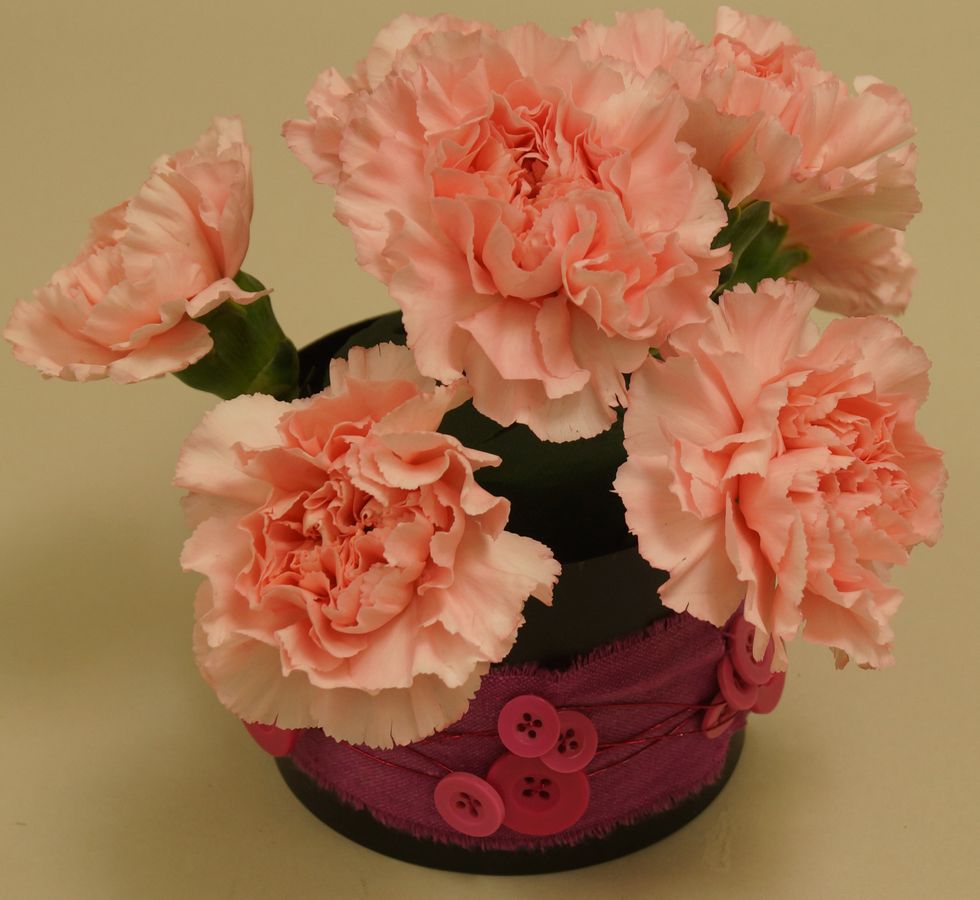 Insert carnations into foam.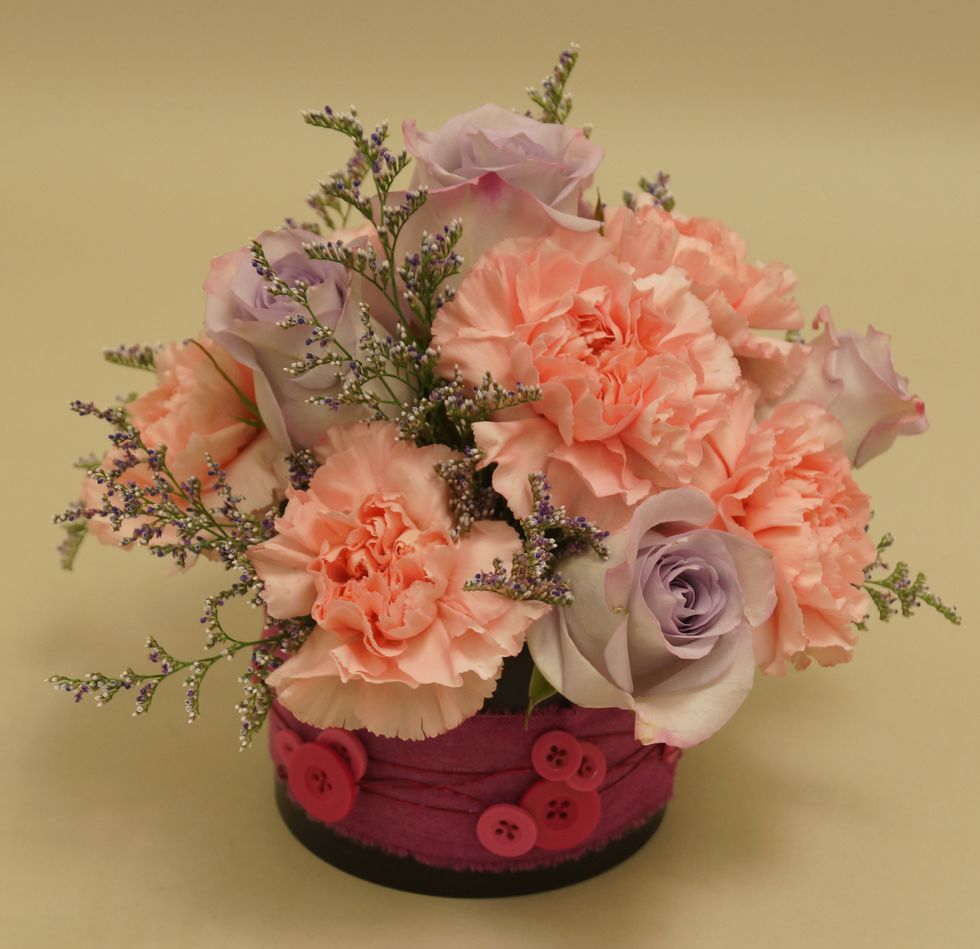 Insert roses and limonium into foam.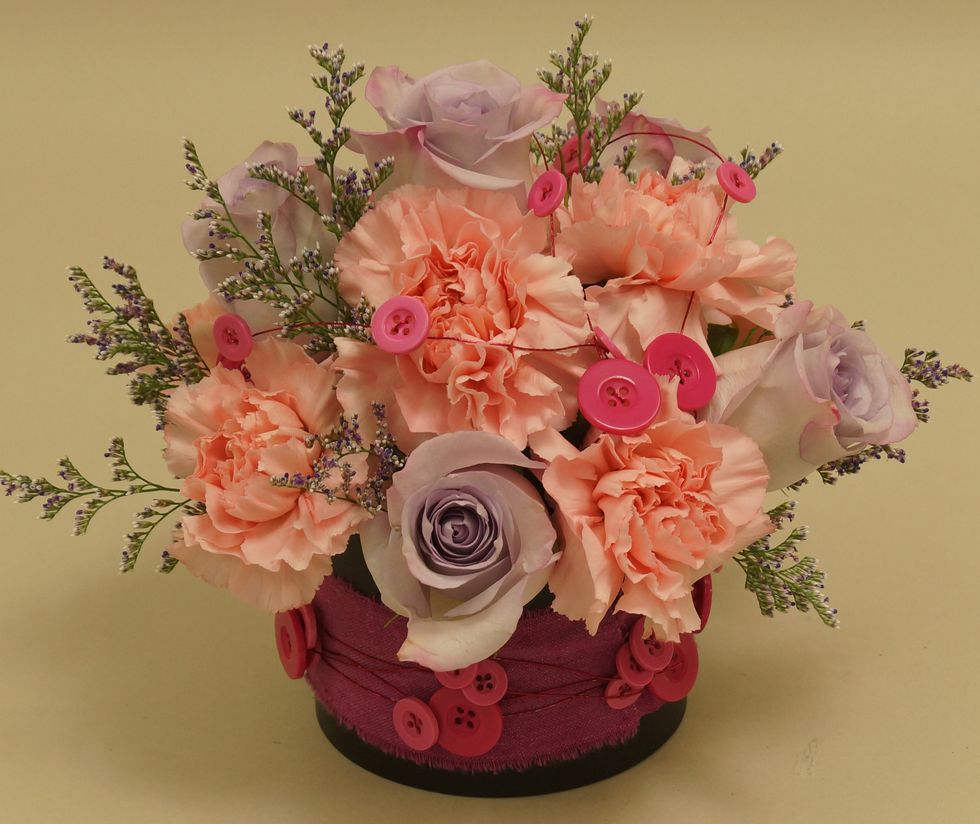 Top off by adding a strand of Button Wire over the flowers.
Round OASIS® Table Deco
OASIS™ Raw Muslin, Cranberry
OASIS™ Button Wire, Strong Pink
UGLU™ Adhesive Dashes
lavender roses
pale pink carnations
limonium