Tired of always having to use the same boring font for text messaging? Well it doesn't have to be that way! Customize and create your own fonts by following this simple guide! :-)
622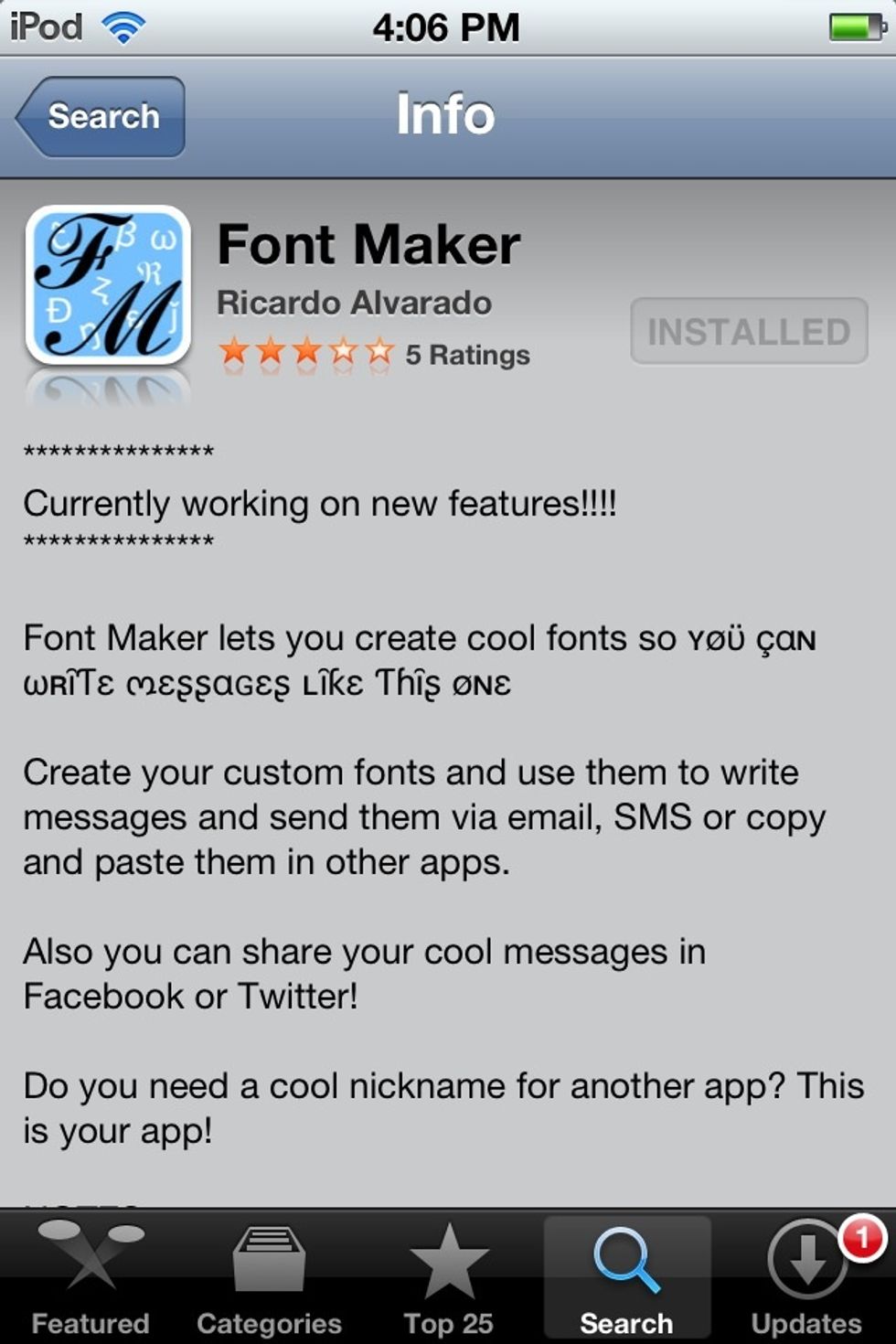 Go to your app store, and search 'font maker'. The app looks like this.
Download it for free and put it wherever you want on your home screen.
Here you can create fonts, it's easy enough to figure out how, just play around with the app a bit! :-)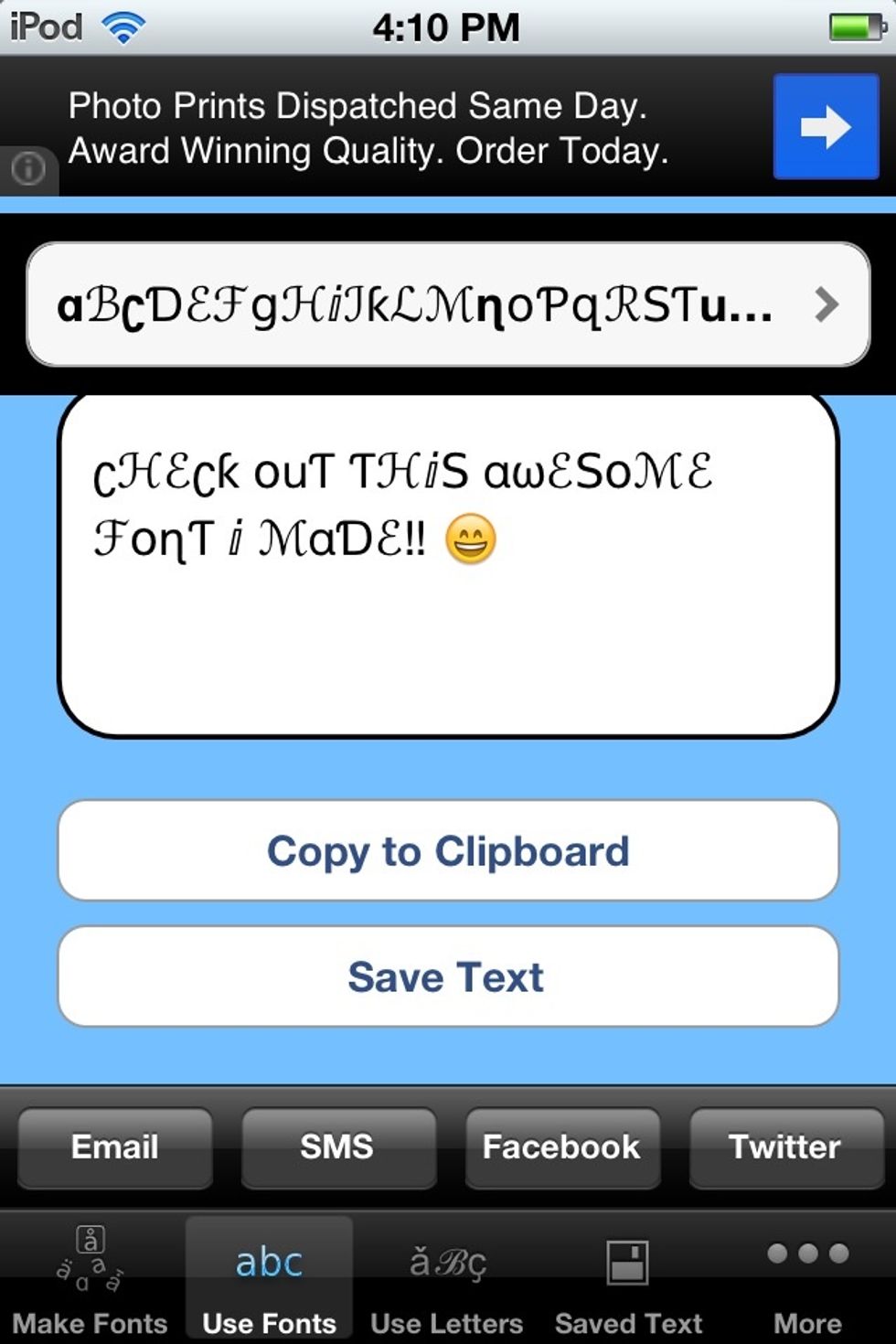 This was one I made earlier! Make sure you save your font so you can select it here to type whatever you want.
Select copy to clipboard.
Paste it into the message box and send it to whoever you want! :-)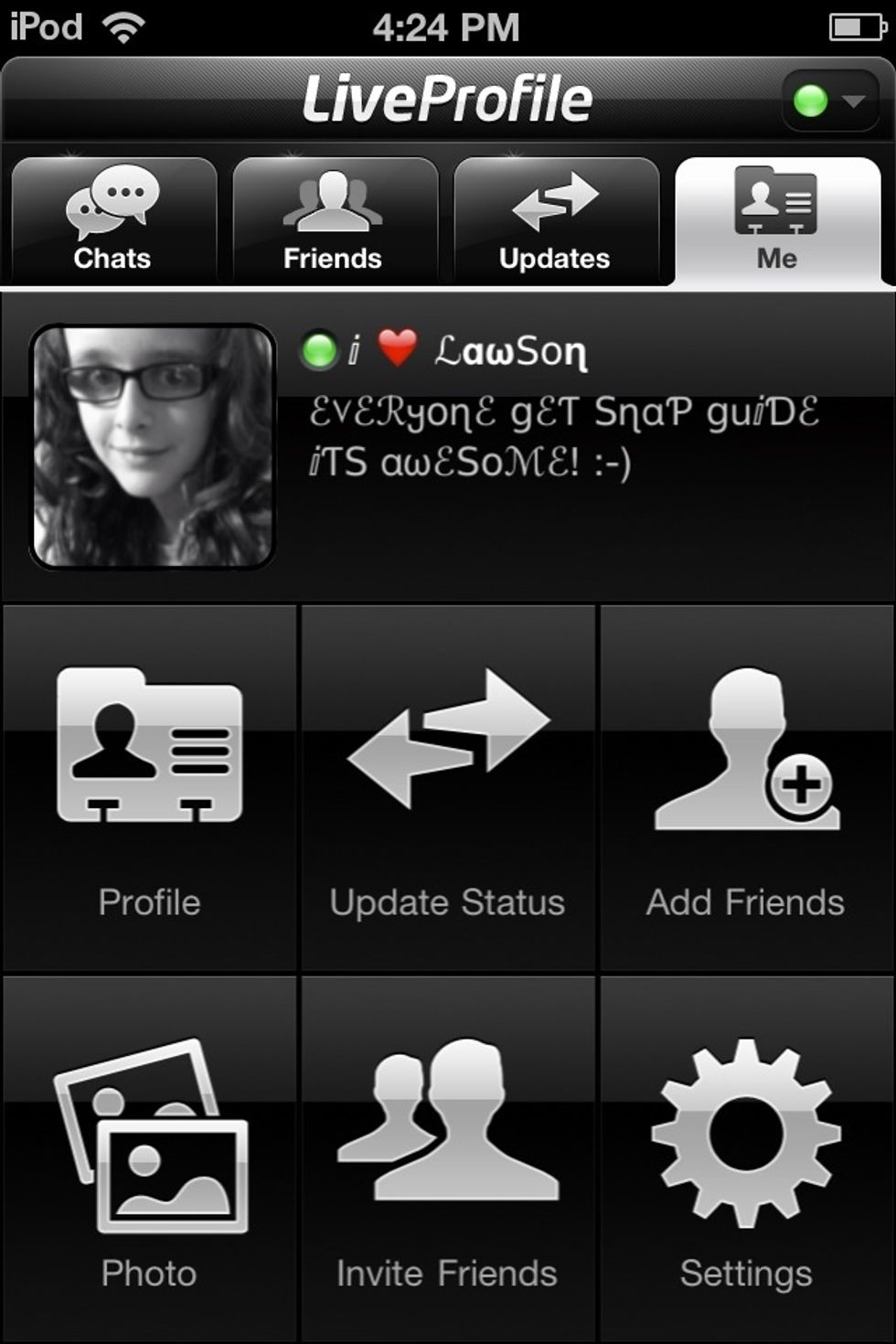 As you can see, I have also used font maker for my name and status on live profile! You can paste it anywhere: emails, texts, documents etc!
Thankyou for watching my guide! If you found it useful, please could you like, comment and follow me? I follow back!
The creator of this guide has not included tools
?Օℒⅈ۷ⅈɑ ✌
Twitter: @MusicalTeen4899\nInstagram: livhanna4899\nYouTube: technologyqueen4899\nKik: livhanna99 or liv_luvz_lawson\nSnapchat: livhanna99\n