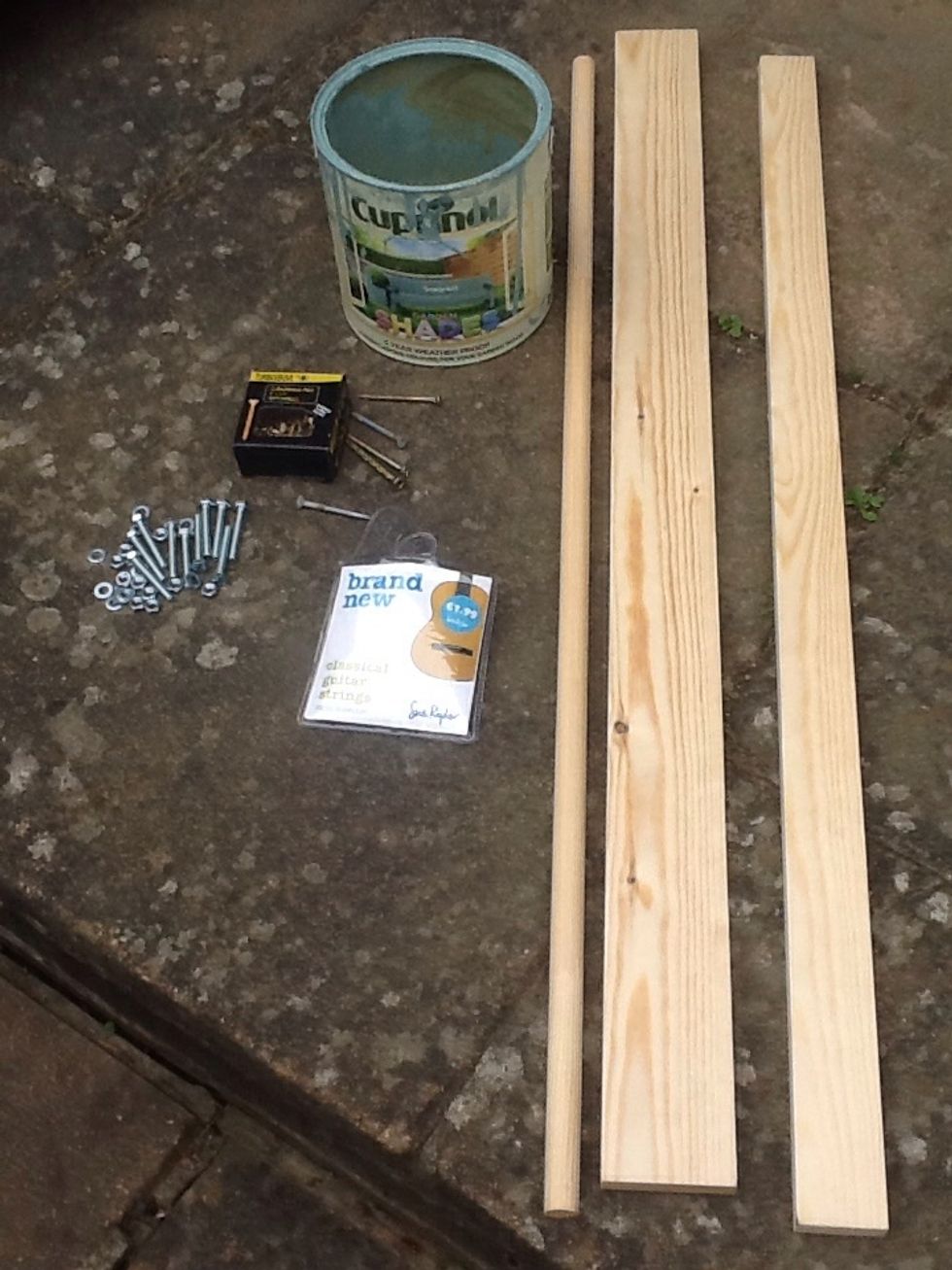 First collect the materials which are: 2X wood, a round pice of wood, a paint tin, M6 nuts,bolts,washers ,wood screws and guitar strings.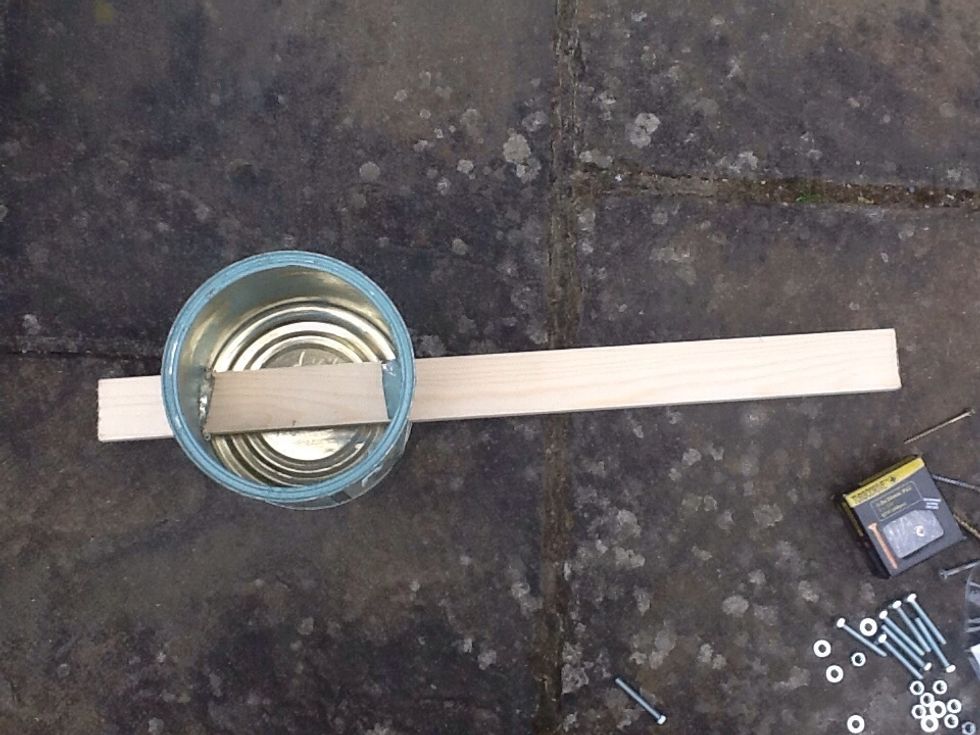 Create two holes each side of the paint tin so that the guitar neck can slide through it, it would fit better if you measured the wood onto the paint tin and marked it.Cut out the holes with a knife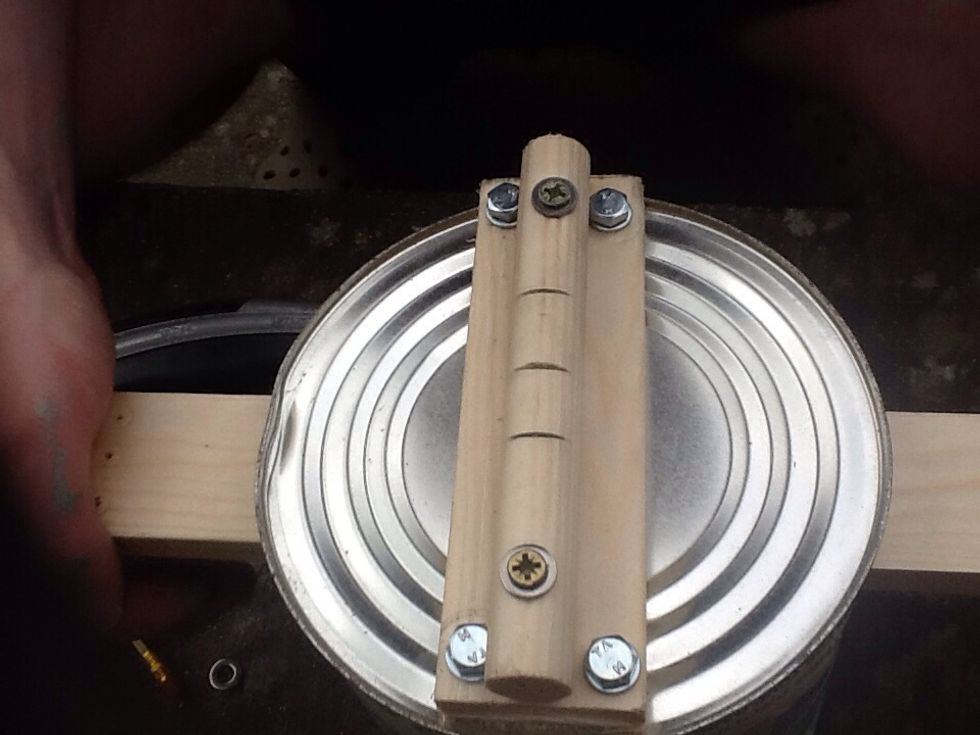 With the other pice of wood place it onto of the paint tin so it fits across and add four holes so it keeps it in place and and on top put the round pice of wood and screw that on.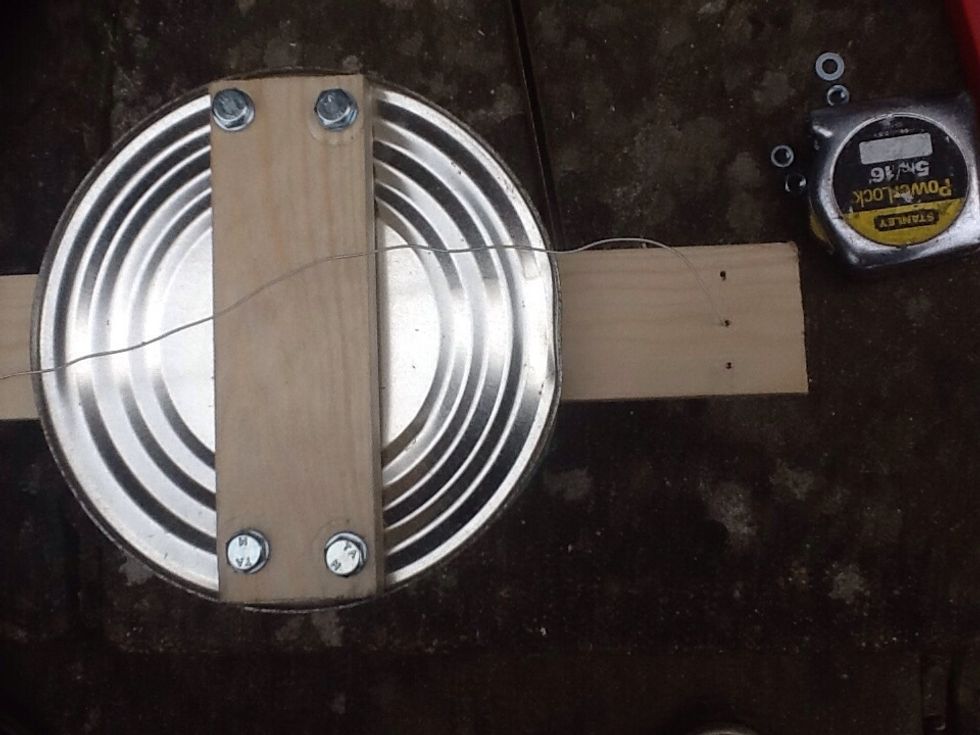 Then put 3 holes in the bottom of the wood so the strings can tie it onto the wood. Then at the other end drill out 3 holes for the bolts to fit through. Then attach strings through holes and bolts.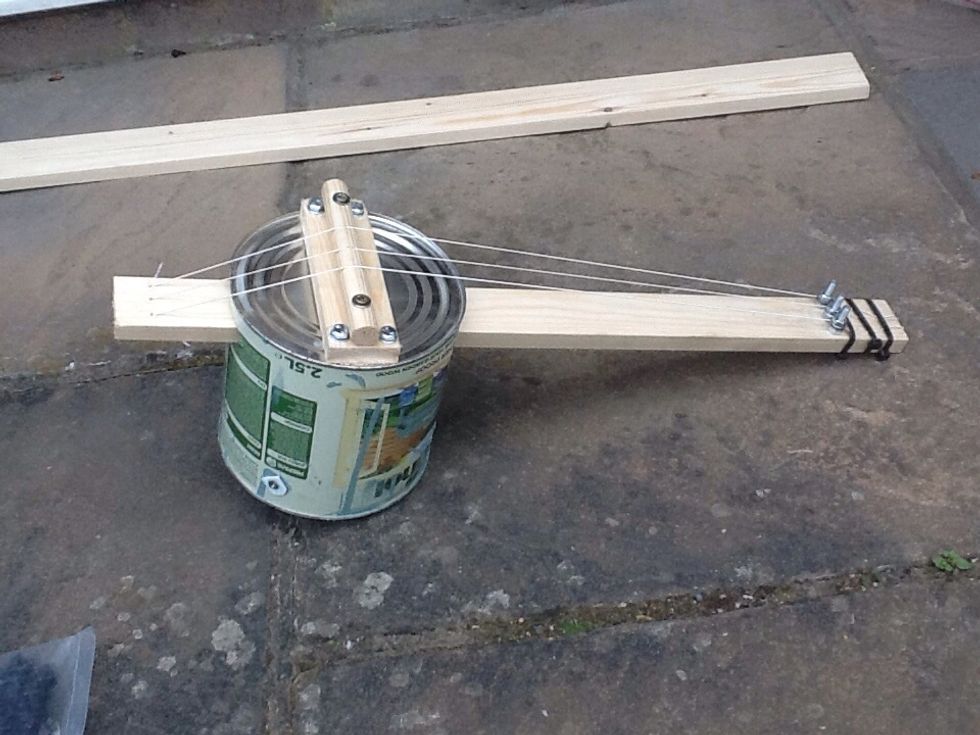 Then your done!
The creator of this guide has not included tools