I choose a thin cork as my base
Add a even amount of PL Glue to your base. * Not too close to the sides * Add your tiles.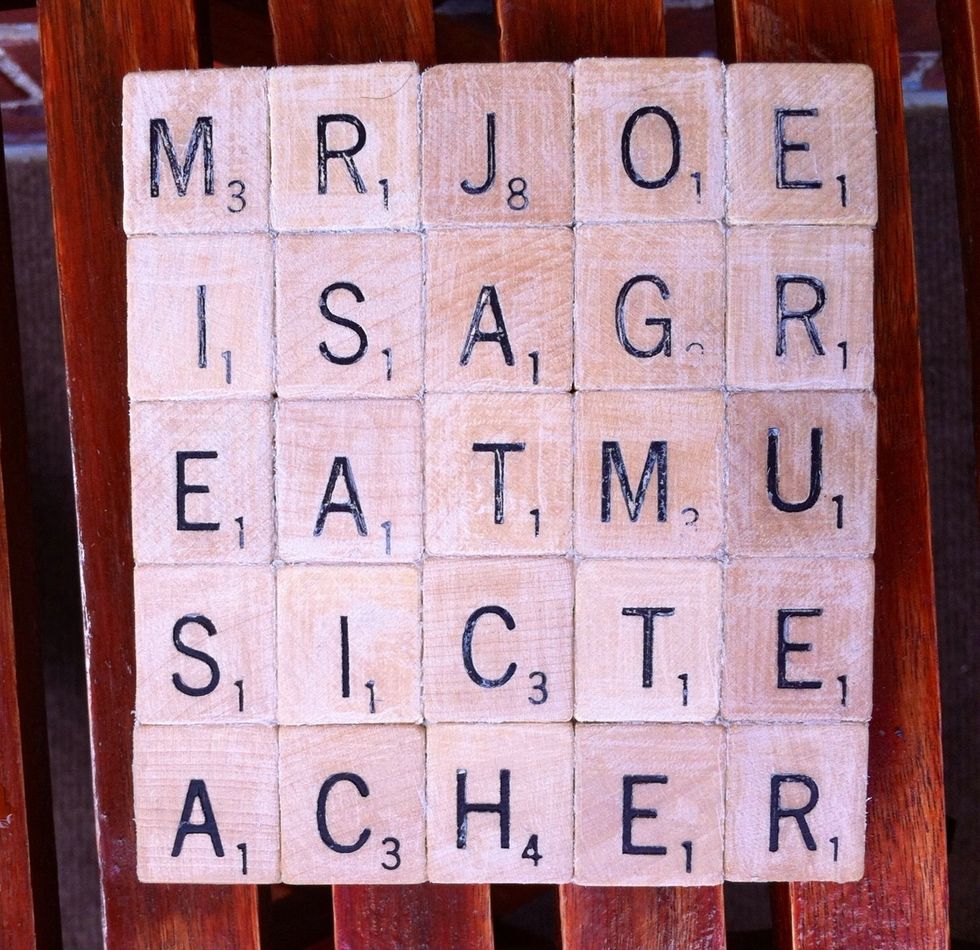 Using your Imagination you can create words quotes, phrases I wrote; "Mr. Joe is a great music teacher"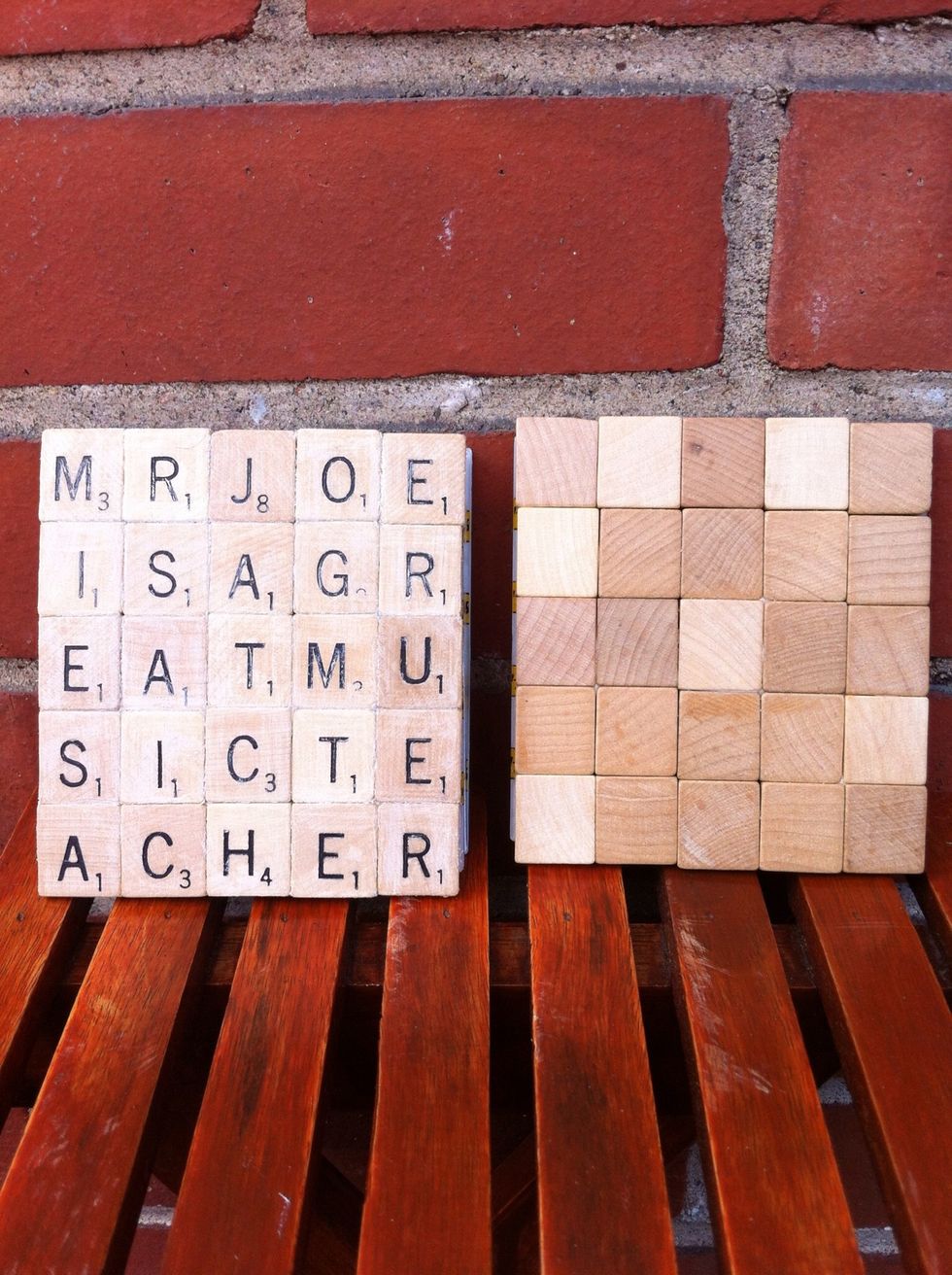 I made 4 in total. A simple creative gift for my child's music teacher.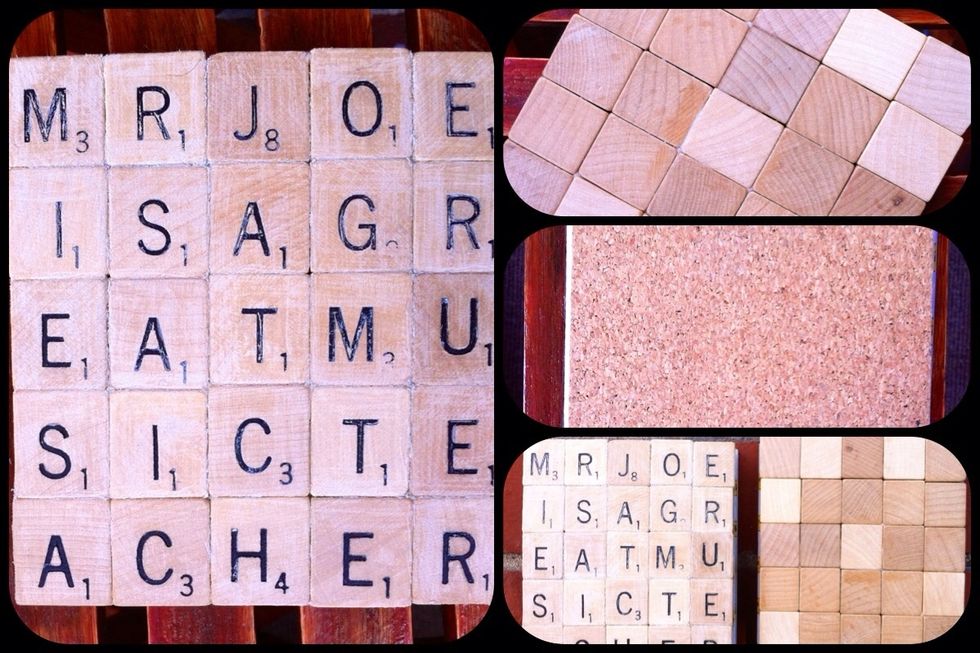 As a parent I don't enjoy buying gifts for my child's teacher. It seems so impersonal. This year my girl and I came up with a cleave and useful gift to thank her Music teacher.
You will need a Thin Base
Wood-Cork-Plastic-Glass...
PL Glue *Latex Gloves*
Scrabble Tiles
Wax Paper & Heavy Book
Your Imagination
Thawrey Lee
I'm the Lady of the House.\nArtistic, Creative and reliable.\nMy Hobbies are DIYings' , Interior Design, watching Movies & losing myself in a good Book.