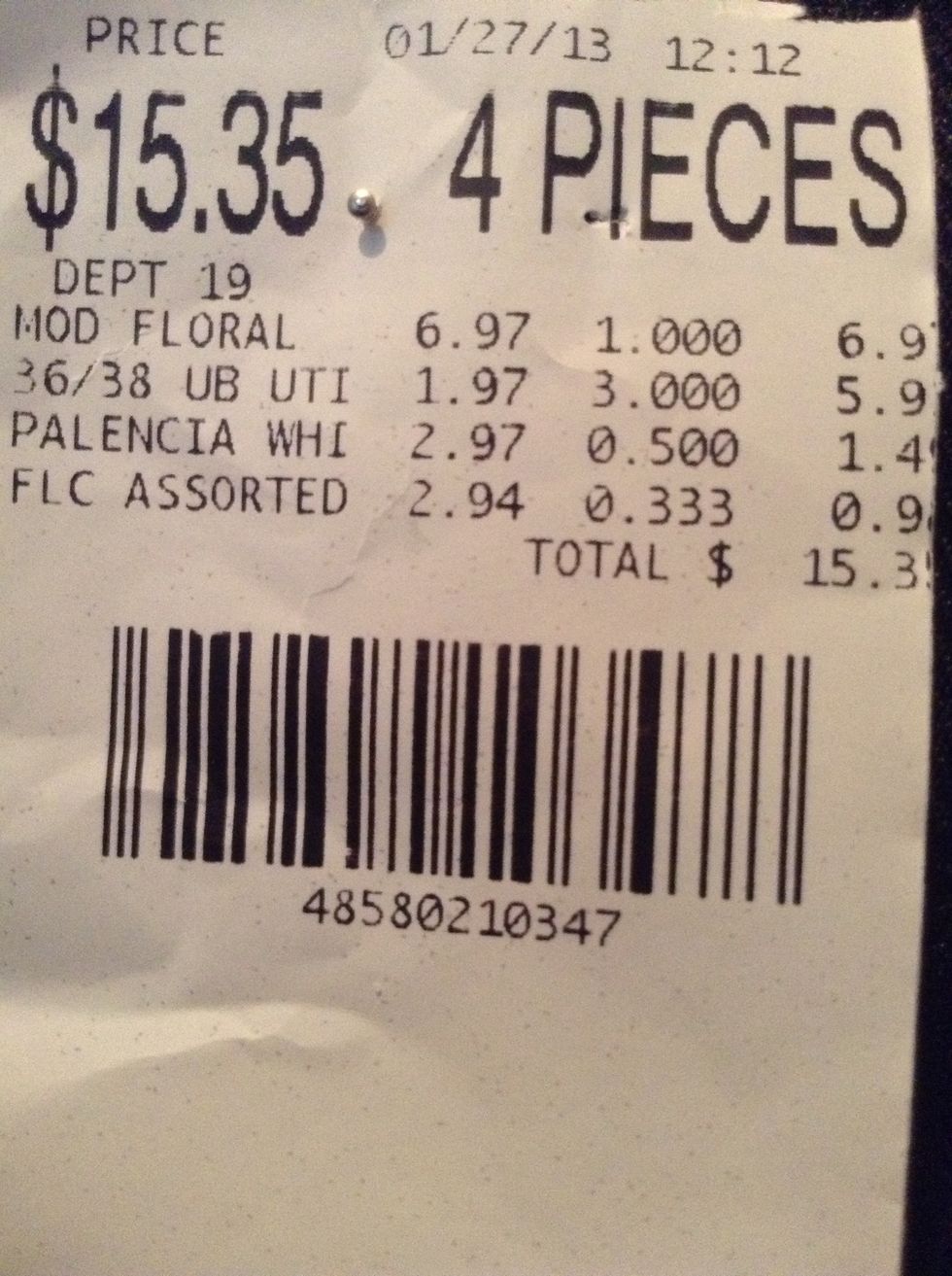 It's very cheap. My fleece costed me not even $1 😄 It's the last item on the receipt.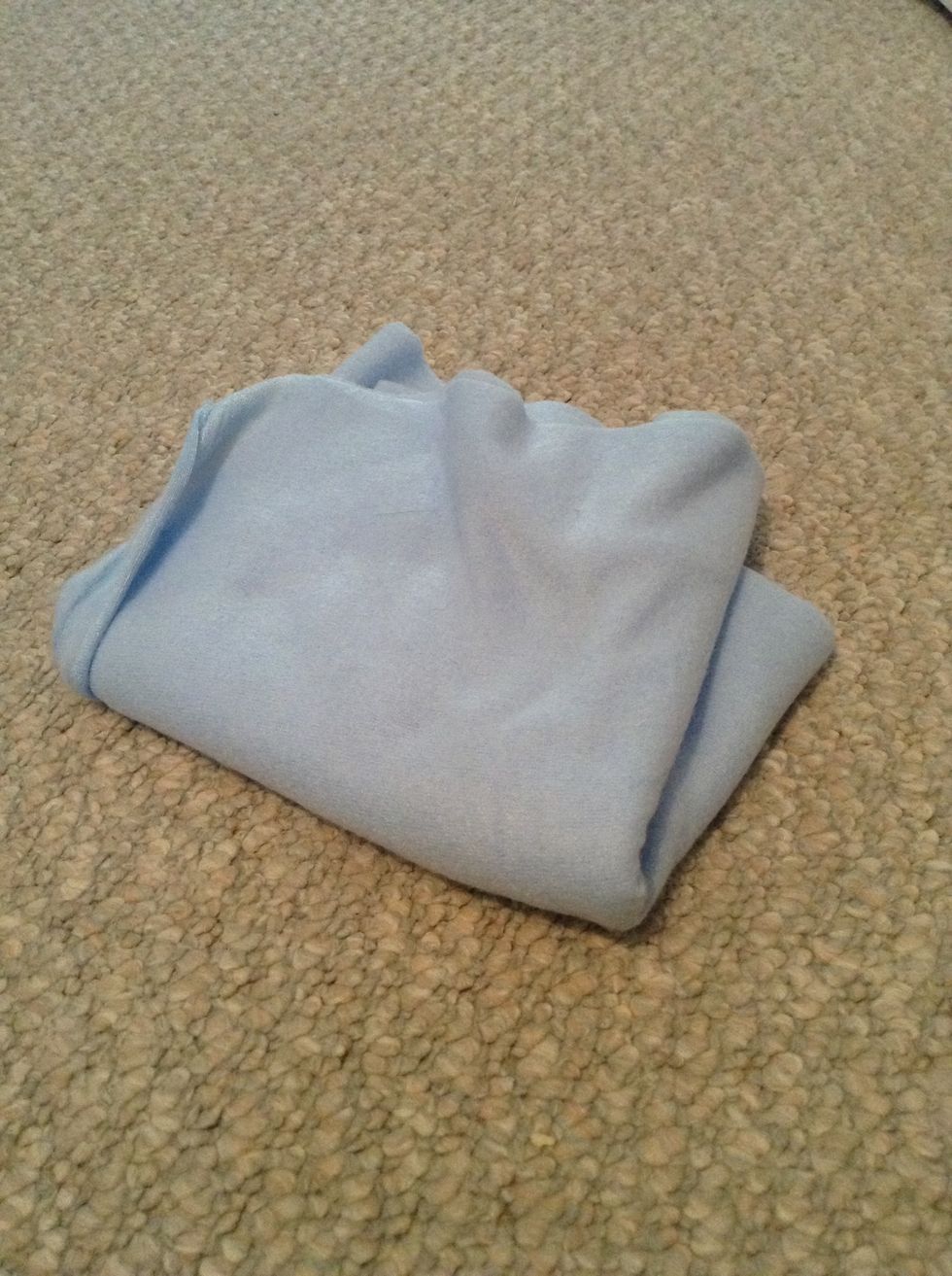 It doesn't look like much, but don't worry!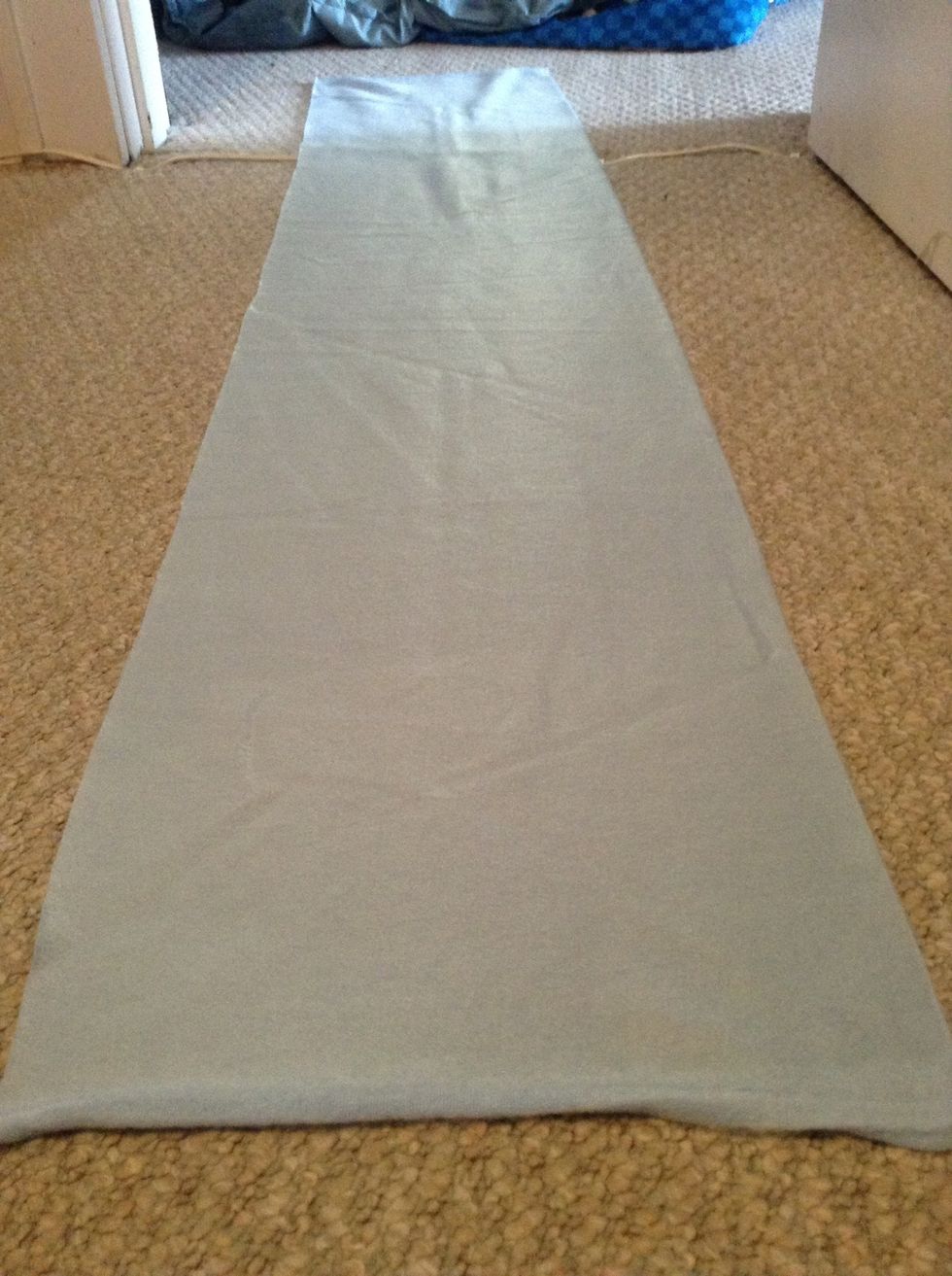 What you wanna do first, is lay it out on the floor or a table. Make sure the right side is facing upwards.
Then fold it the long way (hot dog style). Now the back of the fabric should be showing.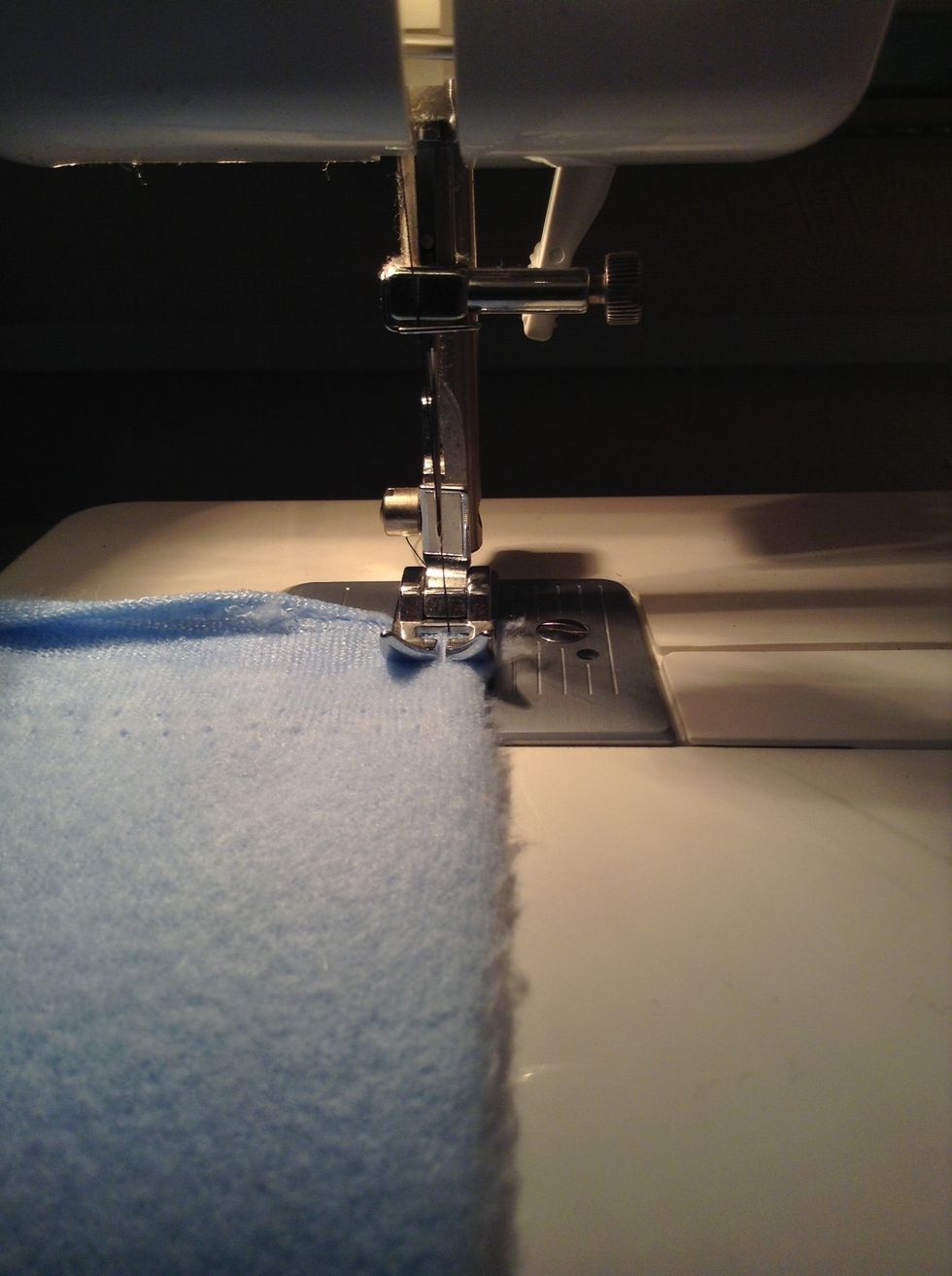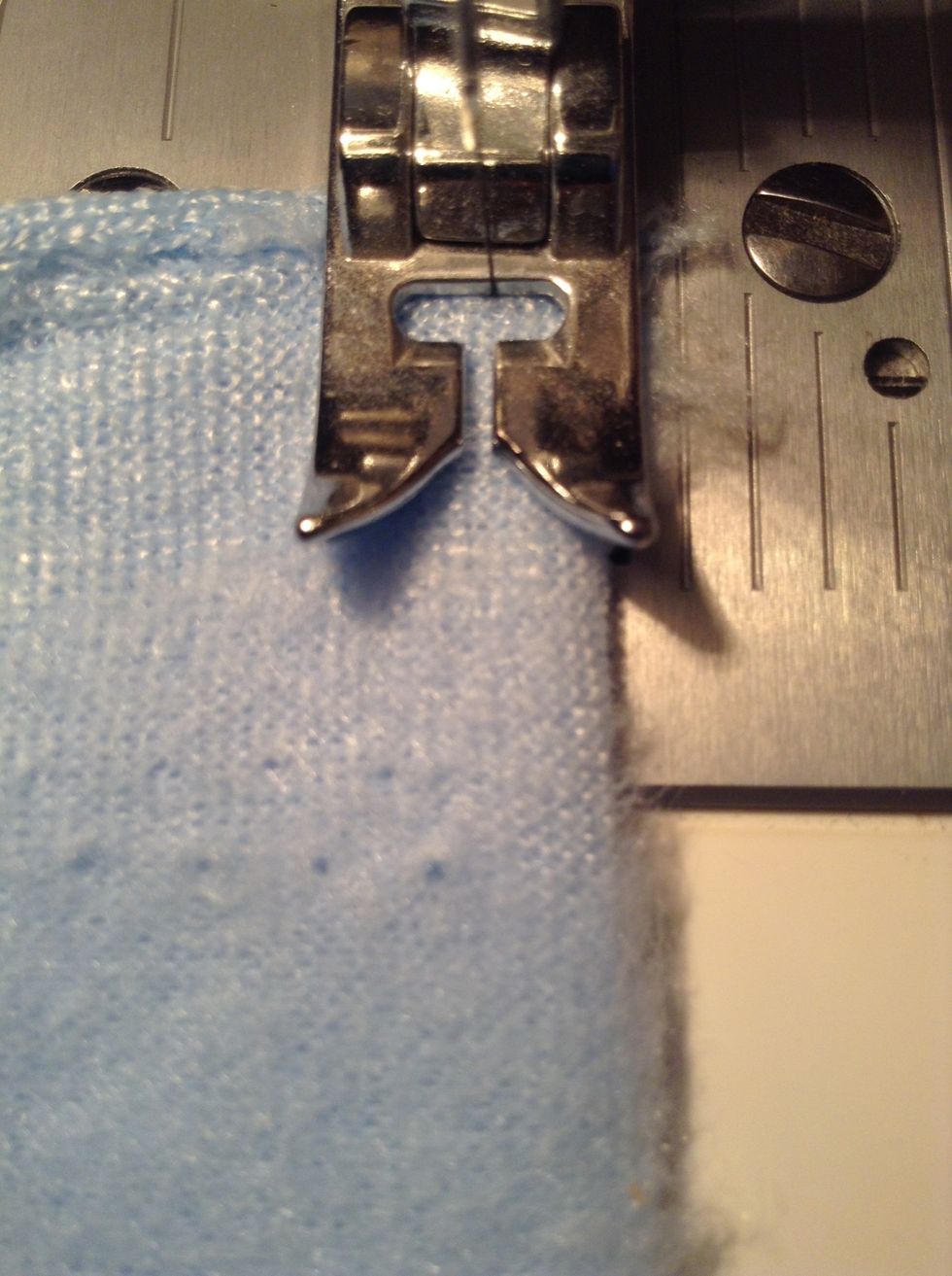 Make sure the fabric comes and stays at the edge of the presser foot while you are sewing. This creates about a 1/4 inch seam.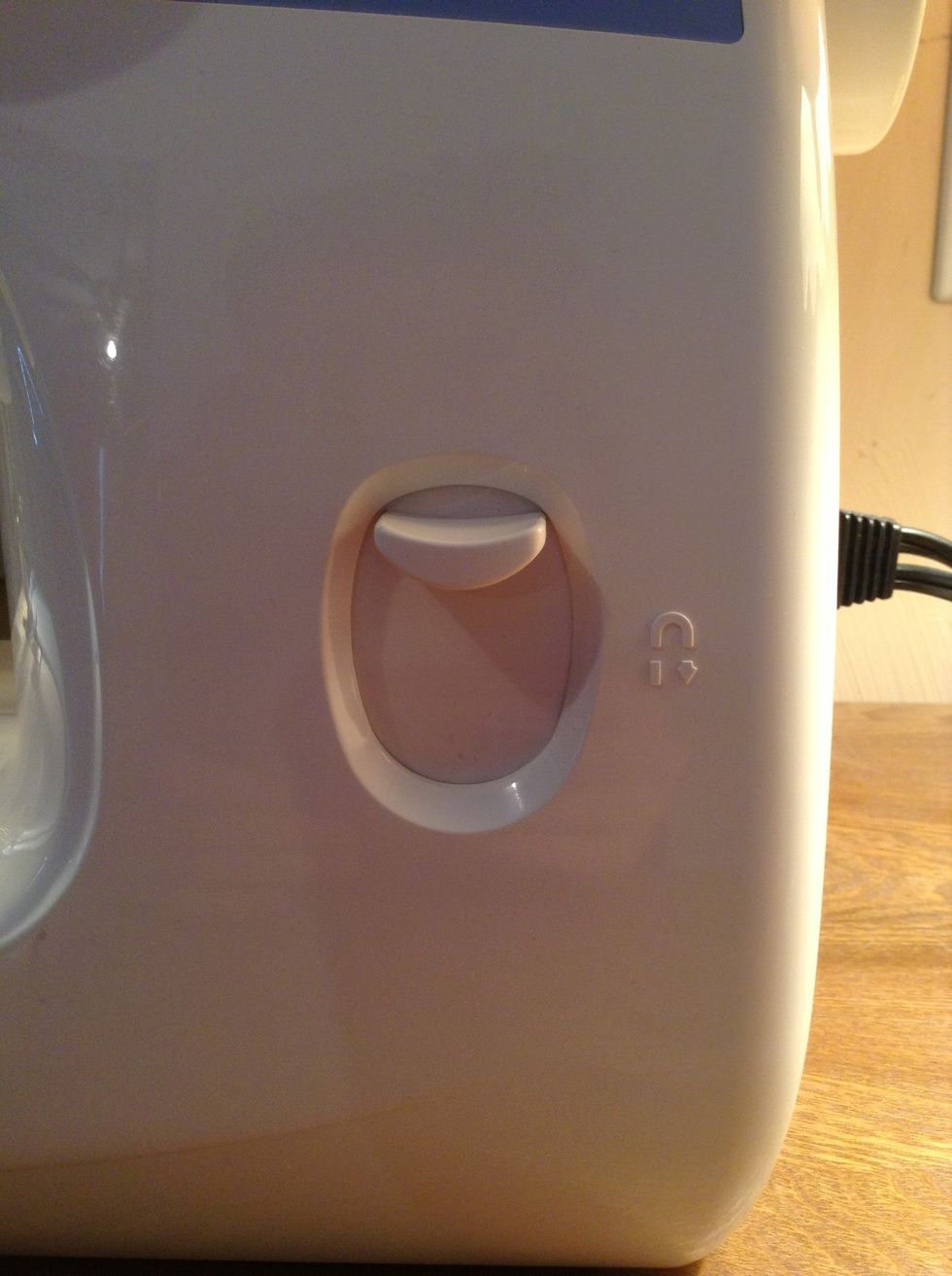 Once you go a little ways, press and hold down the button that makes the sewing go backwards.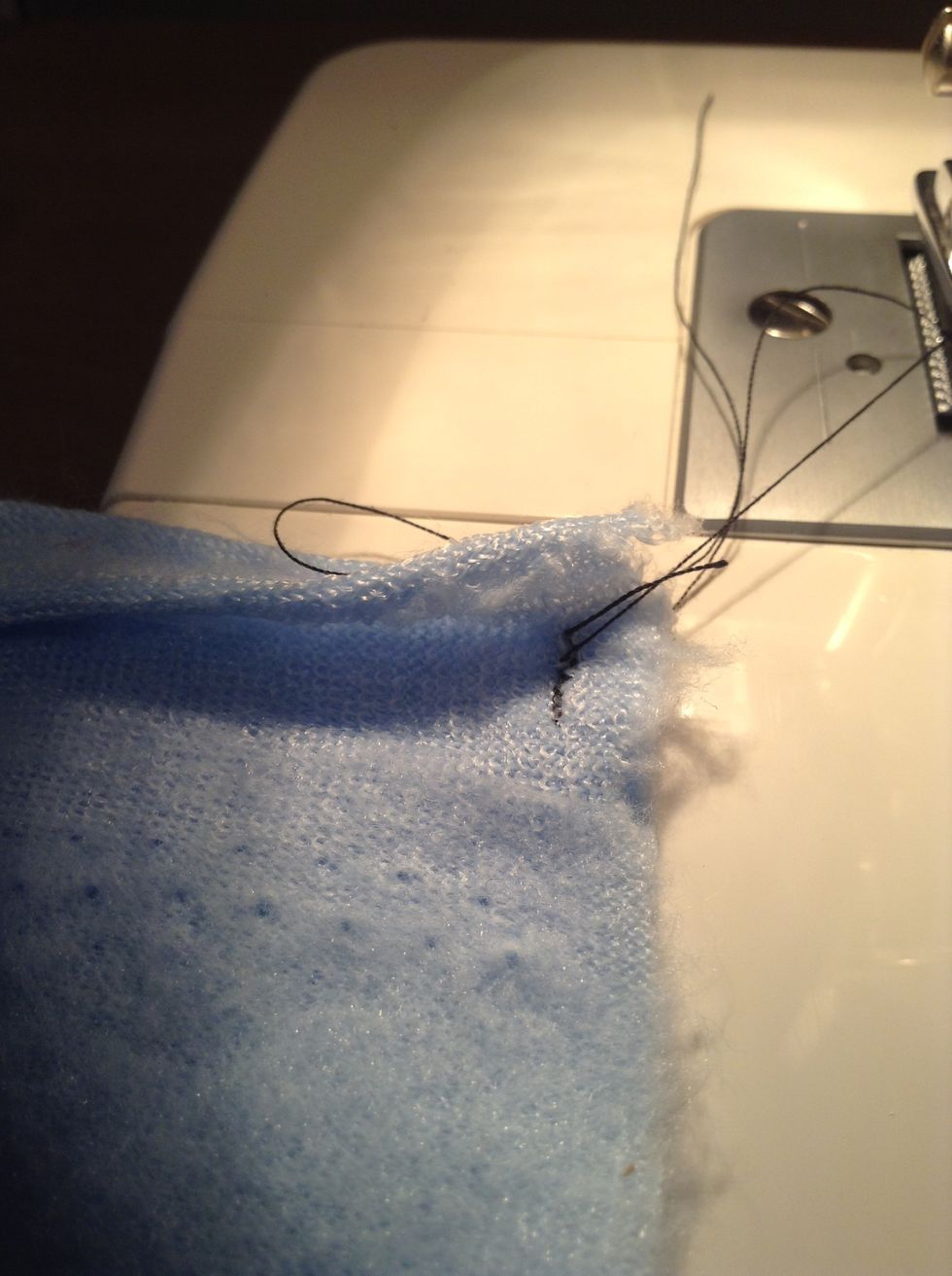 This ensures that the thread won't unravel.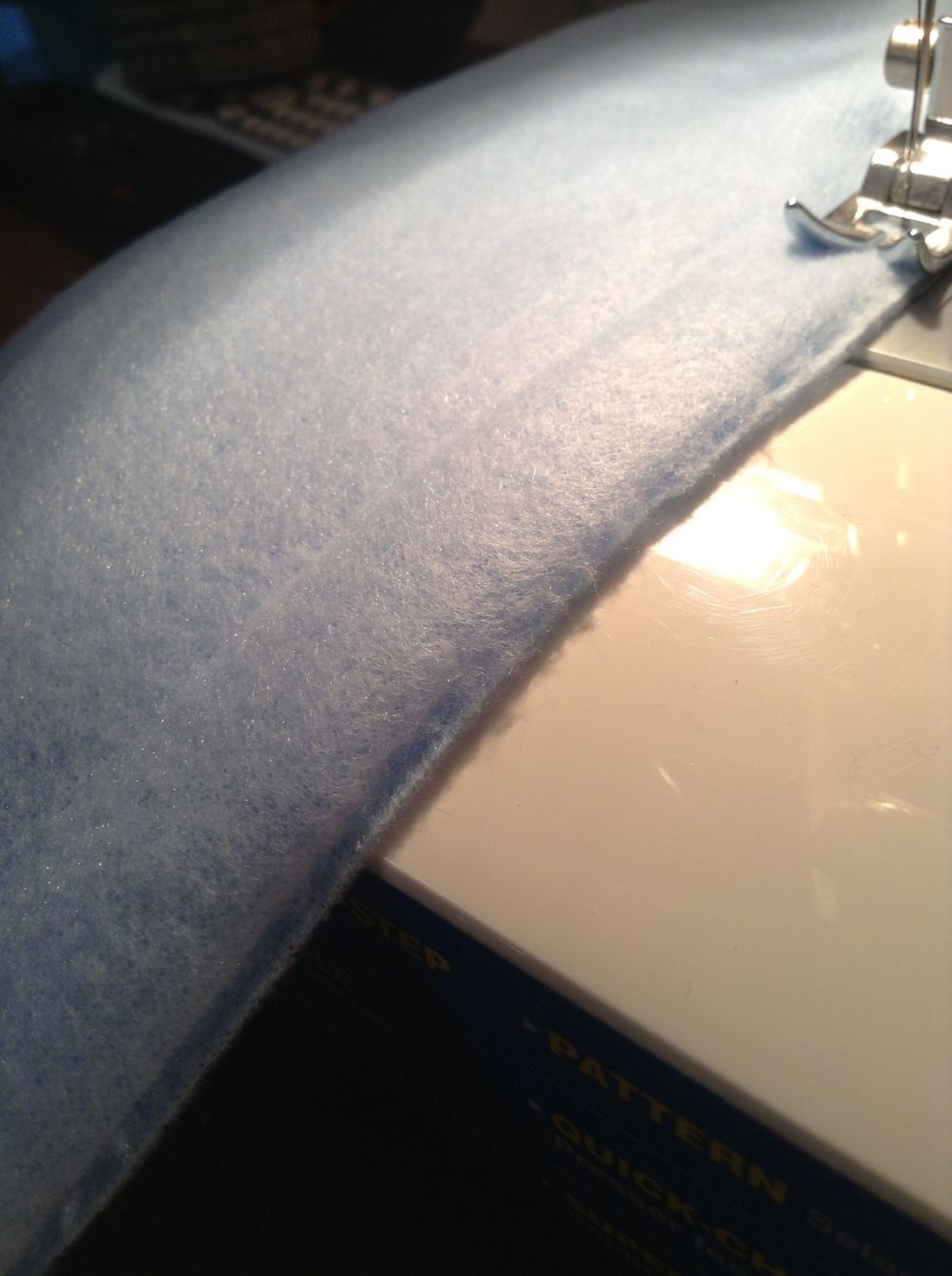 Make sure to check that the fabric matches up while you are sewing so that you know you are sewing both sides together evenly.
If it helps, you can always pin the sides together. Remember to take them out as you are sewing.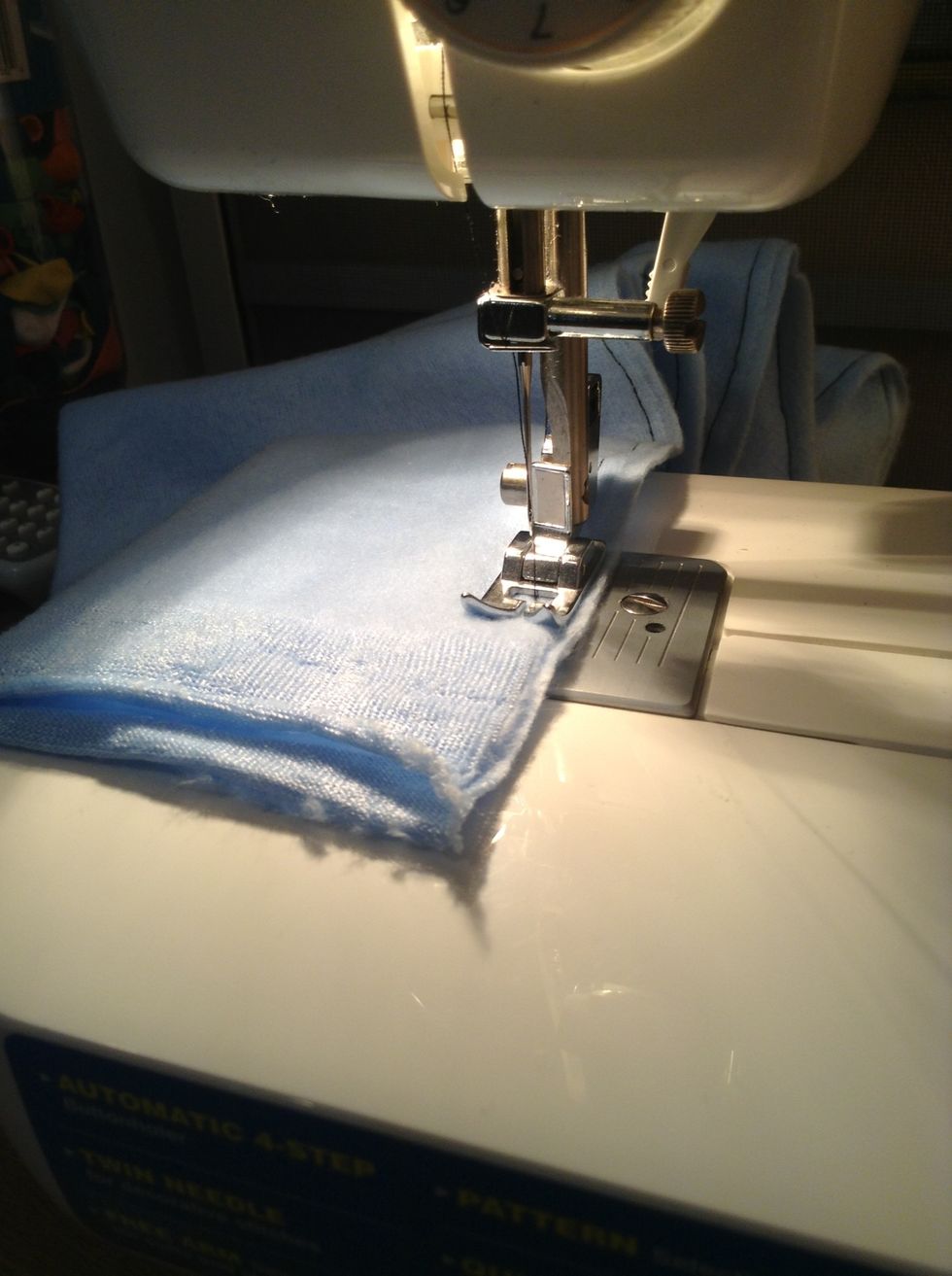 Once you get about this far, stop sewing. You need a little hole to turn the scarf inside out easier. If you need to, you can leave a bigger hole.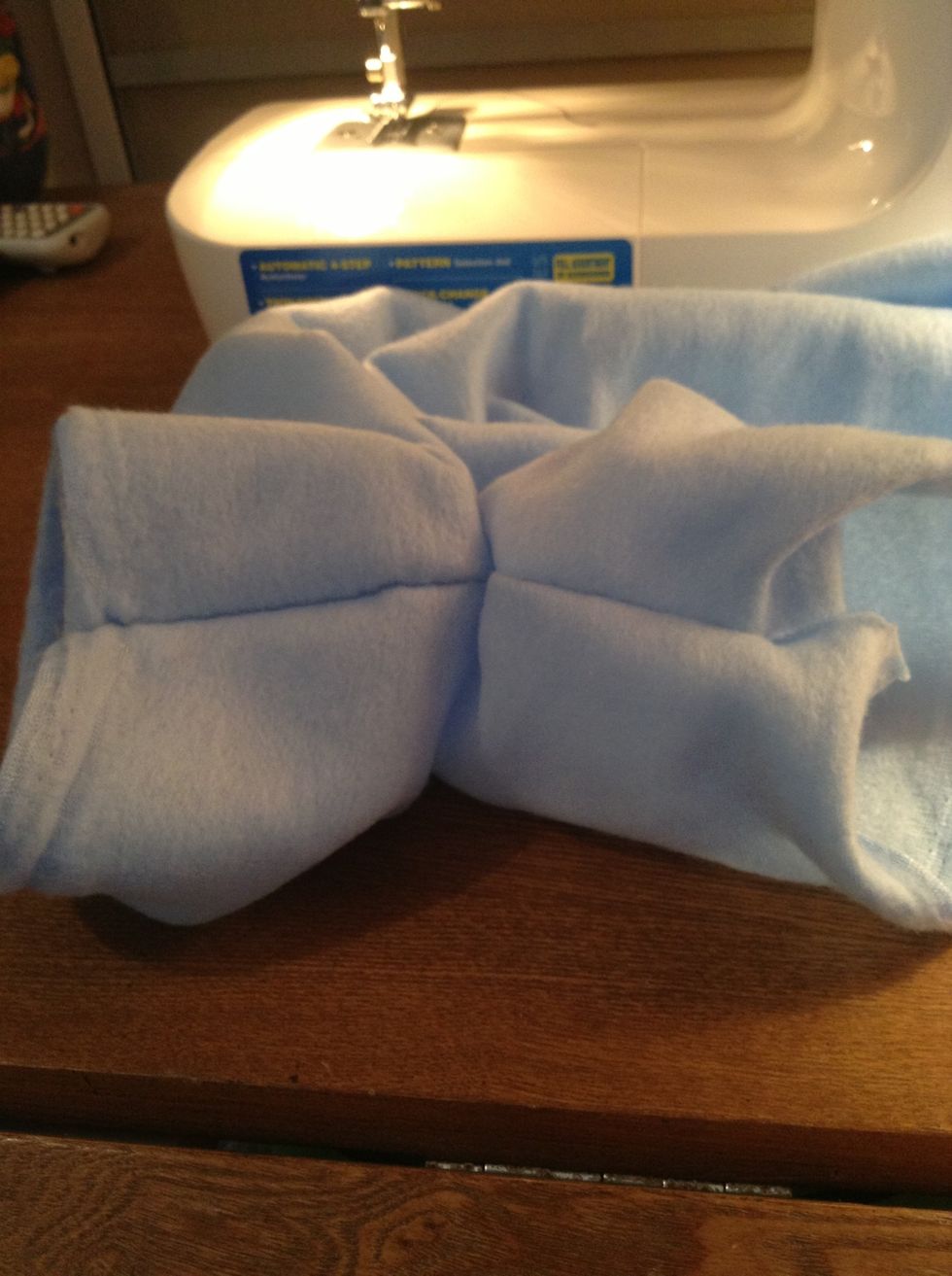 Match the seams up.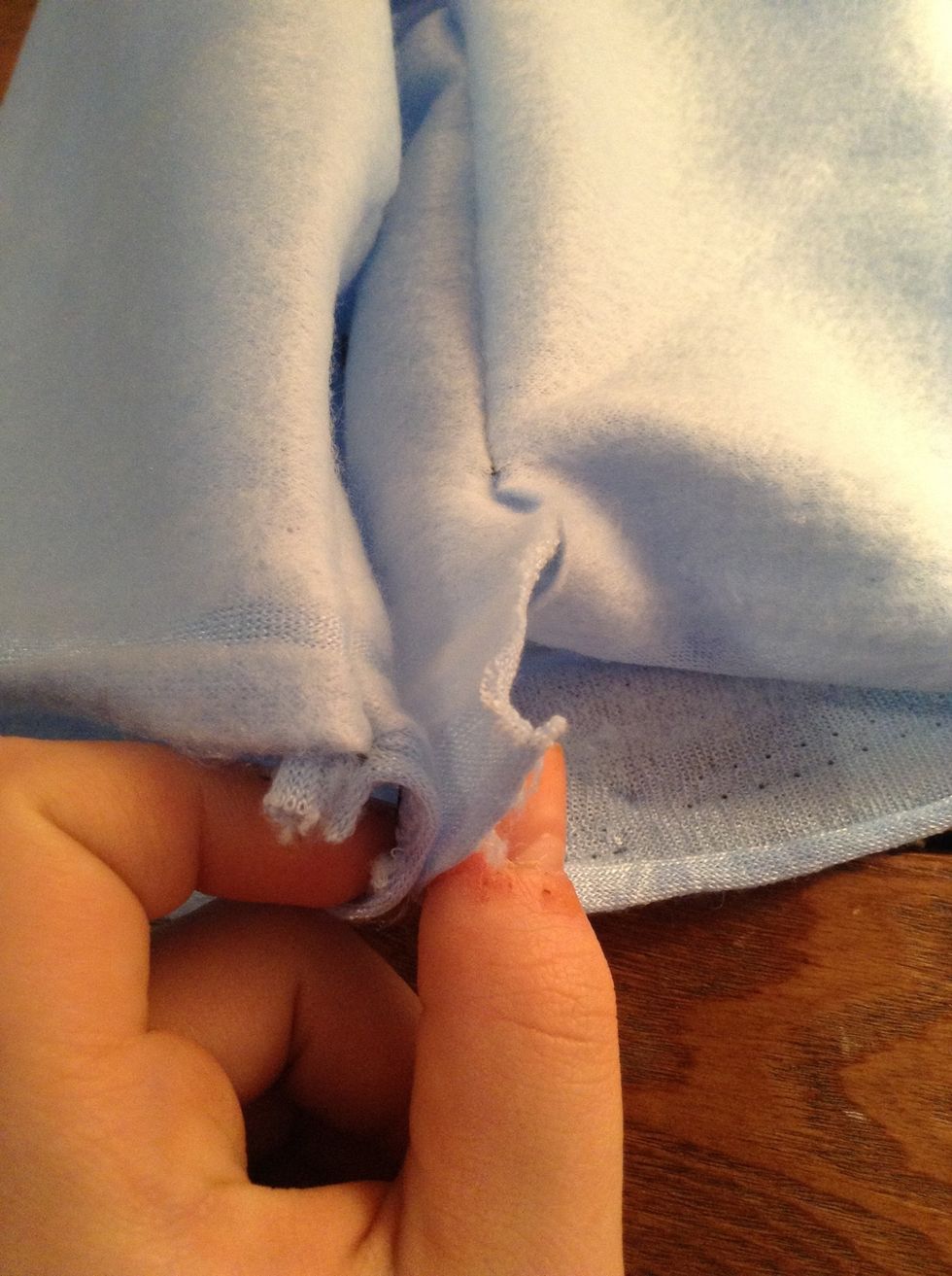 Grab the ends and bring them to the sewing machine.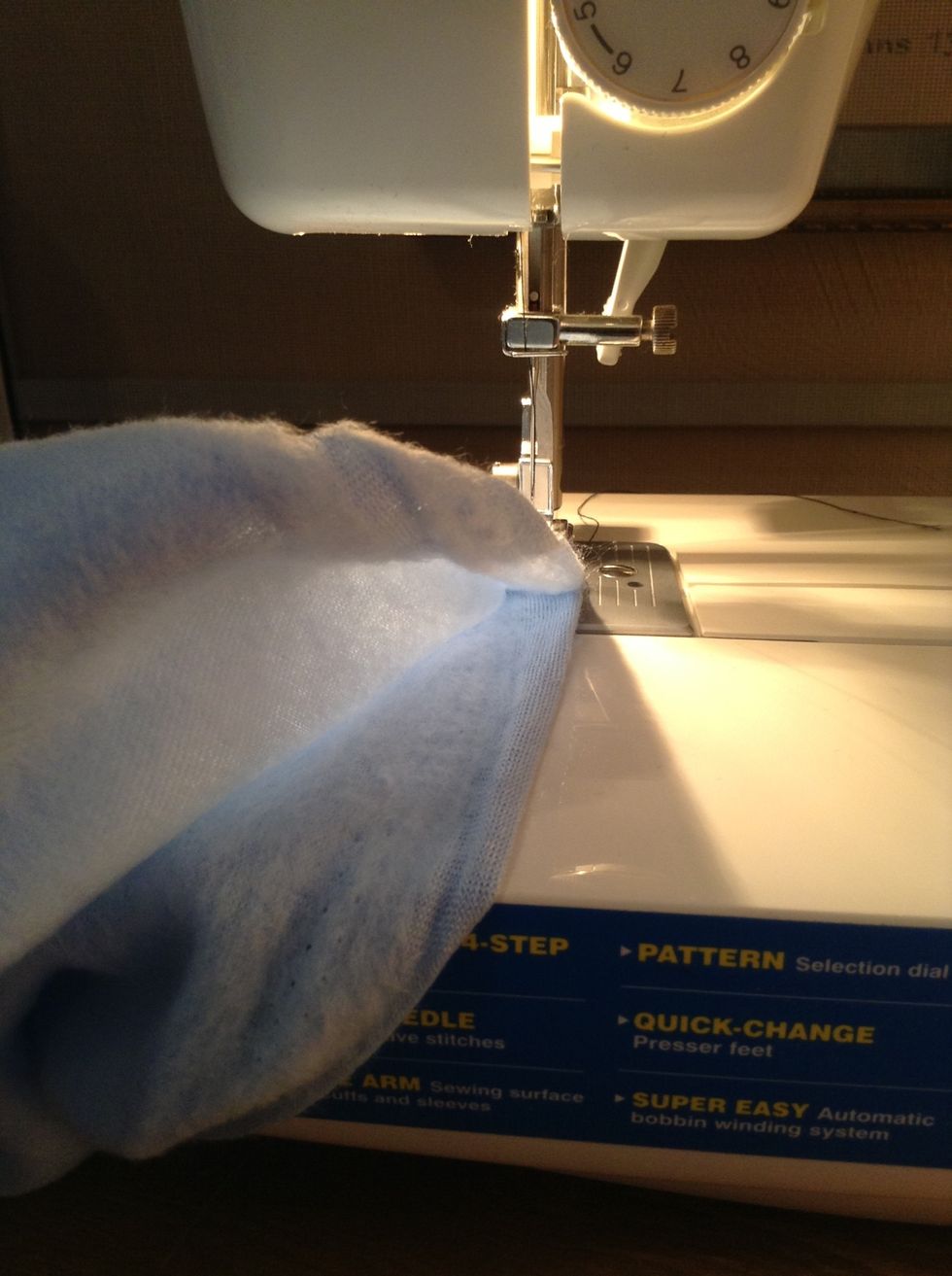 Make sure the ends are lined up.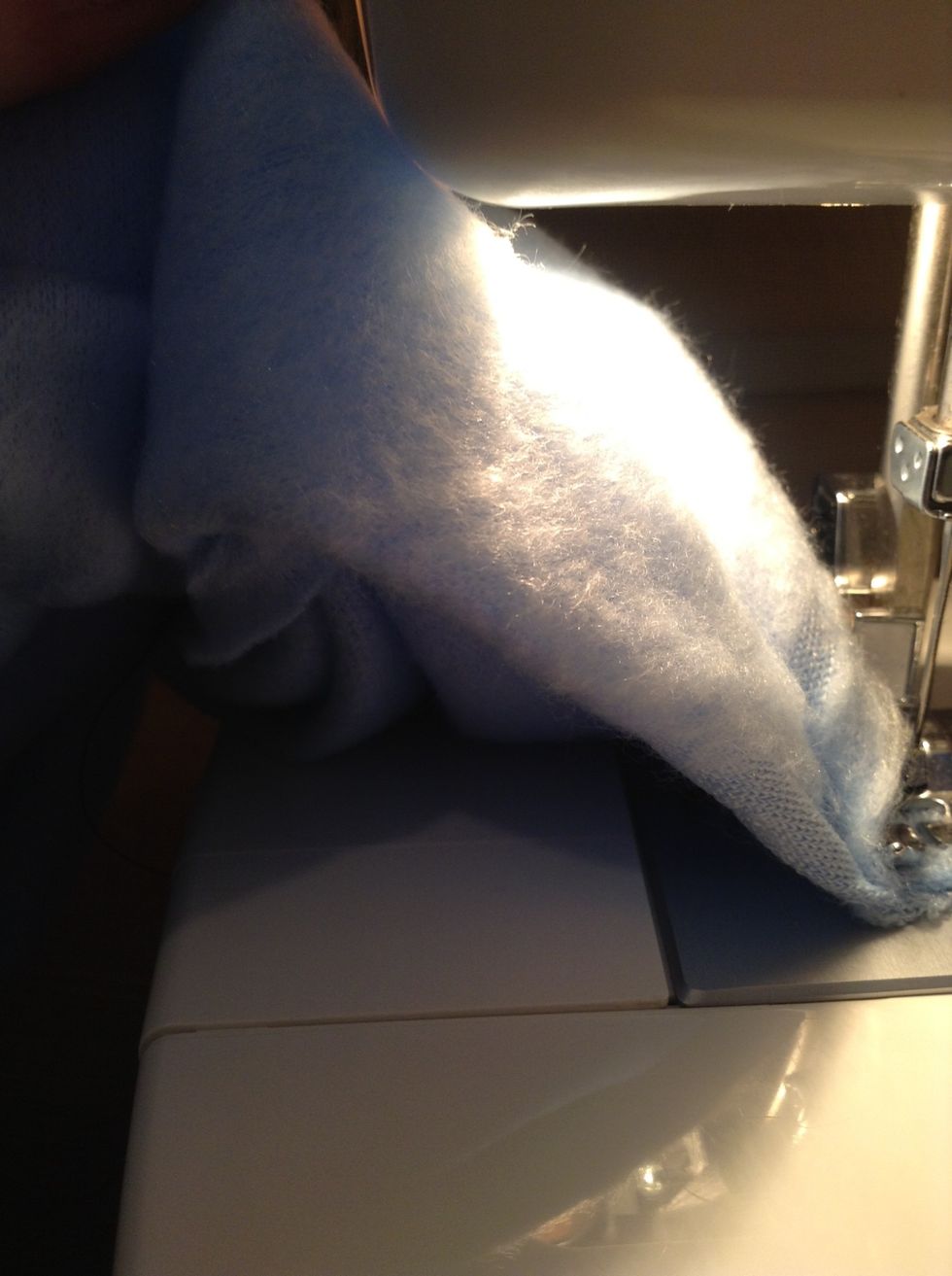 Me sure nothing gets by the pressed foot either!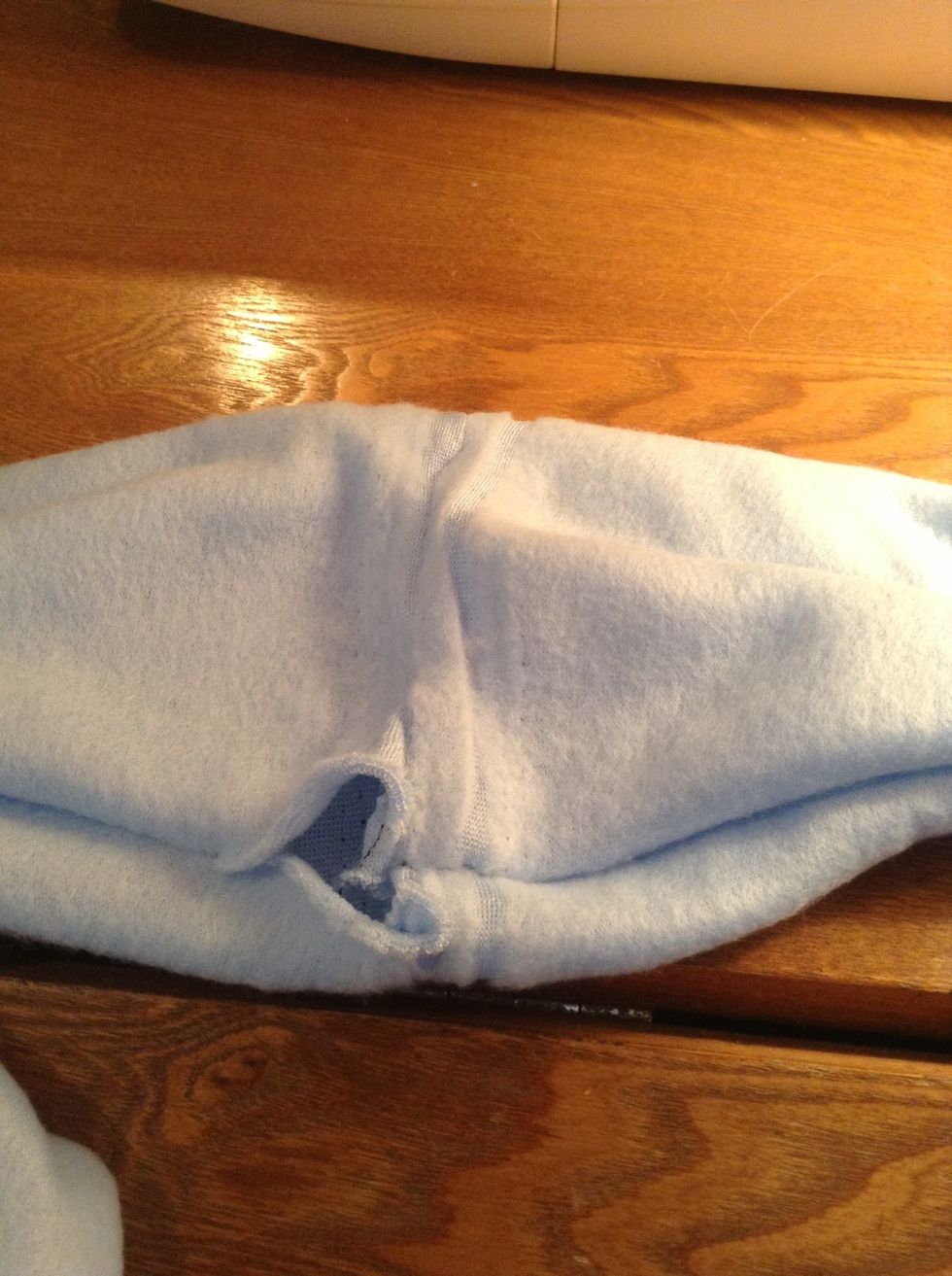 Pull the fabric apart so that it ends like this.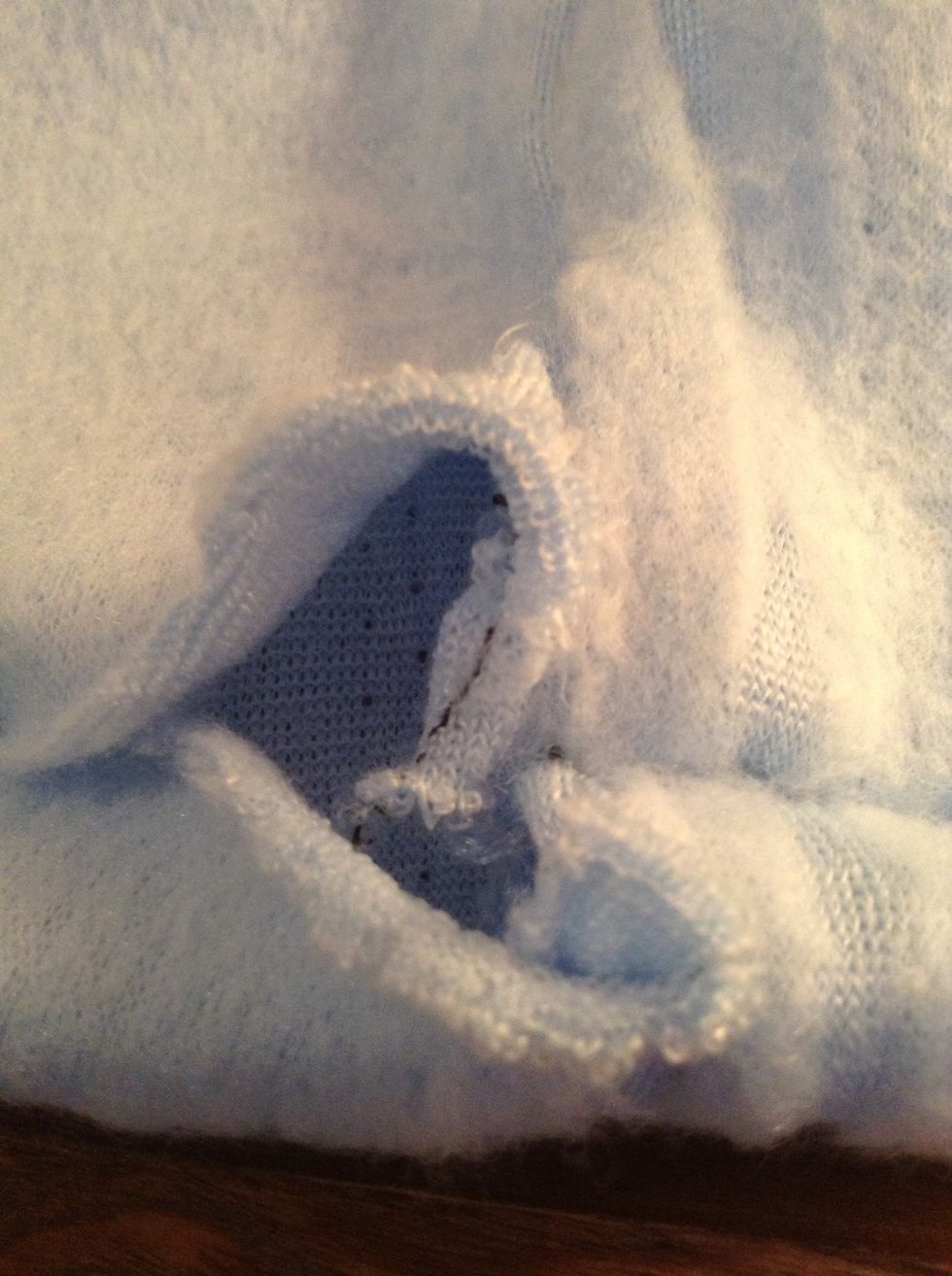 Now you have to hand-sew this part that we had from the beginning.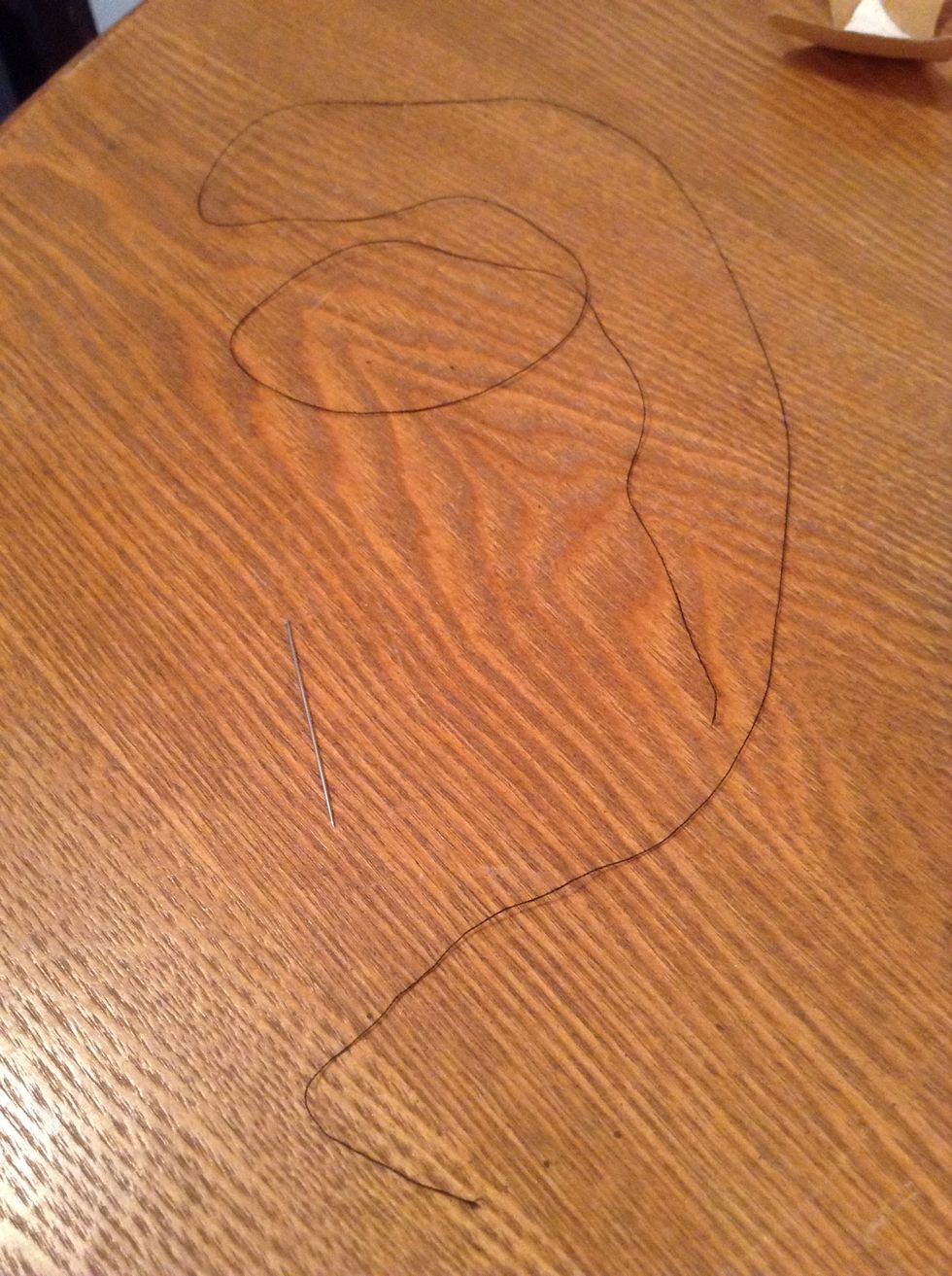 Now it's time to grab a needle and thread!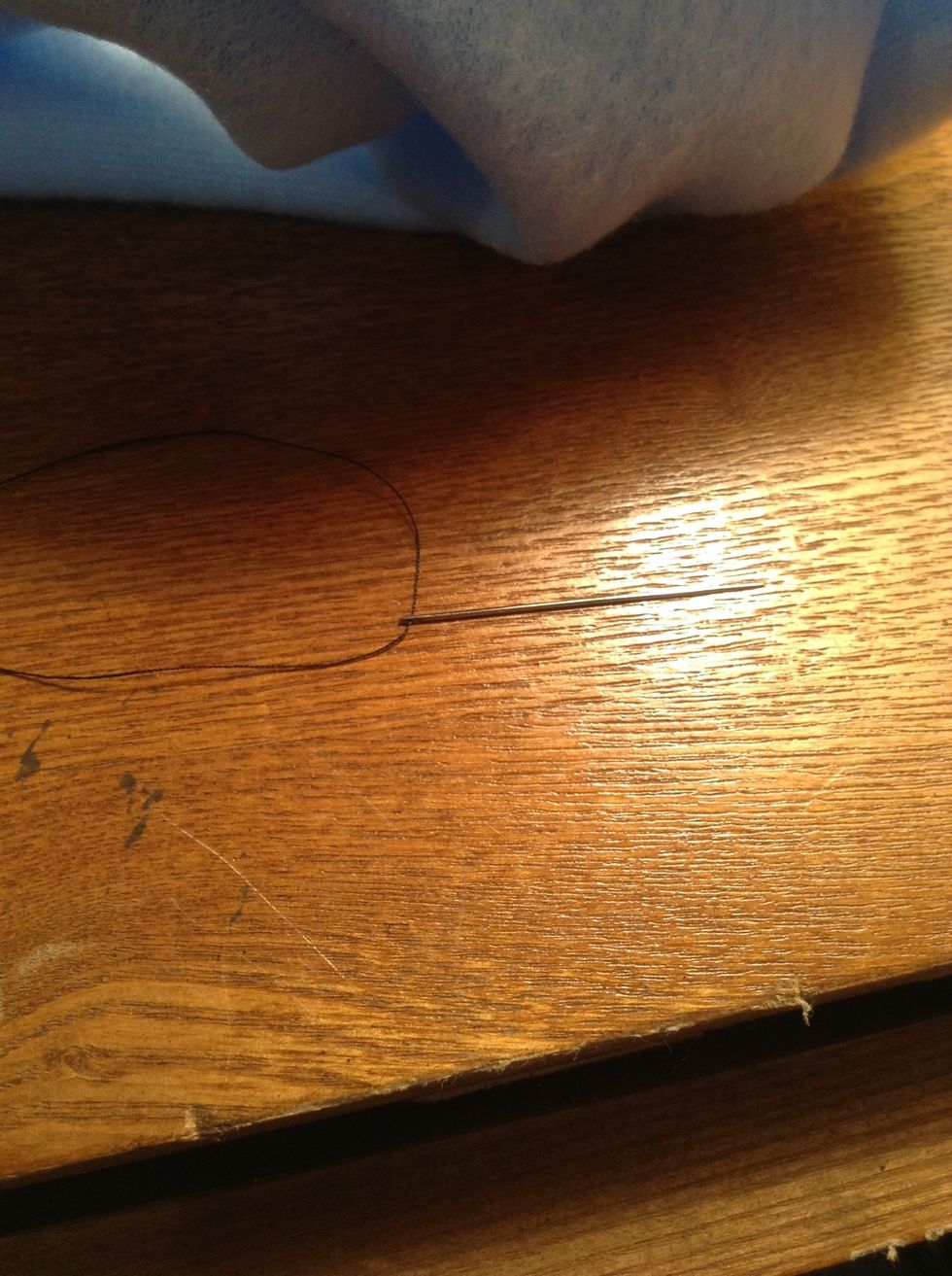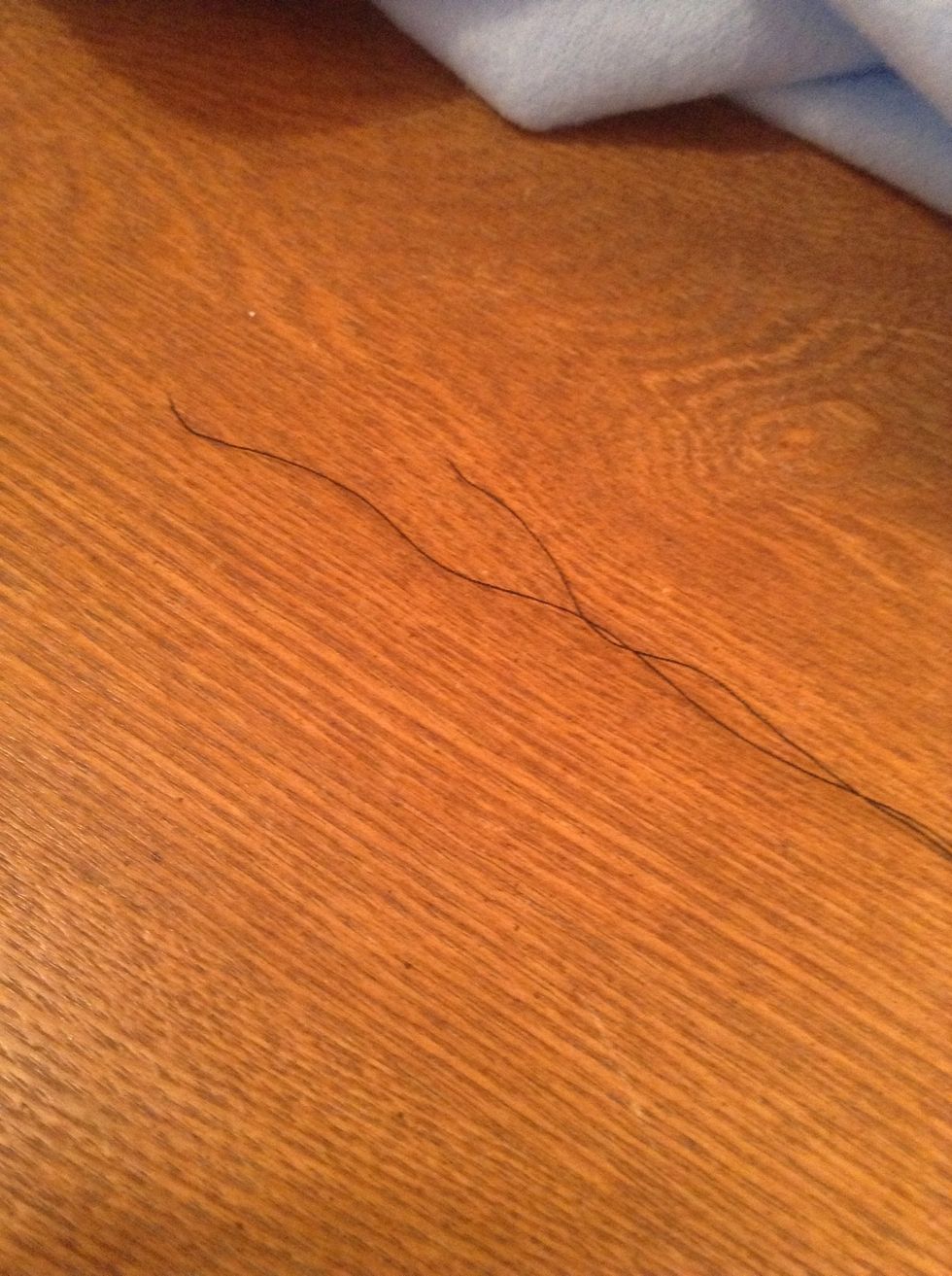 Match up the ends.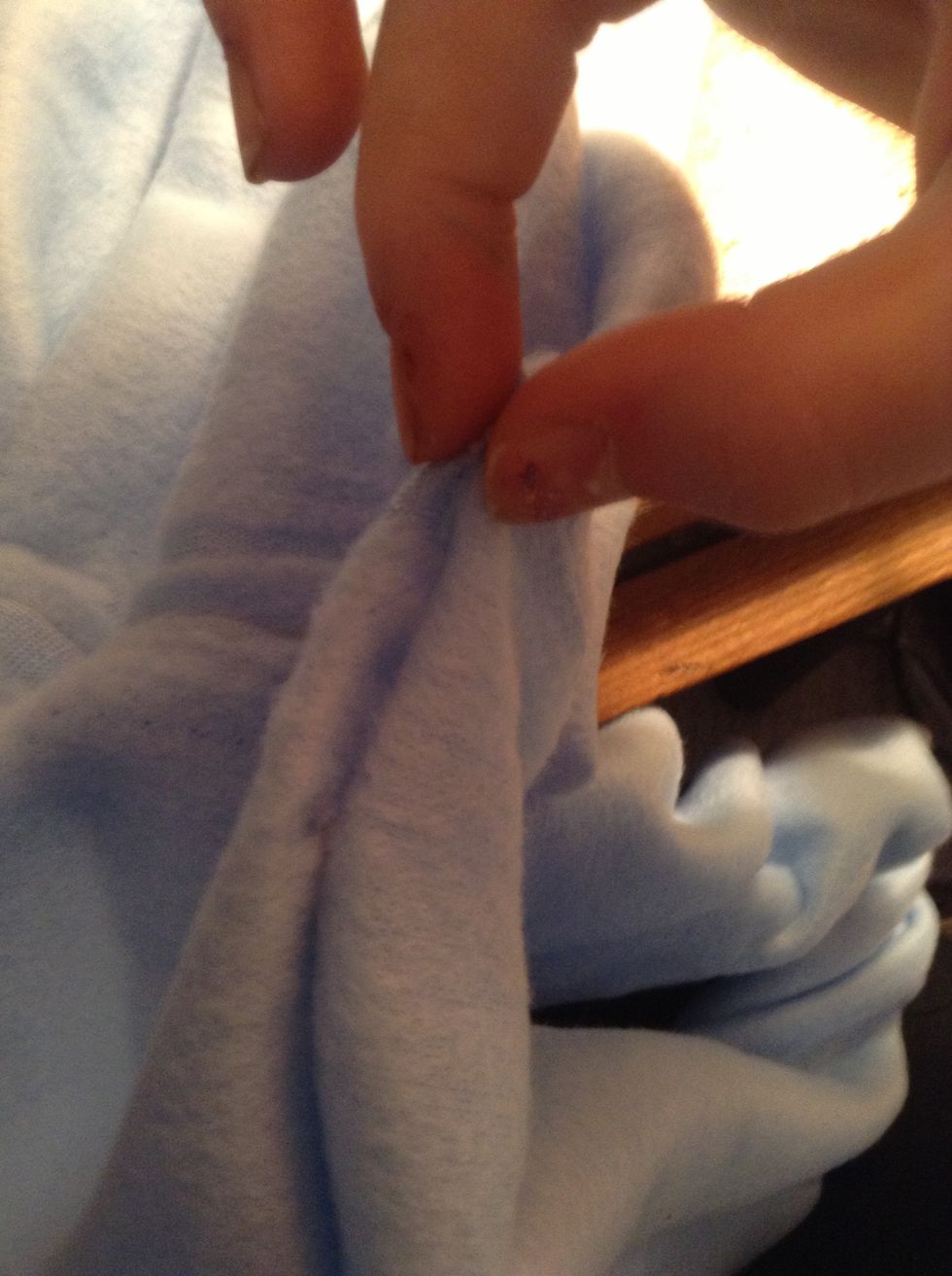 Fold the edges inside.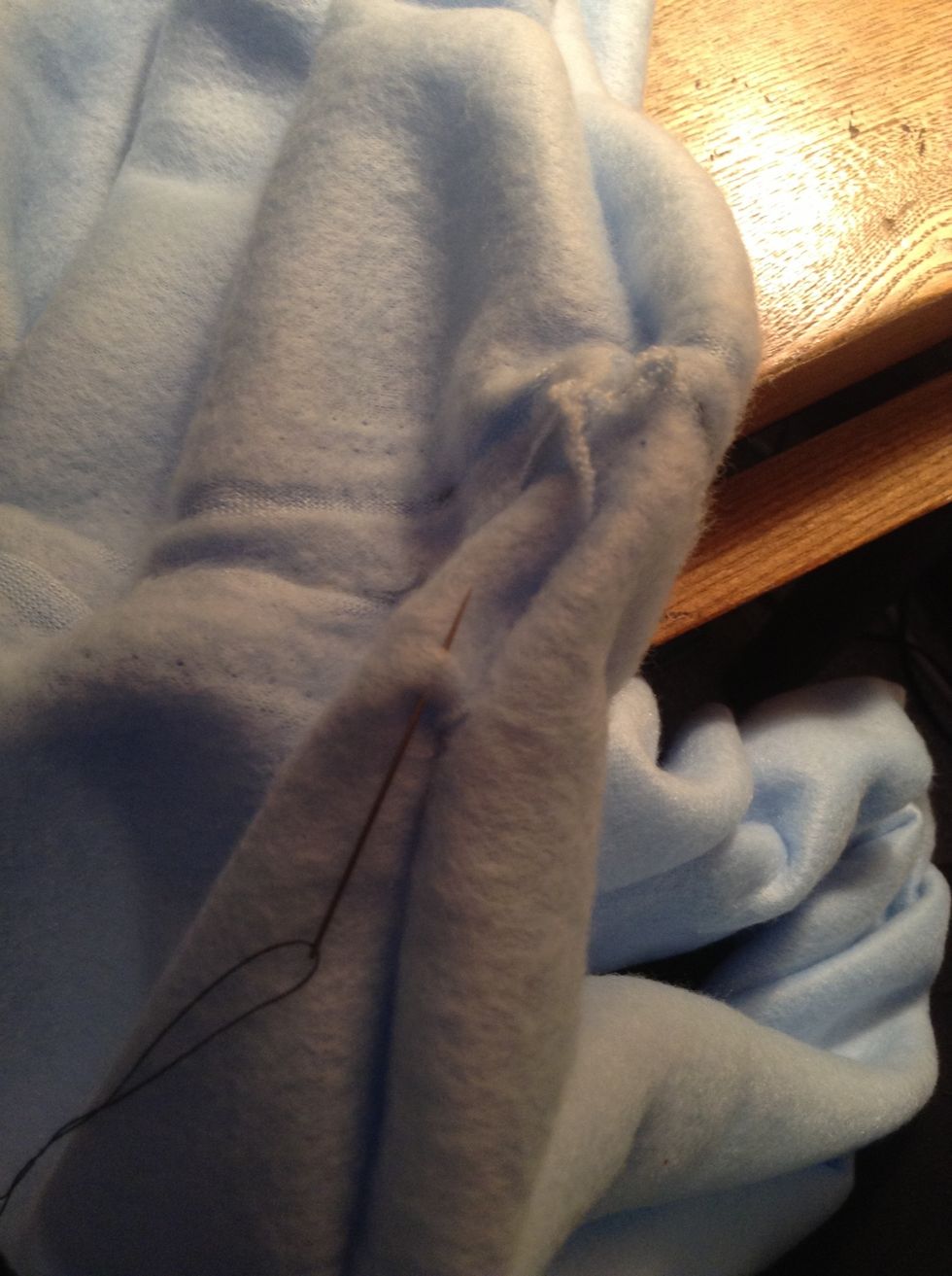 Start blind sewing. If I don't explain this well, look it up on YouTube, because I am not sure how to explain it. 😢 Put the needle through one side.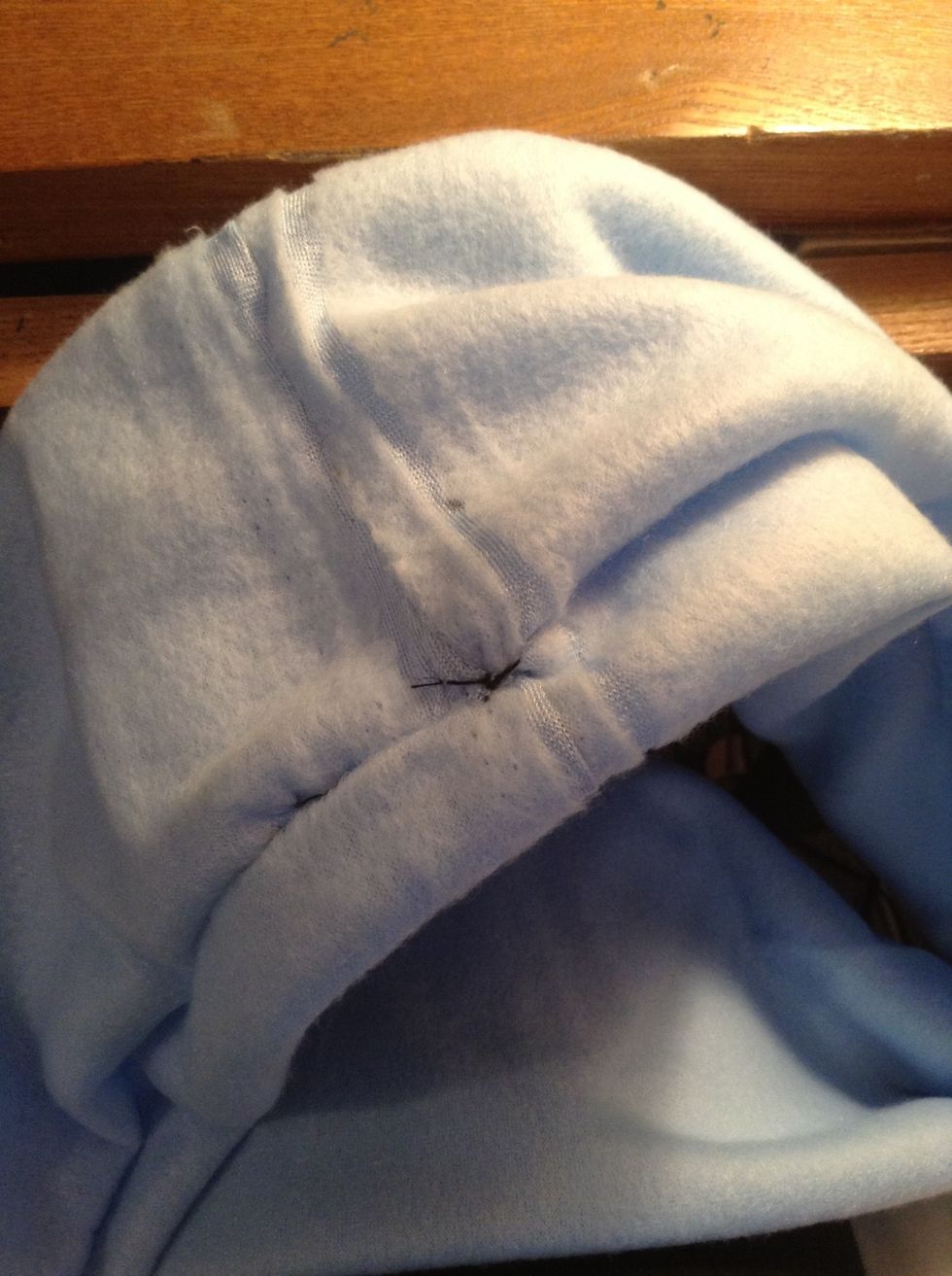 Not the best, but you can barely see it. You can see my last double knot. If done better, you wouldn't be able to see that.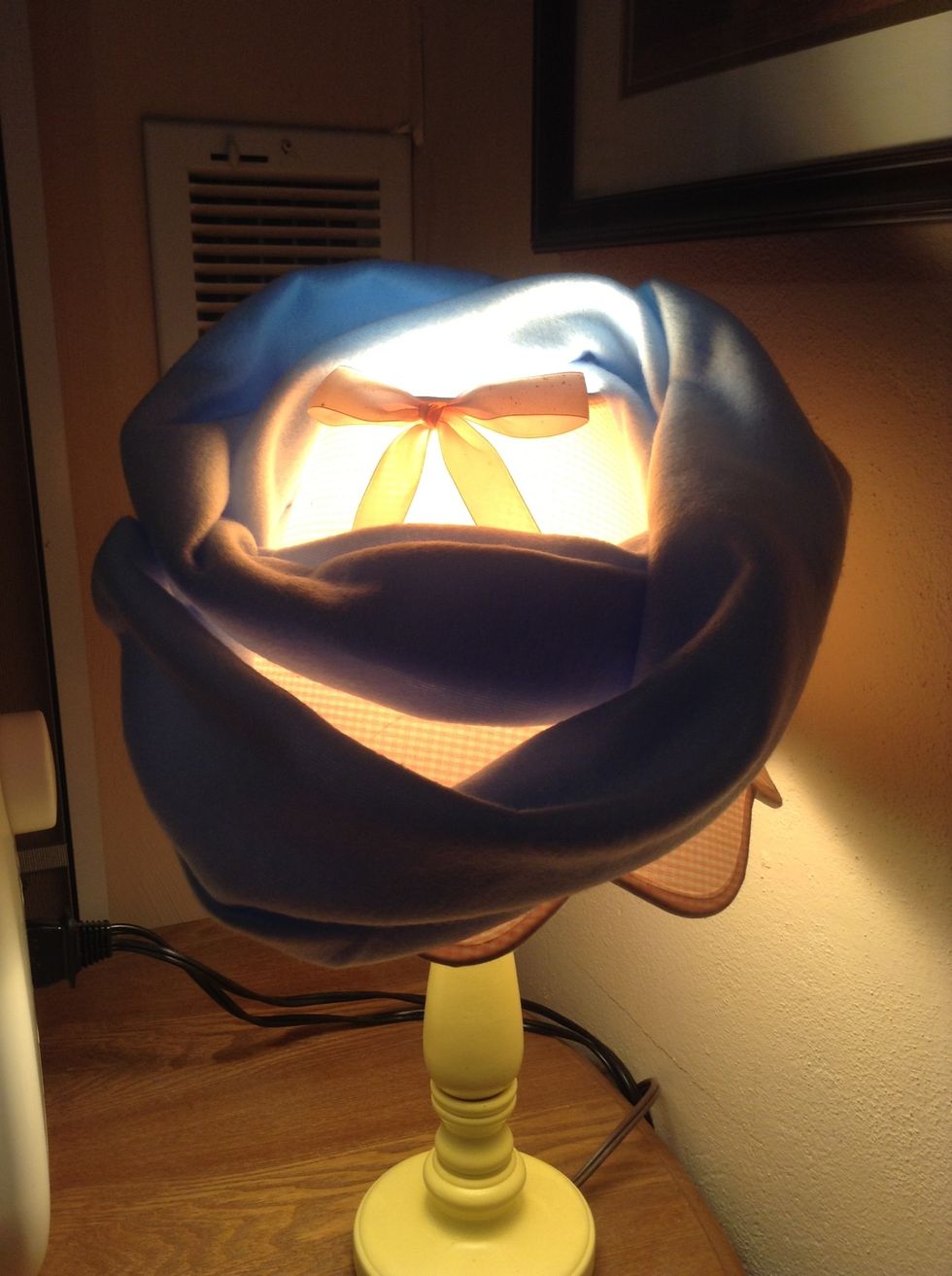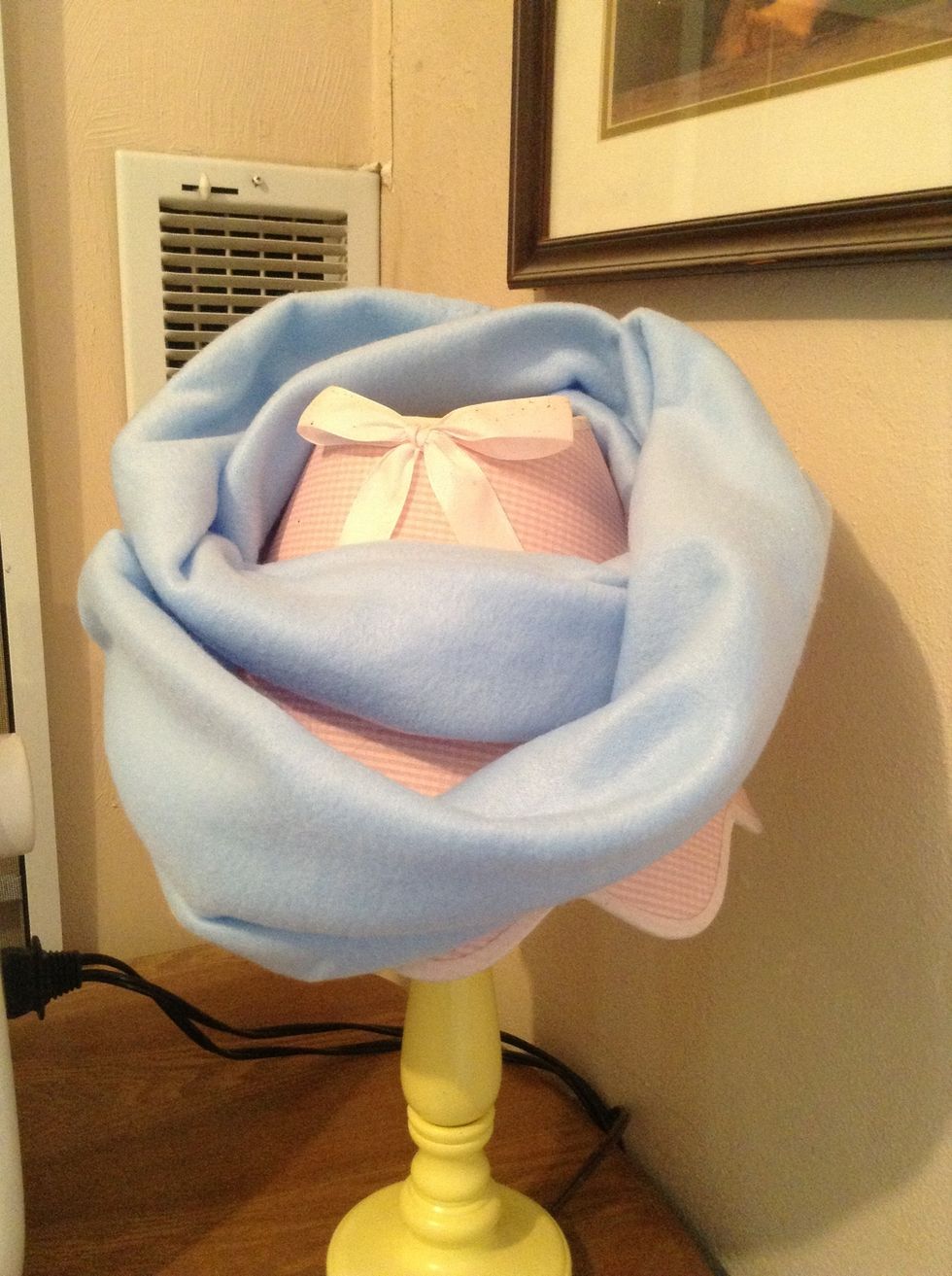 Your infinity scarf is now done! 😃
1.0ft Fleece or other fluffy material
1.0 Sewing Machine or needle
Thread