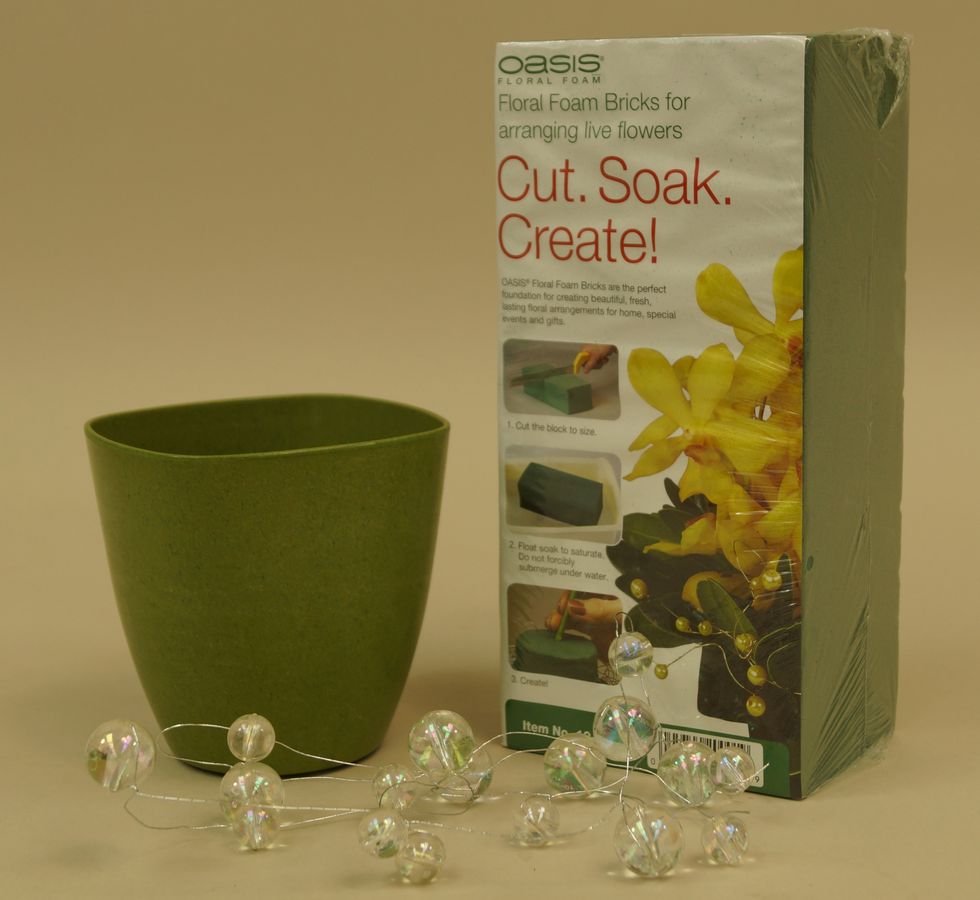 Gather supplies to make your floral design.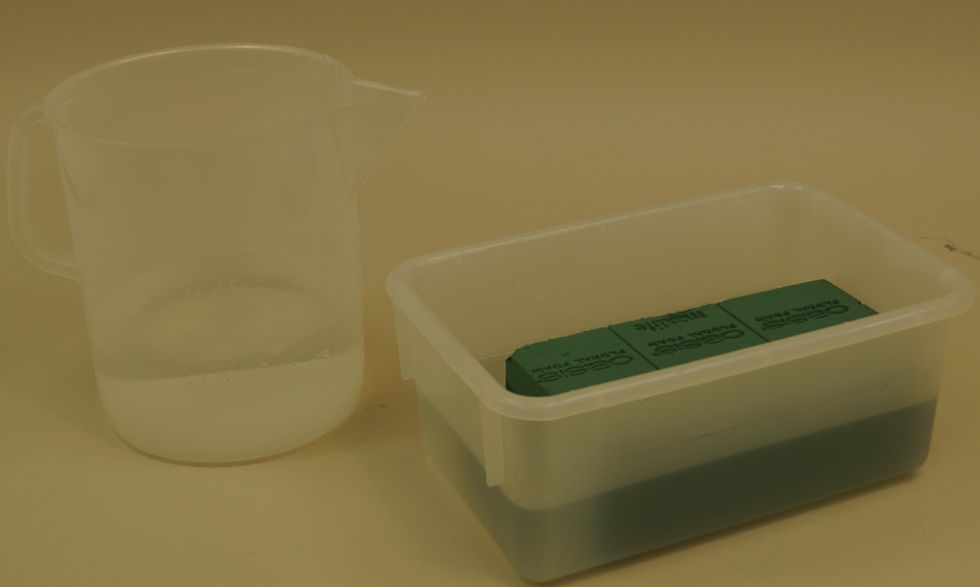 Float soak a brick of foam to saturate. Do not forcibly submerge under water.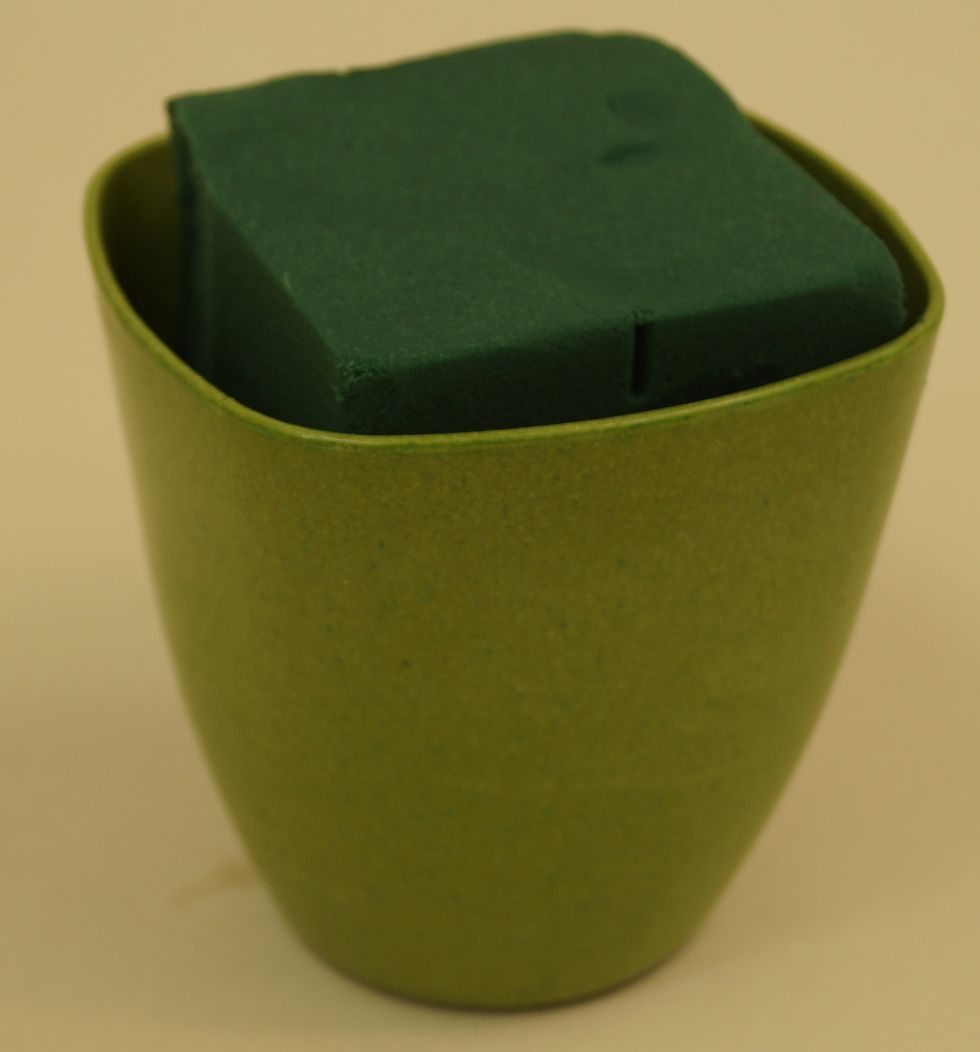 Cut brick to fit into an ECOssentials 4 1/2" Cube.
Insert mixed greens and pine cones into foam.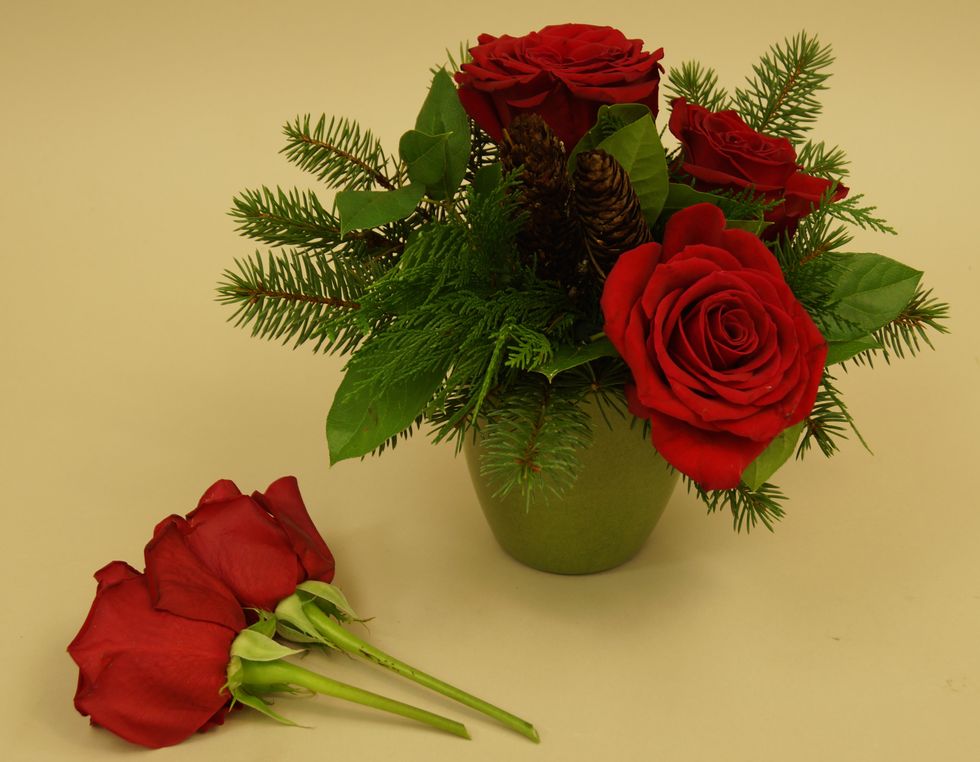 Add red roses to the arrangement.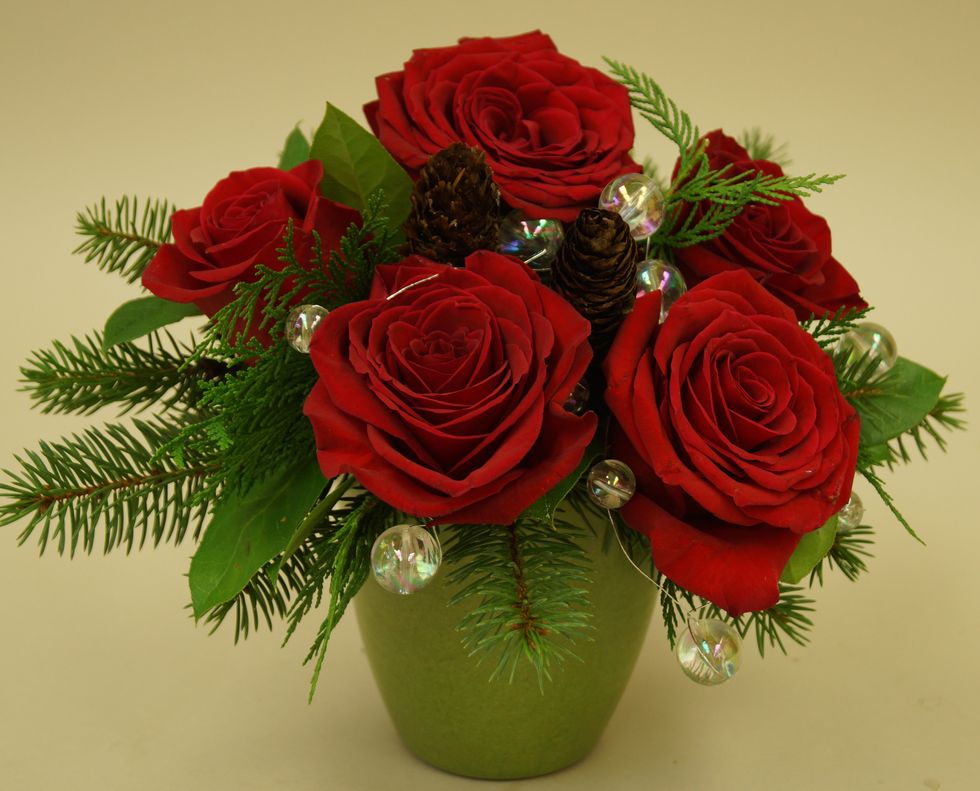 String OASIS™ Mega Beaded Wire into arrangement to complete the design.
ECOssentials 4 1/2" Cube, Moss
OASIS® Floral Foam Brick, 1/pack
OASIS™ Mega Beaded Wire, Iridescent
mixed greens and roses