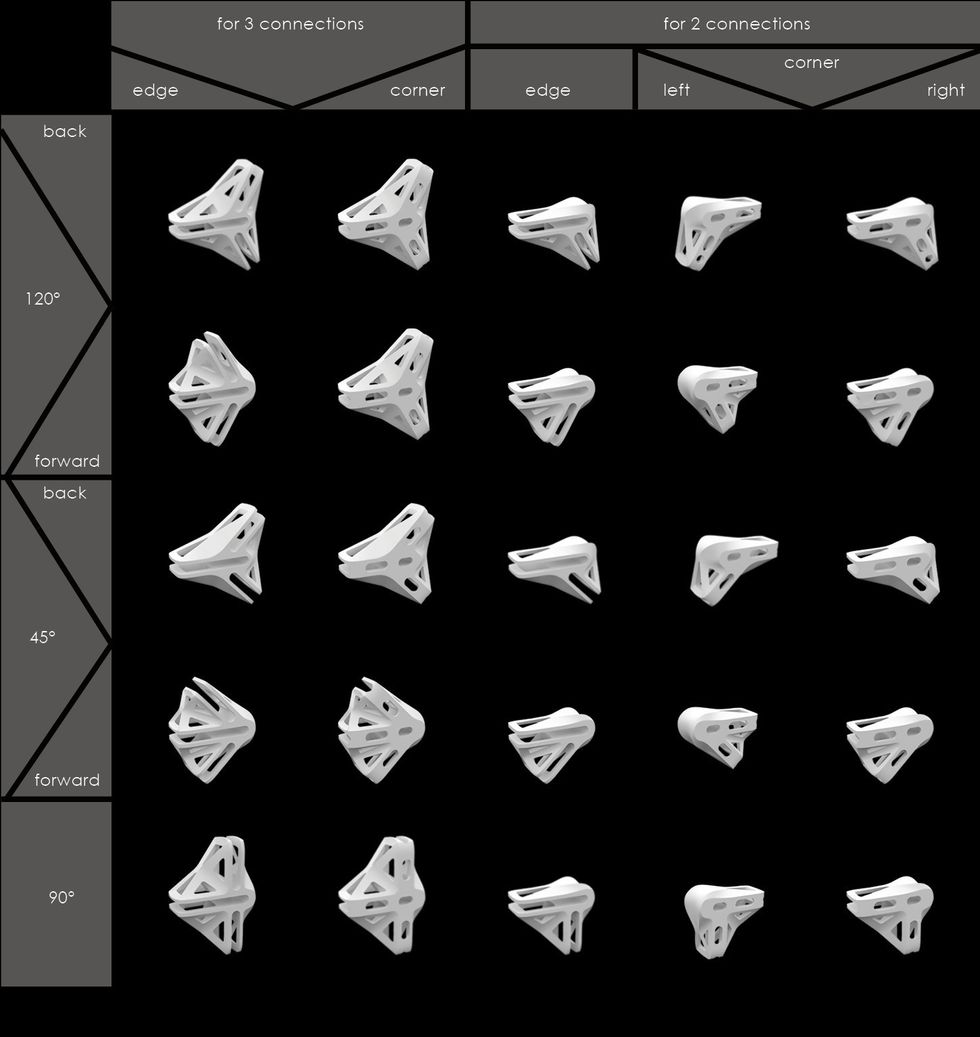 Start by downloading this fantastic 3D model made by Ollé Gellert here: https://cults3d.com/en/various/print-to-build-joint-collection. The joints contains 90, 45 and 120 degree elements.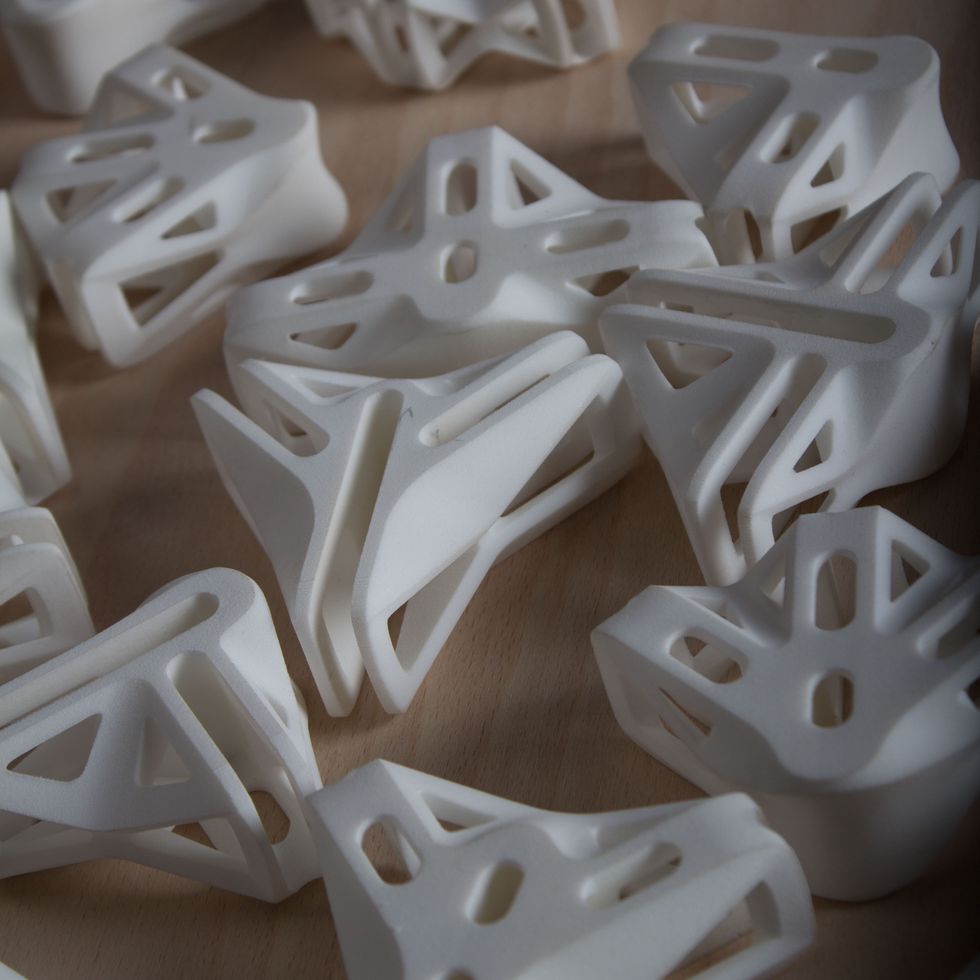 Then you can 3D print the joints with your FDM 3D printer. If you don't have any, you can use services like 3D Hubs to localize 3D printers near you or IMaterialise to order a very professional print.
Then you can connect 8 millimeters plywood sheets to each other in different angles. One important feature of the design is that you do not have to screw or glue the parts.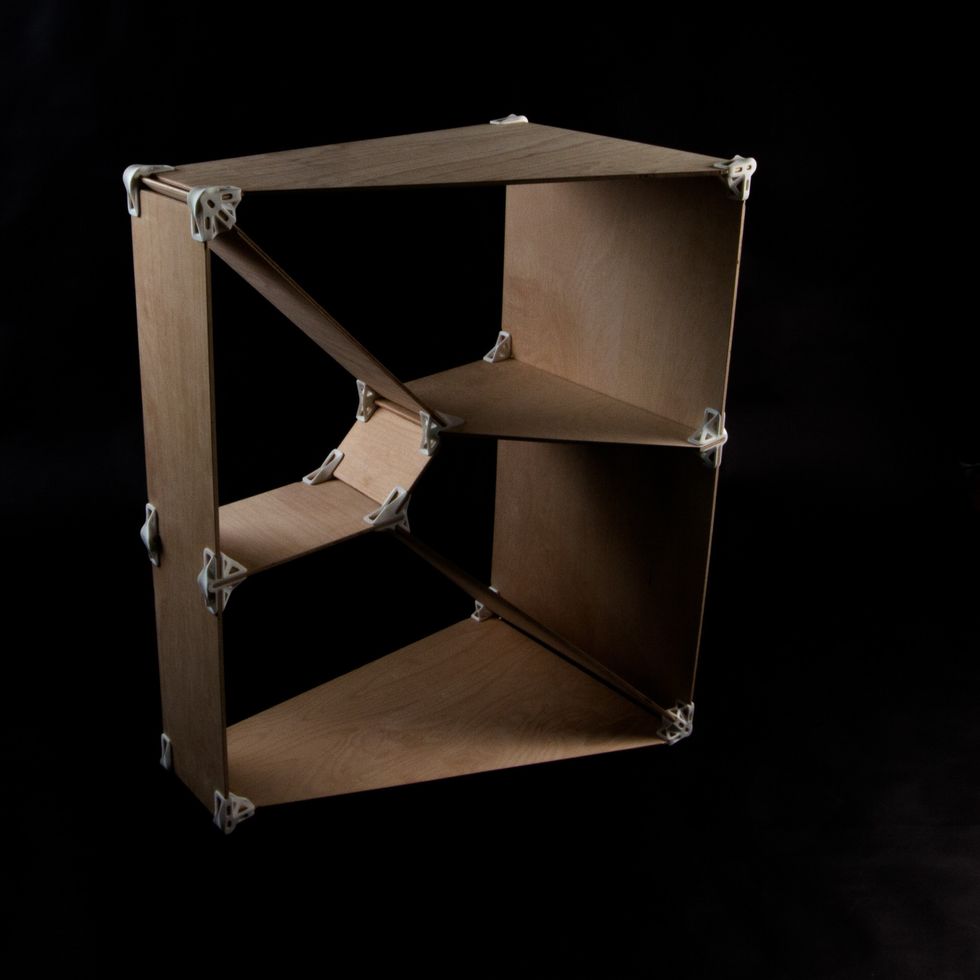 It is now possible to build furniture, installations, partitions and anything else. It only depends on your creativity. With the joint designs a 3D printers you can build bigger furnitures.
1.0 3D model
7.0 Plywood sheets of 8 mm
1.0 3D printer
Cults 3D
Cults is a marketplace where everybody can download great 3D models for 3D printing. Enjoy many amazing creations on https://cults3d.com