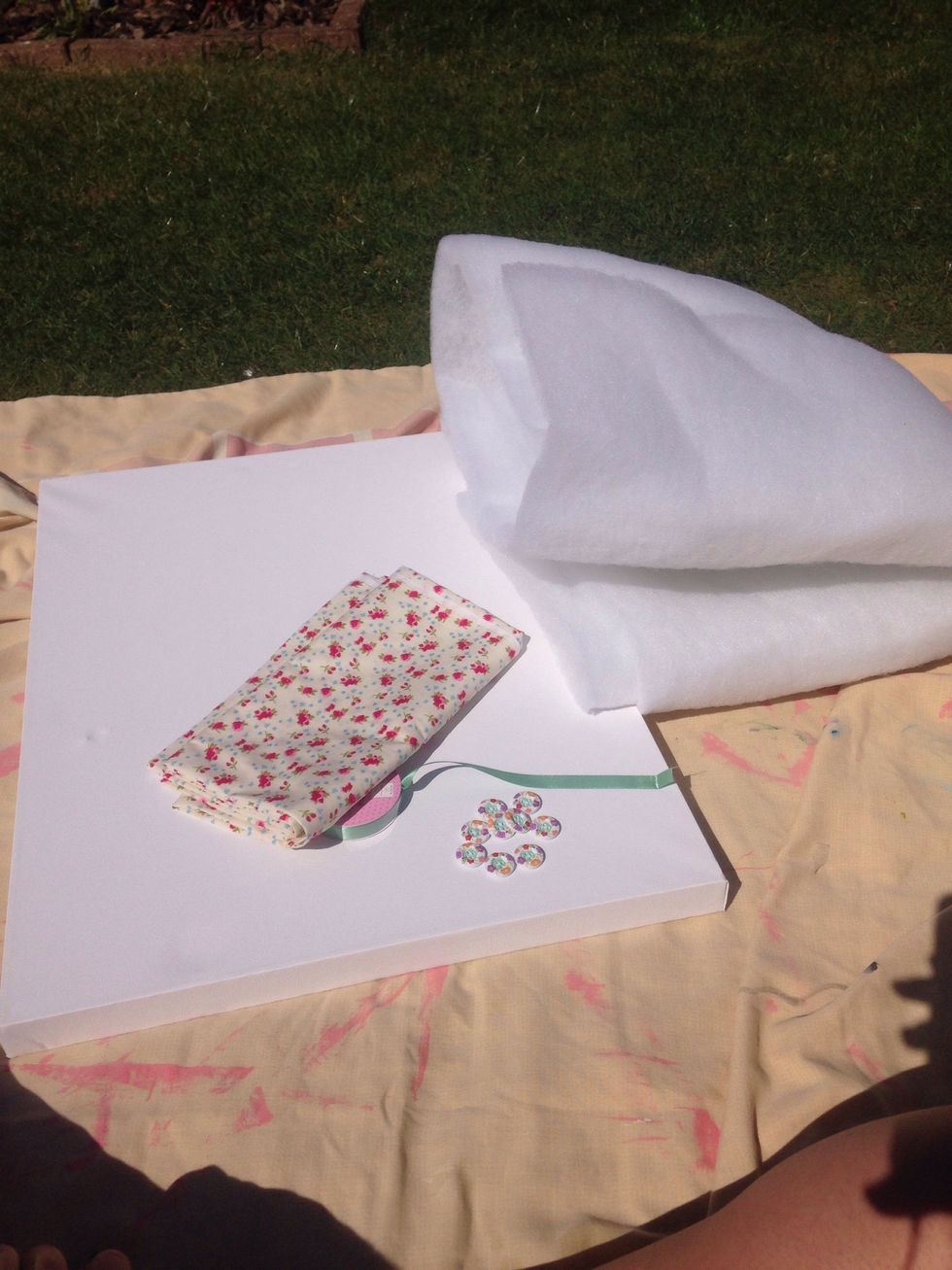 Collect all equipment you need.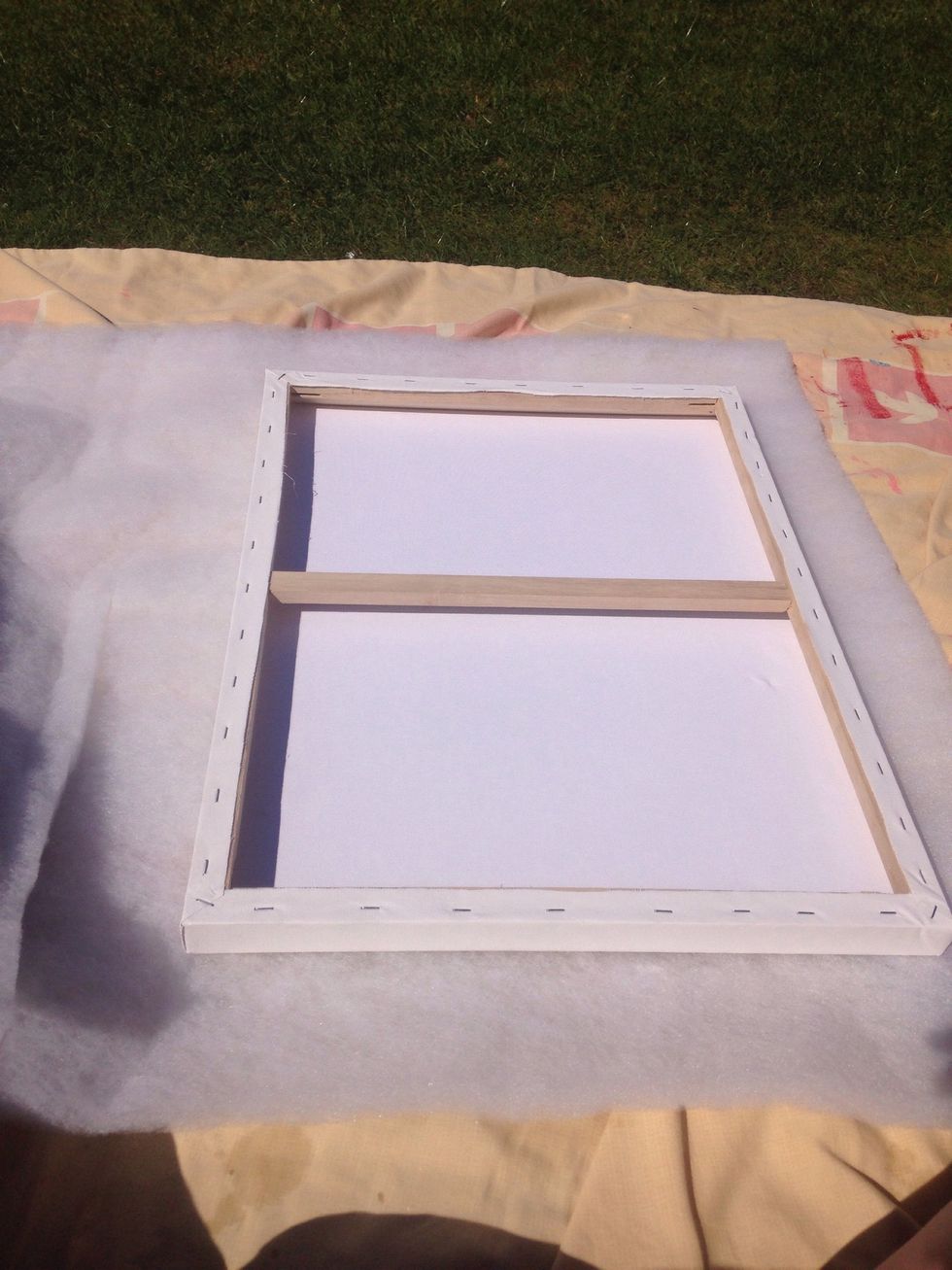 Measure the batting with about 4 inches on each edge. This will make it easier to attach to the canvas.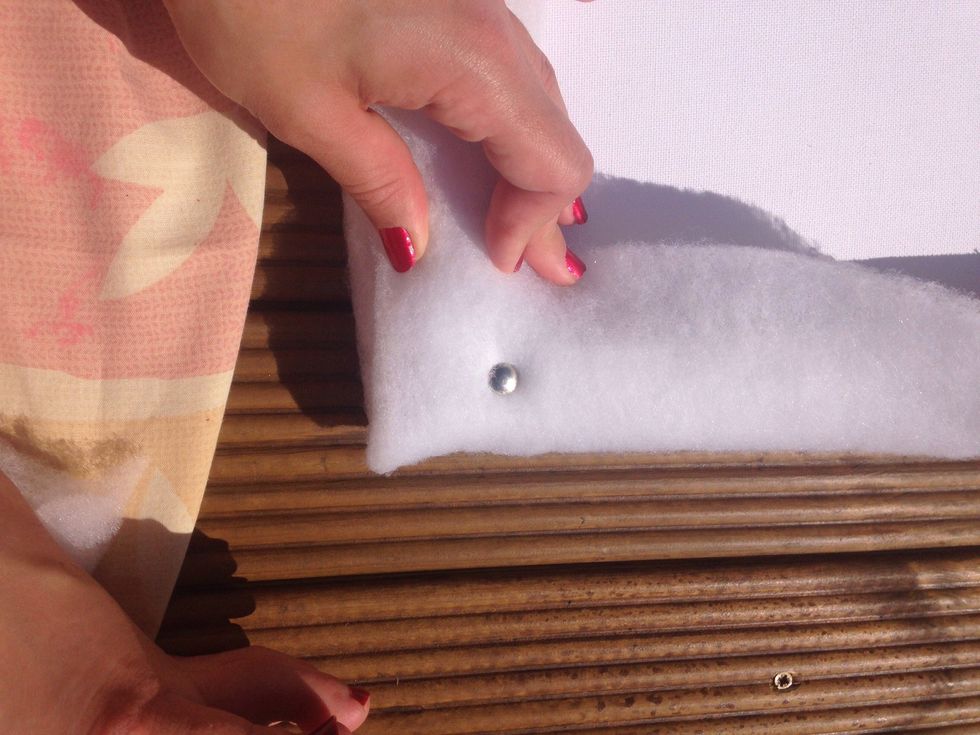 Attach the batting to each corner using drawing pins.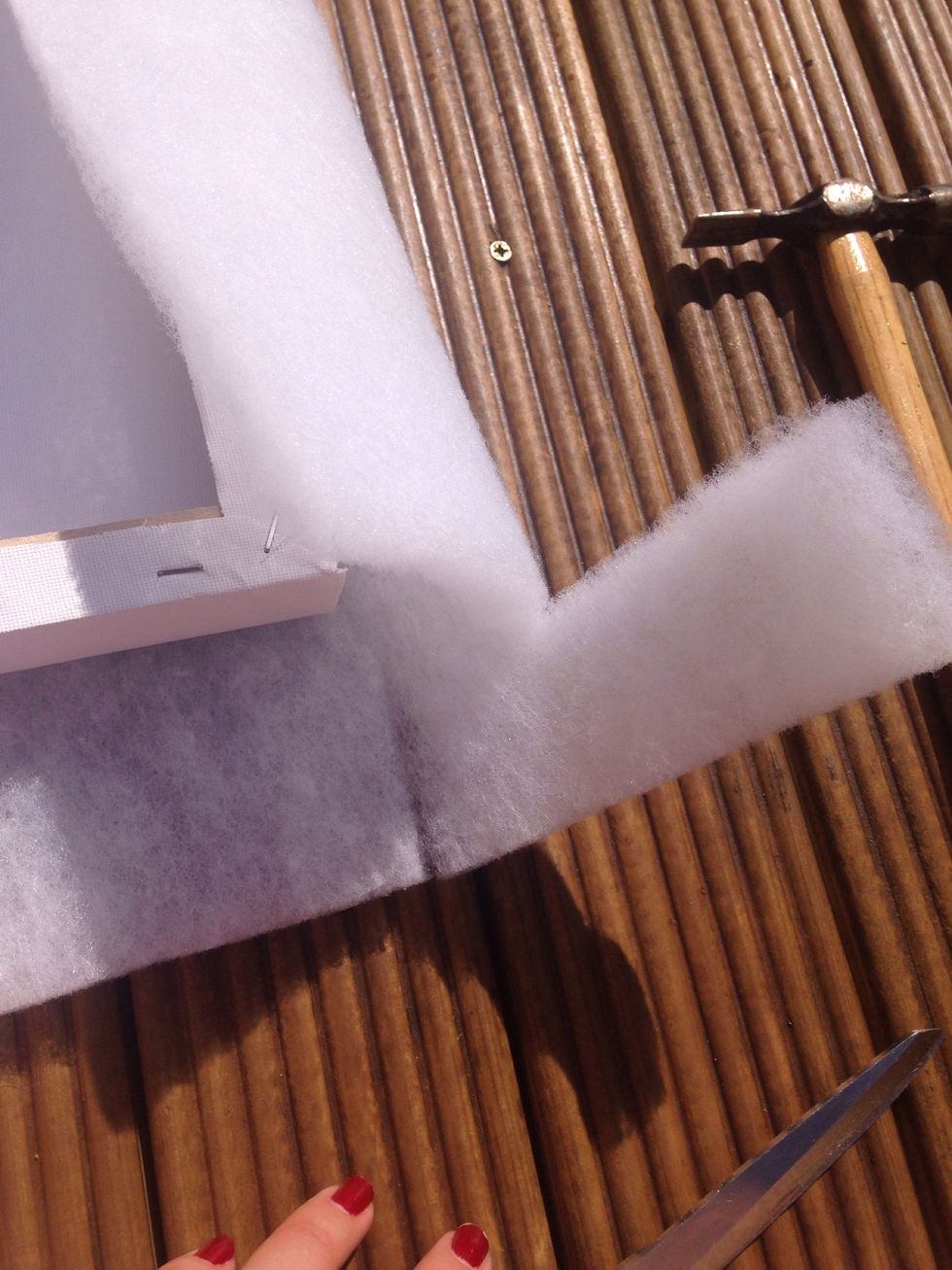 Remove the excess batting from each corner making sure to leave enough to attach to the canvas.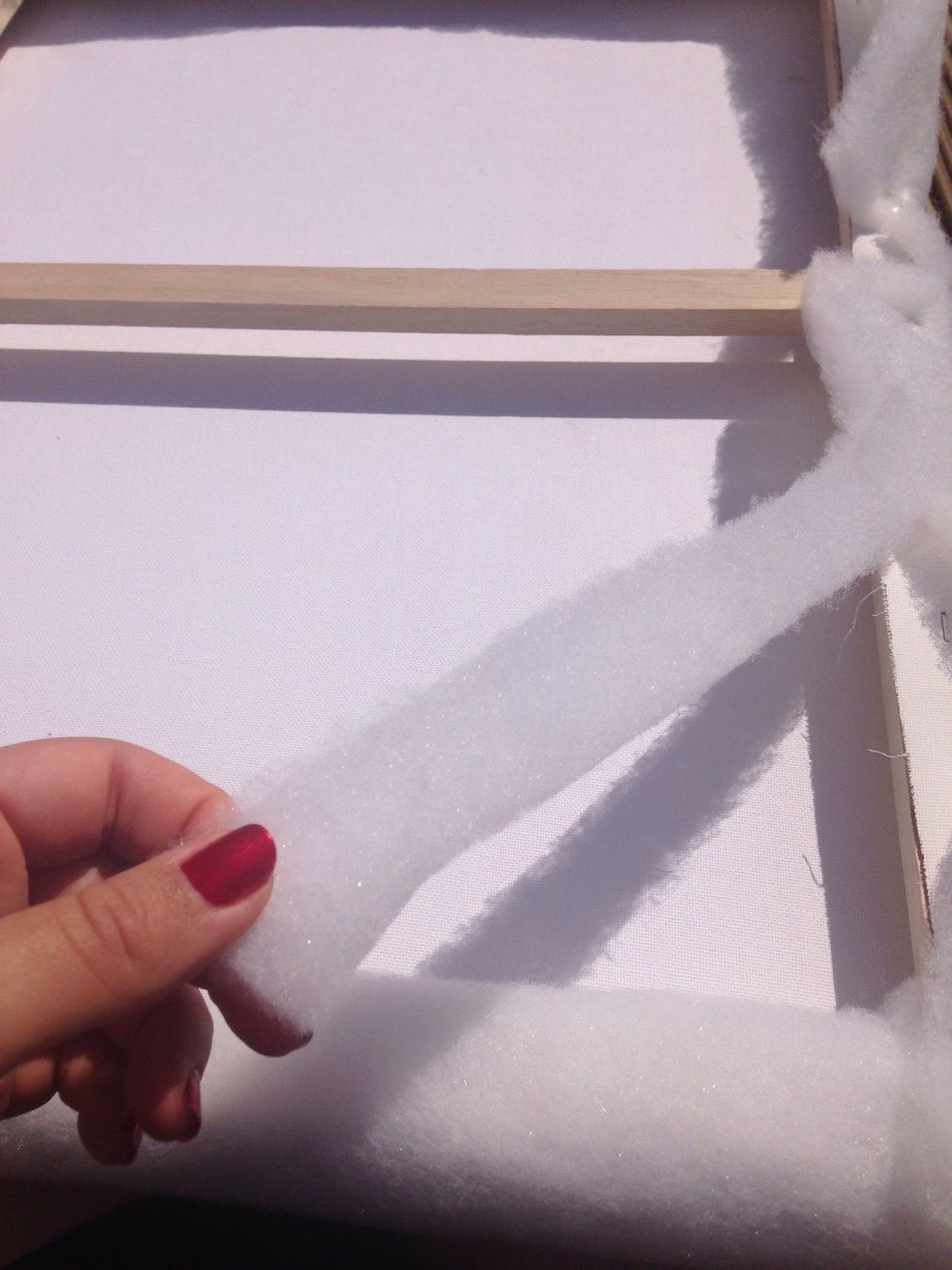 Before stapling the batting to the canvas remove any excess, making sure to leave enough for stapling.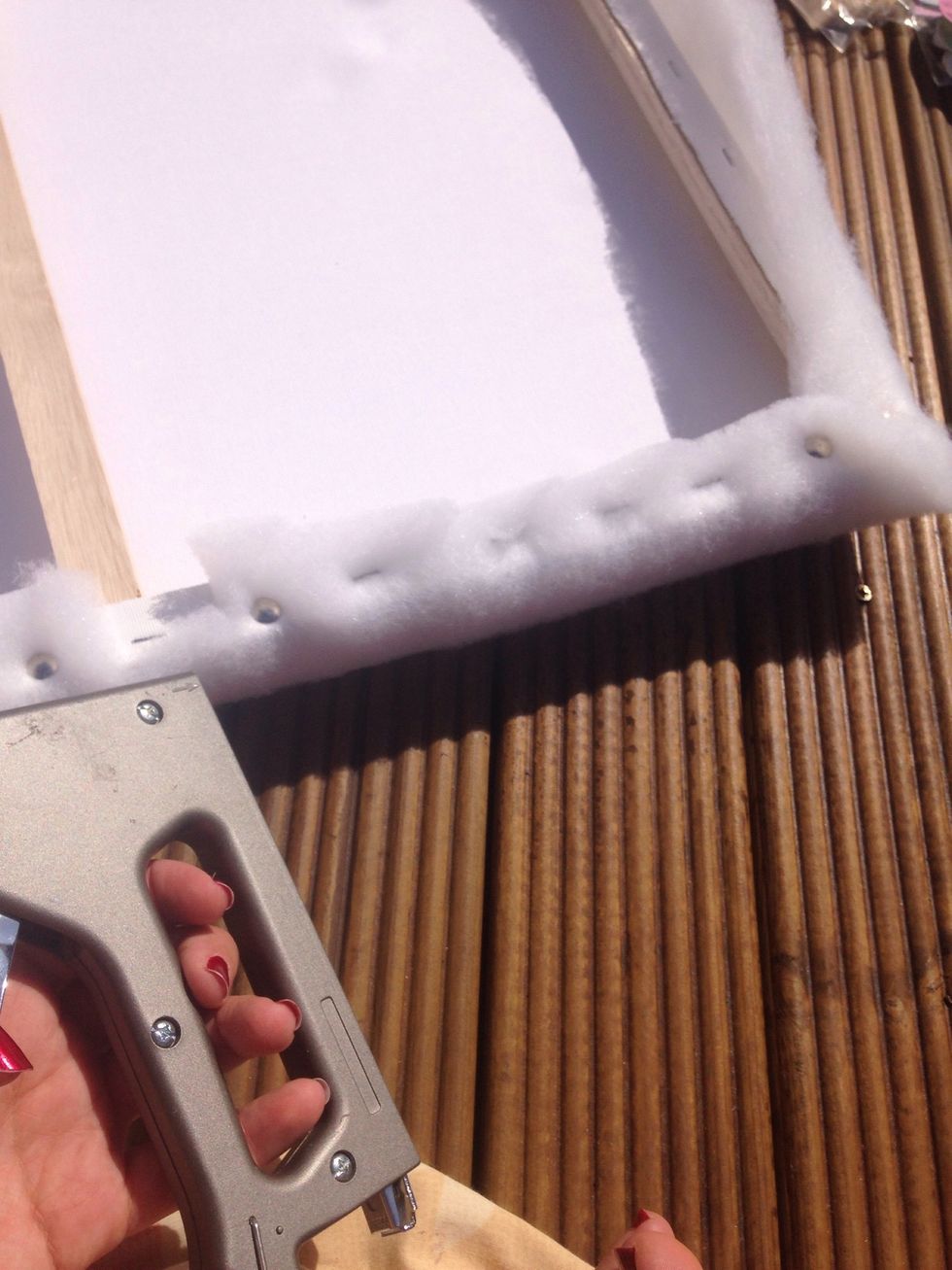 Staple the whole way around each edge of the canvas.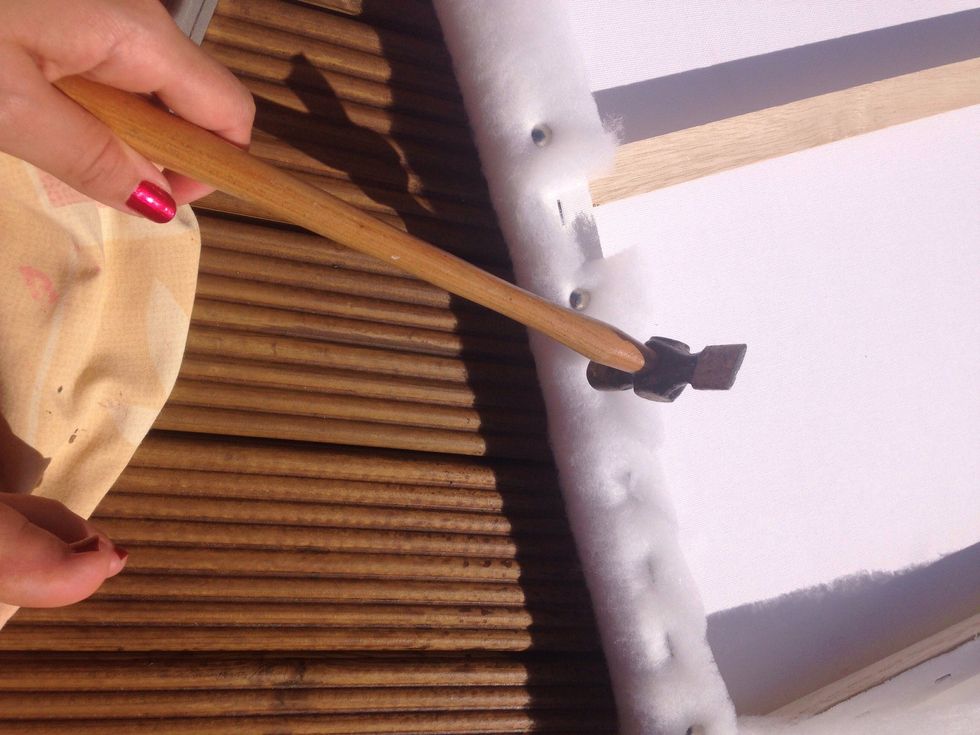 Make sure the batting is secure by hammering in each staple.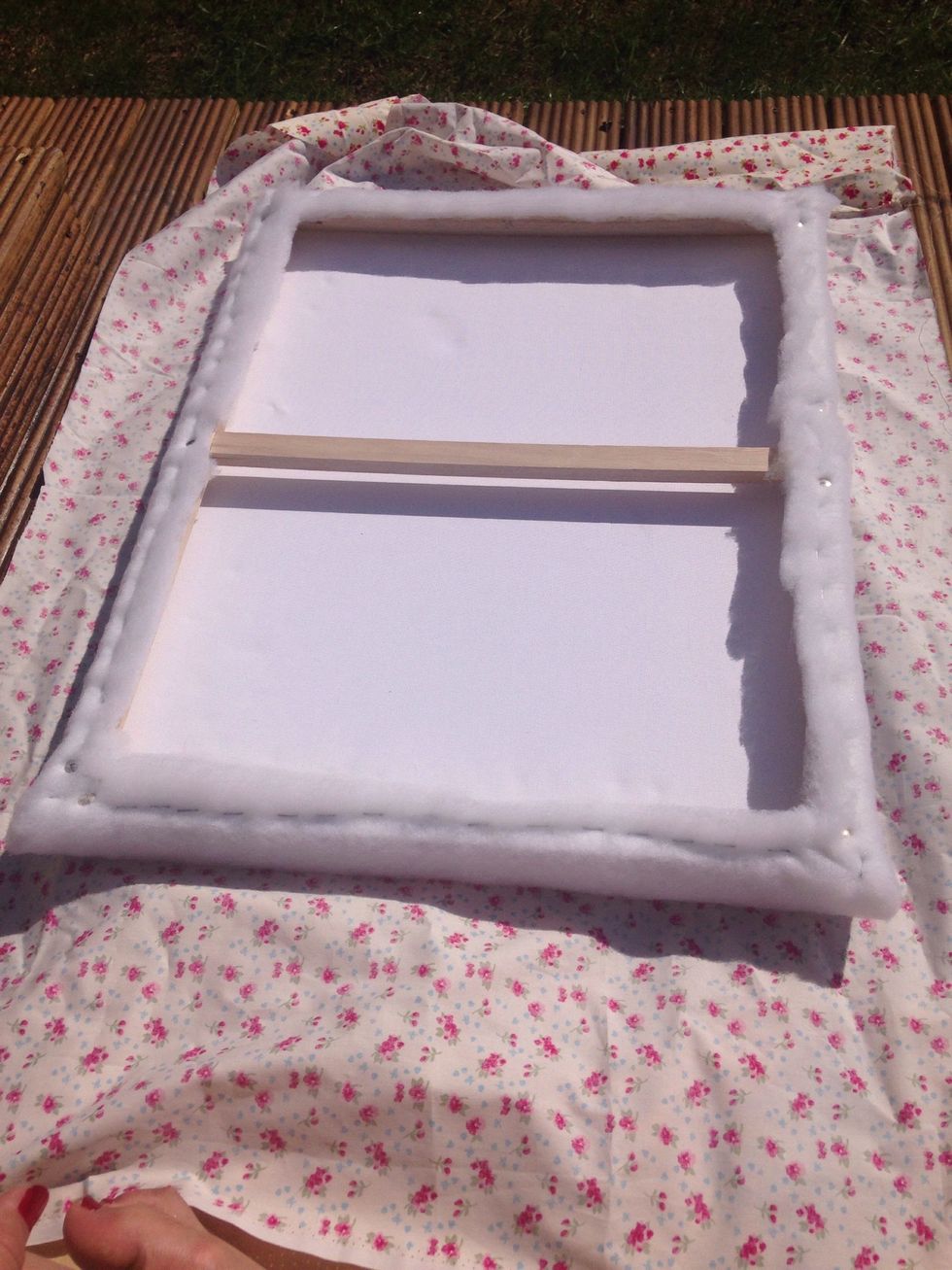 Now measure your chosen fabric. Making sure to leave about 4 inches all the way round.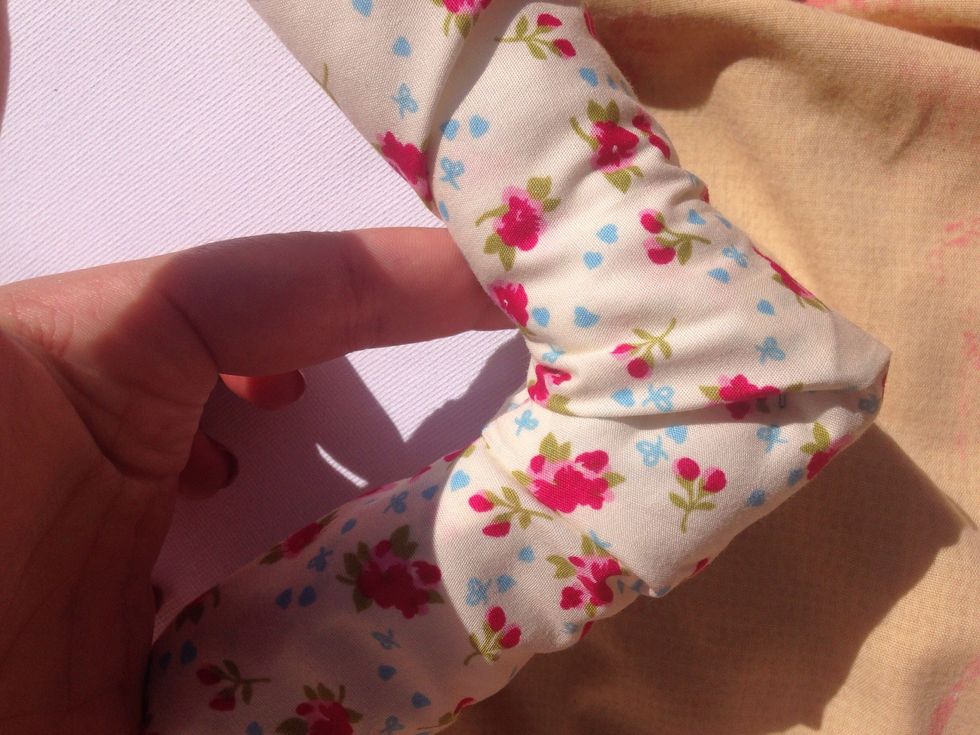 Attach the fabric using drawing pins. Making sure each corner is folded into a v shape.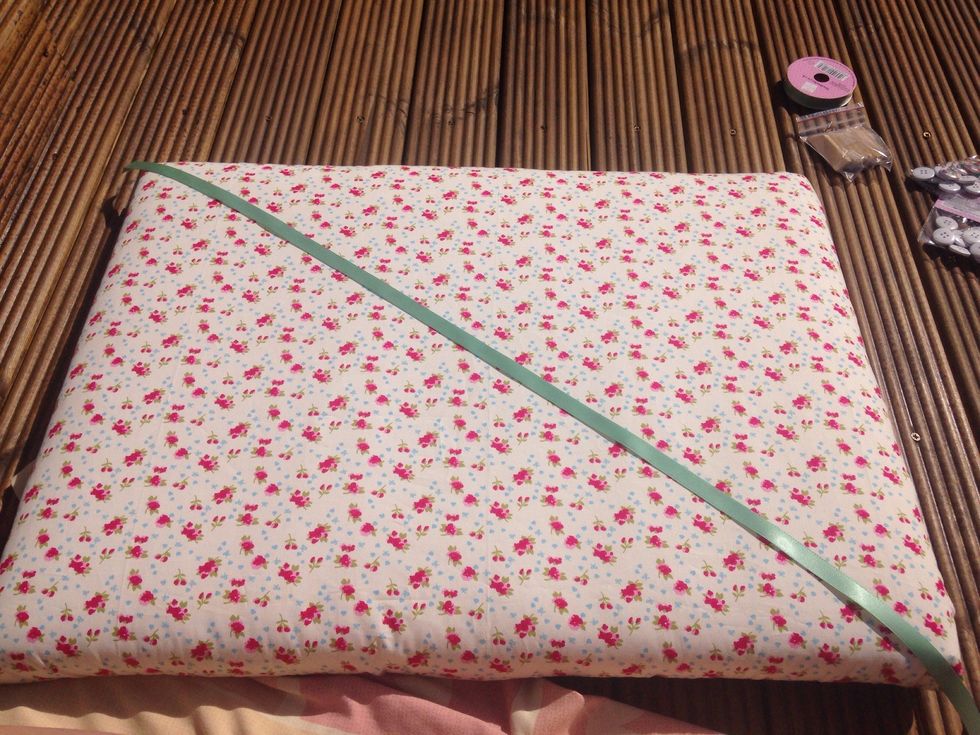 Start by measuring the centre ribbon diagonally across the bulletin board.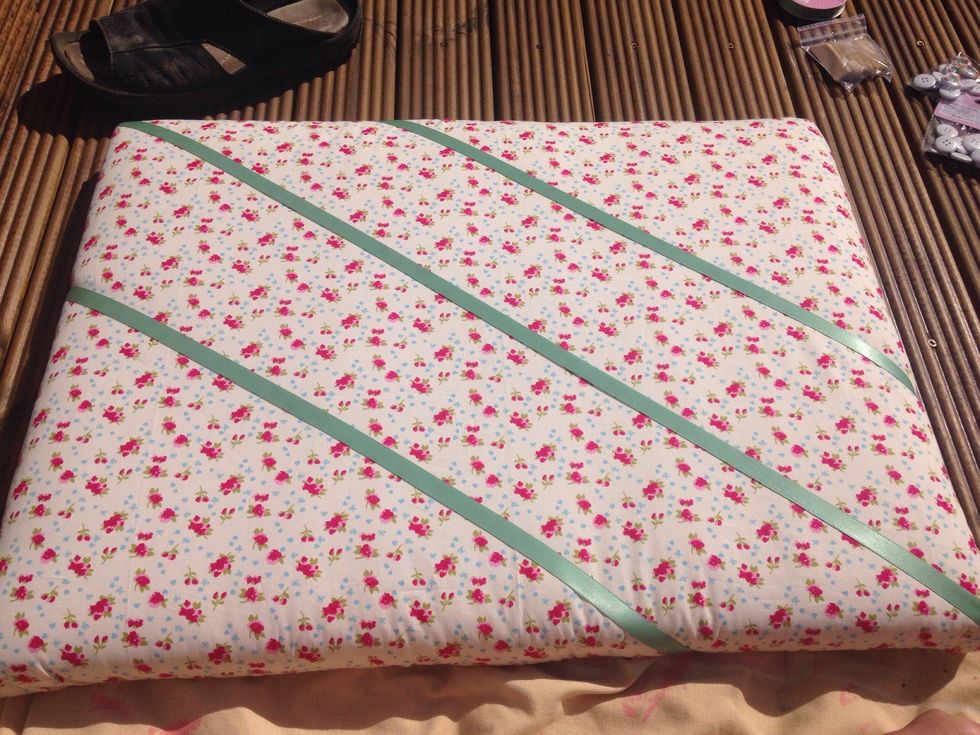 Continue this across the board. Do so across the ribbon to create a cross effect.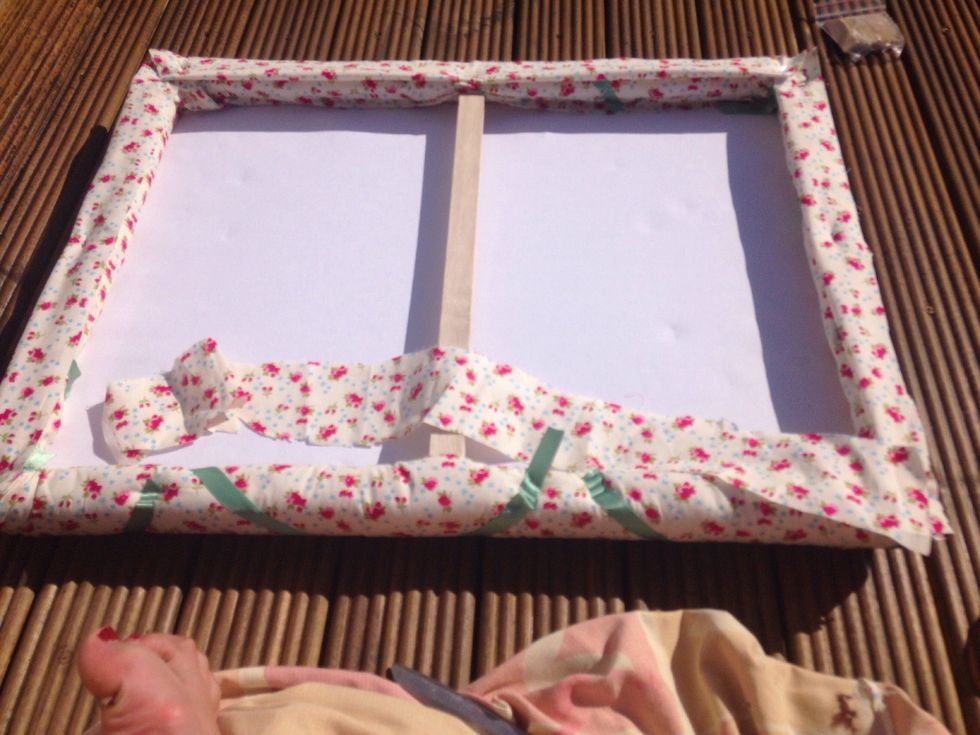 Now use the spare fabric to cover up the staples and ribbon ends on the back.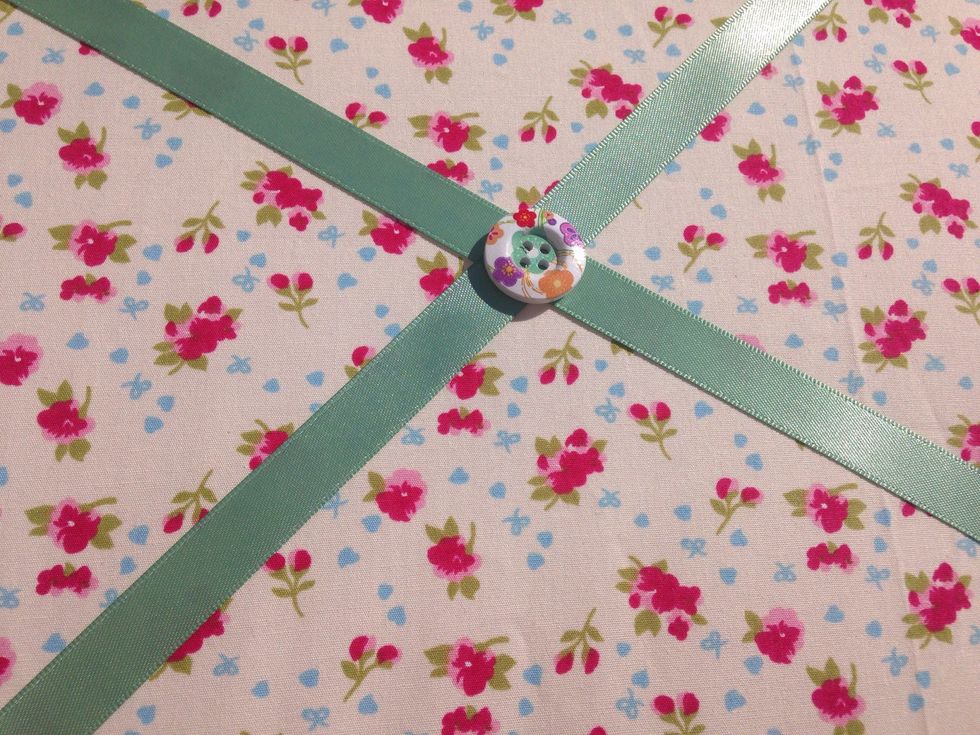 Use the needle and thread and sew each button at the point where the ribbon crosses.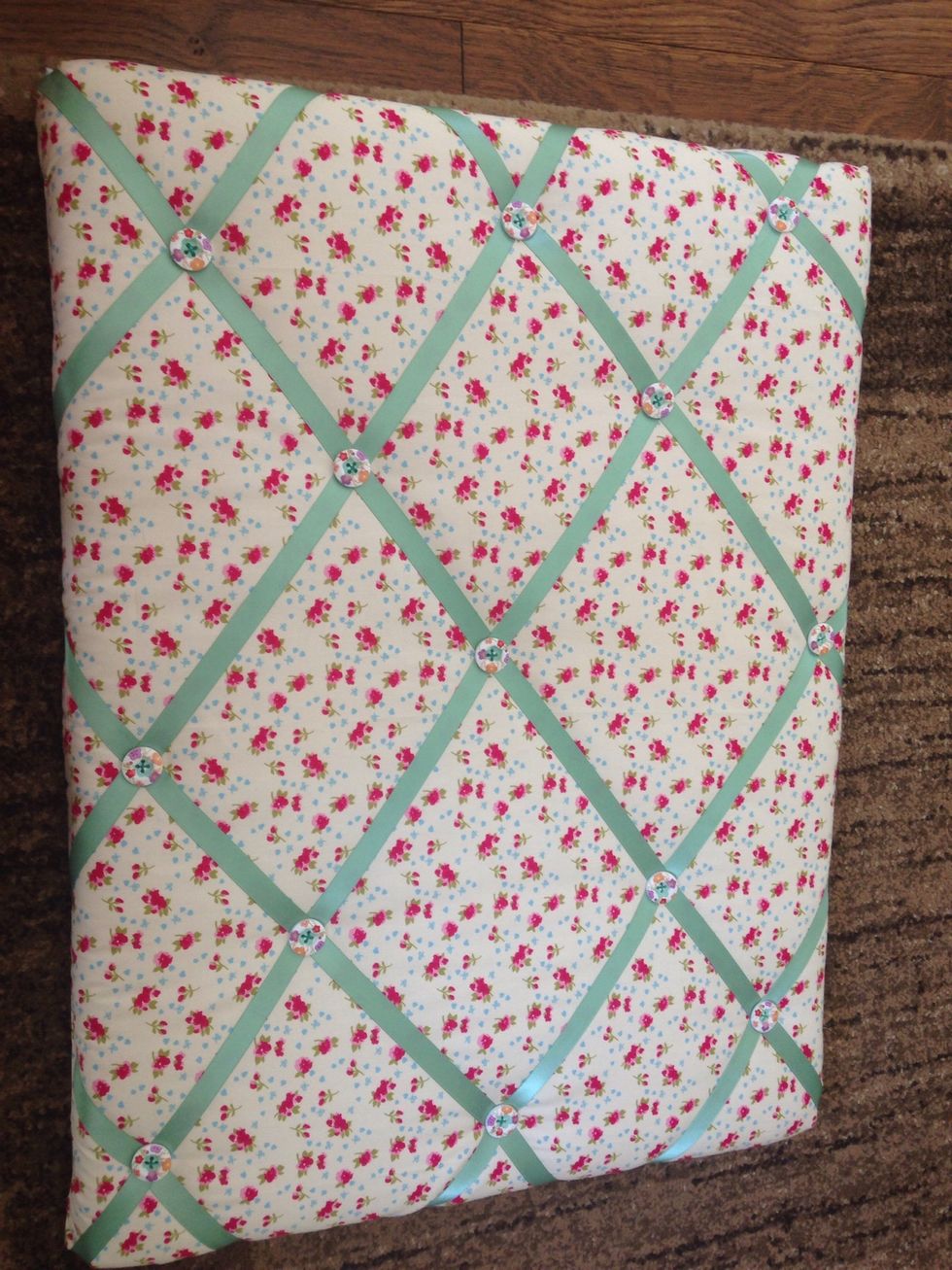 The bulletin board is now complete!
1.0 A3 artist canvus
1.0m Fabric of your choice
1.0m Quilting Batting
2.0m Ribbon
14.0 Buttons
1.0 Staple gun
1.0bnch Drawing pins
1.0m Sewing needle
1.0 Thread