How to create with marion smith and perfect paints
Create With Marion Smith and Perfect Paints
5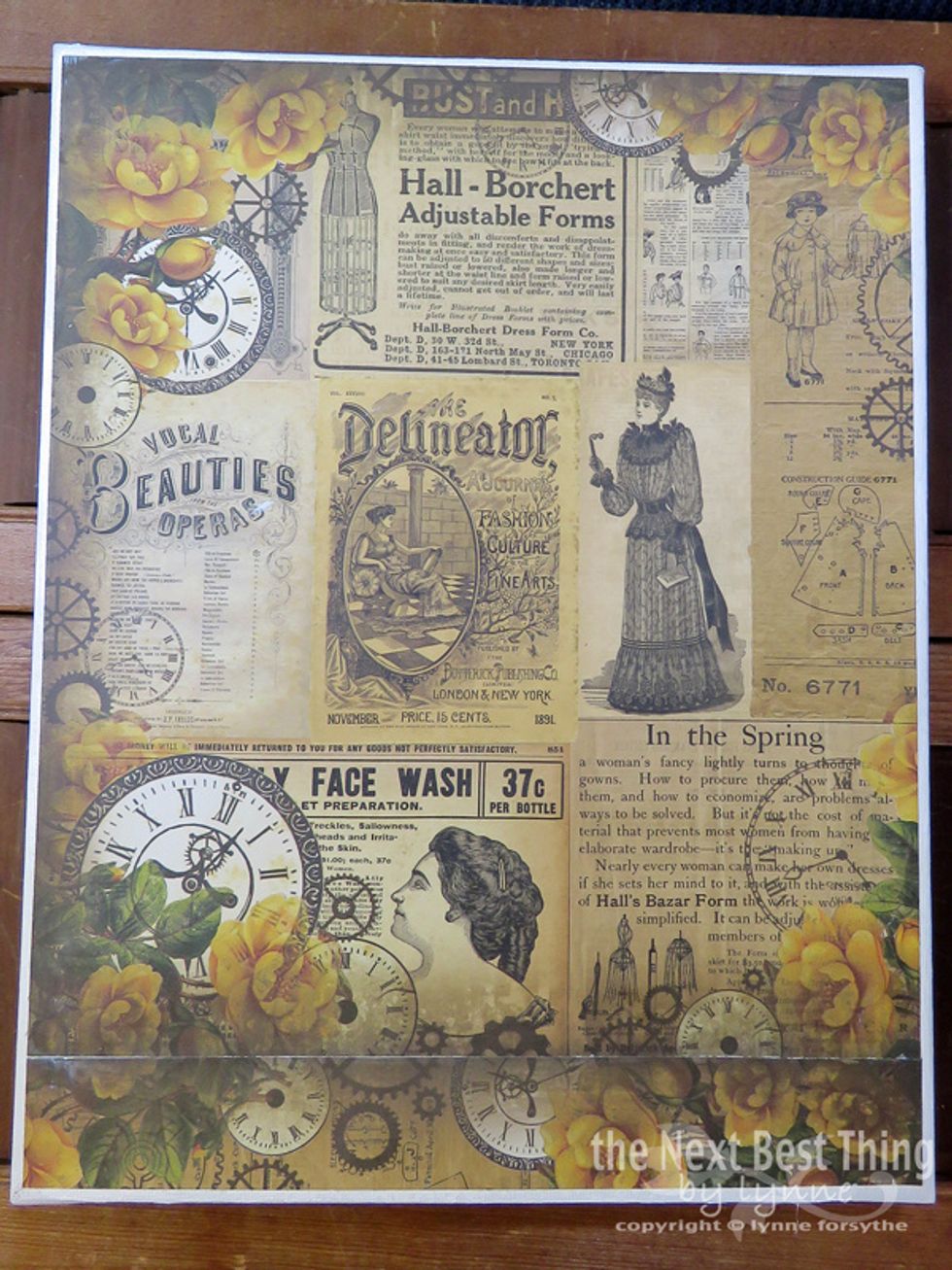 I used a 11"x14" canvas. I cut Marion Smith's Antique Emporium to 10.5"x12" and adhered the left over strip to the bottom of my canvas with Ranger Multi Medium.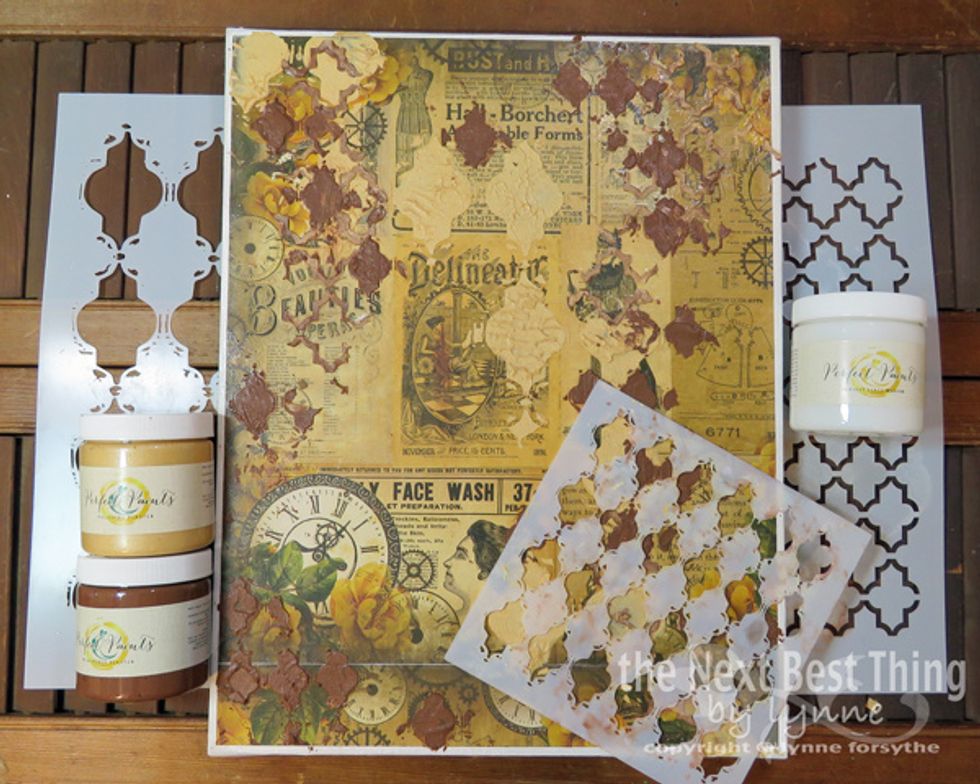 I applied Perfect Paints Polishing Plaster and Weathered Plaster through The Crafter Workshop ~ Alhambra and Quatrefoil Reversed.
I then applied a mixture of Perfect Glaze Medium and Shimmering Matte Acrylic ~ Aged Copper over the canvas. Then I removed some of the color with a baby wipe.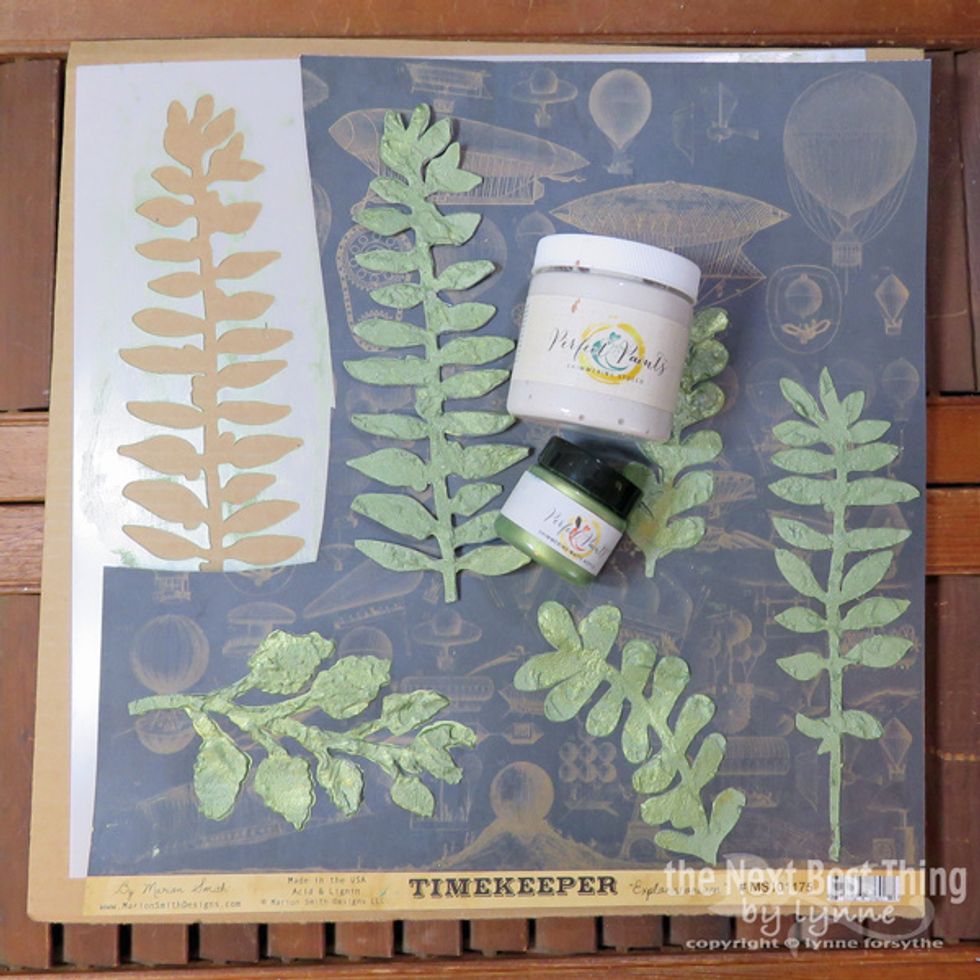 I mixed Perfect Paints Shimmering Stucco with Shimmering Matte Acrylic ~ Moss Green, to create a mixture I applied through The Crafter's Workshop ~ Herbarium stencil on Marion Smith paper.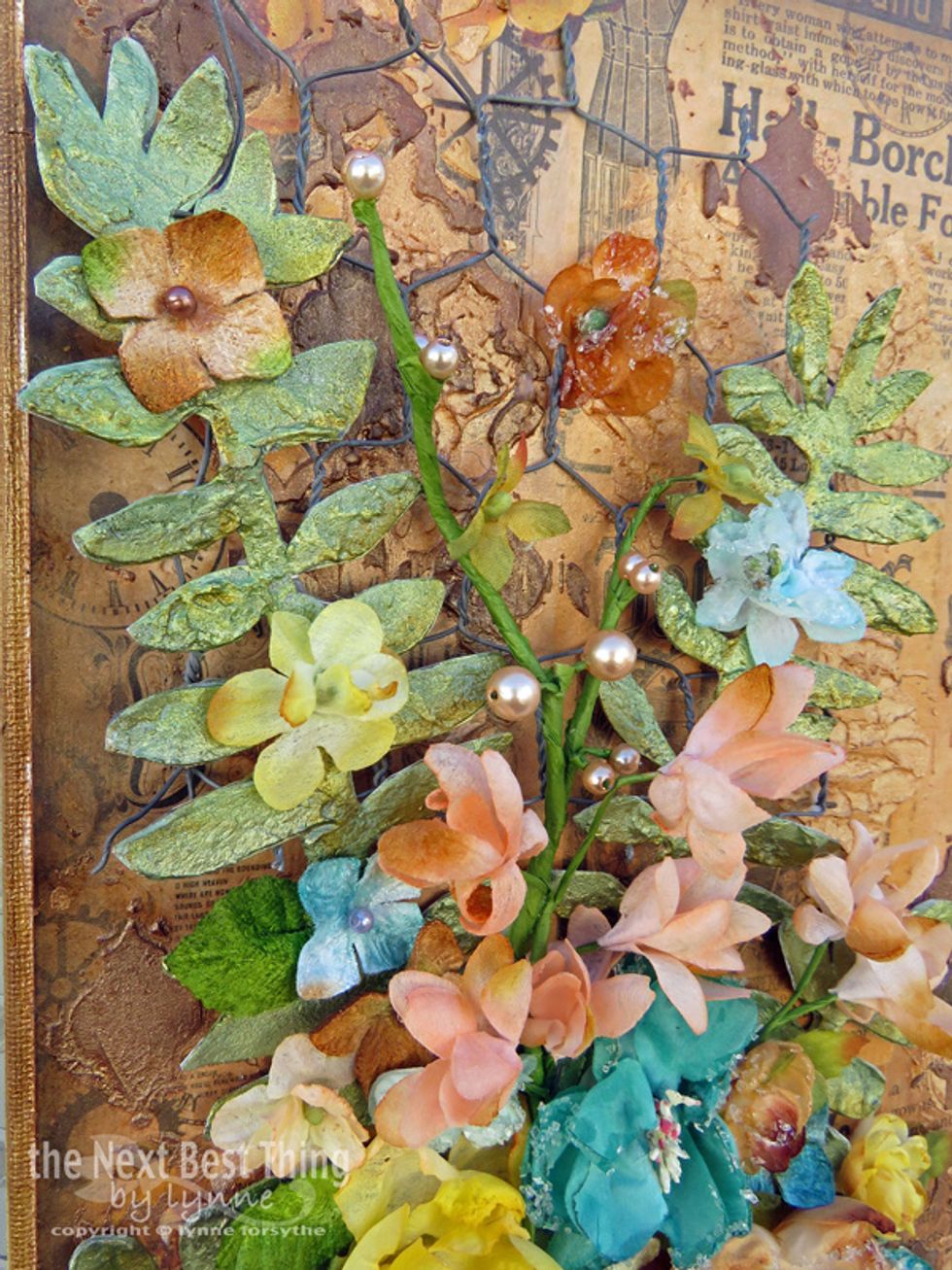 I cut out my foliage and added them to the BEAUTIFUL flower cluster created using Petaloo Botanica collection.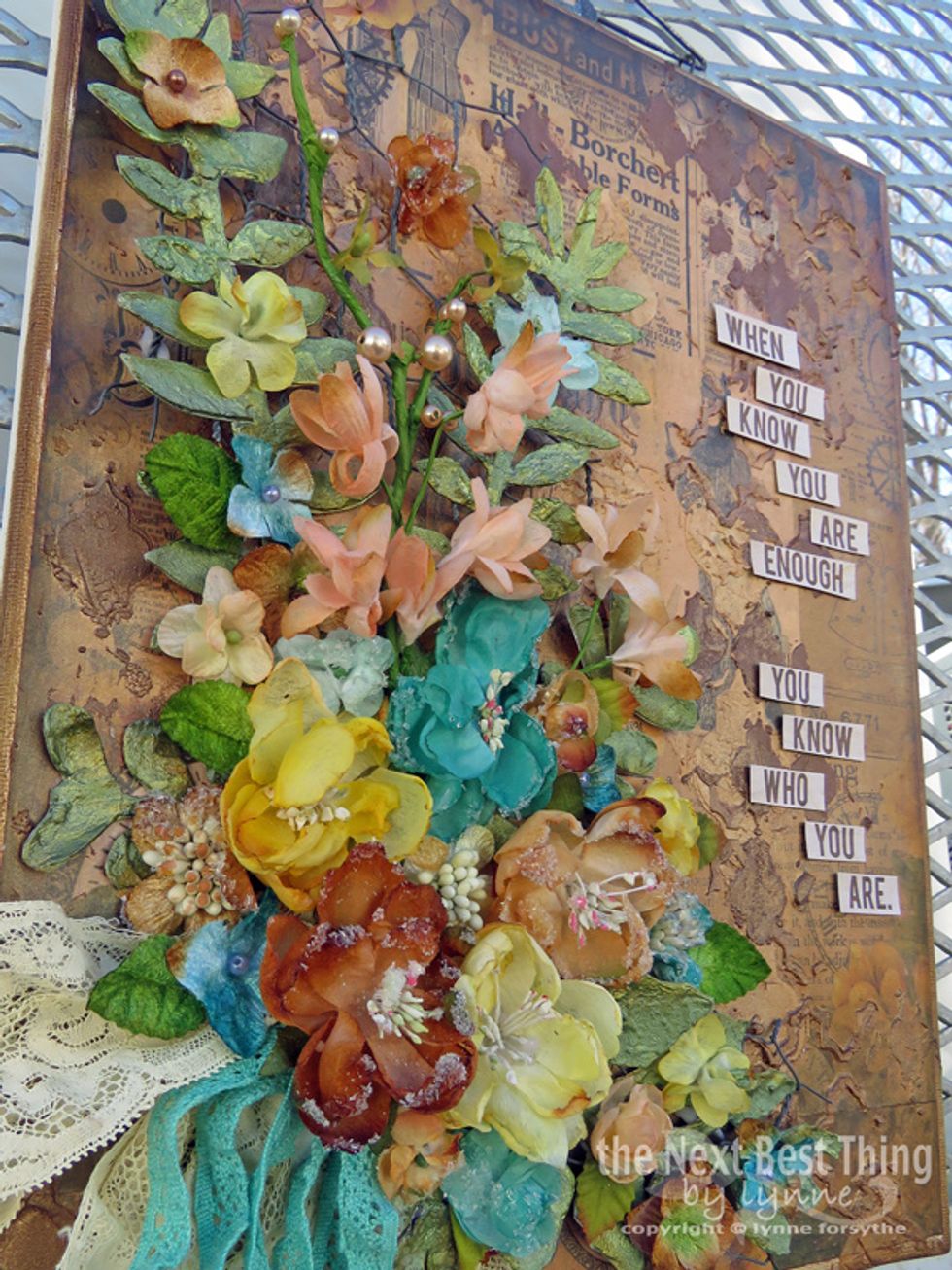 Hope you have enjoyed my tutorial. Complete info can be found at http://petaloo.typepad.com/blog/2015/04/when-you-know.html
Marion Smith Timepiece Collection
Petaloo Botanica ~ Sugared Bloom x 4 ~ Teal, Mocha
Petaloo Botanica ~ Botanica Blooms x 4 ~ Yellow
Petaloo Botanica ~ Sugared Minis ~ Mocha , Teal
Petaloo Botanica ~ Minis Yellow
Petaloo Botanica ~ Floral Ephemera ~ Peach
Petaloo Botanica ~ Hydrangeas ~ Blue
Perfect Paints ~ Perfect Glaze Medium
Perfect Paints ~ Polishing Plaster ~ Apricot Lily
Perfect Paints ~ Weathered Plaster ~ Burnt Brick
Perfect Paints ~ Shimmering Stucco
Perfect Paints Shimmering Matte Acrylic Moss Green
Ranger ~ Multi Matte Medium
Impression Obsession ~ When You Know
Lynne Forsythe
I hail from the small but Beautiful state of New Hampshire. My creative style I would say is Distress meets Shabby and always has a FLOWER!!!