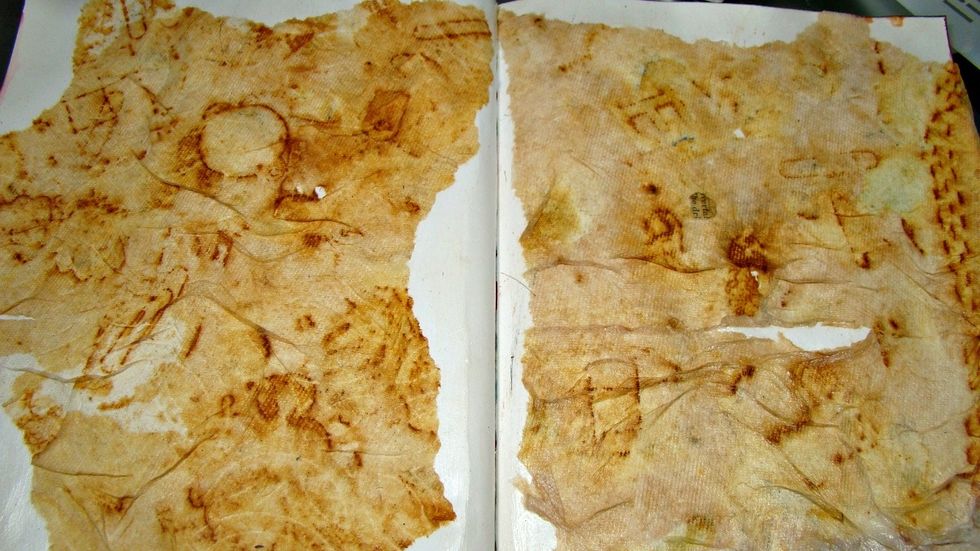 I first rusted papers and metal embellishments that I had laying around the house. Mix Salt, Distilled Vinegar and Hydrogen Peroxide. Allow items to sit from 10 min to 1 hour and then dry in sun.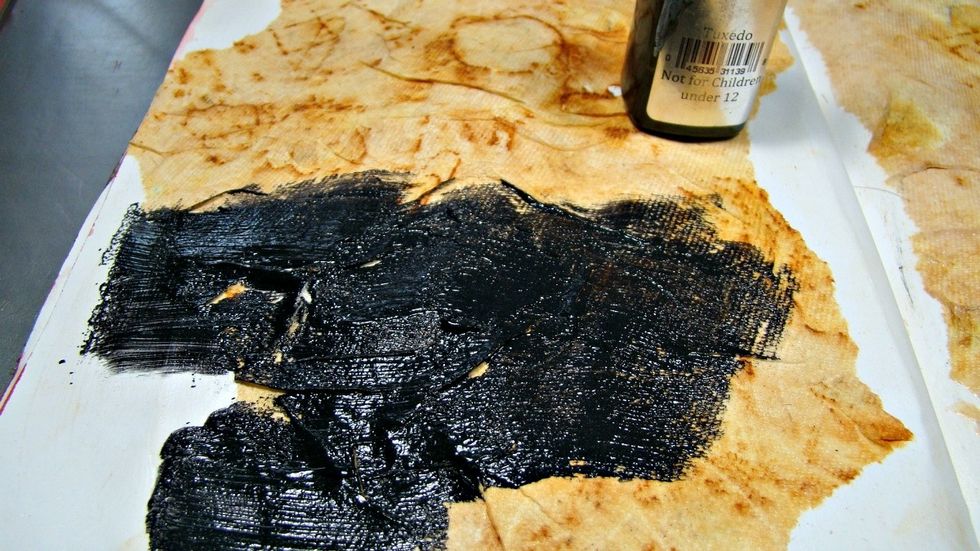 Rip sections of rusted paper and adhere to journal with adhesive. Apply a coating of Black Tuxedo paint.
Place stencil on top and using a paper towel or baby wipe, wipe across the stencil to remove the paint.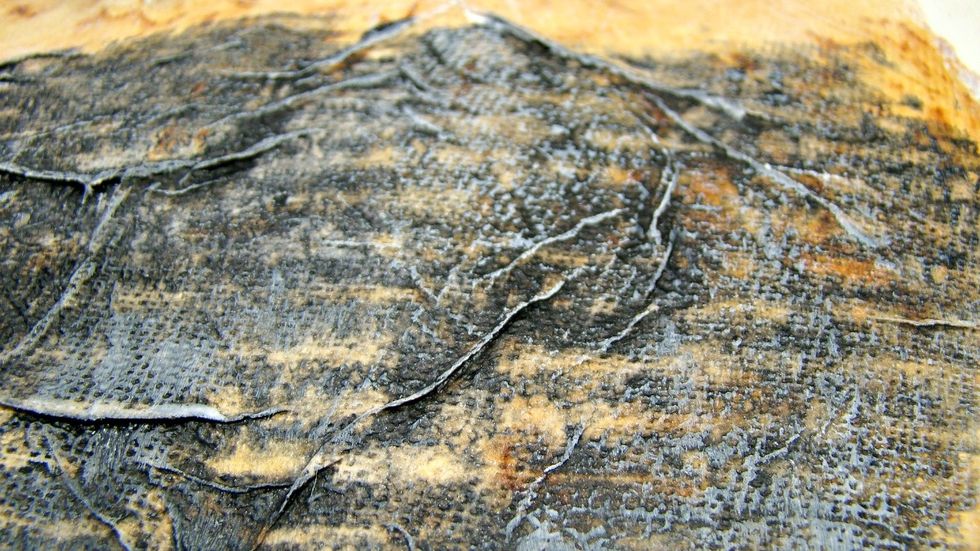 This gives a nice smudged look and it's a different way to use your stencil.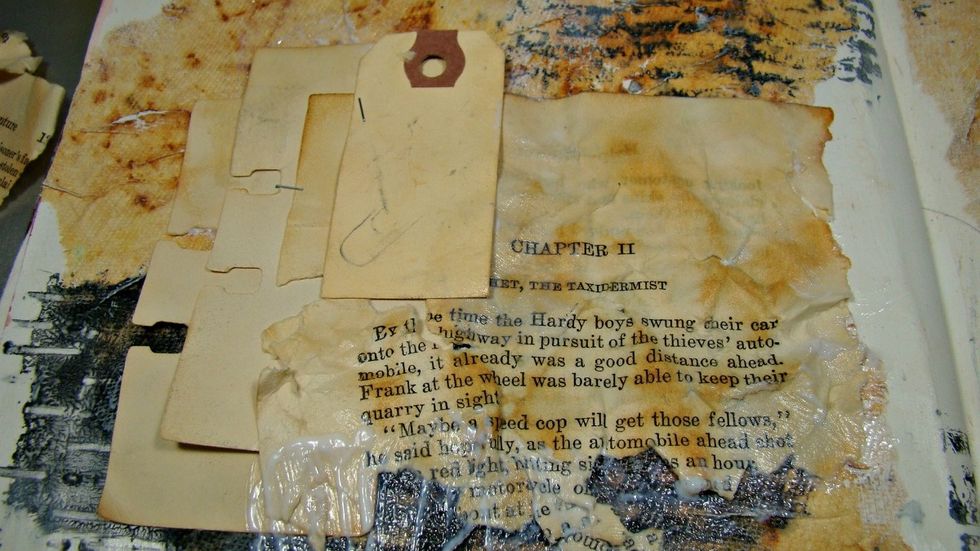 Adhere your rusted book pages and make a collage of your rusted tags, index cards etc and adhere to page.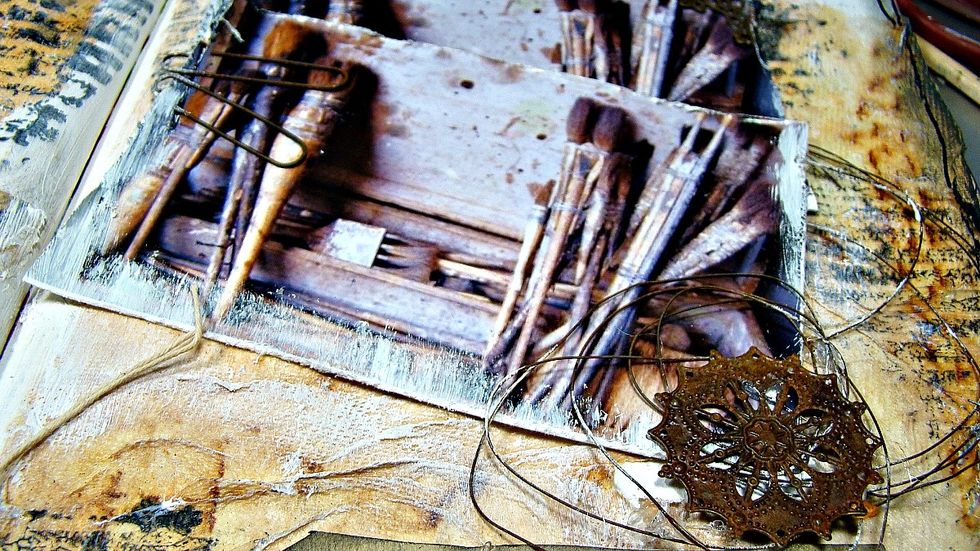 Place your photo where you like and add dry brush white gesso around the edges to blend photo to background. I also dry brushed the high parts of the journal page as well.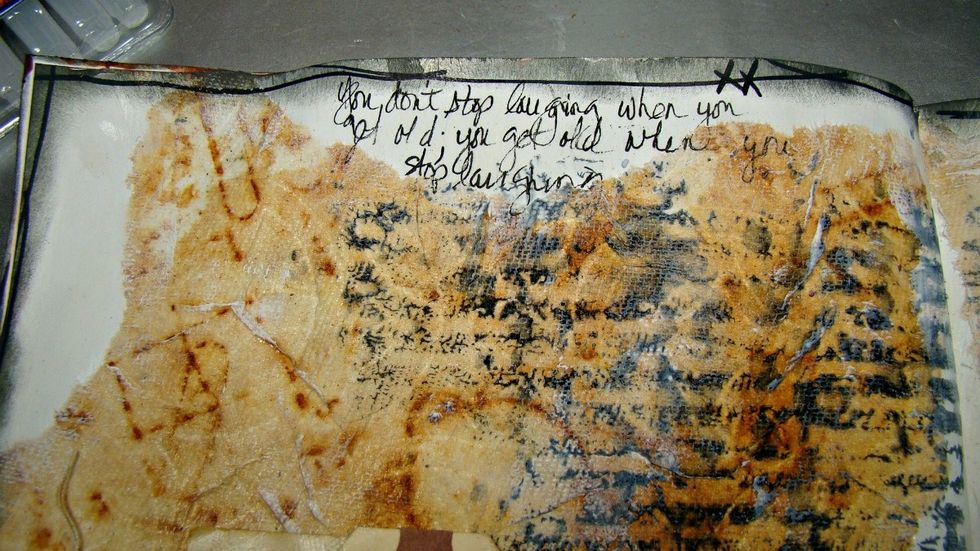 Do some doodling, this give your journal page a more personal touch. Using the Black Tuxedo, water it down and smudge the edges of your page to frame.
Using your Colorations in Wild Orchid splatter and drip randomly to bring out this tone that is in the photo.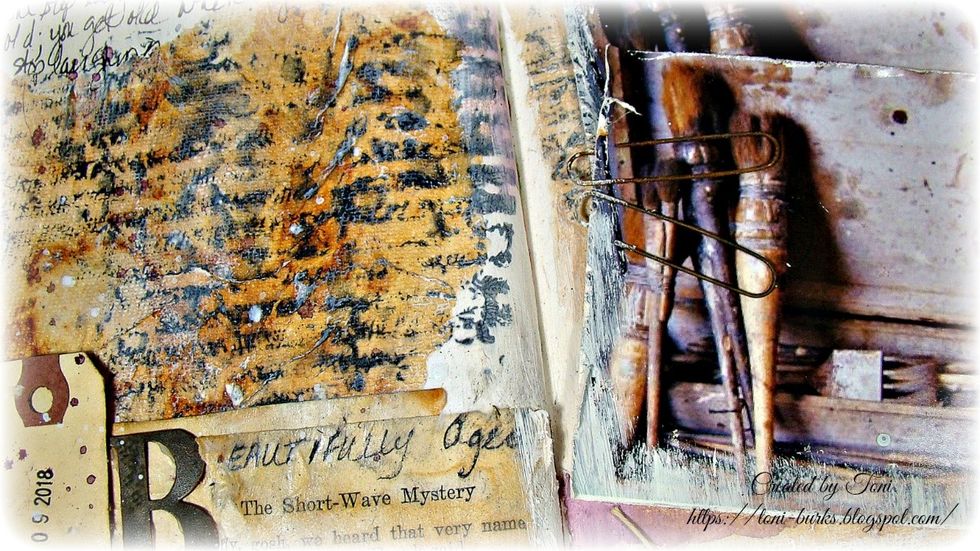 Add your rusty embellishments.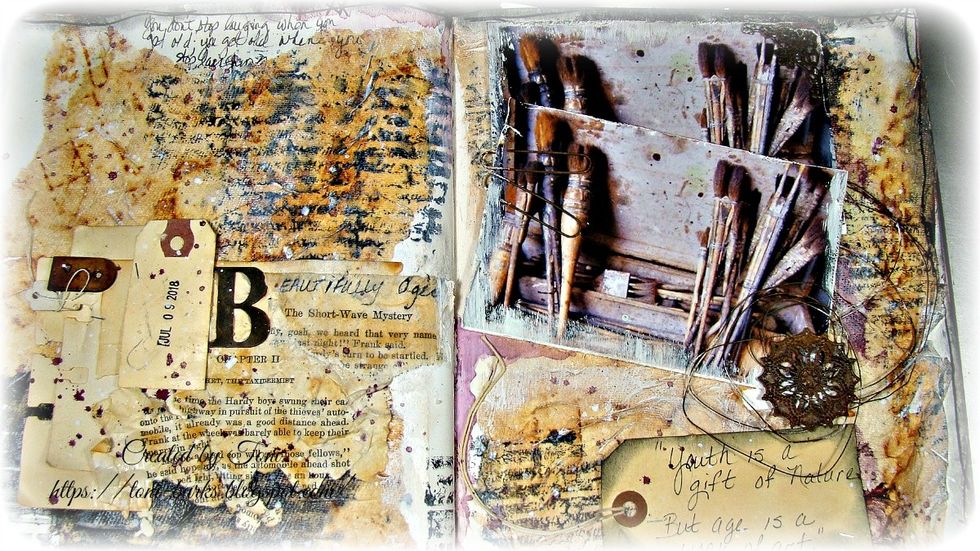 When creating on a limited amount of supplies and good idea is to take a look at the colors you have to work with and surf the web to find a photo that includes those colors and one that inspires you.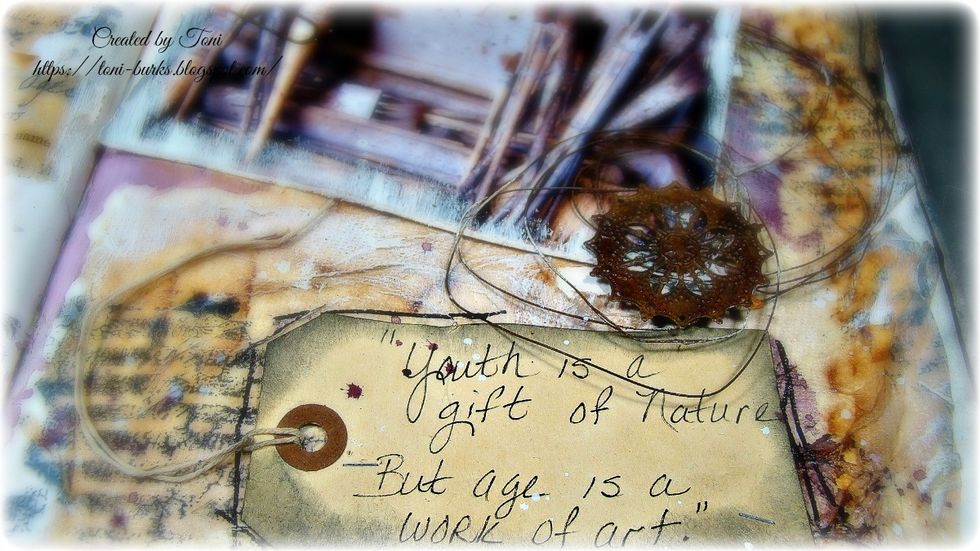 I hope this encouraged you to use what you have on hand to allow your creativity to bloom. xoxo Toni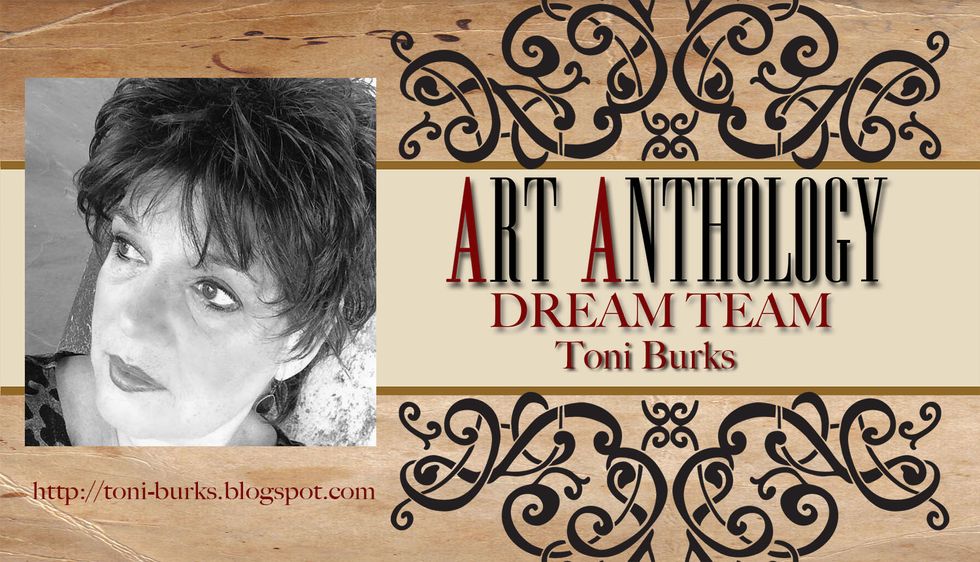 For more inspiration please follow us on http://artanthologyinc.com/blog/ https://www.pinterest.com/artanthology/ https://www.facebook.com/groups/741057632686564/ and https://www.artanthology.net/
Colorations-Wild Orchid
Velvet-Tuxedo
Stencil-Morse Code
Rusted papers and embellishments
Adhesive
Art Anthology
Art Anthology is a manufacturer of dimensional mediums.\n\nCome chat with us in our Facebook Group: Art Anthology Adventures in Art