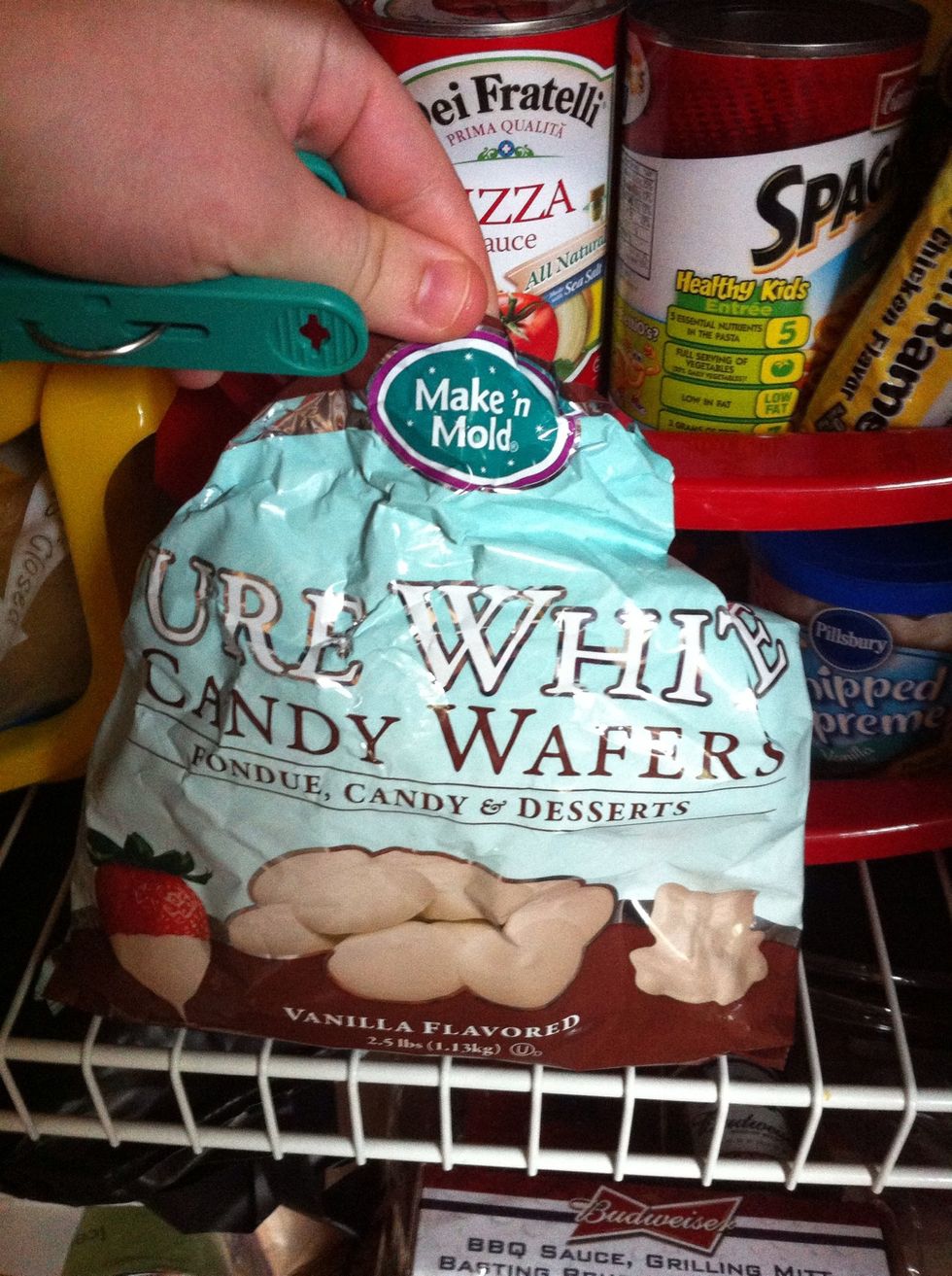 I used Pure White candy Wafers in Vanilla Flavor from the brand called "Make n' Mold". I think it's the best to use for cake pops.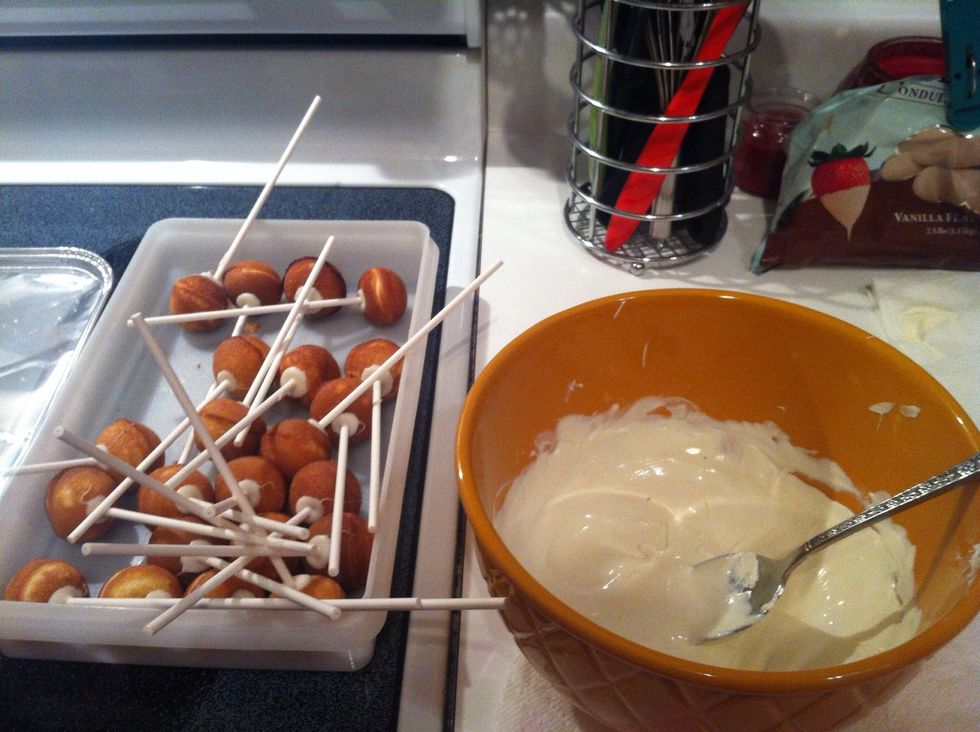 Melt candy wafers in the microwave for 30 second intervals; checking & stirring periodically until melted. Dip end of cake pop stick in melted wafers. Chill cake pops in freezer for about 5-10 mins.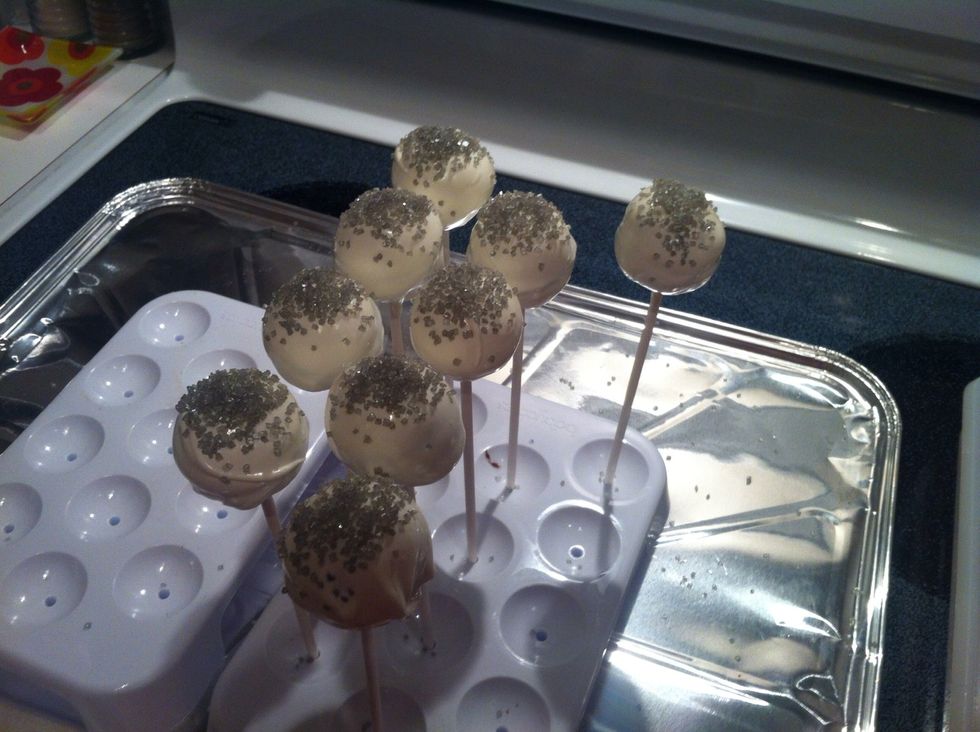 Once your cake pops have chilled simply dip them into the melted candy wafers. Having them cold definitely helps with the candy to stick & harden quicker.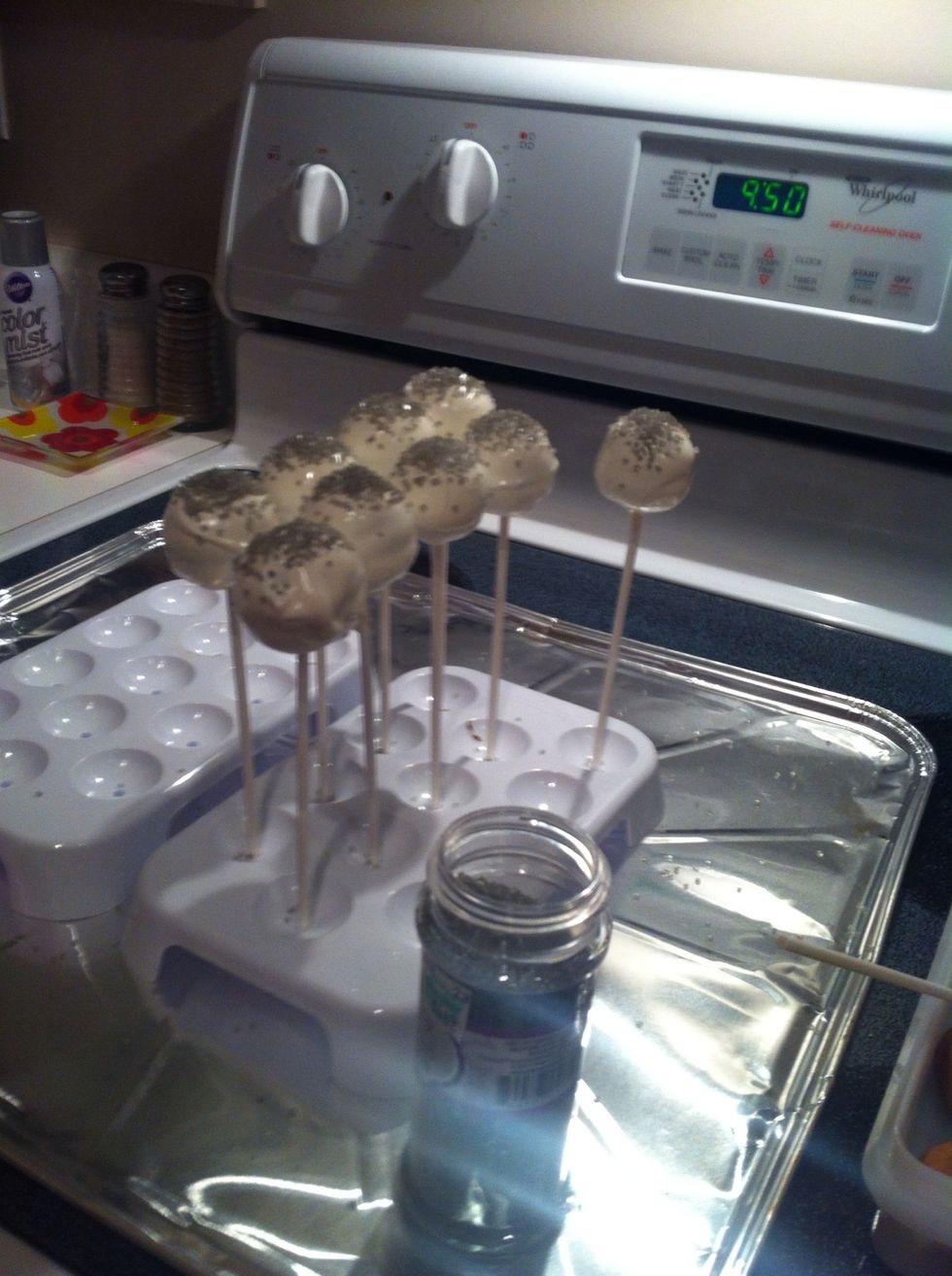 Add the desired amount of colored sprinkles right after you have dipped each cake pop so that the sprinkles stick. I used white sparkle and gray sparkle springs.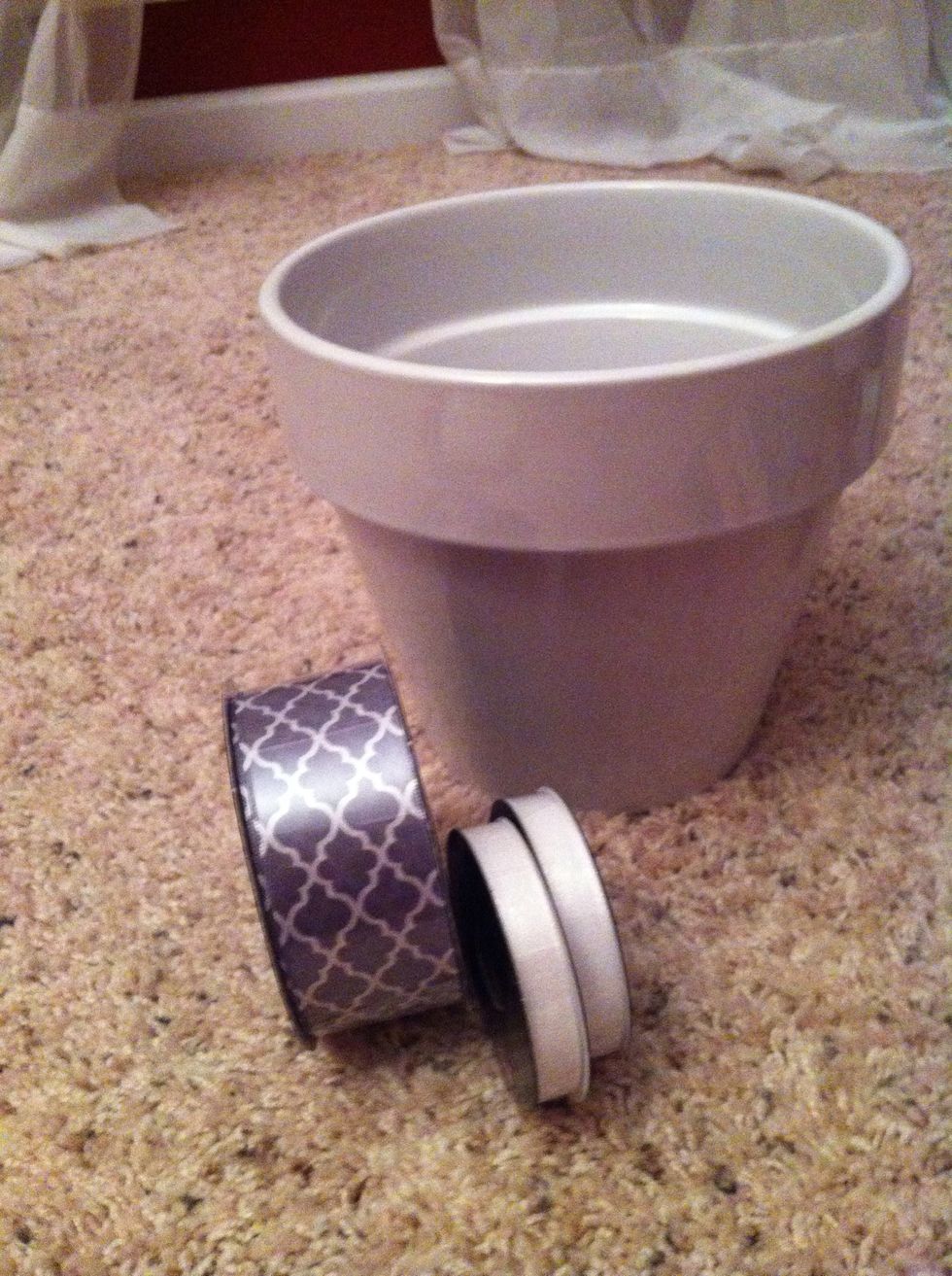 Now grab your flower pot for the cake pop holder. I decided to hot clue and tie the gray patterned ribbon to the top of the flower pot. I left some excess ribbon to be able to tie a nice bow.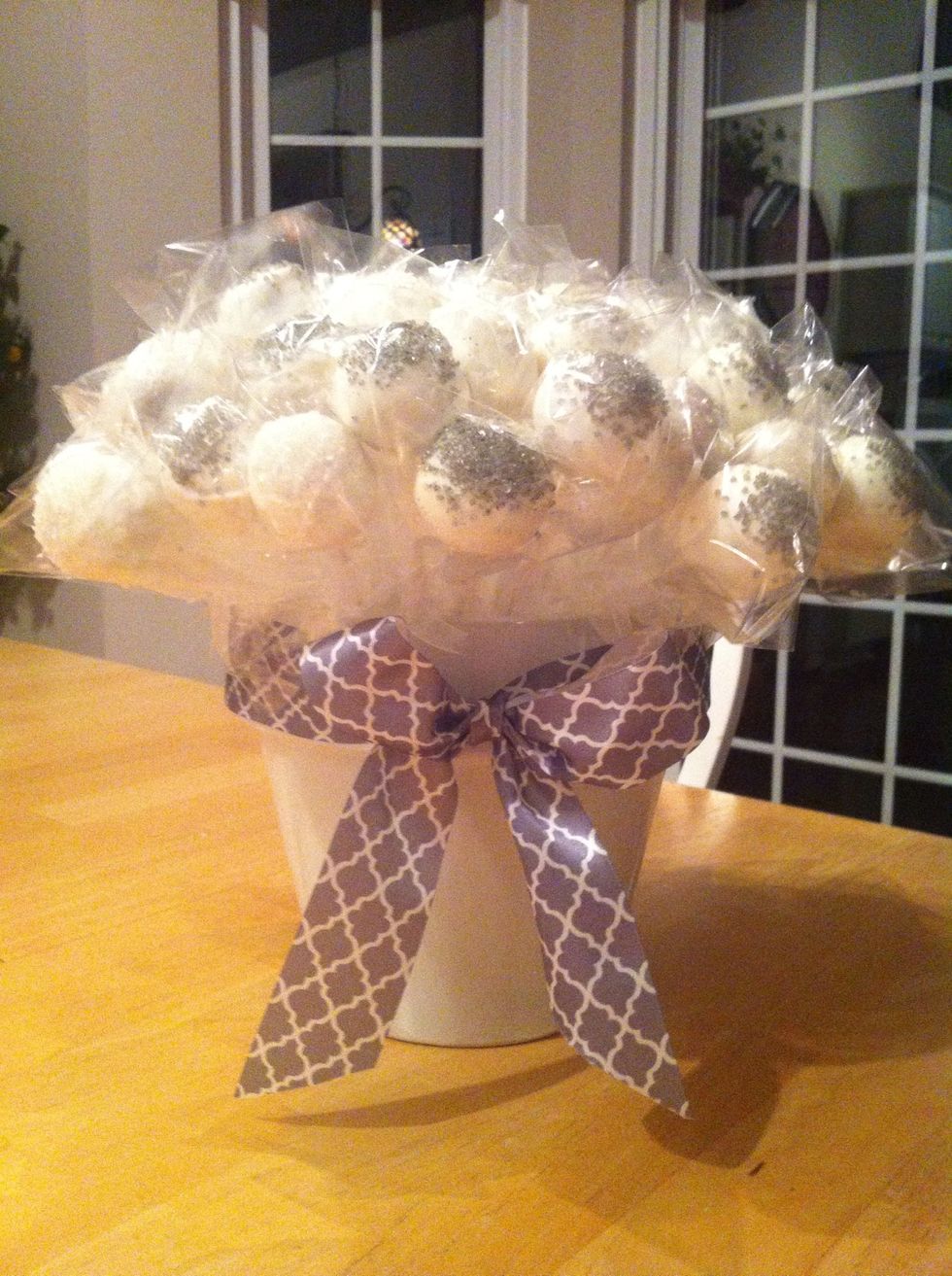 Don't forget to buy a styrofoam ball to put in the center for the cake pops to stick into. This will really hold the cake pops in while also being easy for the guests to get them out.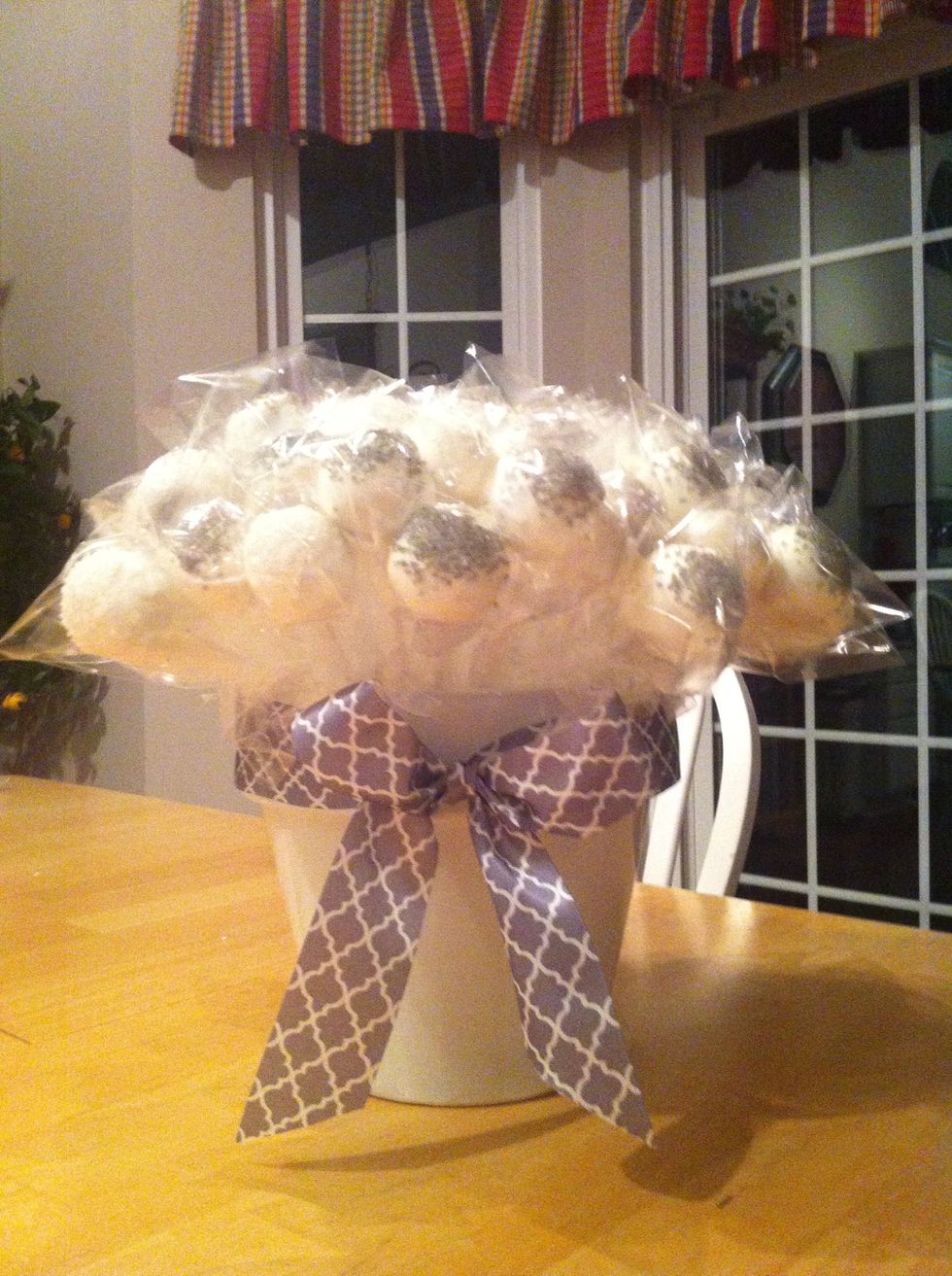 And Wa La! There you have it! A cute cake pop holder & cute cake pops! I made this one for my cousin's dessert table for her wedding. :-)
I hope you enjoyed my Wedding Cake Pop Tutorial! :-) Have an AWESOME day!!! :-)
Large Flower Pot (Any Color),
Styrafoam (Inside Flower Pot)
Large Ribbon (Any Pattern)
Thin Small Ribbon (Simple)
Cake Mix
Candy Wafers to Melt
Sprinkles (Any Color)
Treat bags for Cake Pops