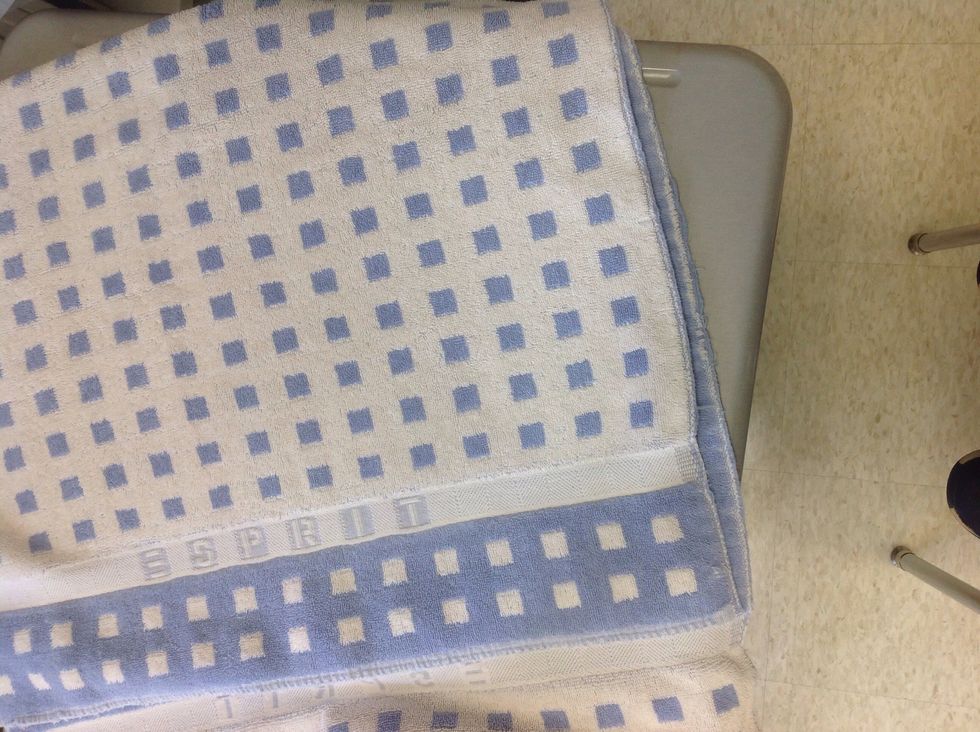 Place the thick towel on the table.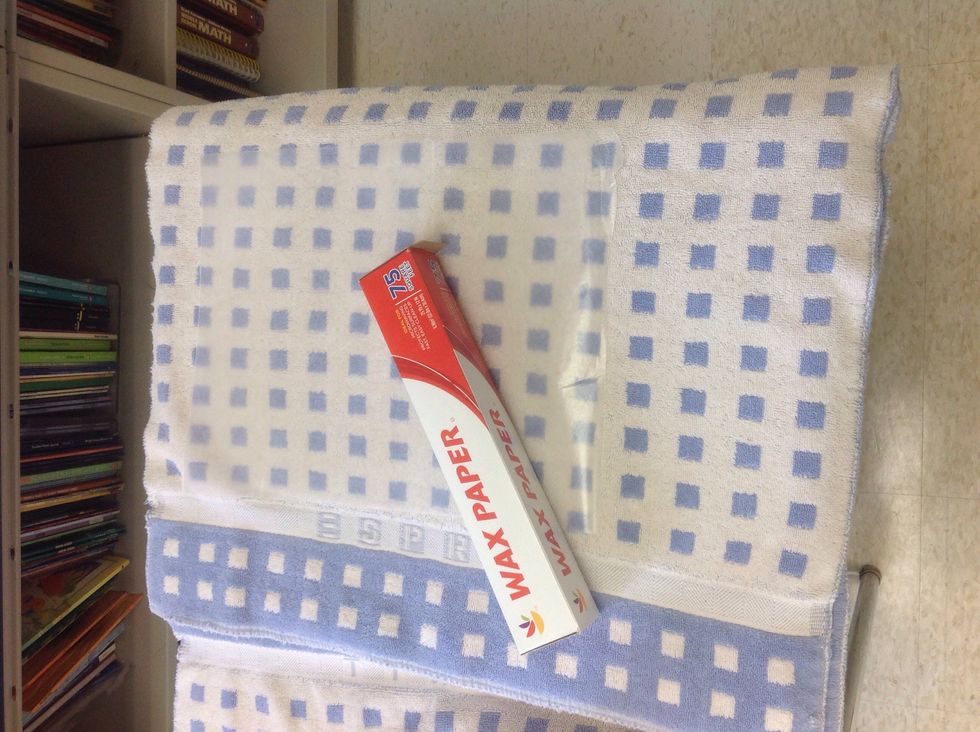 Place the wax paper on the towel.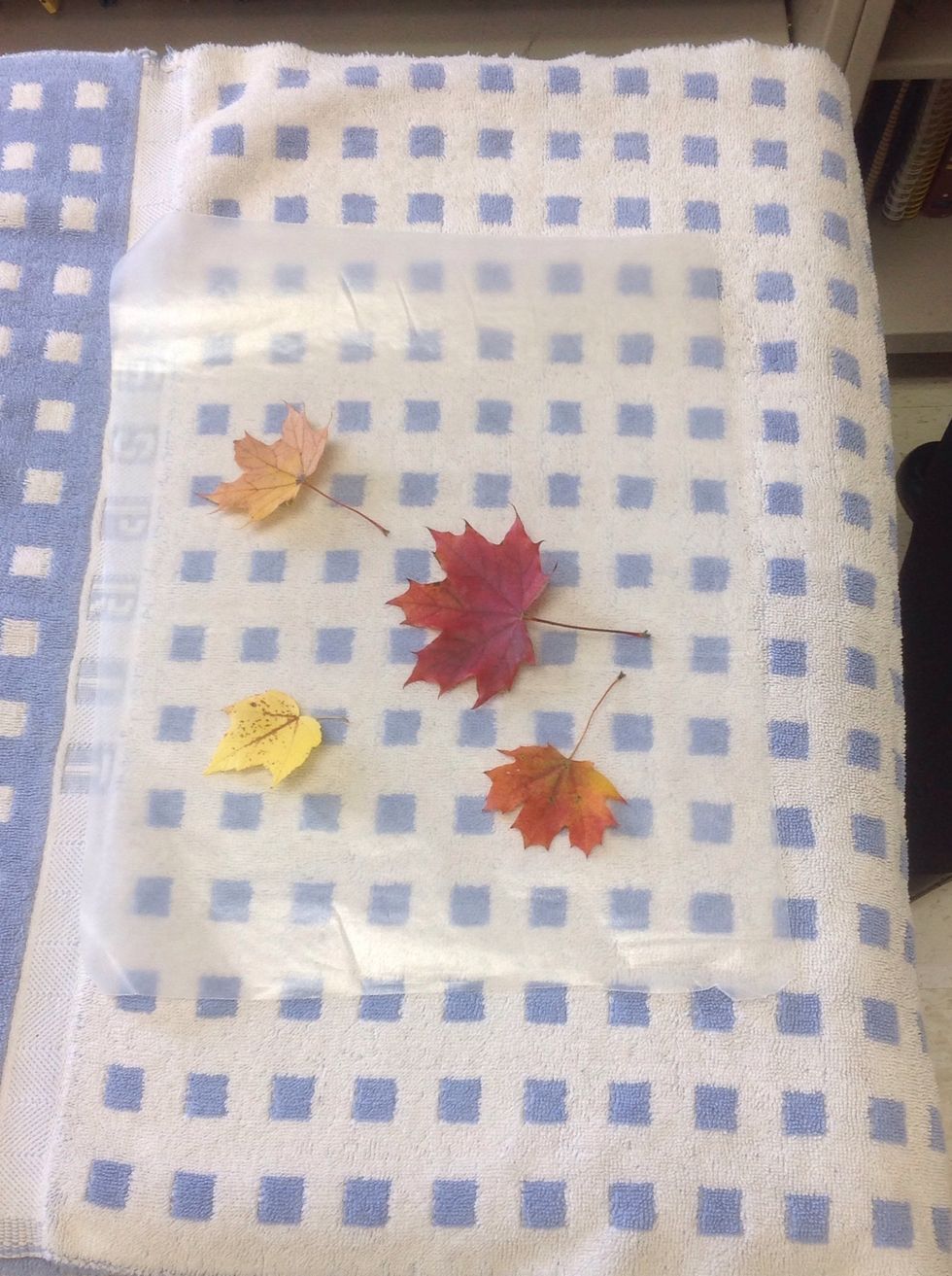 Lay the leaves on the wax paper.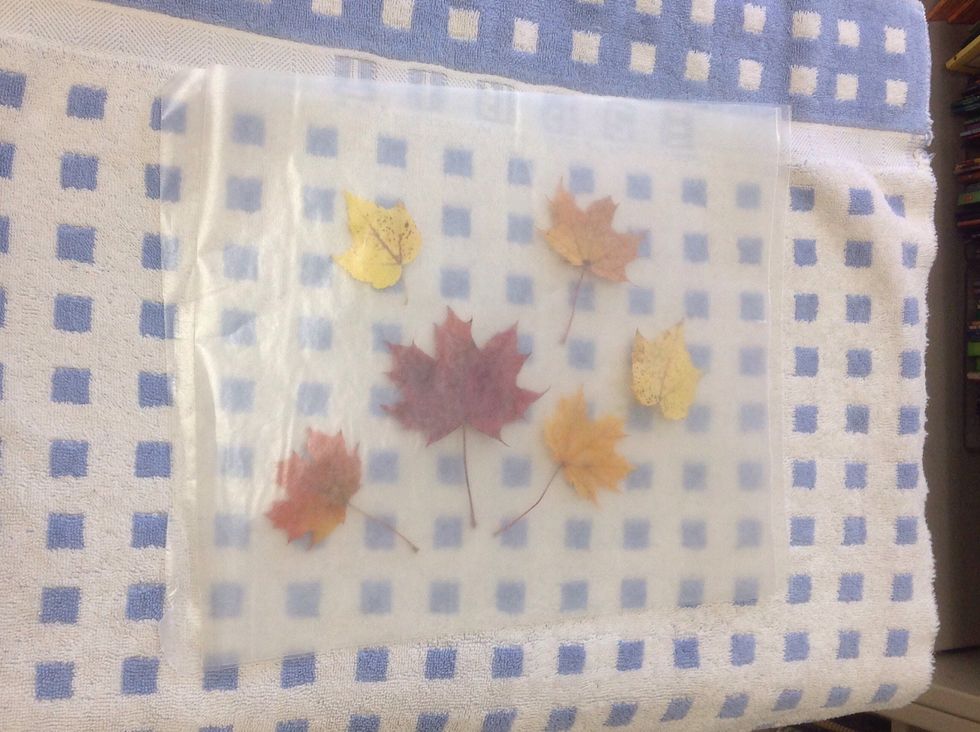 Put the wax paper on top of the leaves.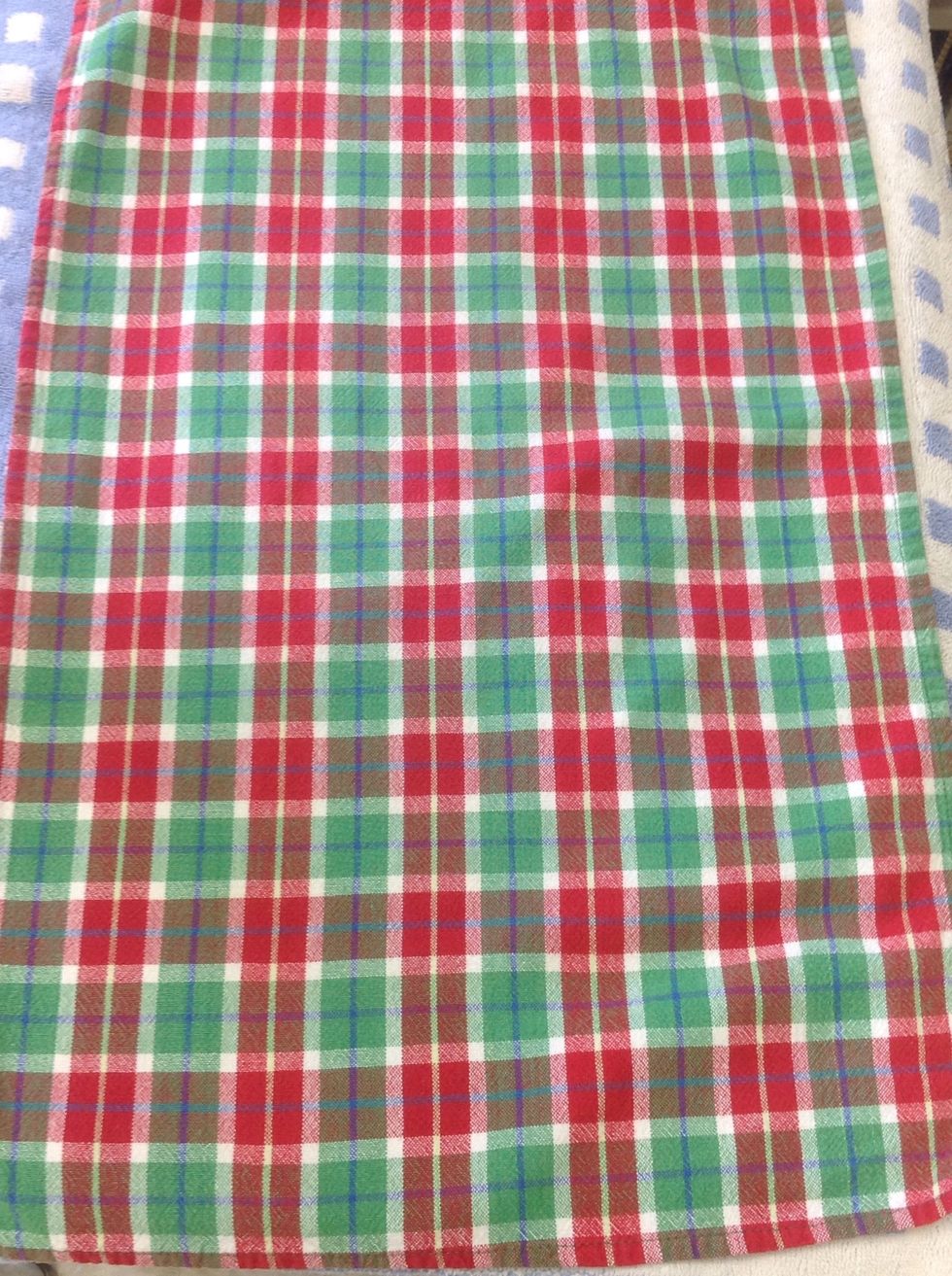 Place the thin towel on top of it.
Move the iron around the towel.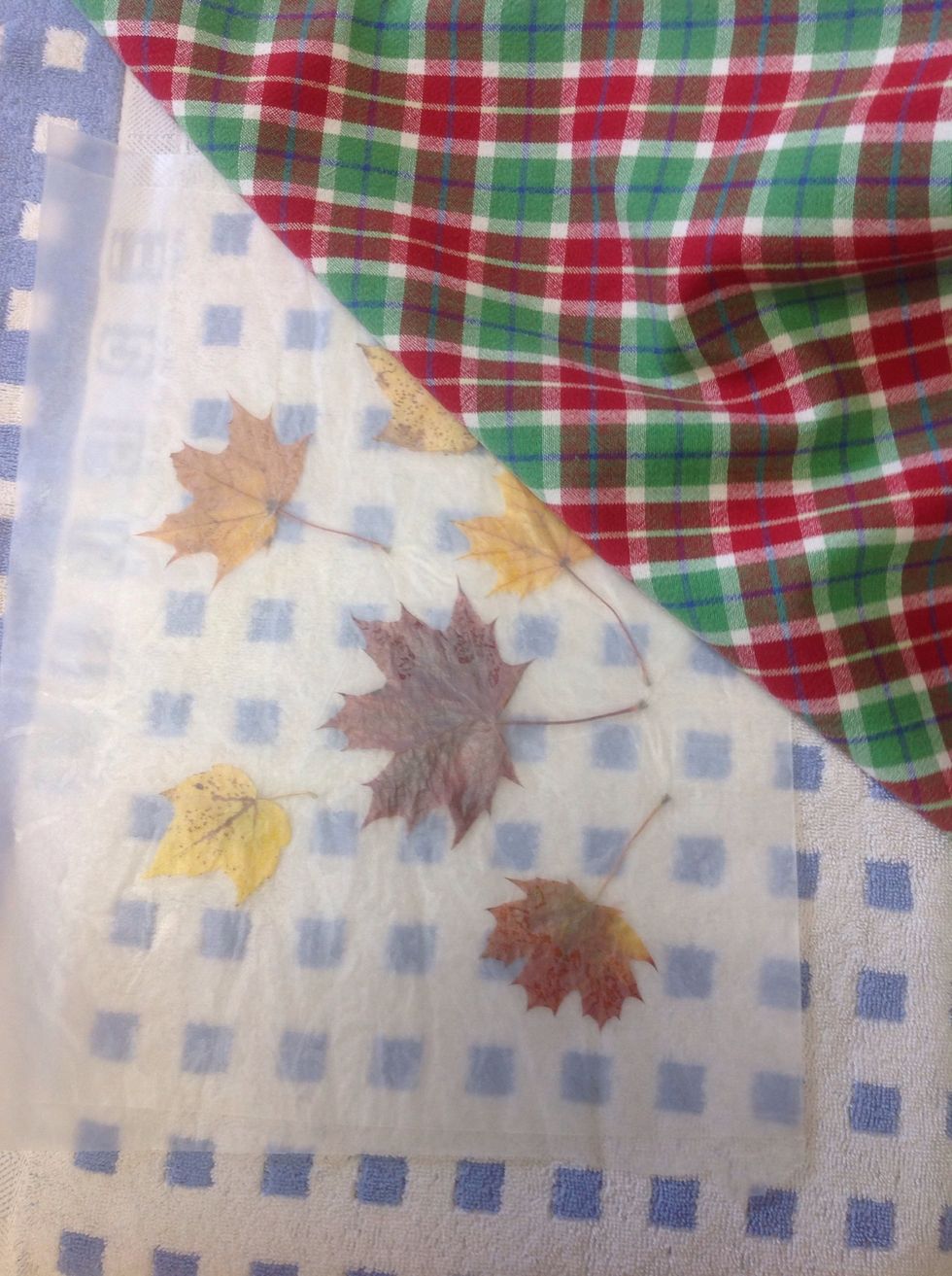 Remove the towel.
Now you can place it on your window.
Wax paper
Iron
Leaves
Thick towel
Thin towel