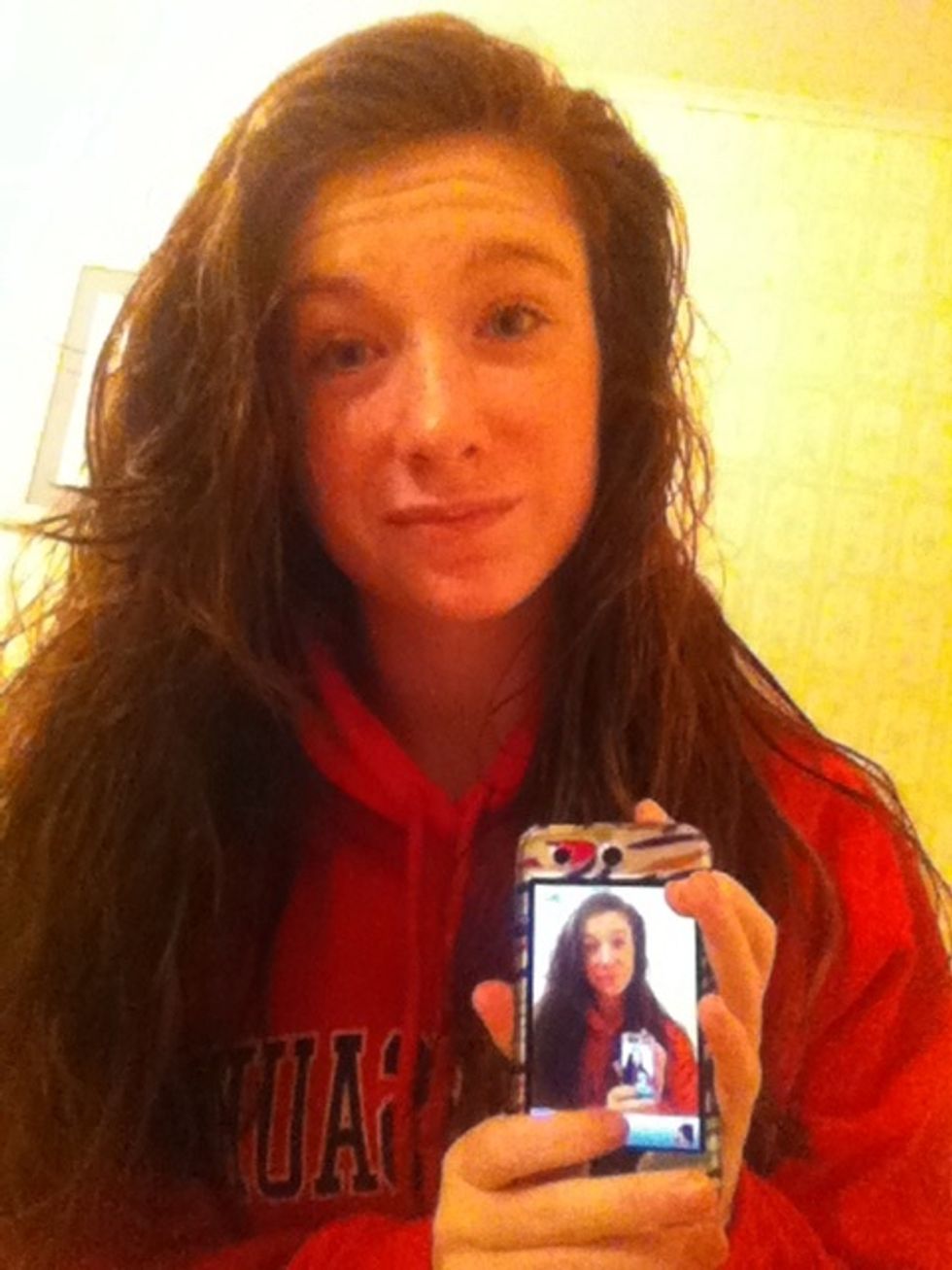 Start with wet hair and add a bit of moose for extra hold.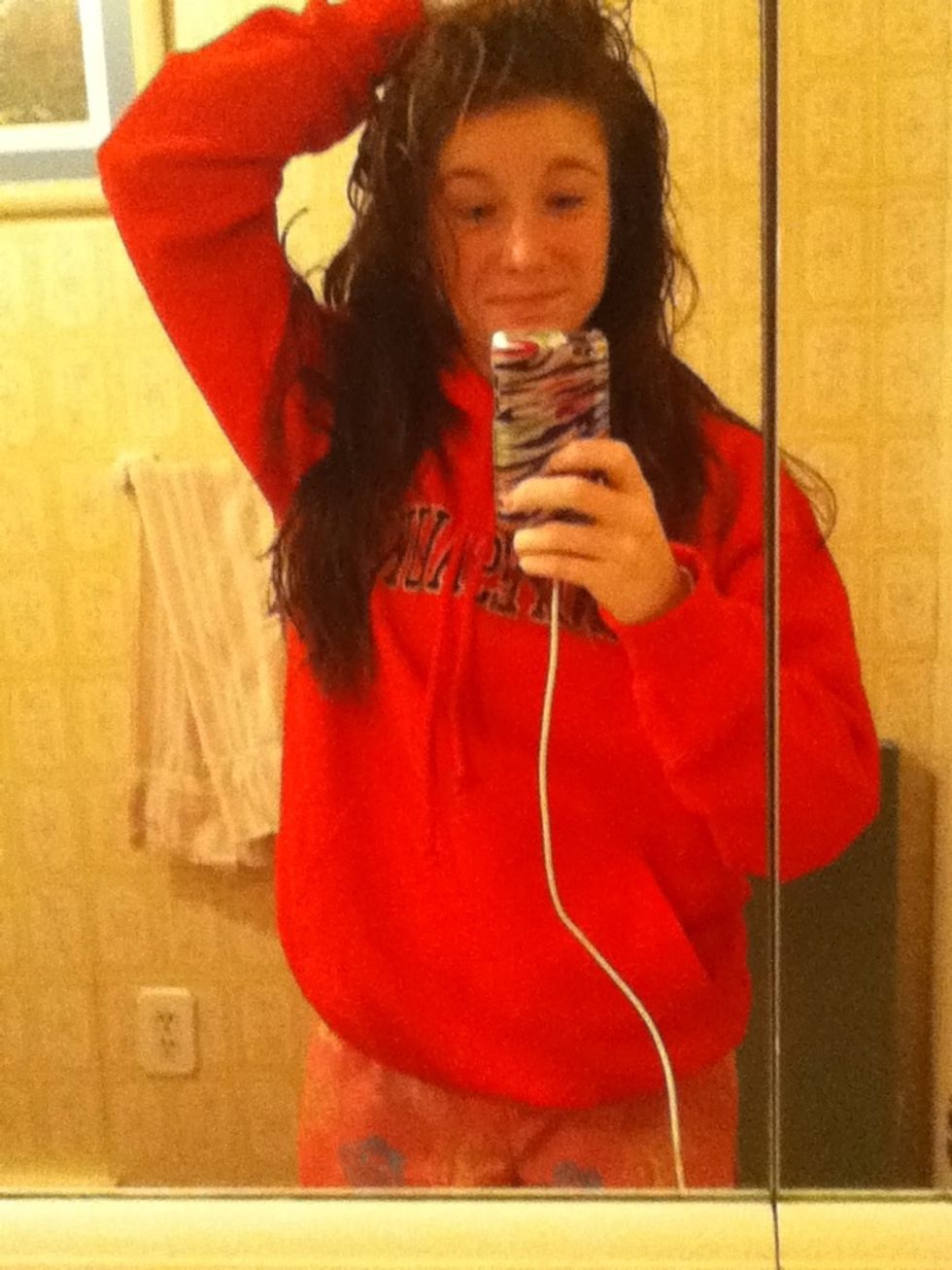 Start to gather a section of hair by scrunching it to the top of your head.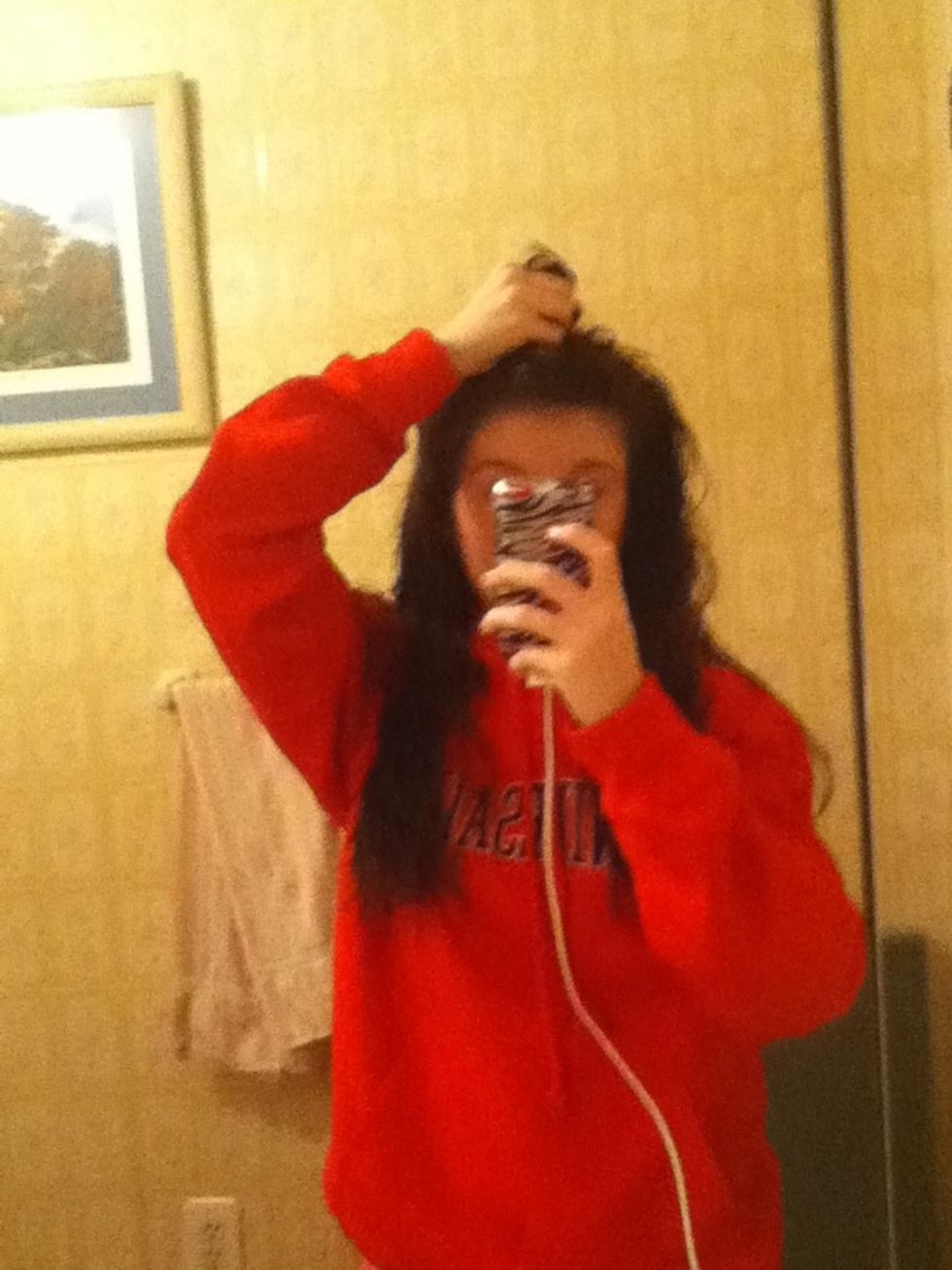 Do this section by section until you add all you hair. To get the back hairs in you may have to flip upside down. Make sure it's nice and tight!(: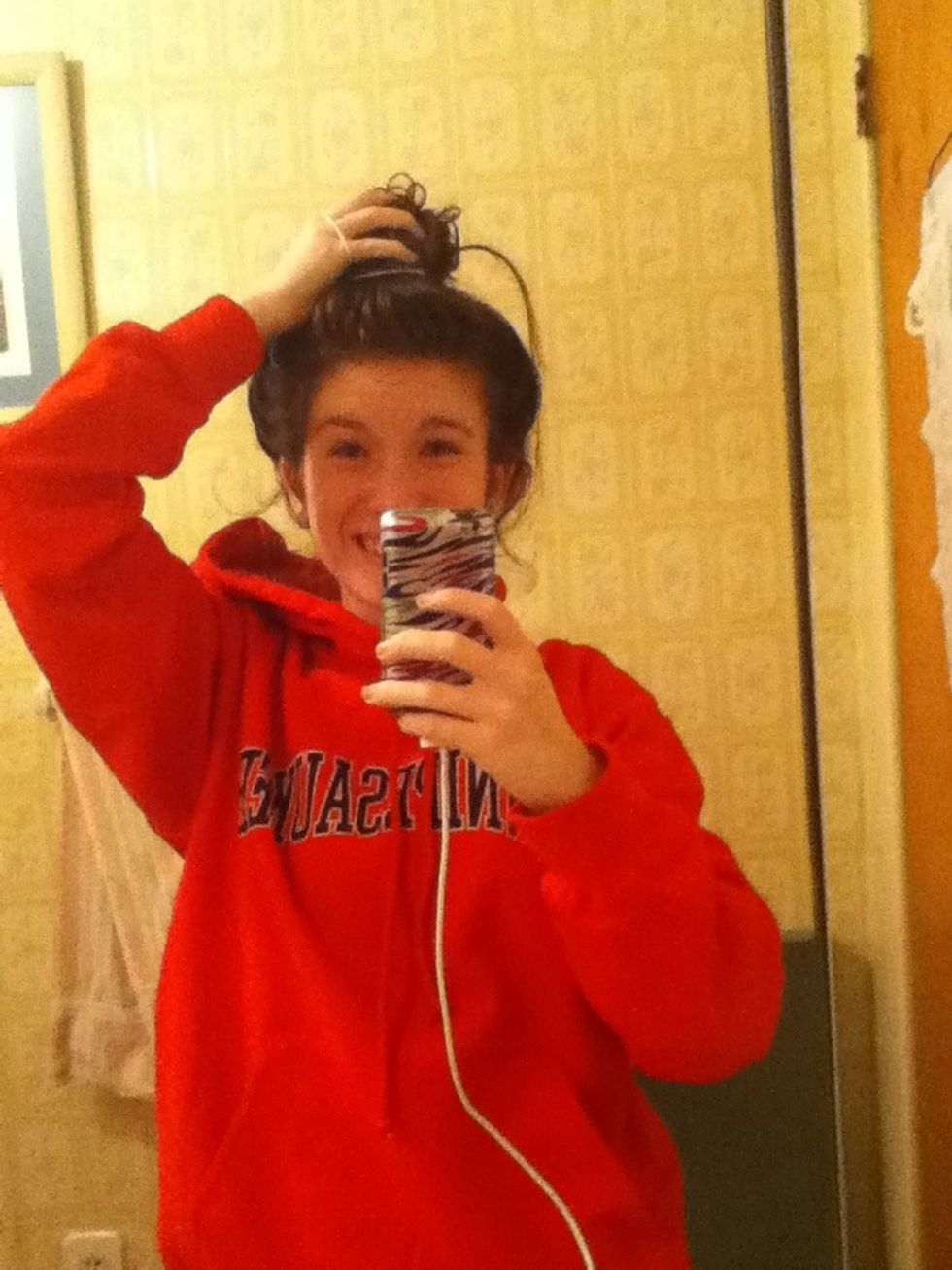 Secure with a hair tie and you should have a messy type bun on top of your head!
All done! Now sleep, this is comfortable because it's on the top of your head so you don't sleep right on it! It's looks silly but who cares, it gets the job done!