Stamp butterfly & words on watercolor canvas using embossing ink. Sprinkle with embossing powder. Tap off extra. Use heat gun to melt. Color in butterflies with watercolor pencils as desired.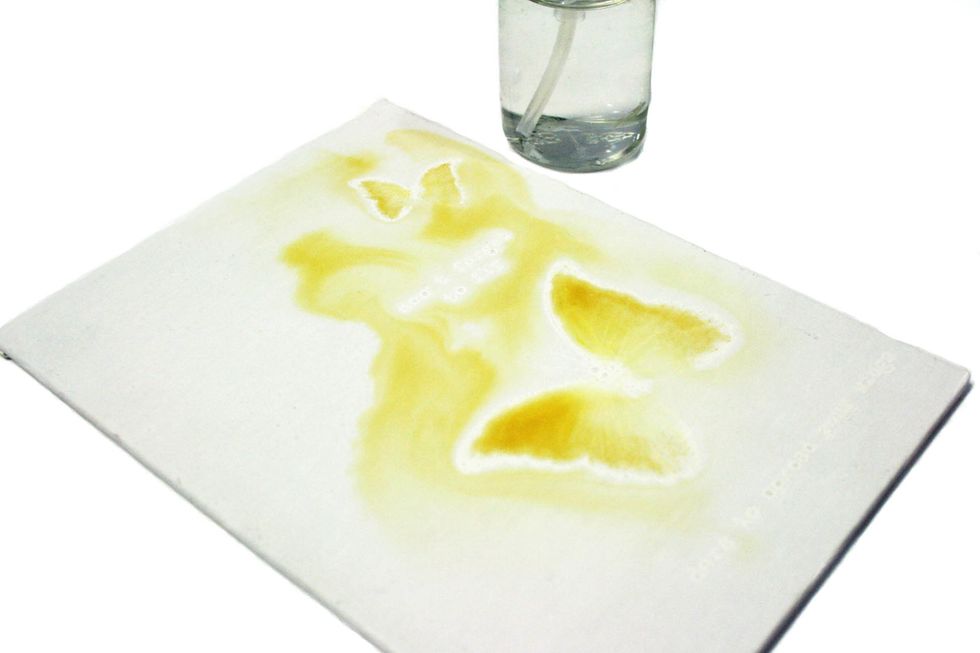 Using a water mister, flood design with water. Allow to dry. This will create a gorgeous watercolor effect. (See how the embossed area resists color?)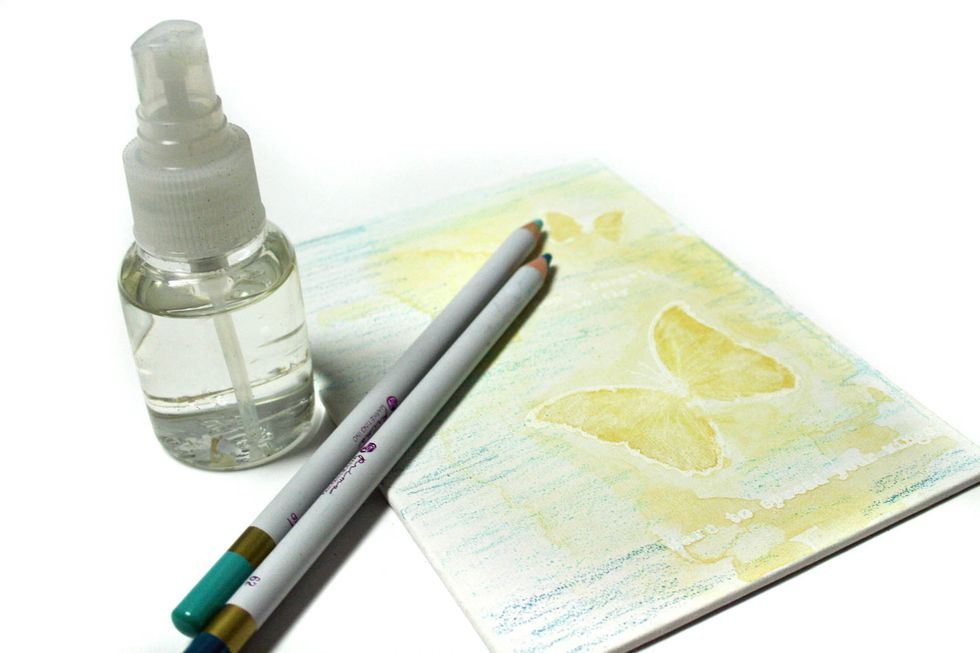 Use the same technique on the background of the canvas with your choice of pencil colors. While still wet, add diluted Cobalt Color Bloom spray with a brush, drawing the colors together.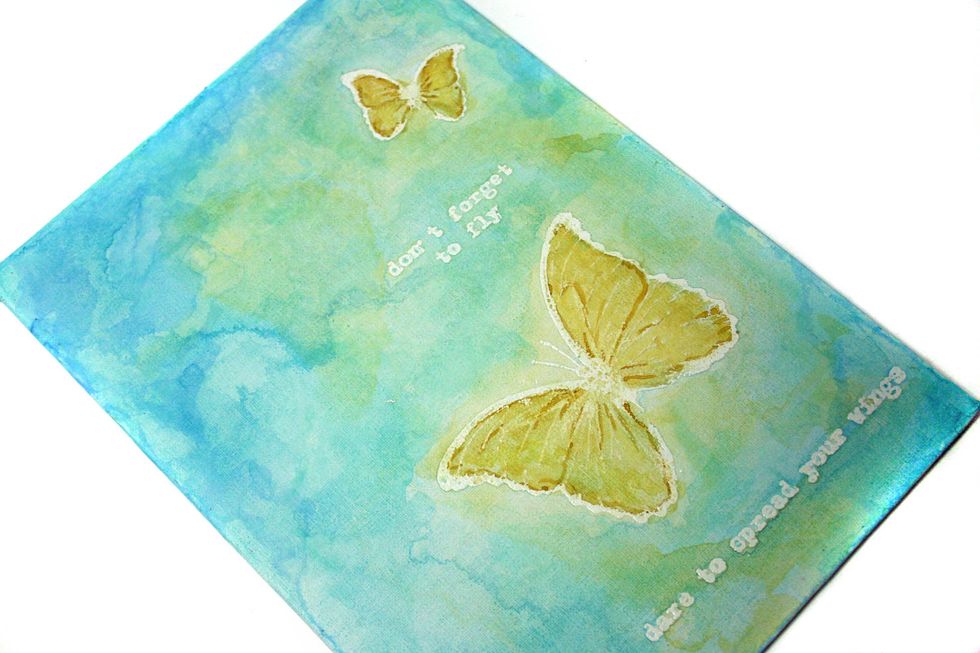 Add detail to the butterflies with a paint brush, combined with color from your Prima Watercolor Pencils.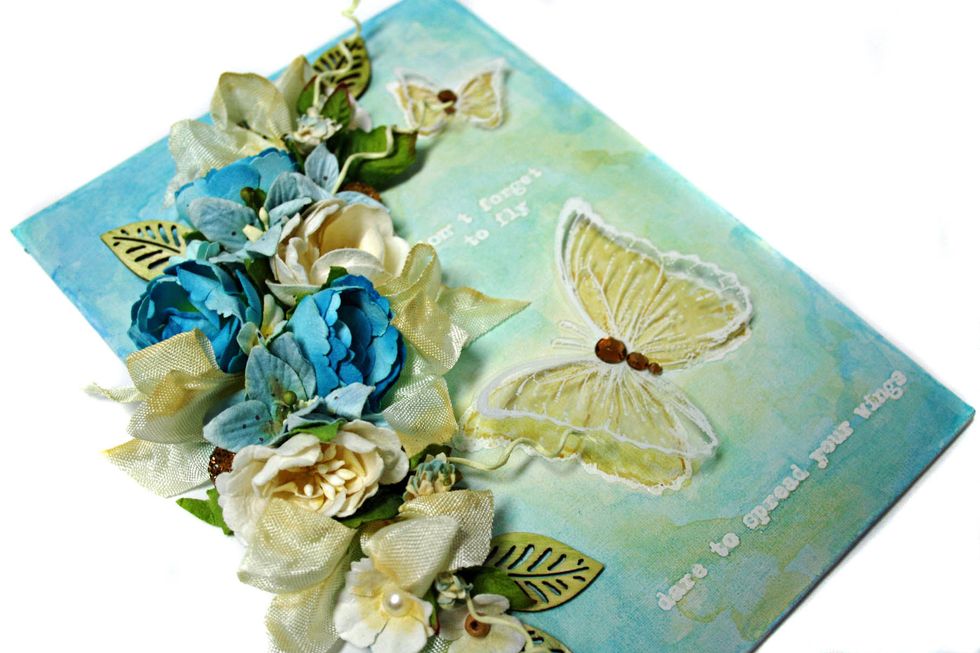 Embellish with flowers, ribbon, and wood shapes as shown. Add a bit of color to the ribbons, flower centers, and wood pieces using your Prima Watercolor Pencils.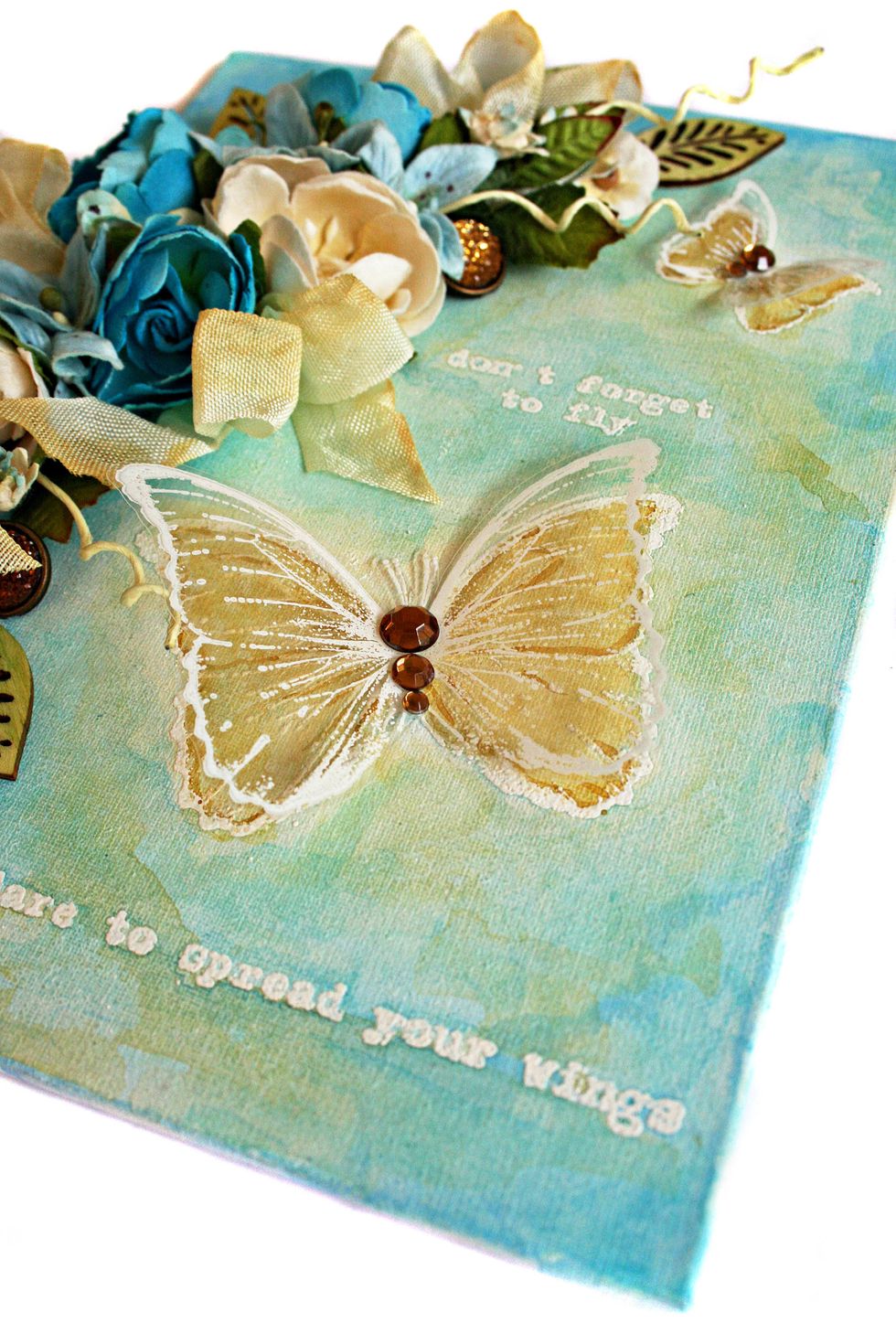 Stamp the butterflies on a transparency with white Staz-On. Cut & add on top of stamped butterflies. (This is a fun way to add dimension w/o taking away from the beautiful water-colored butterflies.)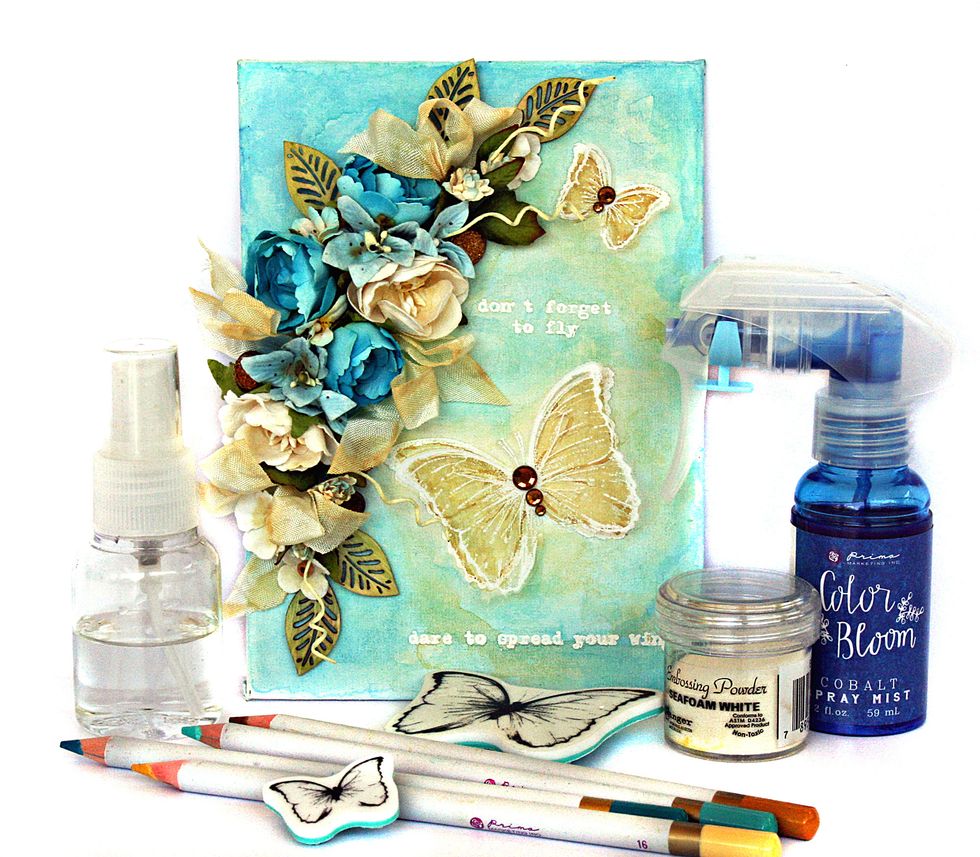 Tips: To achieve a soft look to your flower centers, mist them with water before adding color. Use your Prima Water Brushes to remove any pencil marks that might remain.
1.0 Watercolor Pencils -Hair & Skin Tones 576745
1.0 Watercolor Pencils -Scenic Route 576691
1.0 Watercolor Pencils -Earth Tones 576738
1.0 Color Bloom Spray -Cobalt 573898
1.0 Watercolor Brush Pen Set 580421
1.0 Art Basics- Brush Set 962760
1.0 Cling Stamps (Don't Forget to Fly) 962005
1.0 Rodanthe Flowers 577773
1.0 Pura Flowers -Alexa 581848
1.0 Soprano Flowers -Aqua 561703
1.0 Tuscany Flowers -543976
1.0 Wood Embellishments 563882
1.0 Butterfly Brads 579326
1.0 Other: 5x7 Watercolor Canvas
1.0 Water Mister
1.0 Clear or White Embossing Powder
1.0 Clear Transparency
1.0 Embossing Ink
1.0 White Staz-On Ink
1.0 Tan Seam Binding
Prima Marketing
Prima Marketing, Inc. is an established leader in flower embellishments in the scrapbooking and crafting industries!