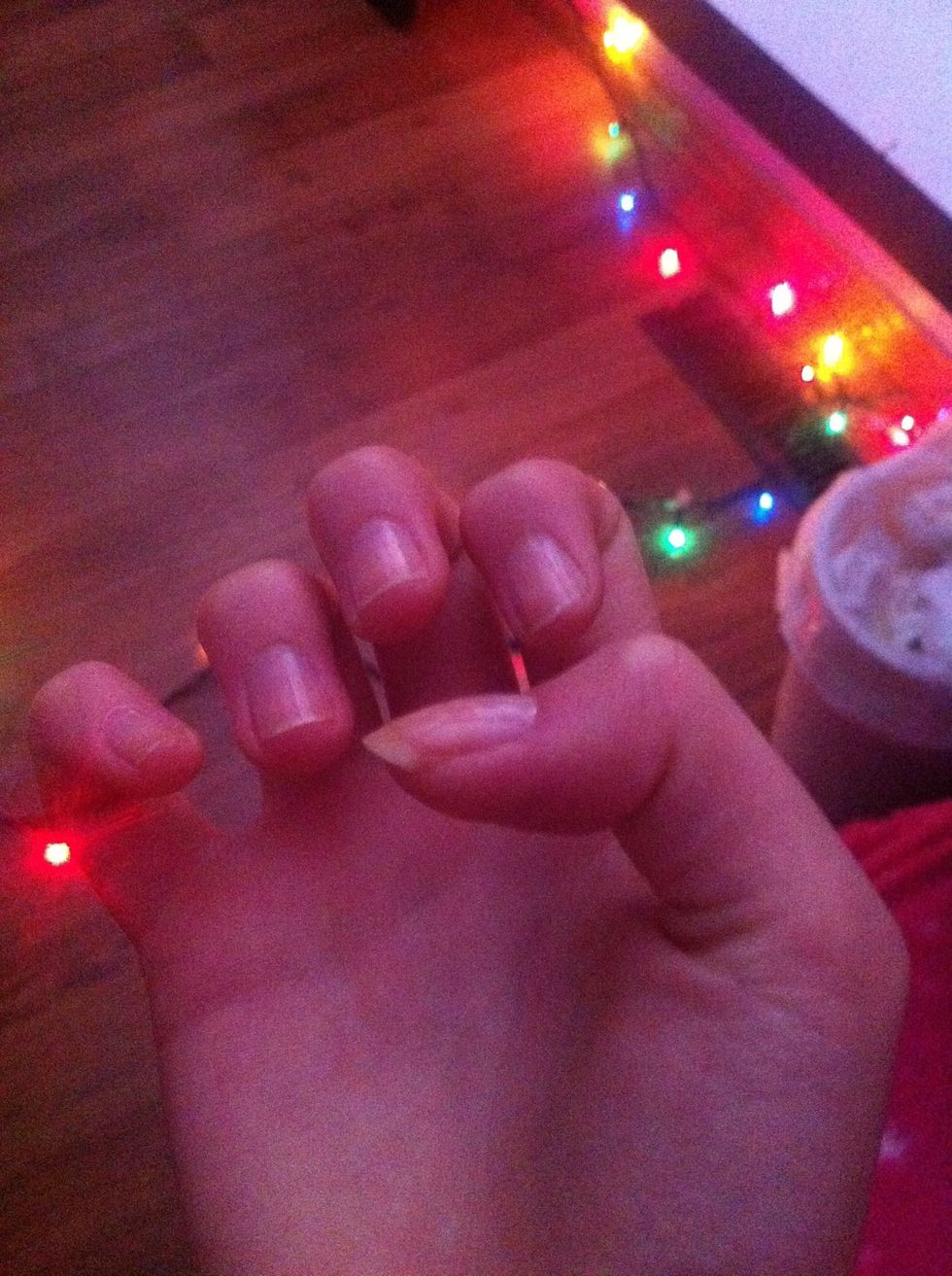 Start by painting all your nails with a base coat
Gather all your supplies and just pick out your white for now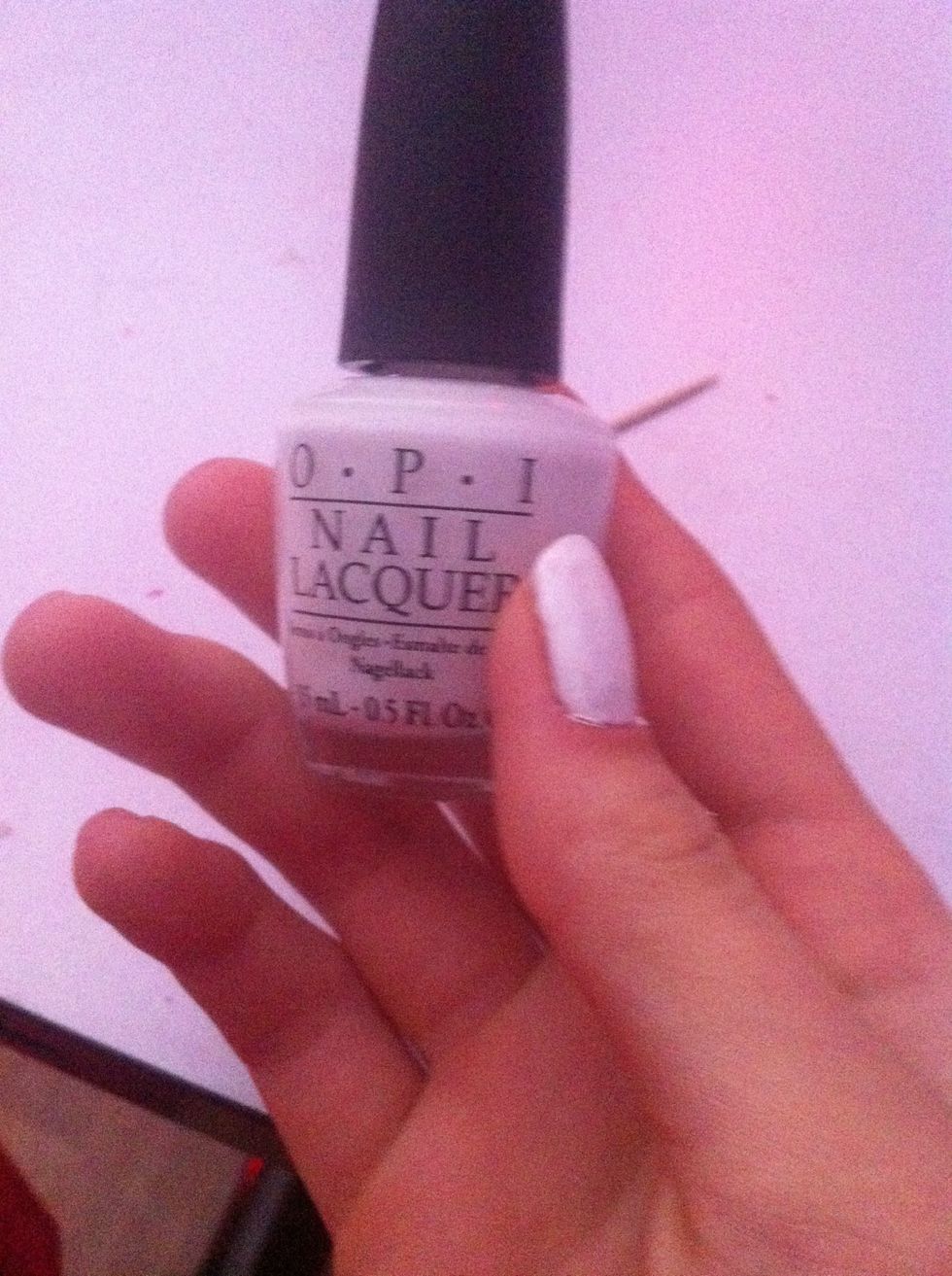 Paint all your nails white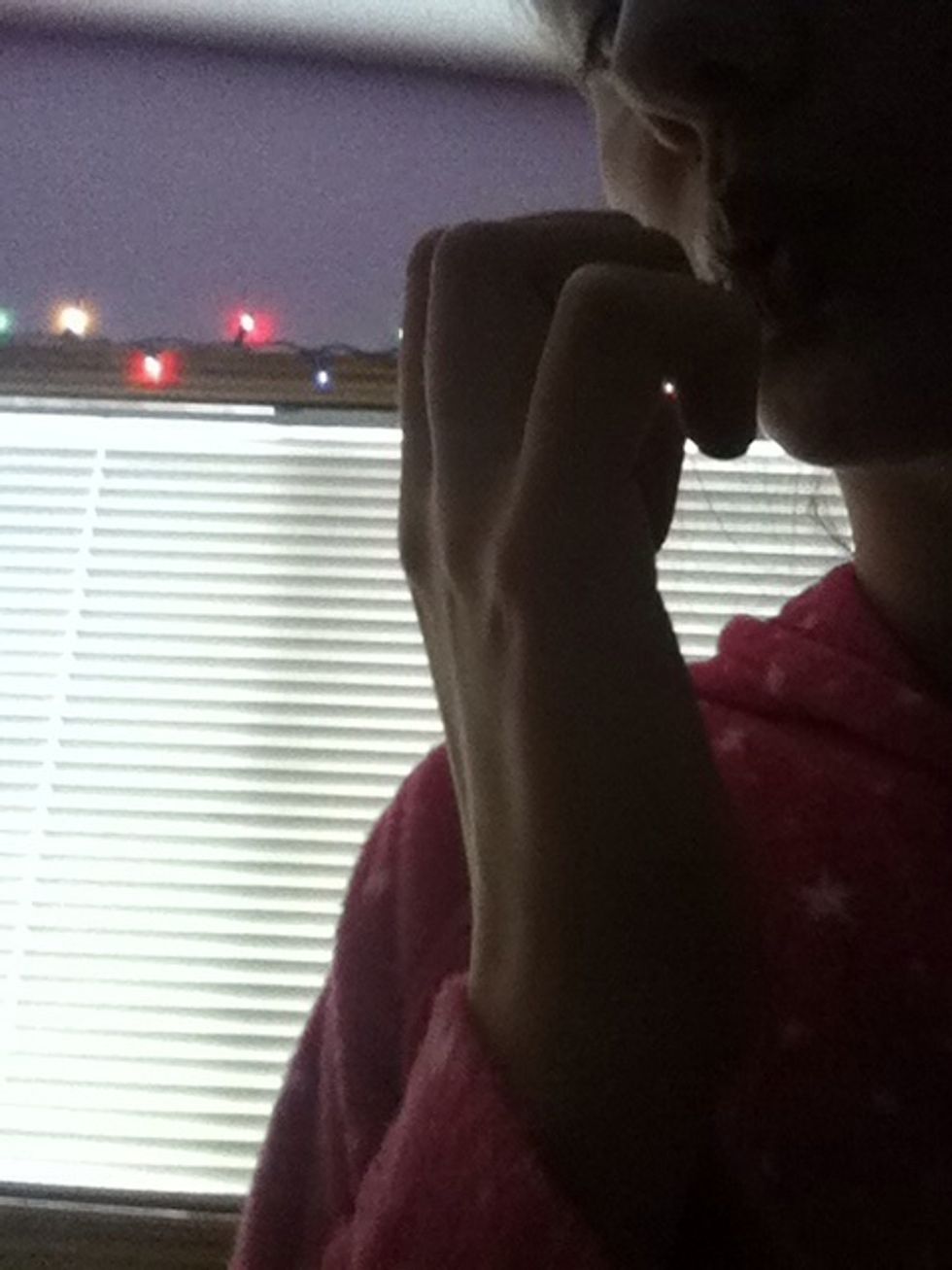 Now let them dry completely before going to the next step
A tip to help them dry is to test if they are dry by lightly stroking your nail. If it doesn't smudge then what you can do is run your fingers under cold water and they will dry with the water fully.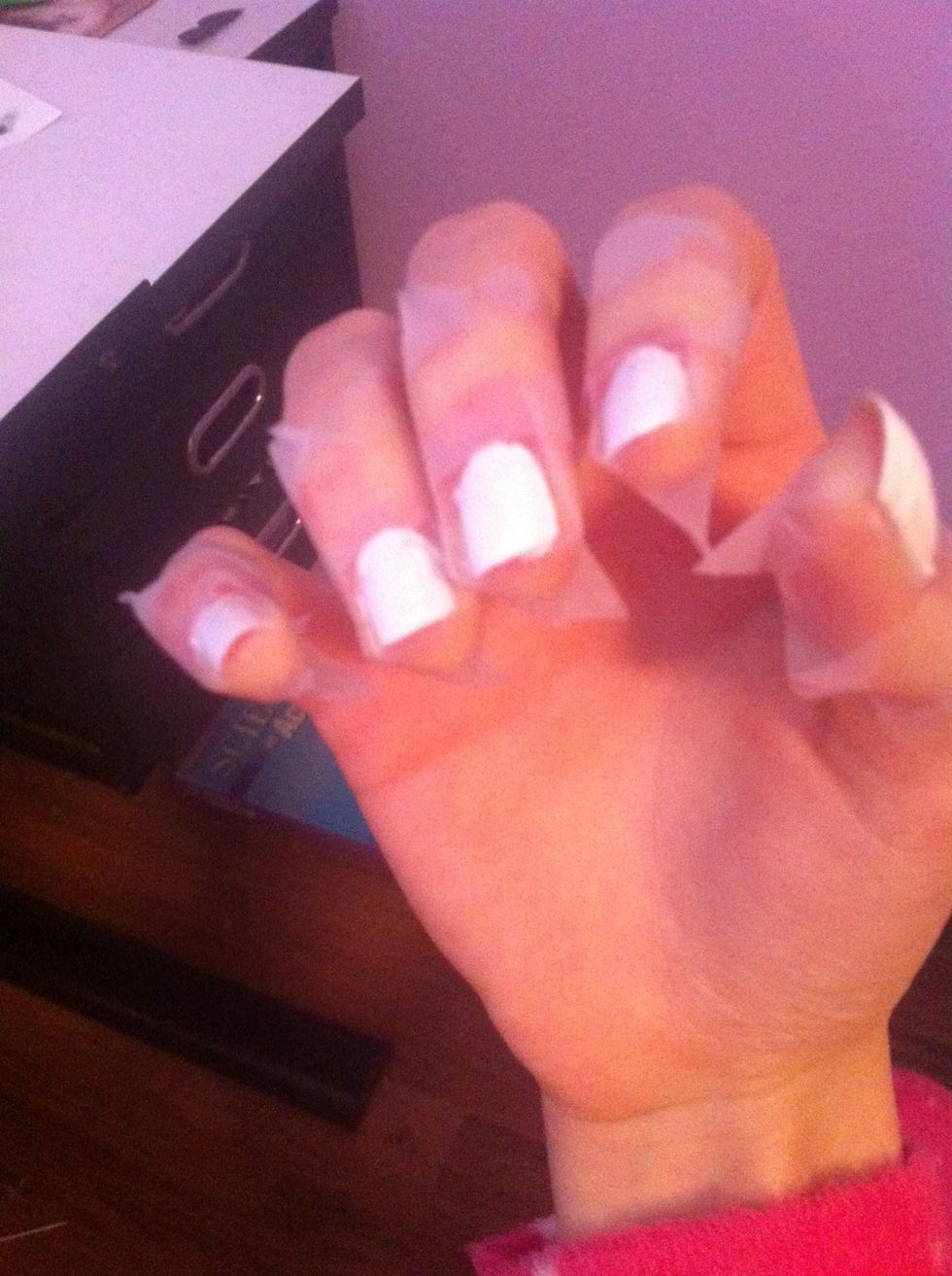 Put tape all around your nails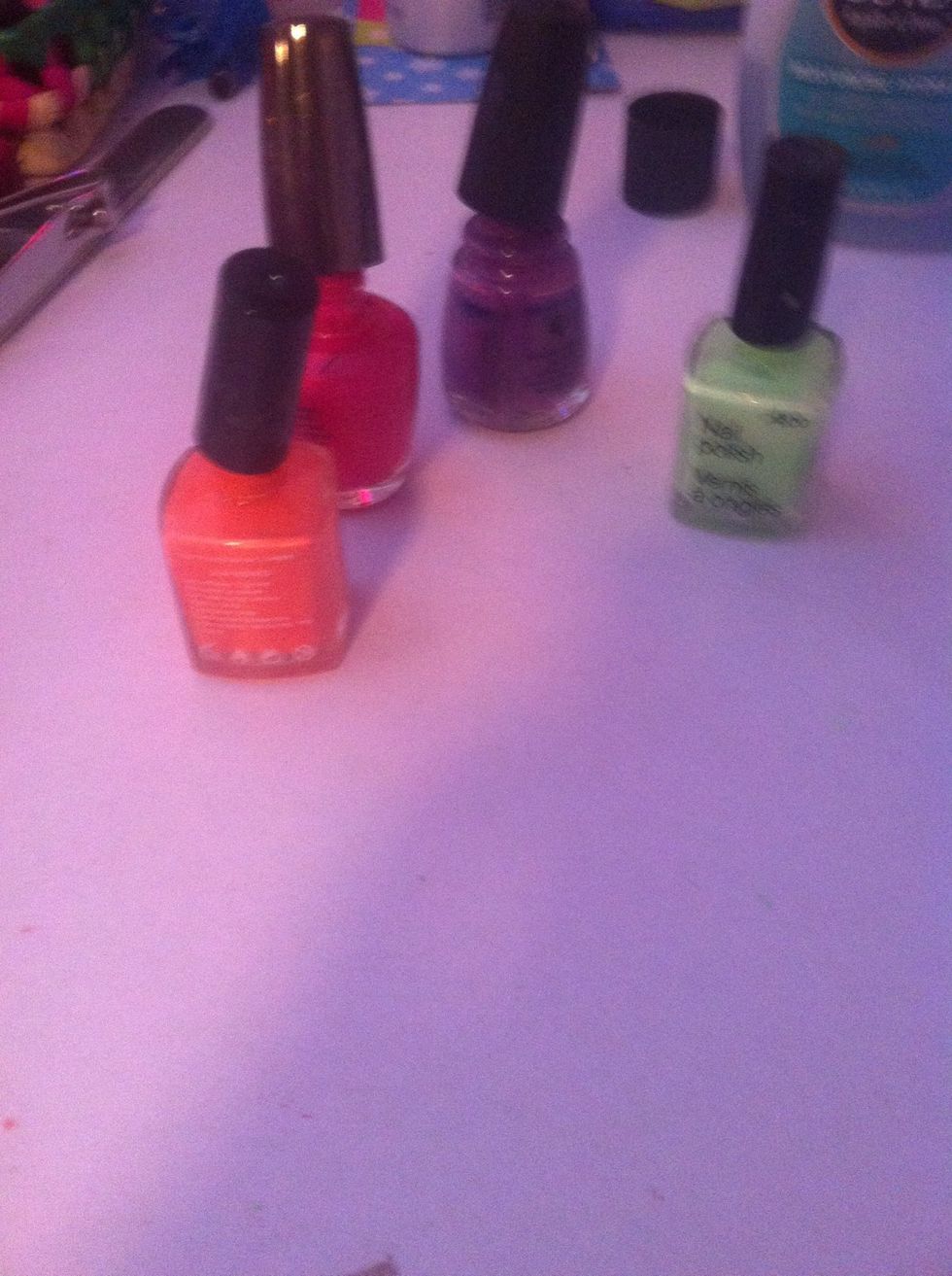 Unscrew all your caps
Drop nail polish in the water one or two drops max.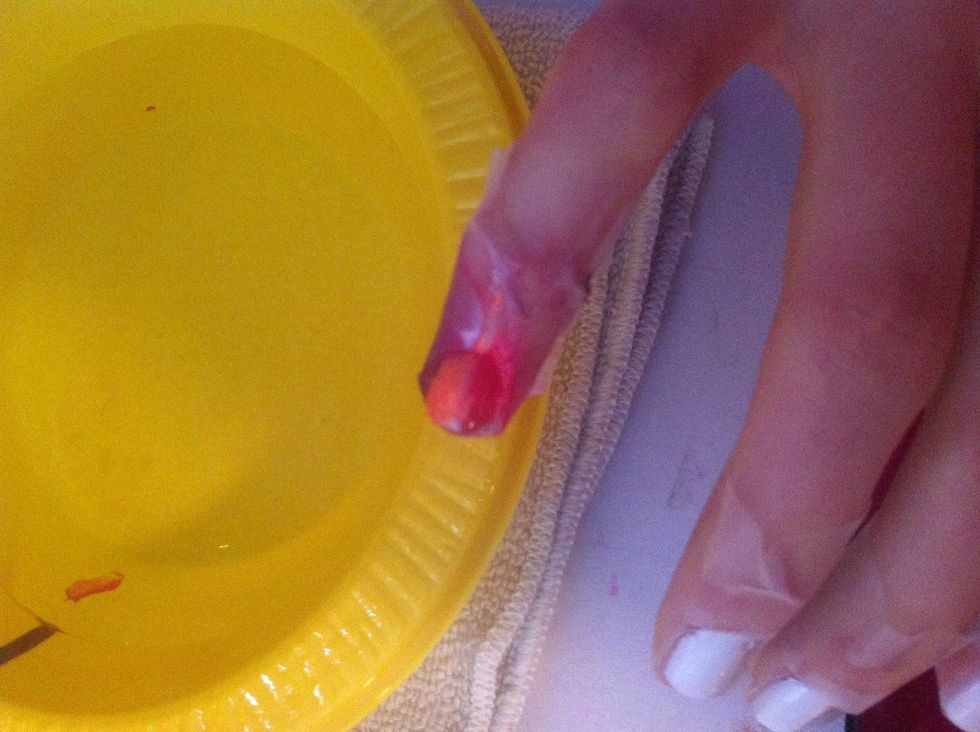 Dip your finger In for 10 seconds. Make sure to clean nail polish layer with toothpick
Once your done wait a bit for it to dry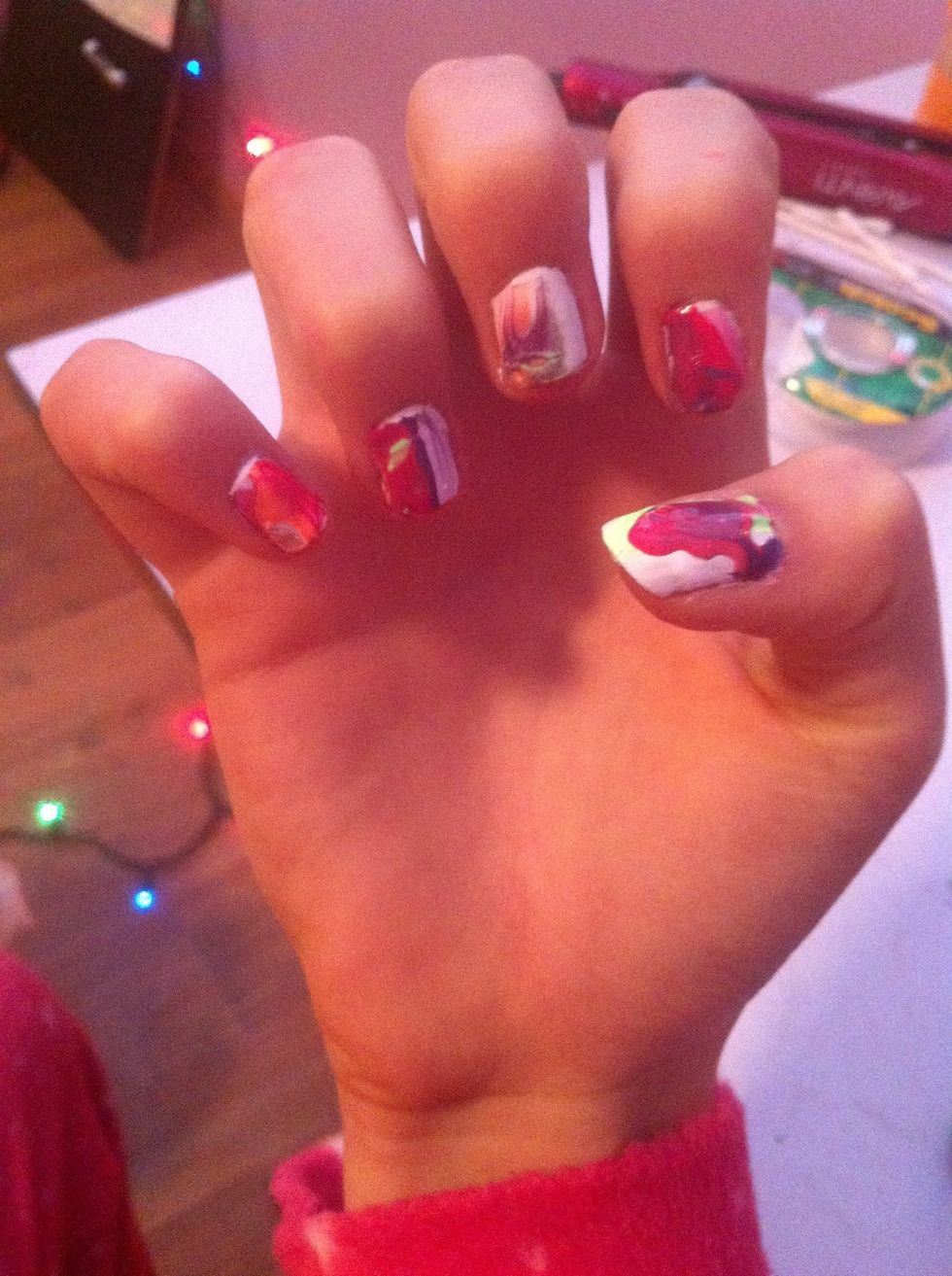 Take it off. This is the ones with out a design so I just dipped my finger in and didn't use a toothpick to Create a design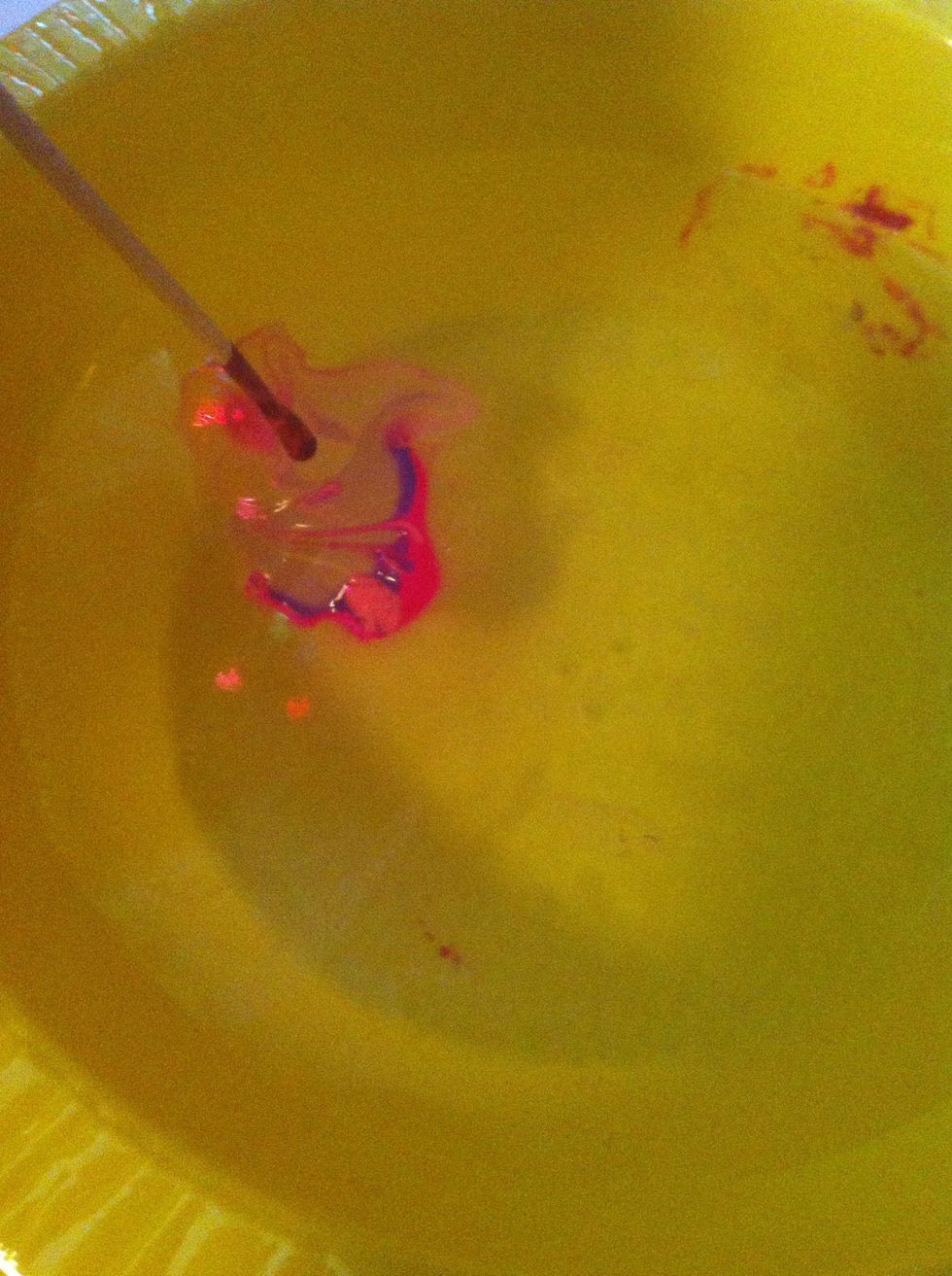 This is with a Design...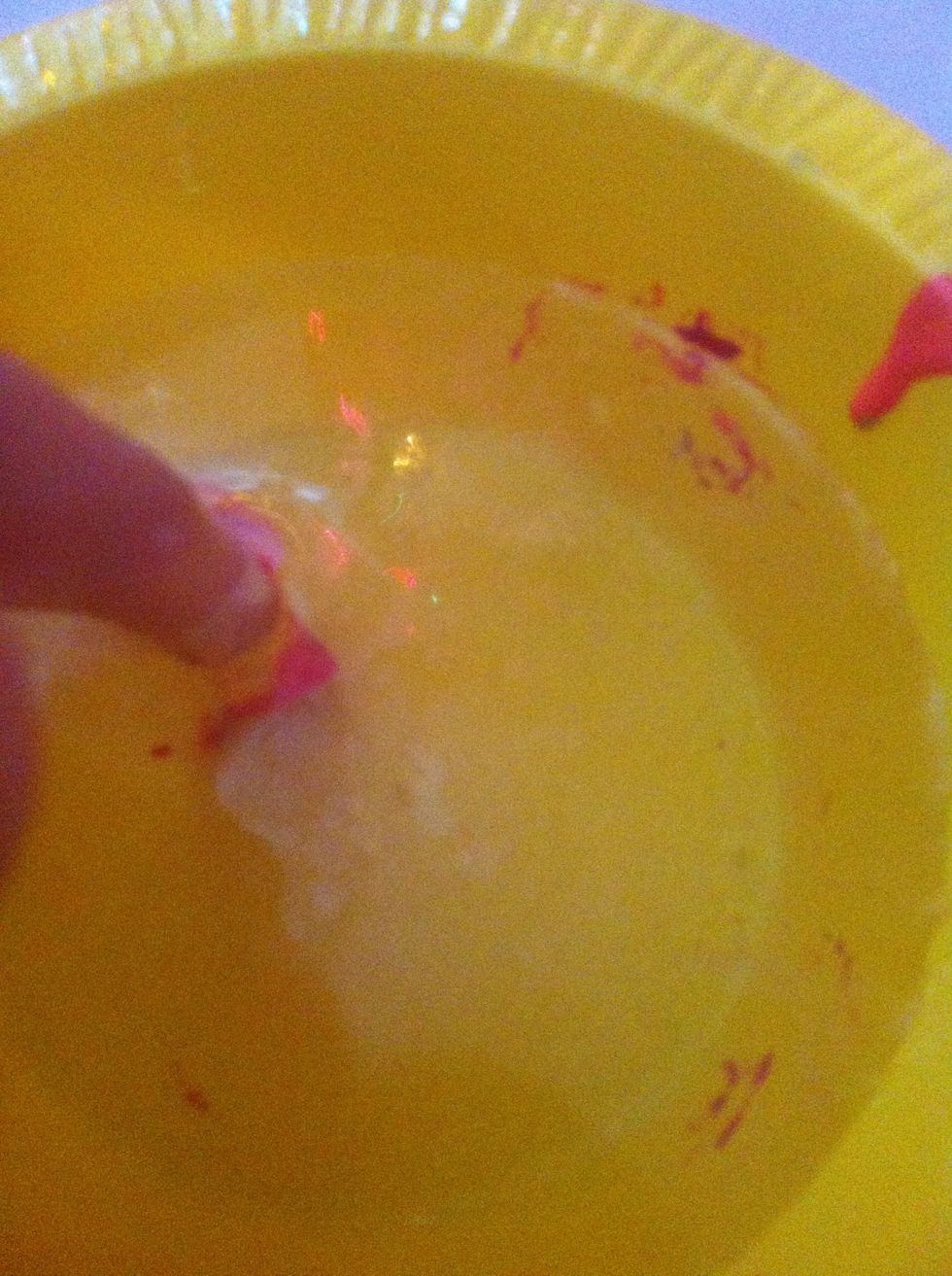 Dip it in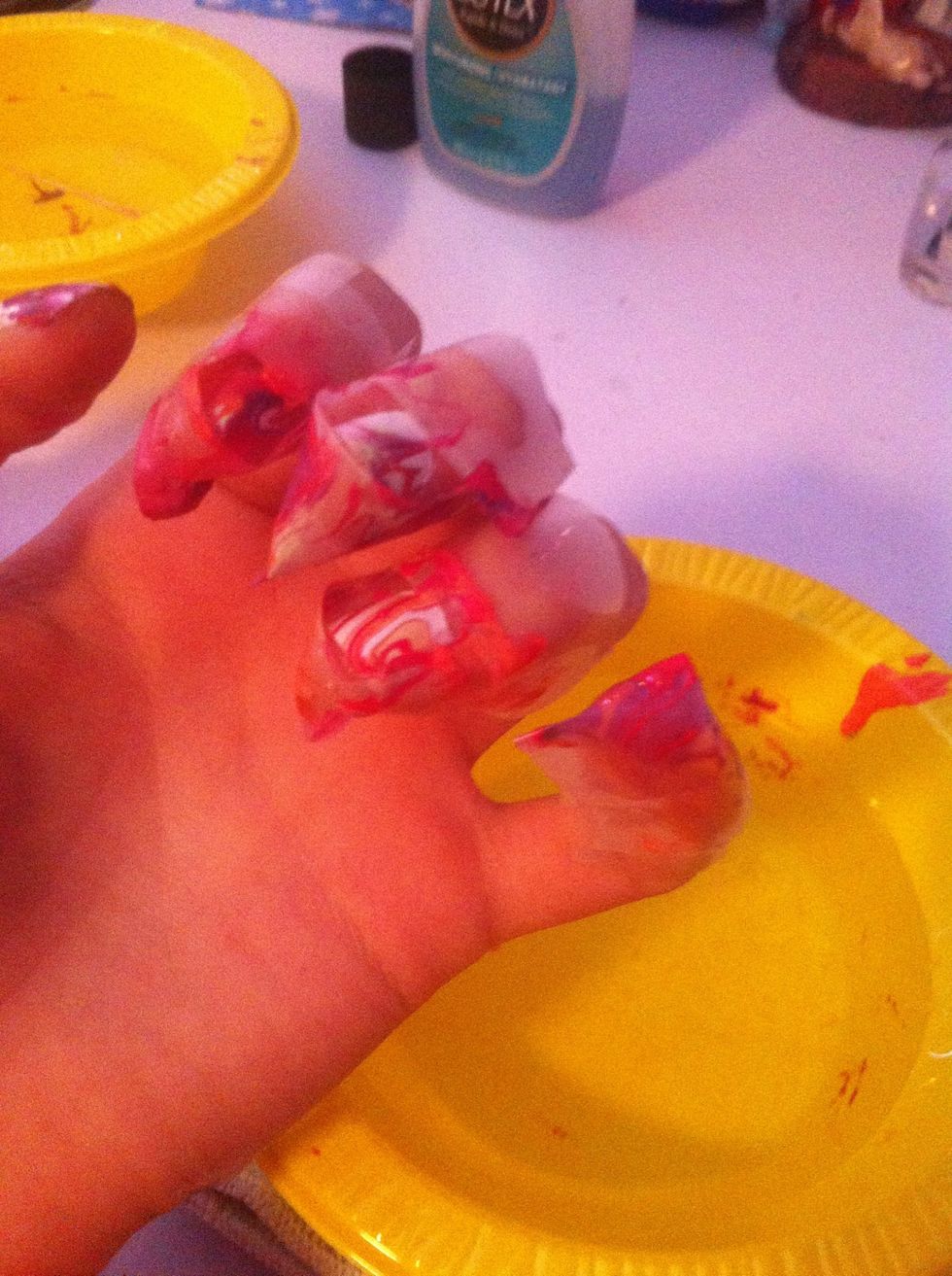 Wait
Finished!
Comment your favourite nail:)
White nail polish
Colours of your choice
Toothpicks
Scotch tape
Nail polish remover
Bowl filled with water
Base coat and top coat