Create Wallhanging W/Swirlydoos Oct Technique Kit
28
Paint the wood hanging with a pale pink acrylic paint.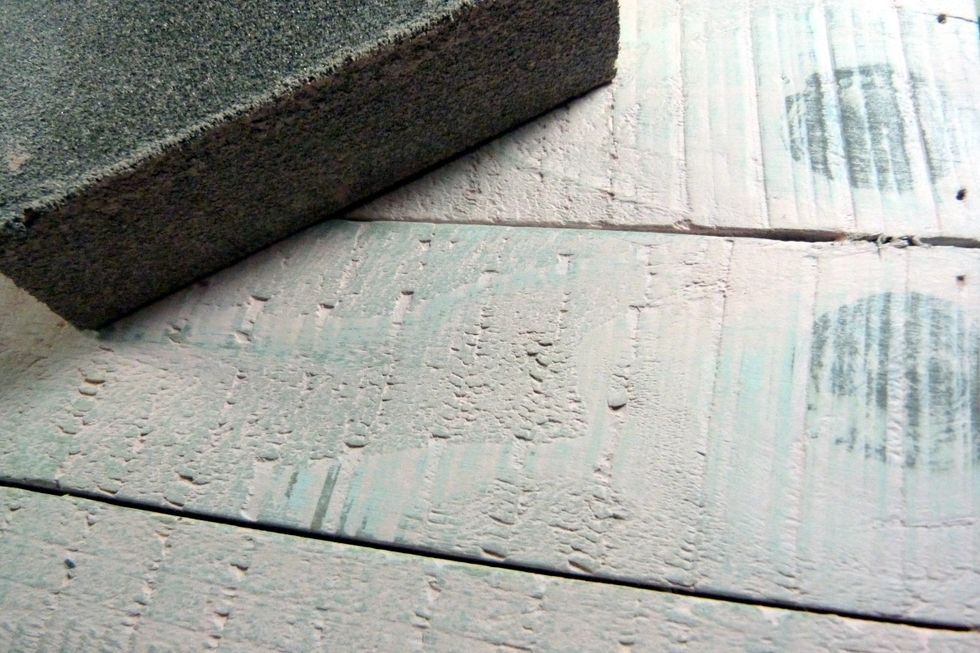 Using a sand block, sand over the entire piece to take the paint back and show some of the original grey wood underneath.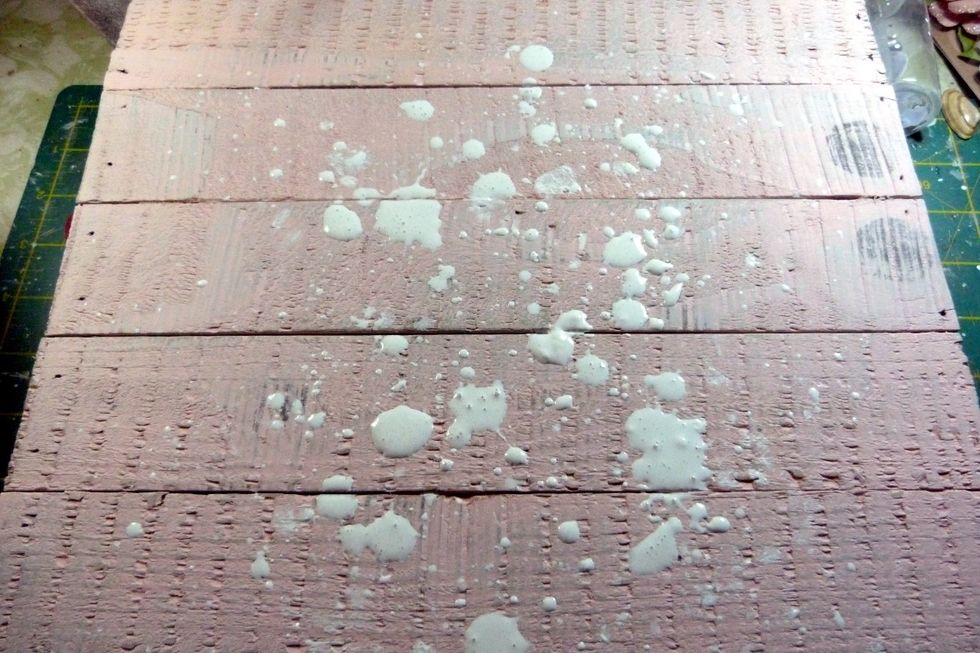 Splash a 50/50 gesso water mix over the centre area of the wood panel.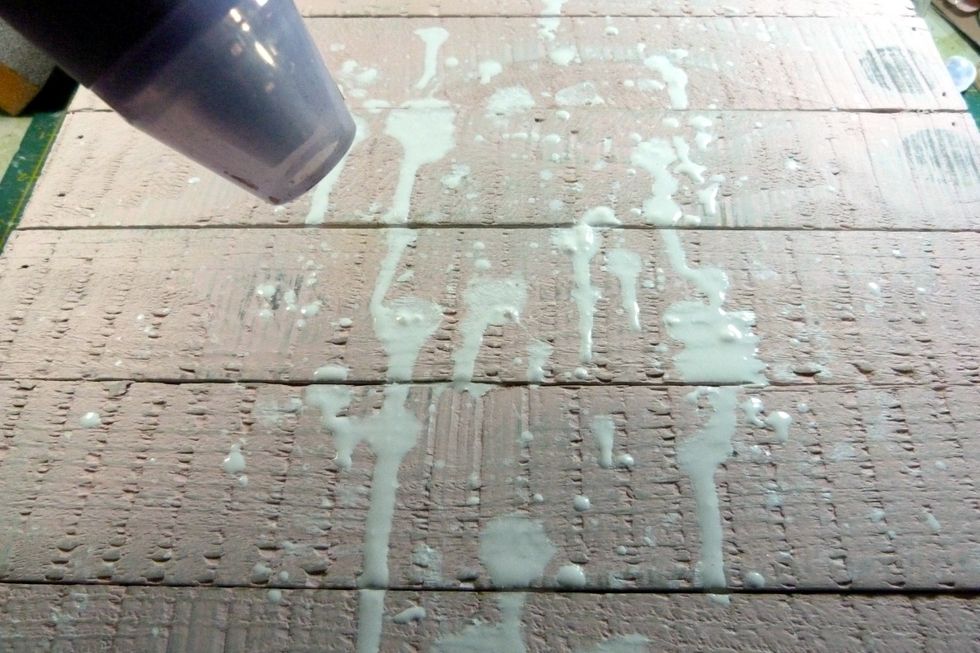 Tip up wood panel to make the gesso run and then dry.
Add some mist splats with the Color Bloom Peony spray.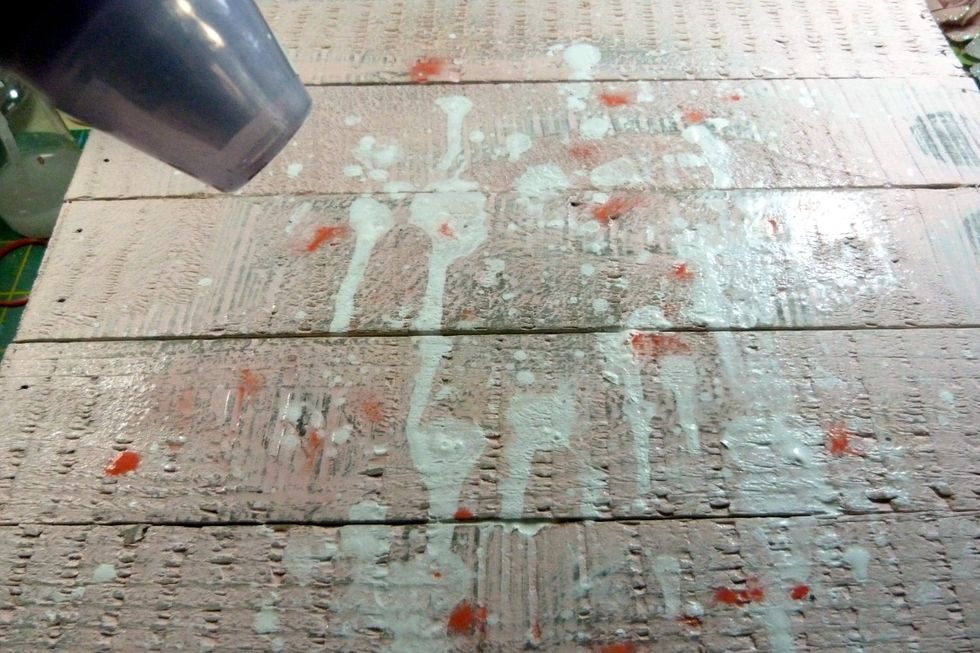 Spritz with water, allow to run and then dry.
Next splat the same area with grey paint, I used a matt chalk paint.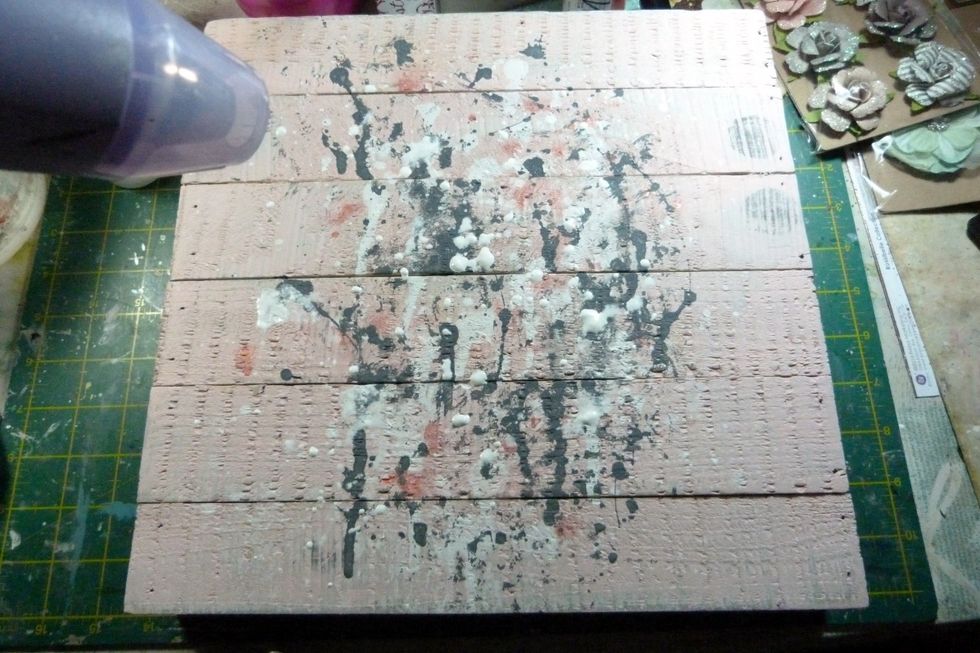 Dry, dabbing the grey paint with a piece of kitchen towel to smudge slightly and help dry it. Finish off with another splatting of gesso/ water mix. Dry.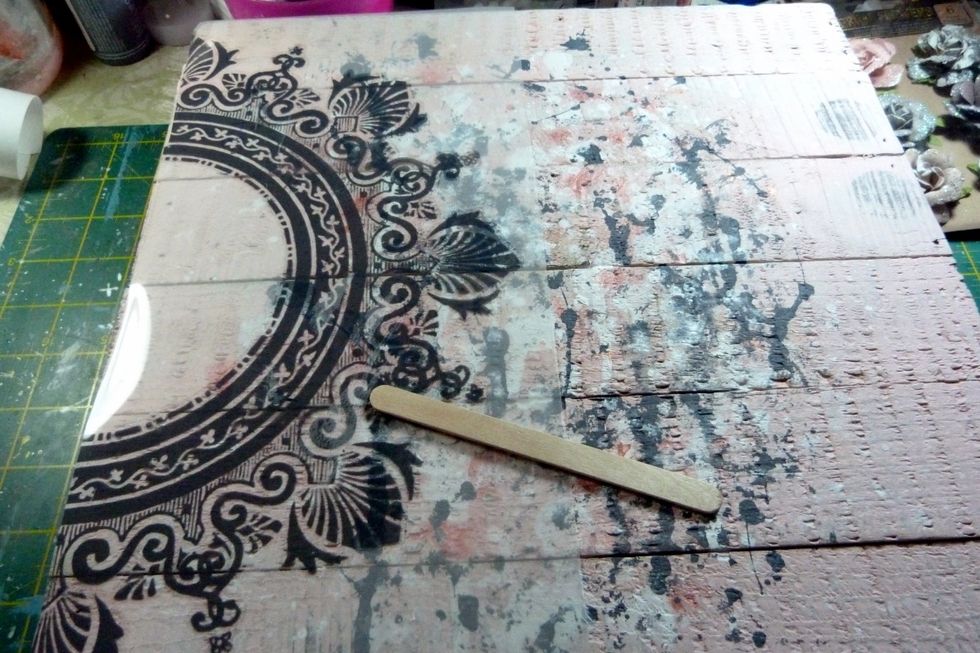 Cut the Ornate Circle Rub On in half and place on the left hand side of the wood panel.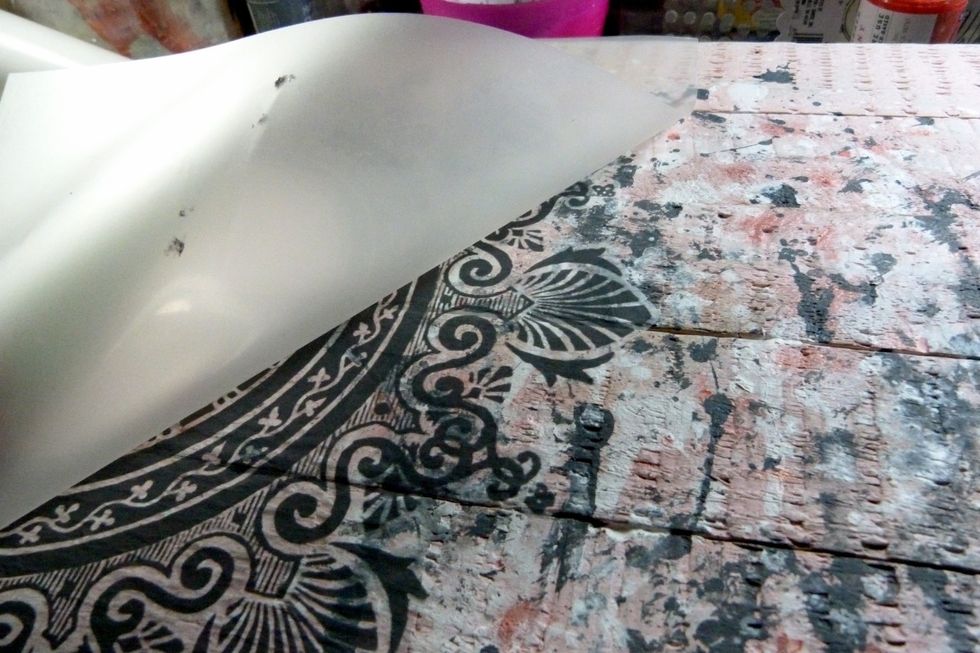 Rub over the whole piece with a rub on tool or lollipop stick and gently peel away the top layer to reveal the rub on left on the wood.
Emboss the title chipboard with white embossing powder.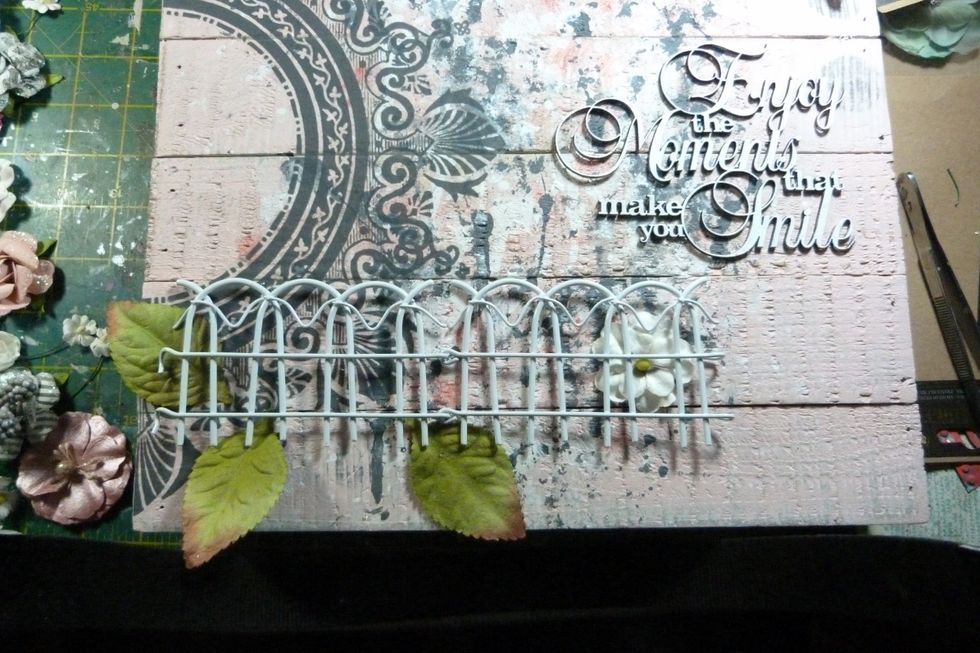 Fix the chipboard title on right hand side. I used a metal fence from previous kit as a base to my flower cluster & started placing base flowers and leaves.
Add some structural flowers to start the flower cluster shape.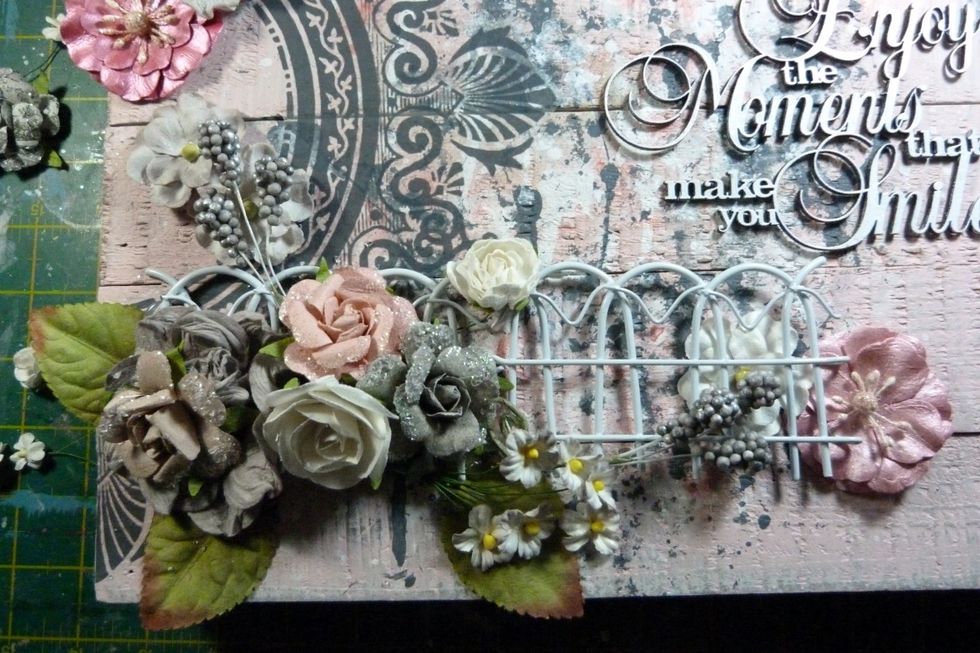 Then fill in between these with some more flowers & berries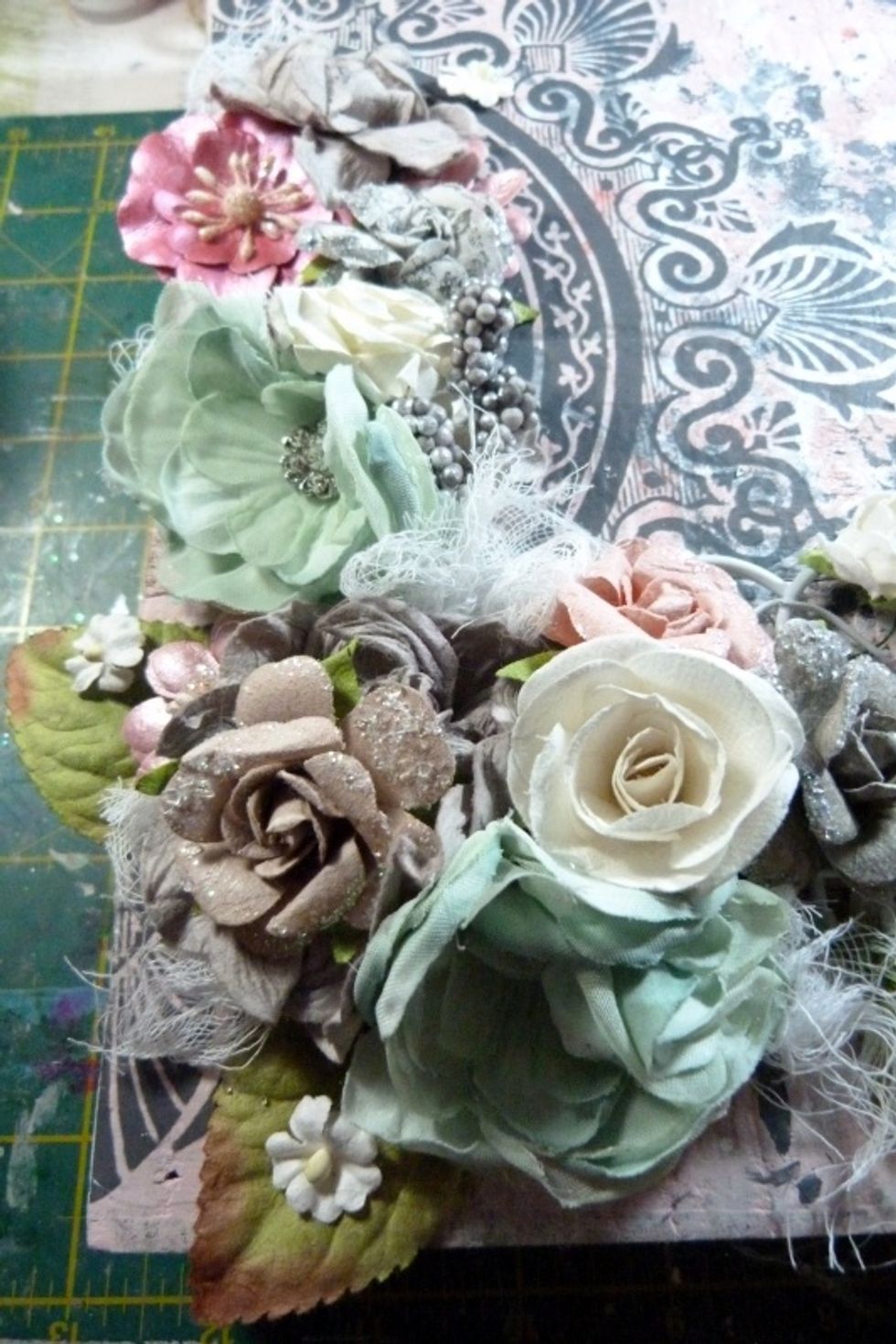 Add the two focal mint coloured flowers and then poke in some small pieces of cheese clothe into the flower cluster.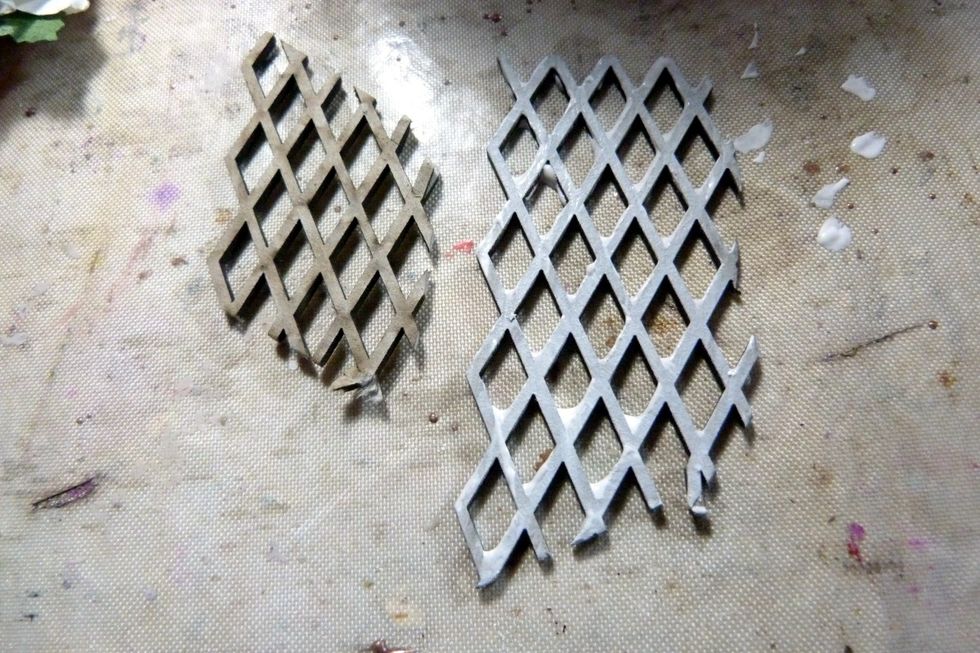 I used 3 pieces of trellis chipboard from my stash and painted it with gesso.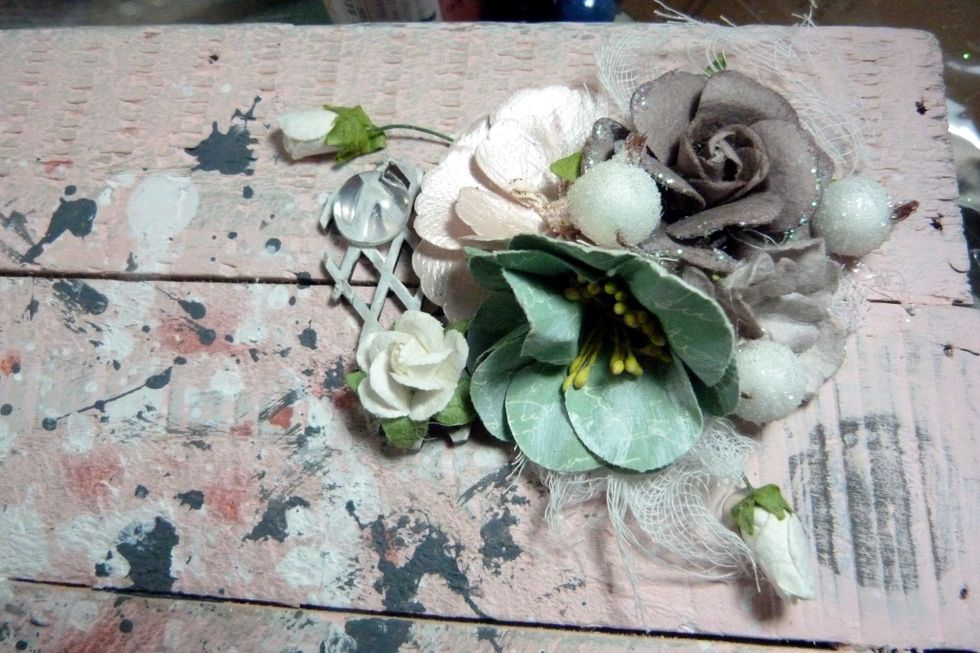 I used one of the trellis pieces for my top right cluster with a matching mint flower to balance to project.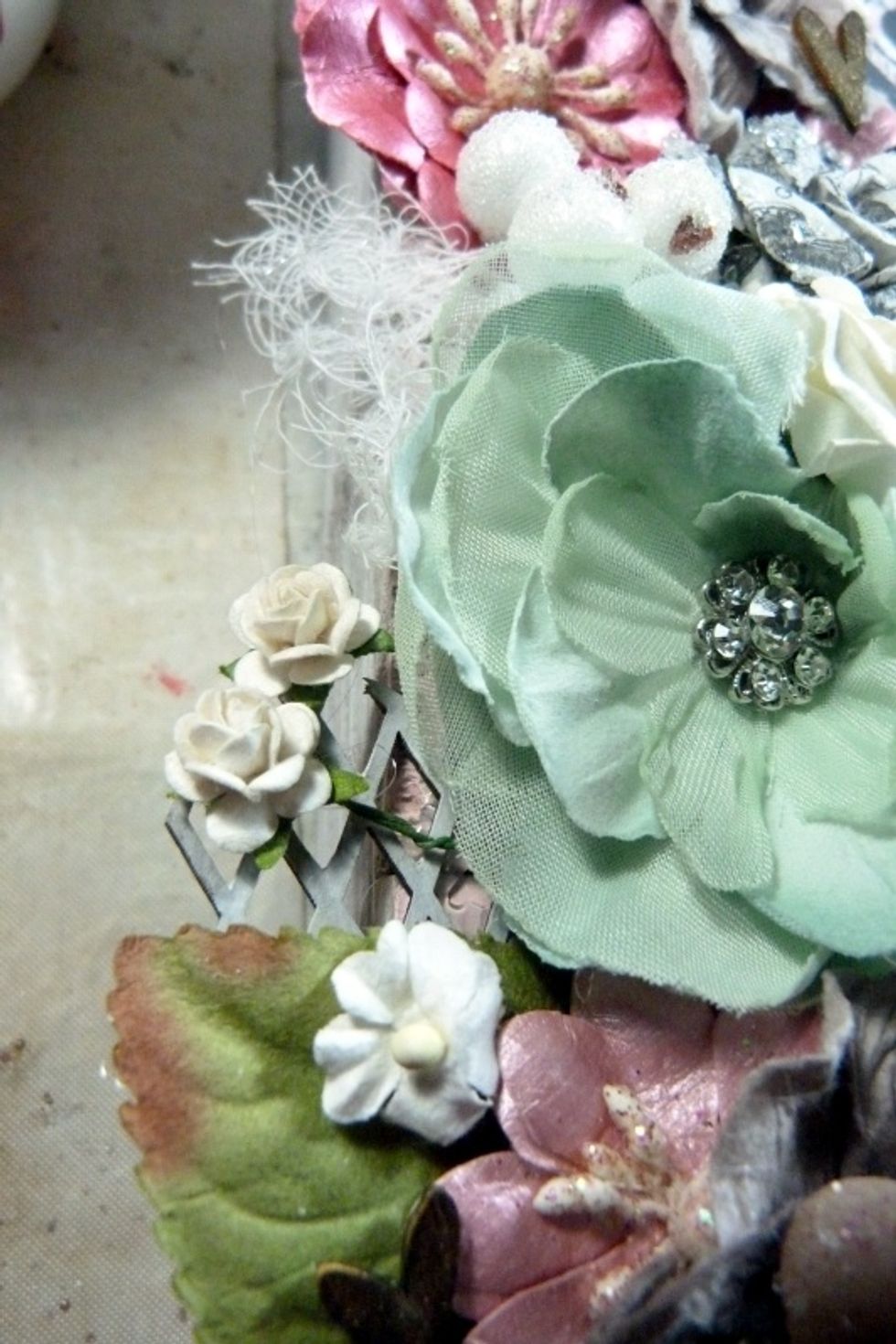 Push the other 2 pieces of trellis into the sides of the main cluster with some smaller flowers & white berries.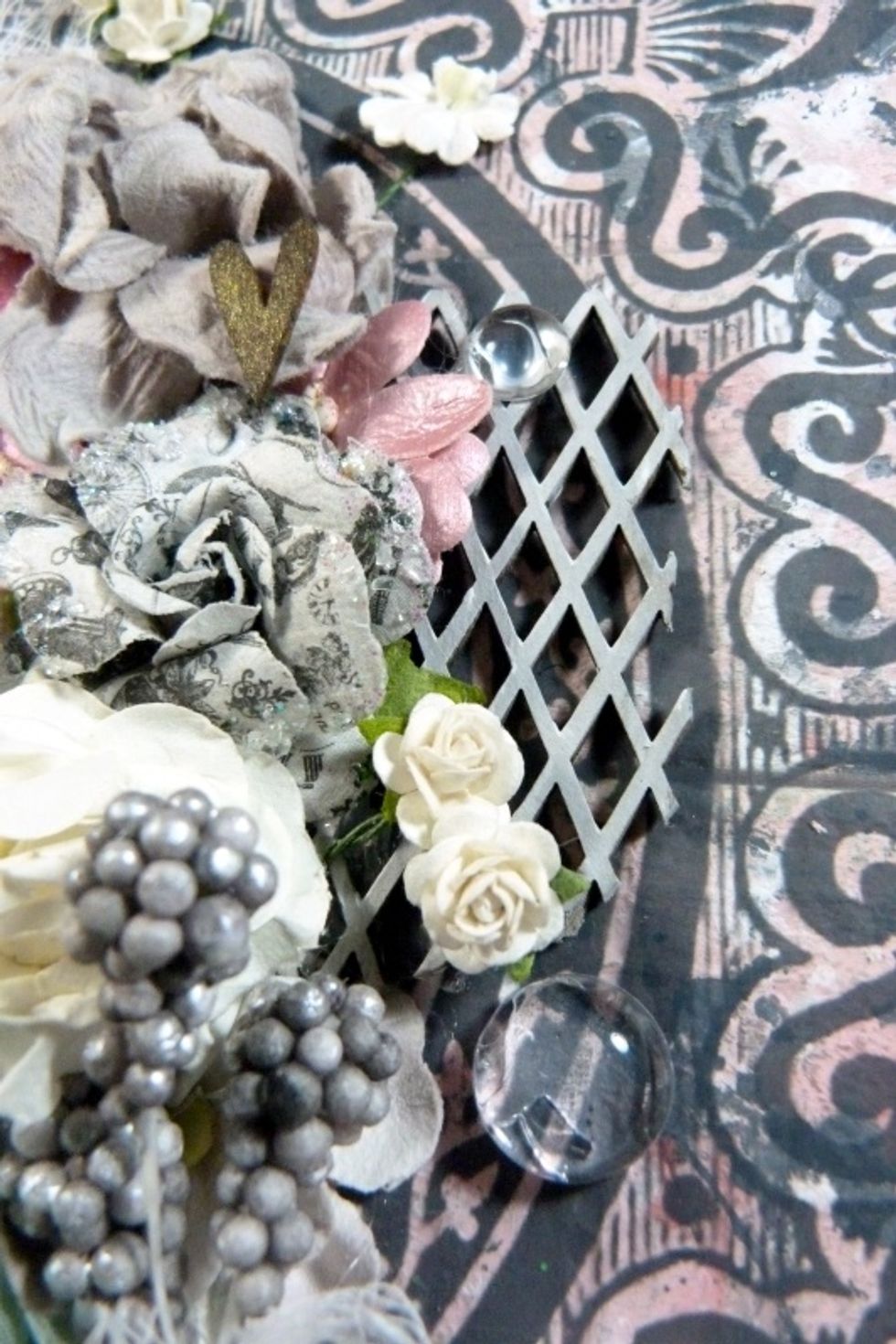 Here is the 3rd piece of trellis pushed in the cluster.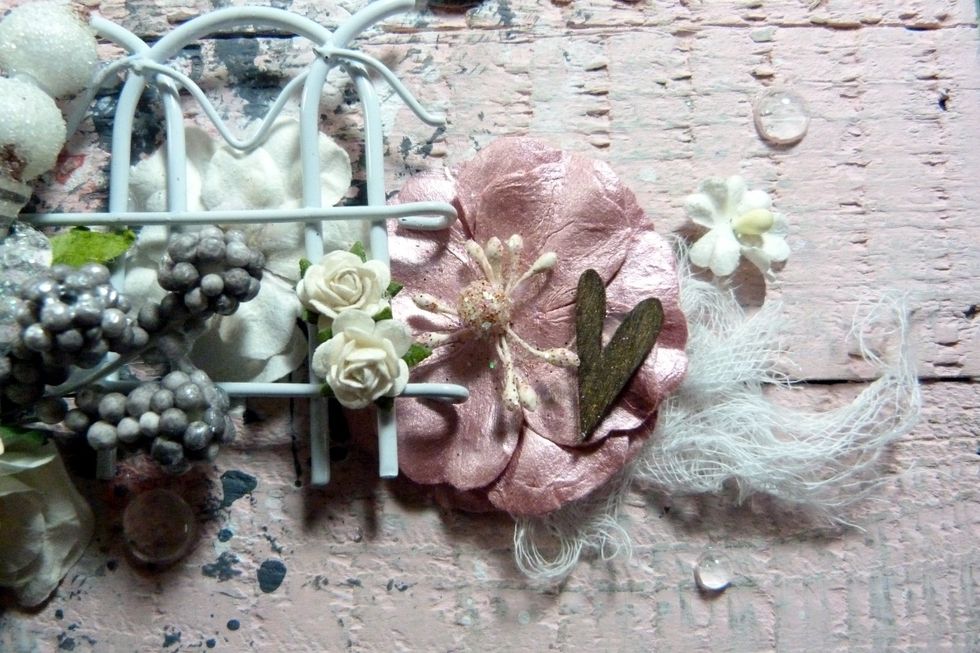 Add the wood veneers.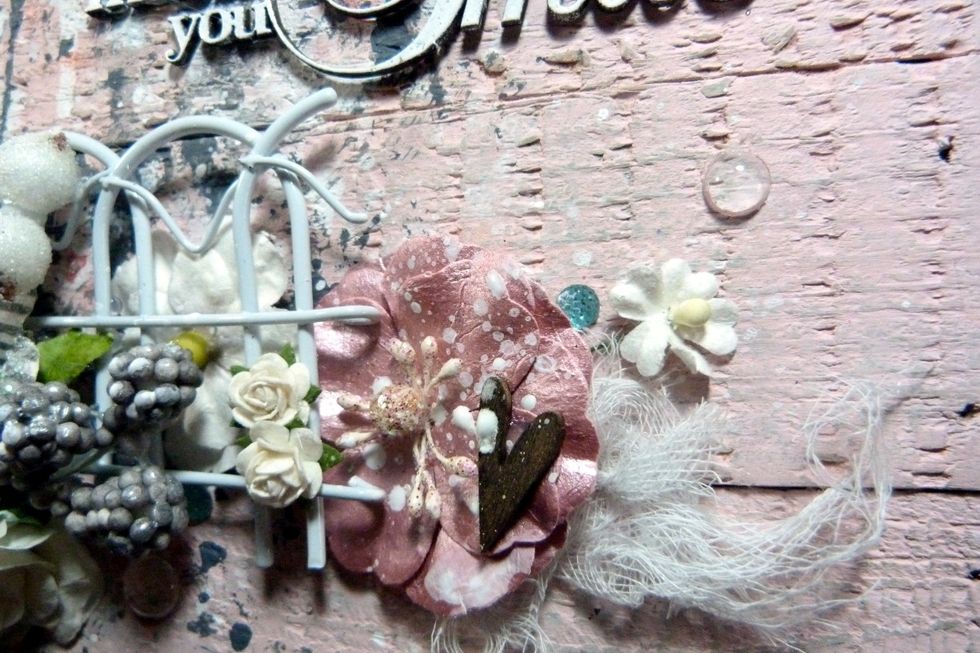 Add the Clear glass bubbles around the clusters.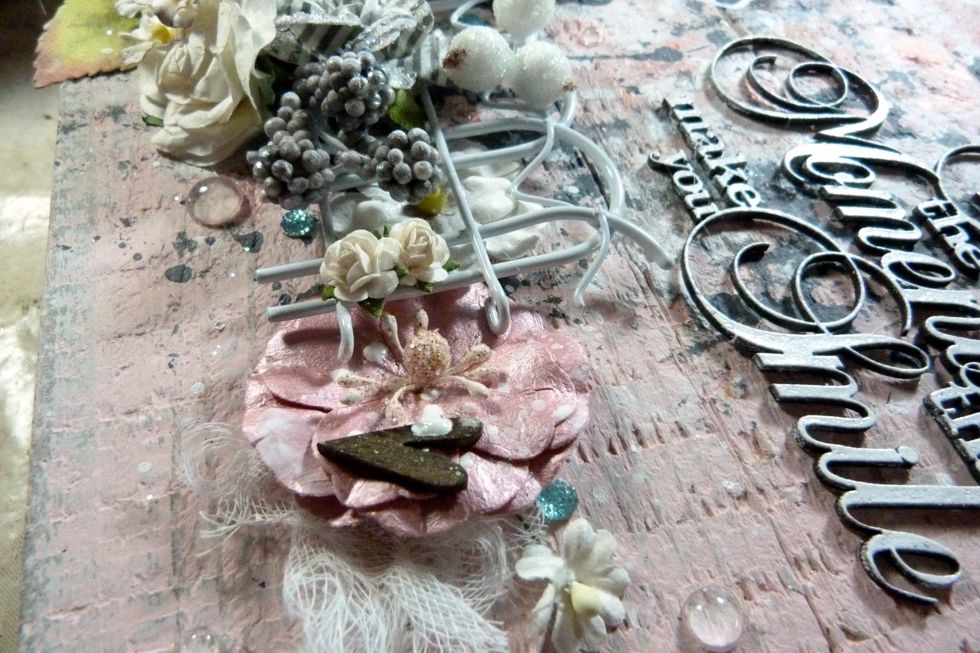 Add the blue crystal drops and lastly a little more gesso/water splatter over the clusters.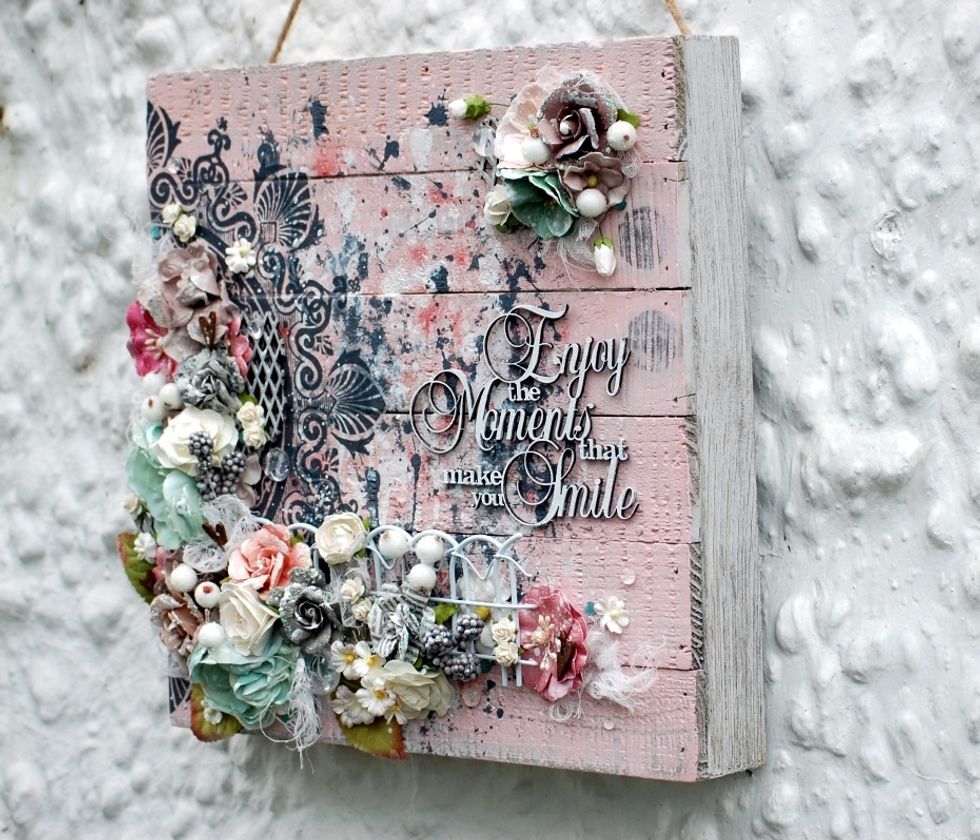 The finished project.
The finished project.
This is a Design Team Project made for Swirlydoos Scrapbook Kit Club. If you are interested in receiving these beautiful kits visit http://swirlydoos.com for more details.
Swirlydoos October Technique Kit.
Extra flowers and berries.
Cheese clothe
Trellis Chipboard
Pale Pink acrylic paint
Gesso
Grey acyrlic paint
Swirlydoos October Mediums Add on Kit
Metal Picket fence from previous Kit