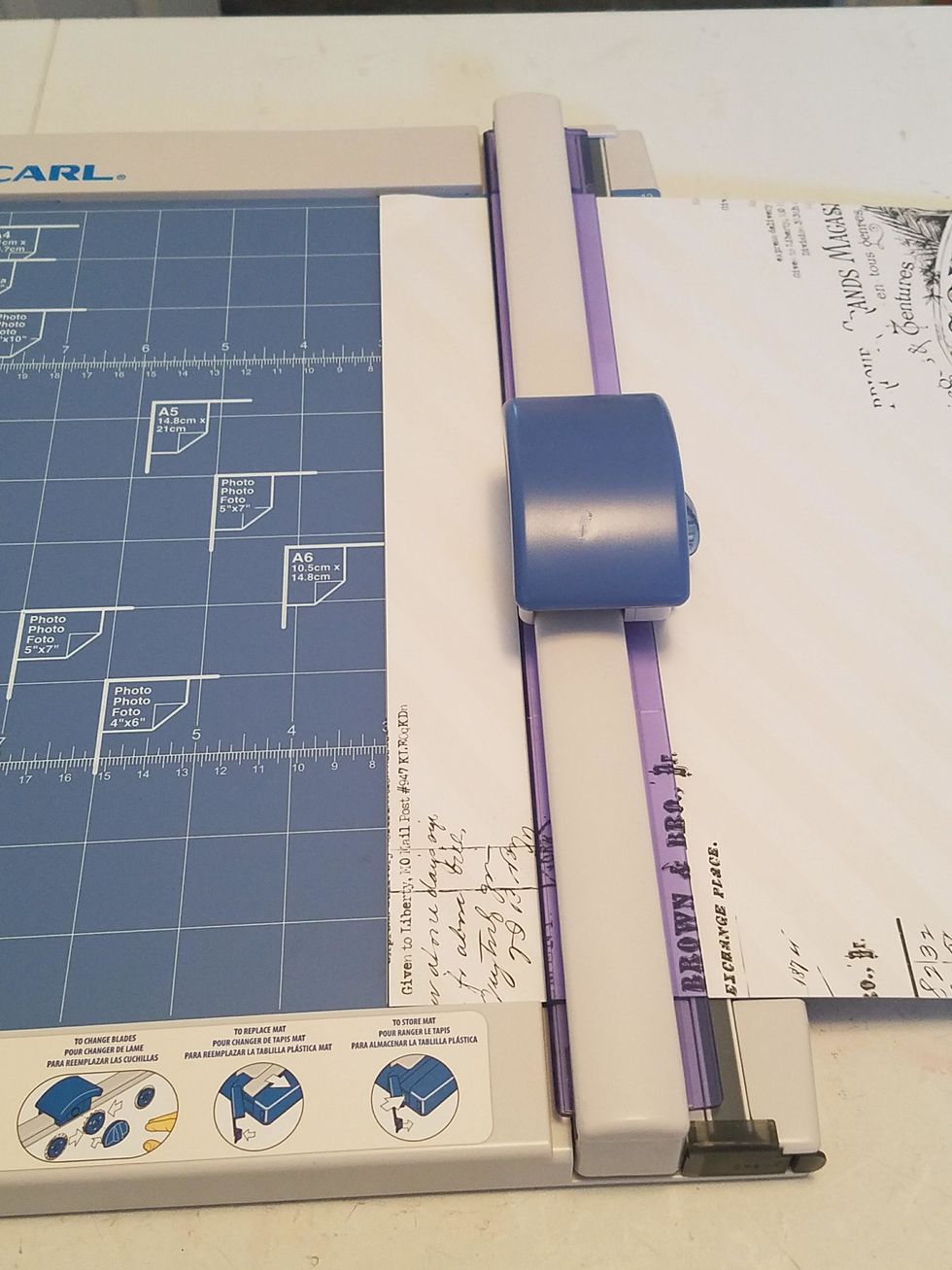 Cut 3 inches off each of the 12X12 sheets. 3 of these 12X9 become your pockets. 1 can be discarded. Set your 4- 3X12 inch pieces aside these will make your accordion folds and top plate later.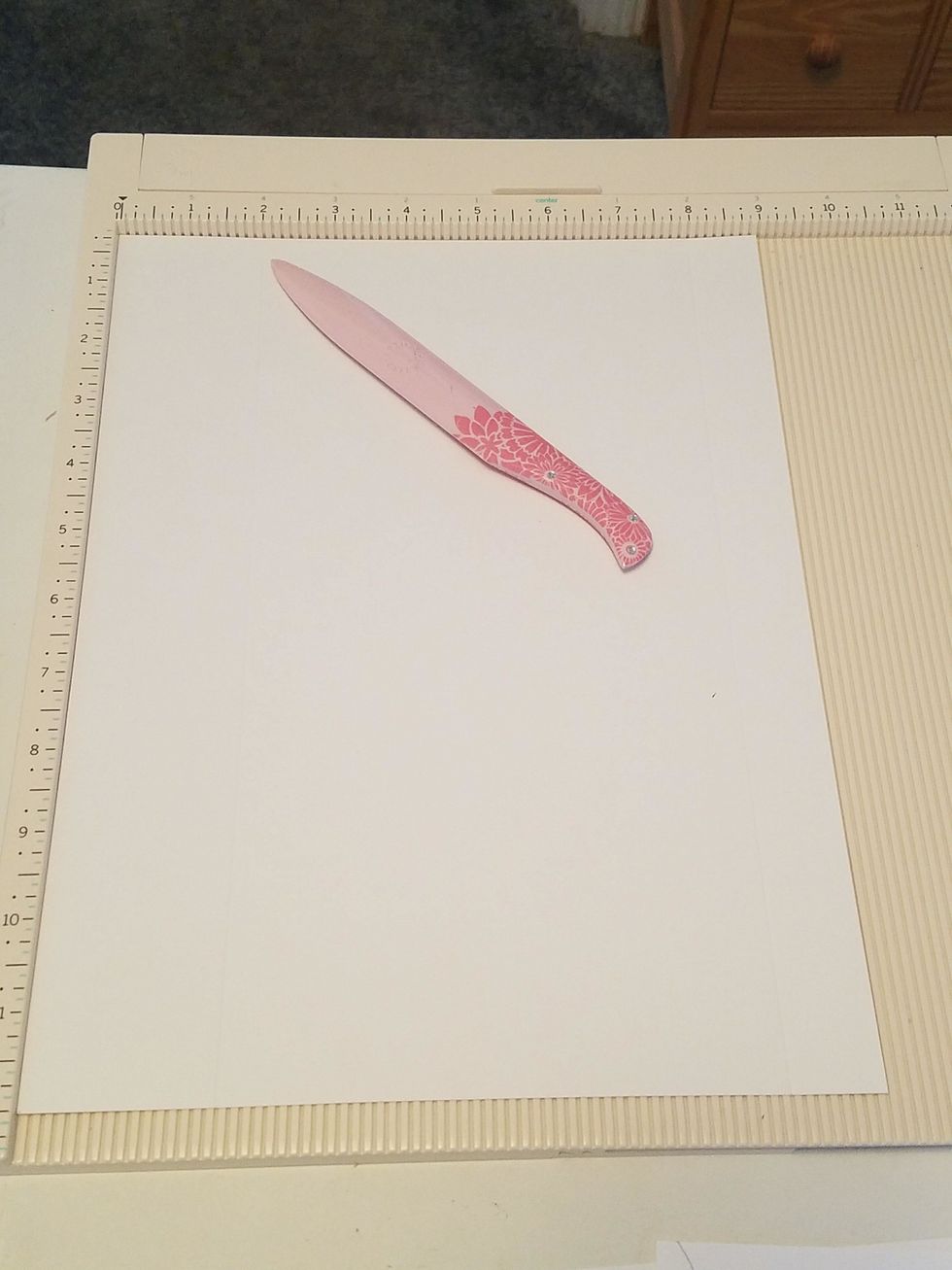 On the back side of your 12X9 pieces score at 2 (bottom) inches and 8 (top) inches.
Use bone folder or finger nail, to crease edges. Score and fold remaining 2 pieces.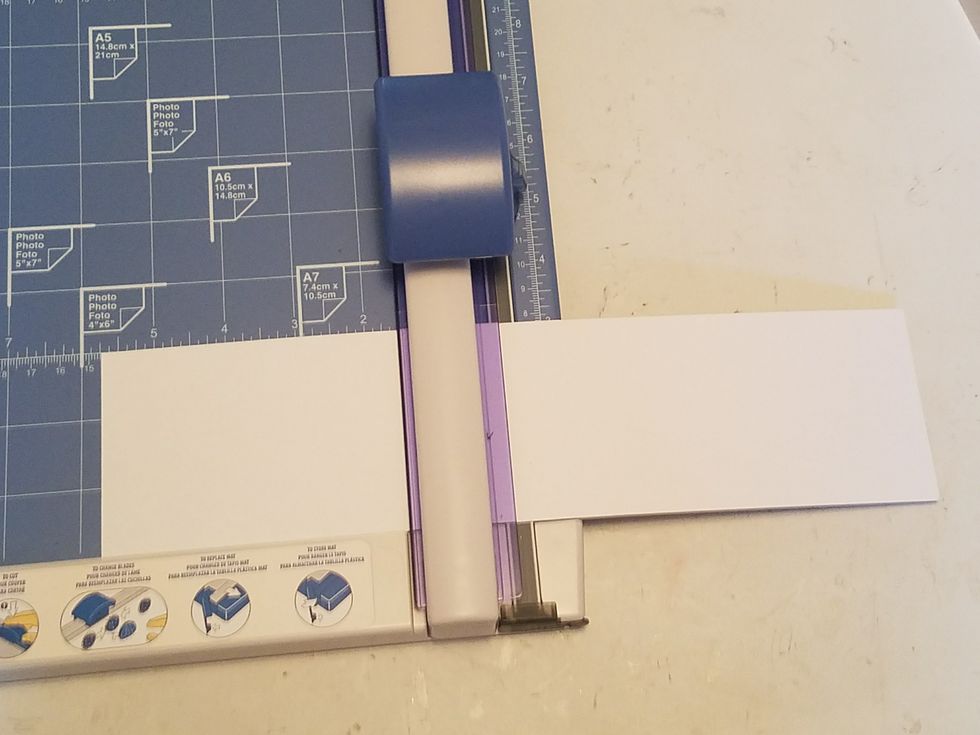 Take 3 of your 3X12 inch pieces and cut each sheet into 2 3X5 3/4. Creating 6 3X5 3/4 pieces.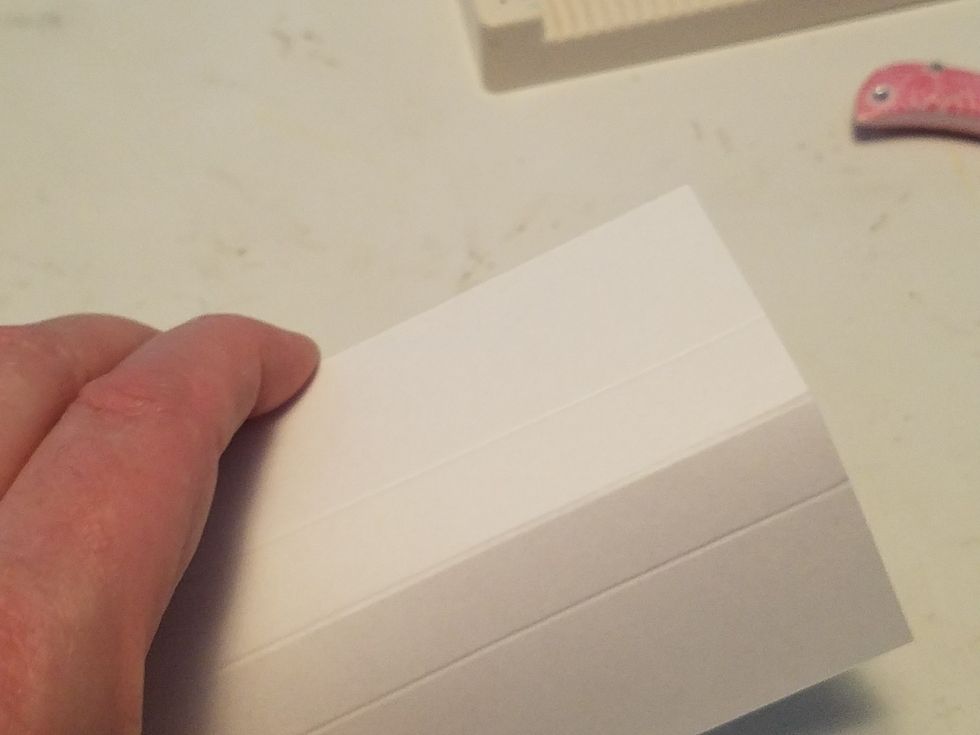 Score your 6 pieces of 3X5.75 at 1inch, 1.5 inch, and 2 inches.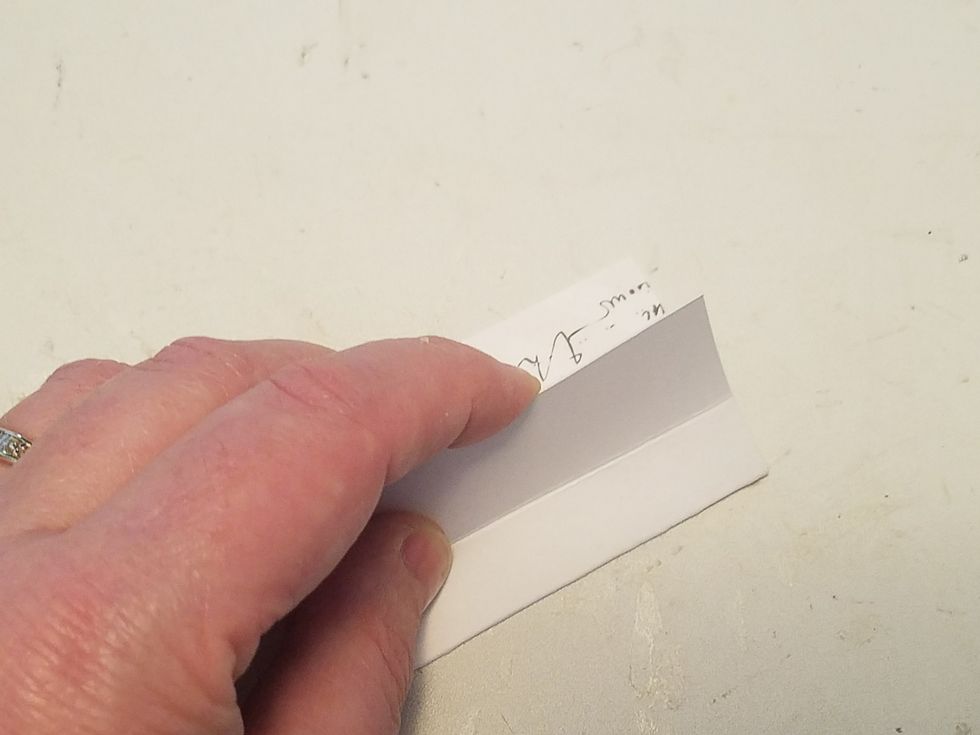 Fold in half good sides together. Then fold down outside flap.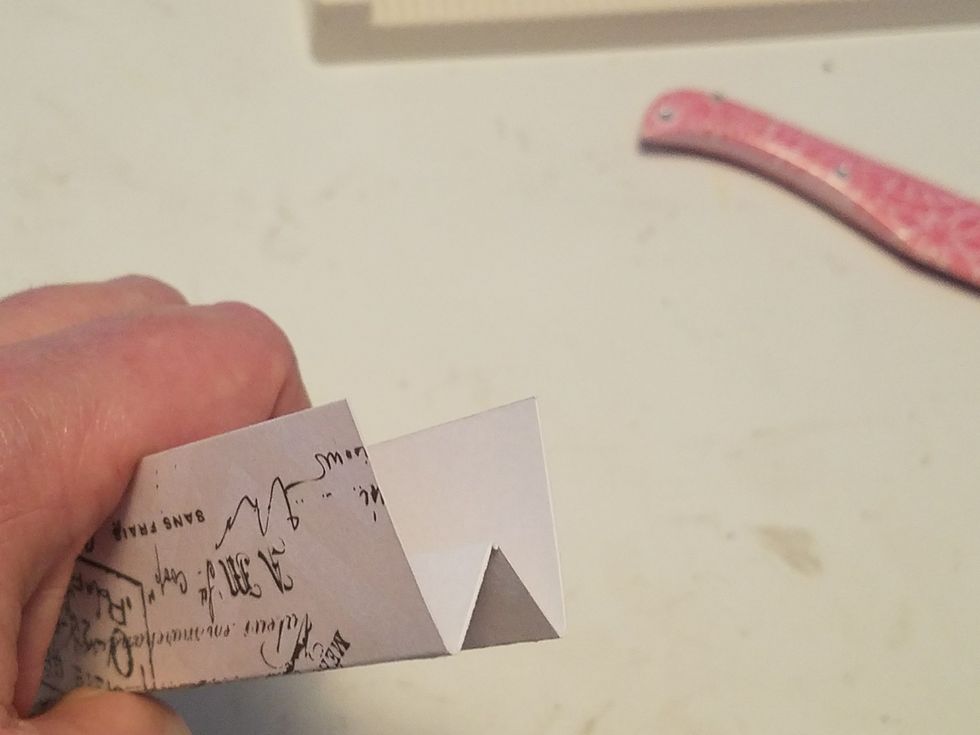 Should look like a W when completed. Again crease folds. Complete with all 6 pieces.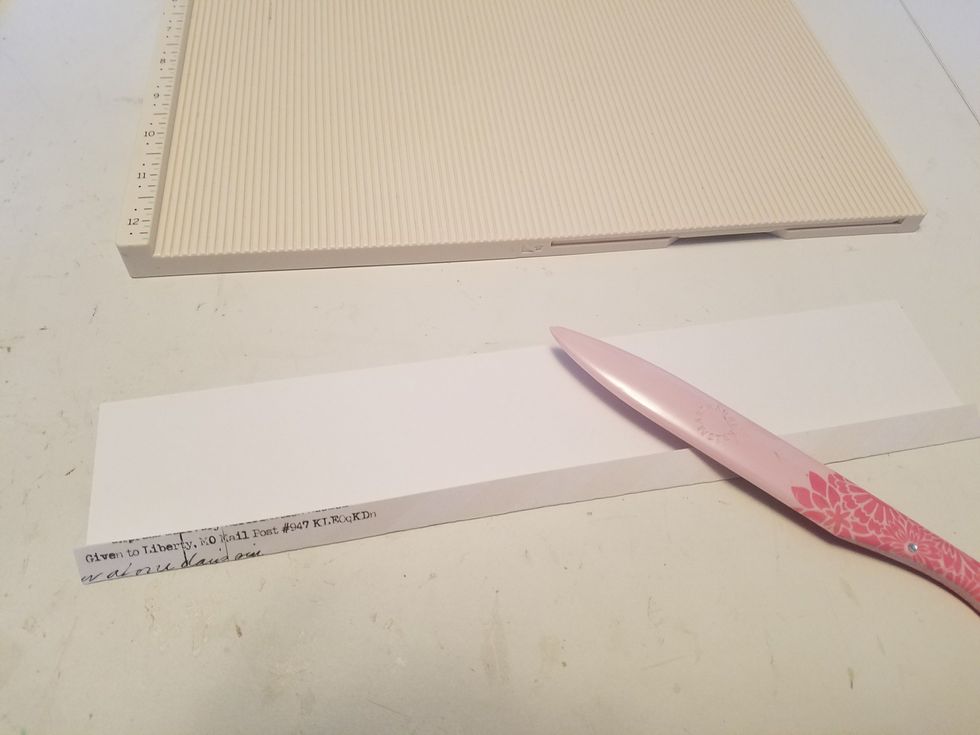 Use last 3X12 piece to create top plate. Score at 1/2 and 5/8. Again crease folds.
Now you should have 3 pockets, 2 accordion folds for each pocket and a top cover piece.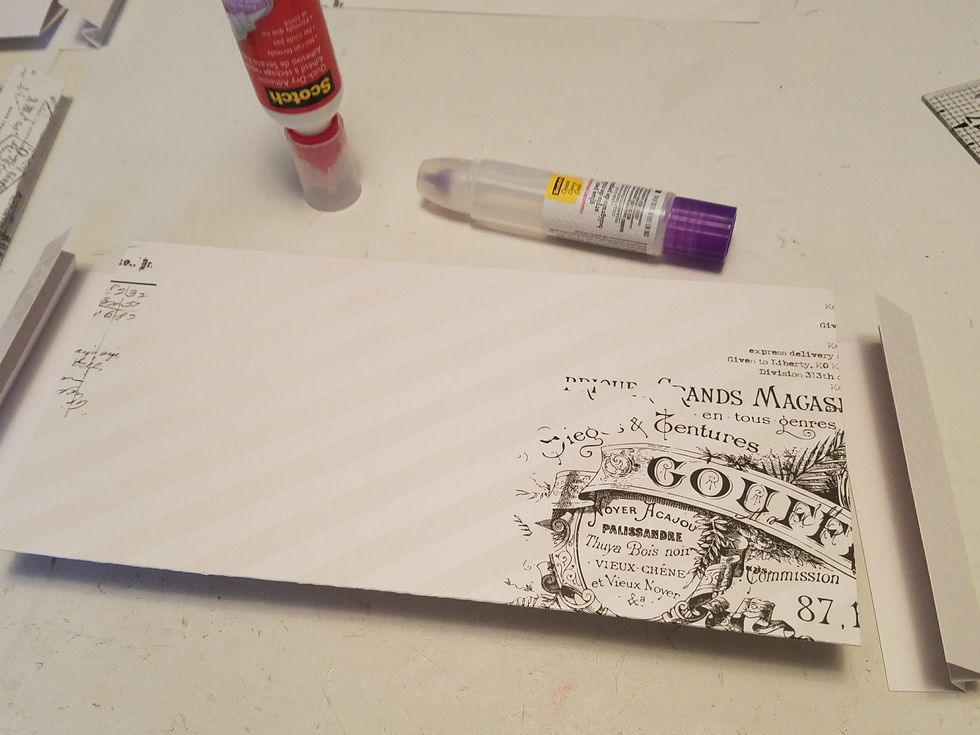 Use your favorite paper glue for the next steps.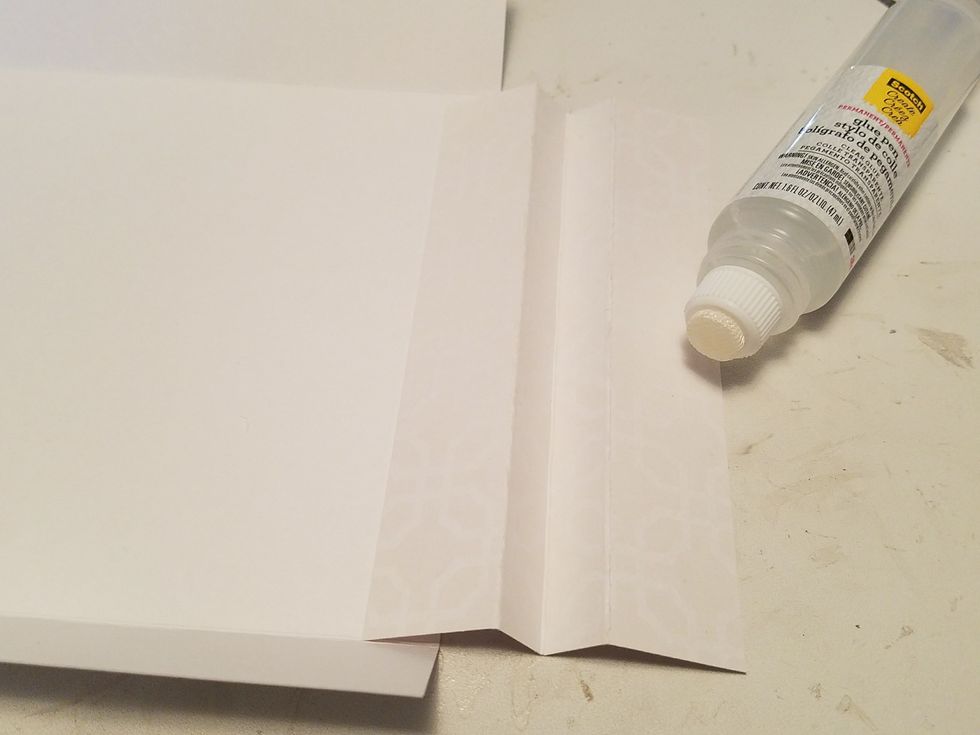 Add glue to the good side 1 inch flap. Place level with top edge, you'll have a small gap at the bottom.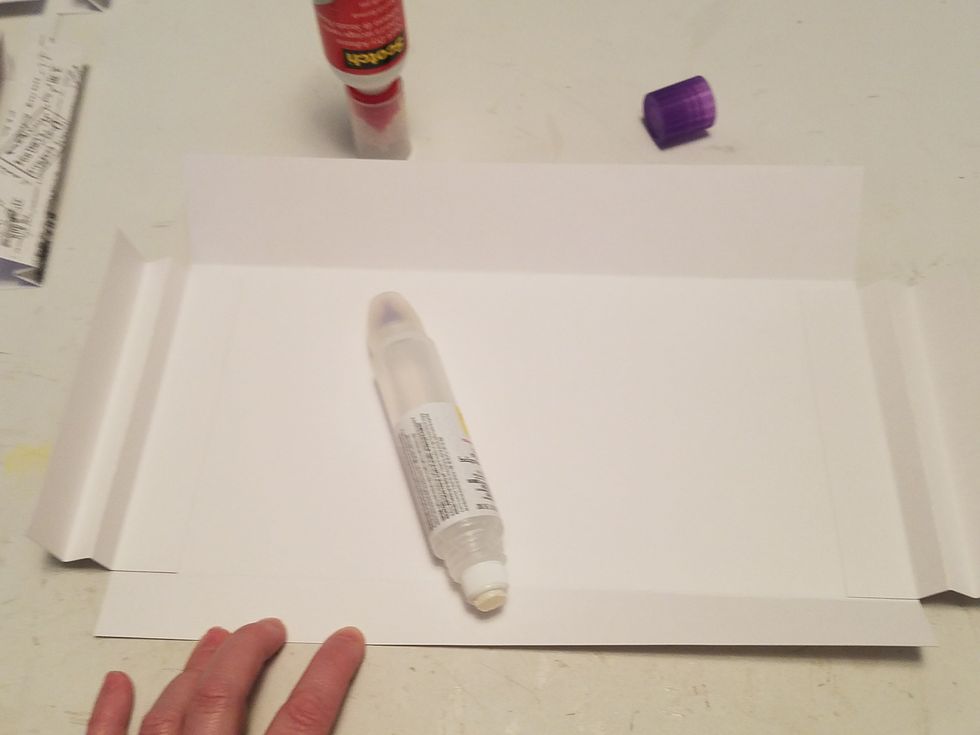 Do same thing to other side.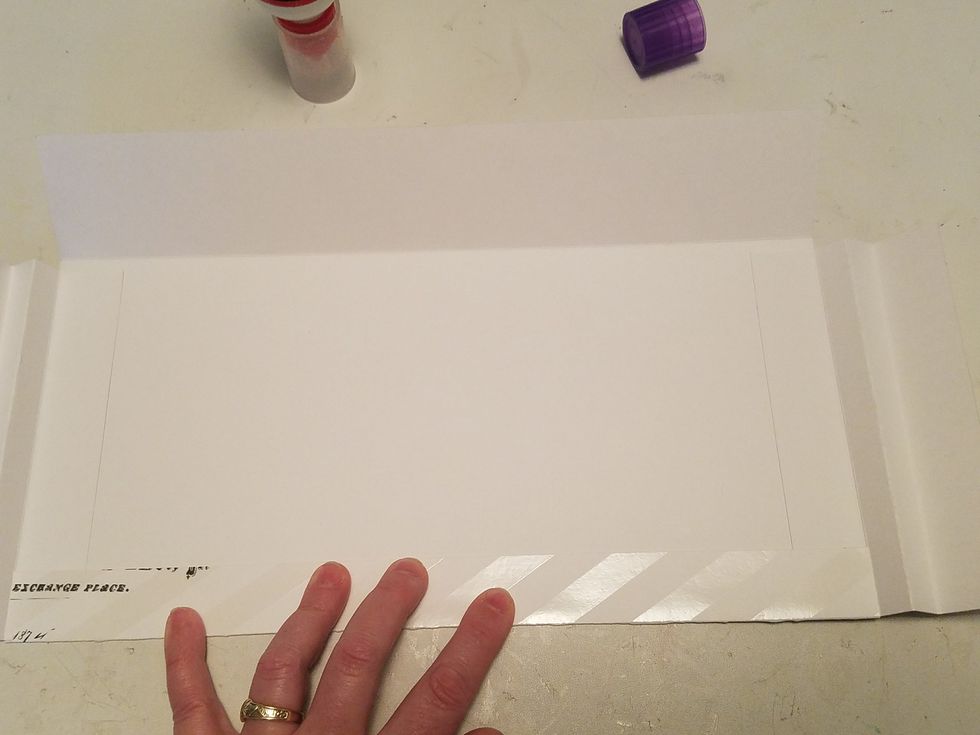 Now glue and fold down top 1 inch edge. Repeat completing other 2 pockets.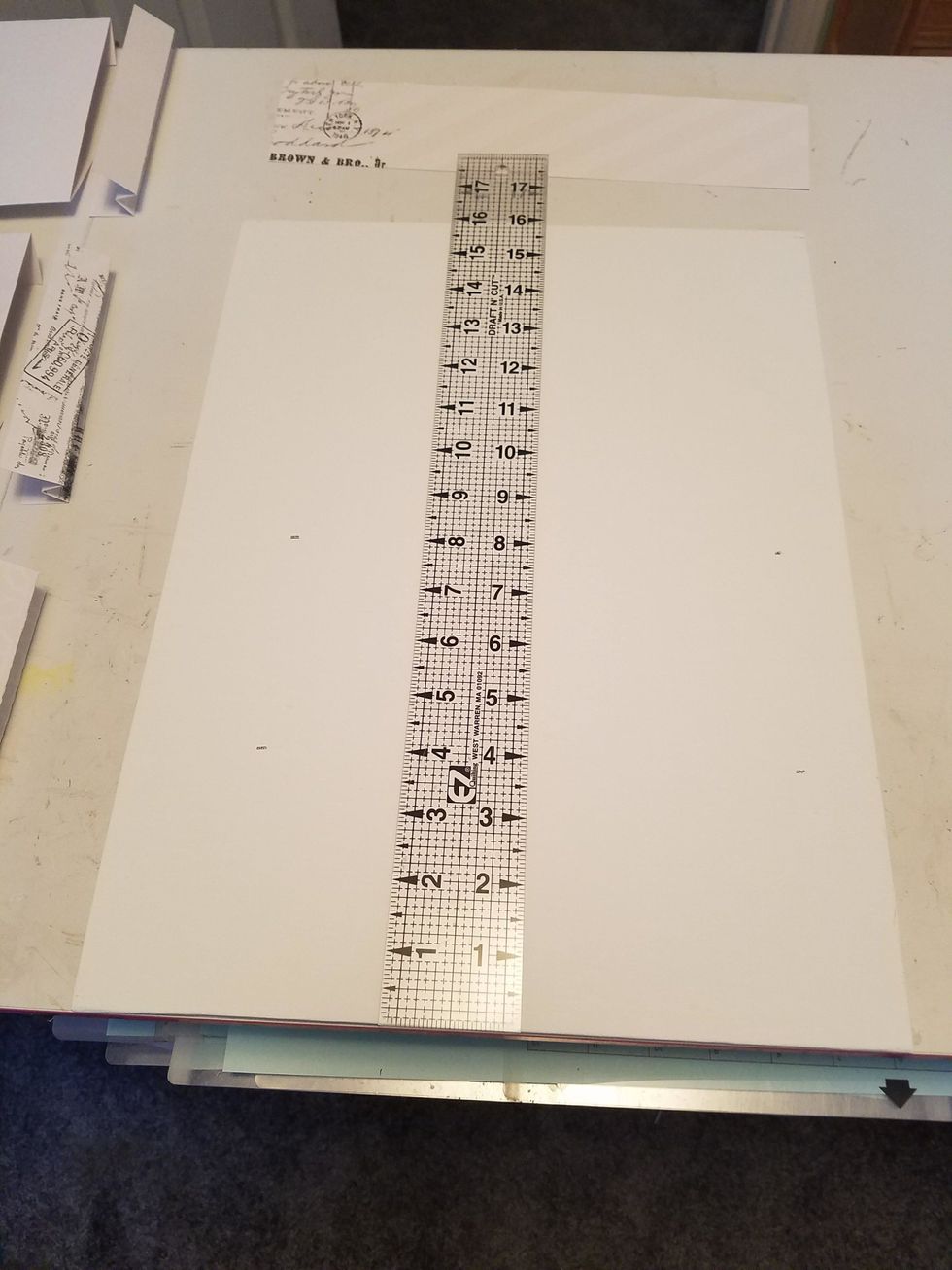 On your 12X16 Canvas Board draw lines in the middle at 4 and 8 inches. This is your pocket placement guides.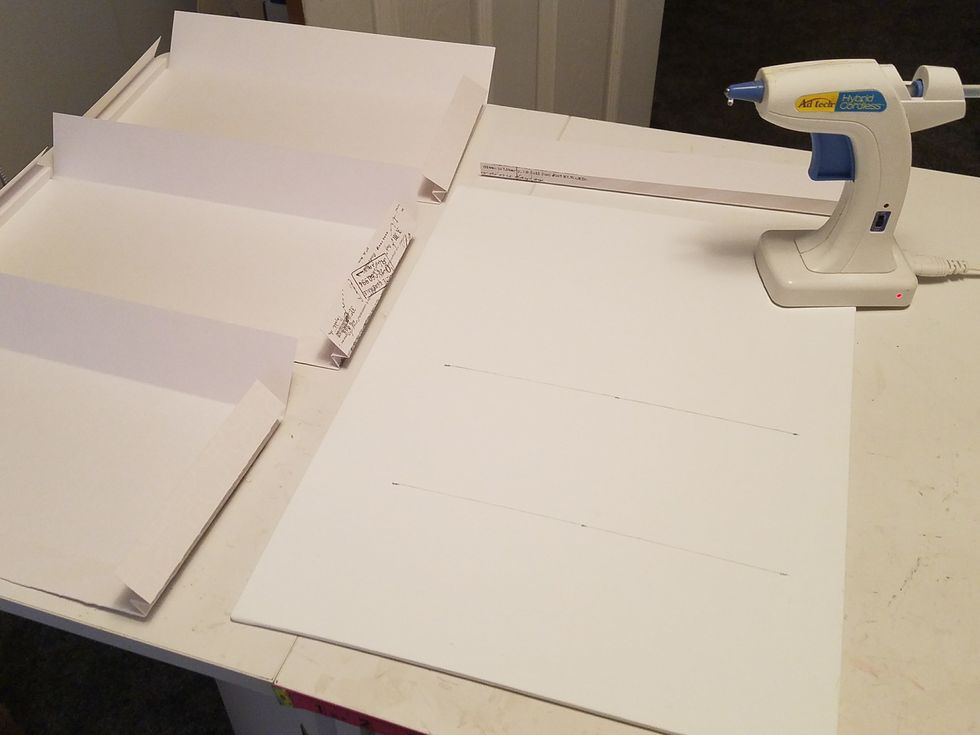 Use your hot glue to secure top plate and each pocket to canvas board.
First attach the top. Small fold wrapping to the back, larger to the front.
Align bottom pocket with edge of board. If canvas is uneven at bottom square up on edges, overlapping bottom slightly to cover.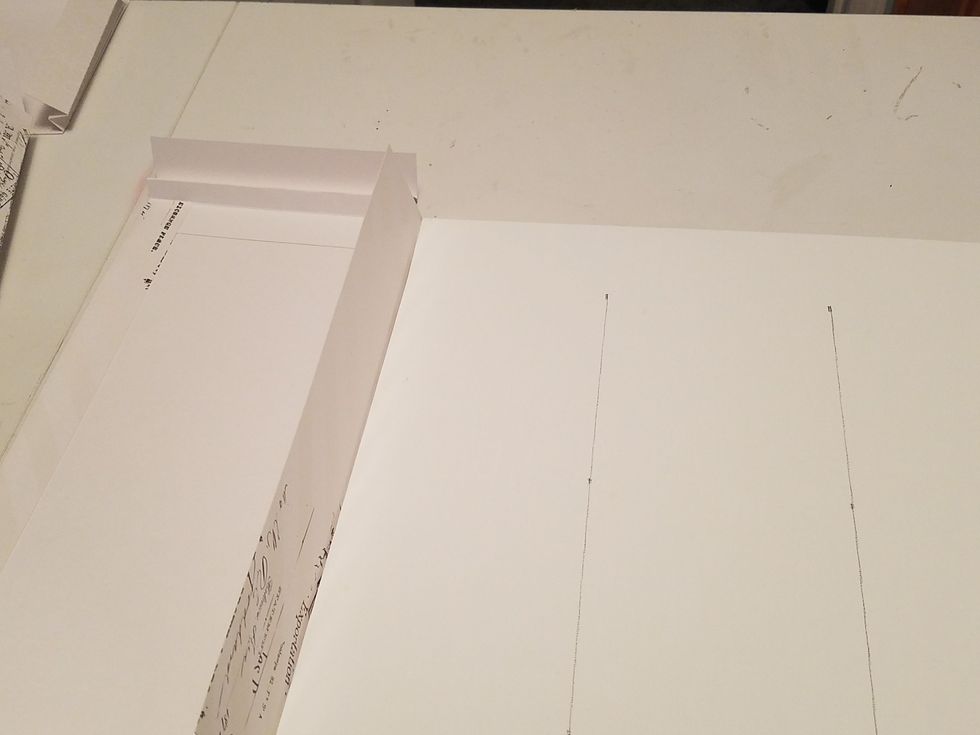 Add hot glue to 2 inch flap and press down.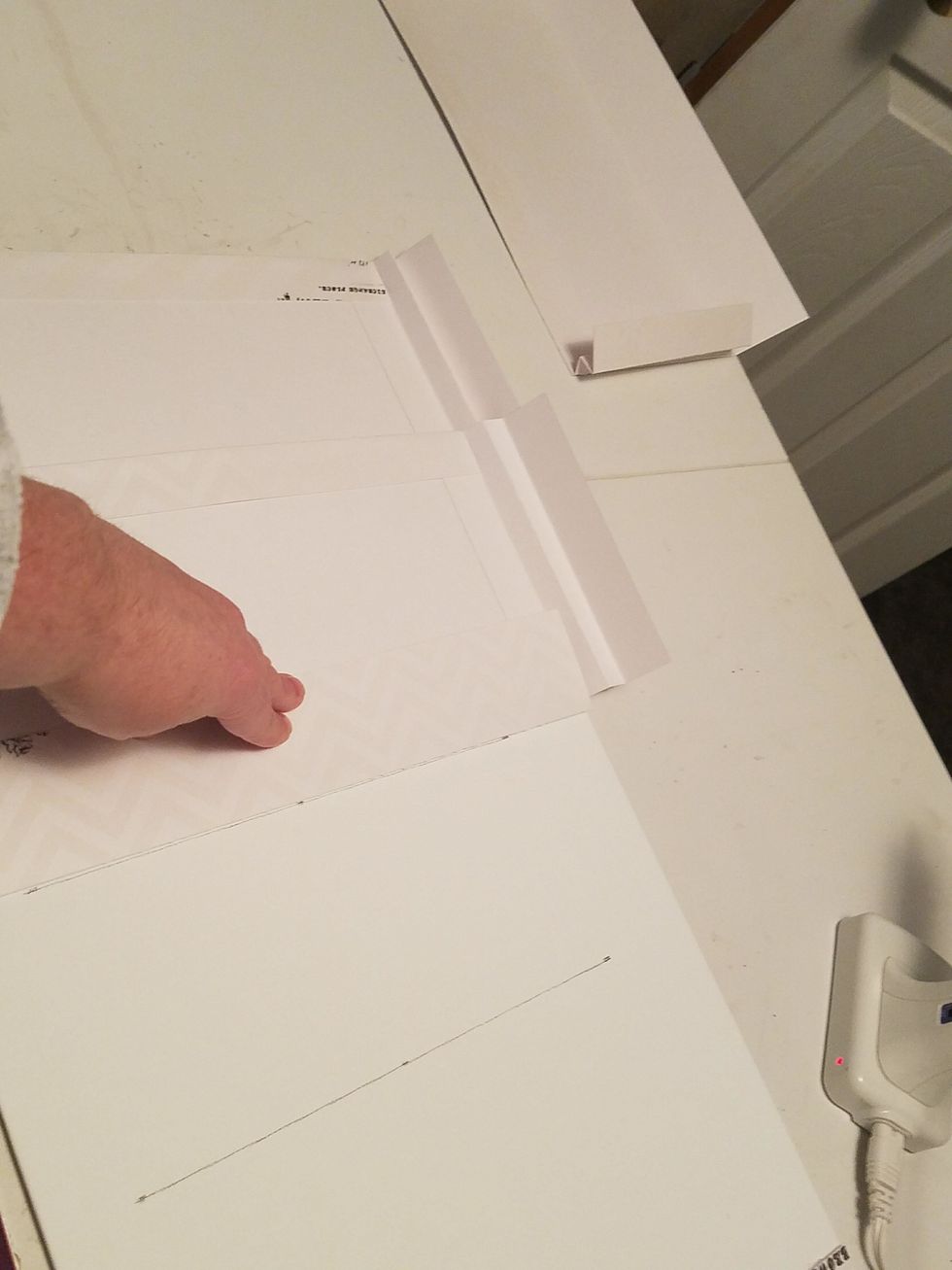 Place second pocket face down flap up on 4 inch line. Glue flap press down. Repeat on 8 inch mark for final pocket.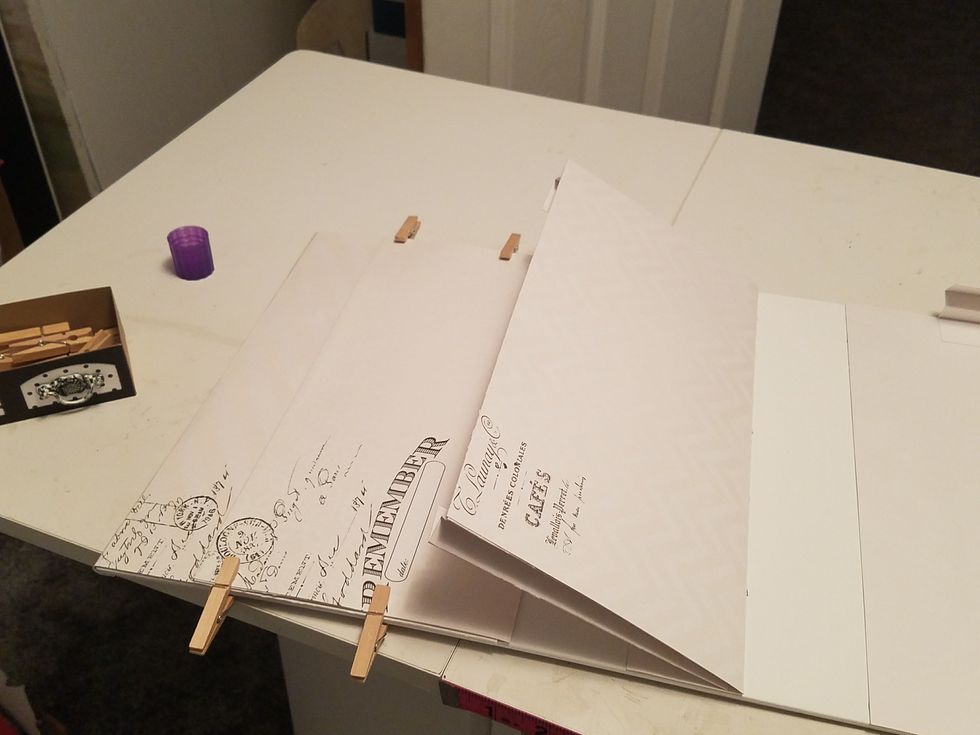 Now start with top pocket and glue accordion folds at edge. I used paper glue for less bulk then small clothespins to hold till dry.
Secure while drying.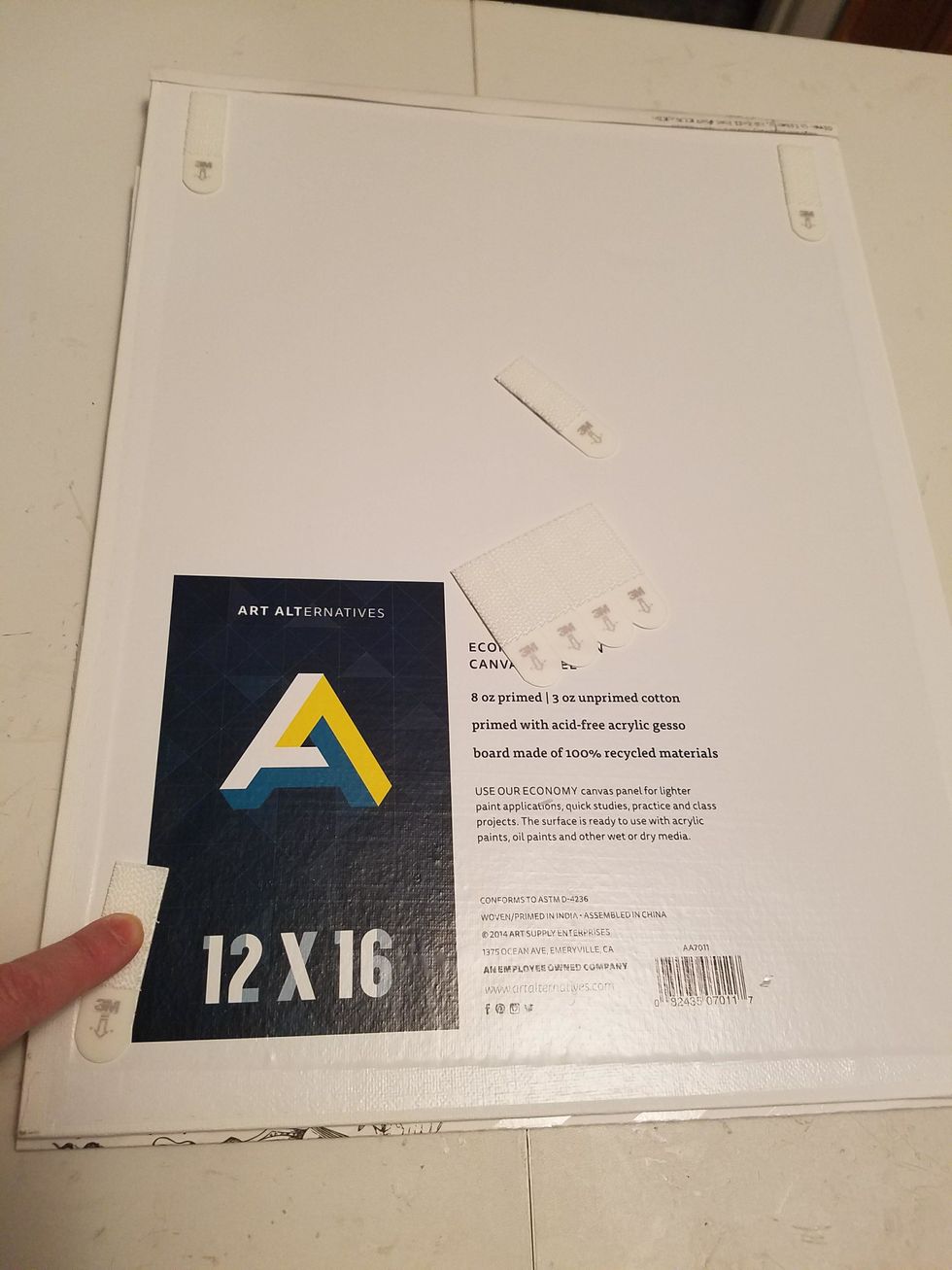 When dry remove pins and turn over. Place Command Velcro strips near each corner.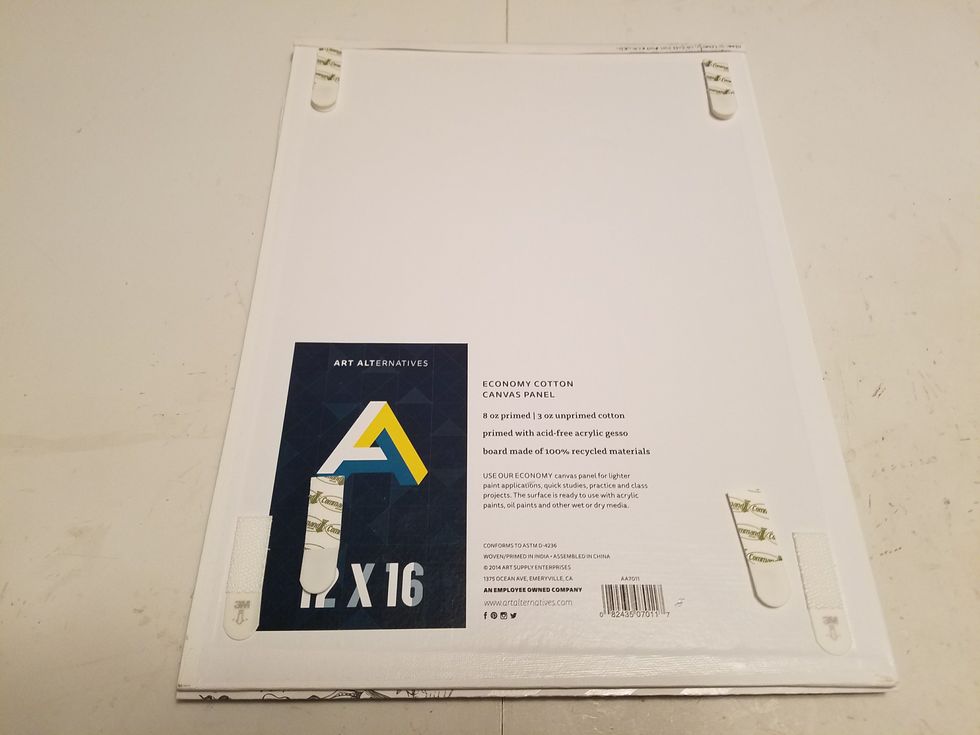 Place second pieces of velcro on top and peel back to reveal sticky edges.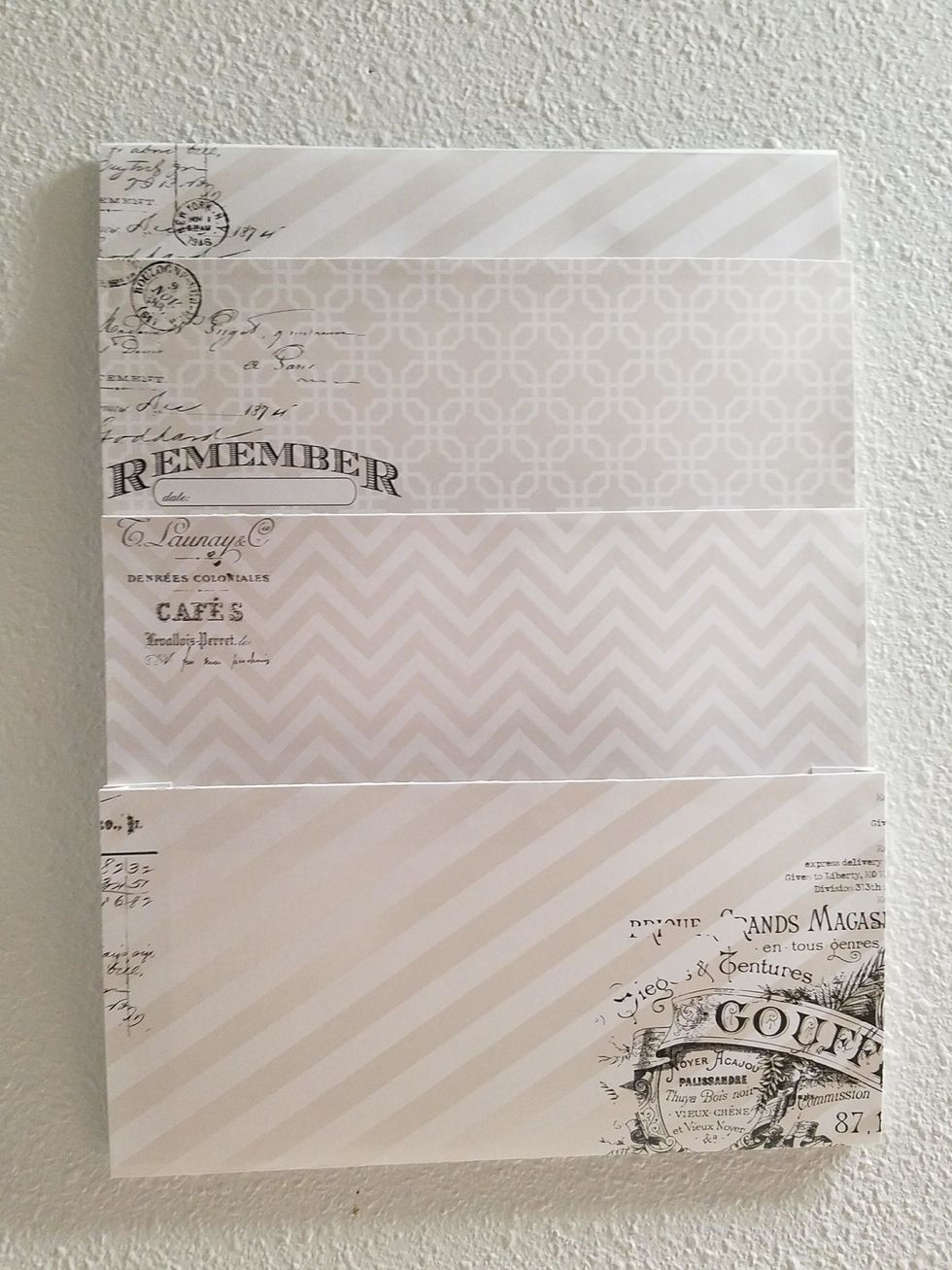 Level and press to wall.
1.0 12X16 Canvas Board
4.0 12X12 Cardstock Scrap Booking Paper
Hot Glue & Paper Glue
Ruler & Pencil
4.0 Command Velcro Strips
Optional Helpful Tools:
Paper Cutter
Scoreboard