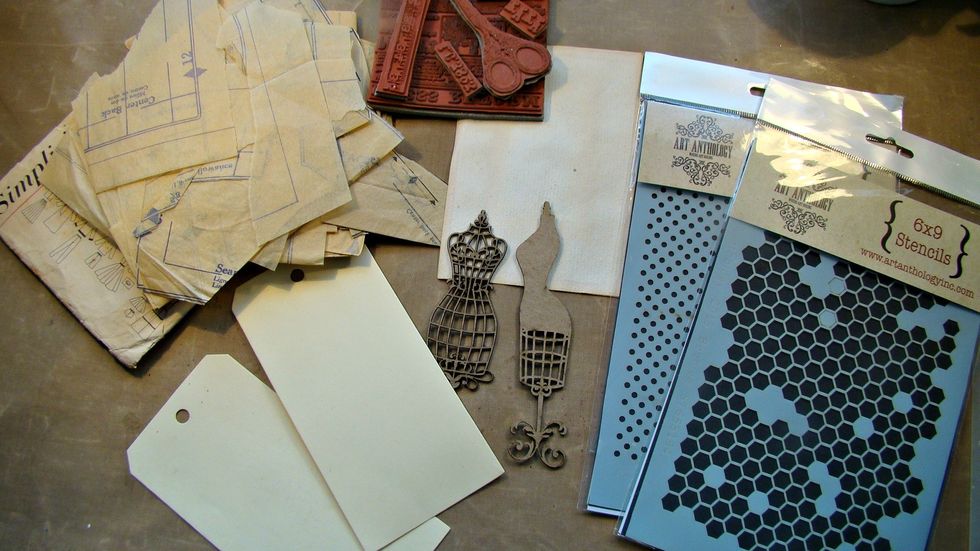 Gather your supplies to start... I decided not to use the chipboard dress forms and instead used wooden pieces that I altered for the tags.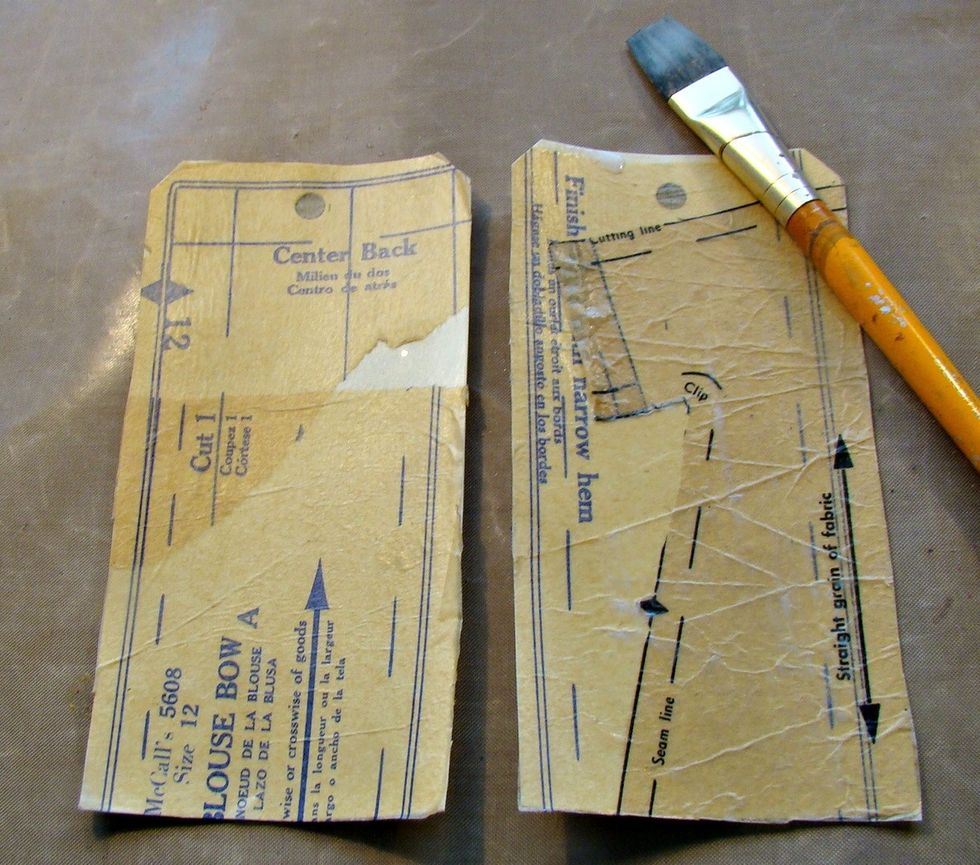 Apply random pieces of dress pattern to your tag using Mod Podge... allow to dry completely.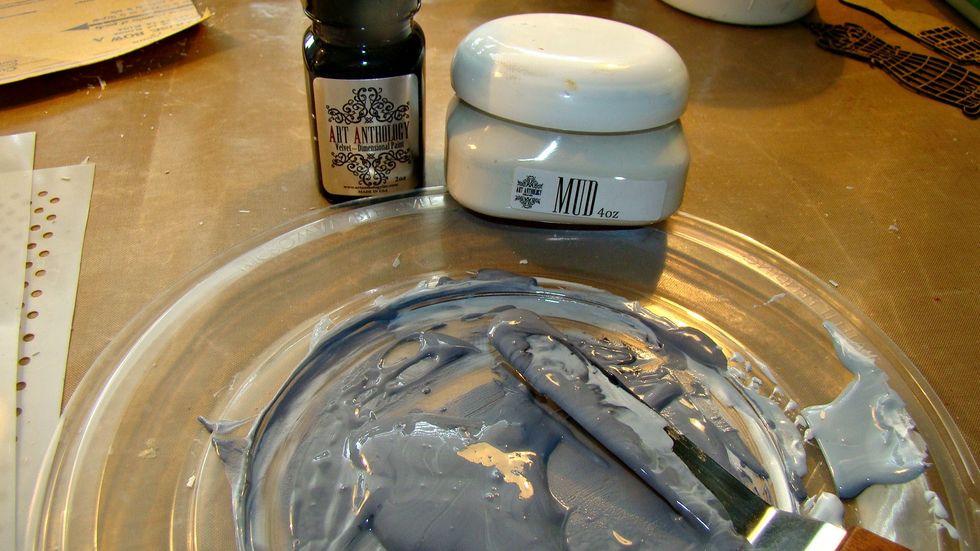 It's easy to color your texture paste using AA's paints and inks. I chose Velvet-Tuxedo to provide a nice blueish gray color for texture.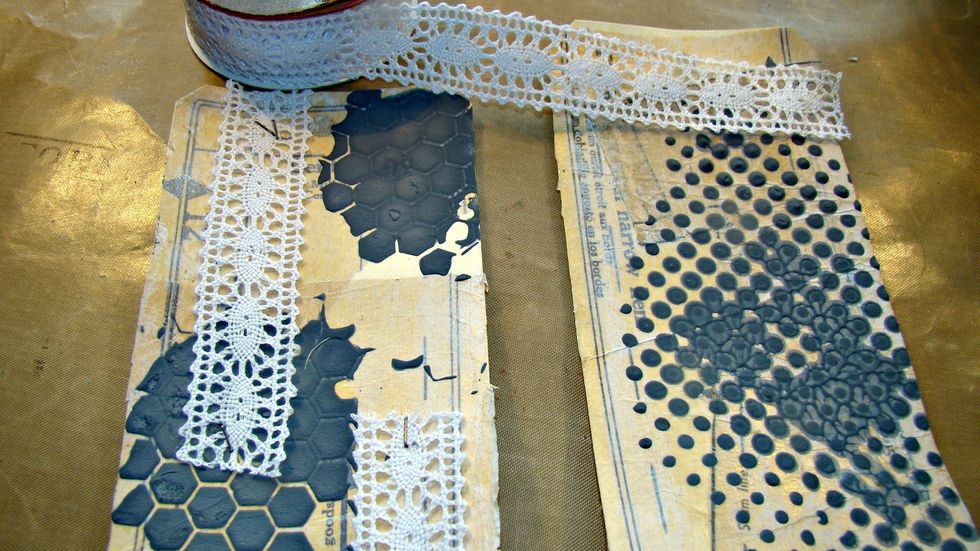 Add lace randomly in spots. I just stapled them using T!m Holtz's Tiny Attacher for this.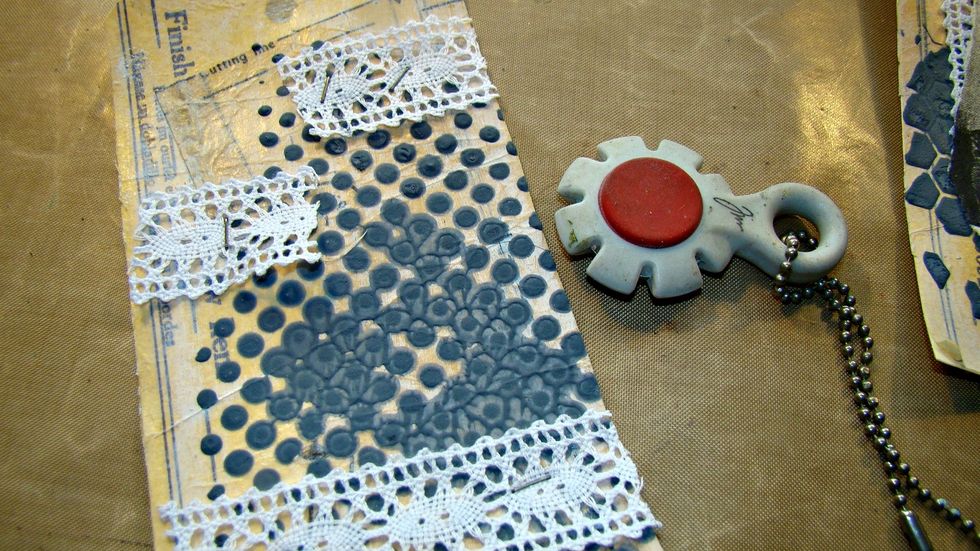 Distress the edges of your tags either using a distressed tool or your scissors.
See how pretty the colors add that aged look.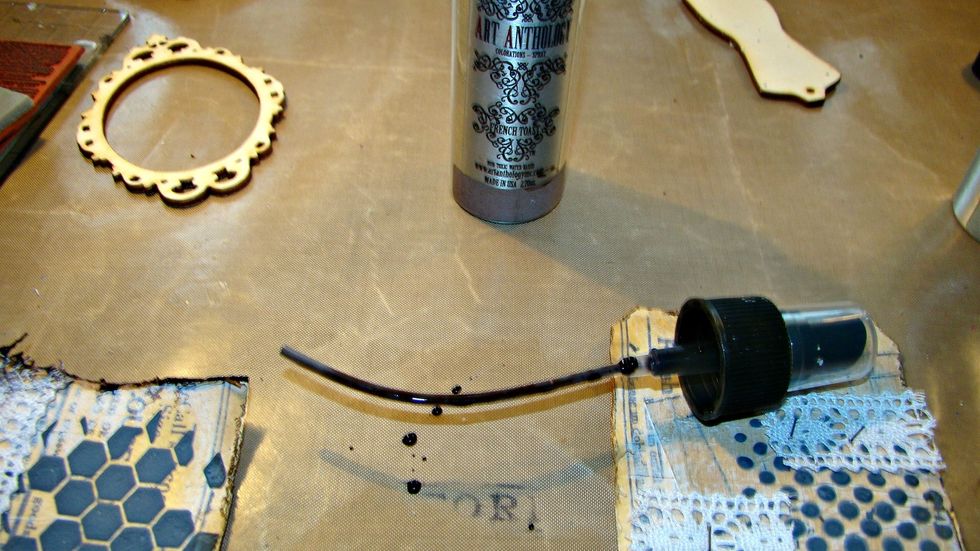 To add a vintage aged look to the edges, the used Colorations in Warm on one tag and French Toast on another. Remove the nozzle and just drip the ink on the edges and allow to run on the tag.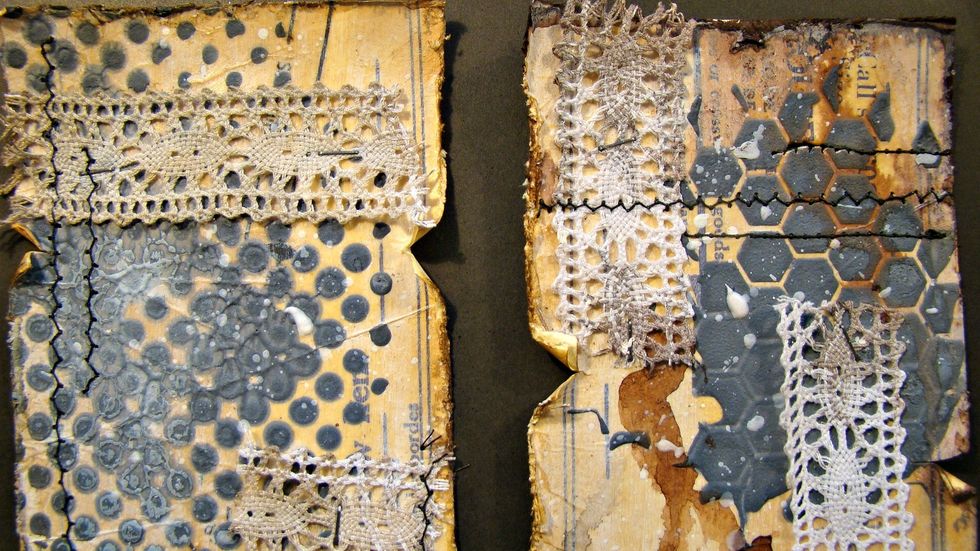 Here is another close up of the distressed edges with the coloration sprays adding so much lovely color. Do some random machine sewing on your tags for interest.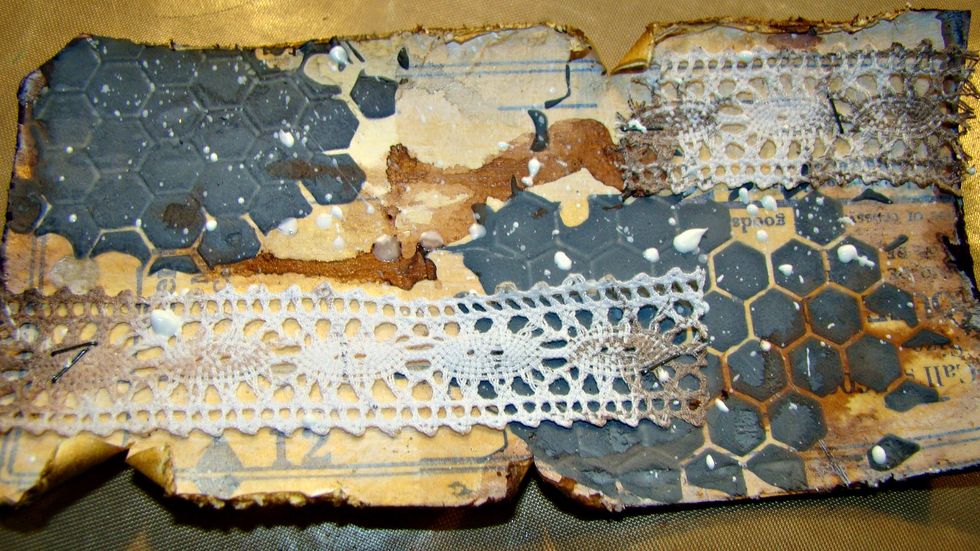 Splatter white gesso randomly for added texture.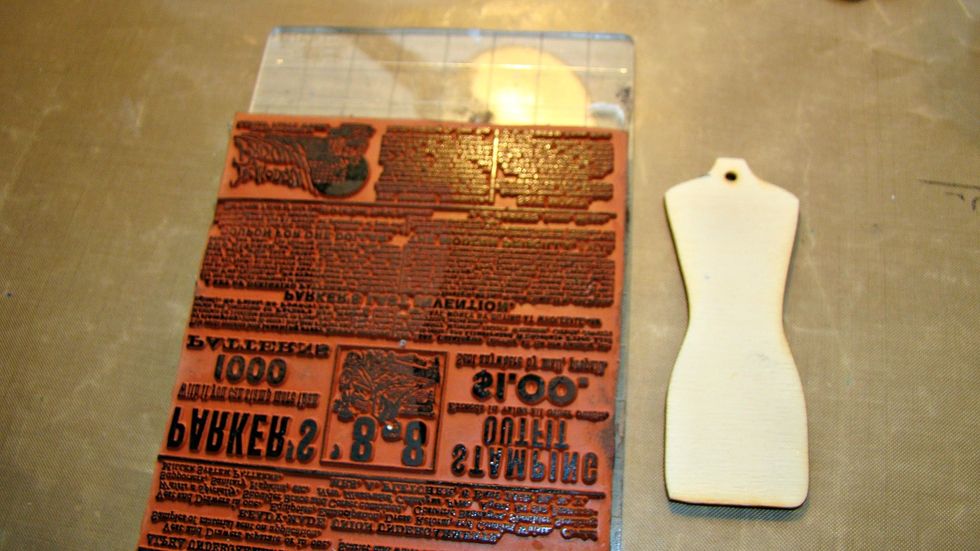 To alter my wooden dress form I stamped an image using black archival ink.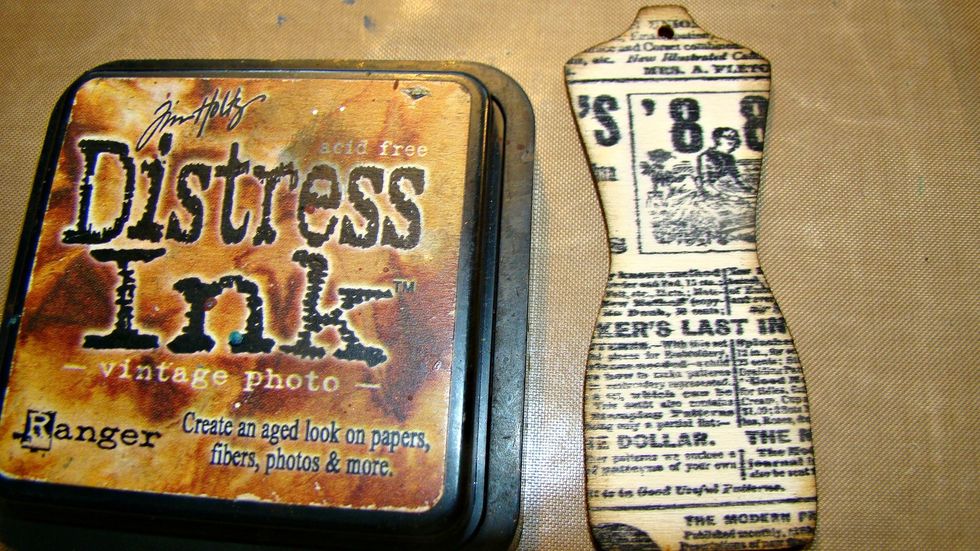 Distressed the edges with Walnut Stain DI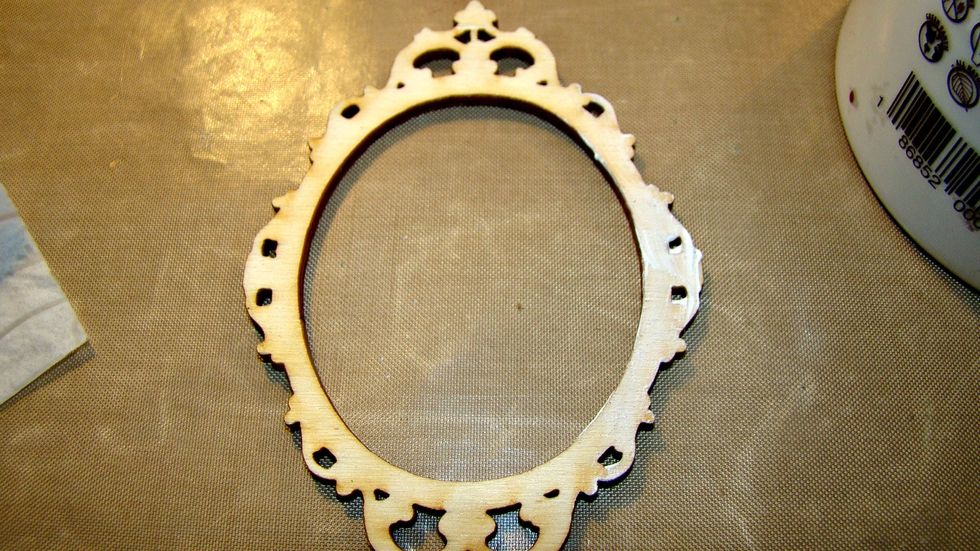 For the wooden frame I added a light coat of gesso or you can use white acrylic paint.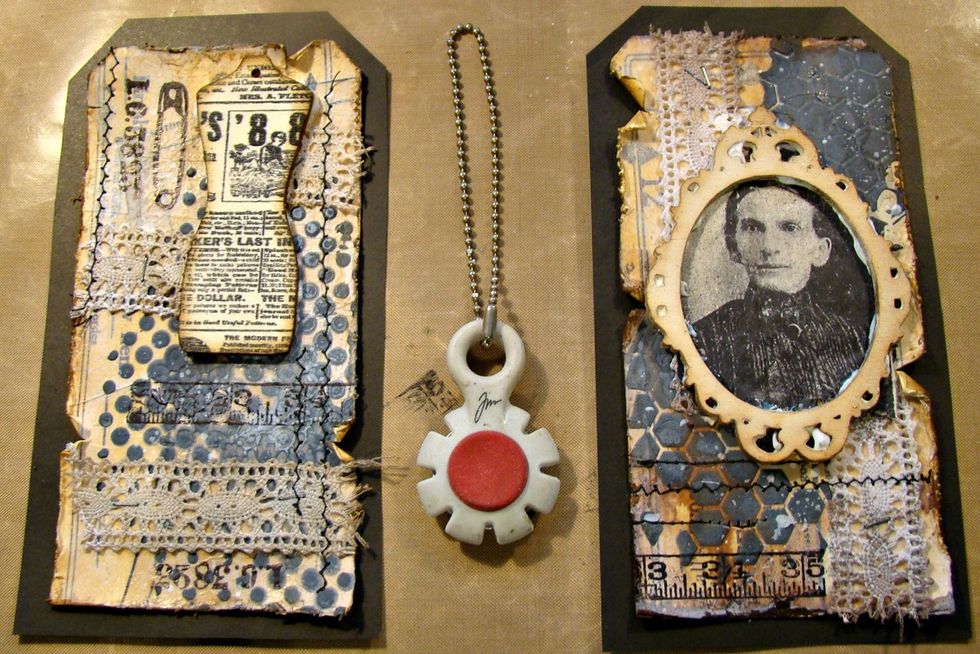 I used black cardstock to back each tag and then using a distressed tool or your scissors, distress the edges of your black background.
Add some embellishments to bring your tag together nicely such as buttons, thimbles, thread, spools, etc. I also added some random stamping using black archival ink.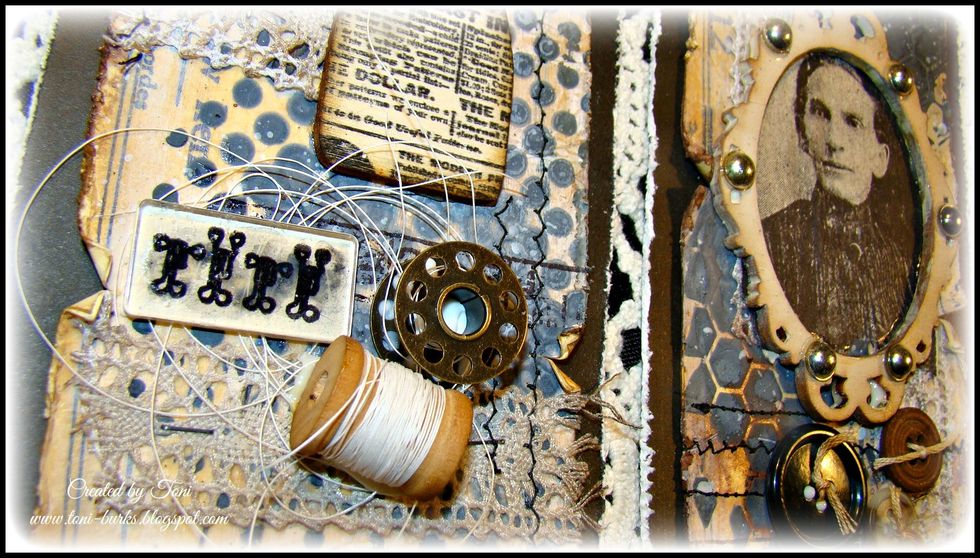 The embellishment with the eyelets is a stamped image and cut out and then using Glossy Accents, glue an Ideology Fragment to the top.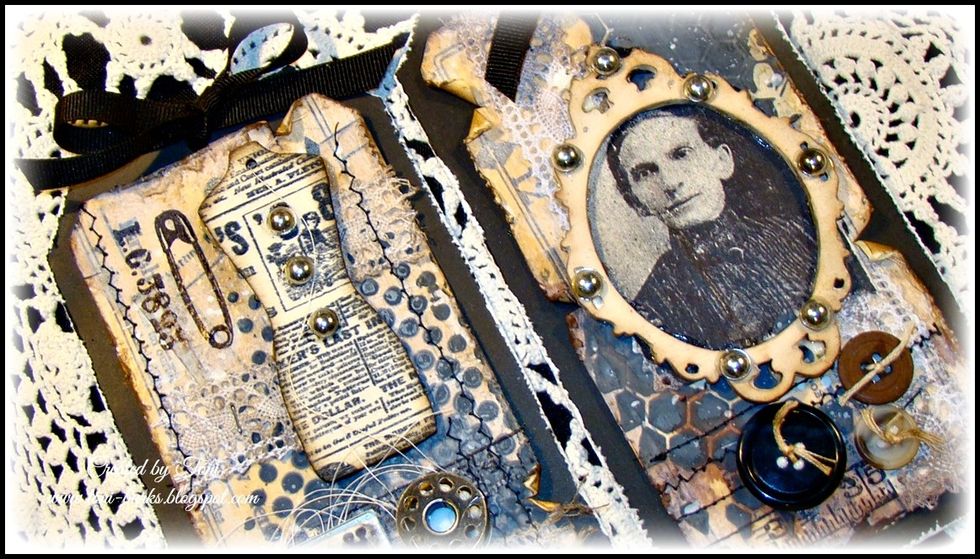 I added these pewter Dew Drops to my piece for more interest. The photo is a stamped image from Oxford Impressions "The Dress Maker"
And there you have it. I hope this has inspired you to create something vintage and given you new ideas on how to use your Art Anthology products.
Please follow us on Facebook @ https://www.facebook.com/groups/741057632686564/?ref=bookmarks and Pinterest @ https://www.pinterest.com/artanthology/ and visit our blog @ www.artanthologyinc.com/blog/
#8 Manila Tags
Tissue Pattern Paper
Mod Podge
Gesso
Colorations - Warm, French Toast
Velvet- Tuxedo
Mud Texture Paste
Stencils-Dottie, Bee Hive
Distressed Ink - Walnut Stain
Embellishments
Lace
Sewing machine (optional)
Art Anthology
Art Anthology is a manufacturer of dimensional mediums.\n\nCome chat with us in our Facebook Group: Art Anthology Adventures in Art