Create Vintage Bookmarks Using an Old Essay Paper
7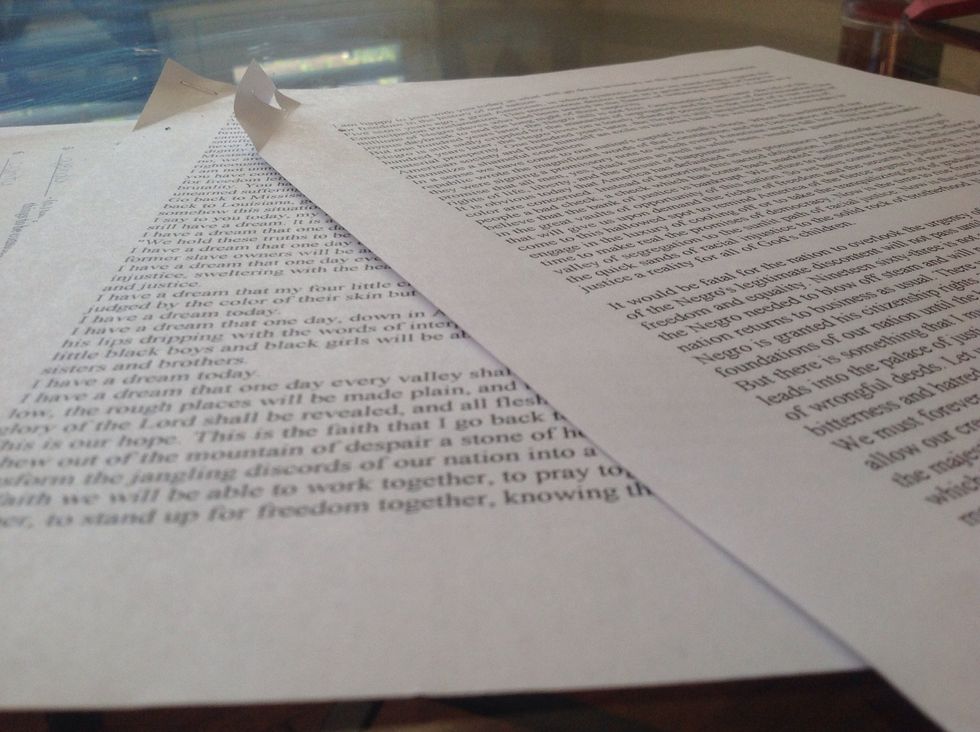 Take your old essay, and rip it into single pieces of paper.
Remember to take out the staple!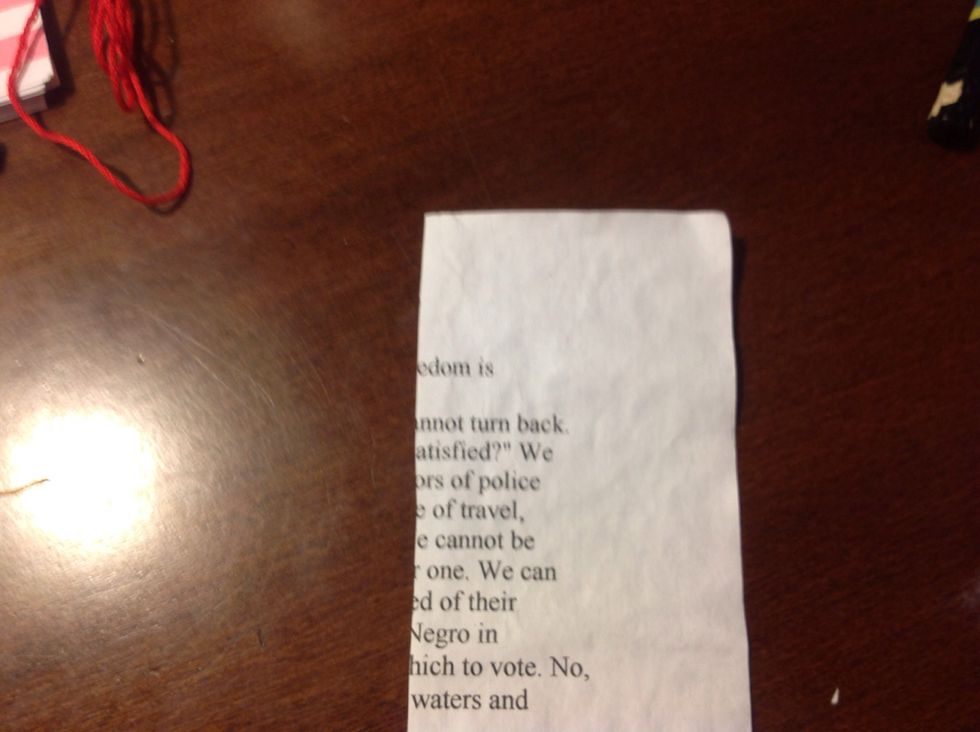 Cut it into however big you like.
Now dab your brush on a dark brown pastel. It doesn't matter if it's chalk or oil, but chalk is easier.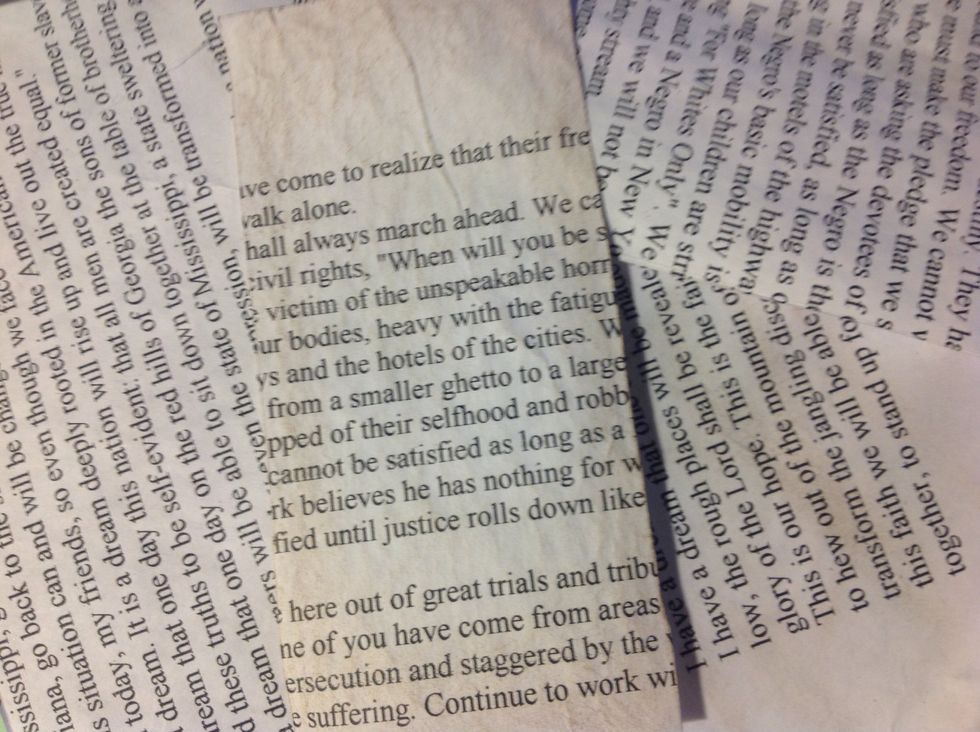 Dab brown, black, and yellows until it looks like this.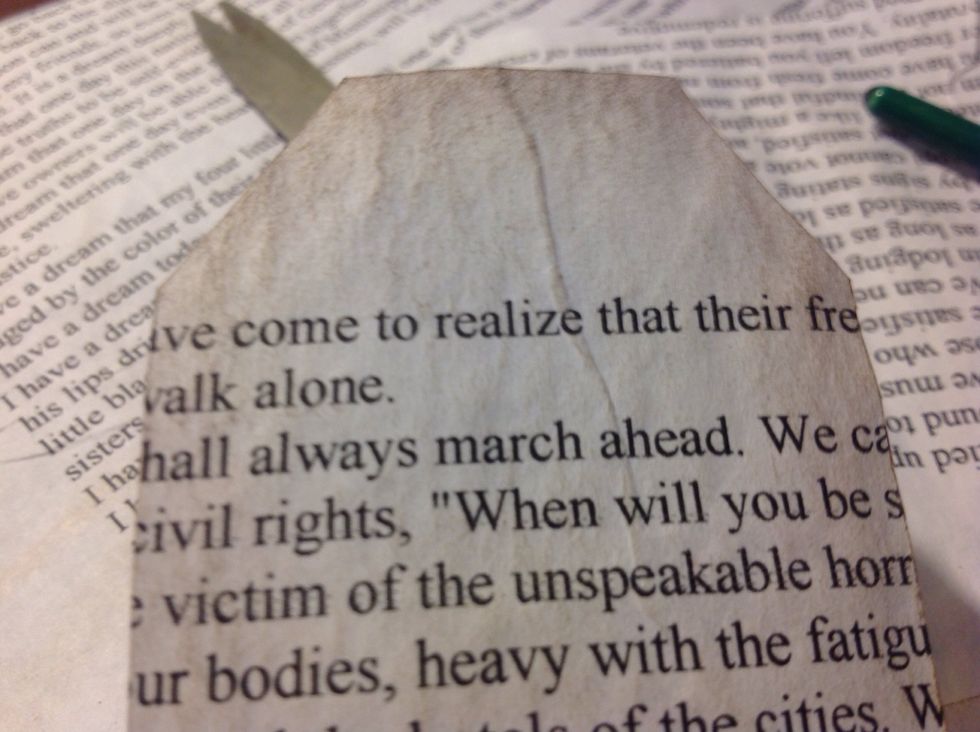 For an even more vintage look, snip the top corners off and add more color around the edge.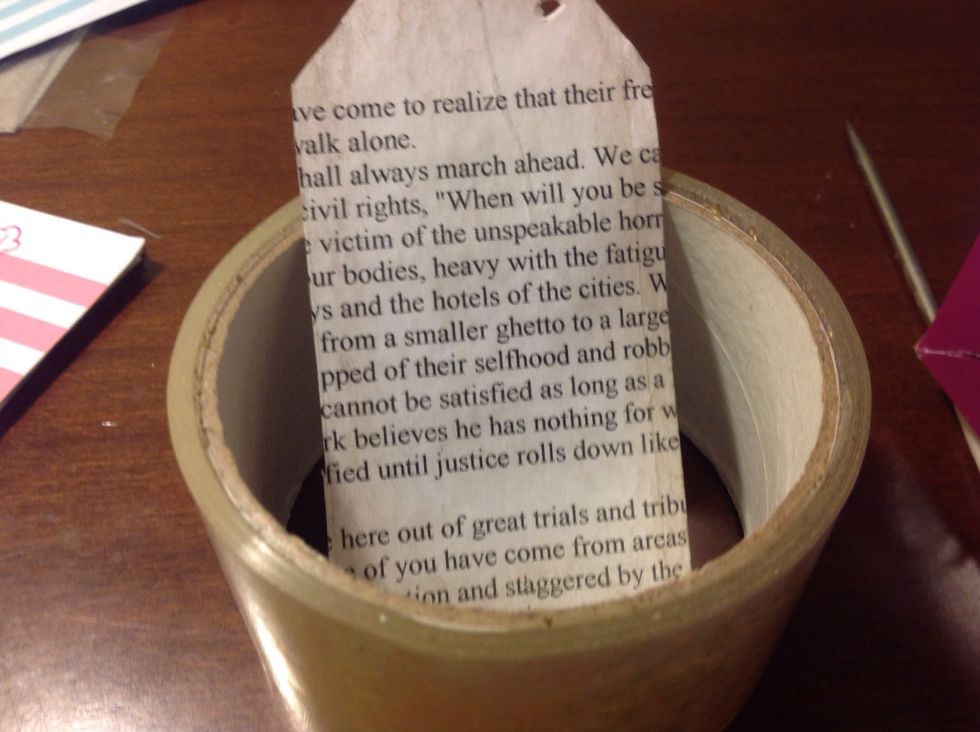 Laminate it with packaging tape if you don't have a laminator, or just use a laminator. Poke a hole in it with a hole puncher or a pencil.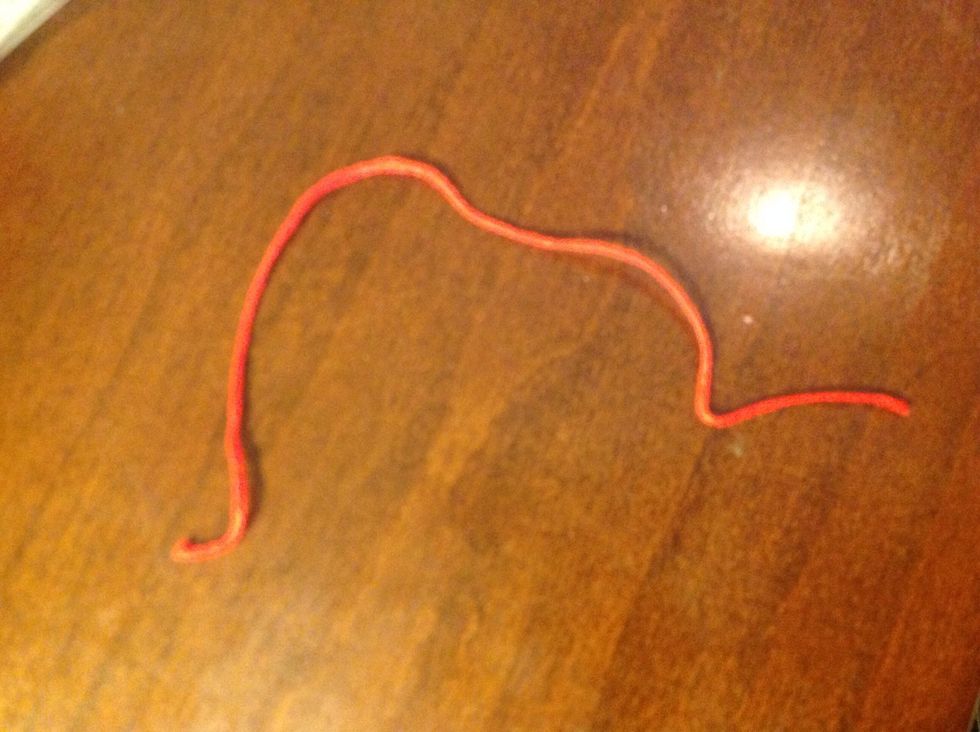 Take your string.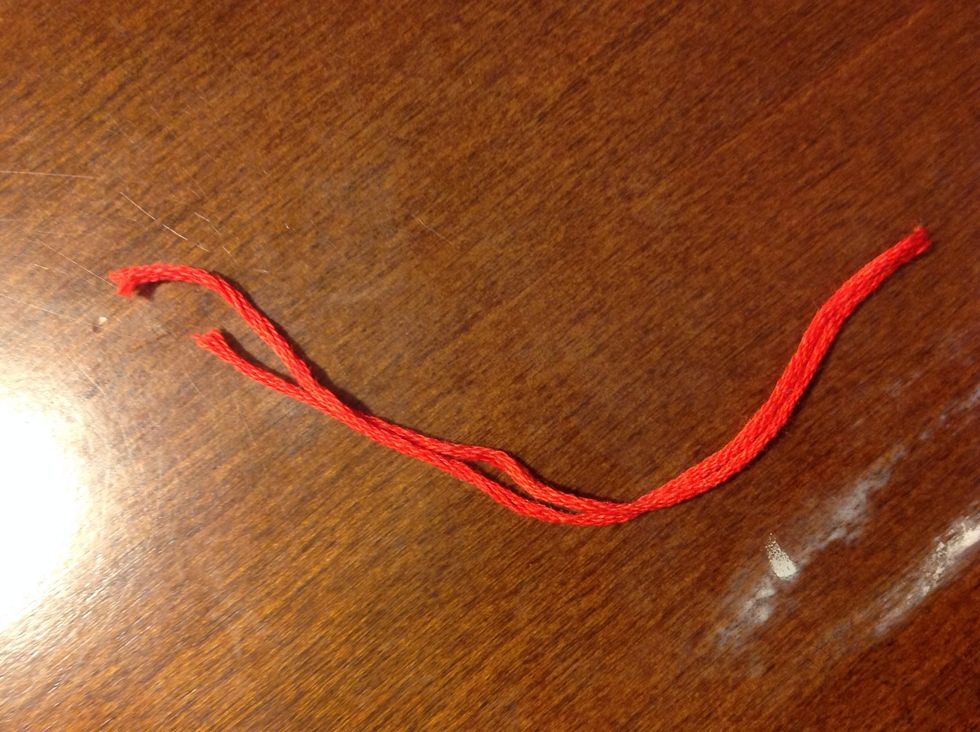 Cut it in half, fold, and thread it though the hole.
1.0 Old essay or report you don't need
Scissors/blade
1.0ft Packaging tape or laminating paper
1.0 Hole puncher
4.0in Ribbon or string
Pastels (oil or chalk will work)
A brush