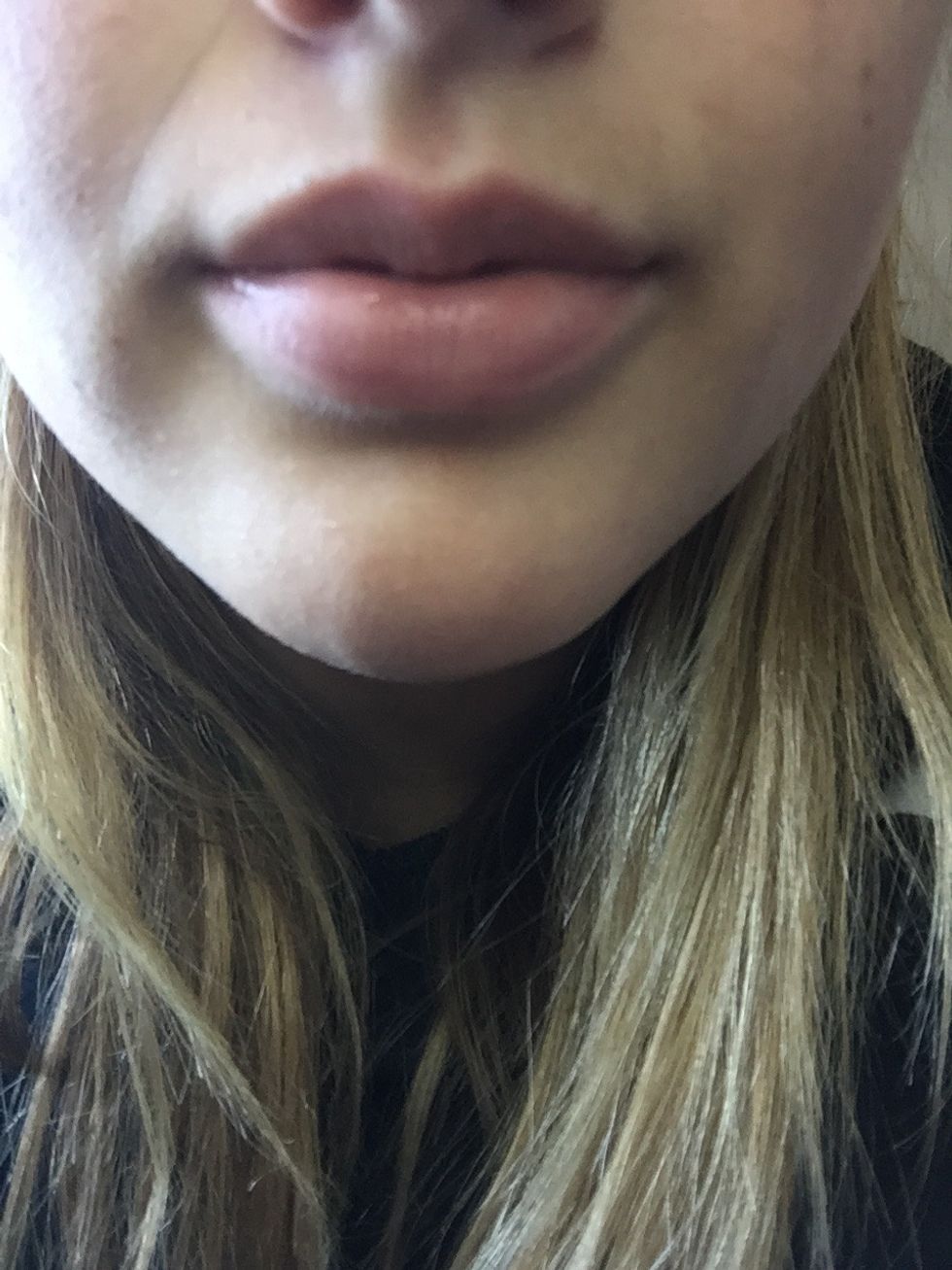 Start with clean, exfoliated lips.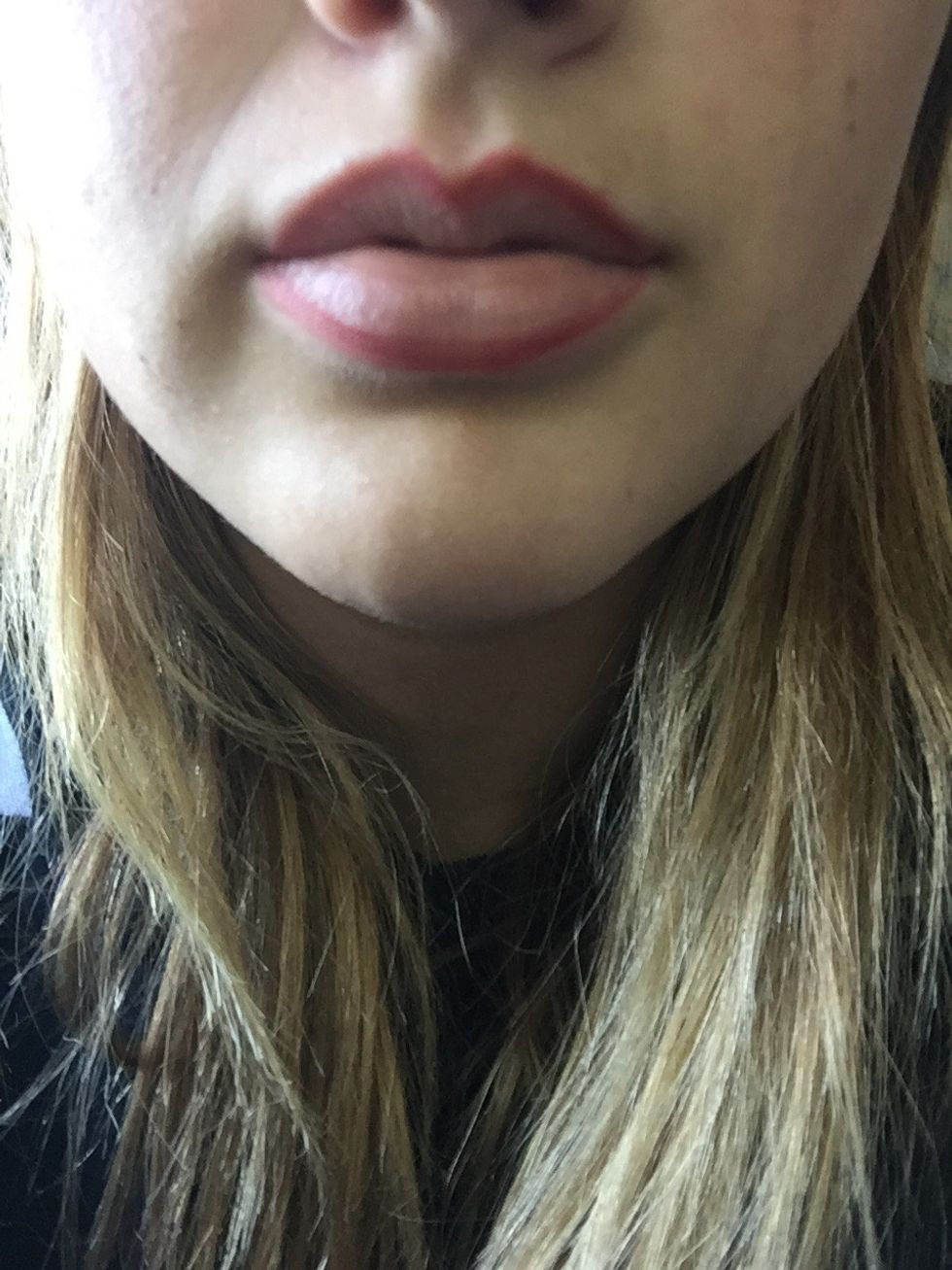 Line your lips with red lip liner, and then fill them in lightly with the liner. Make sure to emphasize the Cupid's bow.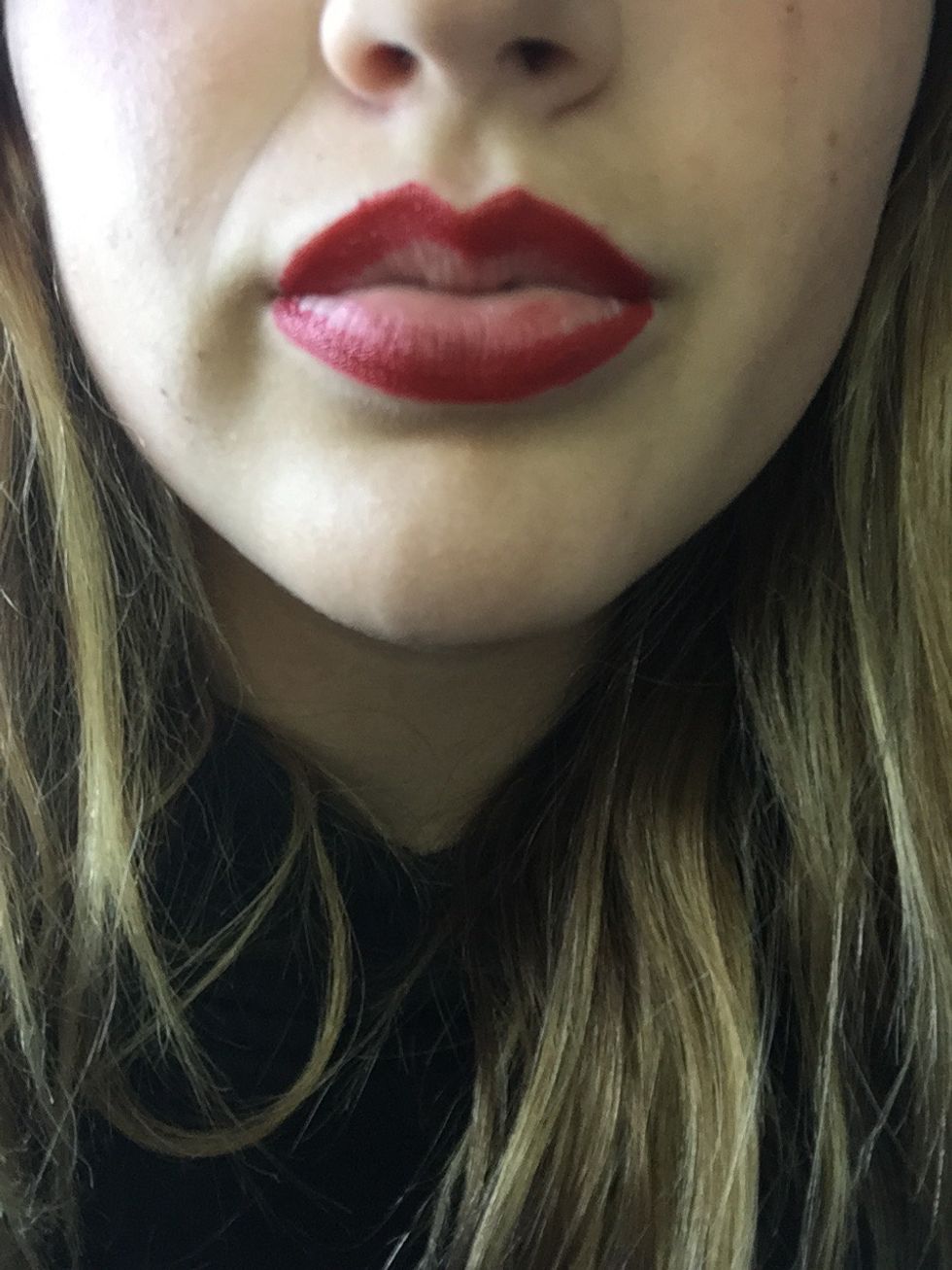 Take your dark red lipstick and trace a thick line around your liner, leaving the center empty.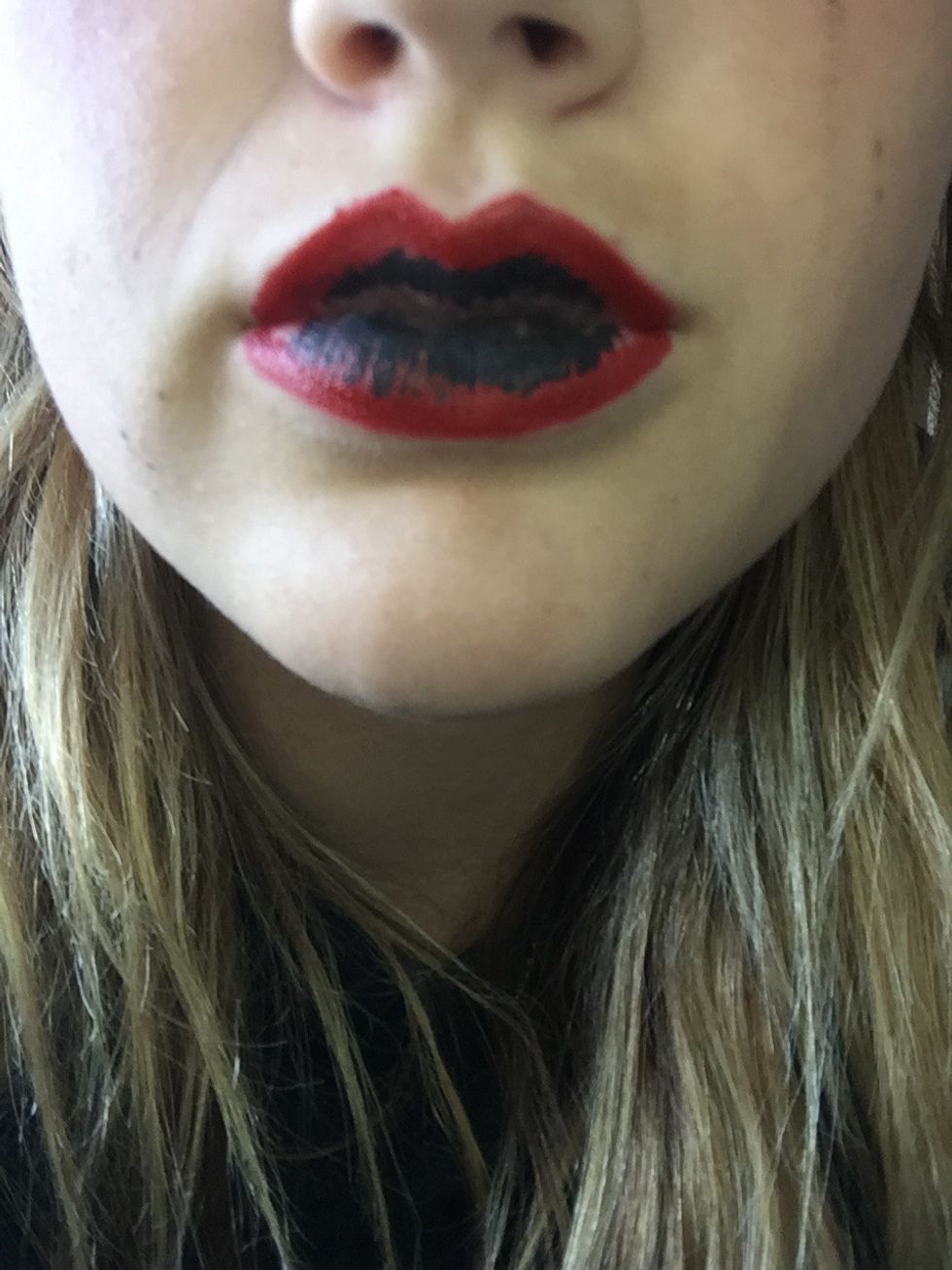 Apply your black liner in the empty space.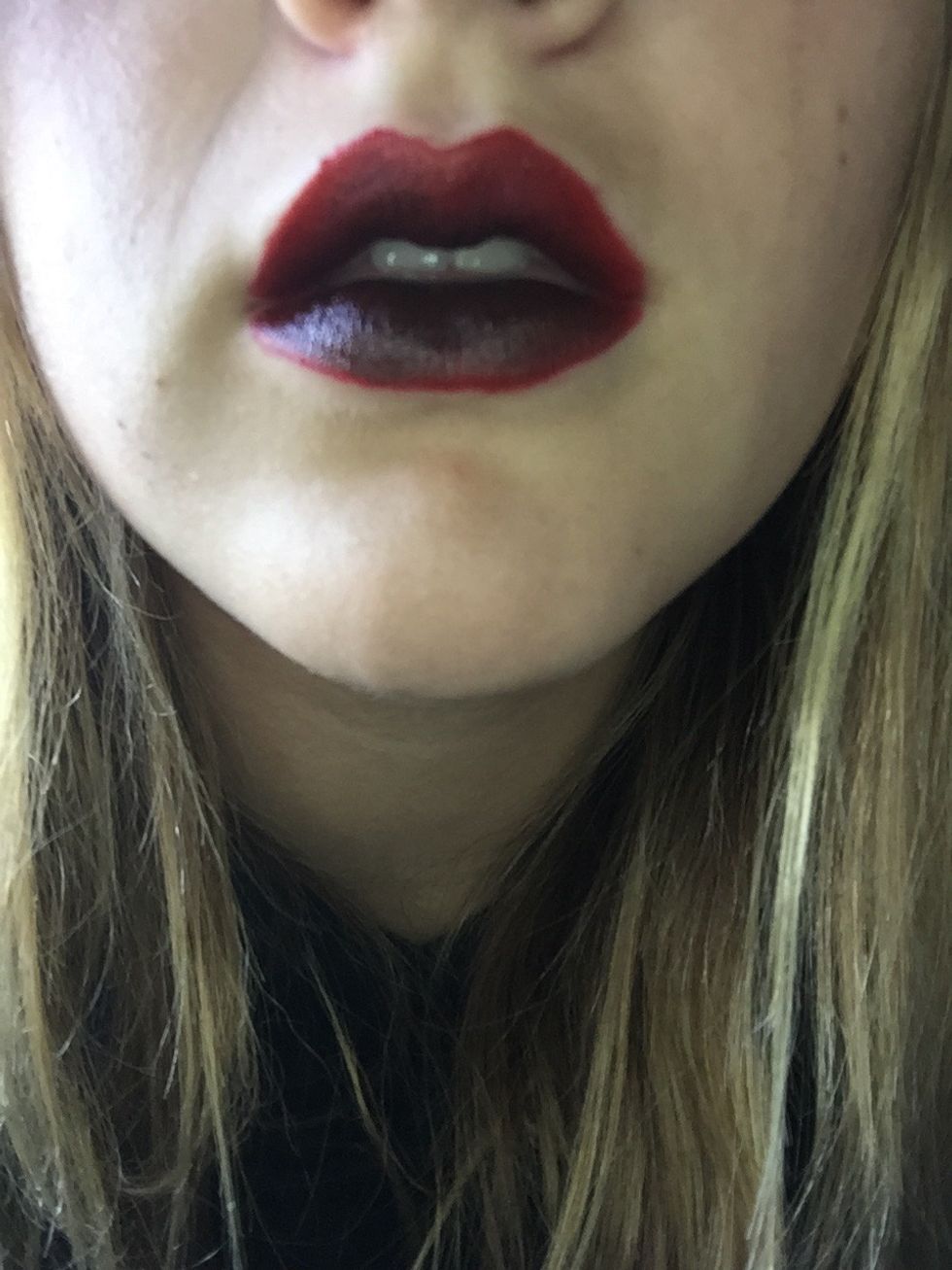 Blend. Add more red lipstick around edges and in center if necessary.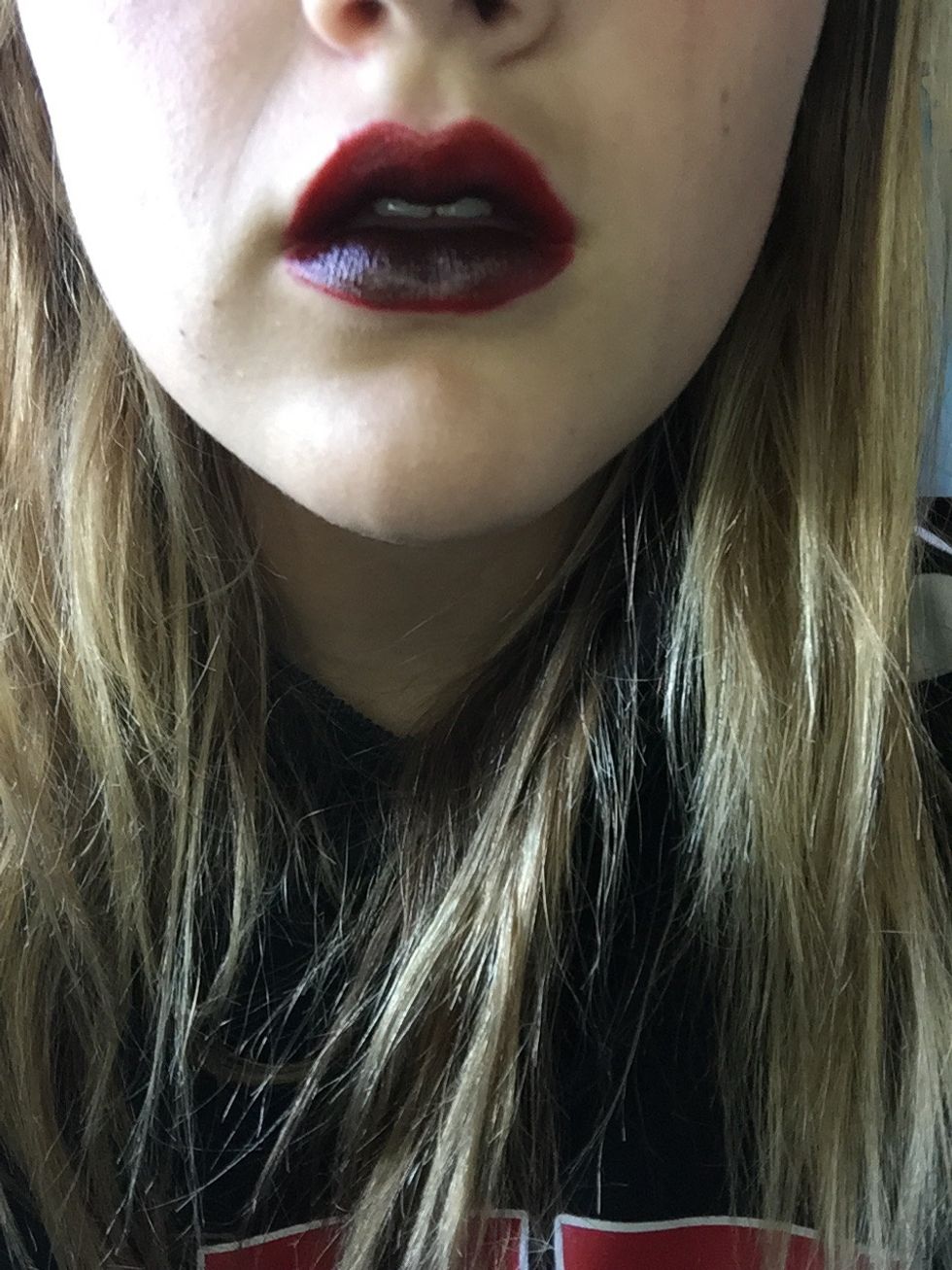 Clean up around edges...
You're ready for the kill! Happy halloween, vampies!
Any red lip liner
Any solid red lipstick
Any black gel or crayon eyeliner
Makeup remover (if necessary)