How to create values & shadows in watercolors
Barbara will show you by layering the watercolors, you can get darker values. Also she will show you how to use blue in shadows. (Adaptation of Venus de Milo painting)
45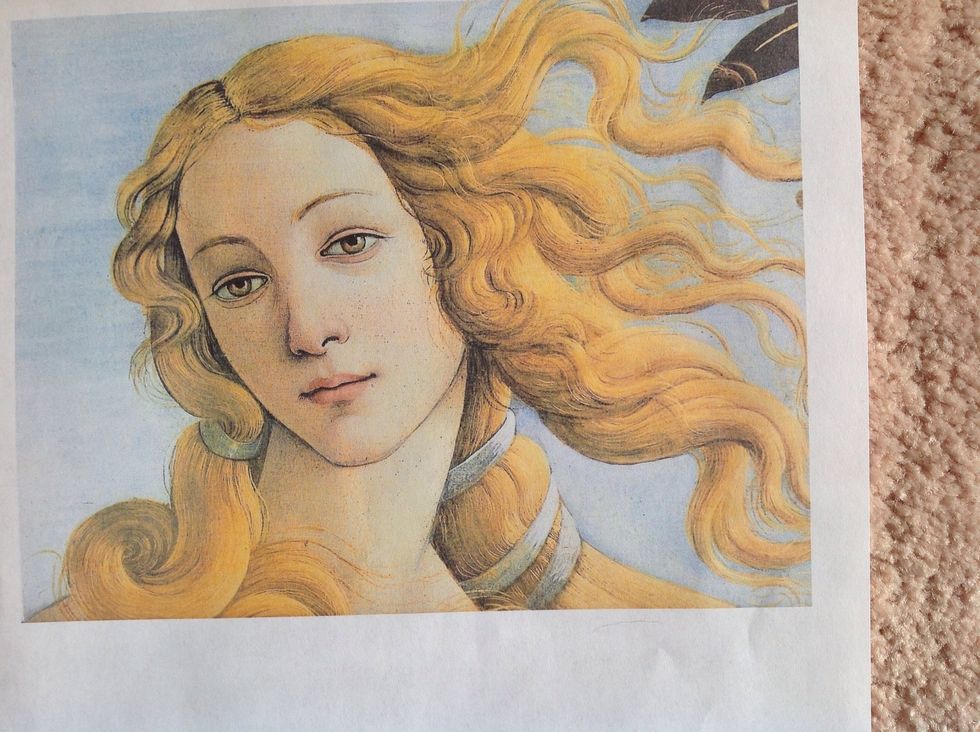 Using the famous Venus de Milo, as a study, I will show you how to layer your colours to create values in watercolour. And how to use blue in your shadows.
Using a pencil, and an eraser (because I make mistakes), I laid out the face. I altered the image. I gave her short hair, but i ensured that the flow of the hair was evident.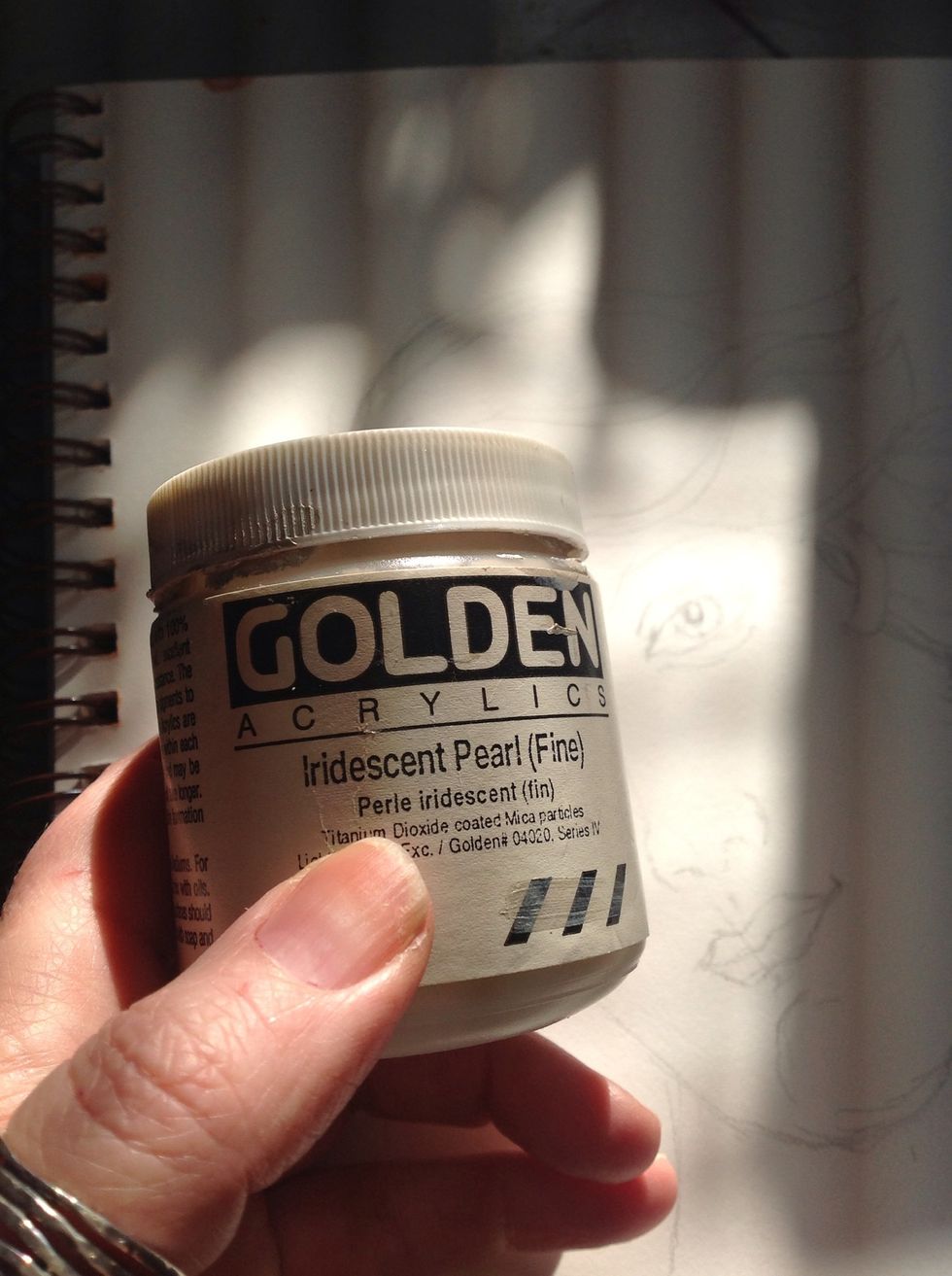 I then used Iridescent Pearl acrylic Medium with a small brush. In certain light, this medium will give a glow and sparkle to parts of the painting.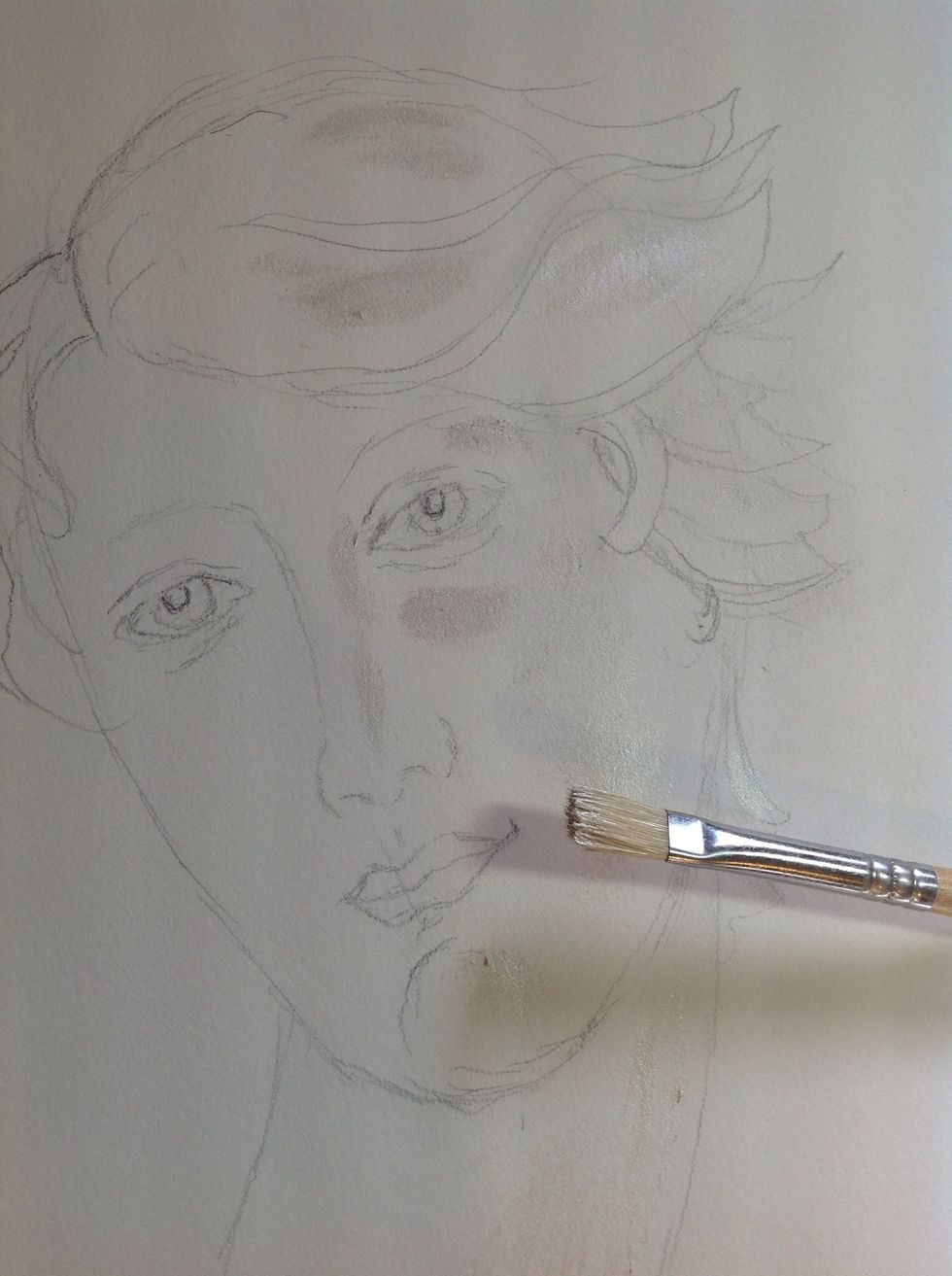 Using the brush, & comparing it to the original, I brushed on the medium where highlights were. Make sure you use very little; you could even add water to your brush before dipping it into the medium.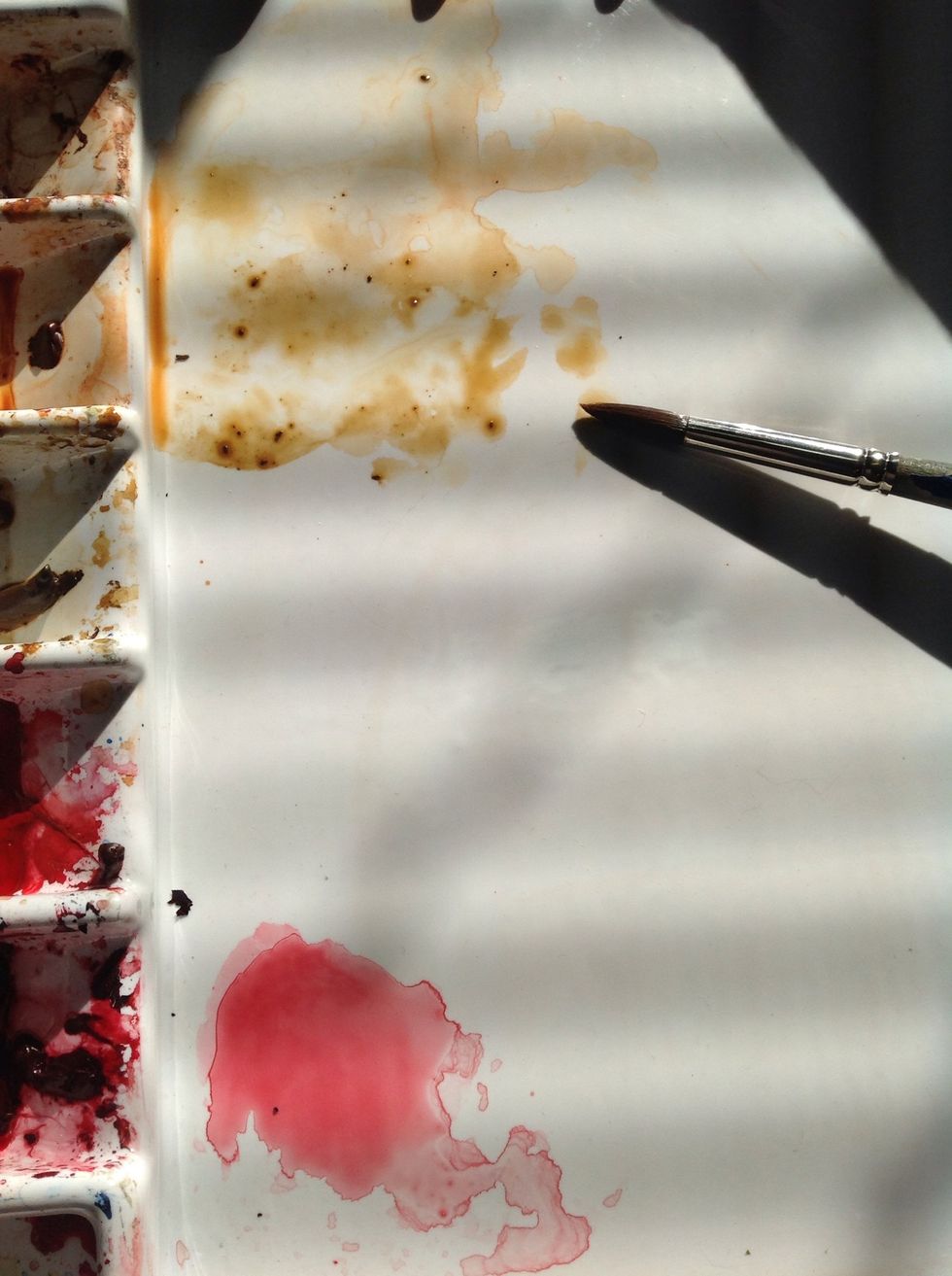 You will then create a wash of raw umber and burnt Siena. A wash is where water is added to the paint to dilute it and thin it out. For this project we do NOT want to use thick paint.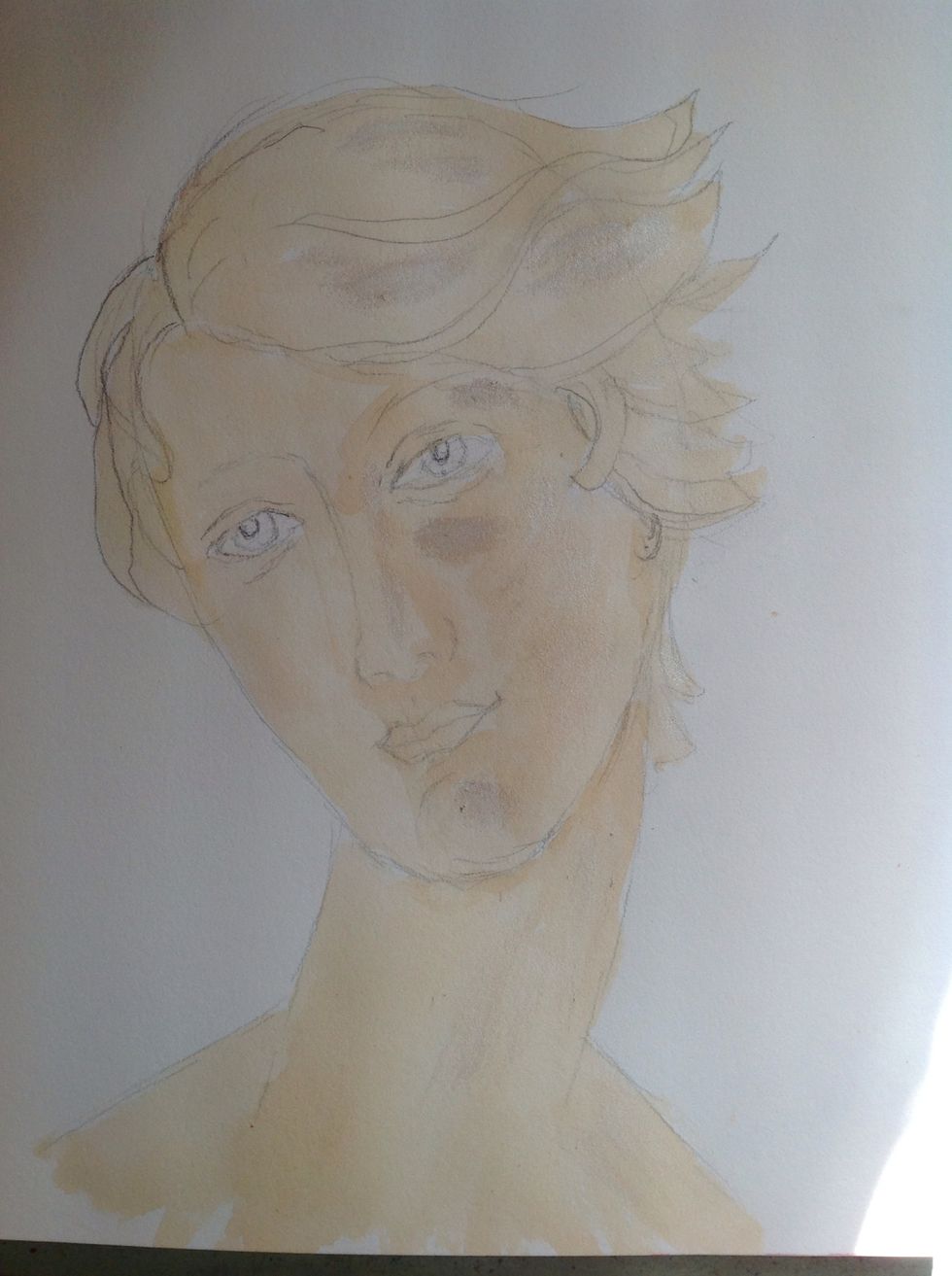 Place a wash of the combined colours over the entire image. Let dry.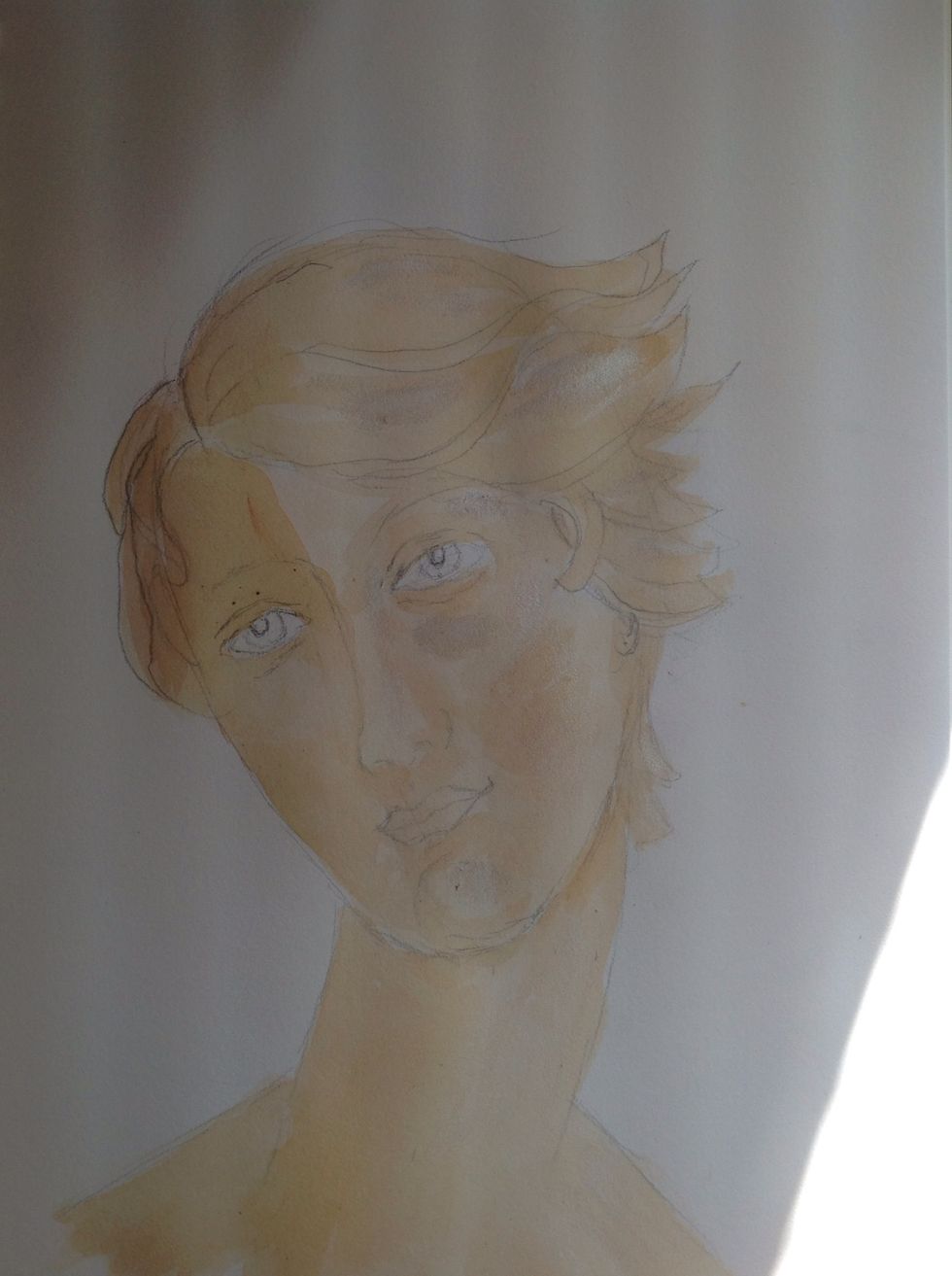 Using the same wash, place on the dried first coat, paint where there are shadows on the face and hair. Let dry.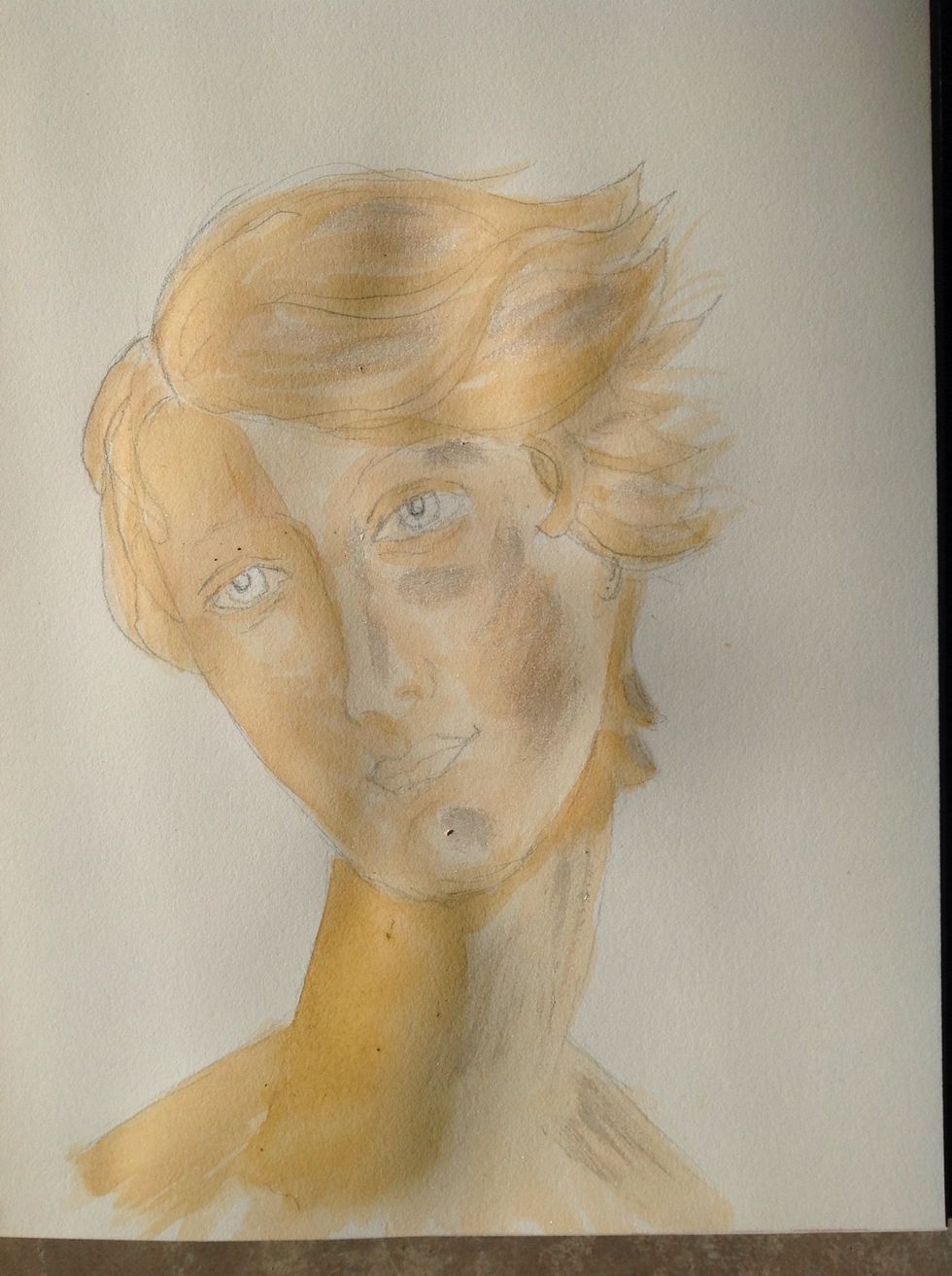 Using the combined colors again, lay down another layer on the shadow areas. You will begin to notice a change in values between sections of the face.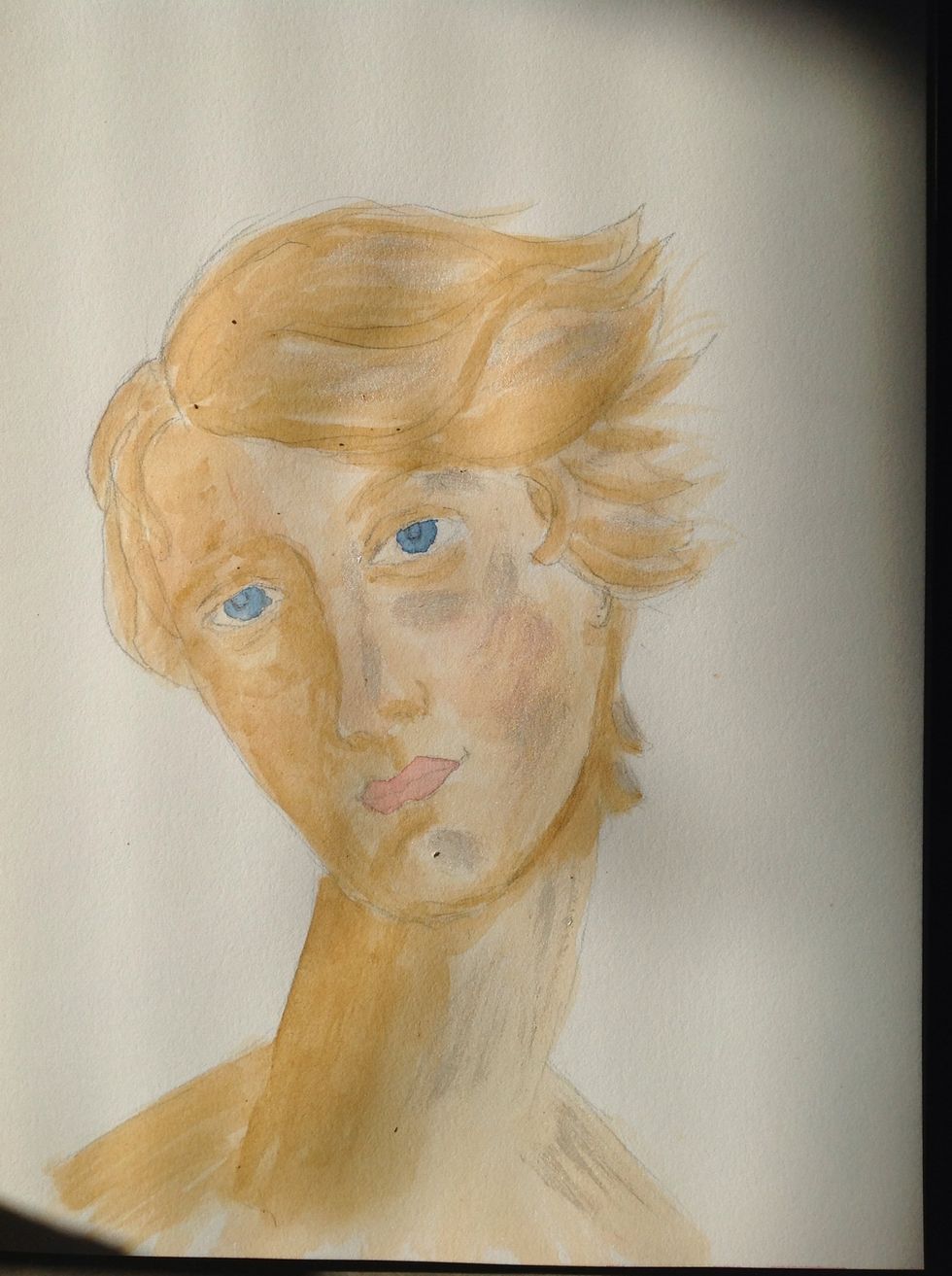 Using Winsor blue and red, create a separate wash with each. Apply the red wash to the lips and cheek, while a blue wash to the pupils. Let dry.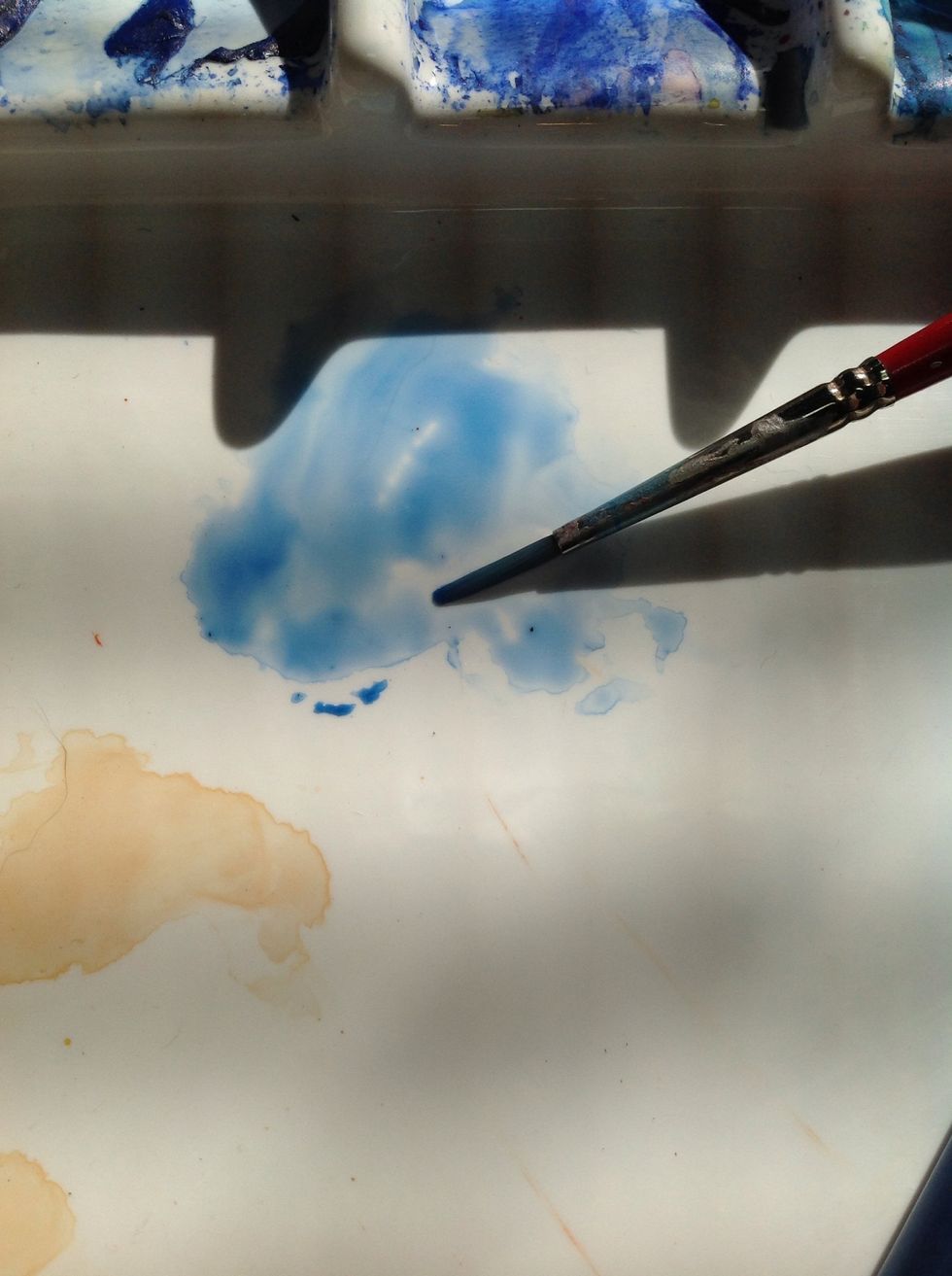 Remember a wash is a watered down version of the paint. The layer on layer of paint creates the values!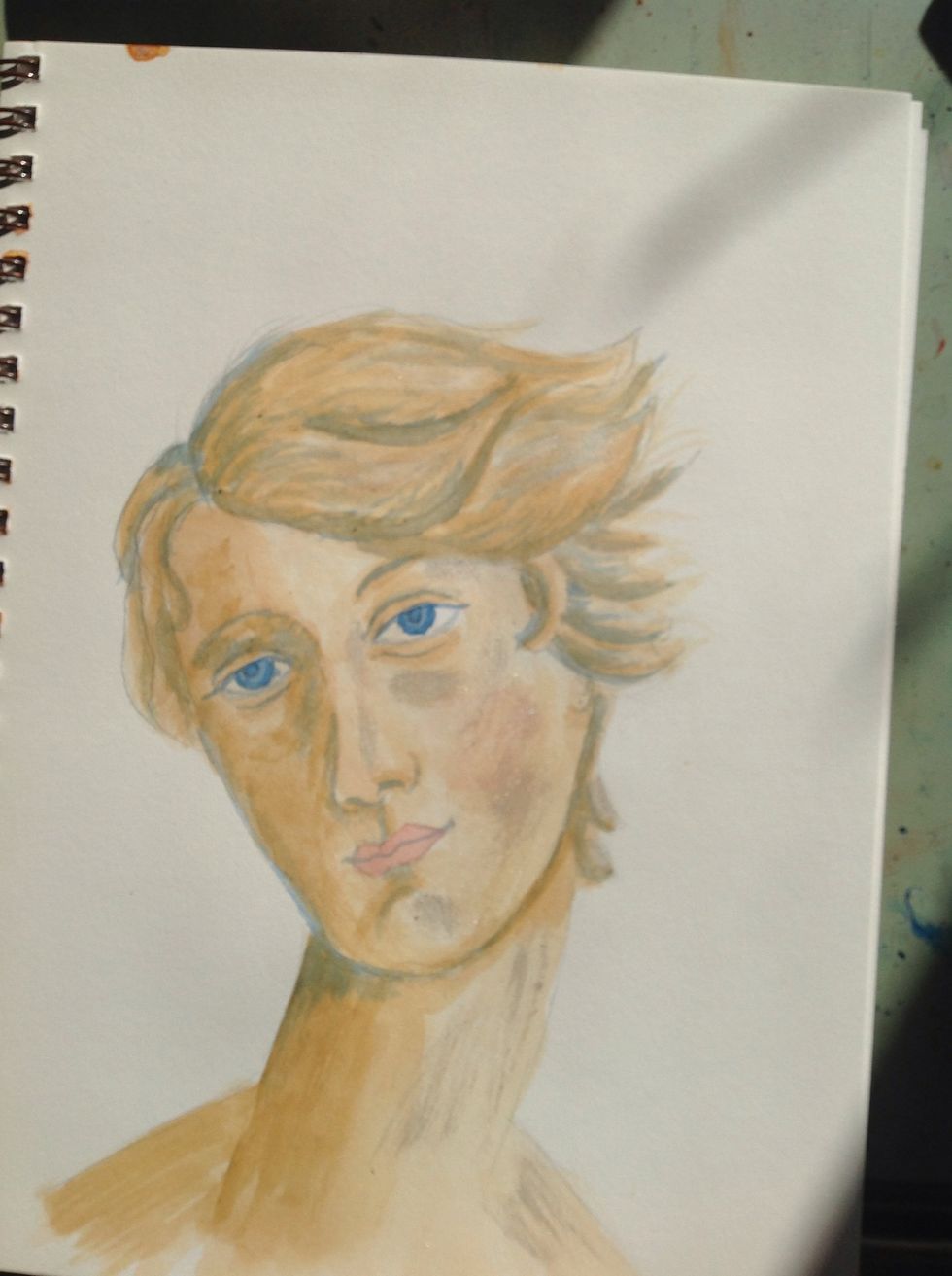 Using the blue wash, add more detail to the pupils and use a small brush to add shadows, deeper areas, where the original is darker. (Eyes, nose, hair, neck...) Let dry.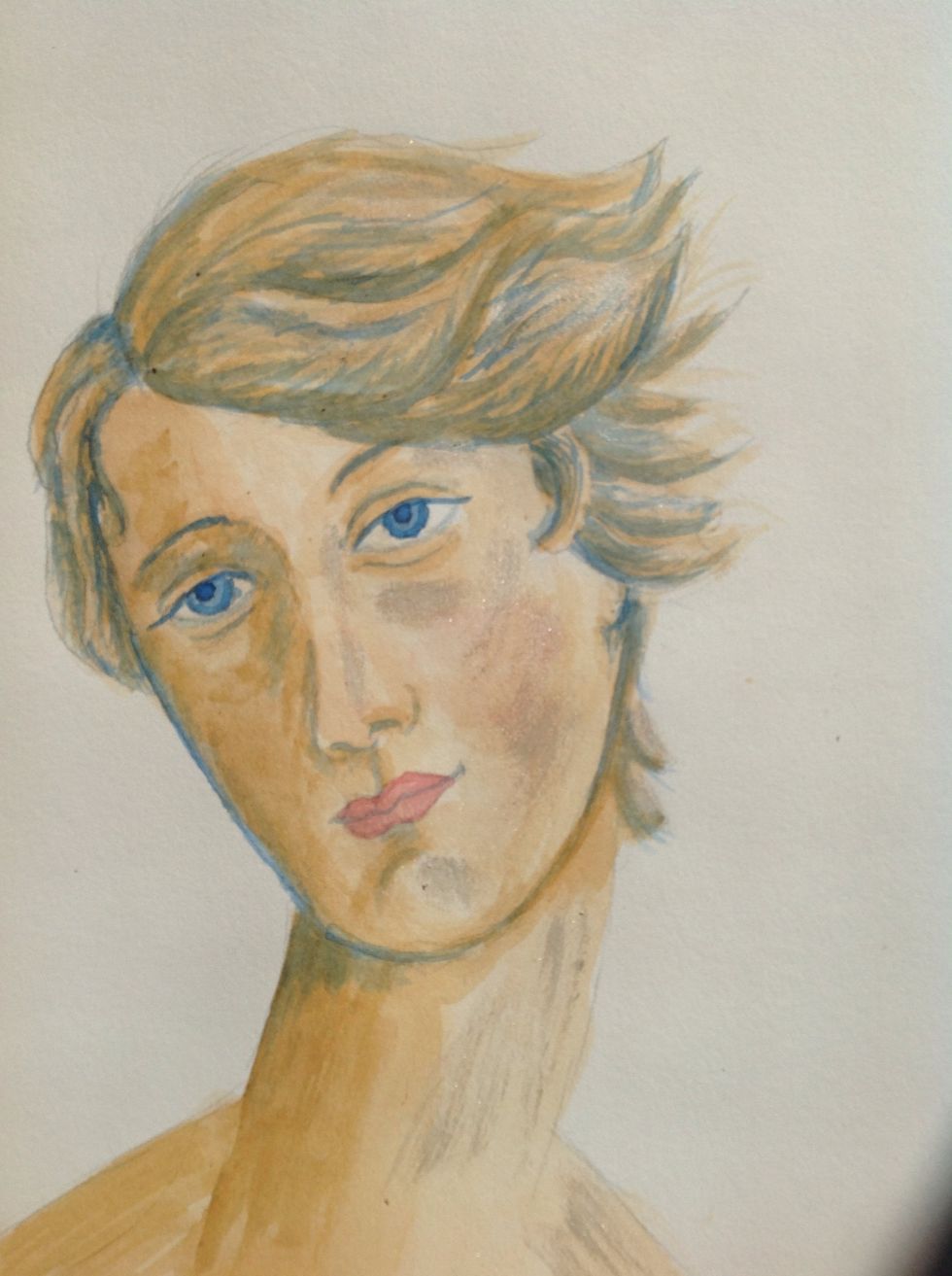 Using the blue wash, continue to deepen the values and add detailing. Let dry.
Here is a close up to show you the soft layers of blue I placed on her face for shadows.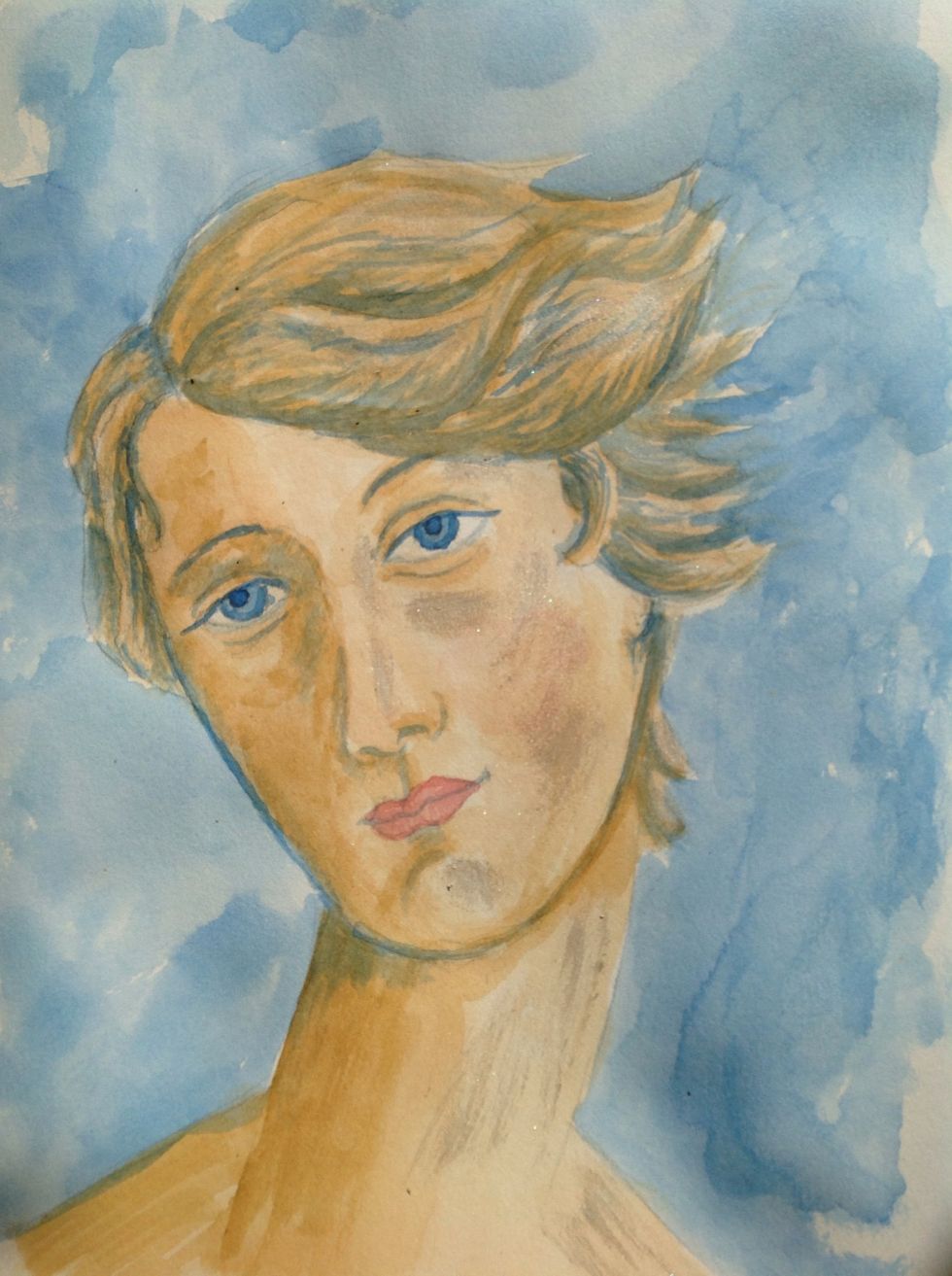 I chose to use the blue was to add a background to her image. This provided greater contrast to her face, rather than leaving the page white. It is a contrast in values and colors (warm vs cool)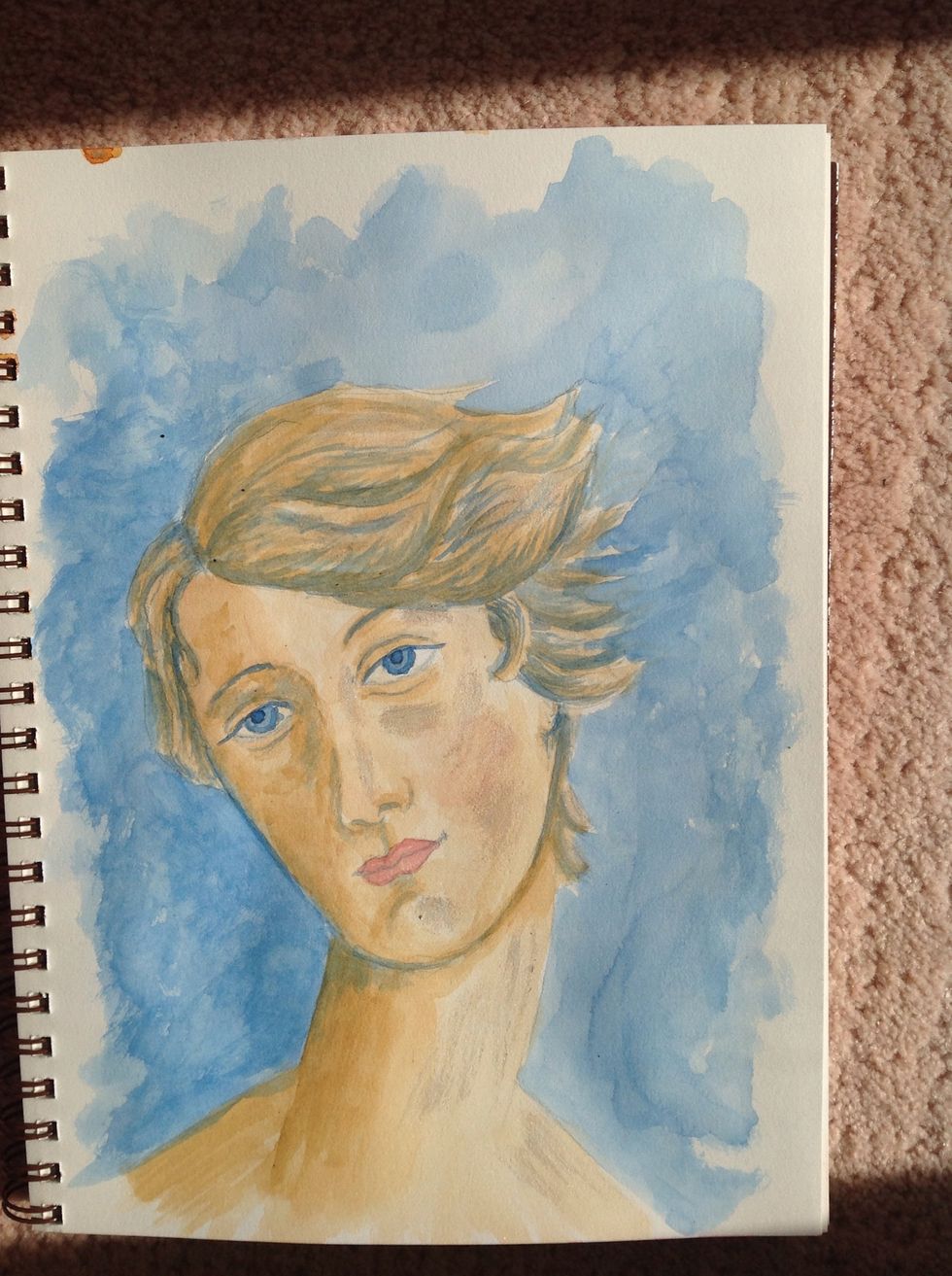 I then deepen the blue values on the left side, as this is her shadow side.
She is complete. If you have any questions, please let me know.... Now have fun playing!
1.0 Watercolor paper 100pound
1.0 Pencil
1.0 Eraser
1.0 Burnt Siena watercolor
1.0 Raw umber watercolor
1.0 Winsor blue watercolor
1.0 Windsor red watercolor
1.0 Iridescent acrylic medium
1.0 Small brush