Wherein we craft wall hooks from mismatched spoons!
52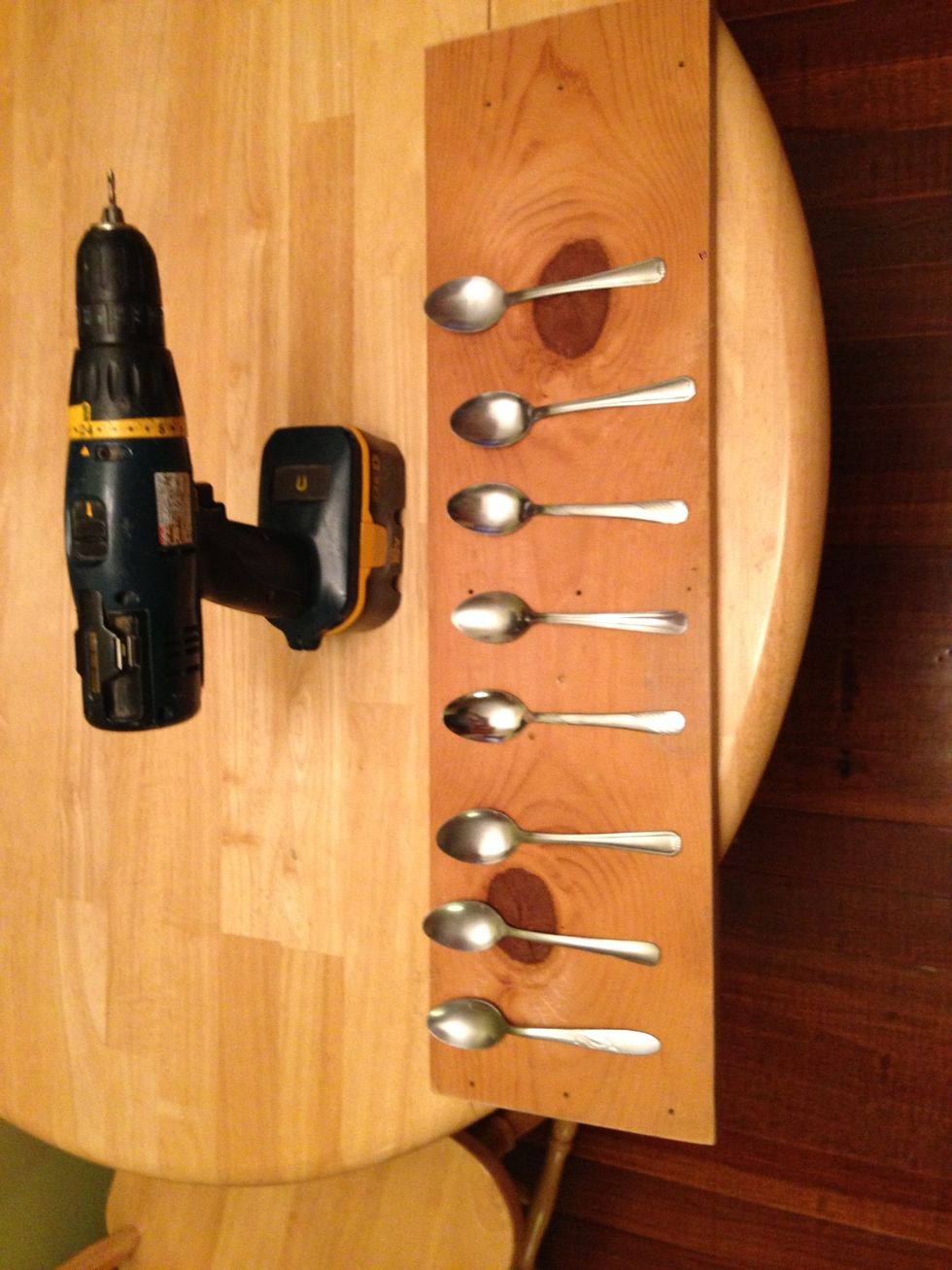 Supplies, minus screws for mounting.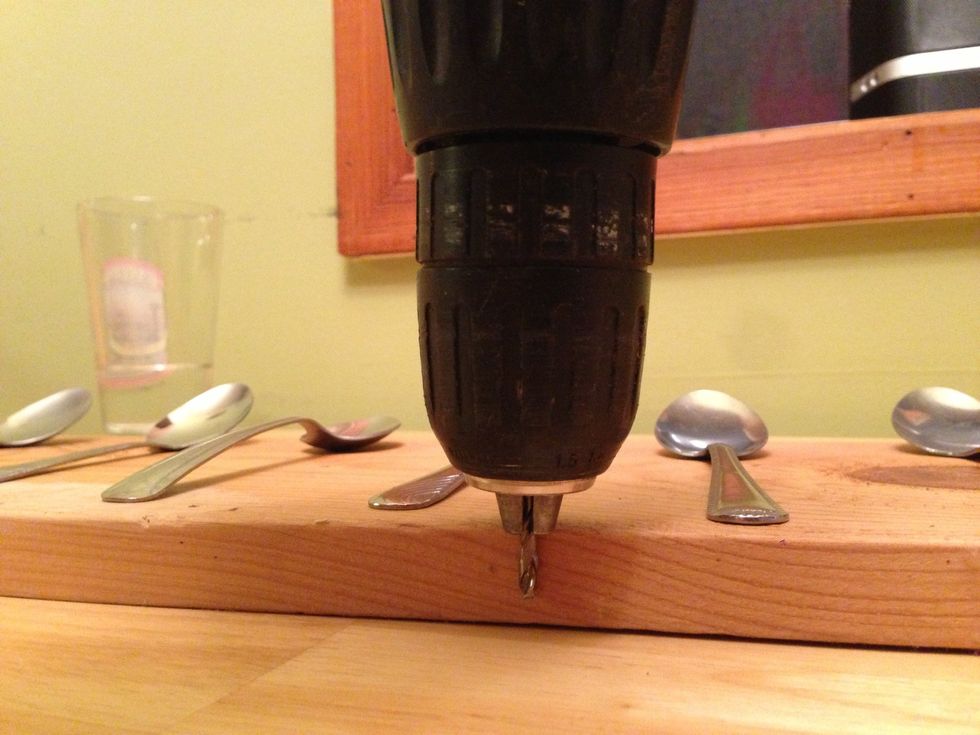 If drilling on top of a surface you don't want to damage, make sure to bit your drill bit depth so it won't go through the scrap wood.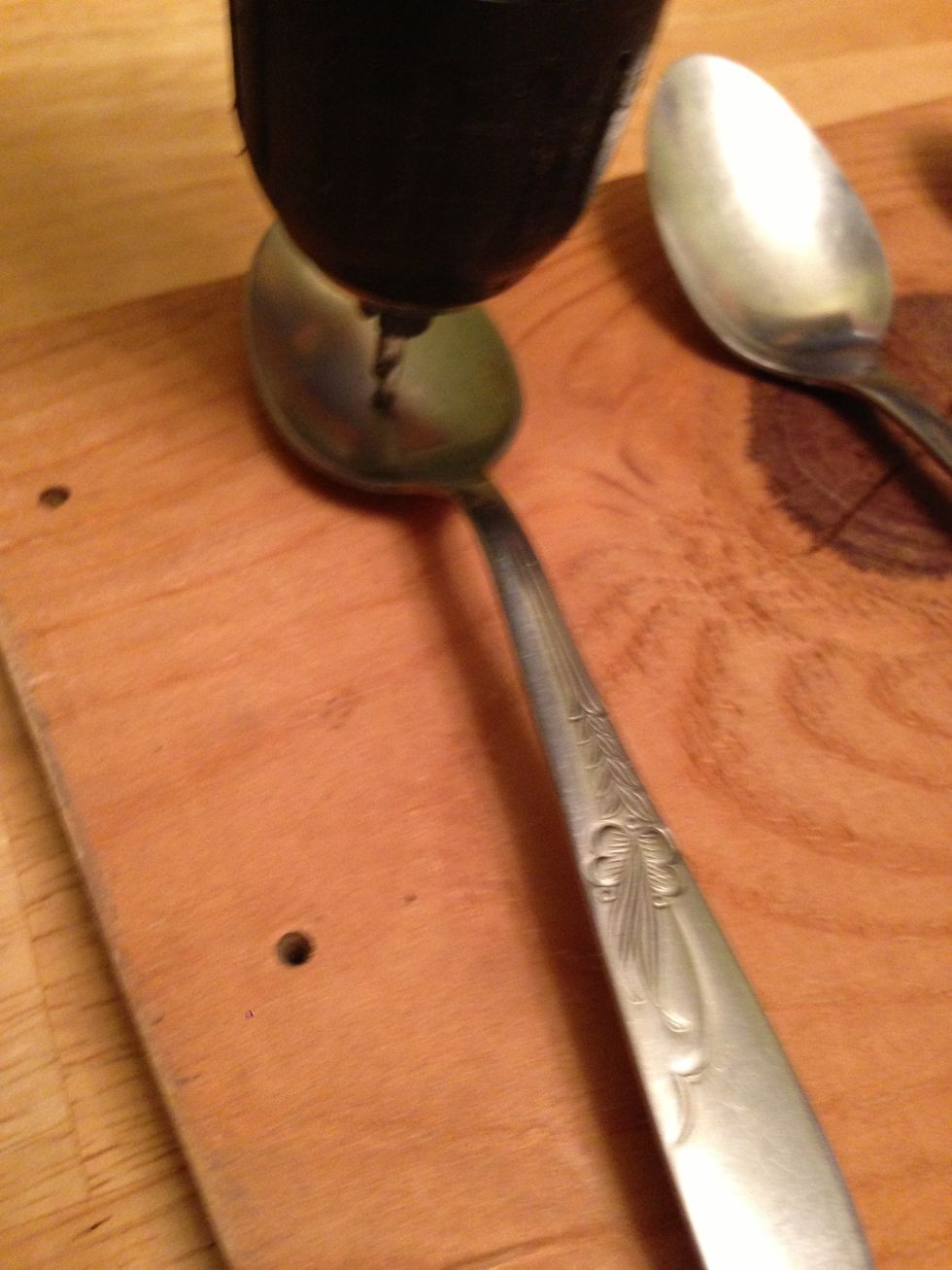 Drill a hole through the center of the spoon. The spoons natural bowl shape will help you center your bit.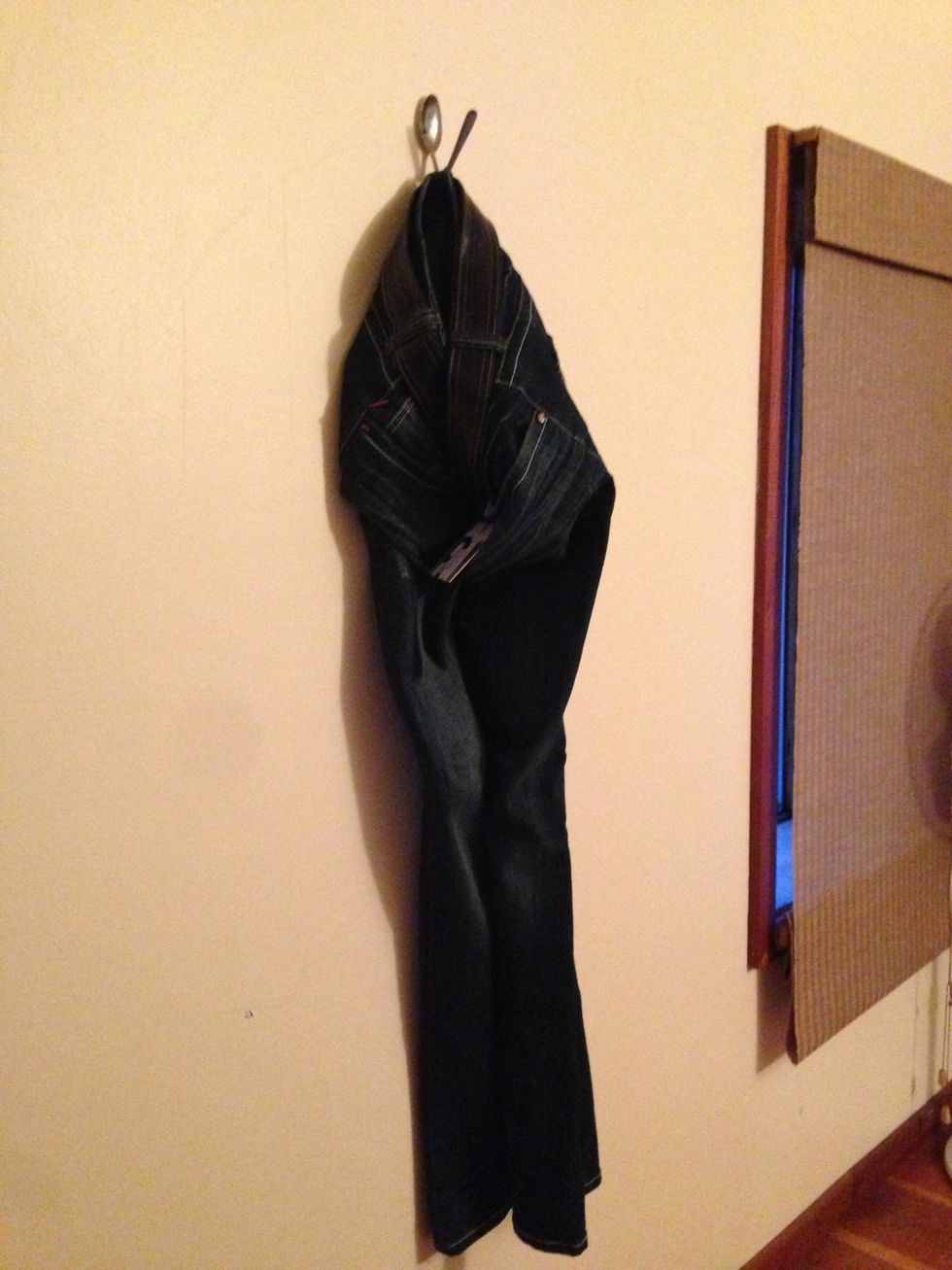 Spoon hook mounted directly into the wall. Yes, that is an Upcycled license plate belt buckle on an Upcycled inner tube belt.
No more clothes strewn over the bed!
Random teaspoons
Power Drill
Drill bit suitable for hardened steel
Scrap wood to drill on top of.
Screws to affix Hooks
1.0 (Optional) board to mount hooks on