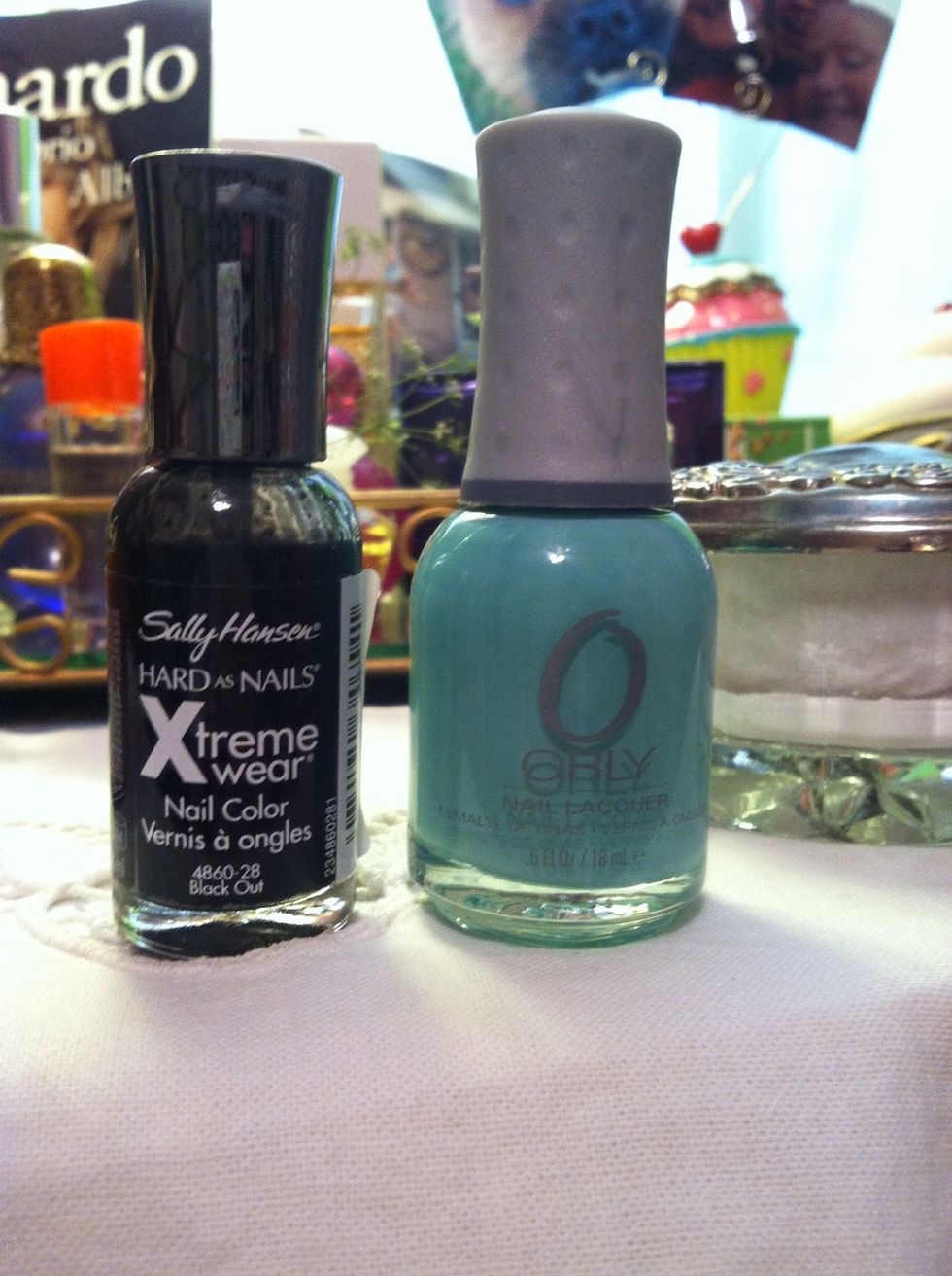 First find your favorite black and mint green polish! I am using Sally Hansen Xtreme Wear in Black Out & Orly in Gumdrop!
Start by coating each nail with your mint polish! I applied 2 coats, it is up to you!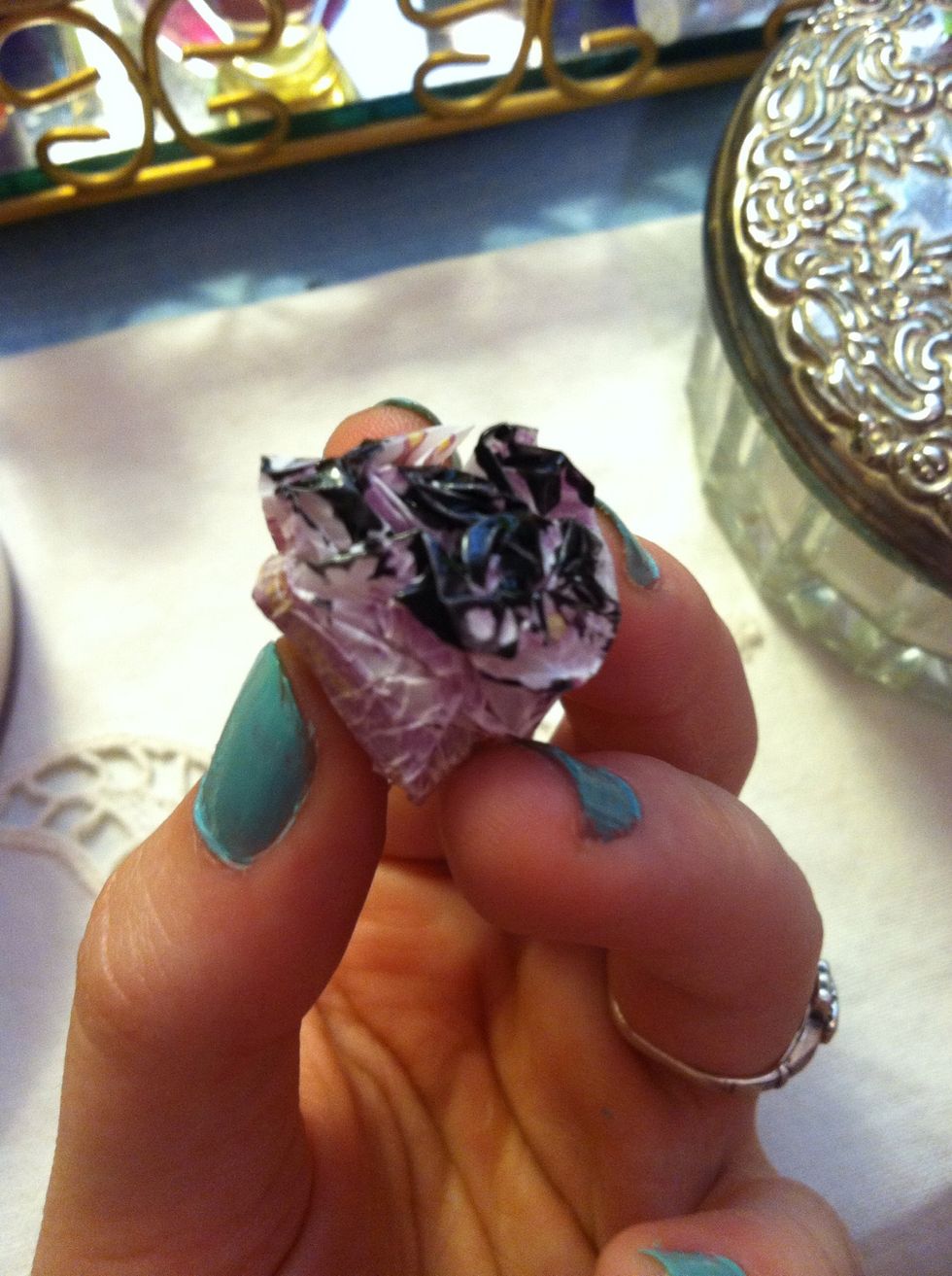 Next, take your wrapper and crinkle it up into a ball. Then, paint on some black polish onto the top as so! (Make sure it is spread evenly to avoid it becoming too dark!)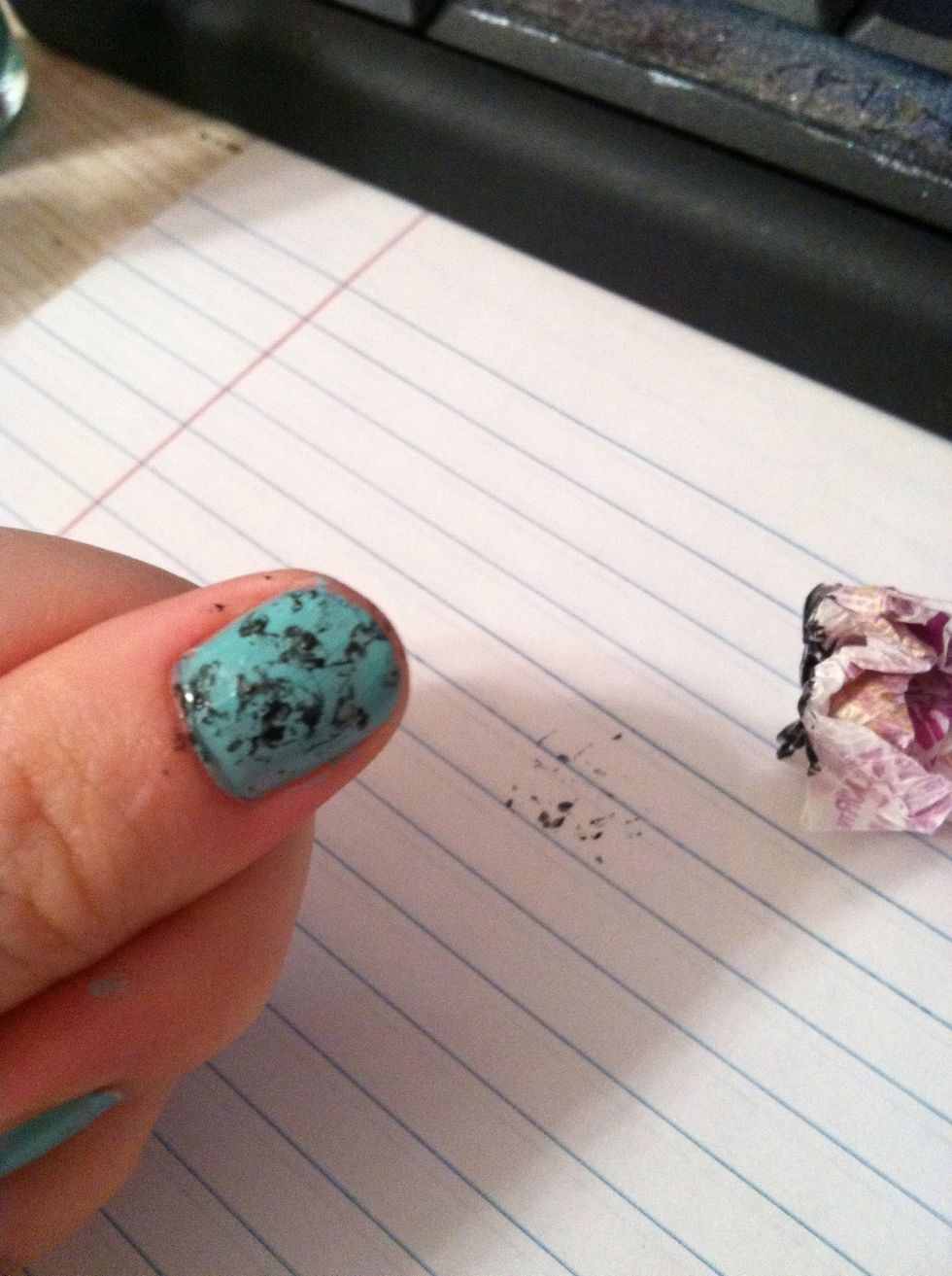 Next, press the candy wrapper down onto your nails creating a marble effect! It probably WILL make a mess around your nail! Do not worry!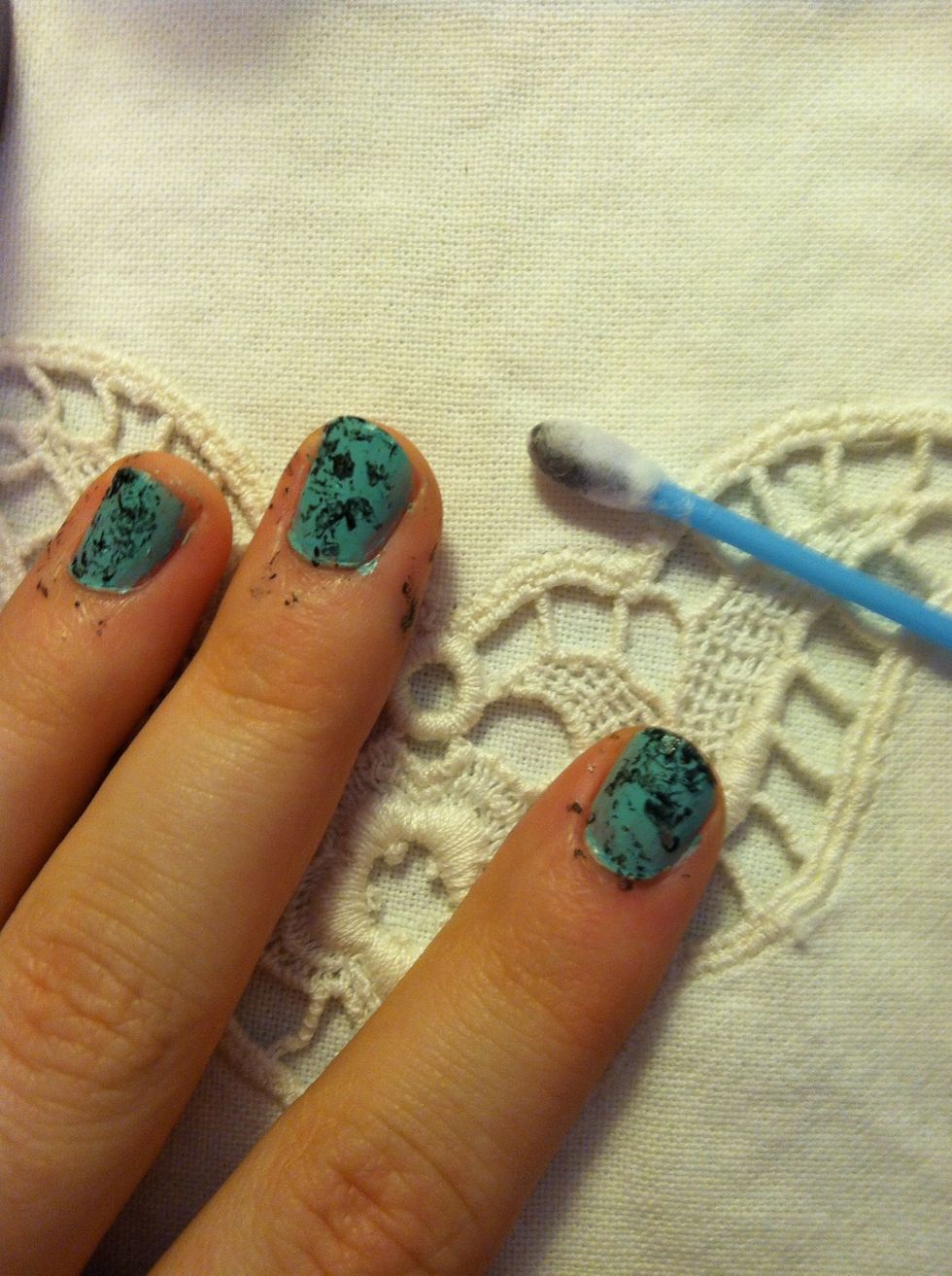 Almost finished! Take a Q-Tip and dip it in nail polish remover. (Or use a corrector stick if you have it!) Now wipe away any mess around your nails!
And "Wa La!" you have a new unique and pretty design for a hot summer day! Enjoy!
Black nail polish.
A q-tip or item to wipe away excess.
A candy wrapper than can crinkle.
A shiny top coat! (optional)
Alicia Diane :)
Hello there! I love nail polish and painting nails! My favorite words are whimsical and vintage. I love to give tutorials on things that I love!