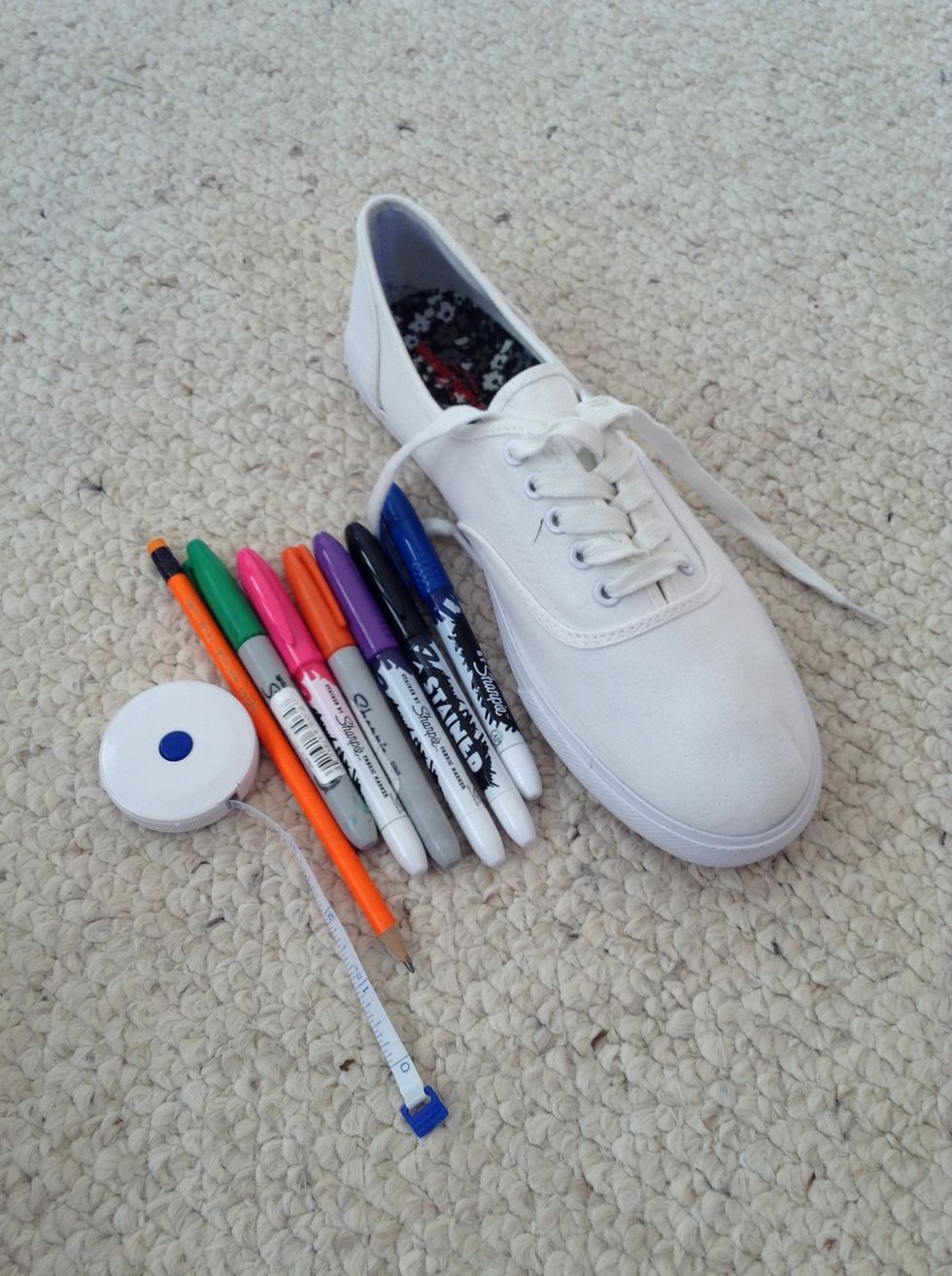 Supplies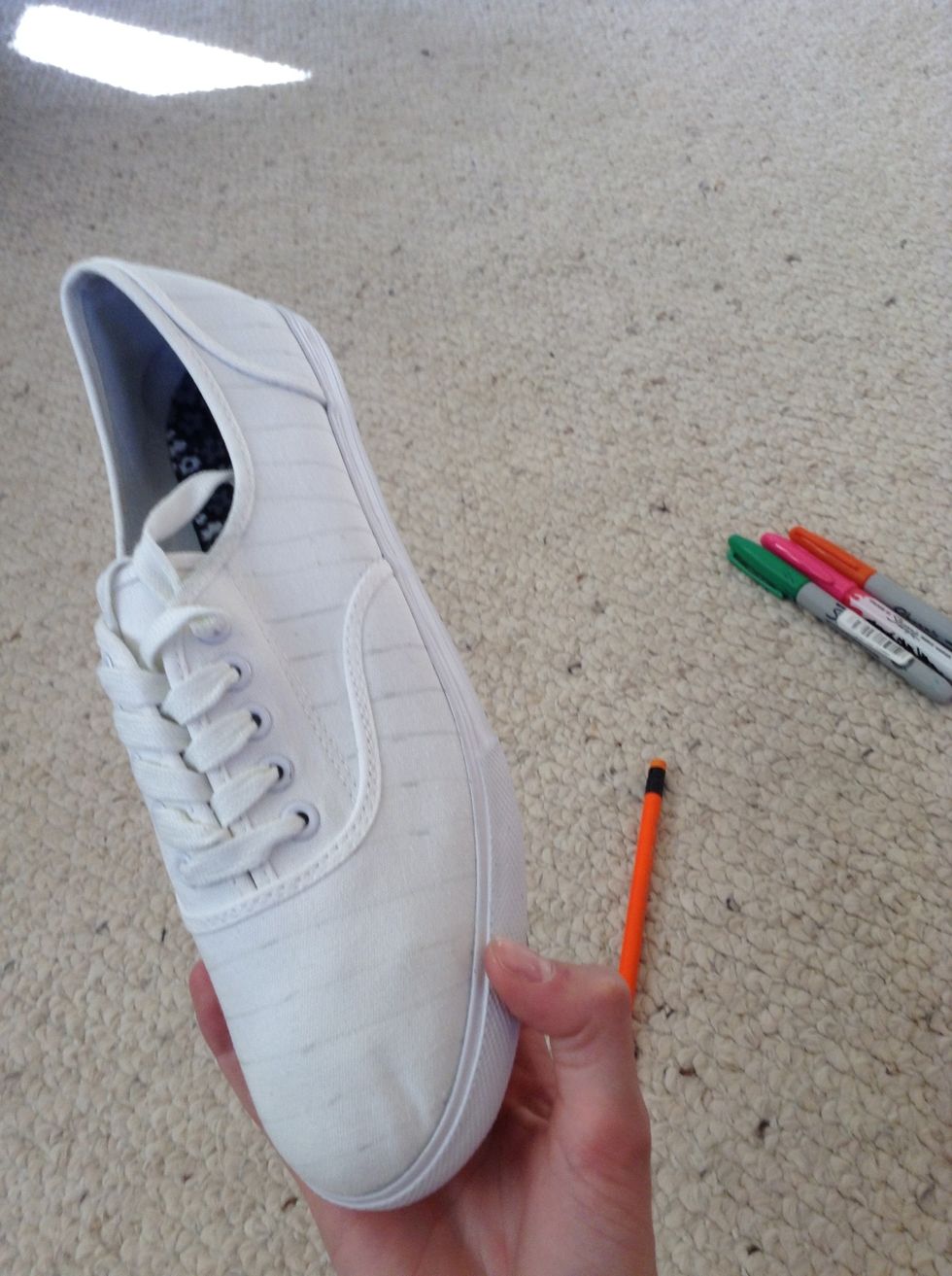 Use the pencil to draw a line every .5 inch. This is just a guide for your sharpie. Do this all the way down the shoe.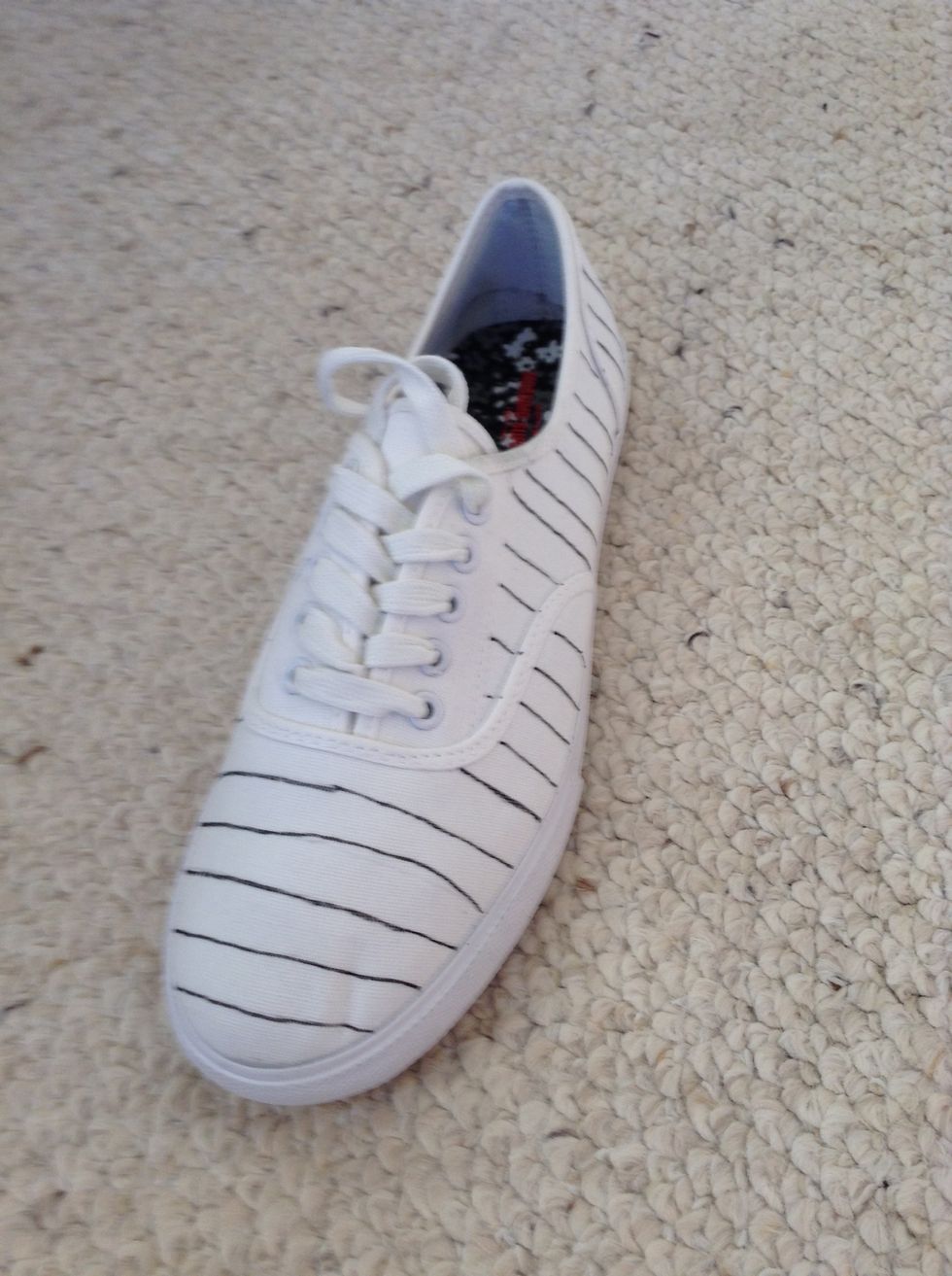 Trace the pencil lines with sharpie.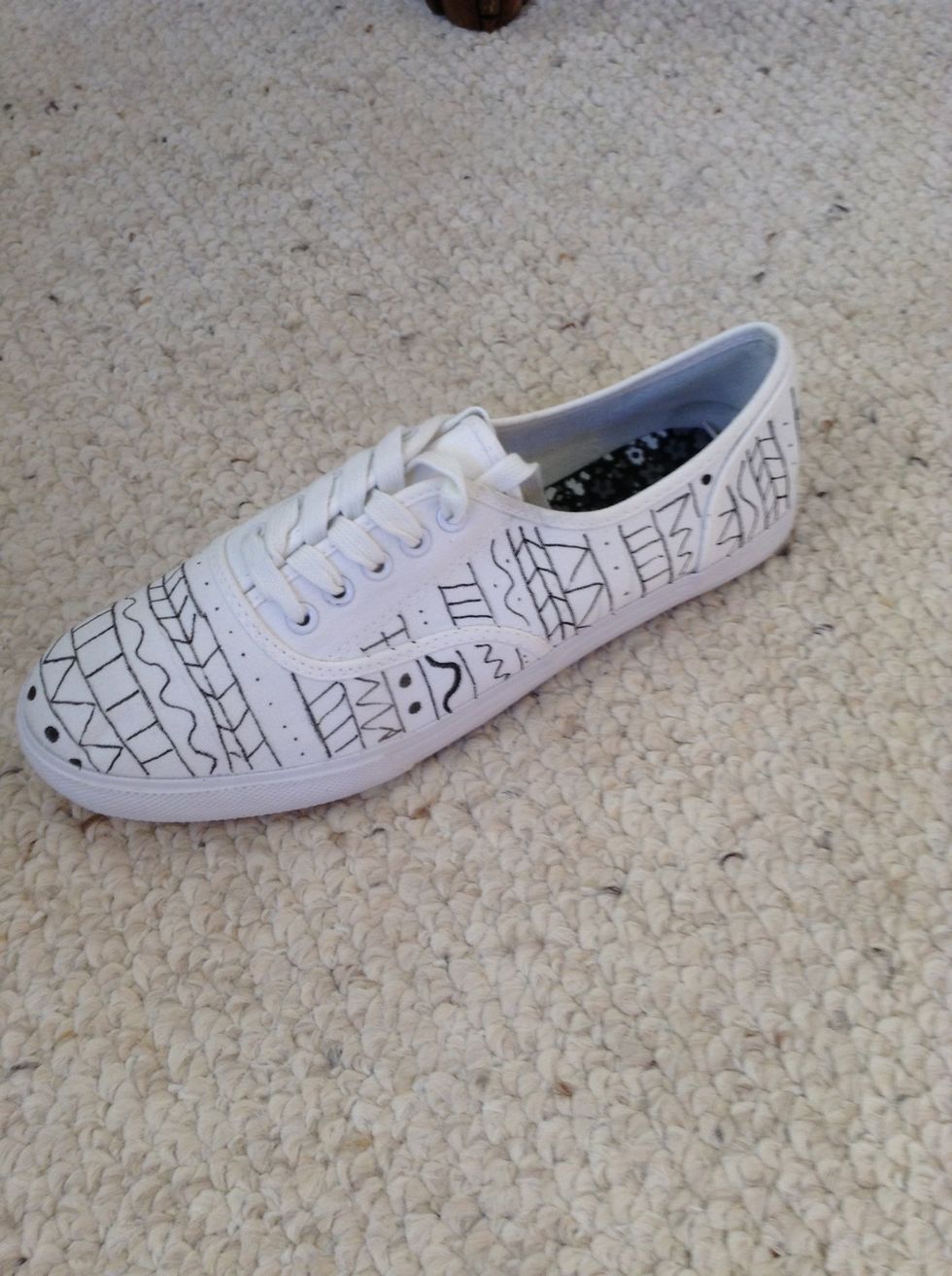 With the black sharpie, create some tribal looking print. I'm not that creative, so excuse my "tribal print."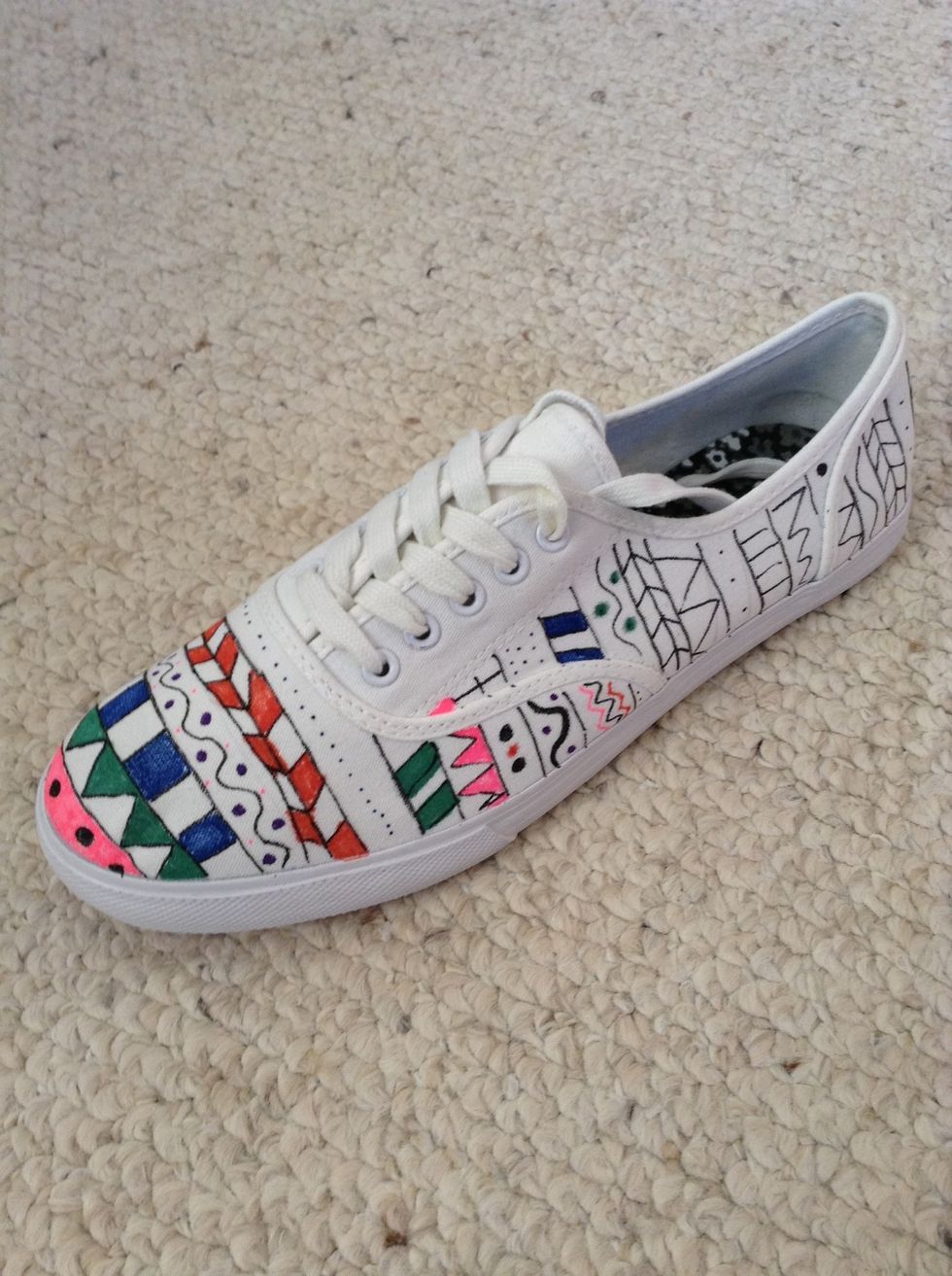 Now add a pop of color by using sharpies. Cover the whole shoe.
Repeat this process with the other shoe... And...
Your new awesome tribal print shoes!!!!
Pair of white canvas shoes (I got mine at target)
Sharpies (fabric or regular)
Pencil
Tape measure