I'll be showing how to do the middle and ring fingers in this tutorial. Tribals are completely original, and can be made however you like! This is how mine turned out.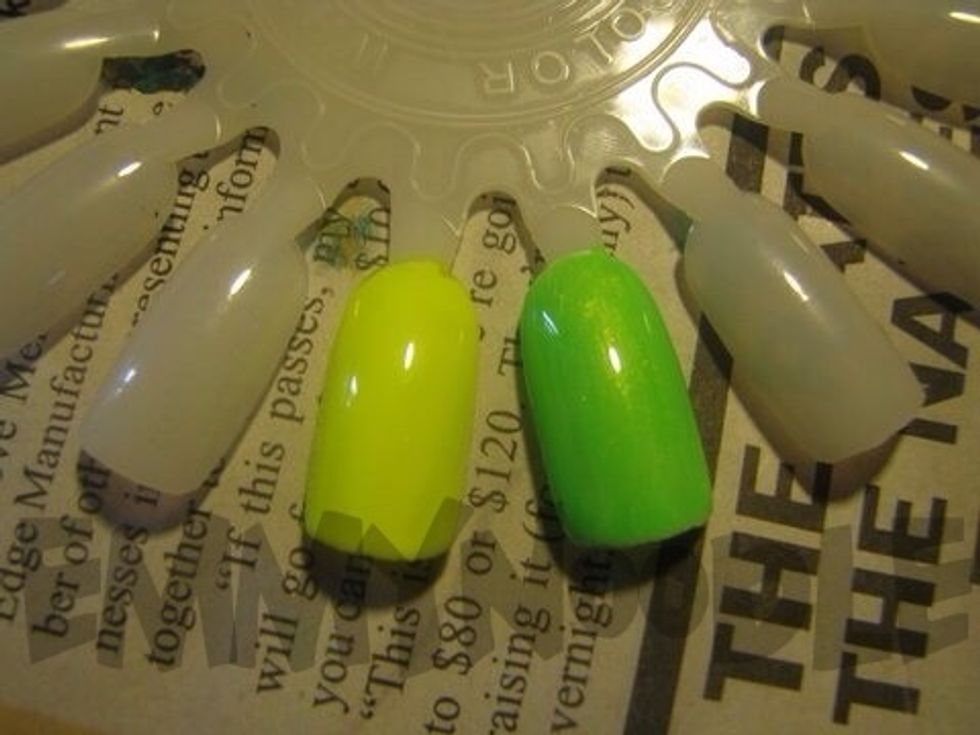 Start with a white base and then apply as many coats needed to get your neon colors opaque.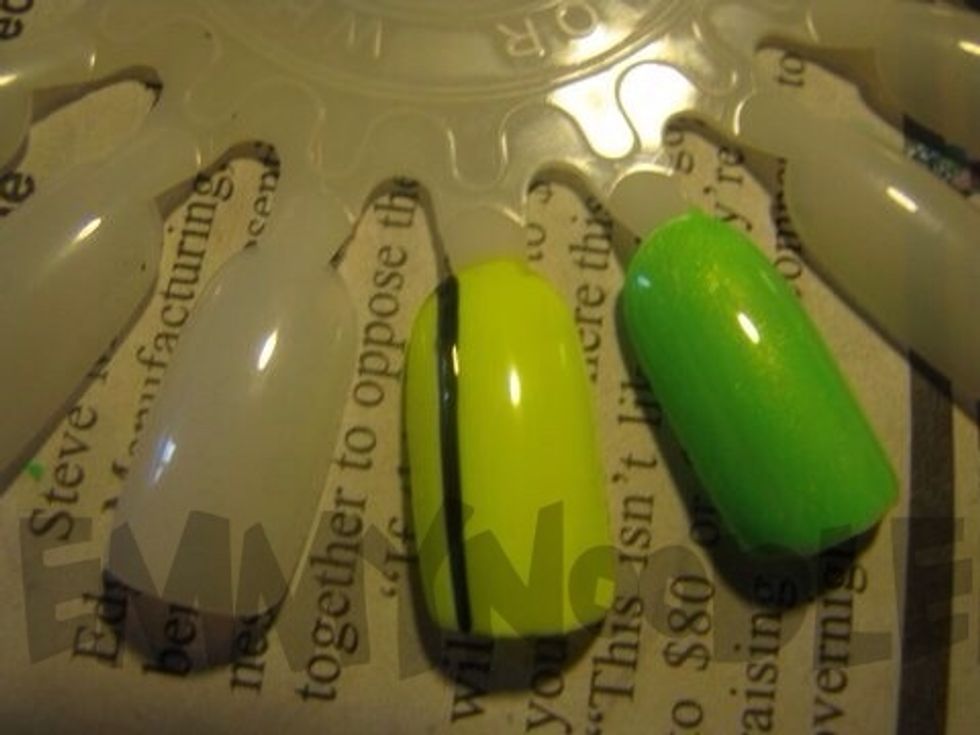 Make an off center line down your nail.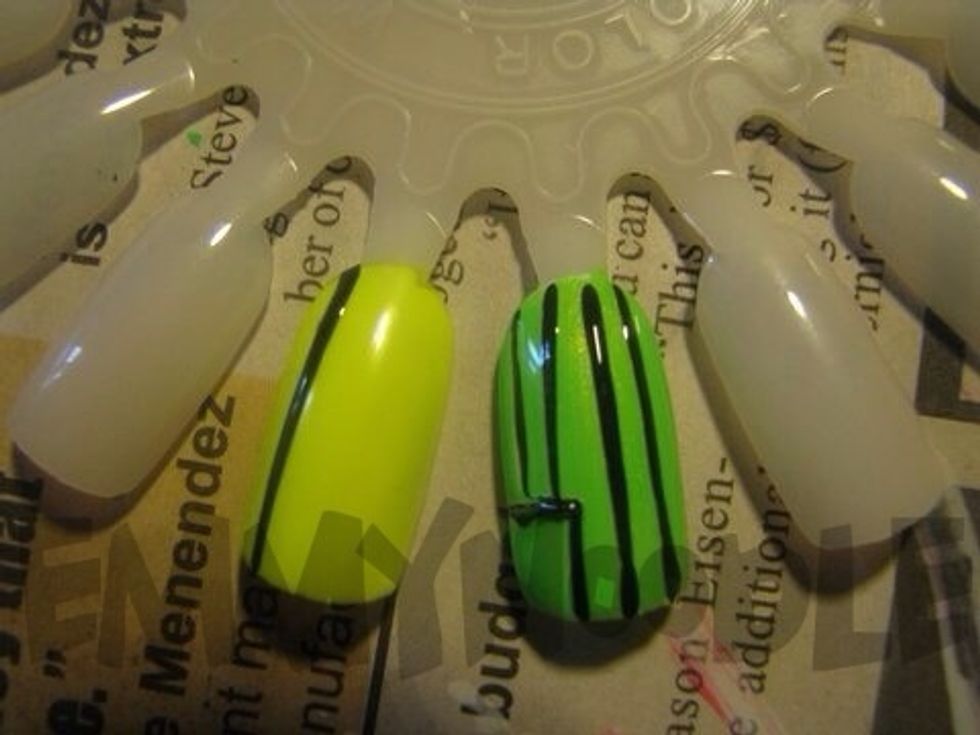 Make a square in the corner of your nail. Make vertical lines down the length of your nail.
Make a zig zag pattern on the left of your off center line.
On the yellow nail, make a horizontal line halfway down. Then on the green nail, split the square in half on a diagonal.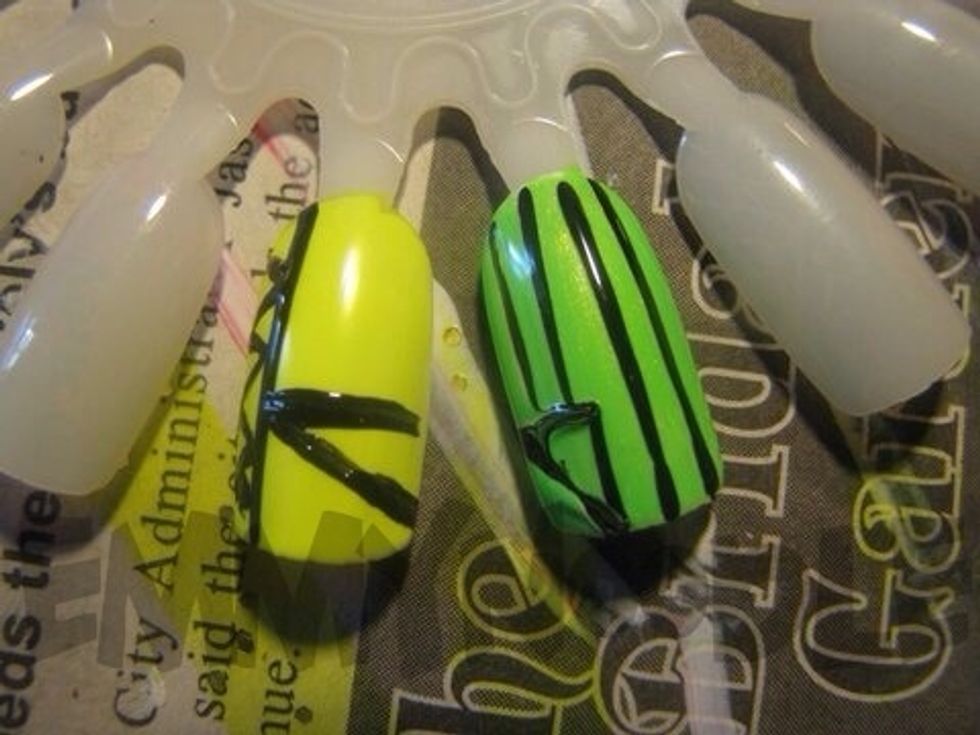 Cut the bottom portion of the yellow nail in half, also on a diagonal.
Fill in one half of that on both nails.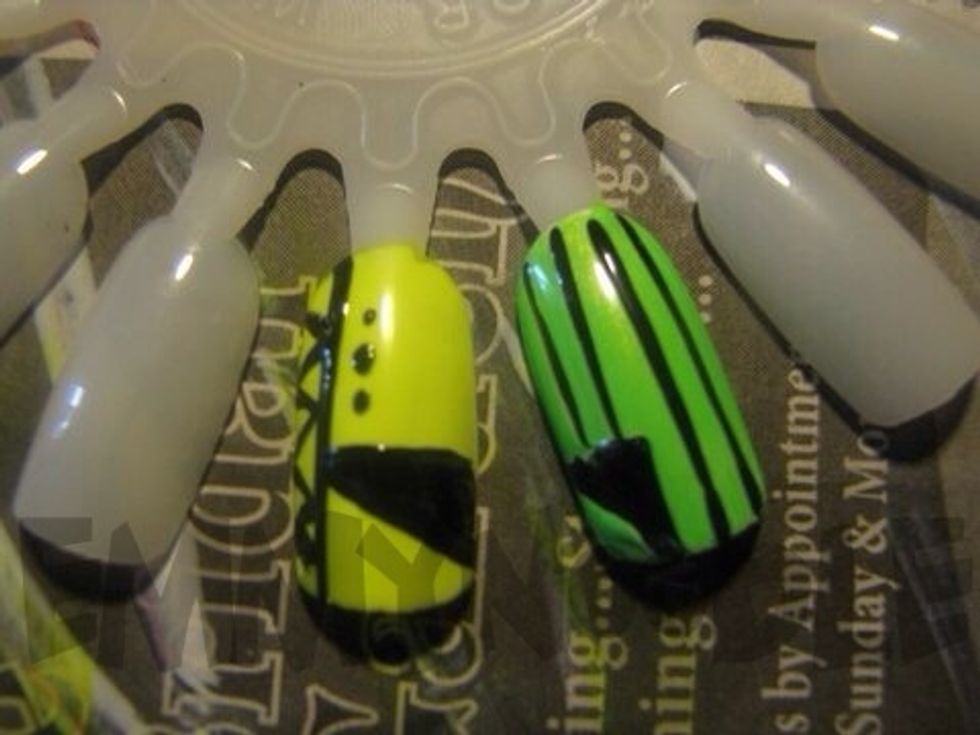 Make dots to the right of the off center black line on the yellow nail. And you're done! Let dry 15 min before applying topcoat.
Wet 'N Wild- I'm So Jaded
Wet 'N Wild- Did I Dye it Too Blonde?
Black striper
Wet 'N Wild- White Cream