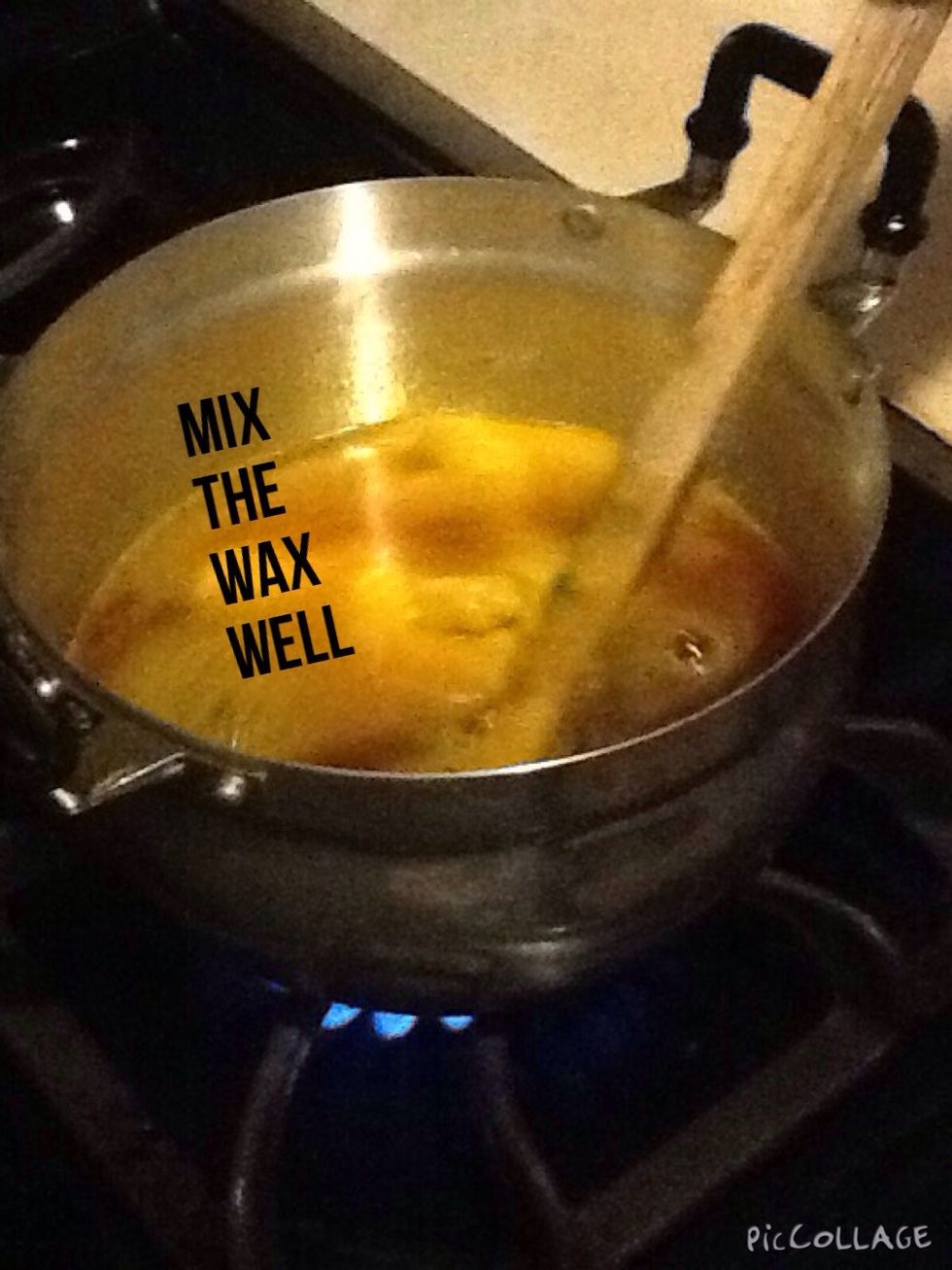 Take your wax and put on the stove to melt all of it. Make sure to mix it once in a while. Remember that some tips will be in the end of this snap guide.
Heat doesn't matter depends if your in a rush or not. The length of time the wax needs to melt is at least when it starts to boil or when all the wax is melted.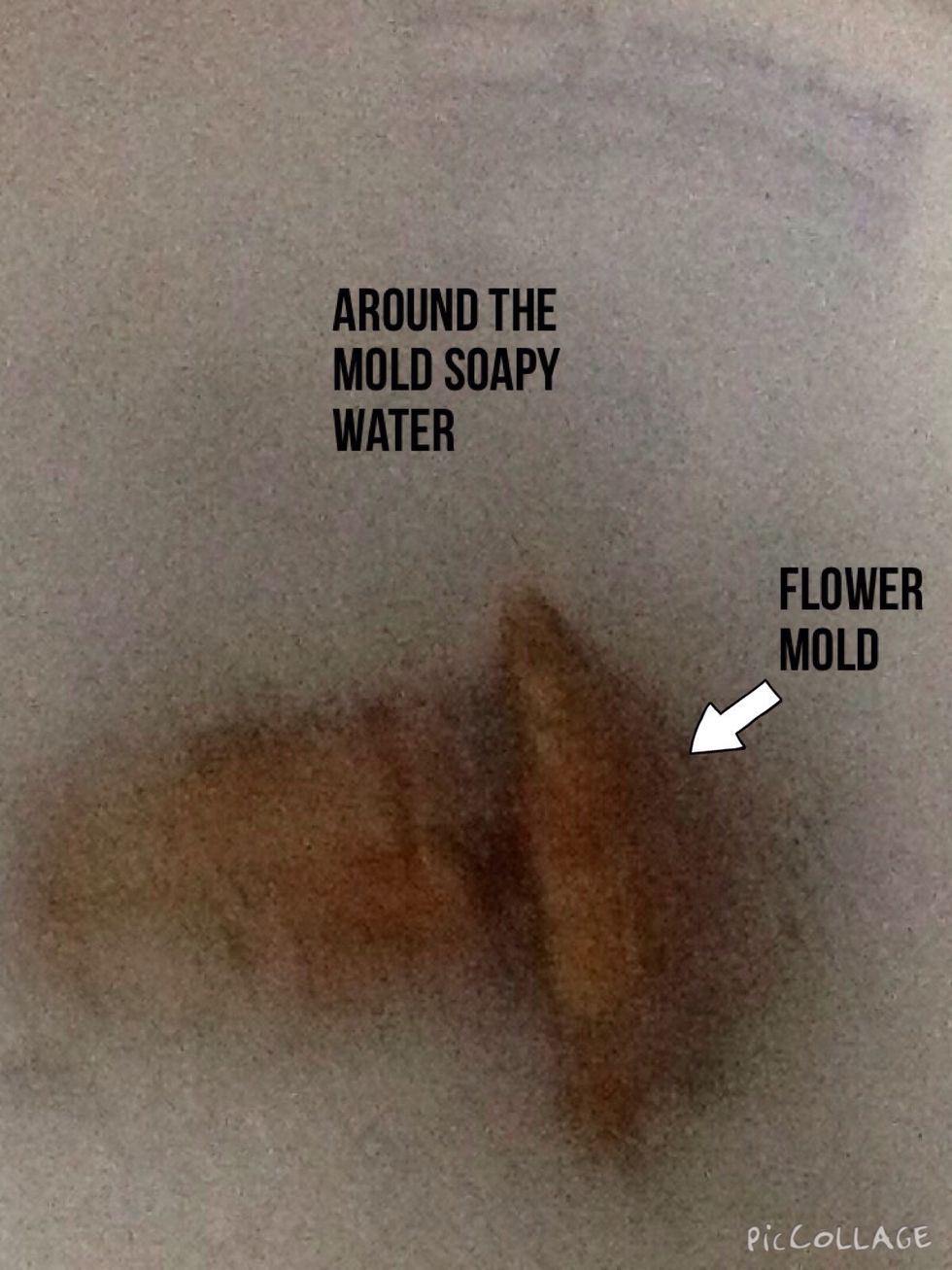 While the wax is melting, put your wooden mold in soapy - water container.
Let your wax cool for 3-8 minutes. Don't let it cool to long that you have to boil it again. Check with your finger, dip it a little in wax. It should come off if not then let it cool more.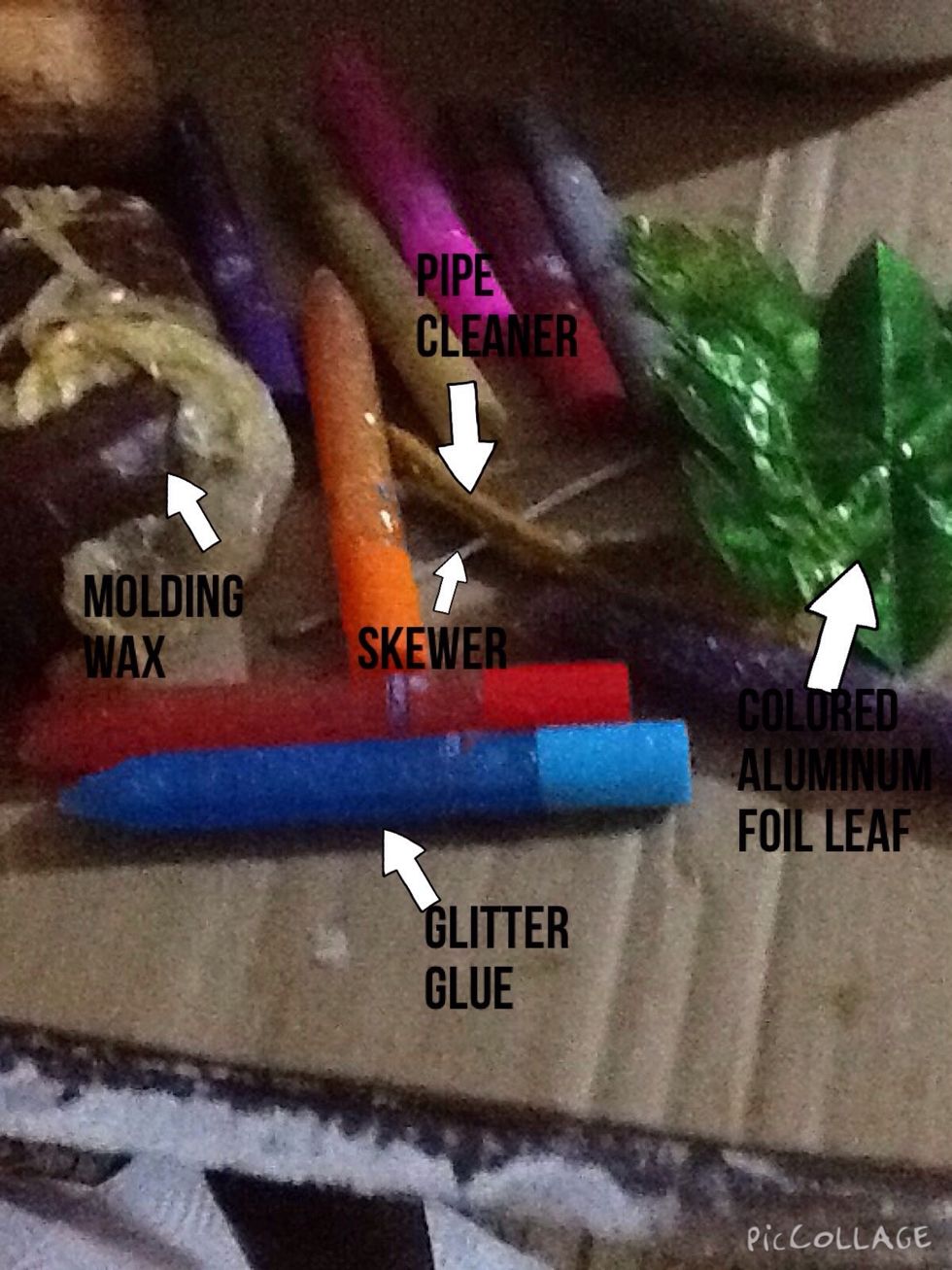 Let it dry. Then bring your metal skewer, moldable wax, glitter glue, colored aluminum, scissors and a pipe cleaner.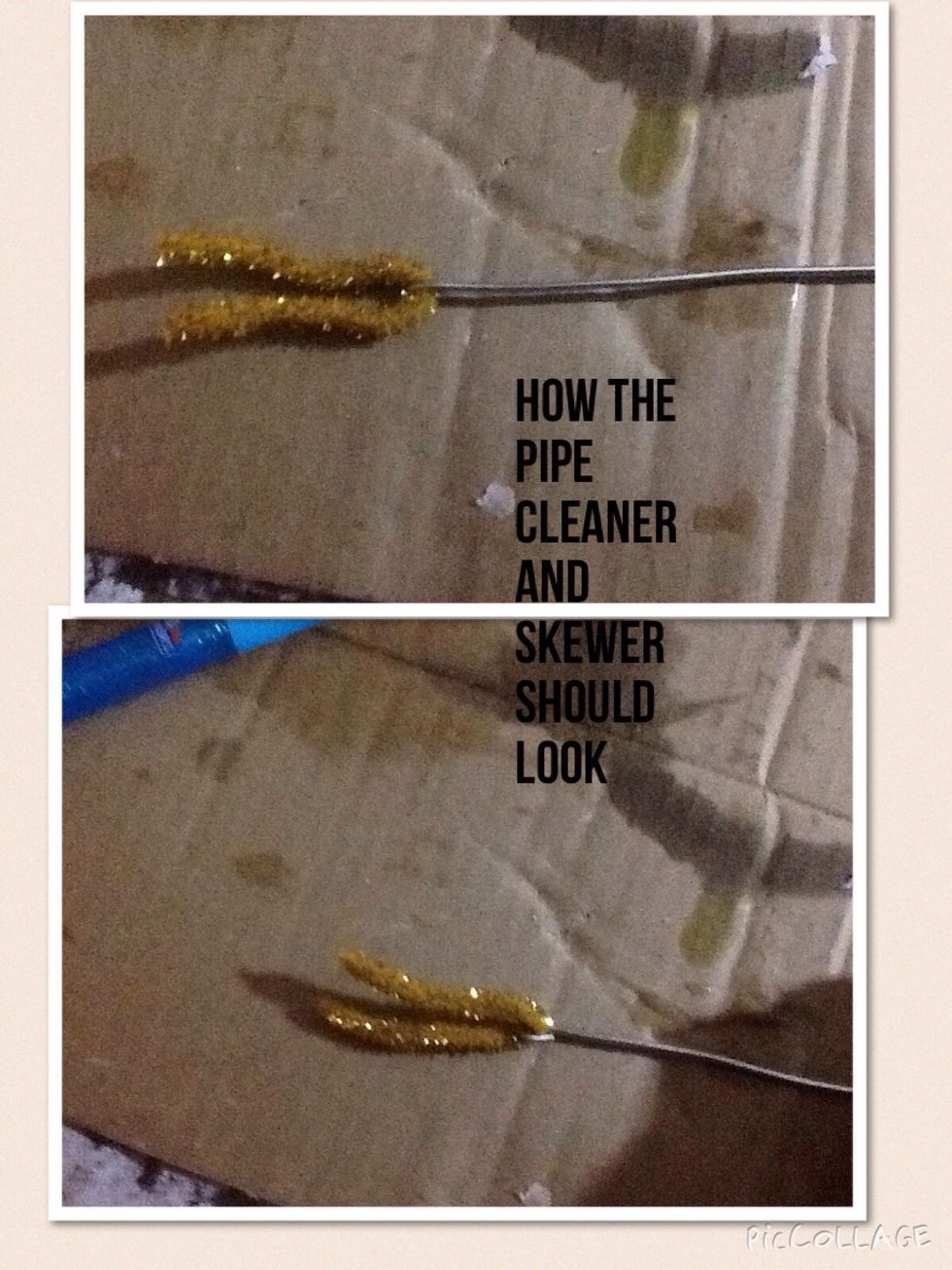 On the rounded part of the skewer, put the pipe cleaner through the loop making a v. That will be used as the pistil of the flower.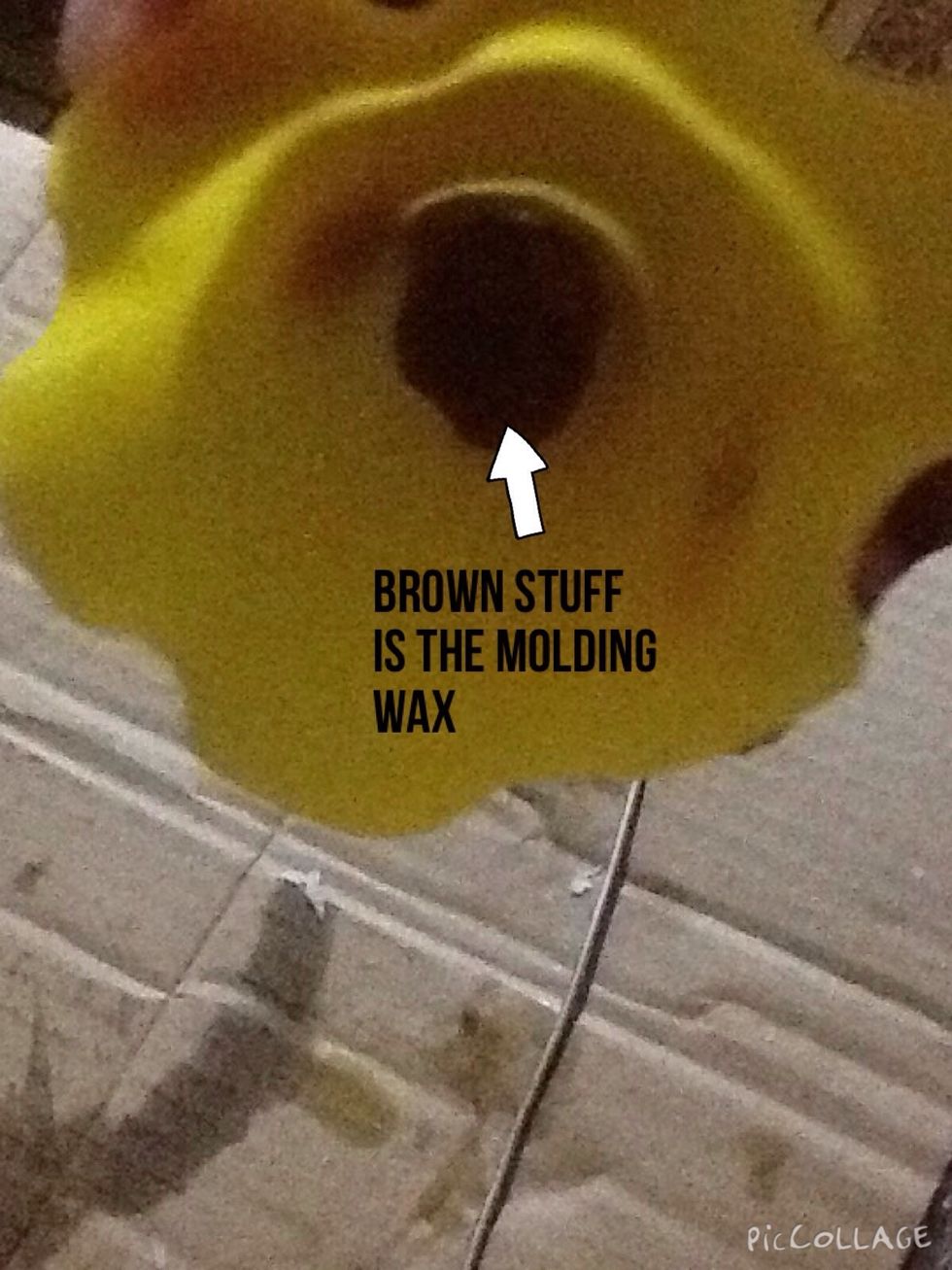 Put the moldable wax in the middle of the flower. All the way to the bottom of it.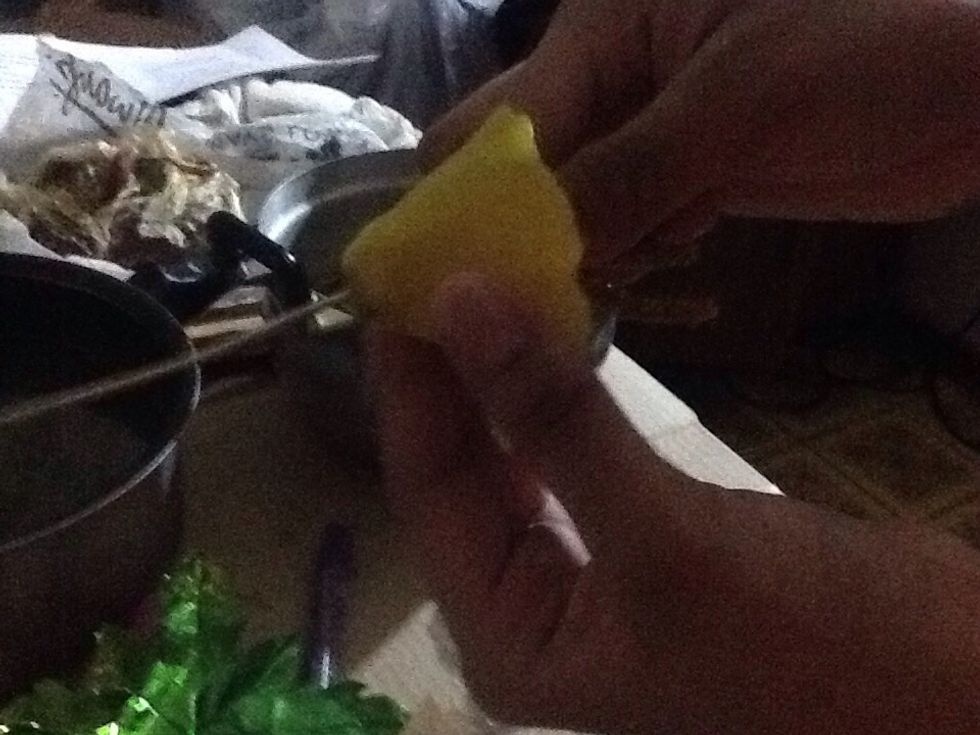 Then stick the skewer in the middle of the flower.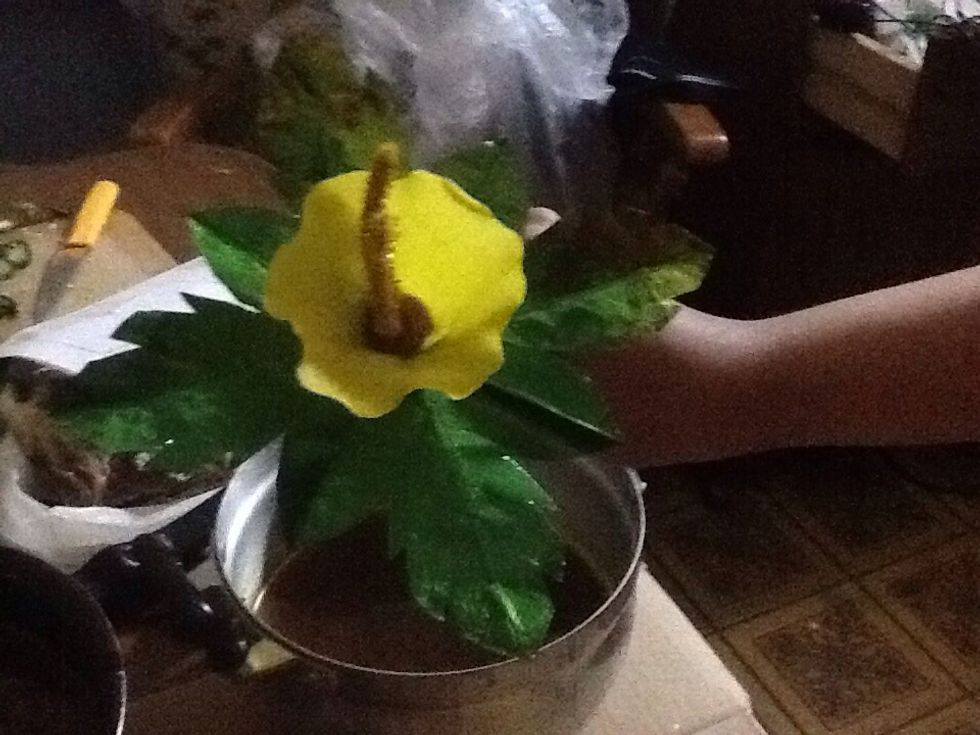 Make your leaves out of colored aluminum foil. Then put them under the flower as leaves. You can make them in any design.
Decorate your flower with the glitter glue in any color you want. You're done.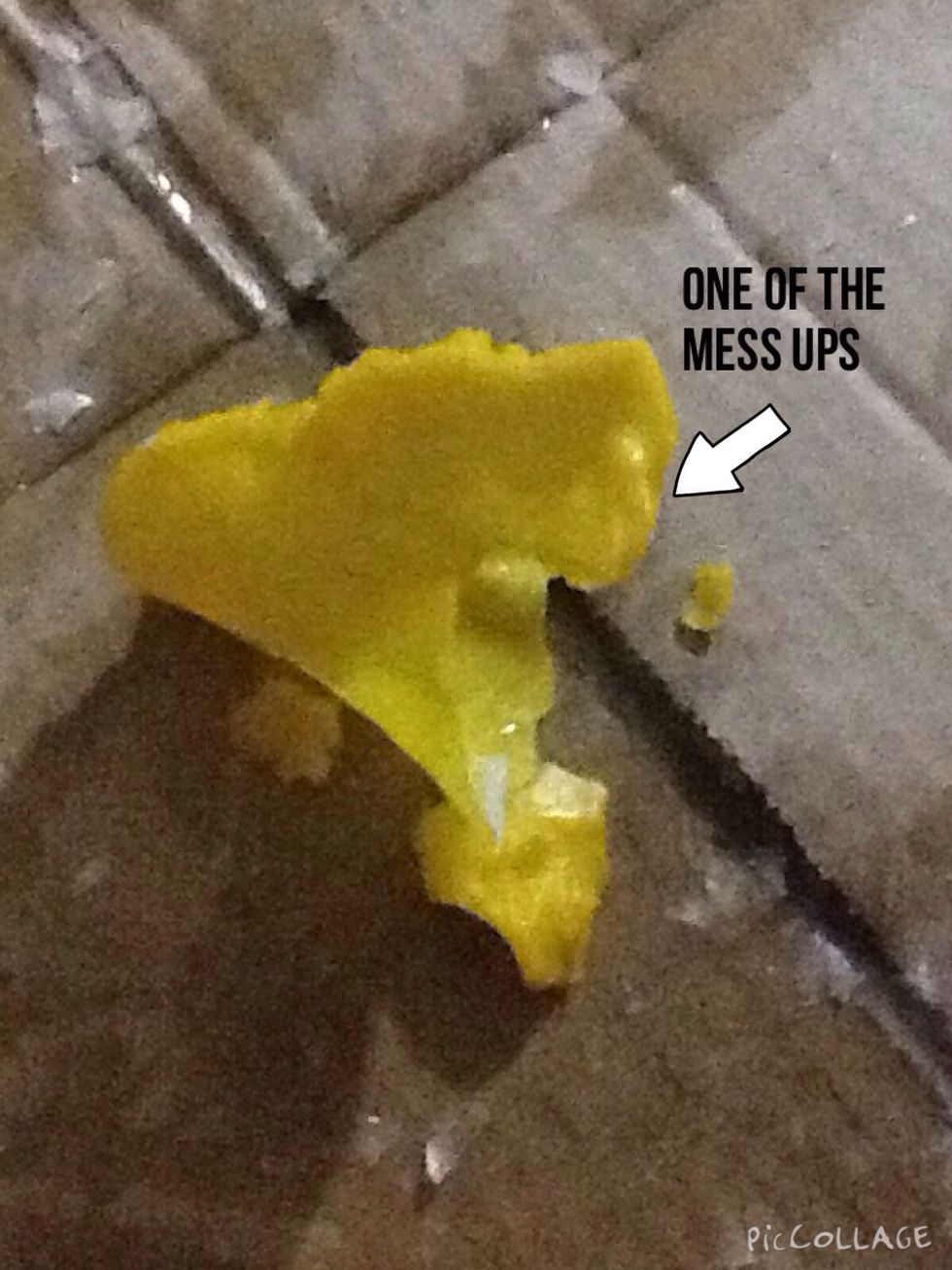 Not all of them come out perfect like this one. Keep trying until you get a nice looking one.
The ones I made myself with a little help of my brother.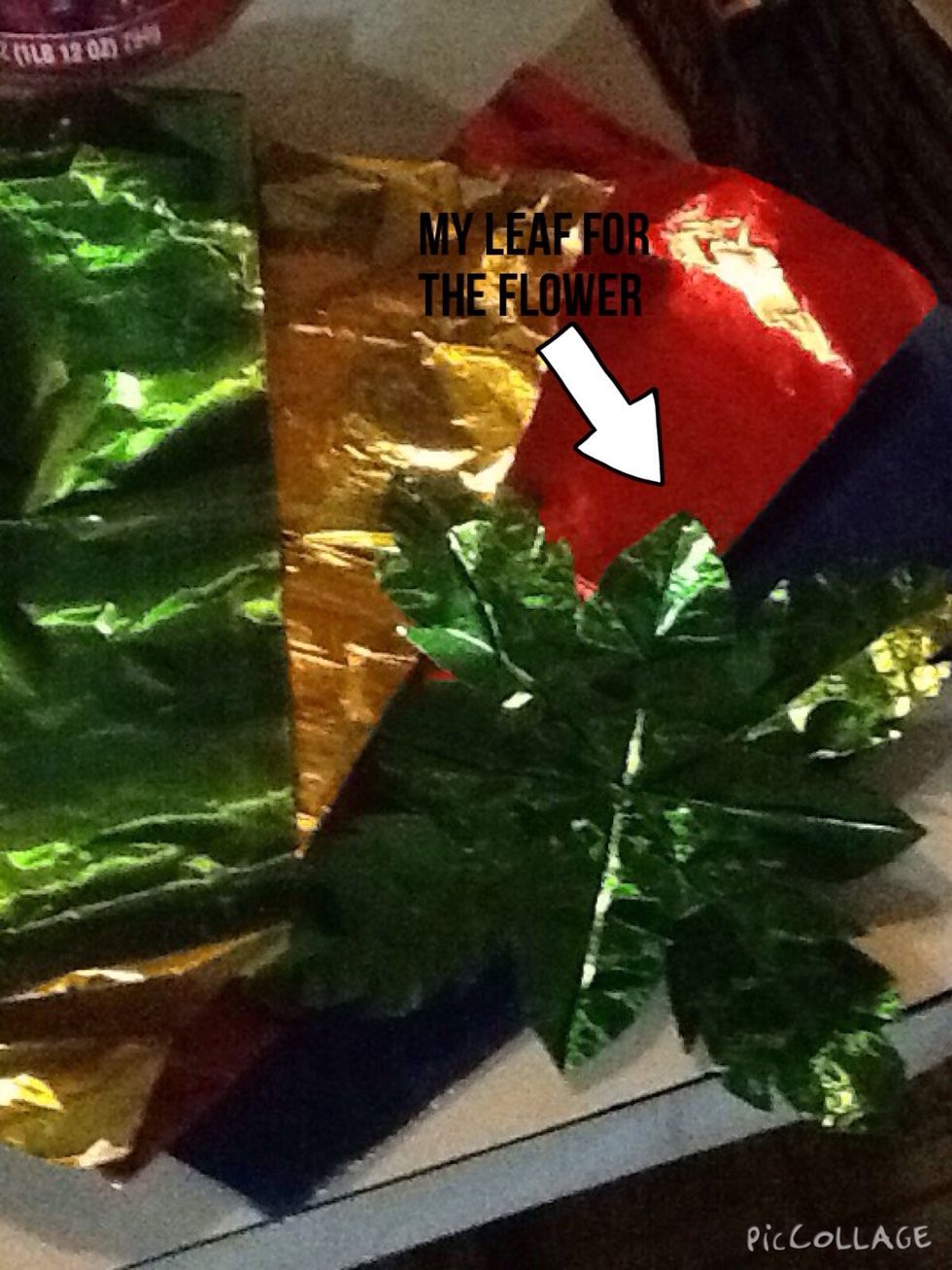 Different colors for leaves and the leaf I used.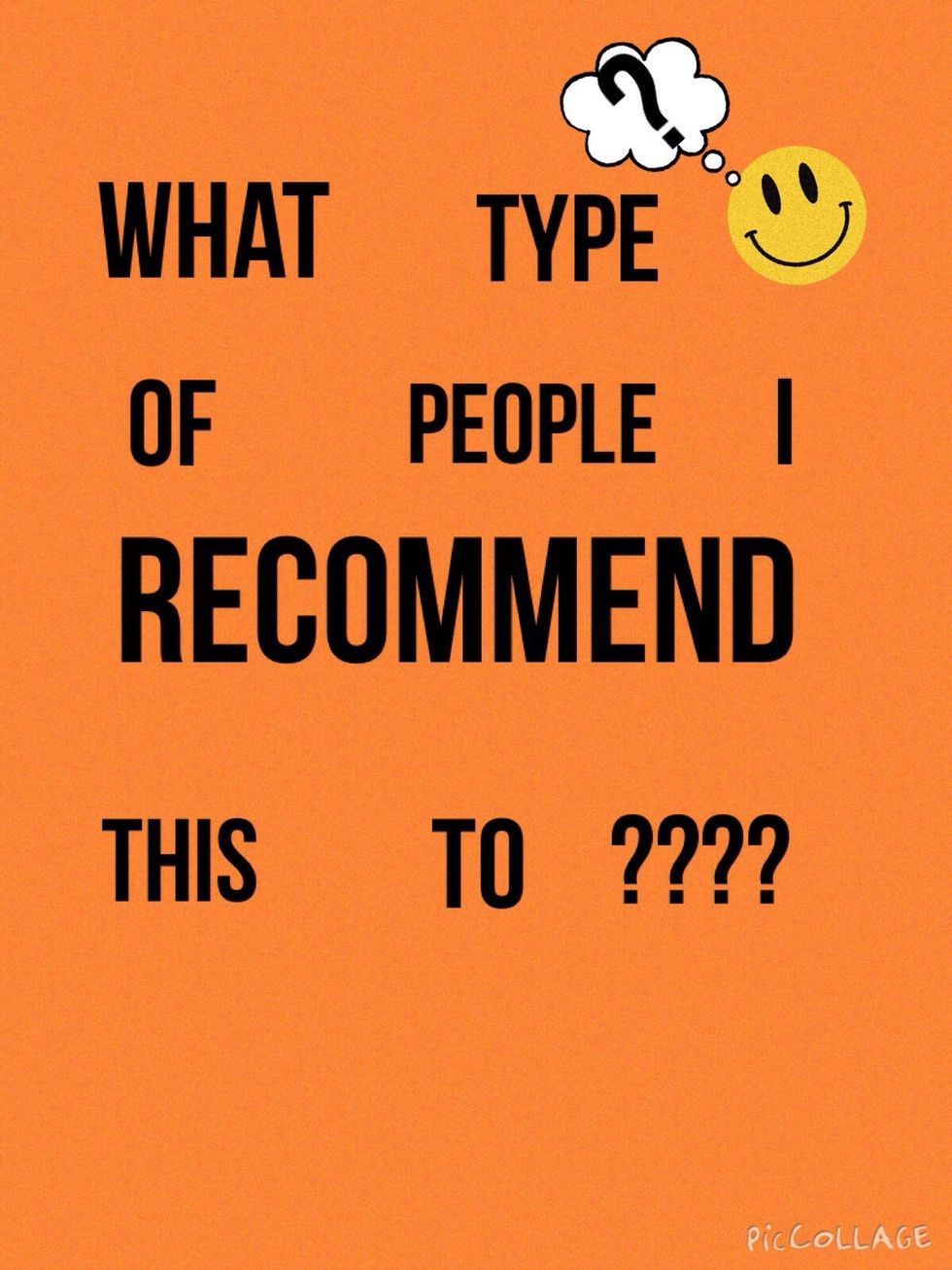 I recommend you start with yellow wax its a lot stronger than white wax. Next try with different colors not white yet. Once you got the hang of it try white. Warning white is very delicate so careful.
I love making these flowers they work as decorations and many other things you can also put them on candles I will put a picture of this in the end.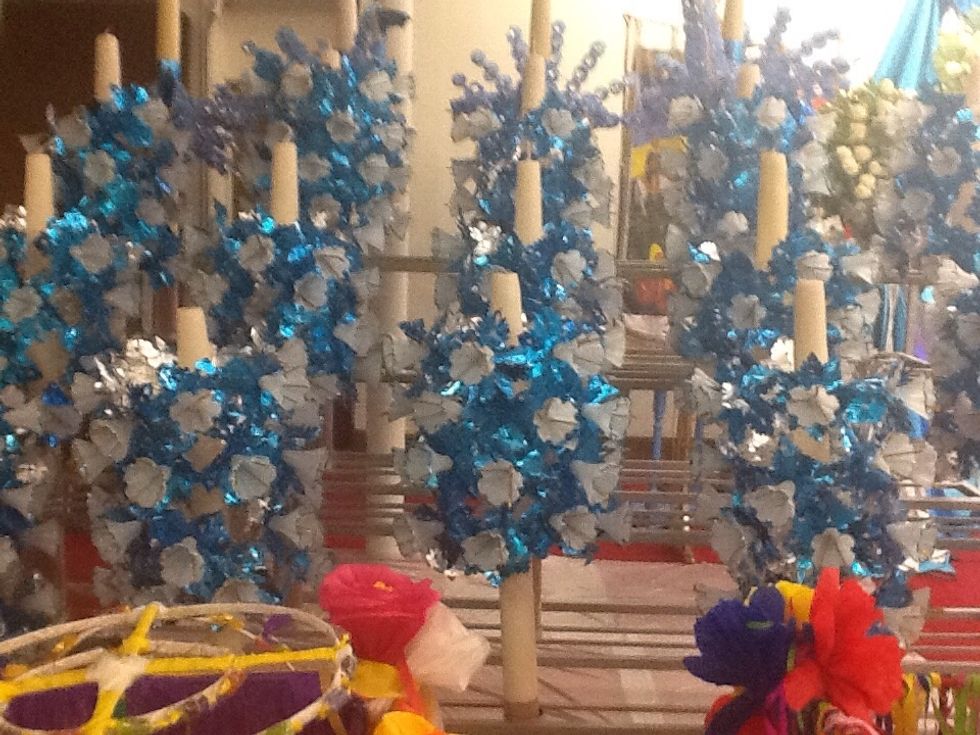 These are from a celebration you can put them on smaller candles just don't use very big skewer.I might make another snap guide for that.
1.0 pipe cleaner
1.0 piece of colored aluminium foil
3.0 Glitter glue what ever color
1.0 Moldable wax
3.0 Metal Skewers
1.0 Wooden flower mold (this is hand made)
1.0 Pair of scissors
1.0 Pot that you won't use ever again
1.0 Container for cold water