Got bored again? 🙊 The weather is bad outside and you just want to do something? ☔ Let's recycle those tubes into beautiful art 🌸
61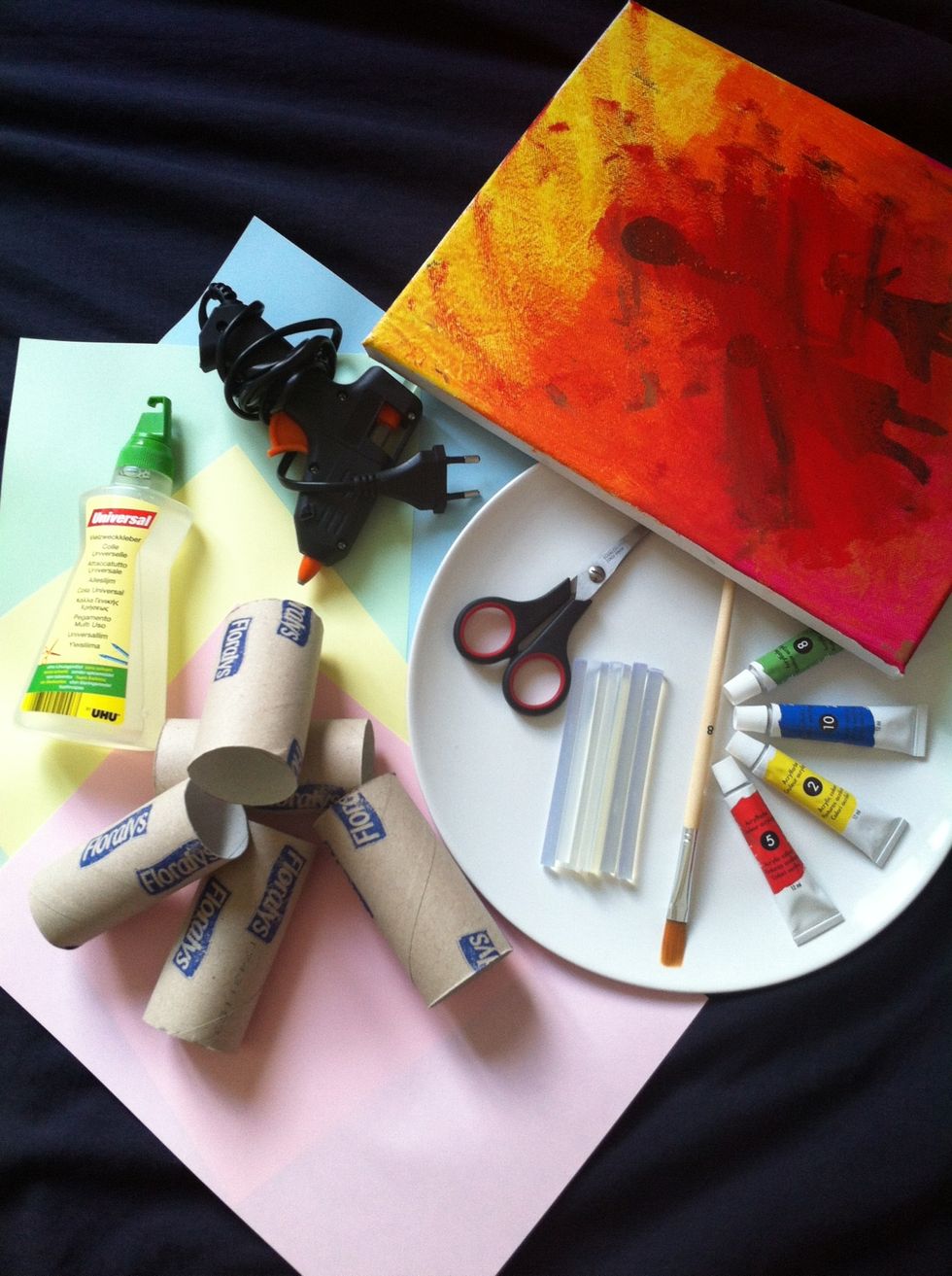 Gather all the things you need 📌 Let's start this. Uuuhhuuuu!! I'm excited. Are you? 😋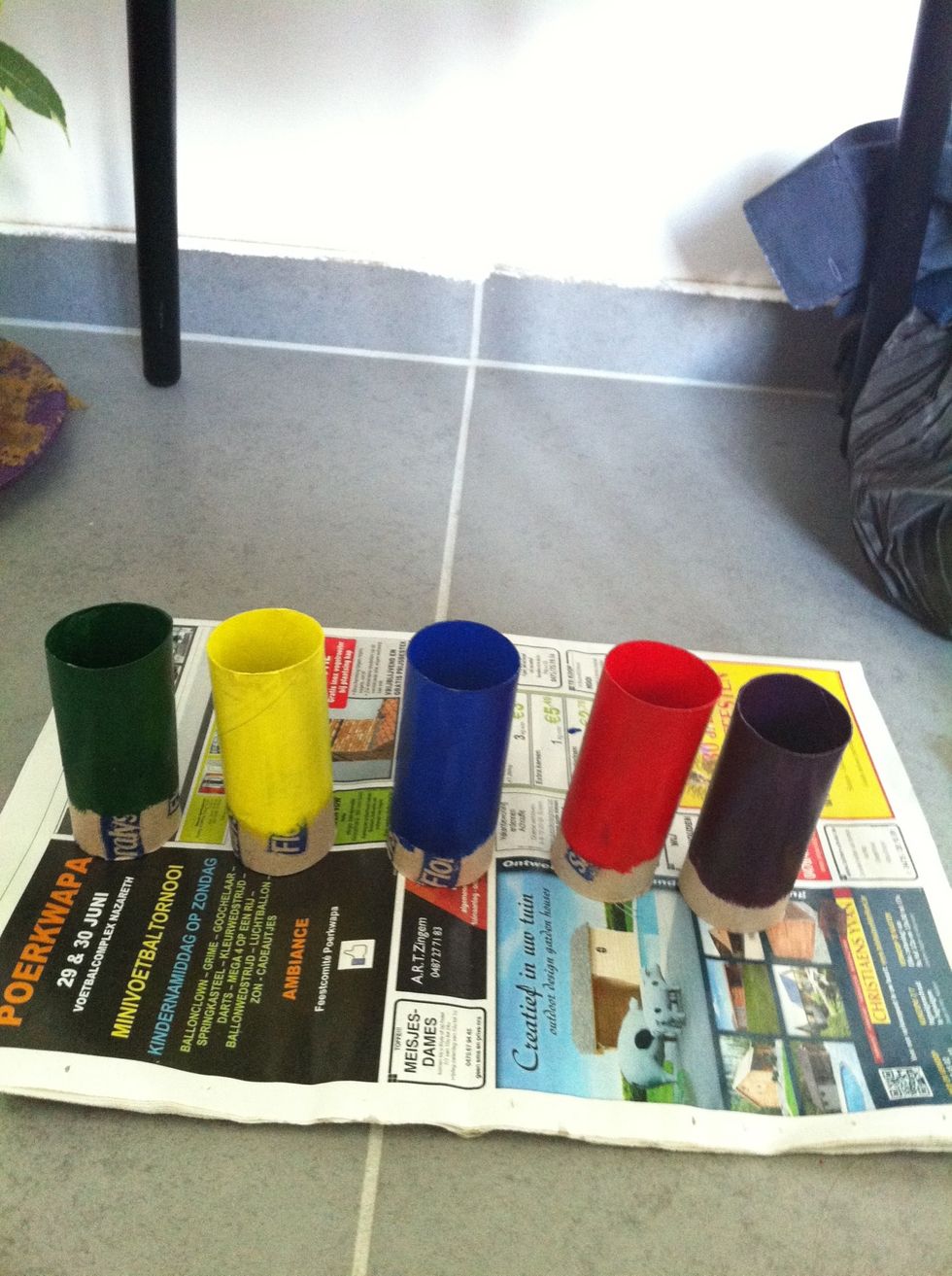 Paint your tubes, inside and out, and let them dry.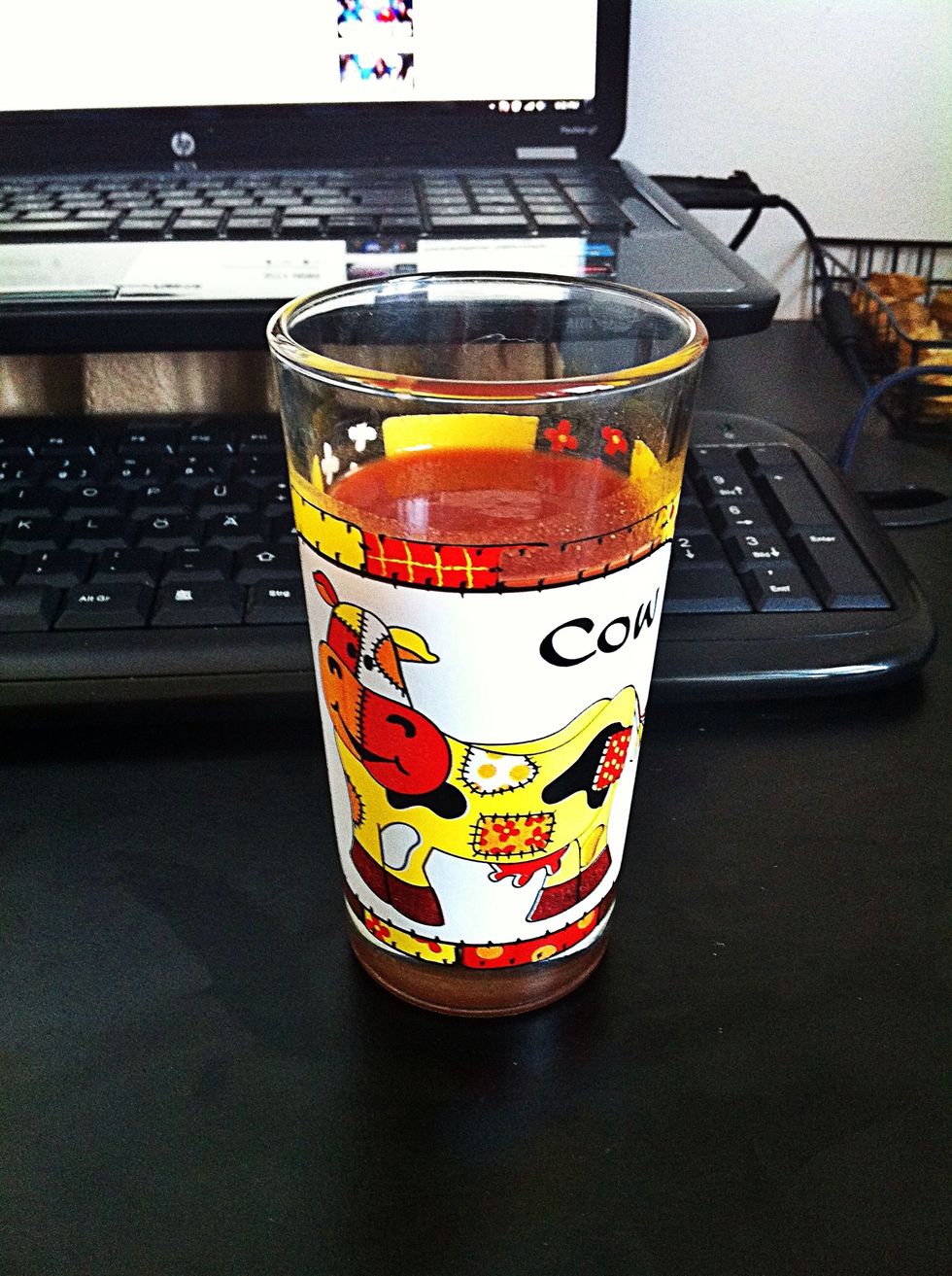 While you wait⌛ enjoy a drink🍹, because it's summer☀. I love tomato juice. I add a pinch of celery salt and voilà! Best drink ever 😝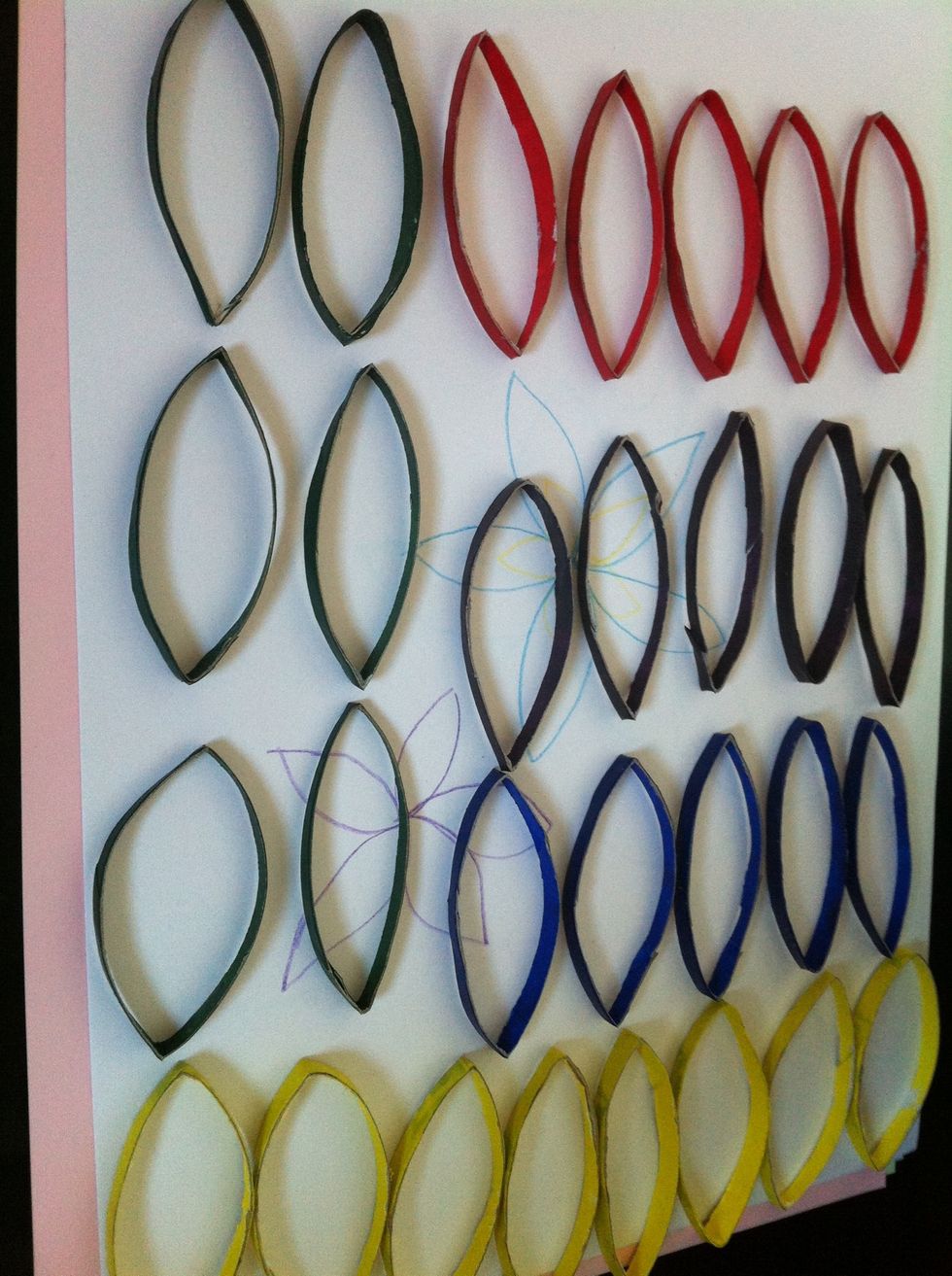 Cut each colour in strips about 0.5 cm (0.19 in)
I am making a flower pattern, so everything from now on is related to that. You can choose whatever pattern you want.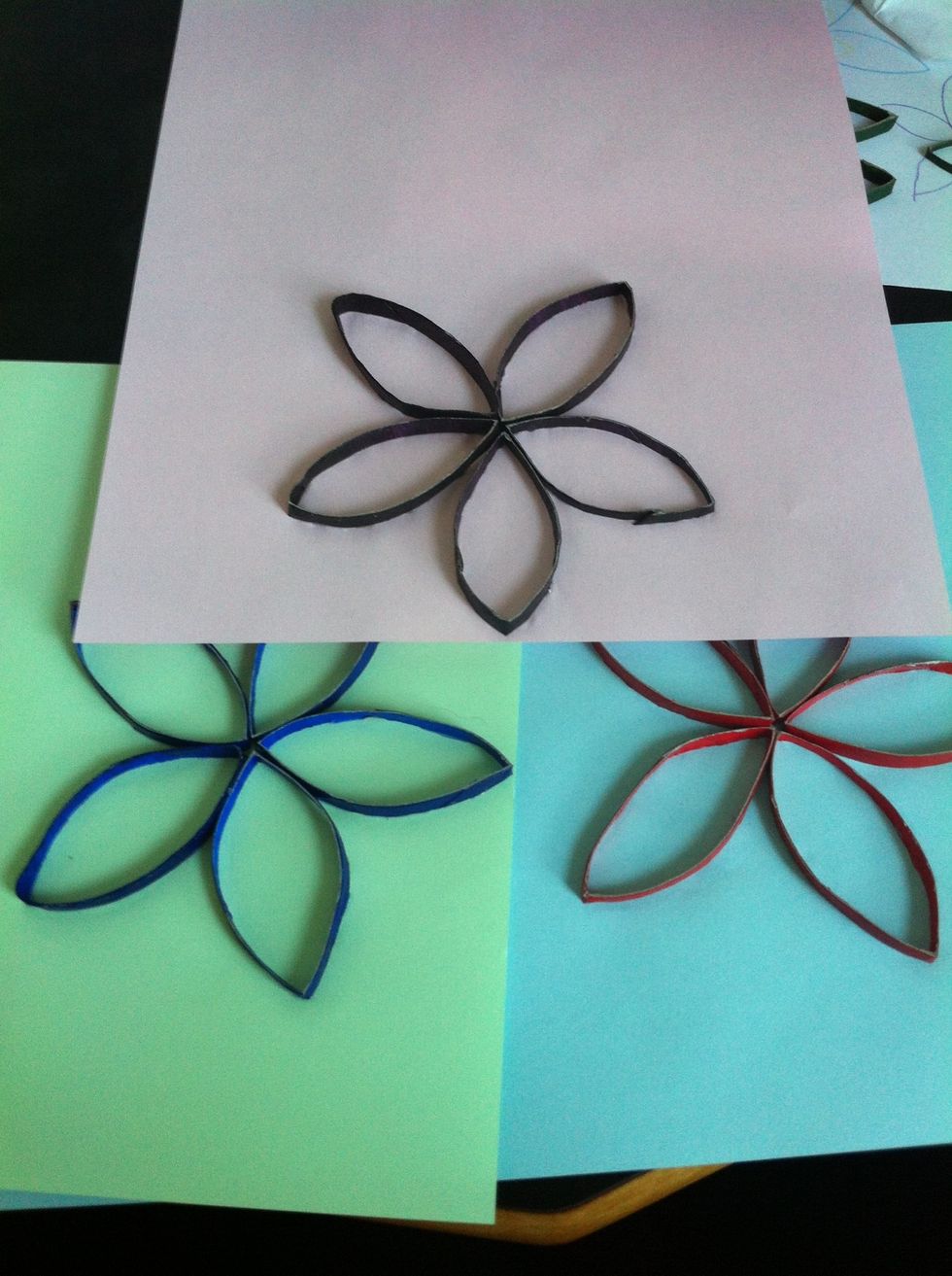 Glue the pieces to the colour paper to make the flowers. Let them dry a bit.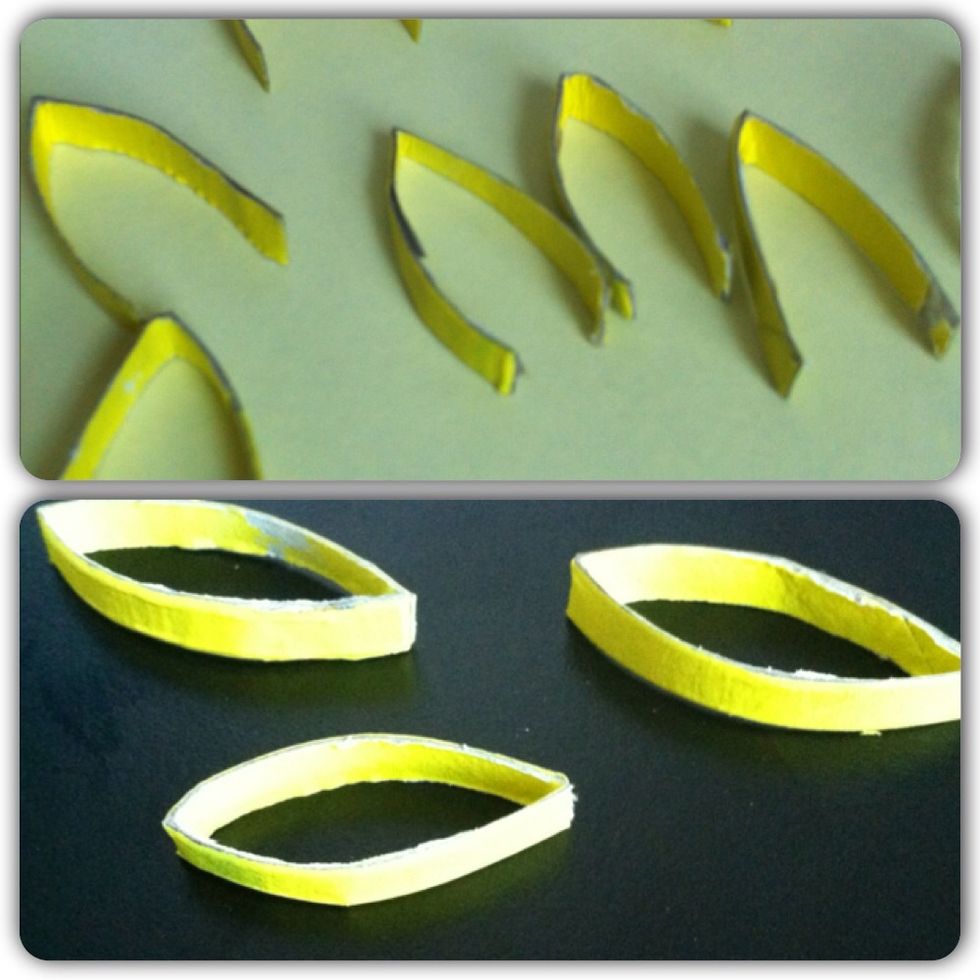 Cut the yellow strips in half and glue them together to make smaller petals. Glue the petals separately to the yellow paper.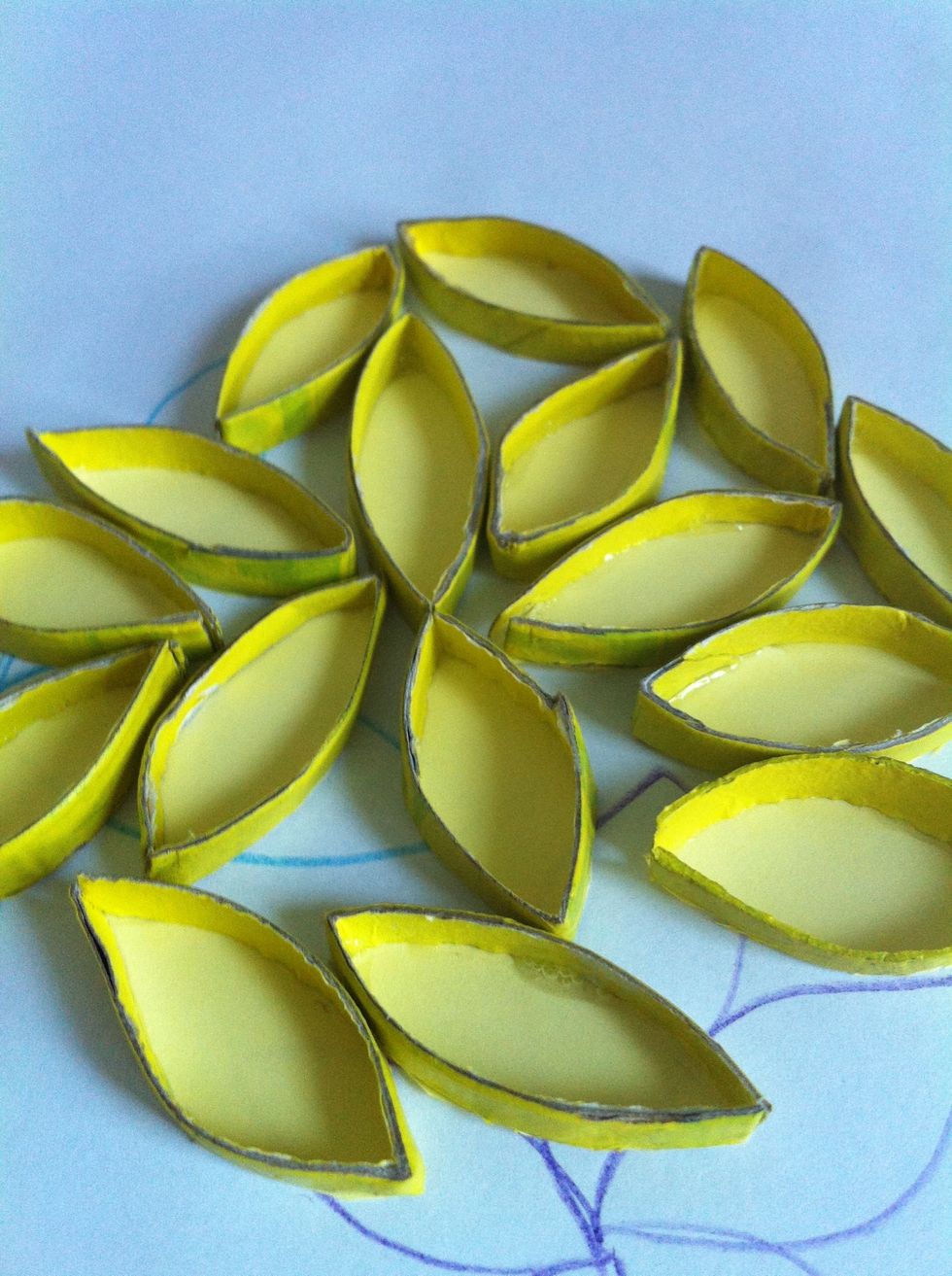 After the glue dried, cut the small petals from the paper.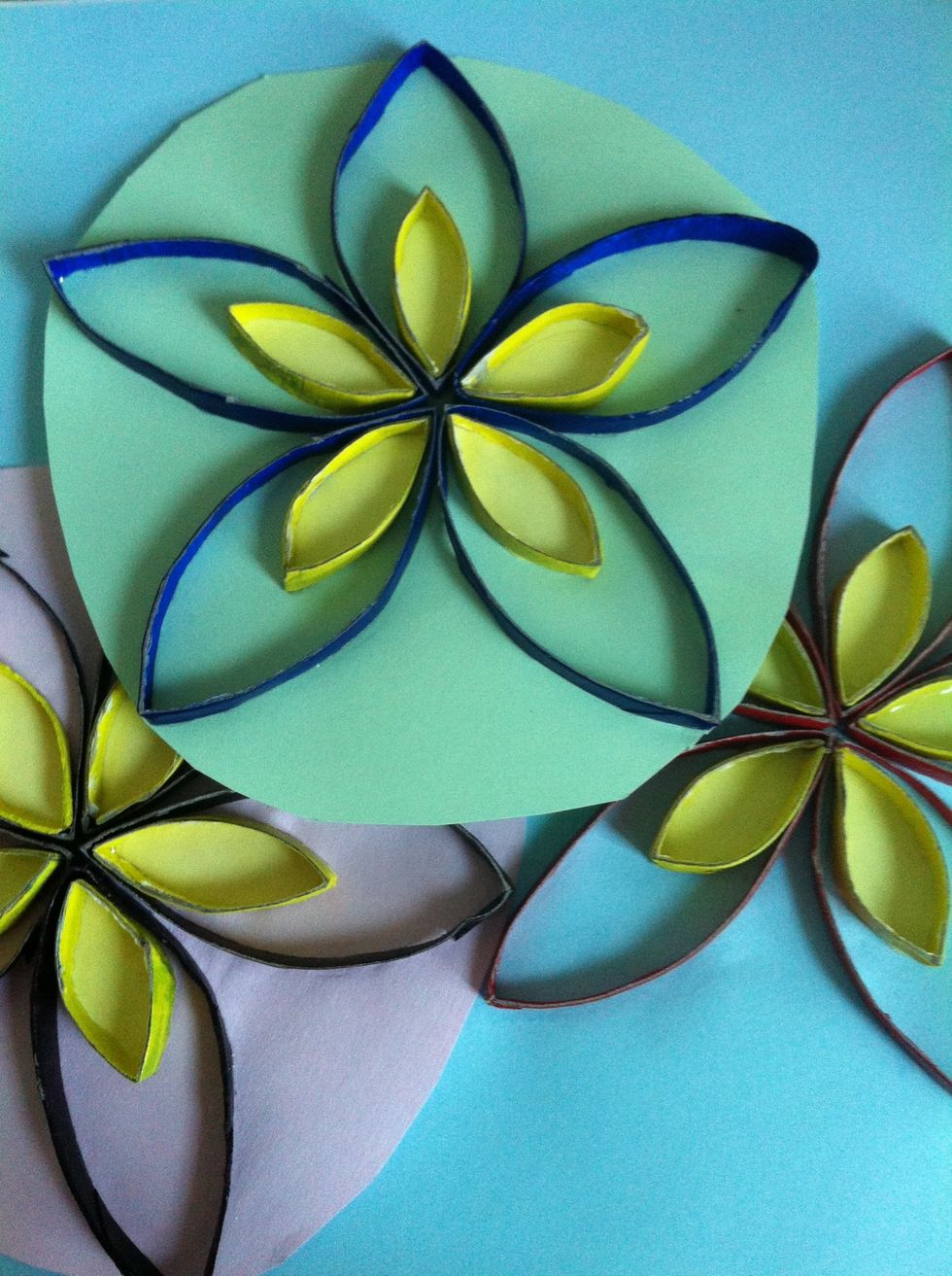 Glue the small petals in the middle of the bigger ones, and cut the flowers from the papers.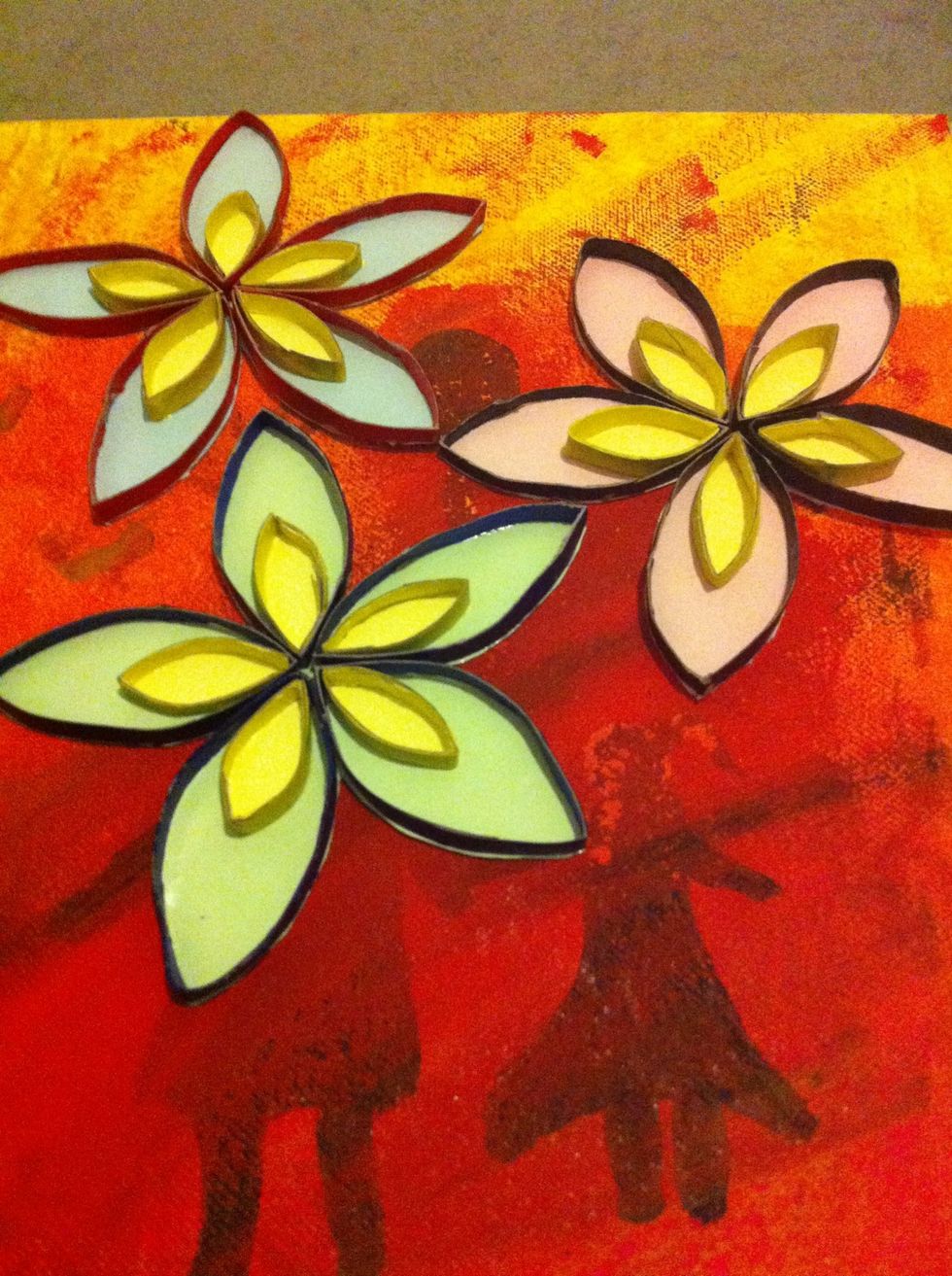 With the glue gun, glue the flowers to the painting.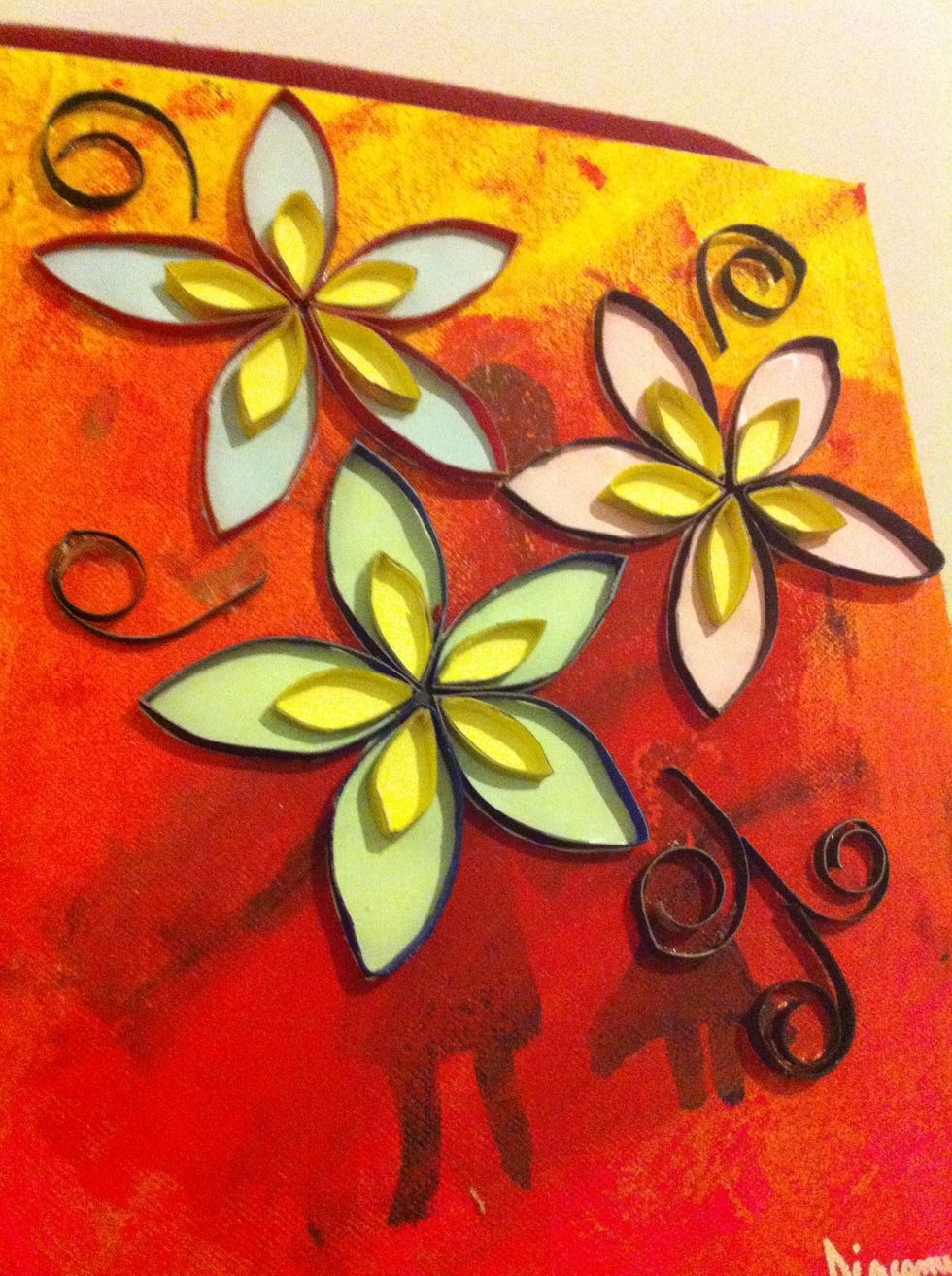 Add some green leafs and you are done 👍Sit back and admire your work 🙌 Isn't it just lovely? 😘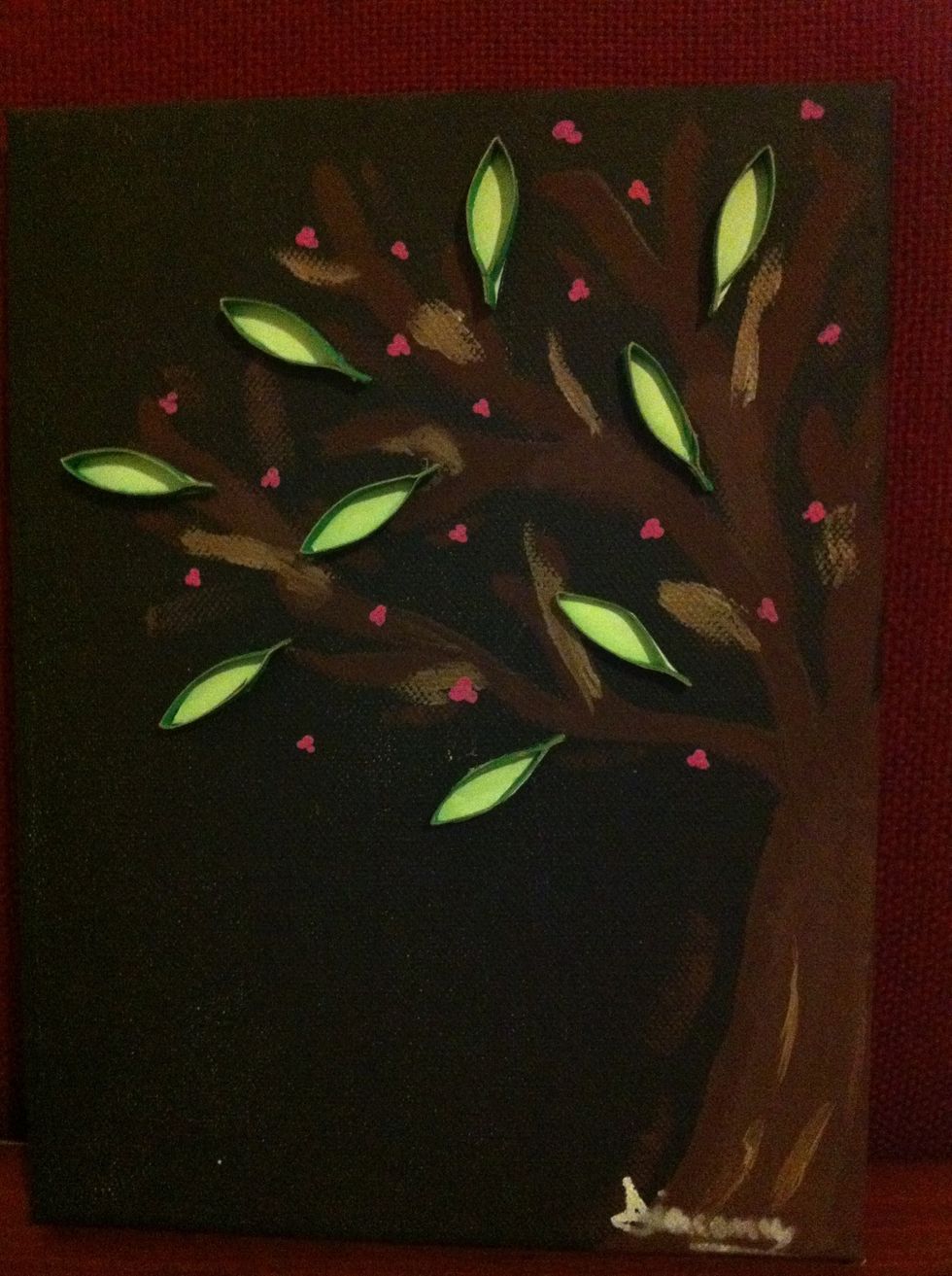 Other roll art that I made some time ago 😍
This was made with kitchen roll tubes 😜Sparkly ✨
Toilet paper tubes
Scissors
Paper glue
Glue gun and glue sticks
Colored paper (optional)
Water colors (or acrylic paint)
Paint brush
Old painting (or something you want to add it to)