How to create tmnt nails!
This is a step by step tutorial on how to make Teenage Mutant Ninja Turtle nail art. Any questions? Just comment!
25
Start by painting your nails a lime green color. Then paint a blue, purple, orange, and red band across the top of your nails.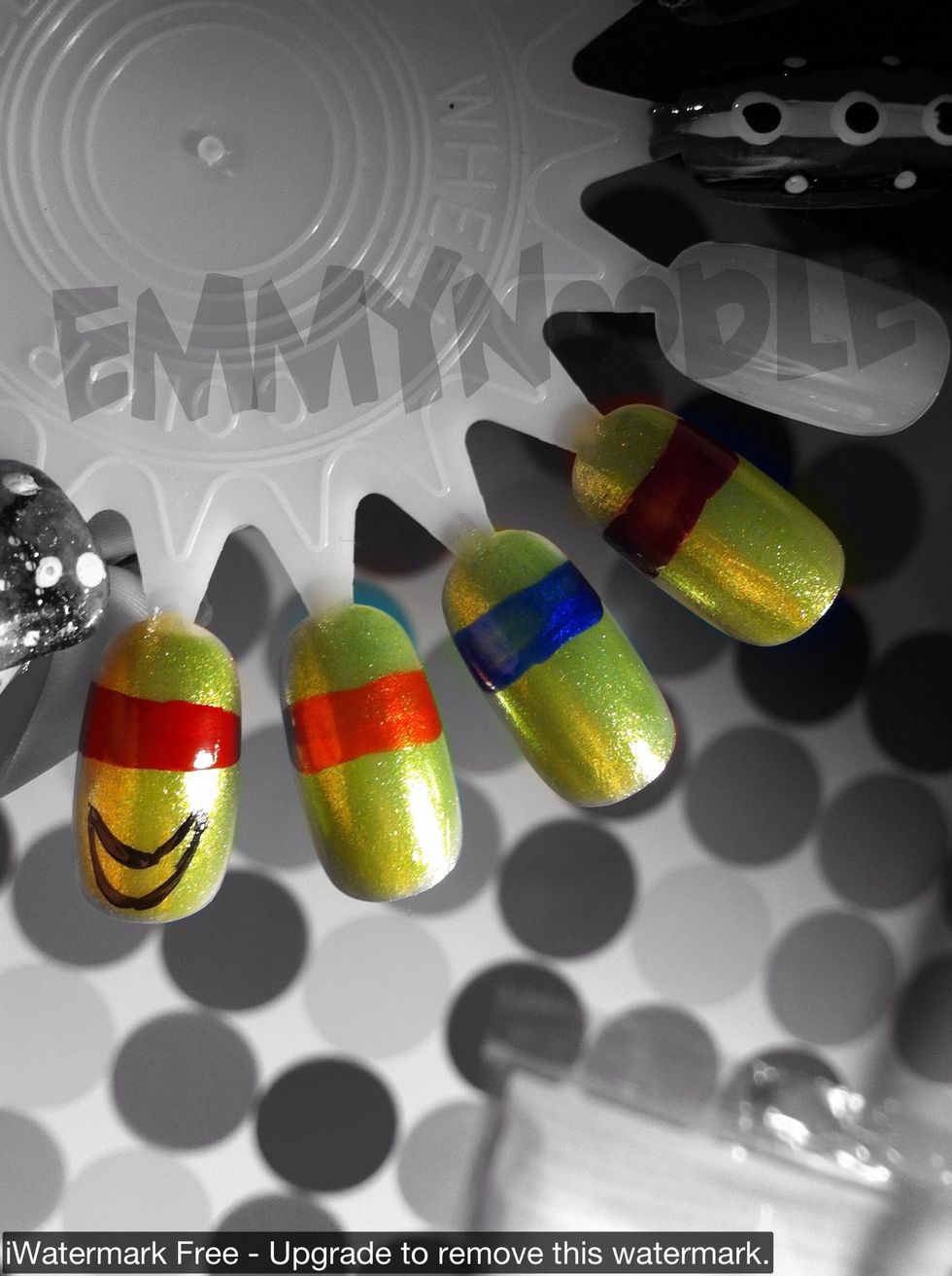 Next make a half moon shape for the mouth using either a black striper or a toothpick.
Fill in the mouth with black polish and add smile lines.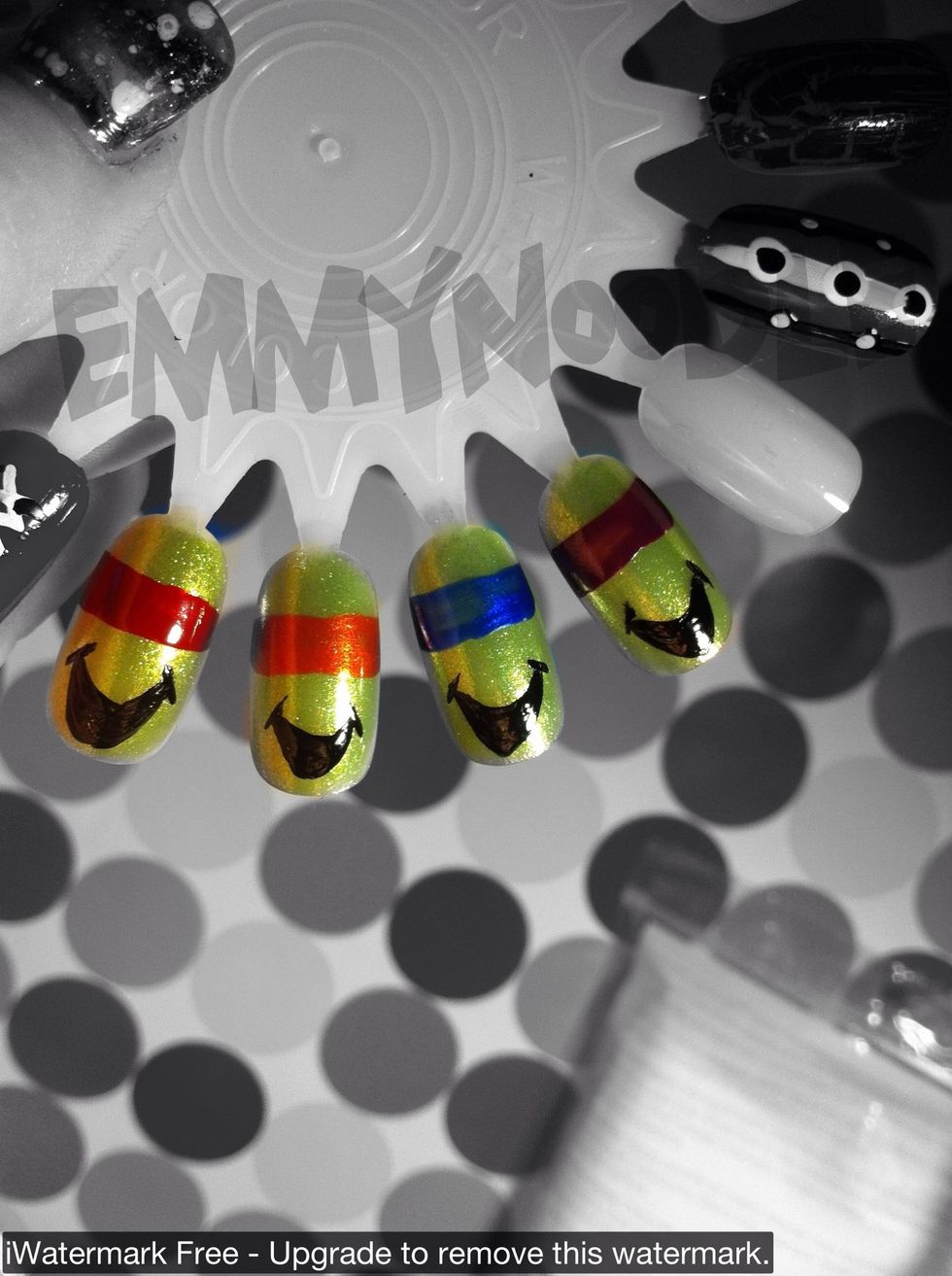 Repeat on each nail.
Using a dotting tool, make two back dots for eyes on each nail.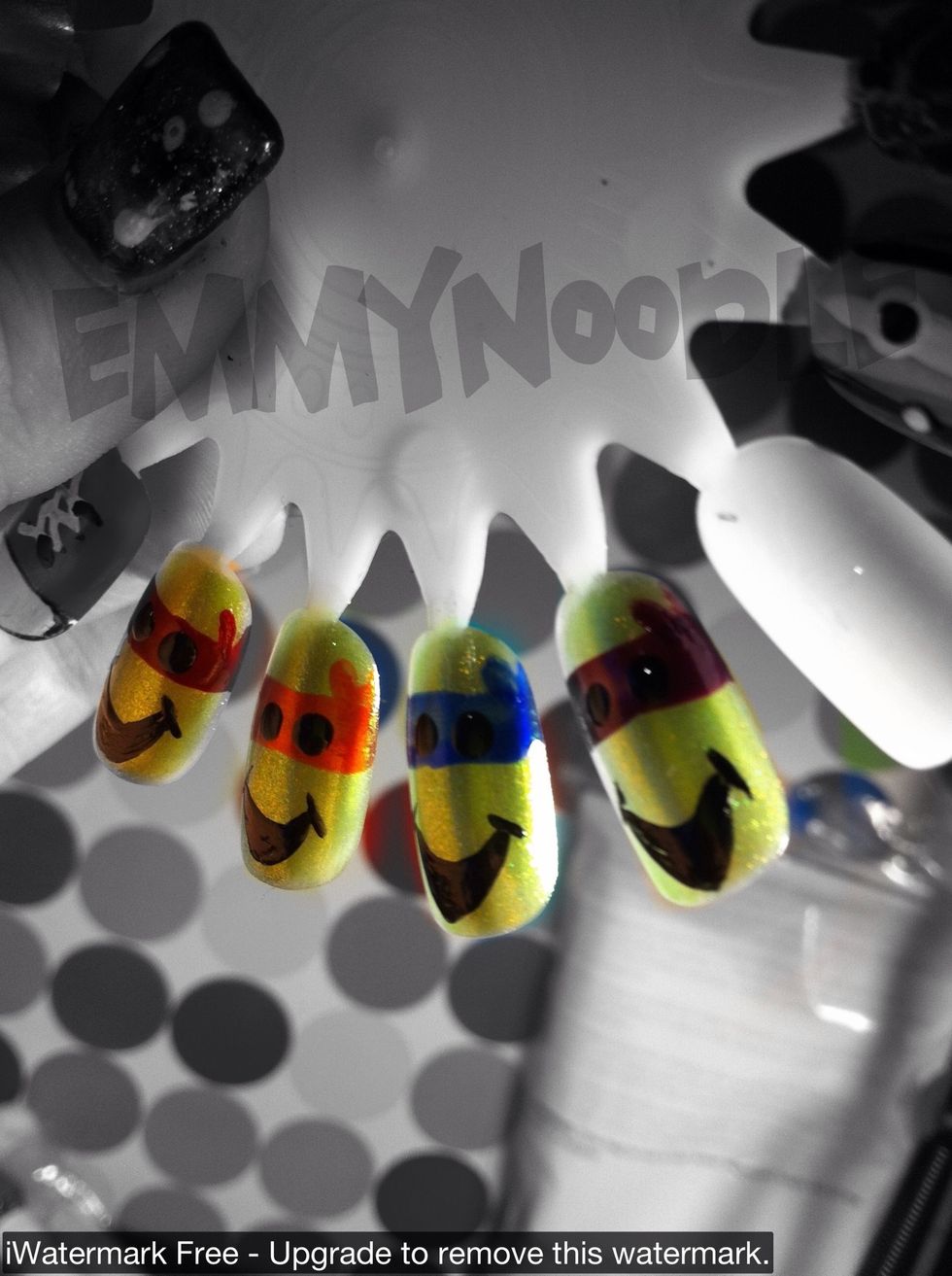 Using a toothpick or striper create ties on the side of each face where their masks tie.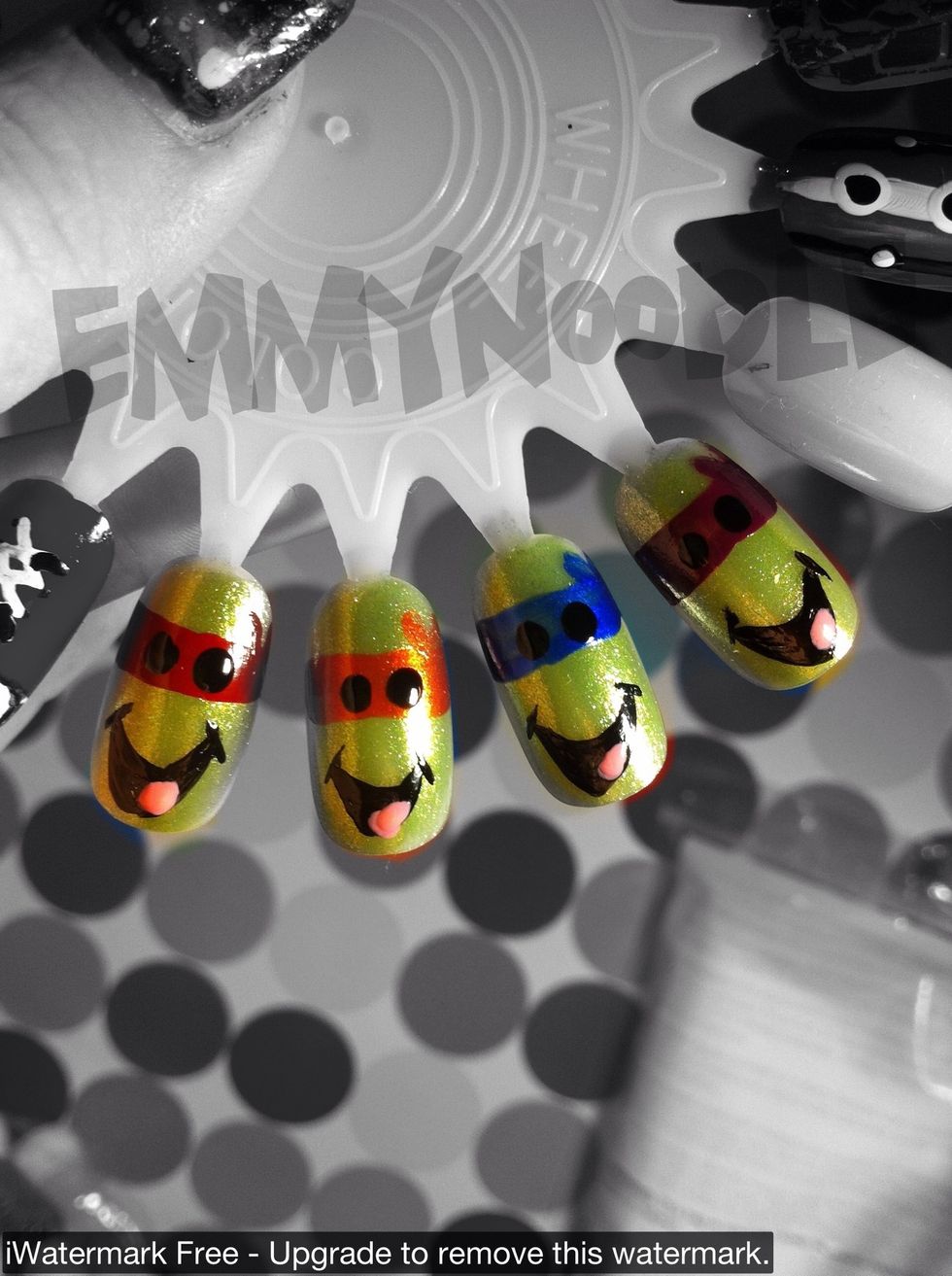 Using a pink polish use a dotting tool or toothpick to create a tongue in each mouth.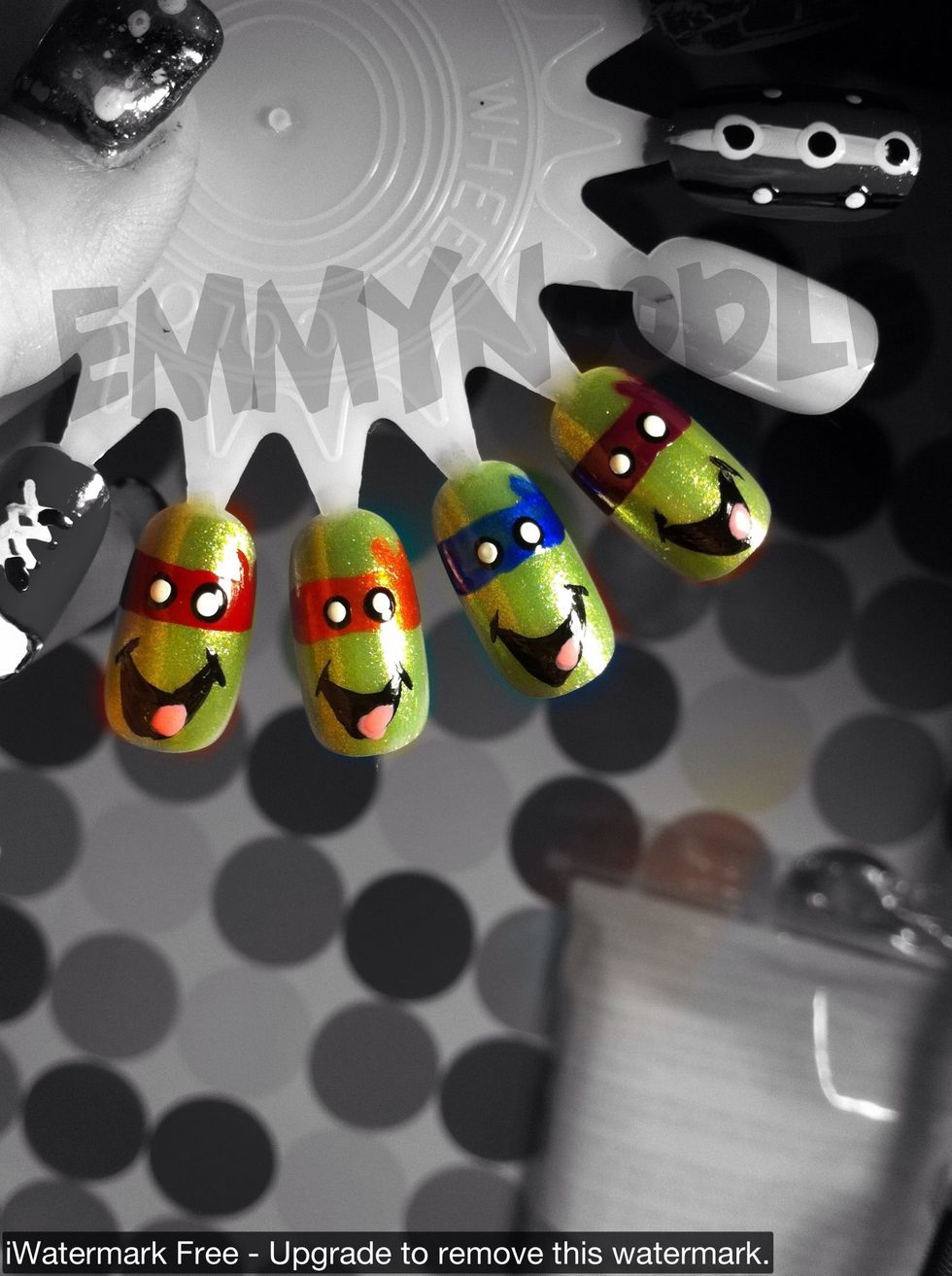 Using your dotting tool again, make white dots over the previous black ones.
Make a final black dot in the eyes. Let whole design dry for 15 minutes before applying your topcoat.
The creator of this guide has not included tools