This is the last step of your iMovie. You will name the cast and provide the credits.
Type your movie title here. Once it is entered here, it will automatically appear in your movie.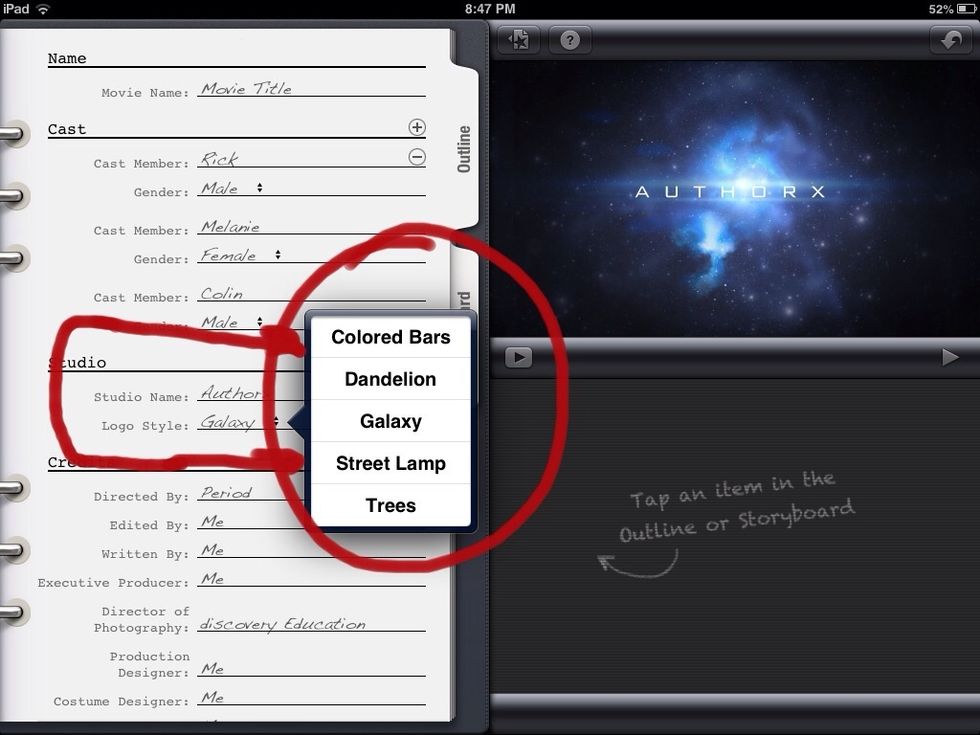 You can name your studio and select a logo style. Please make sure it is school appropriate.
The Executive Producer should be your teacher.
Director of photography should be Discovery Education. That is the source of the photos.
The music credit should be iTunes. You can create the rest of the credits. It should be school appropriate and NOT include any student last names.
The creator of this guide has not included tools