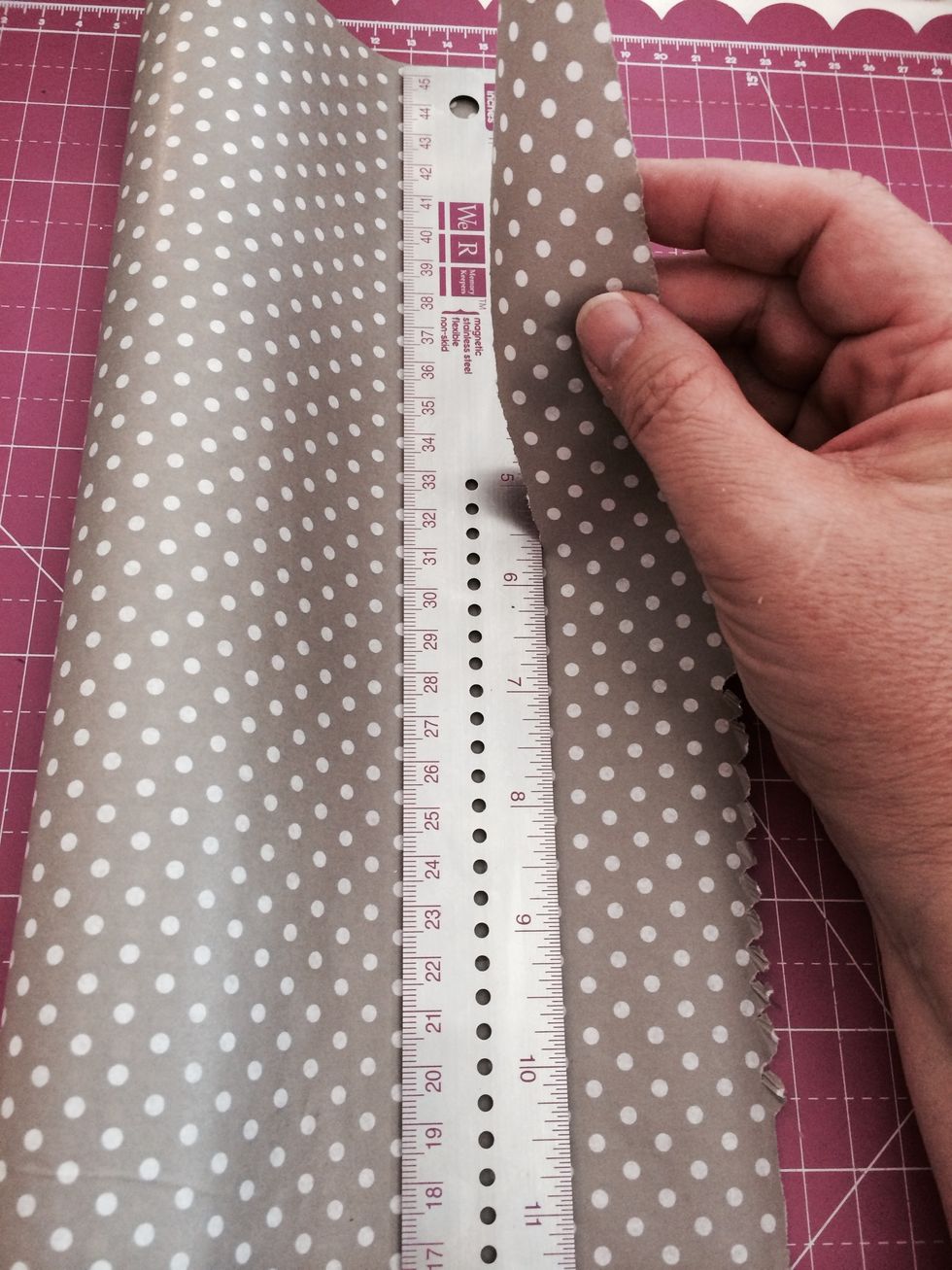 tear strips in the width you desire (I did 1 1/2" wide) I used my magnetic ruler and magnetic cutting mat-easy peasy!!!!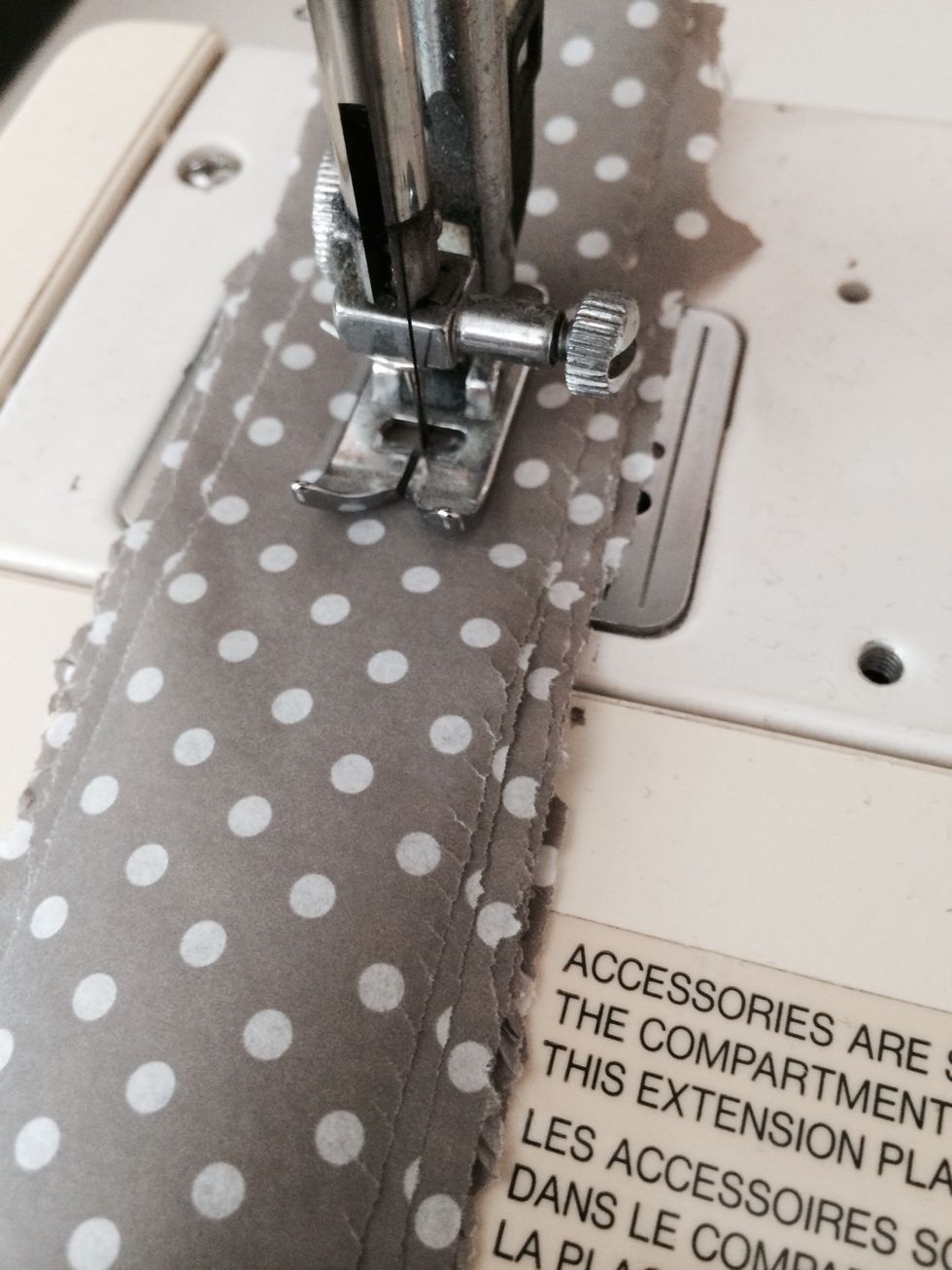 stack many strips (mine are all slightly different widths-it's okay, you are going to cut them with fringe scissors then scrunch it up) the shaggier the better :)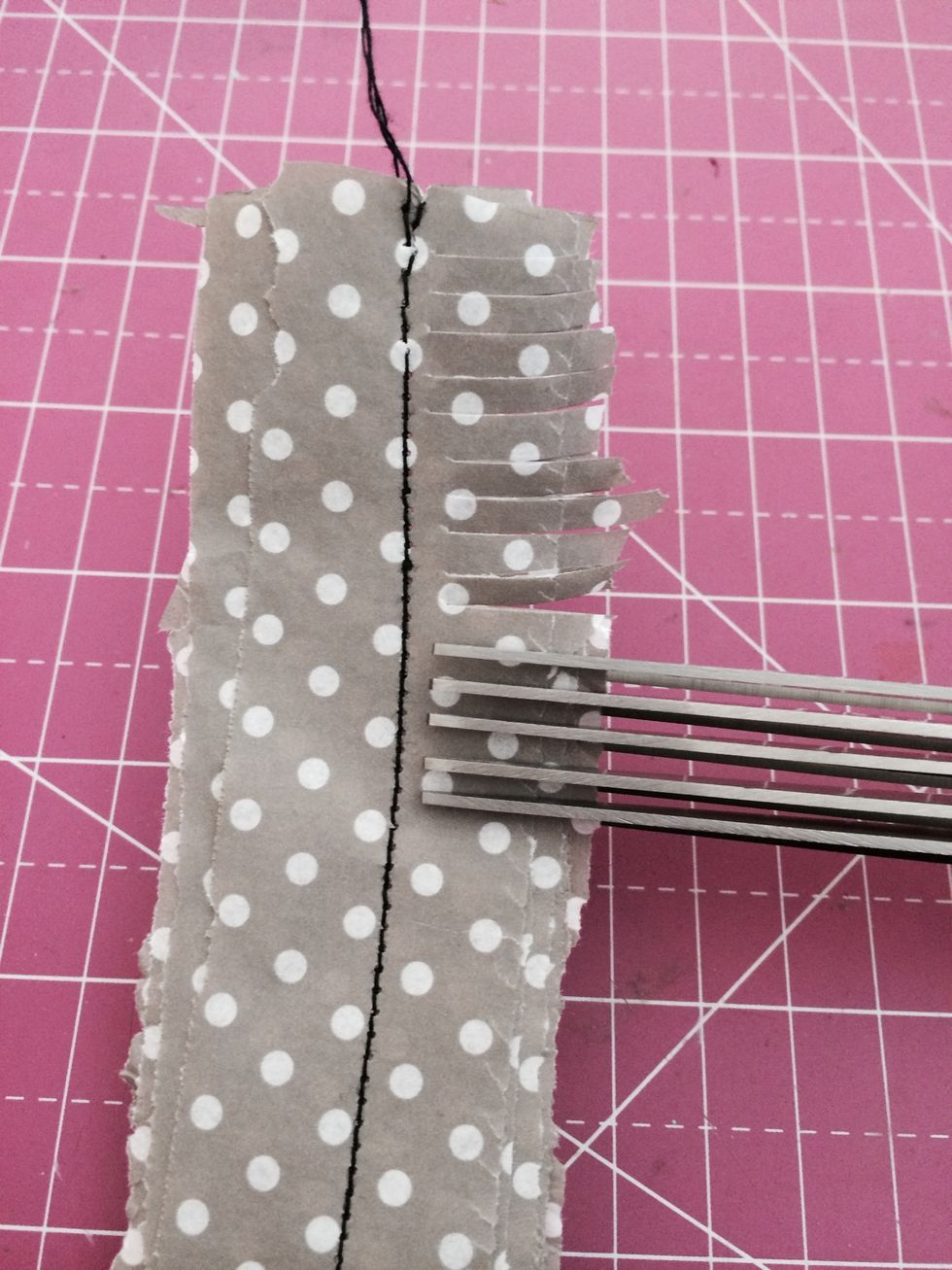 snip both sides of entire strip of sewn tissue paper stack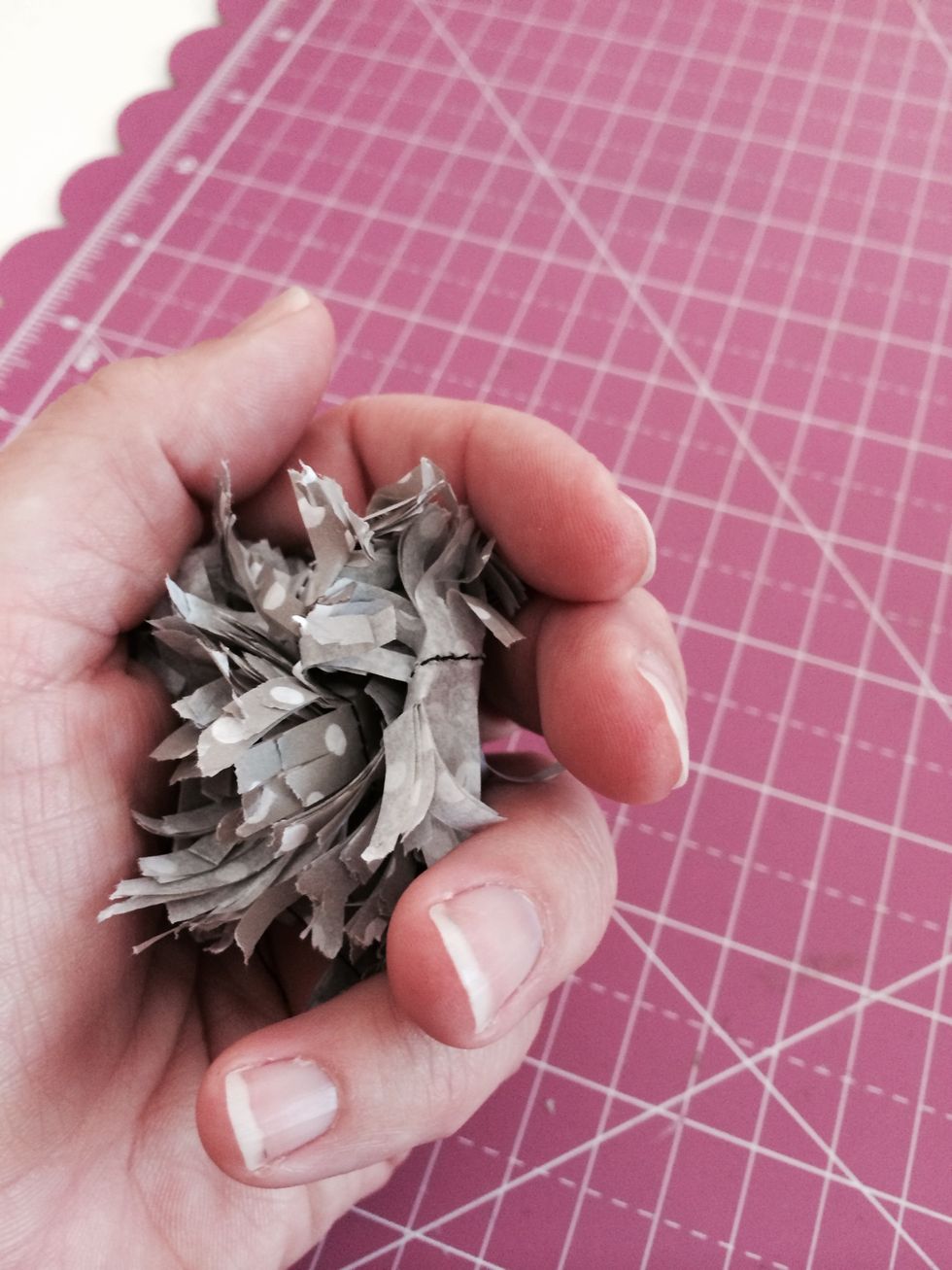 gently scrunch it into a ball in your hand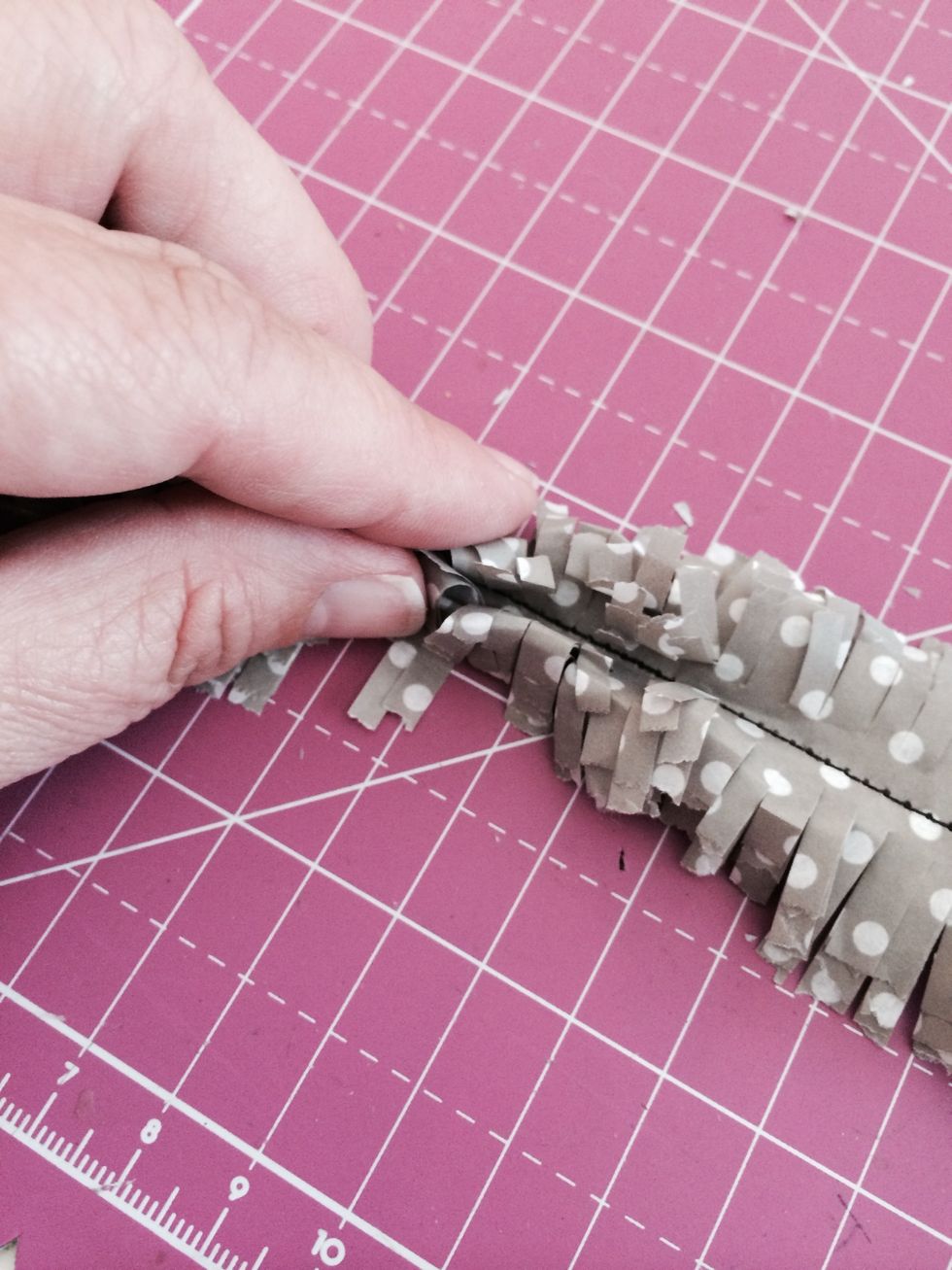 finally,scrunch all along the length-taa daa!!! adhere it with Xyron double sided high tack tape, to all kinds of projects-cards, banners, layouts, altered projects-the possibilities are endless!!!
Hazel & Ruby tissue paper
We R magnetic ruler and cutting board
sewing machine
Martha Stewart fringe scissors
Xyron double sided high tack tape