Found this project online and thought I'd try it since the tall planters I wanted were over $100 each!
4881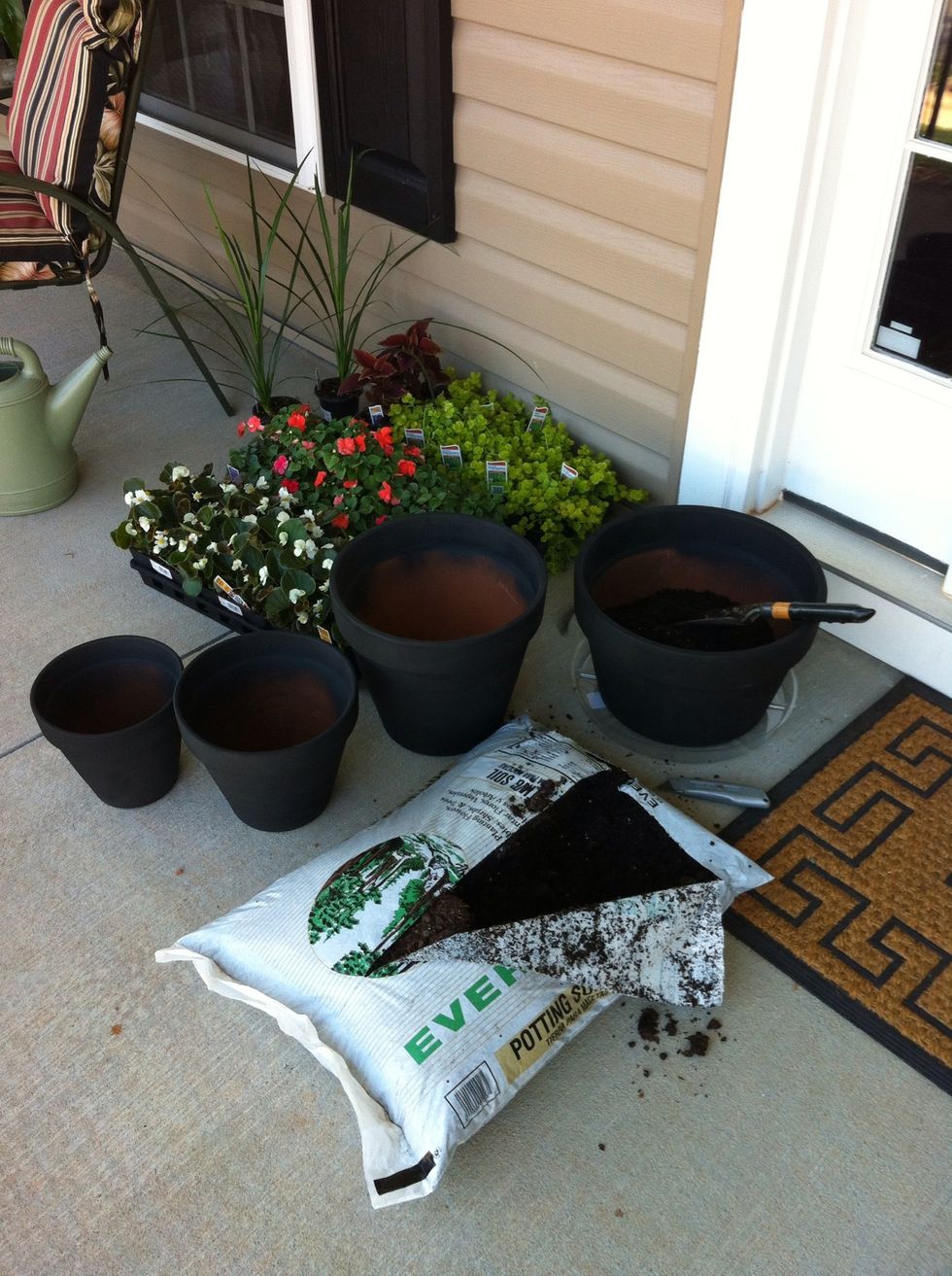 Spray paint all your pots the same or different colors, or leave them natural, your choice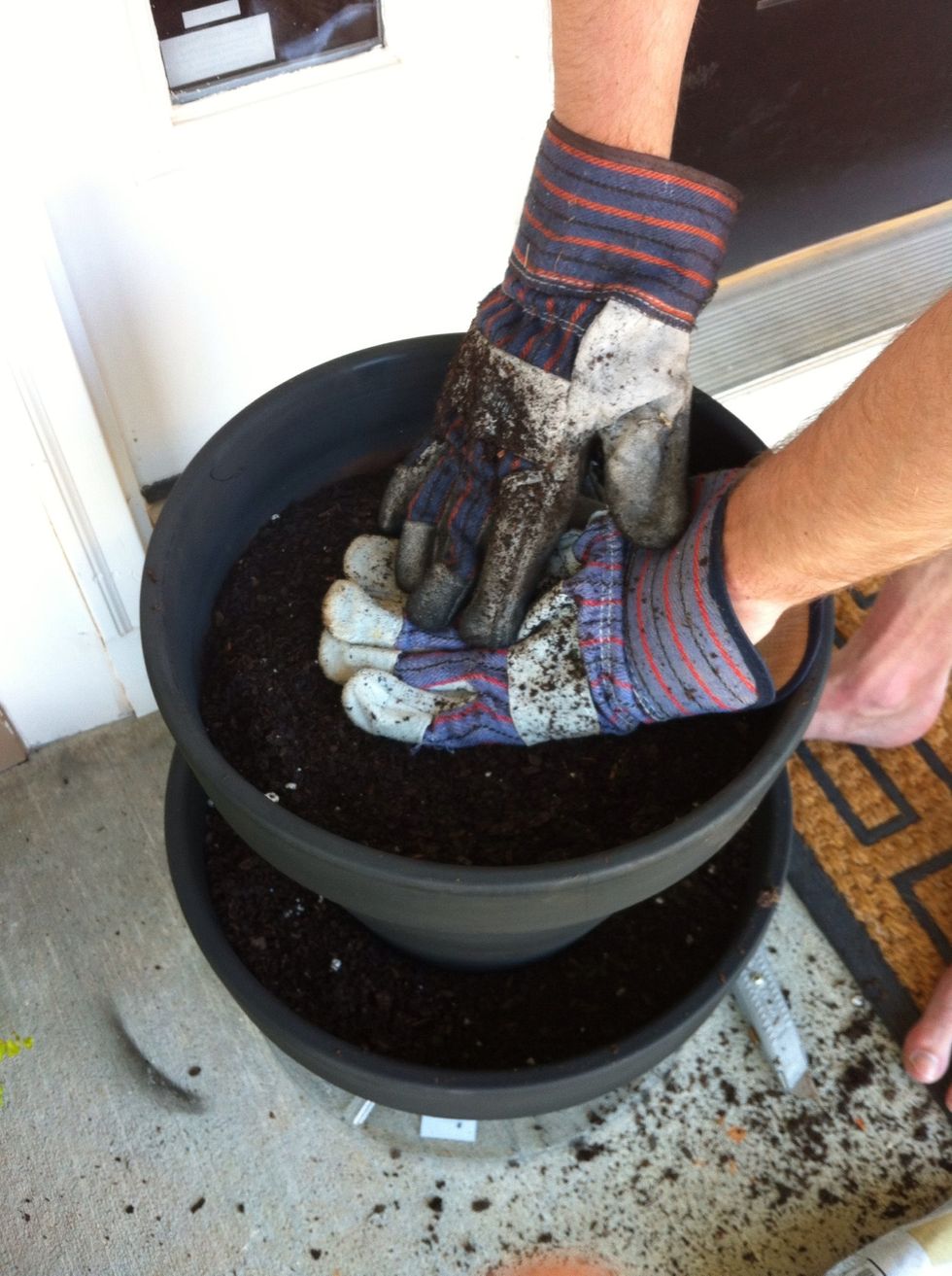 Add dirt to your bottom pot and pack well since it will support the weight of the pots above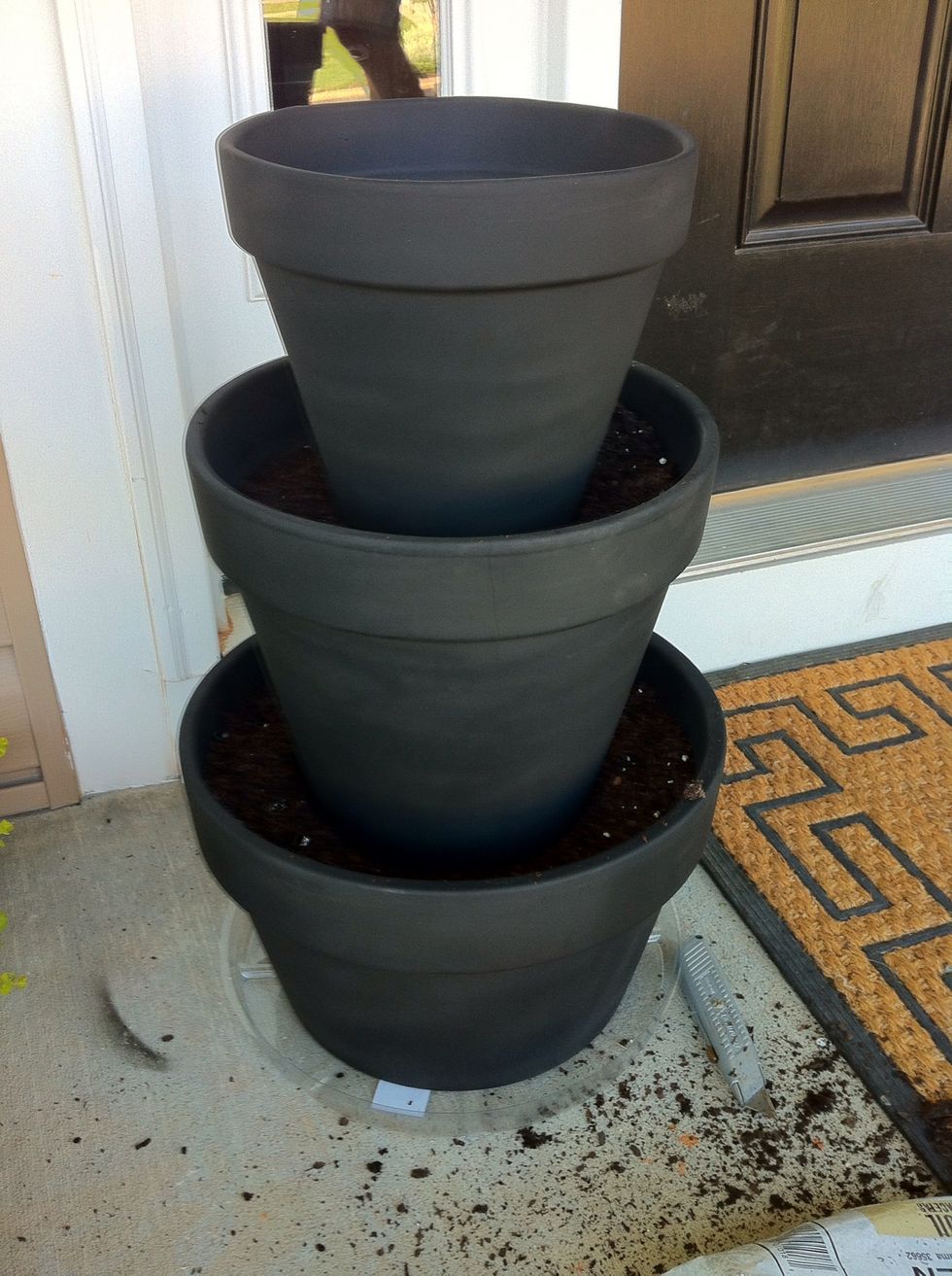 Repeat stacking and packing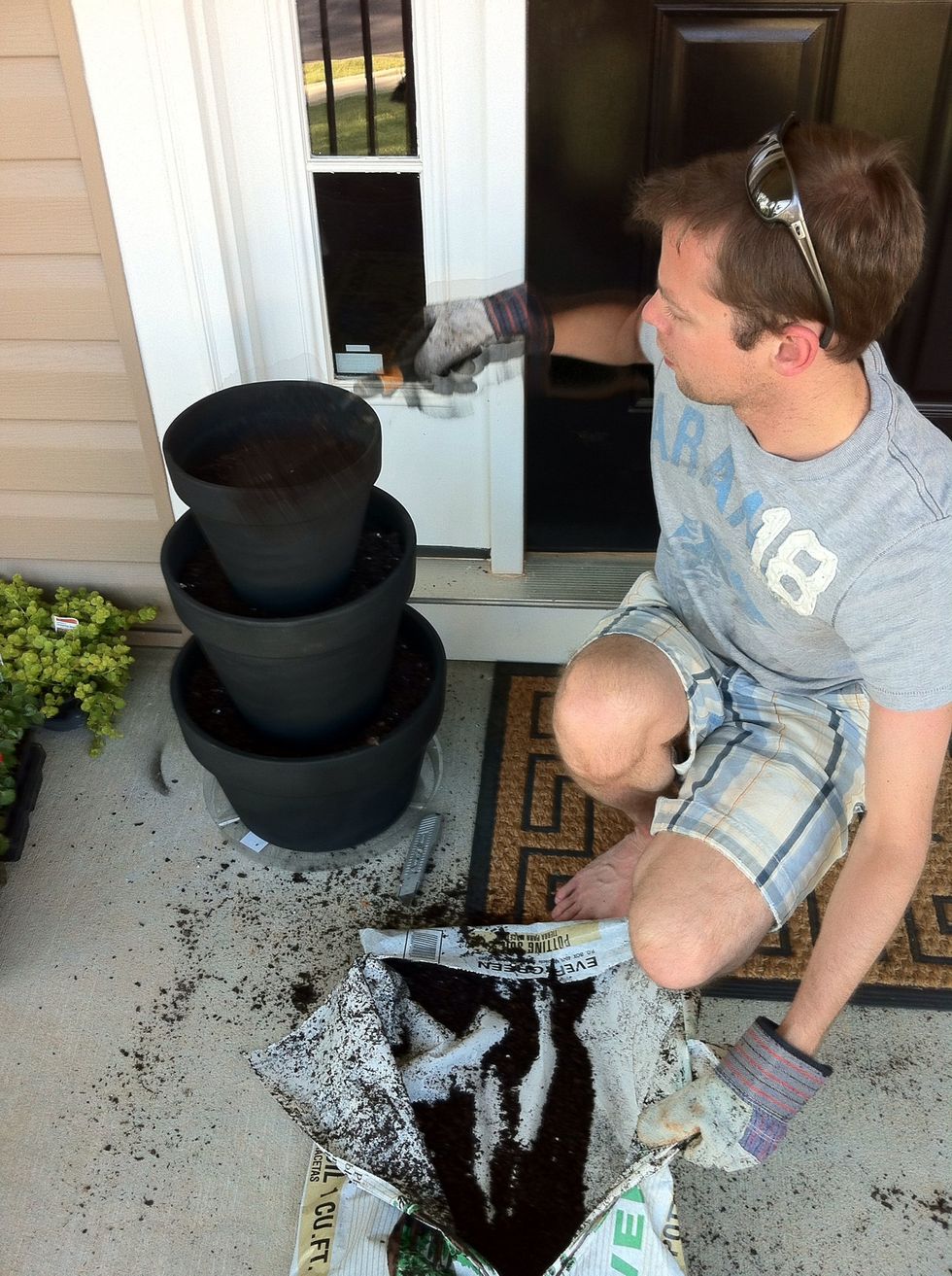 Be sure not to fill pots too full. Allow room for the plants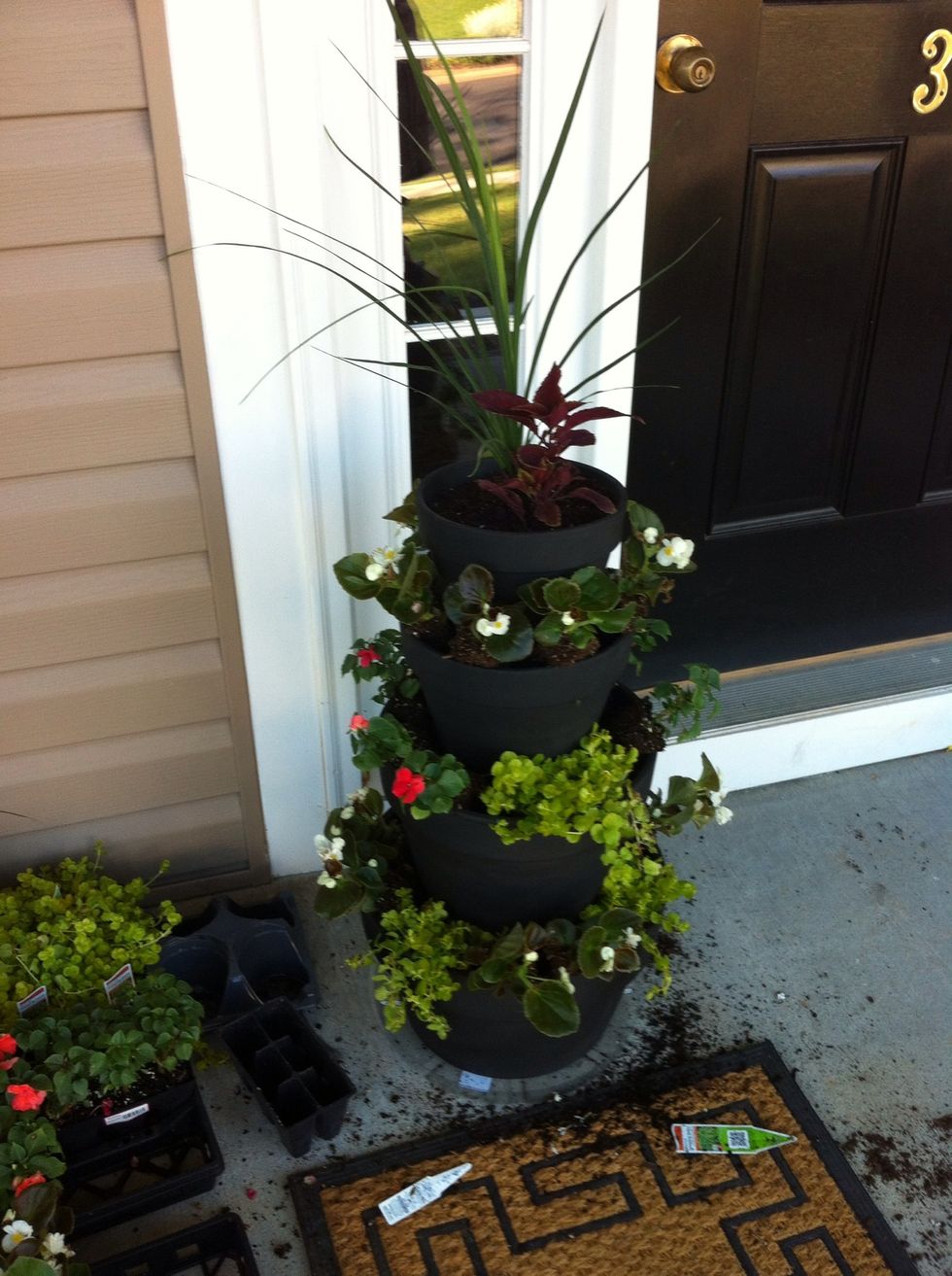 Set your plants in the pots to check for placement and aesthetics. I used creeping Jenny, begonias, and impatients, all shade plants since mine are in my porch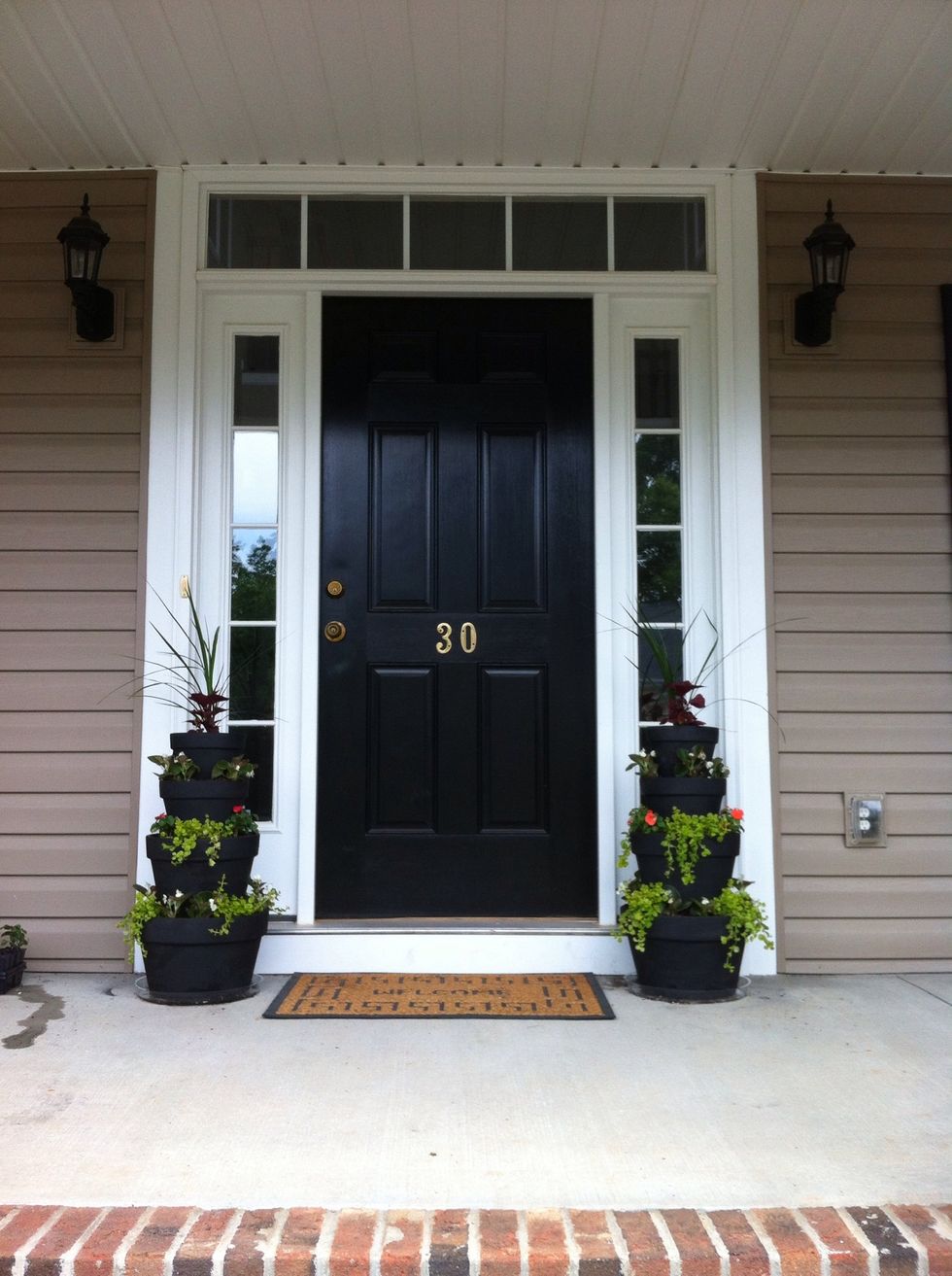 Sit back and enjoy!
1.0 Terra cotta pot 14"
1.0 Terra cotta pot 12"
1.0 Terra cotta pot 10"
1.0 Terra cotta pot 8"
1.0 Terra cotta pot 6" (optional)
2.0 Bags potting soil
4.0 Packs various annuals
2.0 14 inch plastic saucers to catch the water
Greenville, South Carolina