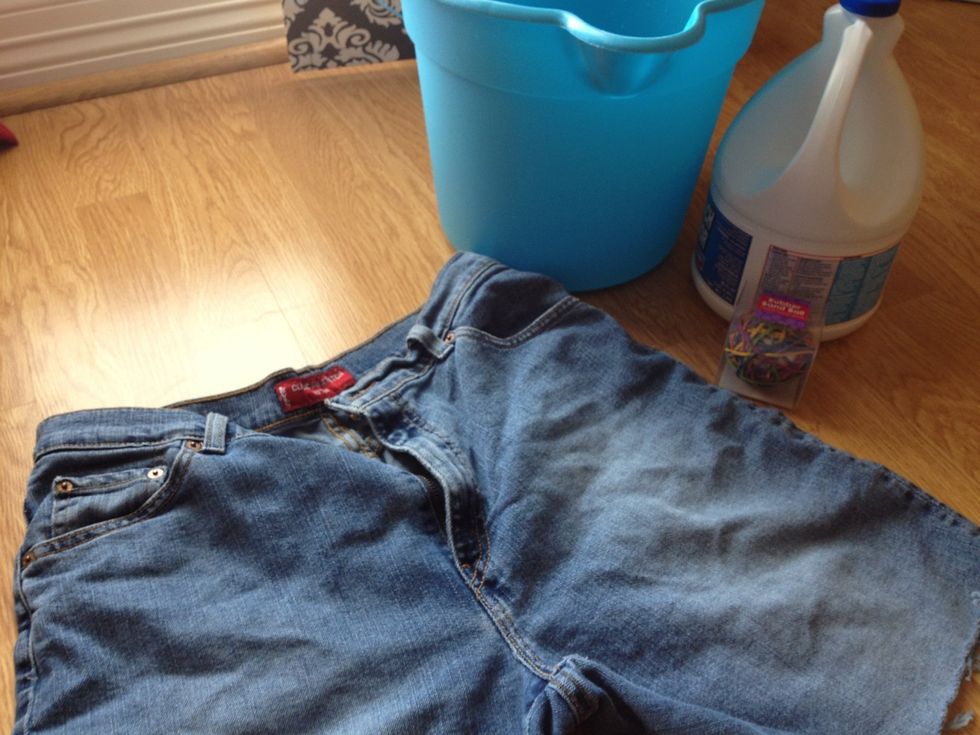 Gather you equipment ! Jeans - Goodwill $4 👍
Gather small sections of the shorts. ANY WHERE! Front & Back
Bunch the shorts all together. Doesn't matter how.
Create your bleach/water mixture. I used 2quarts water + 2quarts bleach.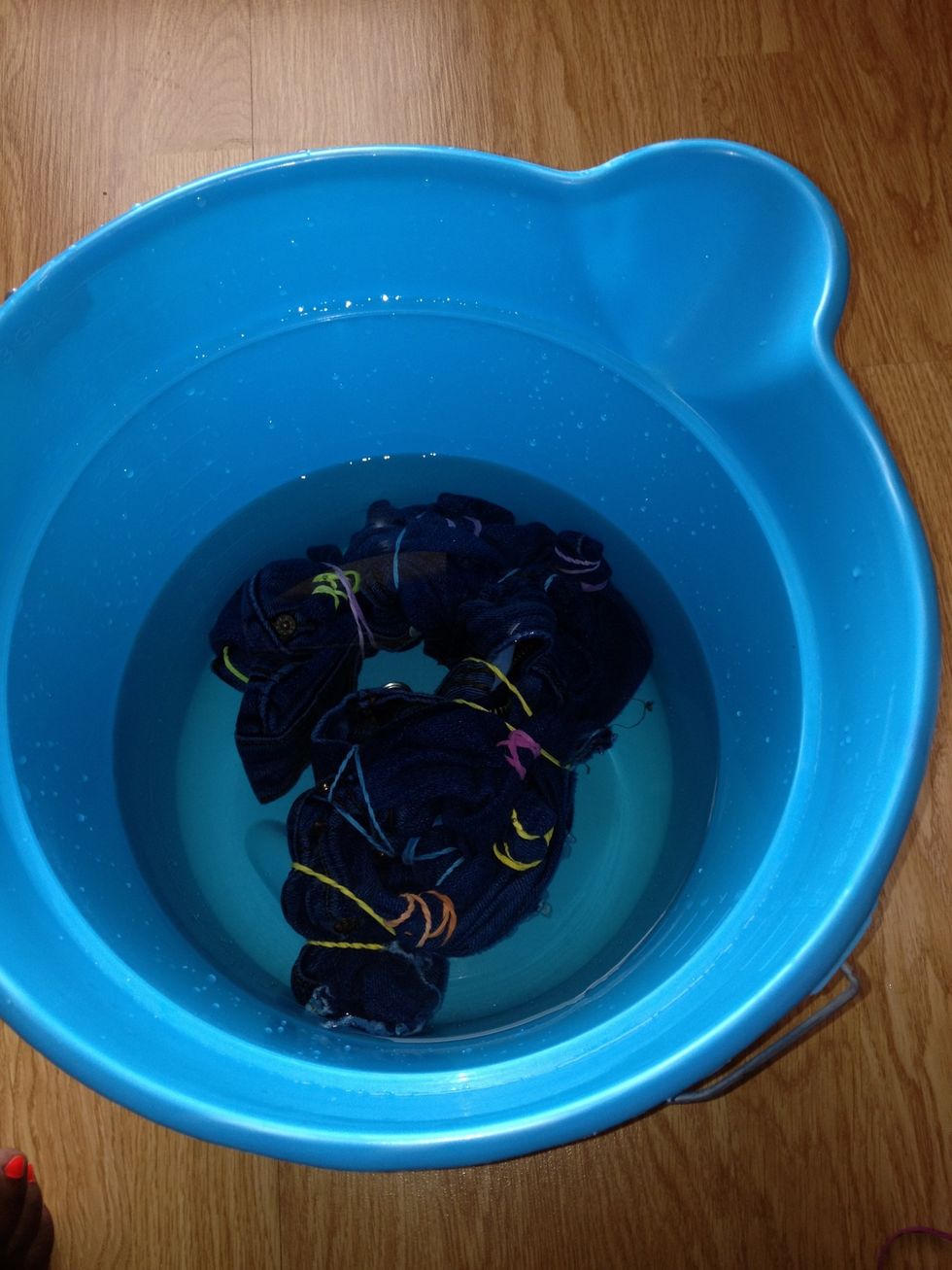 Submerge shorts into mixture. (if they begin to float put something on top, like a glass cup)
Let them soak for 20-30 minutes. ( Can soak longer depending on how light you want them)
Finished product! 👌 I let them dry in my tub & then washed them SEPERATELY & hung dry.
Hope you enjoyed my first Snap Guide! More to come! 😊
Bleach
Rubberbands
Bucket