Draw a tree and add glue with the gluegun to create structure.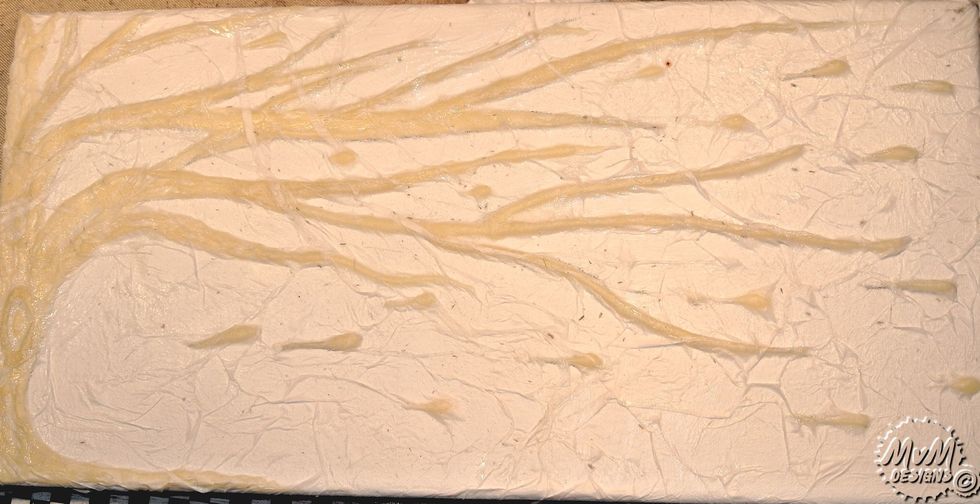 Add tissue paper with gel medium and dry carefully otherwise the glue from the gluegun melts.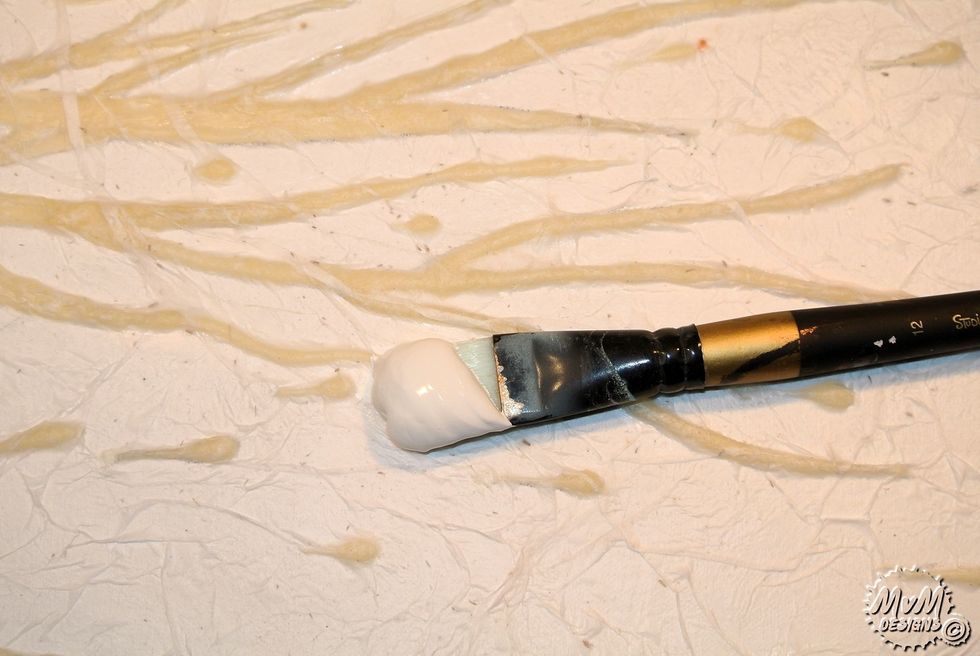 Add gesso.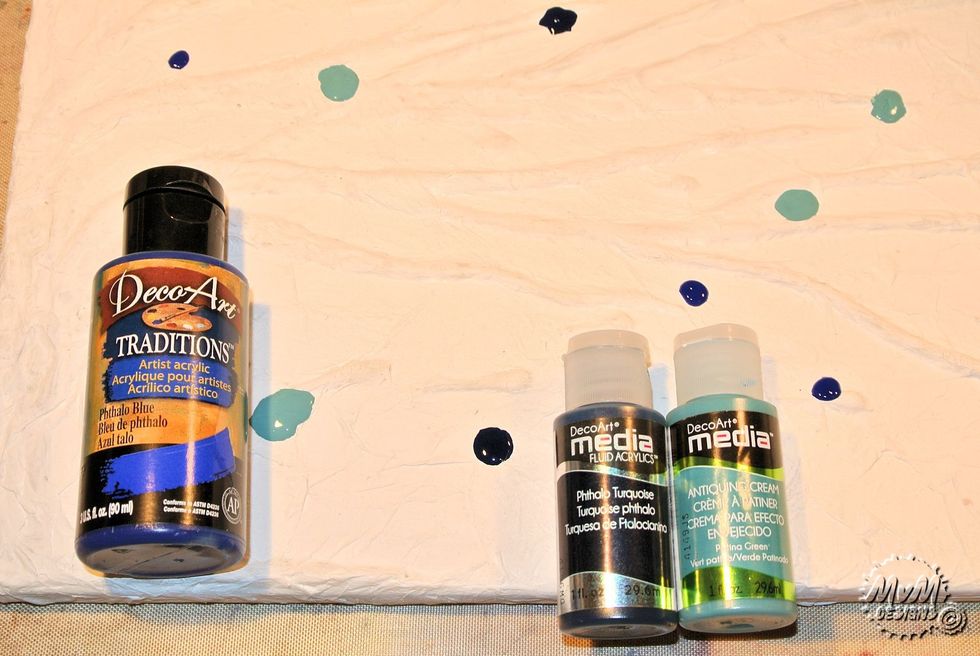 Make a mix with blue paints(used the wrong paint , had to be an acrylic paint, no cream).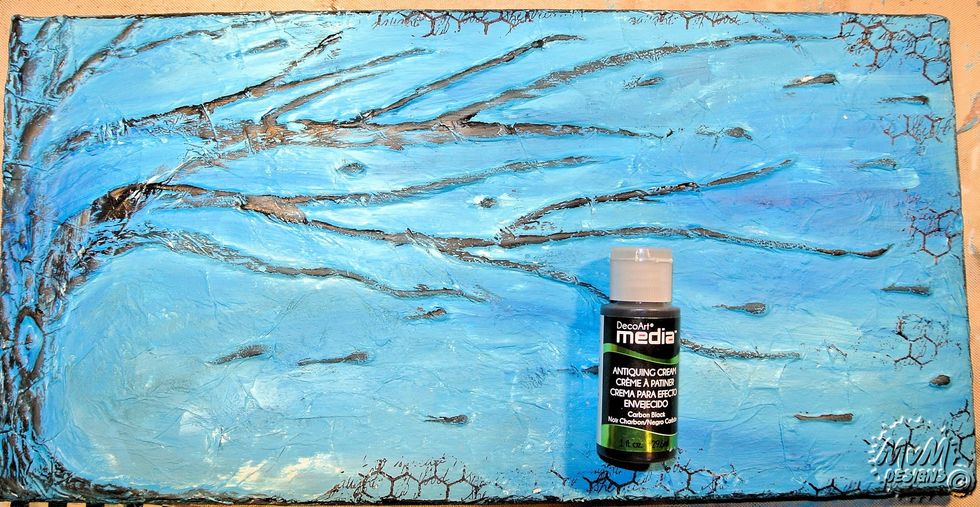 Add with your finger black Antiquing cream to the tree. Also stamp the edges with a background stamp. I used one from Unity stamps.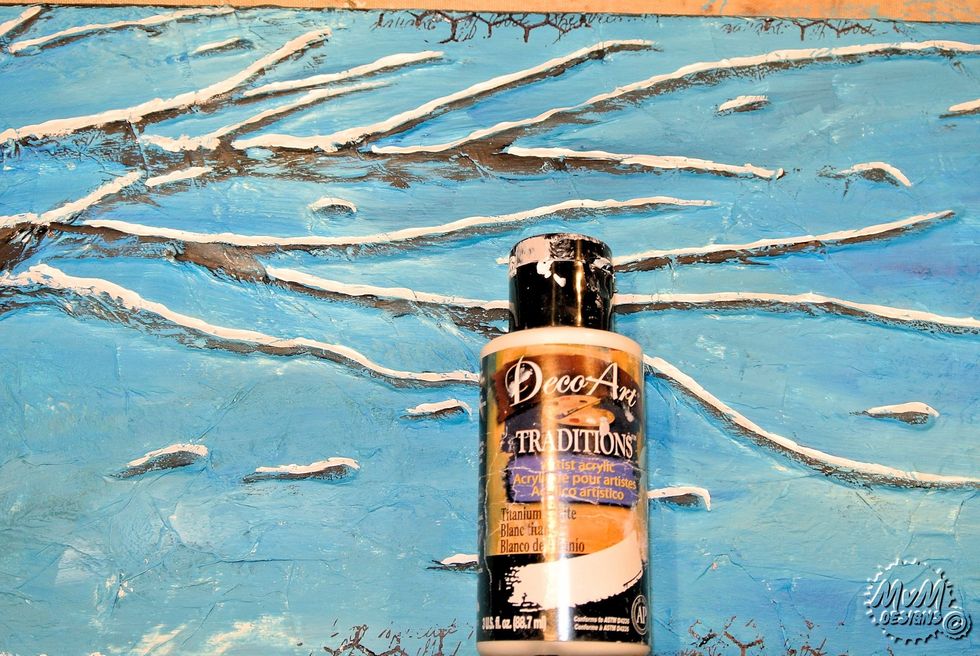 Add with titanium white paint "snow". And add Metallic Lustre Iced Espresso to the tree.
Add liquid glass to the tree and add clear micro beads .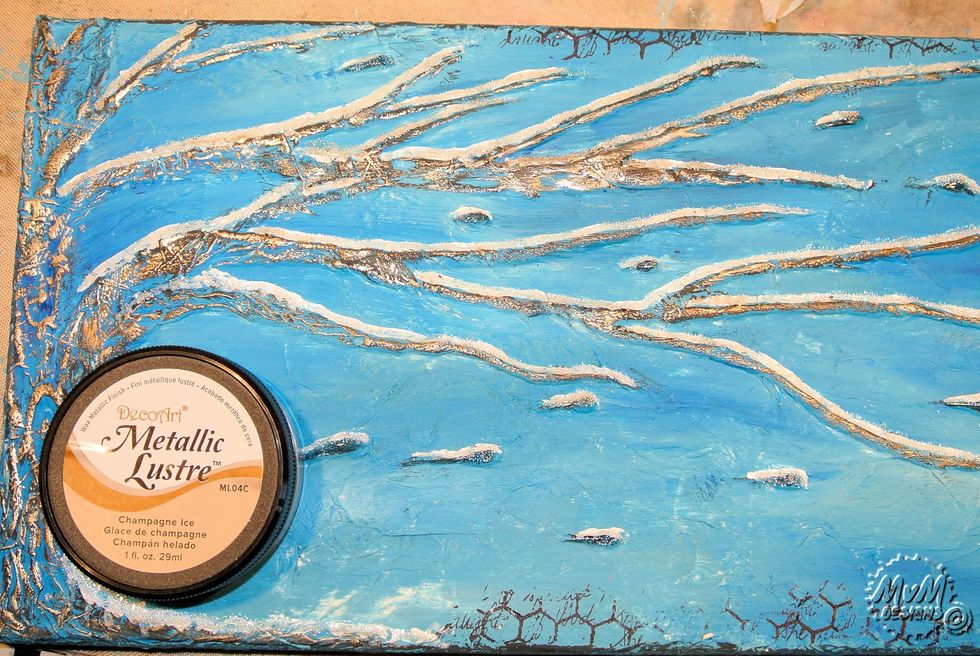 Add some extra Metallic Lustre Champagne Ice make it more dimensional.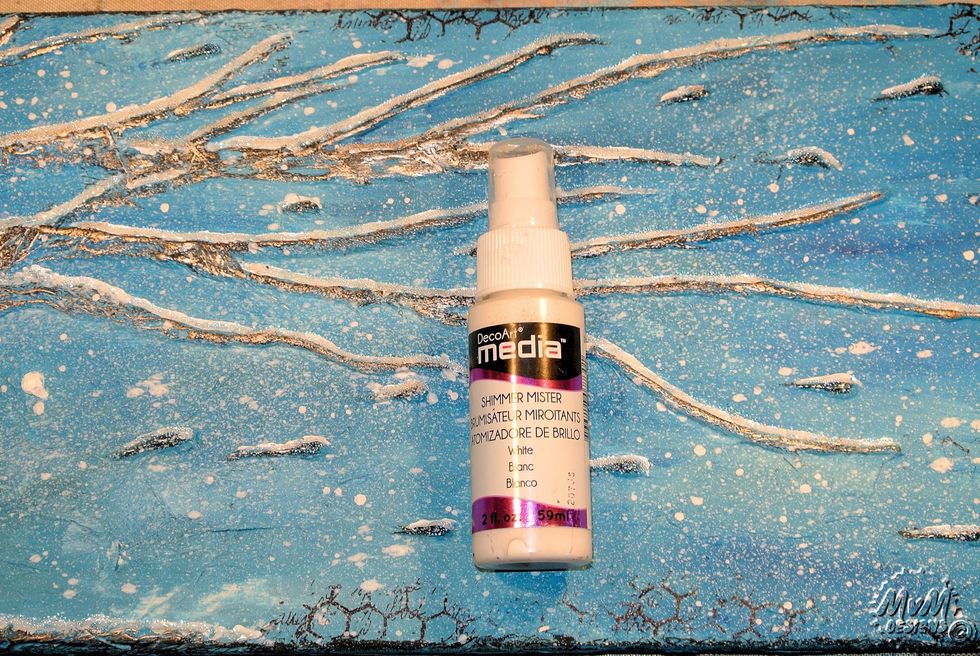 To give it a extra snow effect add some Shimmer Mister white.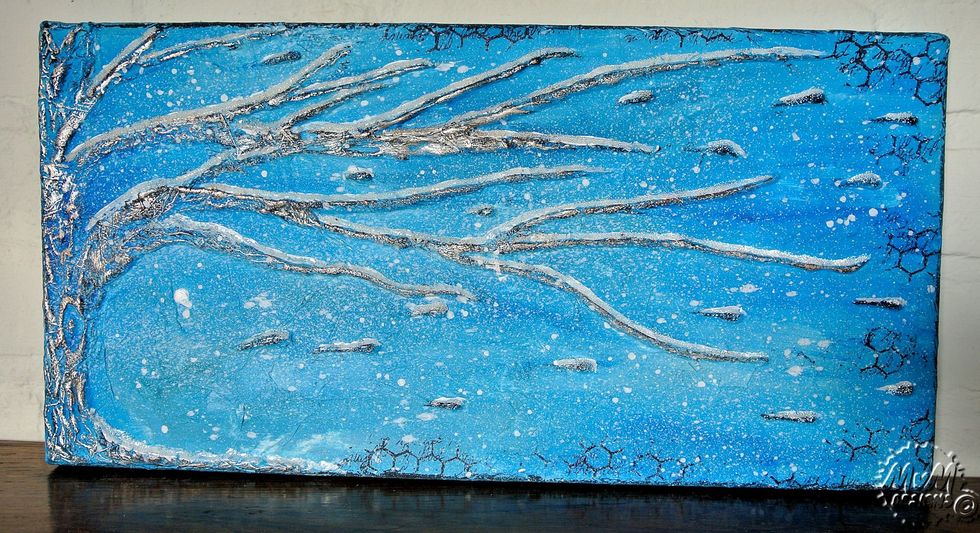 Some detail pics..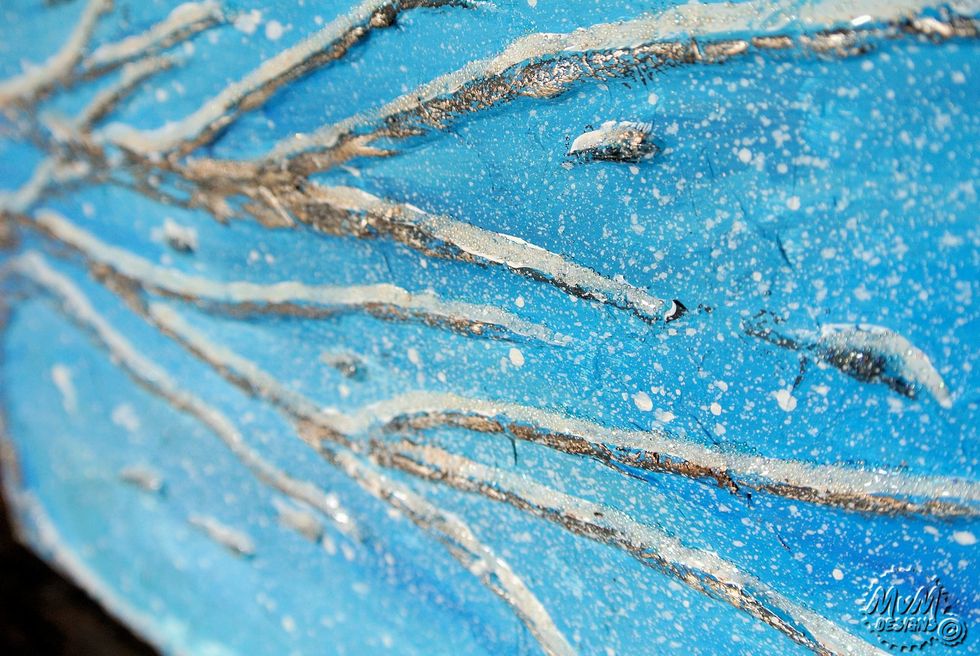 Till the next snapguide!! Or youtube video: https://www.youtube.com/user/MvMdesigns/videos
DecoArt - fluid acrylics Turquoise
DecoArt - Traditions Phthalo blue
DecoArt - Traditions Titanium whit
DecoArt - Antquing cream Black
DecoArt - Liquid glass
DecoArt - Metallic Lustre Iced Espresso
DecoArt - Metallic Lustre Champagne Ice
DecoArt - Shimmer mister White.
Gesso
Gel medium
Canvas
Glue gun glue
Background stamp