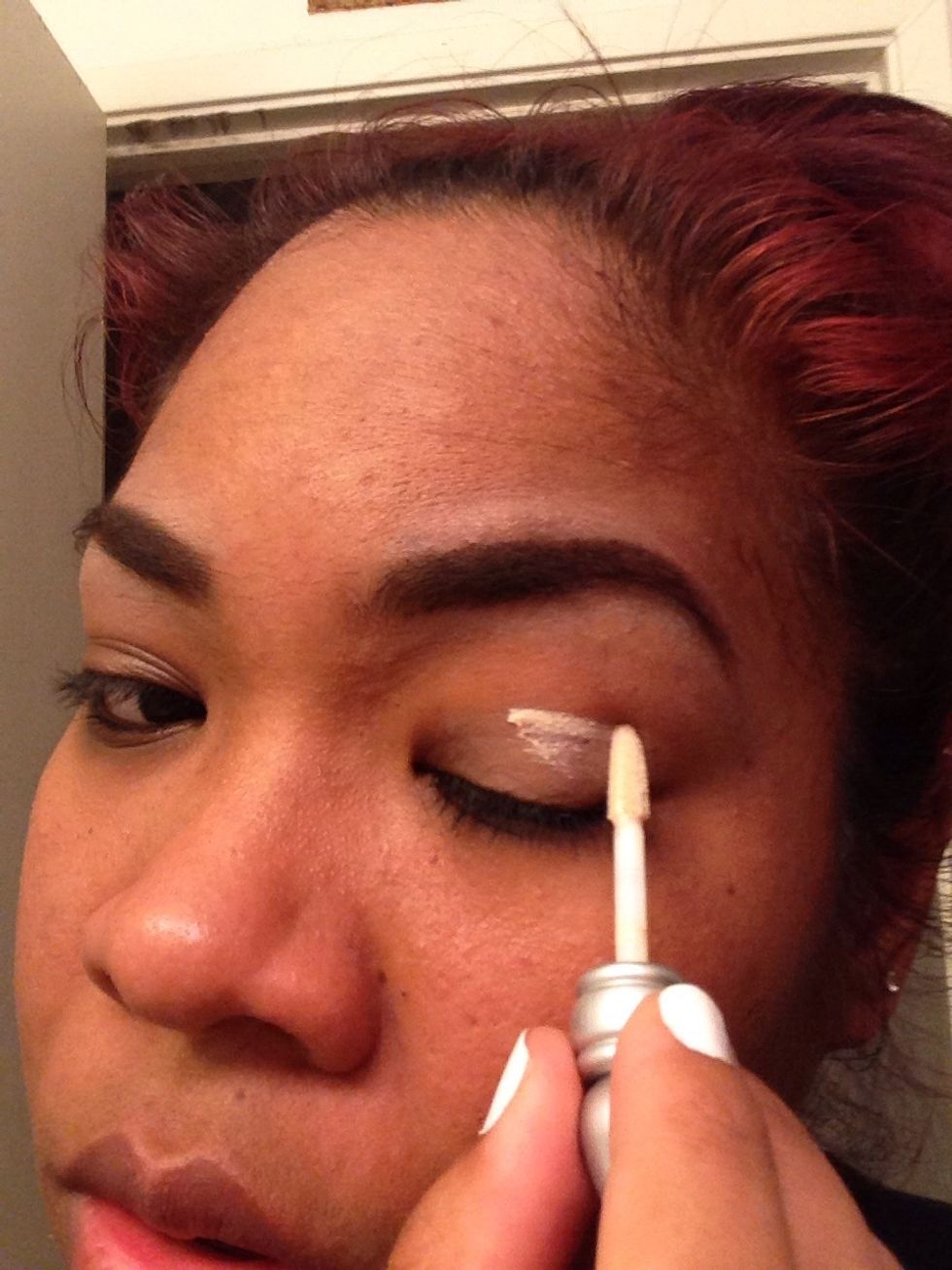 Add primer to the eyelid and spread all over.
Using a bronze eyeshadow apply over eyelid up to just above the crease.
Next apply a magenta colored eyeshadow right into the crease with a blending brush.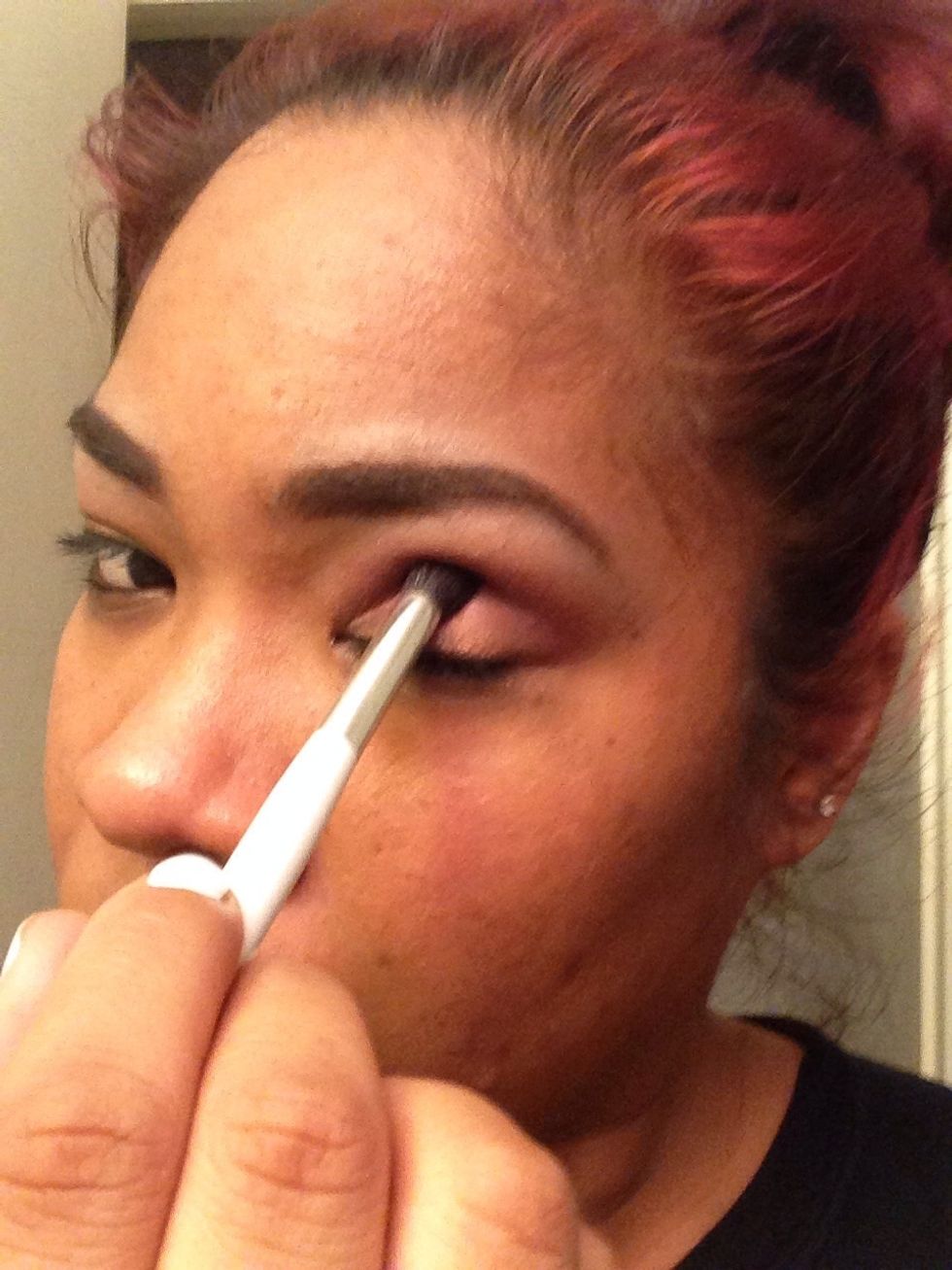 Blend the eyeshadow up above the crease, a little below the brow bone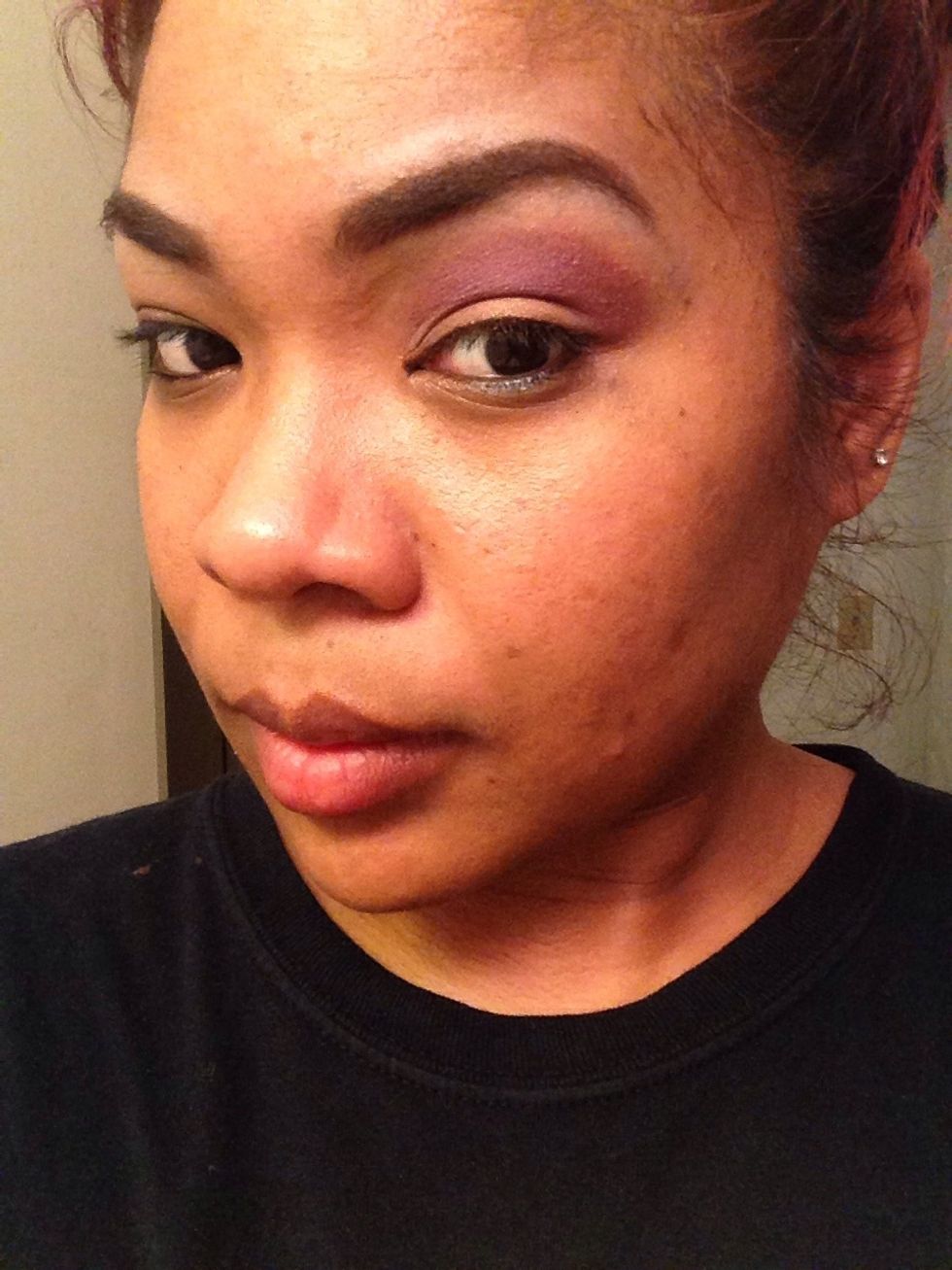 Should look like this now.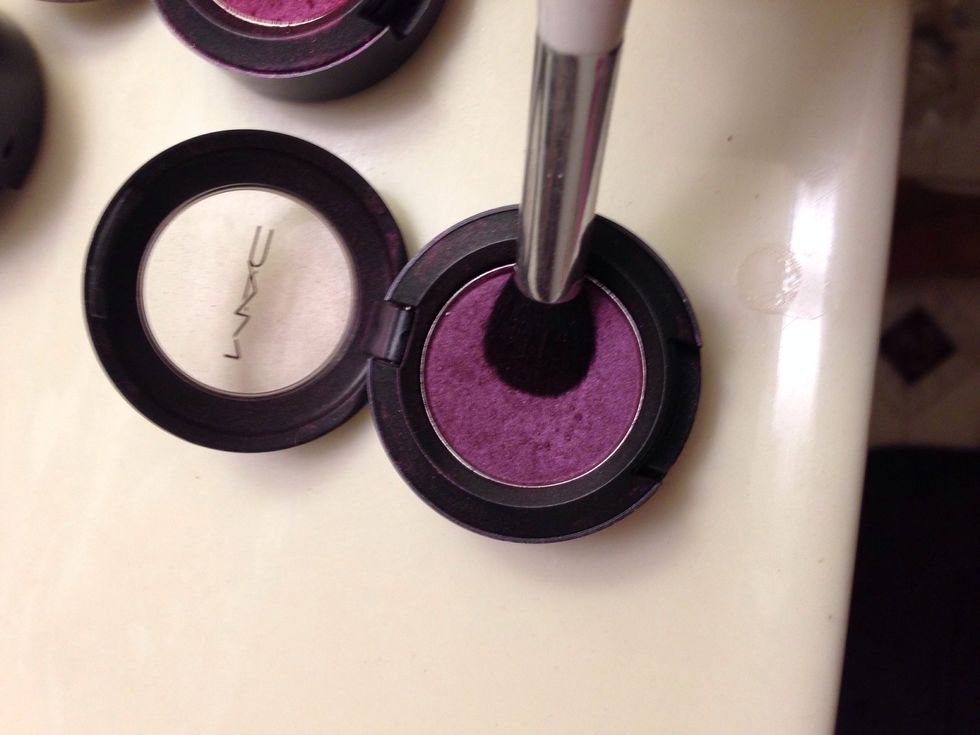 Now take the purple eyeshadow and apply that into the outer corner of your eye and the crease blending it outwards.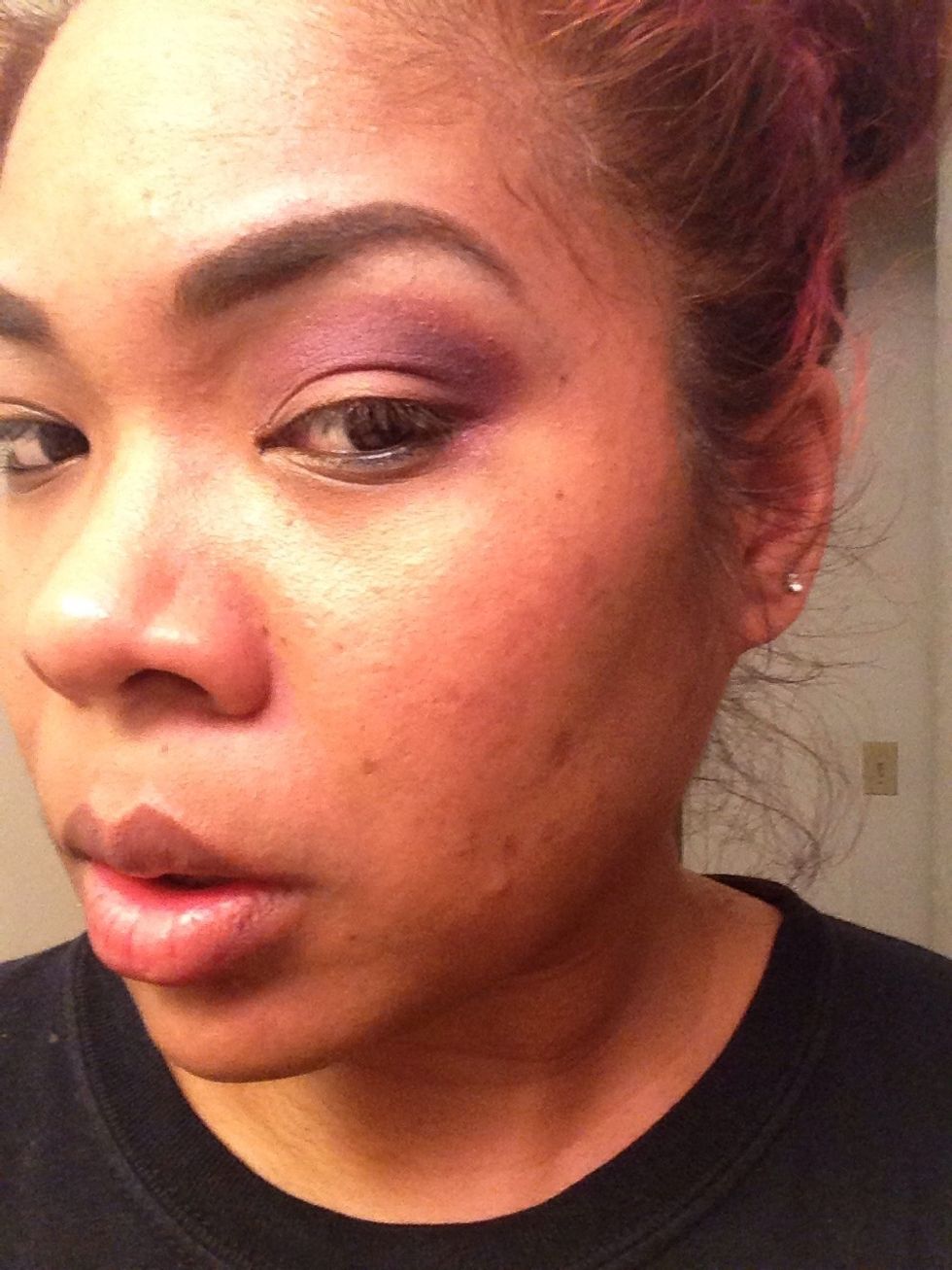 Should look like this.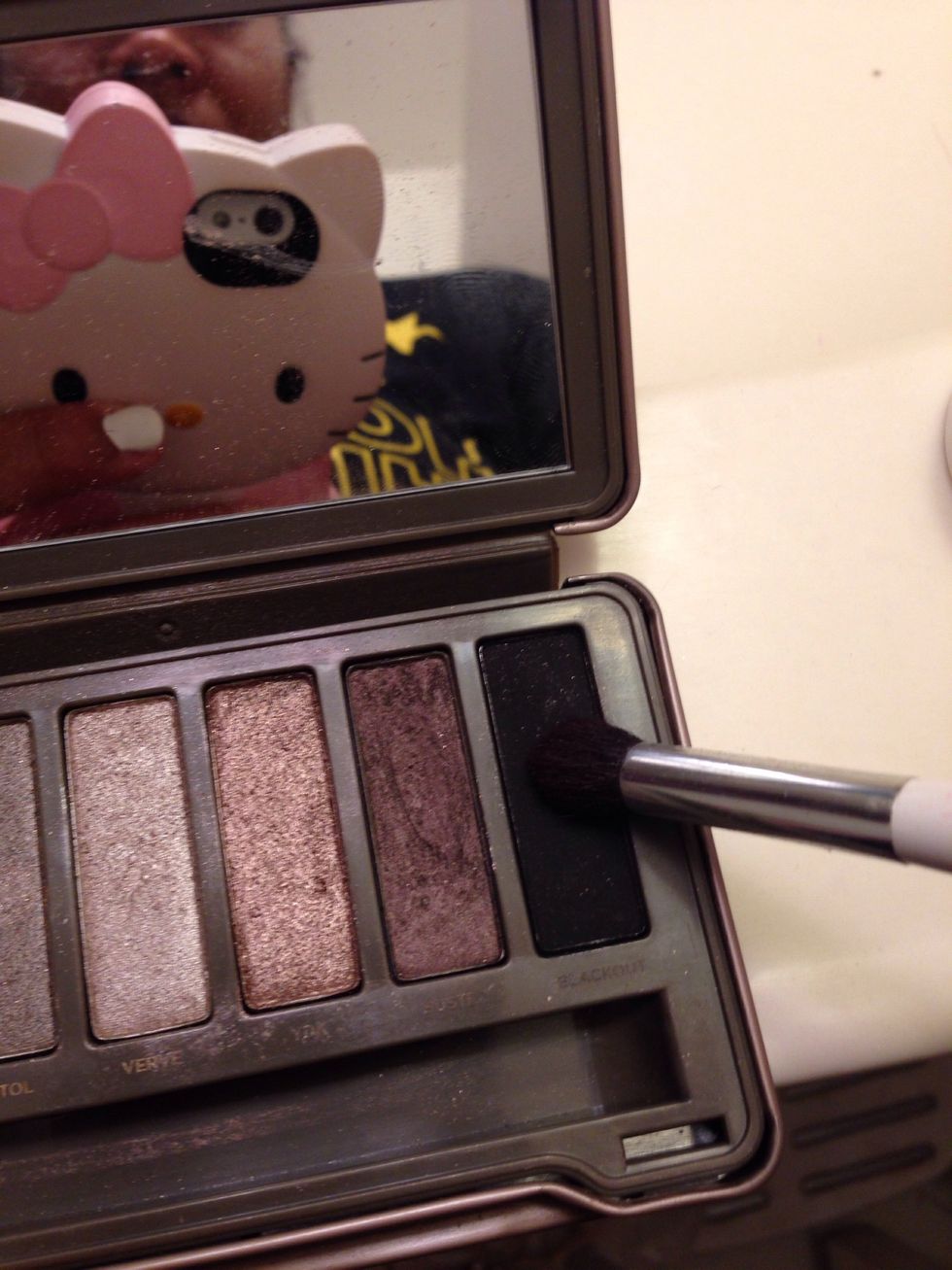 Now we are going to use a black eyeshadow and pop that into the outer corner and blend. Don't use too much black, you just want to make the outer corner a little darker.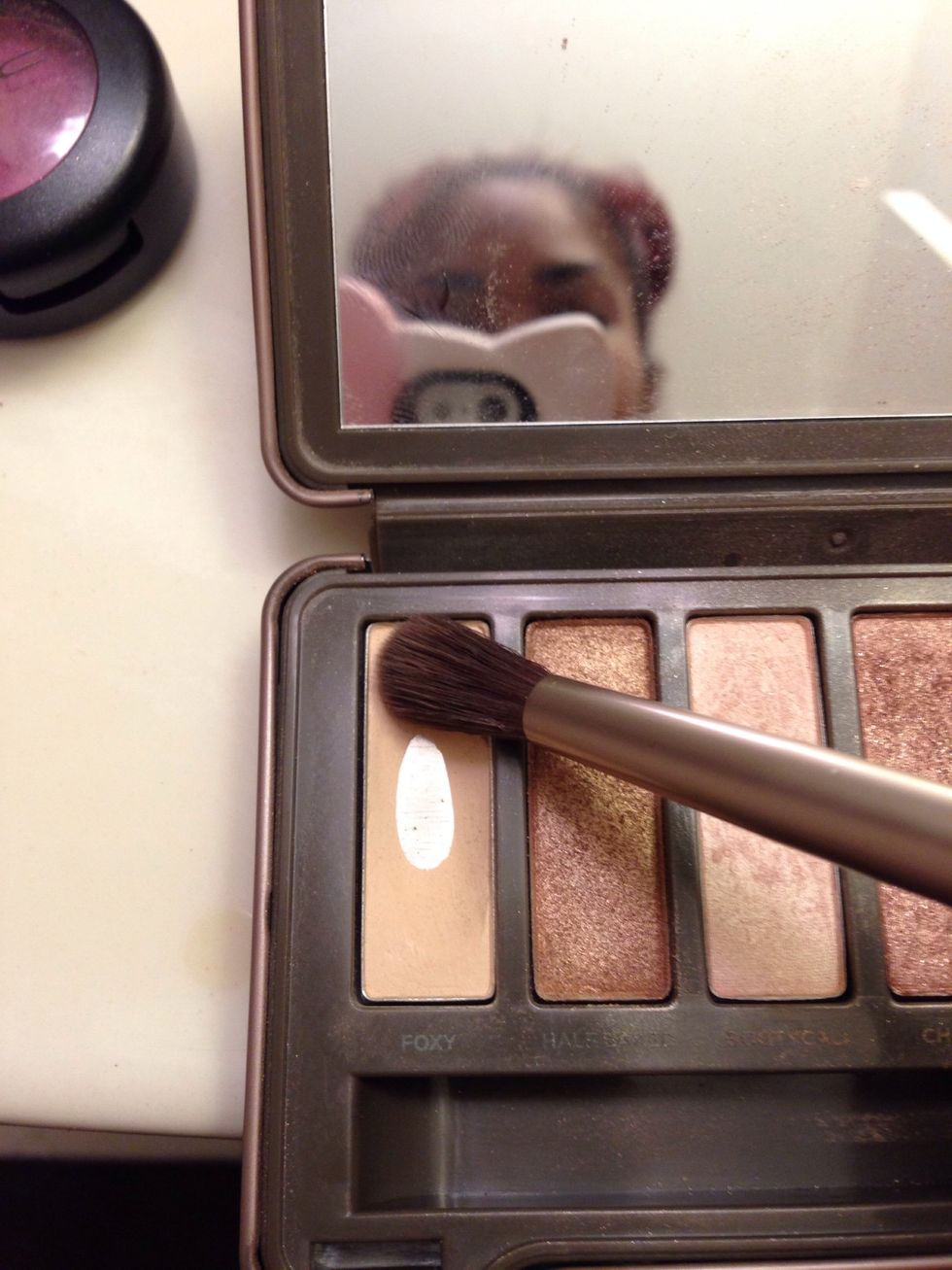 Now take a flesh toned eyeshadow and blend that color onto your brow bone.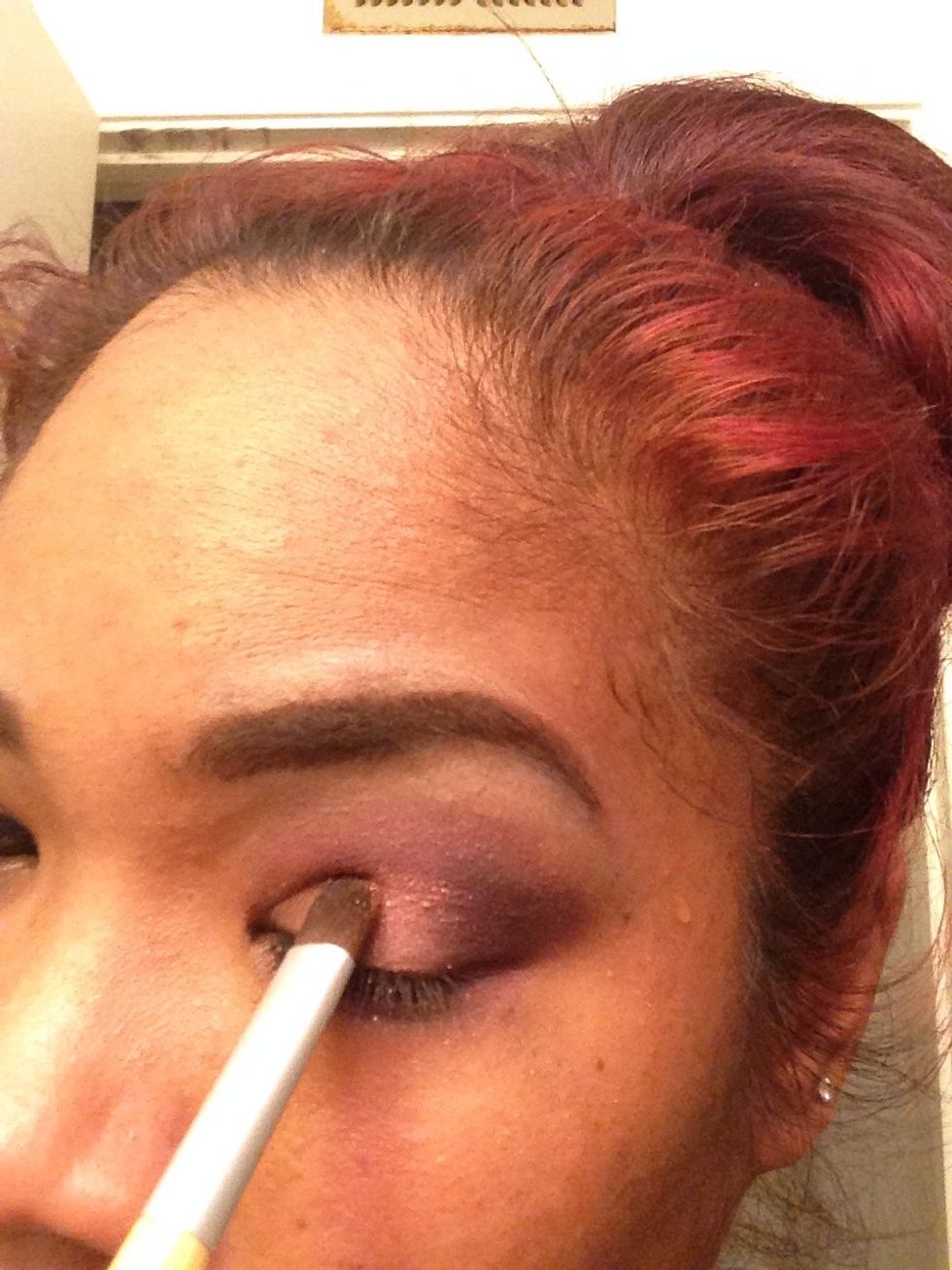 Go back into the bronze eyeshadow and apply that onto the center of your eyelid.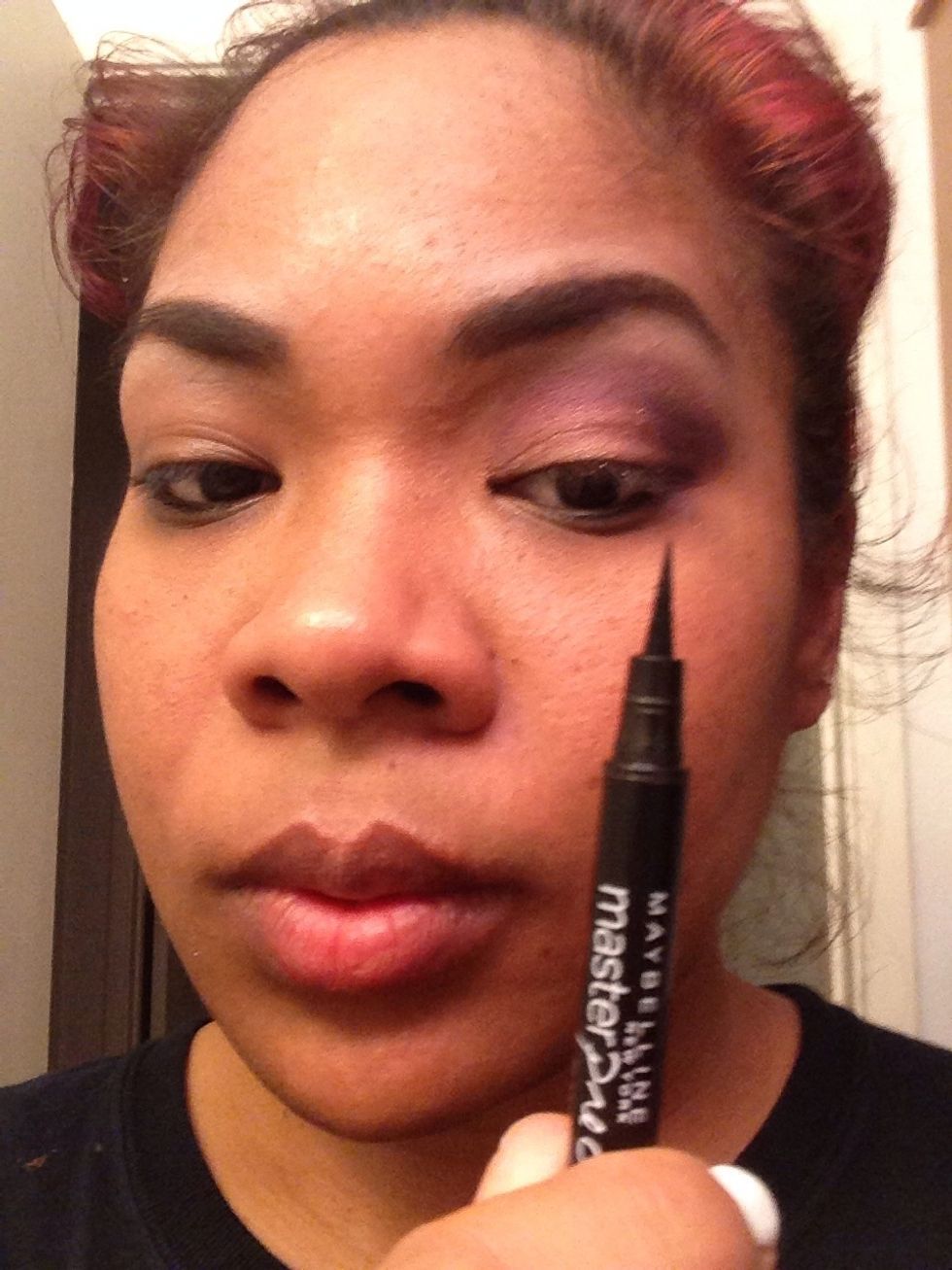 Now it's time to line the eyes. I like to use a eyeliner marker for my top lid and I use a kohl pencil for my waterline and lower lash line.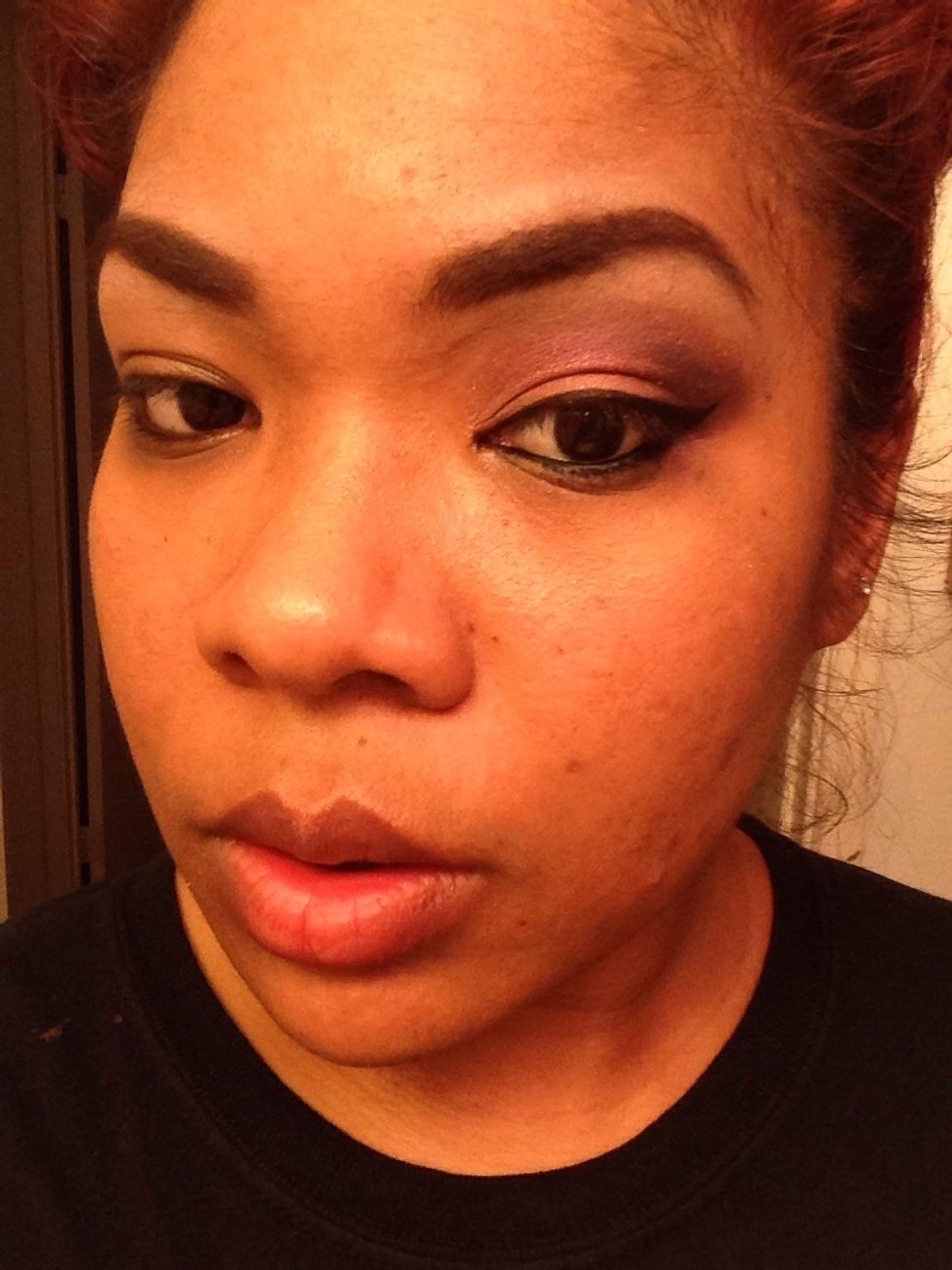 Now onto the other eye and finish the rest of your face the way you like.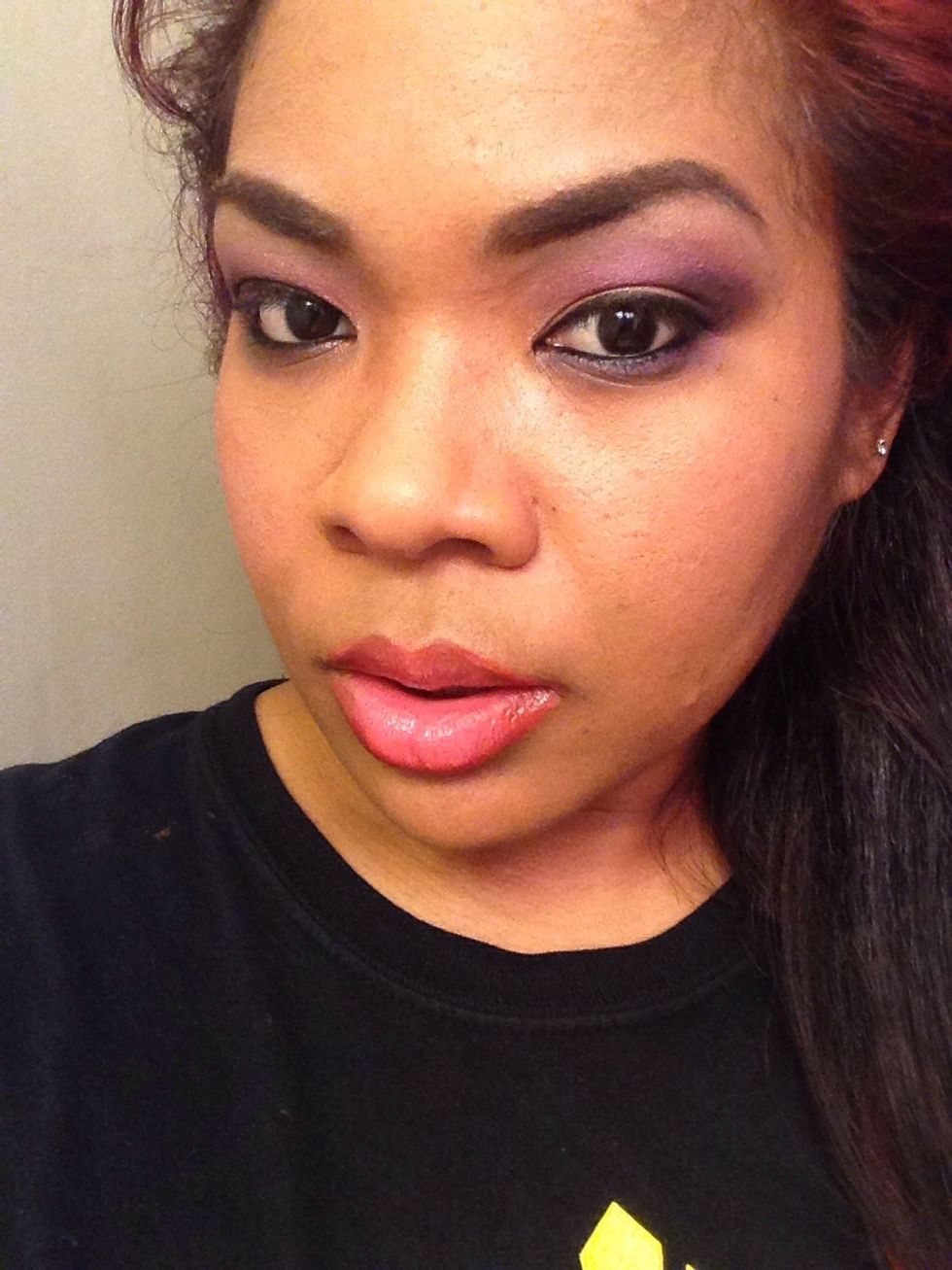 Completed look.
1 purple eyeshadow
1 bronze eyeshadow
1 magenta eyeshadow
1 marker eyeliner
1 kohl eyeliner
2 flat eyeshadow brushes
1 blending brush
Eye primer
Black eyeshadow
Highlighter