How to create this oxidized silver metallic box.
Create This Oxidized Silver Metallic Box.
106
https://mvm-creative.com/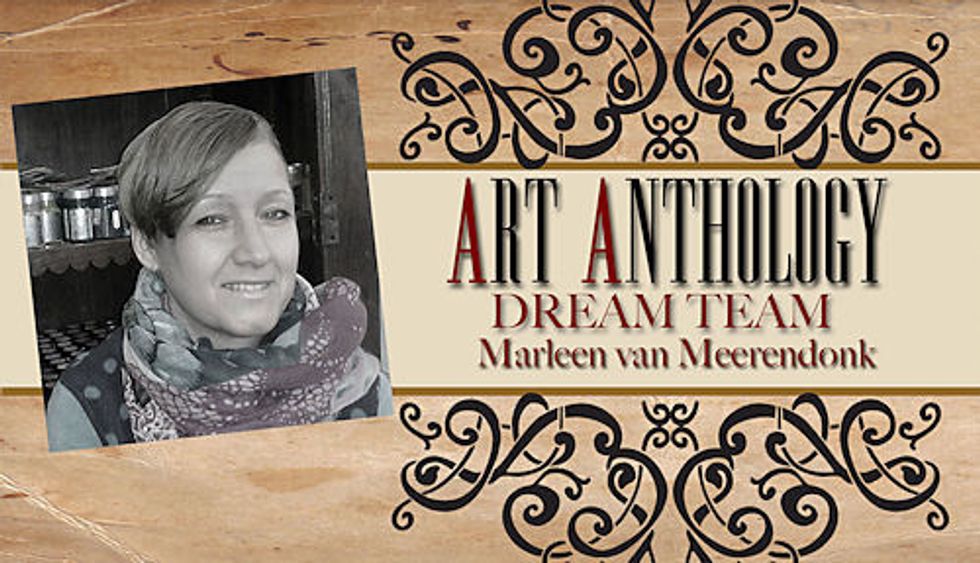 Take a box and glue all kind of embellishments on it. I added a plastic ribbon at the side of the box.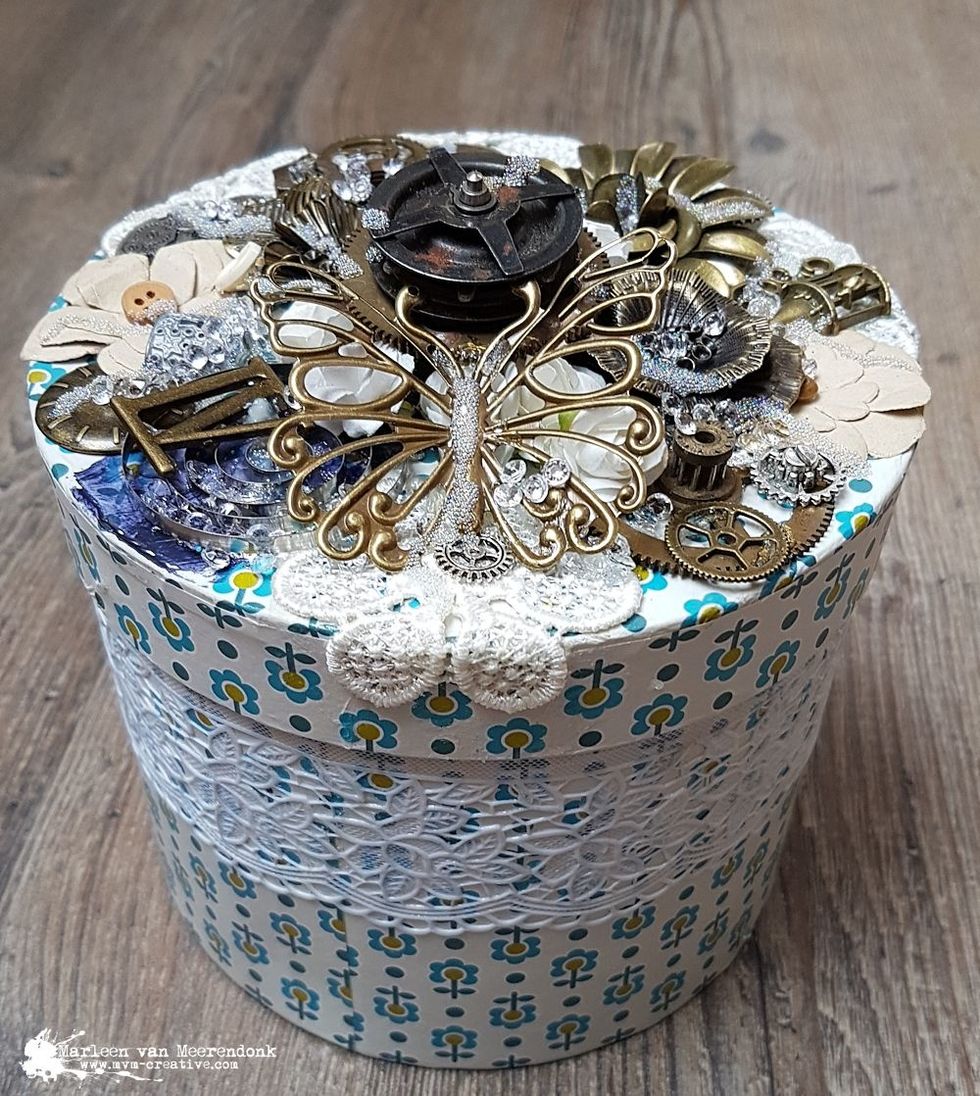 Also add with glue beads and mini beads.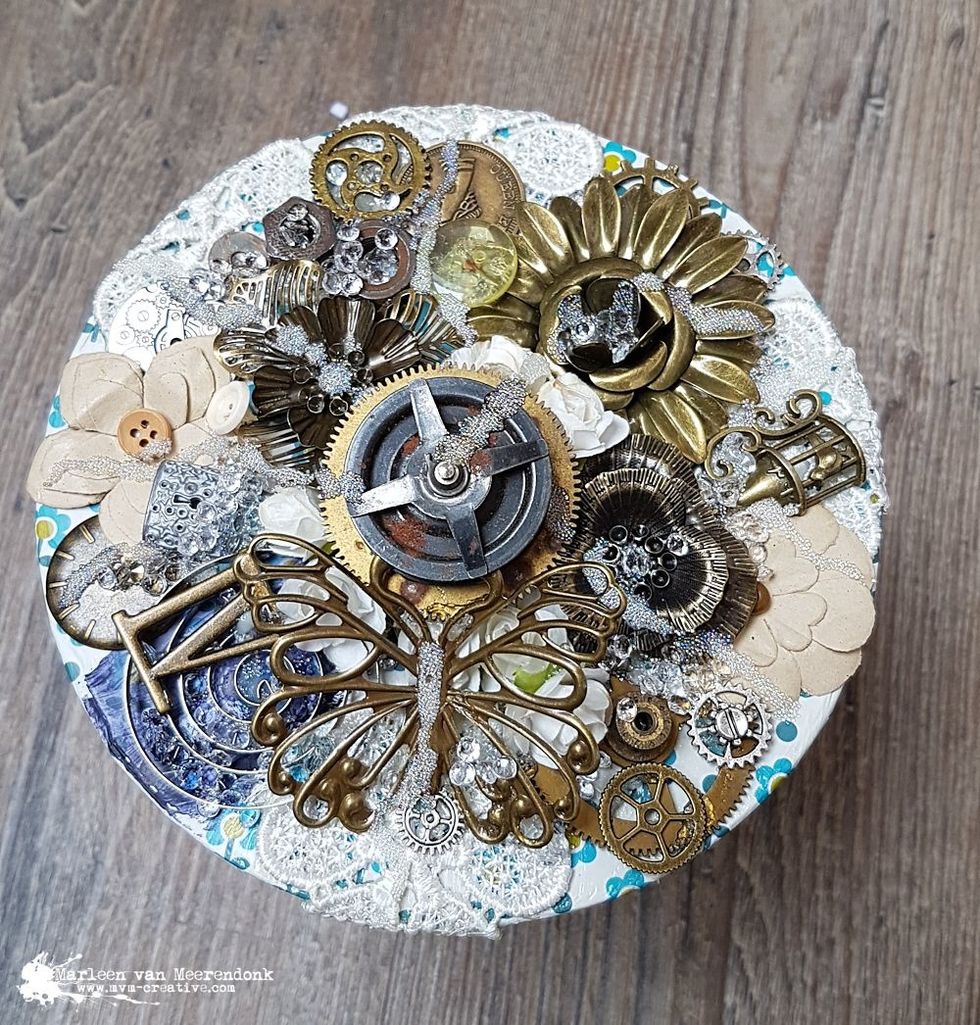 Paint the whole box with black gesso.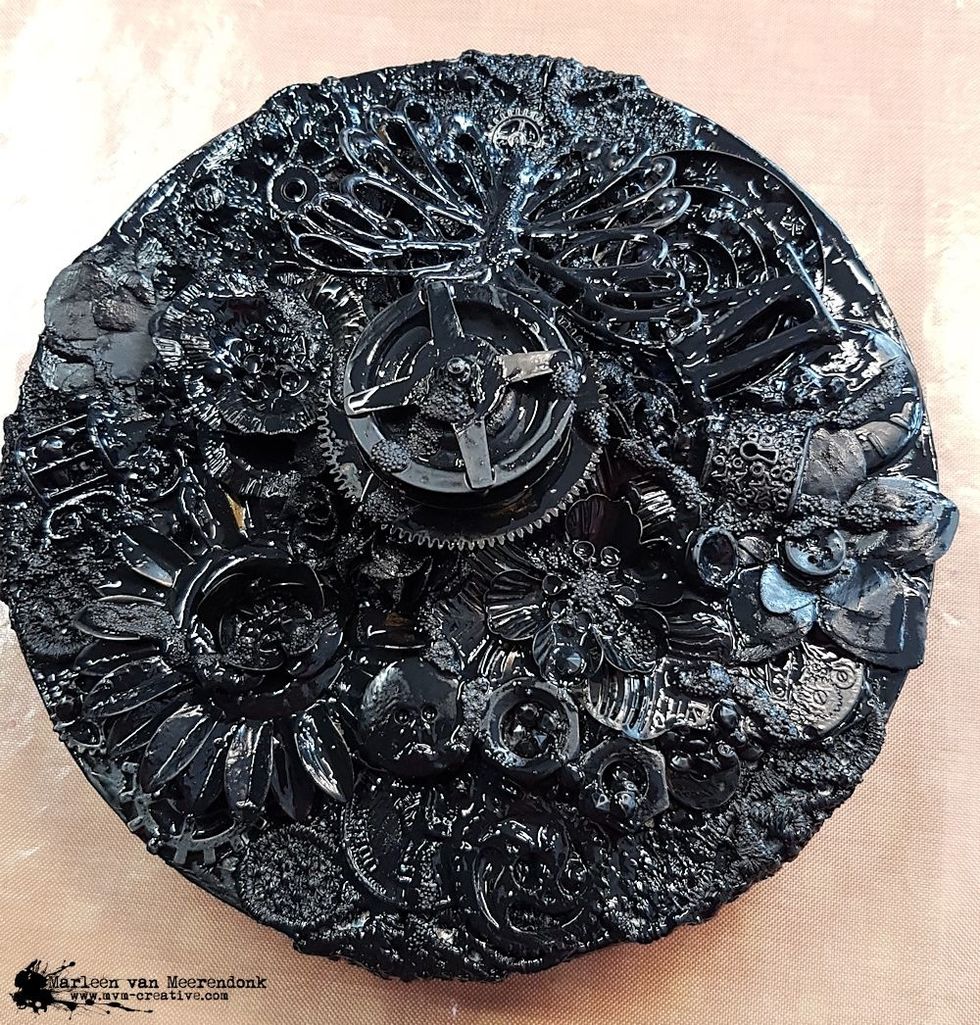 After drying add an other layer, you always forget some spots.
Fill all the white spots.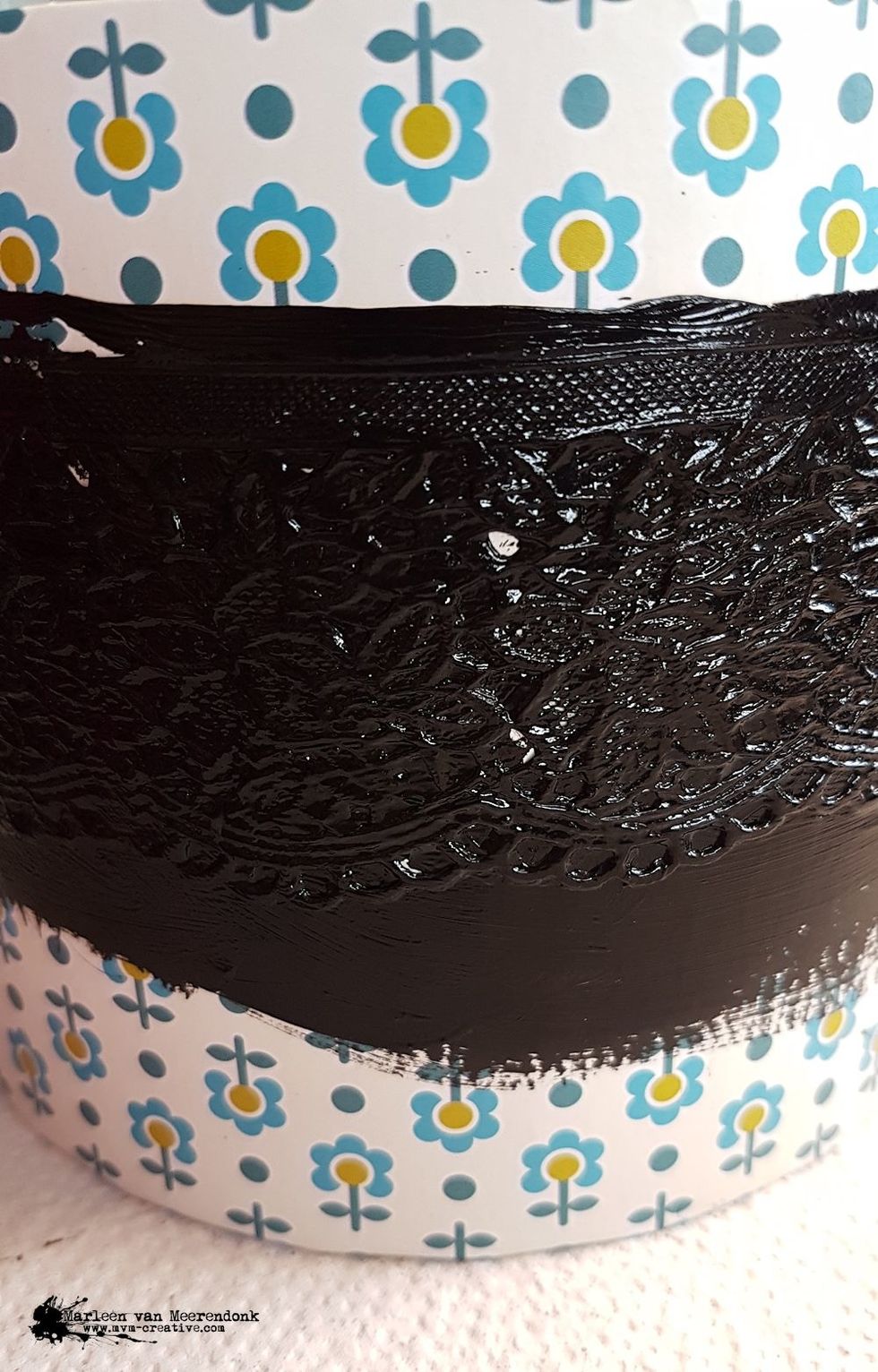 Add Stone effects Lava with your finger.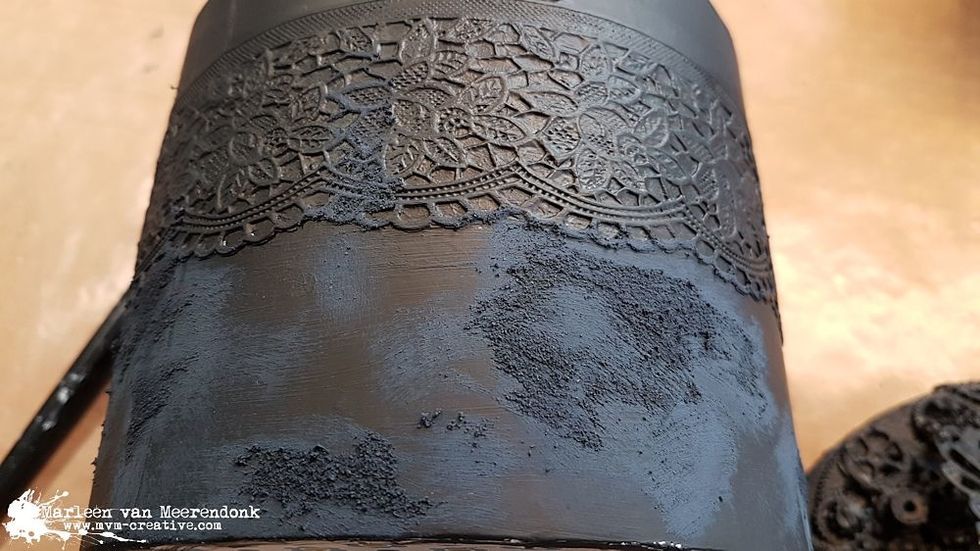 Dry-brush the box with the Grey matte finish medium from the Texture set. Dry careful.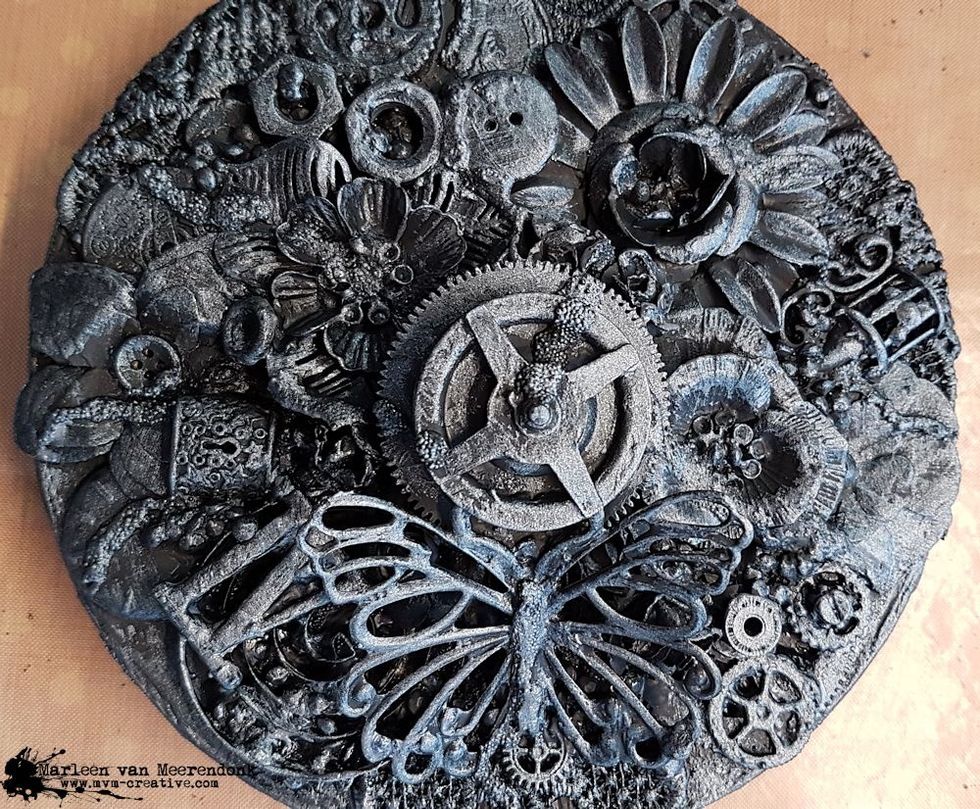 Love the details already!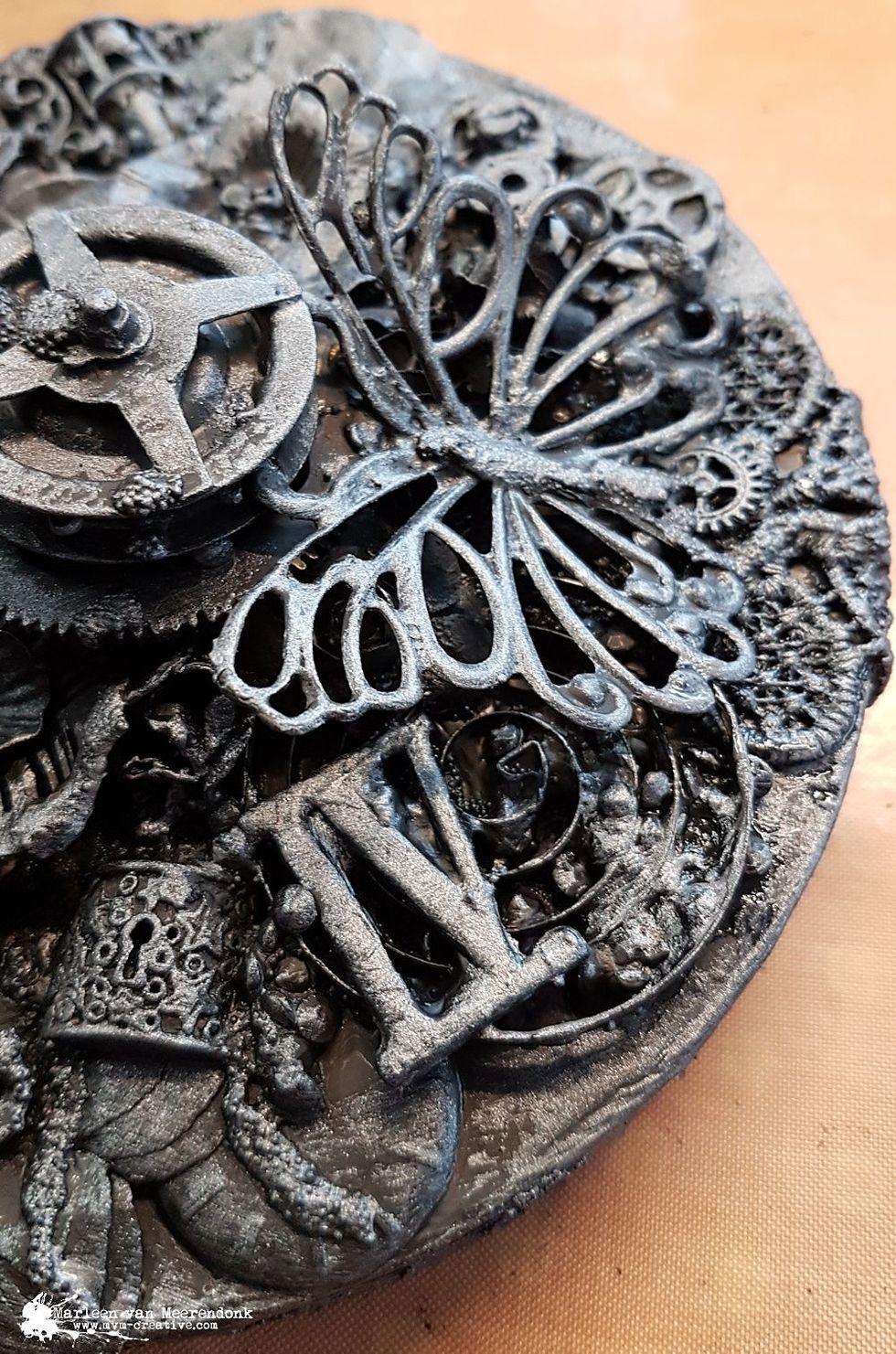 Dry-brush an other layer with silver metallic medium from the set.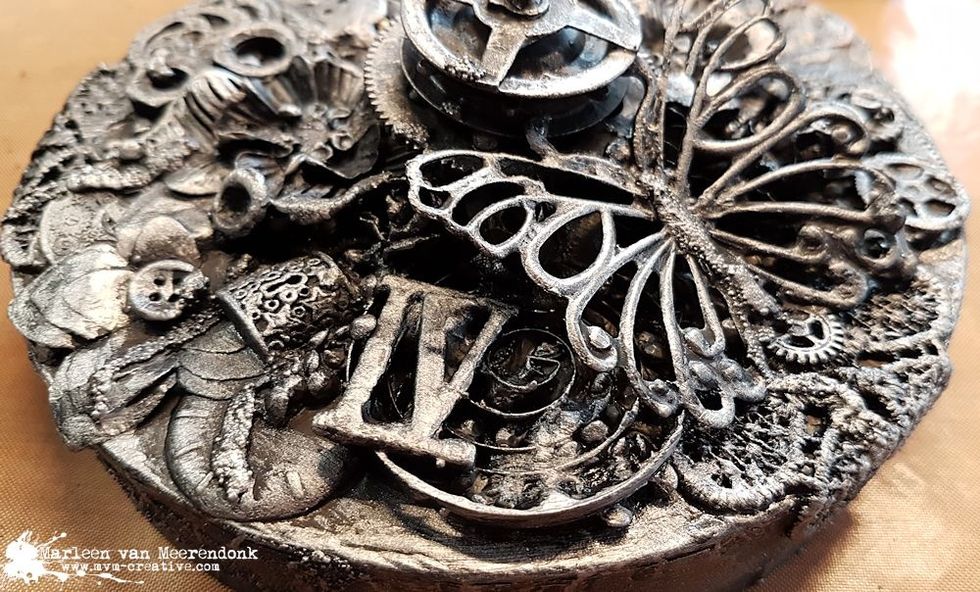 Now you see the pattern and the spots with the Lava.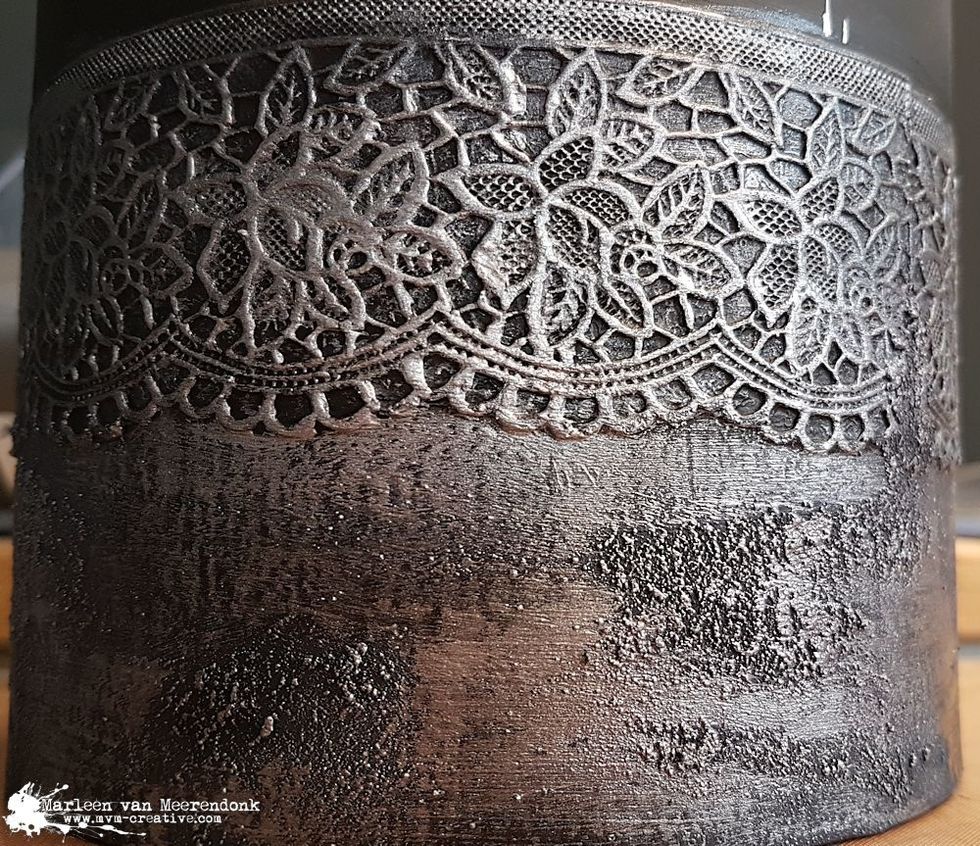 For me it needs a bit color so add a little Velvet Rose the give it the finishing touch.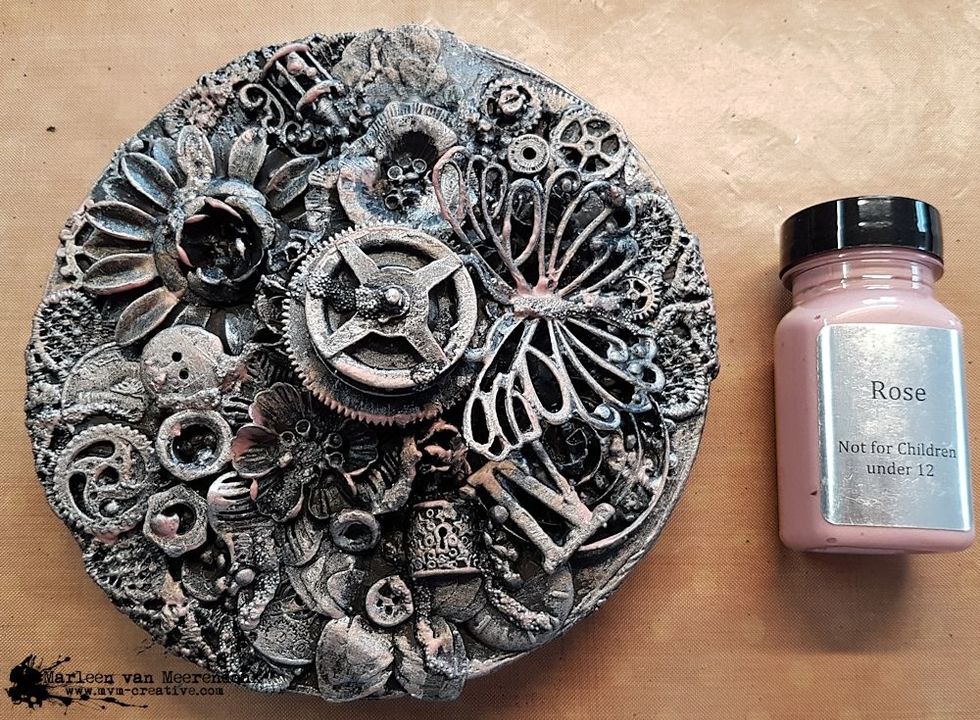 For more detail pics pop over to the Art Anthology Blog! https://wp.me/p4DD9n-4KR
Art Anthology:
Stone effects: Lava
Velvet: Rose
Oxidized Silver Texture set
Black Gesso
Lots of embellishments
Art Anthology
Art Anthology is a manufacturer of dimensional mediums.\n\nCome chat with us in our Facebook Group: Art Anthology Adventures in Art